After five seasons of working together (and some intercast dating), it's no surprise that the cast of The Vampire Diaries [1] has a very comfortable relationship. So comfortable, in fact, that when they made their big appearance at Comic-Con International: San Diego, the panel was pretty much dominated by jokes and comments about sex, love, and romance. (Ian Somerhalder [2], in particular, has a lot of feelings on the topic. Here are the sexiest and silliest quotes from the cast.
Damon + Bonnie = ?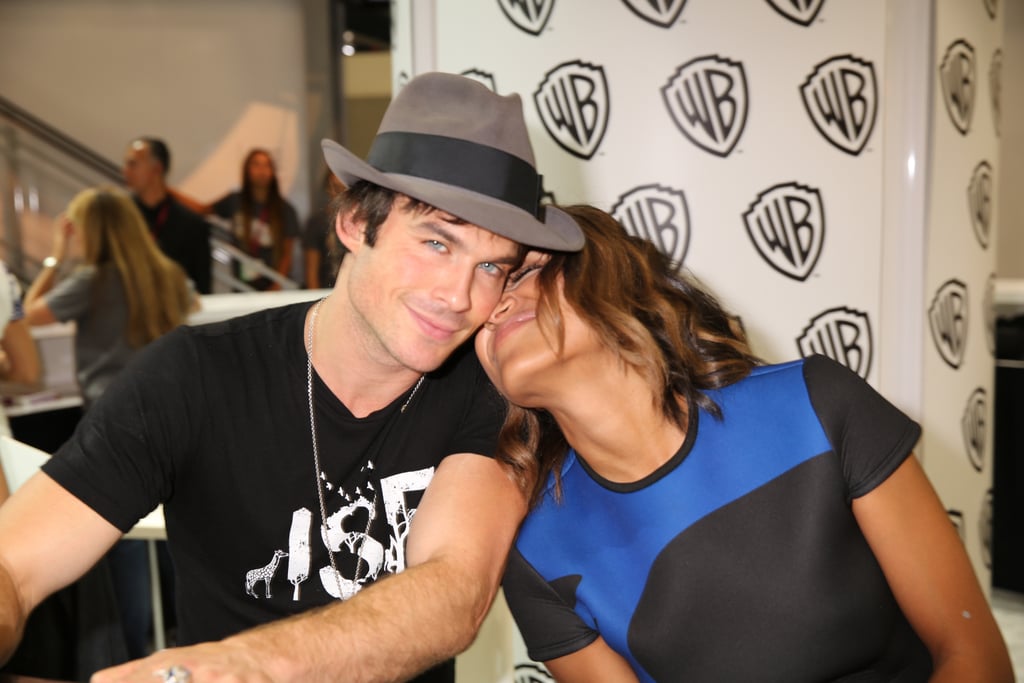 The state of Damon and Bonnie's relationship came up, since they're going to be separated from everyone, which got everyone brainstorming their combined name. Ian Somerhalder [3]'s input? "I definitely think Bamon is better than Donnie."
Next-Level Bromance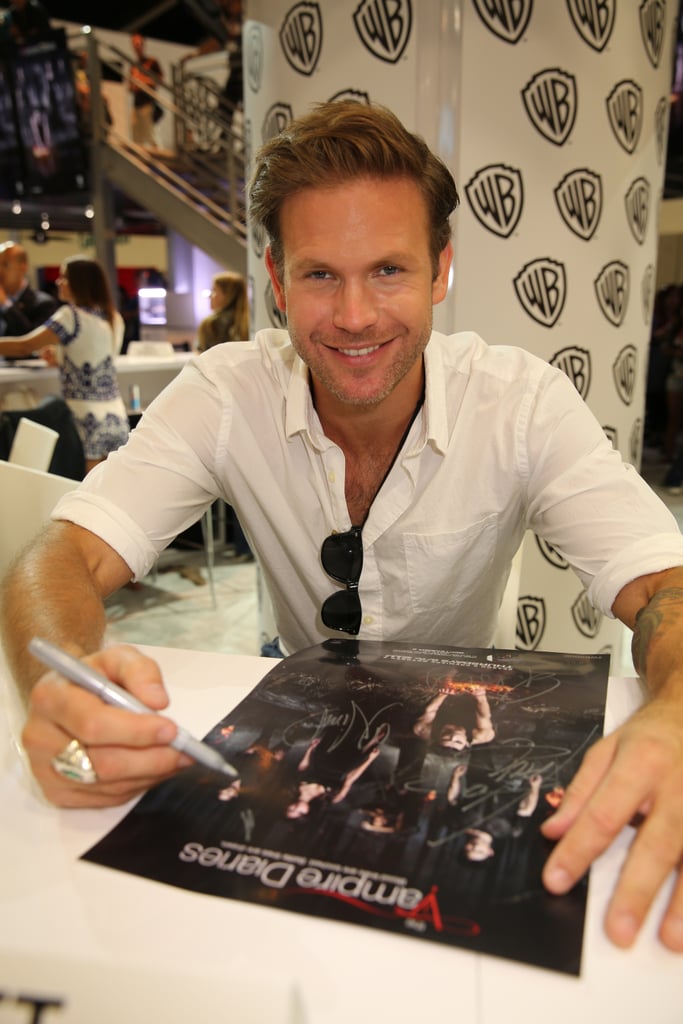 Matt Davis was a latecomer to the panel, and when the moderator asked where he was, Ian Somerhalder [4] quipped, "He's still in my hotel room, I think." Saucy.
Paul Wesley Is All About Steroline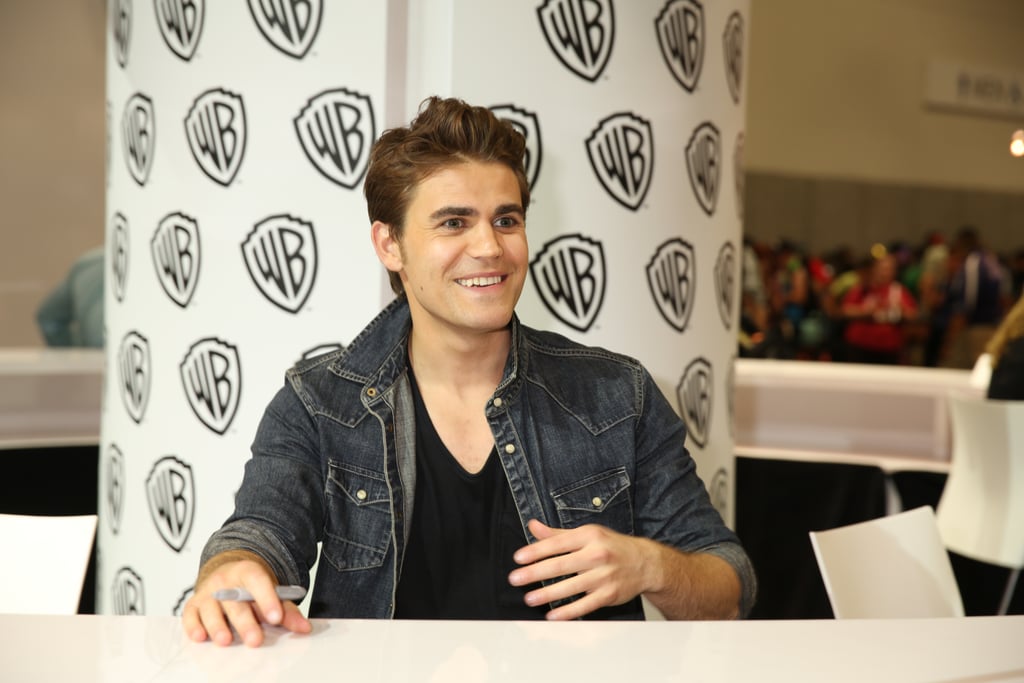 Wesley thinks his character deserves some love, too, saying, "Stefan's been pretty good. I think he deserves some action." He also mentioned that "Steroline fans need to step it up," which sounds like he's ready for Stefan to mix things up a bit.
But Would Elena Allow It?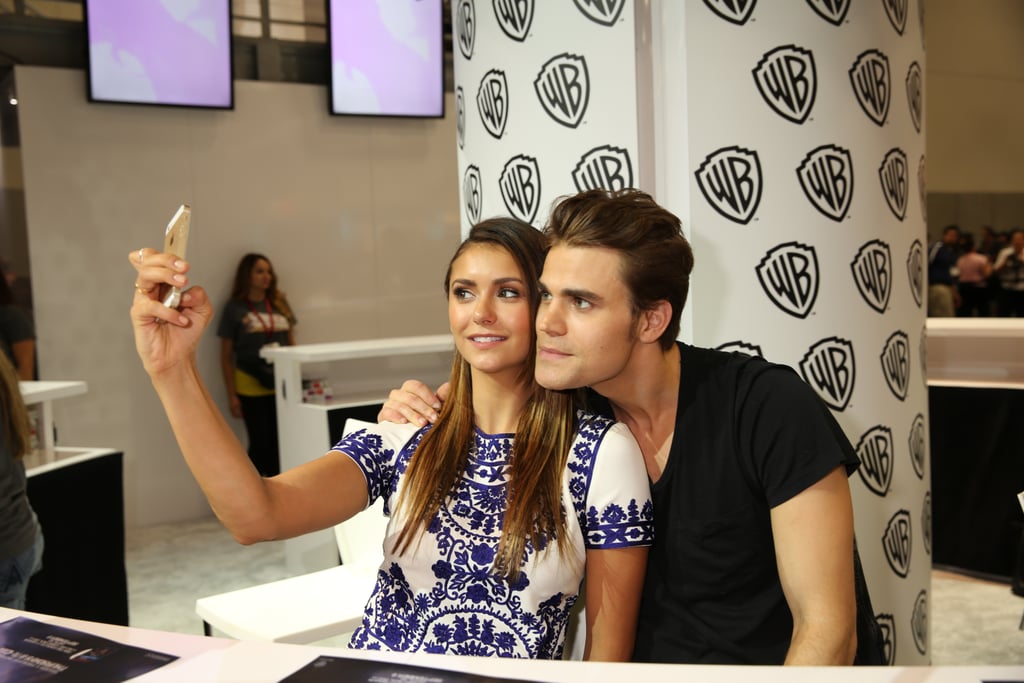 When asked if Elena would be upset to see Caroline and Stefan together, Nina Dobrev [5] just laughed, saying, "How could she be? That would be so hypocritical because Elena dated both of the brothers. She kept in the family." Truer words have never been spoken.
Get Ready For a Damon Dry Spell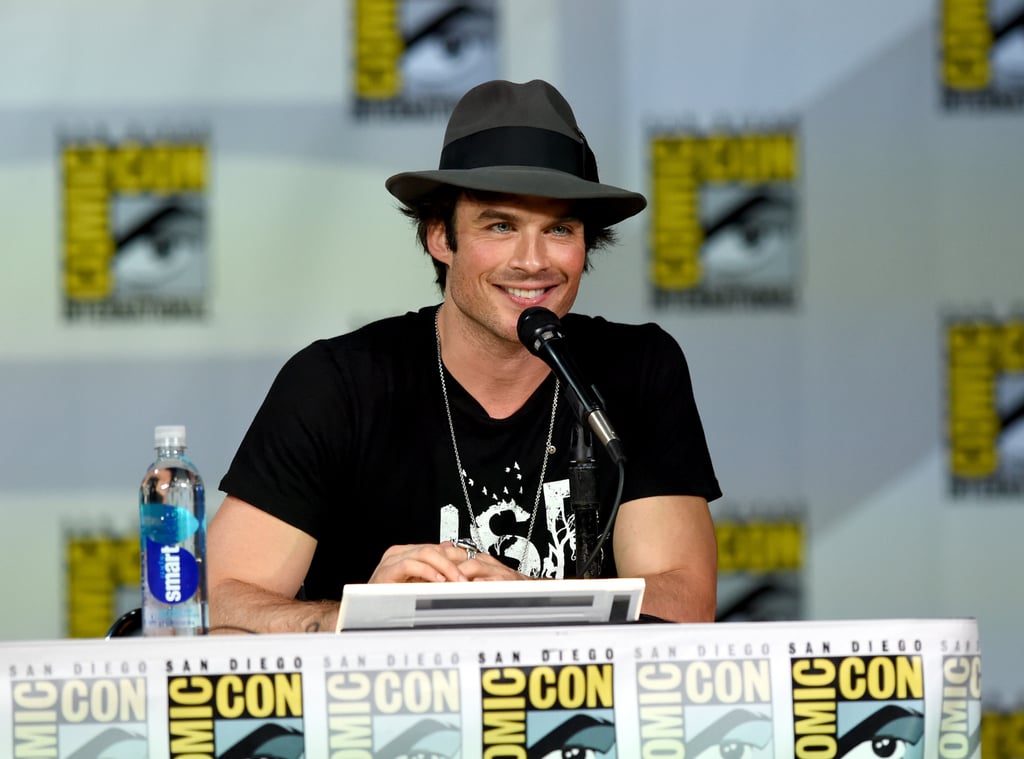 When the panel was asked if there's still hope for Bonnie and Jeremy's relationship, Ian Somerhalder [6] was a lot more concerned about Damon, saying, "Don't forget that I'm also stuck on the other side. I'm the horniest guy on television!"
Who's Hot For Teacher?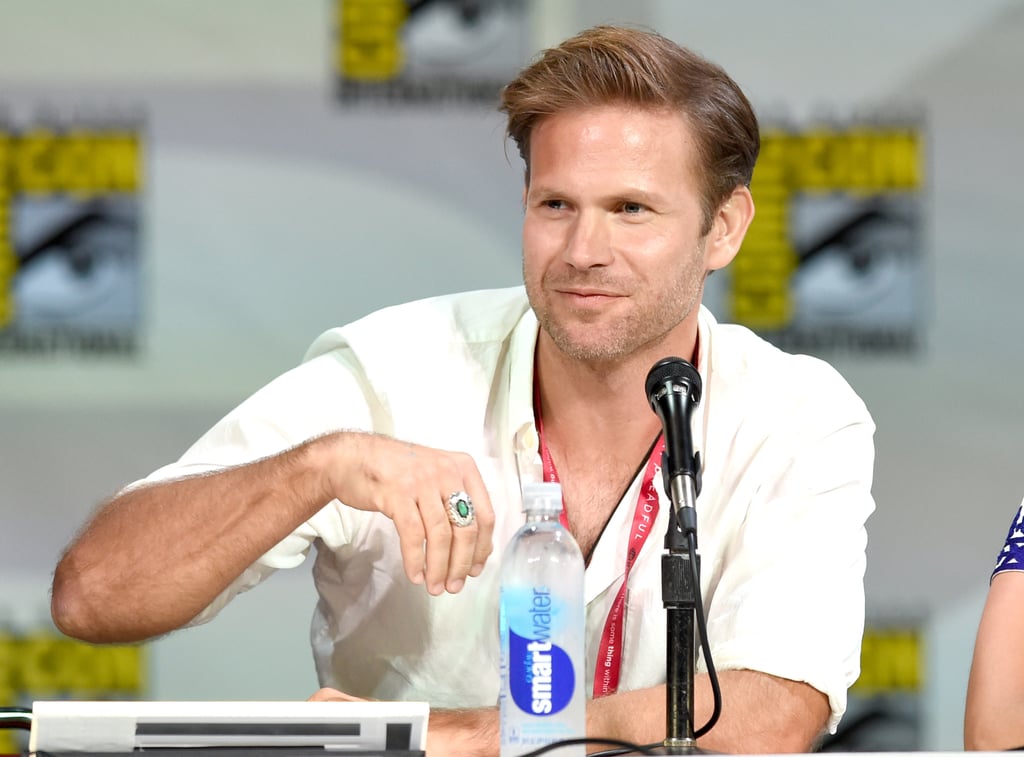 Not only is Alaric back from the dead, but it sounds like he'll be getting a love interest pretty fast. Producer Julie Plec revealed that he'll be a professor at the college next season, and that "people do get naughty in our universe, and if anyone deserves it, it's Professor Saltzman."
Hopefully It's Not Elena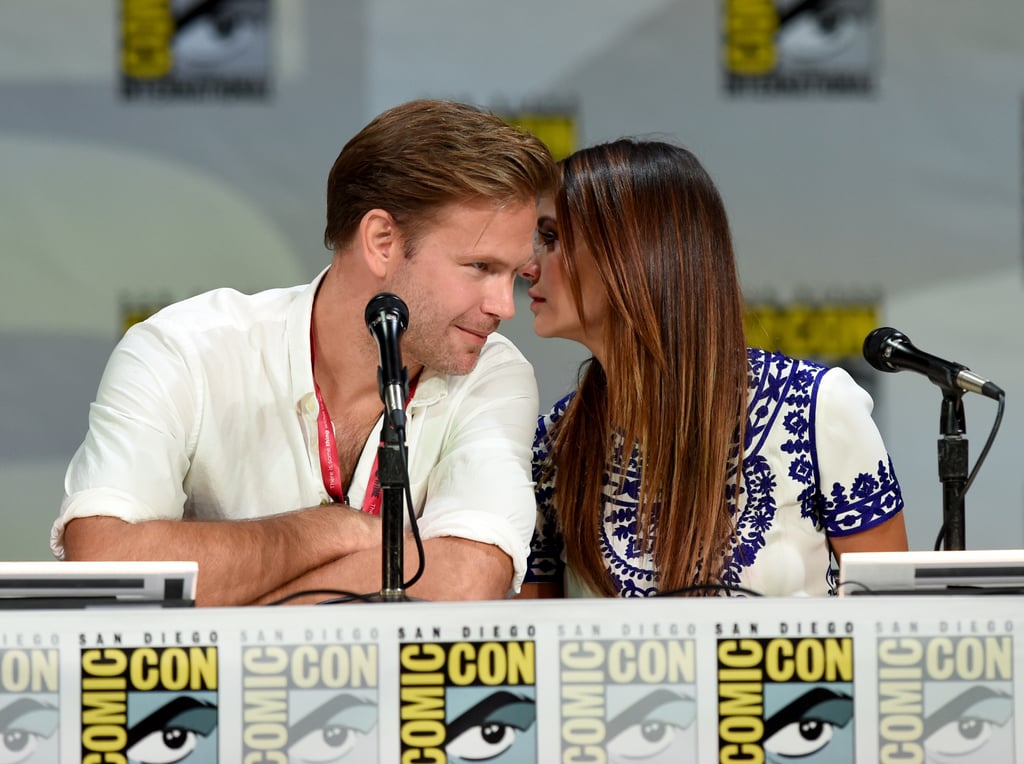 Meanwhile, Ian Somerhalder [7] suggested that Alaric and Elena get together, calling it "a weird Elena and Alaric guardian thing." Ew.
Ian Somerhalder Thinks Elena Should Choose Herself . . .
Somerhalder reveals that he doesn't think Elena should be with Damon or Stefan, saying, "Does no one recognize that this woman should not be with either of these guys? We've killed everyone in her family. Her house is burned down. She's a wreck."
While Paul Wesley Is on Team Matt . . .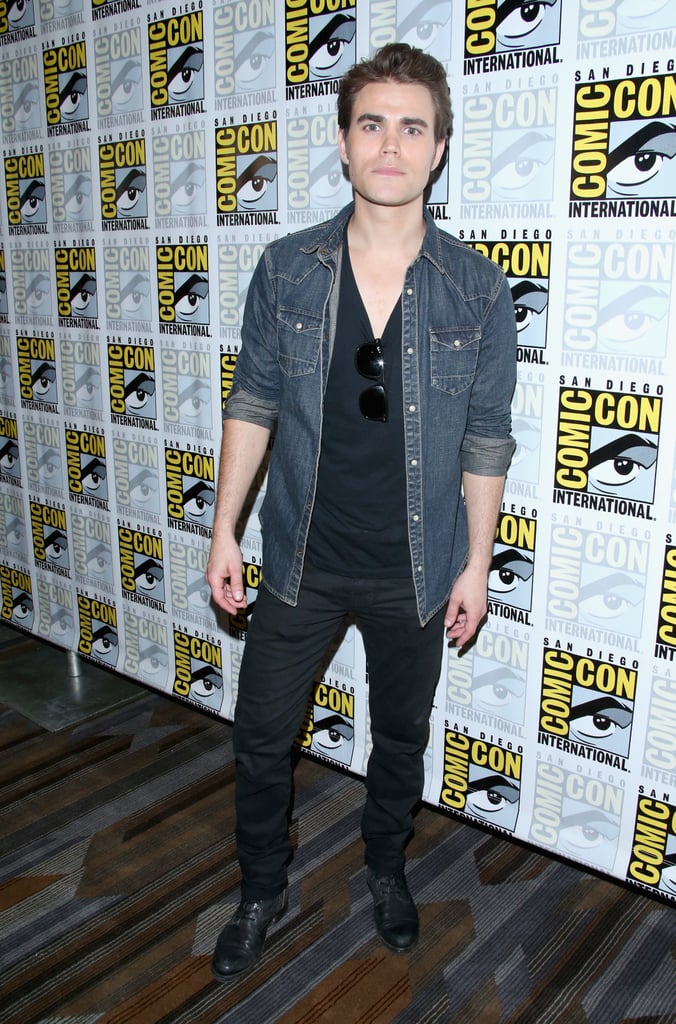 Wesley mentioned that Elena should be with Matt, which Somerhalder echoed, saying, "He's human. He's handsome. He's not gonna kill her."
But Nina Dobrev Has Different Ideas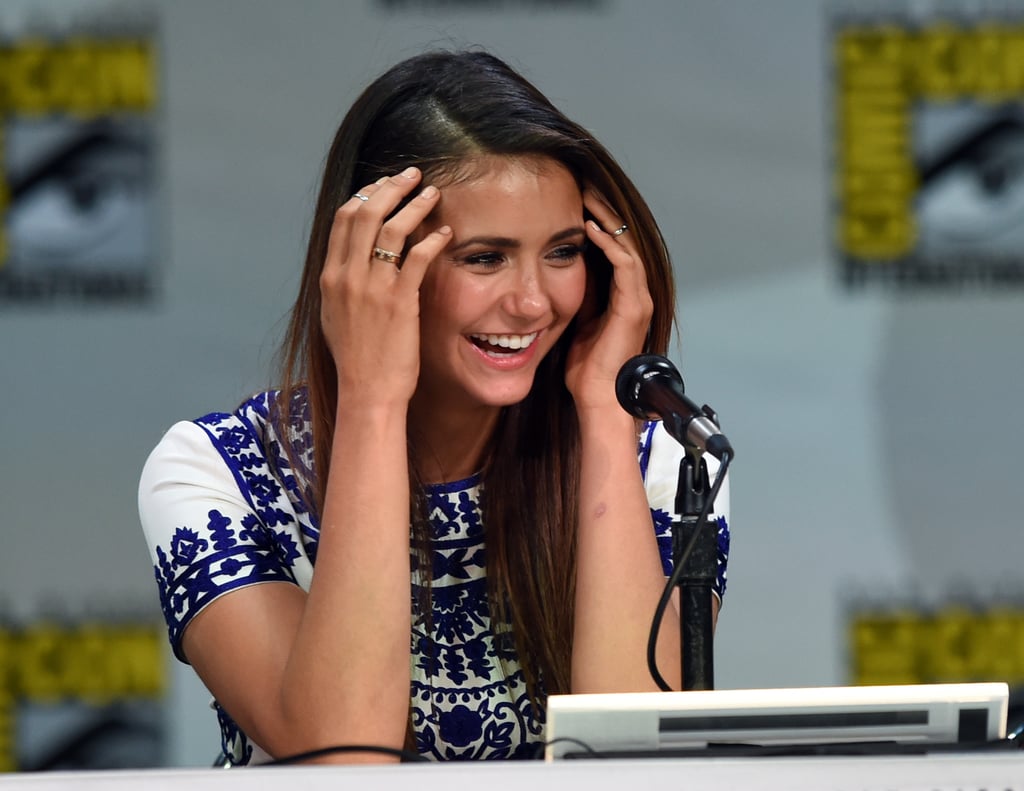 Dobrev shot down the idea of a reunion between Matt and Elena, saying, "She dated him already — he's not good in bed." Well damn.
Really, Ian Somerhalder Just Wants Everyone to Hook Up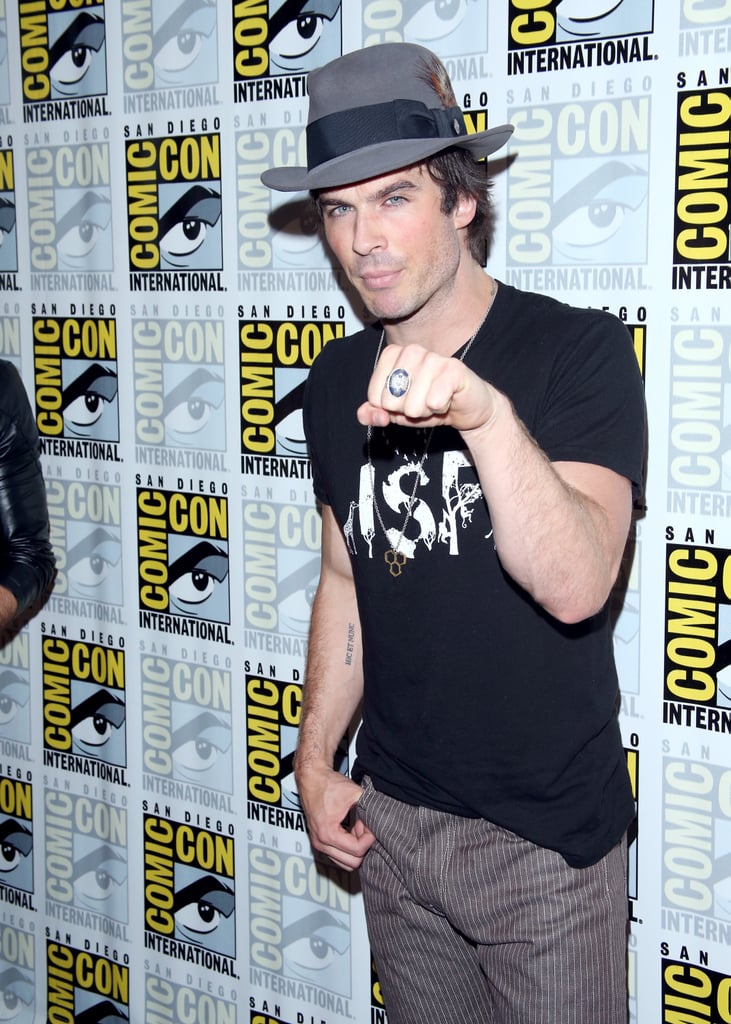 He even joked that Alaric and Enzo "would be a hot hookup." I guess he has a point.
Paul Wesley and Ian Somerhalder Have Some Serious Brotherly Love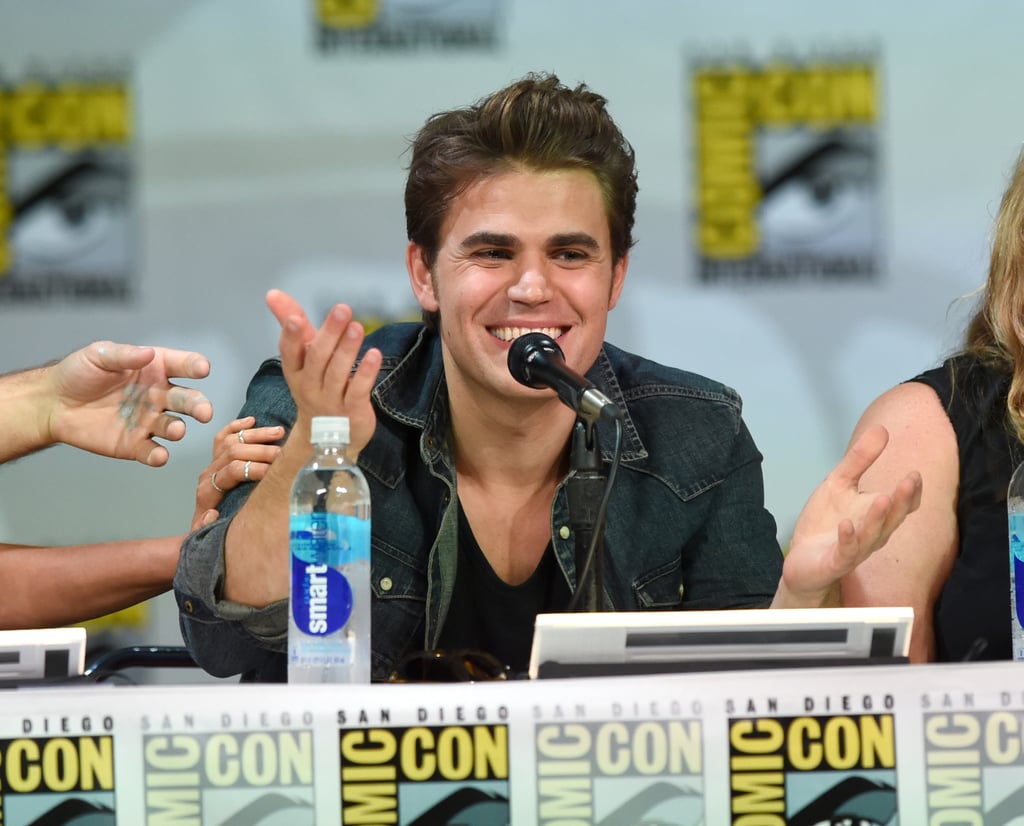 When asked if Wesley and Somerhalder ever get jealous of each other for sharing Elena on the show, Wesley immediately quipped, "I only get jealous of Nina." To which Somerhalder replied, "We said we weren't going to proclaim our love for each other in public, you idiot."
Bottom Line: Ian Somerhalder Has a One-Track Mind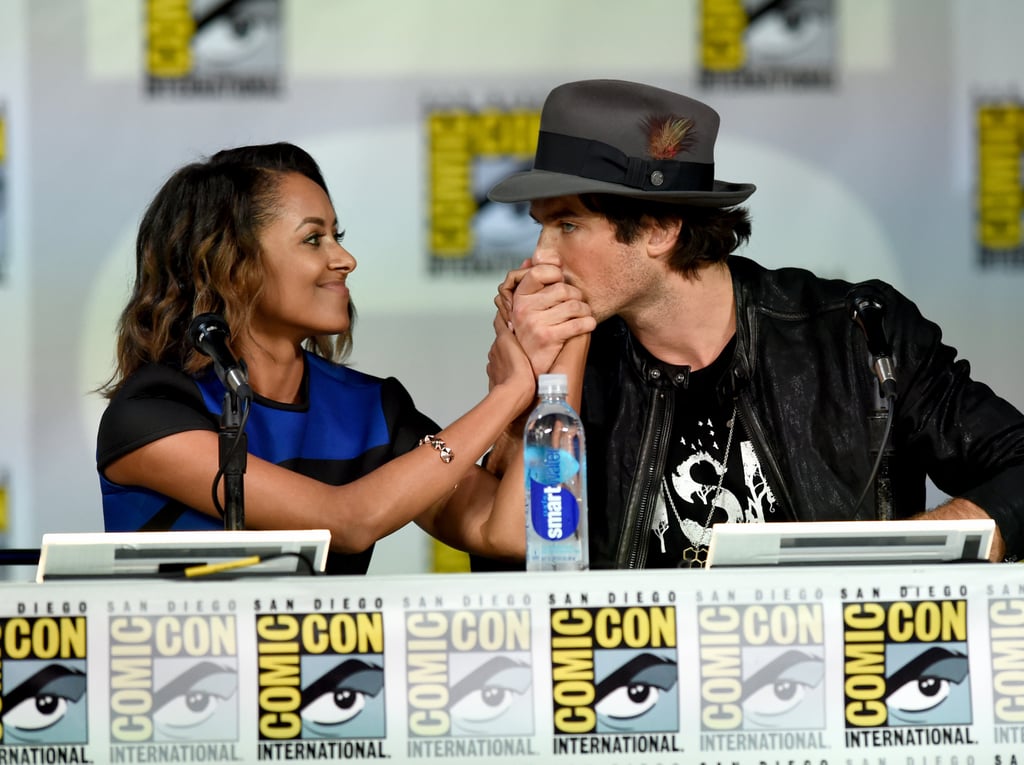 Somerhalder revealed his first thoughts upon reading the script for the season finale: "First thing I thought was . . . VACATION. And then I thought, if you're gonna go, you might wanna go with a woman. That's hot."