What Do You Come to the PopSugar Network For?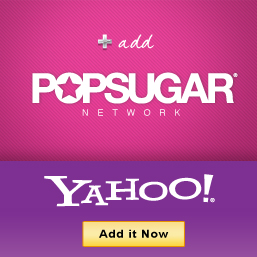 We know you're a girl on the go. You don't always have time to read everything on PopSugar, so now we are making it easier for you! Go to Yahoo! and you can add the PopSugar app to your Yahoo! homepage to get the latest headlines from the PopSugar Network.
Today's modern girl can find everything she needs on the PopSugar Network. From the latest gossip to recipes for tonight's girls night in, the possibilities are endless. So tell us, what do you come to the PopSugar Network for?