Details about the new season of American Horror Story [1] have slowed down to a trickle, but we're still dying to know what's in store for us when Freak Show rolls around in October. We already know that many of our favorites have signed on [2], and we've also gotten plenty of enigmatic hints from Ryan Murphy [3]. But we want more. What's actually going to happen? We're looking back at the first three seasons for common threads that might lead us to the fourth. Keep scrolling for what we think the freak show will bring.
Girl Power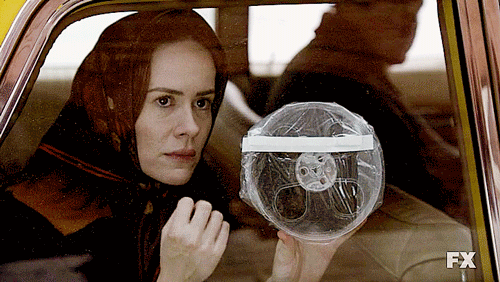 In Murder House: One of the more stressful situations happens when a group of intruders ambushes Vivian (Connie Britton) and Violet (Taissa Farmiga). The ladies ultimately overcome their assailants, though, and kill them. With the help of a few ghosts.
In Asylum: I felt vicariously victorious when Lana Winters (Sarah Paulson) not only escapes Briarcliff, but also kills her kidnapper, Dr. Thredson (Zachary Quinto [4]).
In

Coven

: With a

coven

full of witches, there are plenty of totally awesome moments featuring empowered women. Think about how Fiona (Jessica Lange) and Marie Laveau (Angela Bassett) band together to kill the witch hunters, and how the women of the

coven

kill the Axeman — twice.
A Mystery That Needs Solving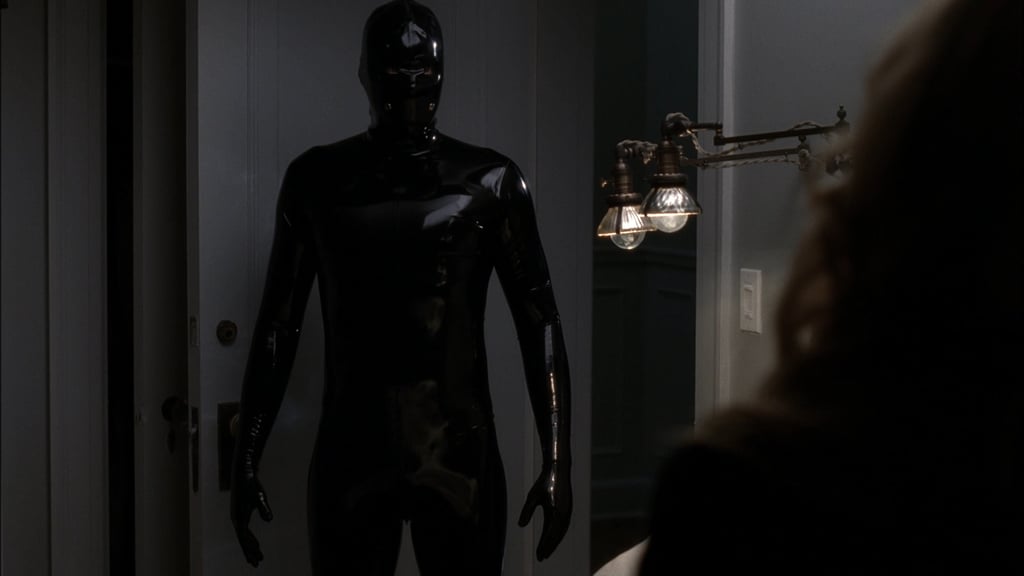 In Murder House: Who is the Rubber Man?
In Asylum: Who is Bloody Face?
In

Coven

: Who is the next Supreme?
Babies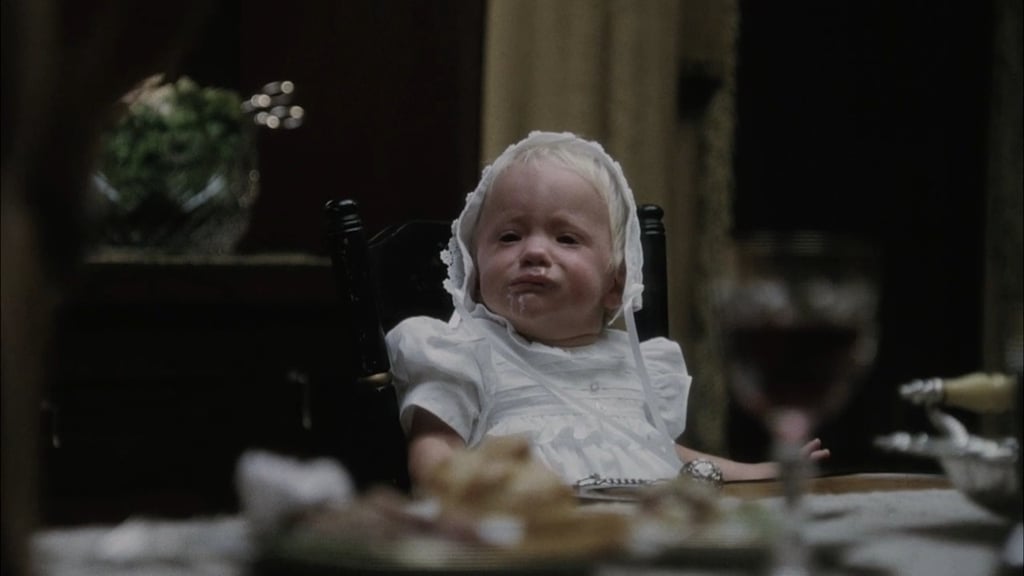 In Murder House: The "murder house" begins and ends with babies. The horrors start with the mad doctor who experiments on his dead child, leading all the way to the end, when Vivian (Britton) gives birth to the Antichrist.
In Asylum: That weird side plot concerning aliens also has a tie-in with babies. First, Grace (Lizzie Brocheré) gets abducted, only to be returned carrying a child. Later, Alma (Britne Oldford) claims the aliens removed her child and then replaced it later, giving it special powers.
In

Coven

: The one condition of Marie Laveau's (Bassett) immortality is that she must present the soul of an innocent every year to Papa Legba (Lance Reddick). As we see, she usually picks up a baby from the hospital and turns it over.
An Emphasis on Youth and Vanity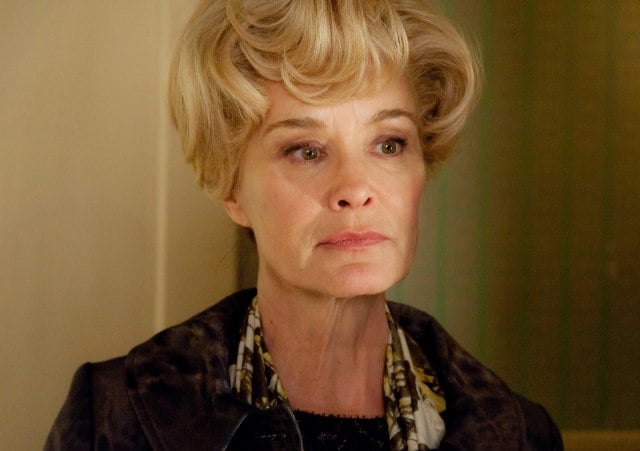 In Murder House: In season one, Constance (Lange) spends a great deal of her alone time fretting about growing old and taking a much younger lover to soothe her insecurities.
In Asylum: Not only does Sister Jude (Lange) wear lingerie and perfume under her nun garb, it's worth noting that

Shelley

(Chloë Sevigny [5]), the most sexually charged character of the season, ends up horribly deformed.
In

Coven

: The entire season of Coven hinges on the next Supreme, causing Fiona's (Lange) attempt to slay all the young witches to stay young and beautiful. Not to mention the obsession with immortality shared by Fiona, Marie Laveau (Bassett), and Delphine LaLaurie (Kathy Bates). Oh, and can we talk about how Delphine paints her face with blood to keep it looking fresh and youthful?
A Different Spin on Death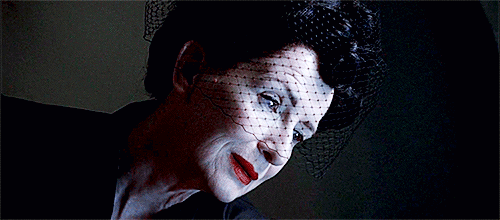 In Murder House: Almost every dead character in season one becomes a ghost. By the end of the season, it's like a veritable circus.
In Asylum: Frances Conroy emerges during the course of the season as the Angel of Death, who appears whenever a character is nearing the end.
In

Coven

: Hell is a huge plot point in season three. It's where Fiona (Lange), Delphine (Bates), and Marie Laveau (Bassett) end up, and each of the young witches has to go there as part of the seven wonders.
Forbidden Love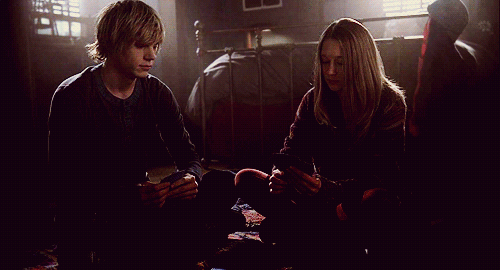 In Murder House: Ryan Murphy equated the love [6] between Tate (Peters) and Violet (Farmiga) to Romeo and Juliet. Ben (Dylan McDermott) tells Violet to stay away from Tate, but they fall in love anyway.
In Asylum: At the beginning of the season, there are two couples who are "living in sin," at least in the context of the '60s: Kit (Peters) is married to a black woman, while Lana (Paulson) is in a relationship with another woman.
In

Coven

: It's a pretty strange and strained situation between Zoe (Farmiga) and Kyle (Peters). Zoe has a murderous vagina, Kyle has been completely dismembered and reassembled in true Frankenstein fashion, but they love each other anyway.
Horrible Mutilation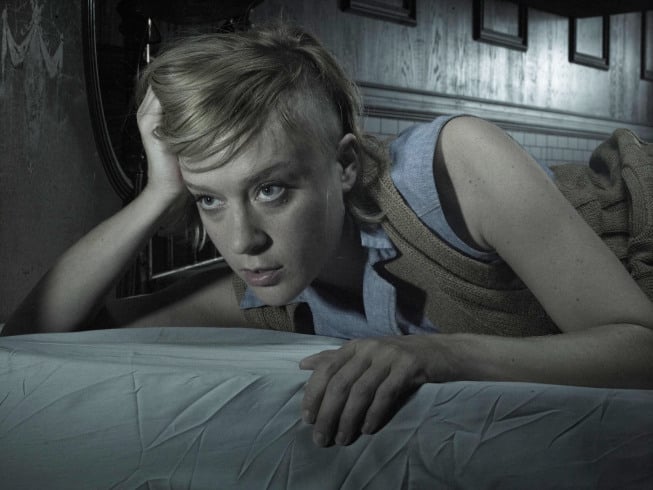 In Murder House: Two words: Black

Dahlia

(Mena Suvari). Plus, don't forget how the original owner of the house, the deranged doctor, is said to have performed countless experiments in his basement, one of which resulted in whatever creature dwells down there all season long.
In Asylum: Poor

Shelley

(Sevigny) finds herself in the clutches of Dr. Arden (James Cromwell), who not only turns her into a deformed monster with his experiments, but also amputates her legs.
In

Coven

: Things get gross pretty early on when Madison (Roberts) flips a bus full of frat boys. When Zoe (Farmiga) and Madison later try to track down Kyle (Peters) in the morgue, he's literally in pieces. This is also an apt place to mention the creation of the Minotaur, which is made by attaching a bull head to slave

Bastien

(Ameer Baraka).
A Real-Life Tie-In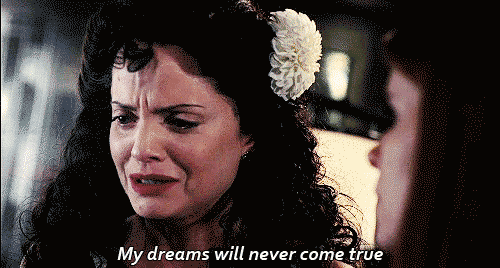 In Murder House: The Black

Dahlia

.
In Asylum: Anne Frank.
In

Coven

: In addition to the fact that several of the characters are based on real people [7], Stevie Nicks also shows up to join the fun.
A Totally Random Side Plot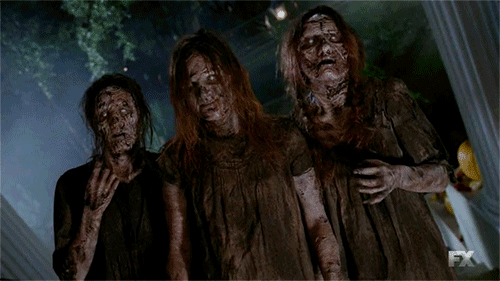 In Murder House: That deformed baby-monster in the basement.
In Asylum: Aliens?
In

Coven

: Zombies!
Mommy Issues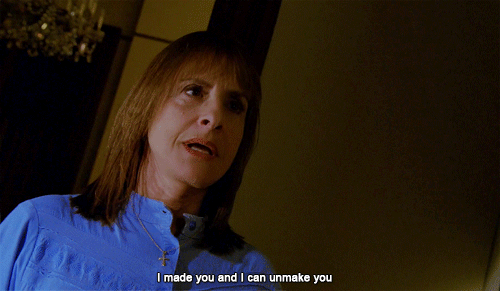 In Murder House: We don't find out Constance (Lange) is Tate's (Peters) mom until the end of the season, but we do know Tate is pretty messed up, and his mother is to blame. What's more, the original lady of the house spends most of her time weeping over her dead child, and everyone fights over the

Harmon

baby once it's born.
In Asylum: Once we learn Dr. Thredson (Quinto) is Bloody Face, we also watch as he tries to make Lana (Paulson), his latest victim, into a bizzare mother figure. And let's just not talk about the adult breastfeeding his son (McDermott) later participates in.
In

Coven

: After Joan (Patti LuPone) and her son, Luke (Alexander Dreymon), move in next door to the

coven

, we quickly learn about their disturbing and hyperreligious relationship, which involves — brace yourself — bleach enemas. Also worth mentioning is the consistently tense relationship between Fiona and Cordelia.