ABC may have just announced the cast of the 18th season of Dancing With the Stars [1], but we already have a good idea of who will win — or at least end up in the top three. The show is famous for casting "types," be they Olympians, TV stars from decades past, or reality stars, and, barring unforeseen dancing skills, that usually determines how long the star will last in the competition. This year, ABC announced a twist that will allow the viewers to switch up pro-star pairings, but we doubt that will really throw off our predictions. If anything, it will only force the audience to move the more popular pros (like Derek Hough, Maksim Chmerkovskiy, and Cheryl Burke) to the stars with the best dancing abilities, further cementing the competition for stars who already have dancing skills or athletic prowess. Keep reading to see our breakdown of how this season of DWTS will play out for each type of cast member.
The Olympian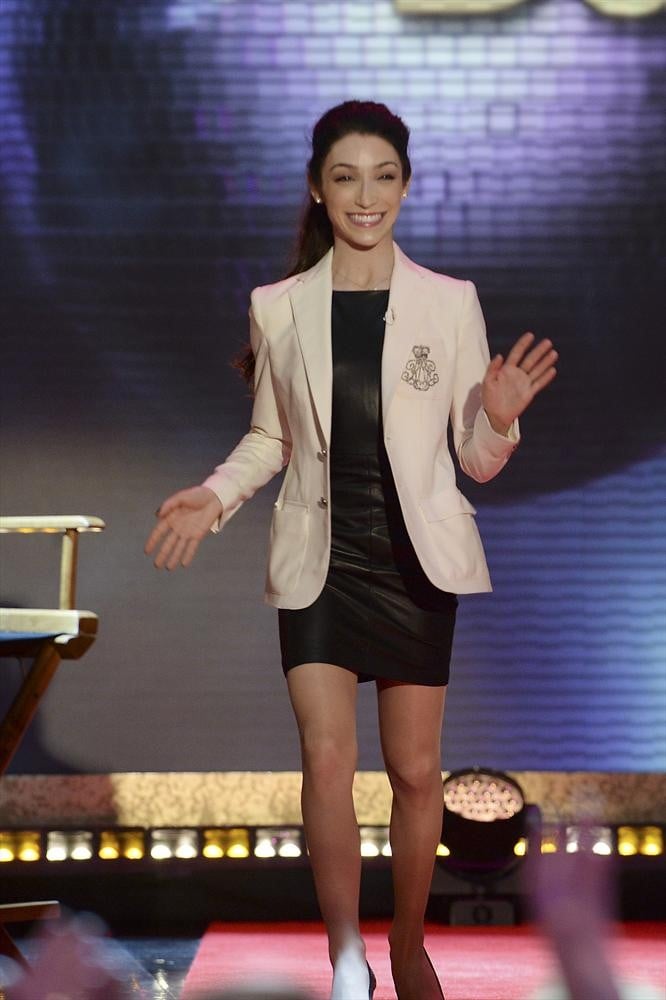 DWTS is a favorite stop for Olympians following the Games, and this season will be no different, with three different Olympians from this year's Winter Games competing on the dance floor. Ice-dancing partners Meryl Davis (pictured) and Charlie White will compete against each other, while Paralympian snowboarder Amy Purdy will also be getting in on the action. Olympians, and Winter Olympians in particular, tend to do very well on the show, and past Mirror Ball champions have included ice skater Apolo Ohno (in Spring 2007), Kristi Yamaguchi (in Spring 2008), and Shawn Johnson (in Spring 2009). Olympians also tend to make it into the top three, with ice skater Evan Lysacek taking second place in Spring 2010 and Shawn nabbing a second-place spot when she returned for the all-star season in Fall 2012.
Prediction: If none of the Olympians end up in the top three, we will eat our hats.
The Non-Olympian Athlete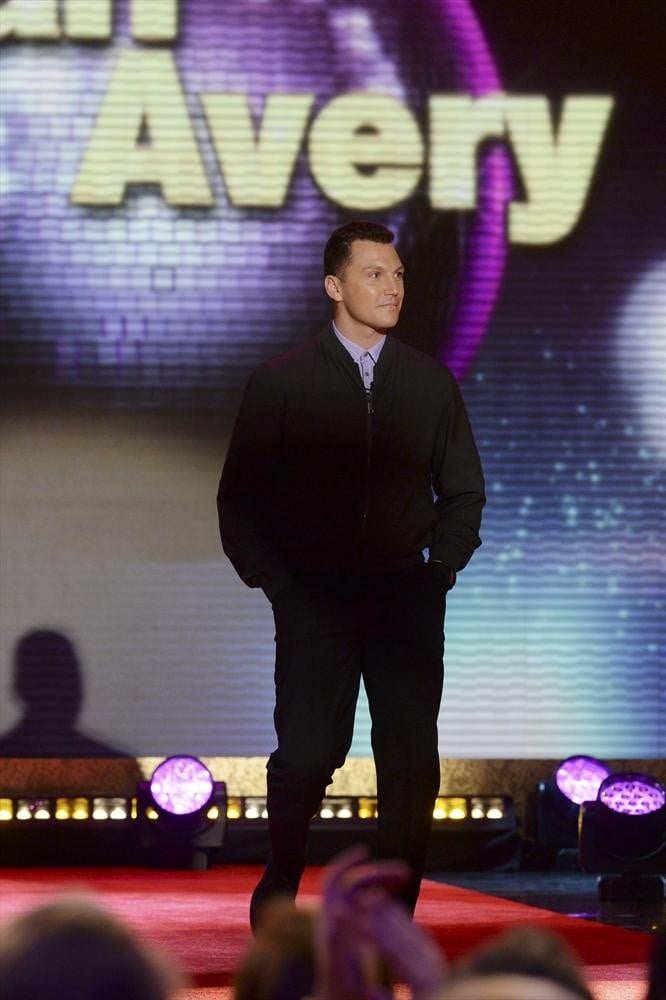 This year, hockey player Sean Avery (pictured) and swimmer Diana Nyad will fill the role of the "non-Olympian athlete." Lucky for them, athletes tend to do the best on DWTS, even if they never made it to the Games. Past winners include Emmitt Smith, Hines Ward, and Donald Driver. Jason Taylor and Warren Sapp have both nabbed second-place spots as well.
However, there is one constant with all these champions — they are exclusively football players. Nonfootball players don't tend to perform as well as their pigskin counterparts, and most recently, tennis legend Martina Navratilova got booted first in the Spring 2012 season. Unfortunately, this might be bad news for Diana, whose sport doesn't have the same fan following as Sean's and also has the handicap of coming in on a success that was surrounded by controversy. (Remember those claims that she cheated on her swim from Cuba to Florida [2]?)
Sean has a lot going for him in addition to a hockey fan base. He is well known to fashion fans, as he famously interned at Vogue and is engaged to model Hilary Rhoda. Sure, that crowd may not be the type of people who watch DWTS, but being friends with Anna Wintour has never hurt anyone. He's also paired with Karina Smirnoff, an A-list-level pro dancer who has a big fan following of her own. Plus, Sean's good looks and great sense of style will likely endear him to DWTS's female audience, and as hunky pros Derek Hough and Maksim Chmerkovskiy know, those ladies vote.
Prediction: Sean will at least make it to the semifinals, and Diana may be gone by the fourth week, depending on her dancing skills.
The Nostalgia Vote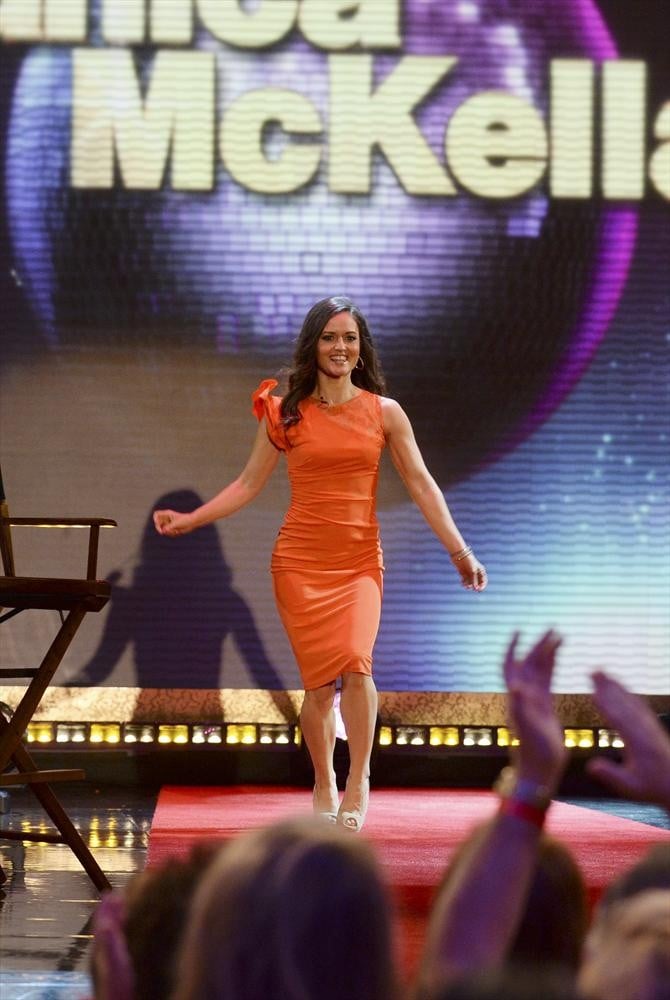 This season of DWTS is heavy on nostalgia contestants, but they don't tend to do that well in the competition. Full House star Candace Cameron-Bure will compete against The Wonder Years' Danica McKellar (pictured) and Drew Carey, who we're counting as nostalgic, since everyone loves him from The Drew Carey Show and Whose Line Is It Anyway? In years past, nostalgia contestants have only won one Mirror Ball, with Jennifer Grey taking the top prize in Fall 2010. Last season, Bill Nye and Elizabeth Berkley didn't last that long, with Bill getting eliminated third and Elizabeth missing out on a chance to make it into the top four.
Of the three, Danica and Candace appear to be primed to advance the farthest in the competition, mostly due to the fact that they have potential to wow us on the dance floor. (Sorry, Drew.) Plus, Candace, who is a born-again Christian, has written two successful books on her faith and her weight struggles. This is going to play well to the DWTS audience, who tend to be conservative. (Remember how long they kept Bristol Palin around, despite her terrible dancing skills?)
Interestingly enough, all three of the nostalgia stars are paired with top-level pros (Cheryl Burke for Drew, Mark Ballas for Candace, and Val Chmerkovskiy for Danica), so this might be a hint that they all have good dance skills to pull out in the ballroom.
Prediction: Candace might make it to the top five, while Danica could advance to the top three if her dancing skills are on point. Drew might be able to ride on Cheryl's fan base to week four if he doesn't pull out some sensational moves.
The Young Star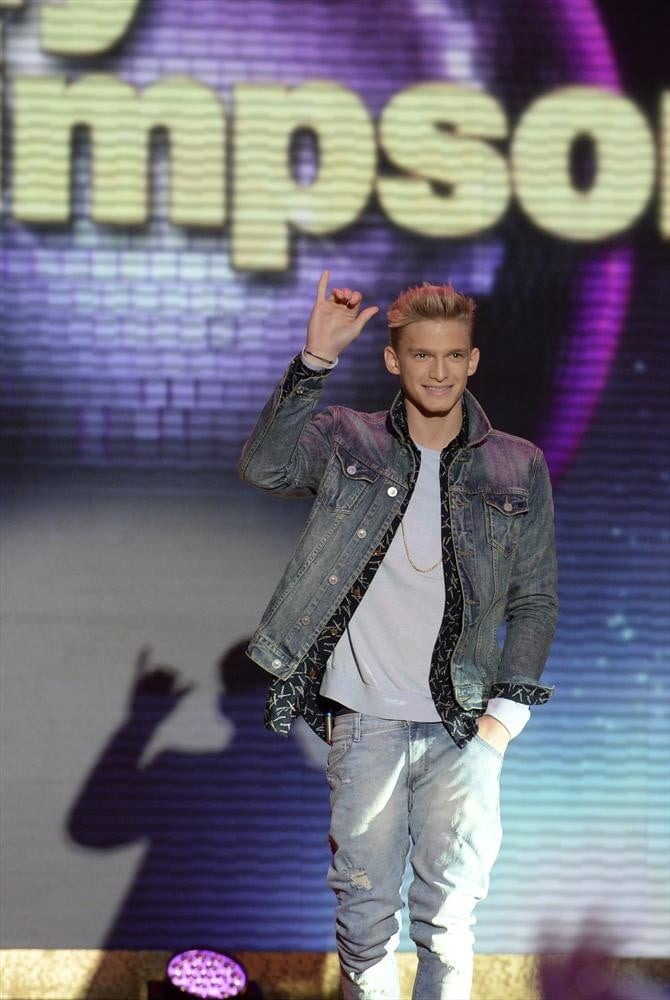 Cody Simpson (pictured) and Big Time Rush star James Maslow may not be that well known to older folks, but tweens definitely know who they are. Young stars, especially those with a TV connection, tend to do well on DWTS, with Glee's Amber Riley taking the Mirror Ball last season. Of the two, Cody is perhaps the best known, so that will give him a big advantage, but James's more grown-up good looks will probably make him a more visually appealing piece of eye candy to older female viewers. Another blow to Cody: he's been paired with Witney Carson, a newbie pro who used to perform in the DWTS troupe.
Prediction: Unless they have serious skills, both boys might not make it past the semifinals. They'll have to find a way to endear themselves to DWTS's older audience or make sure that they can get their tween fans to vote every single week.
The Housewife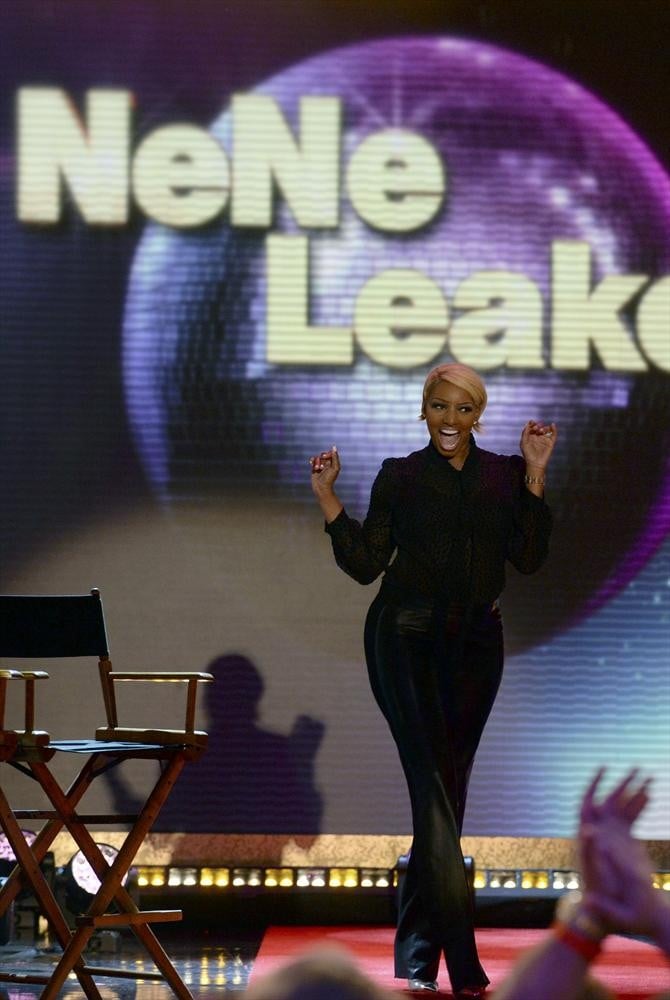 DWTS nabbed the most famous Real Housewives star, NeNe Leakes, for this season, but she may not stick around that long if history tells us anything. The producers famously avoided bringing on Real Housewives stars onto the show until last year, when Lisa Vanderpump joined for the Spring season. (Despite being a fan favorite on the reality series, she was booted second.) Indeed, reality stars only really tend to do well on DWTS when they are tied to a famous family — Kelly Osbourne took third place in Fall 2009, Rob Kardashian won a second-place spot in Fall 2011, and Jack Osbourne nabbed third in the Fall season last year. Then again, NeNe might pull out some surprises on the dance floor, as she worked as an exotic dancer before getting married. She's also paired with the nice guy of the ballroom, Tony Dovolani, so if she can find a way to make their rehearsal banter light and entertaining, she may have a fighting chance.
Prediction: If she has the skills, NeNe could make it all the way to the top three. But it might be good if she leaned on Tony for support.
The Showbiz Vet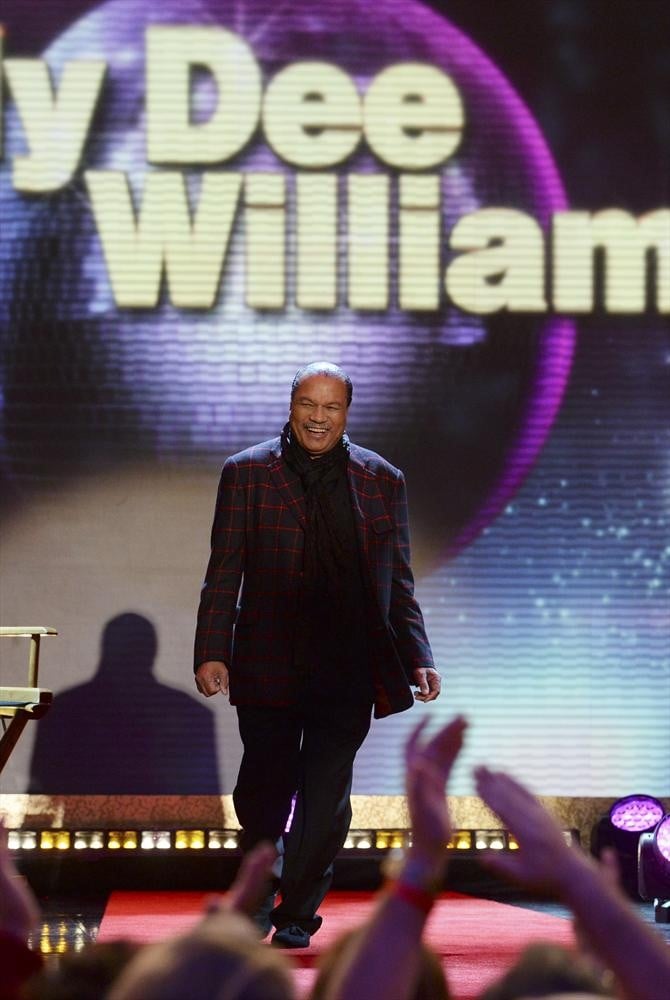 While DWTS's audience tends to be older, it isn't so favorable to contestants who are technically senior citizens, even if they are veterans of the acting and singing worlds. Last season, Valerie Harper was eliminated third, and Gladys Knight was eliminated fifth in Spring 2012. The most successful veteran on the show in recent seasons was Melissa Gilbert, who, while definitely not in her golden years, has been in the biz since she was a child. (She also had the good fortunate of being paired with the ever-popular Maks, who has a rabid fan base.)
What does this mean for new cast member Billy Dee Williams (pictured)? Basically that the odds are stacked against him, so he better bring it on the dance floor. He's paired with up-and-coming pro Emma Slater, so the two of them will have to rely on charm and pure dance skills in order to last long in the competition.
Prediction: Barring some surprise dancing skills, Billy will probably be out by week three.