It's binge-watching season, and Orange Is the New Black [1] is the show on everyone's lips. Everyone who got addicted in season one has been eagerly eating up all the new episodes, but am I the only one who thinks it's because season two is actually better, and not just more of the same? Here are five reasons why I think the latest installment of OITNB improved upon season one.
Source: Netflix [2]
The Characters Are More Compelling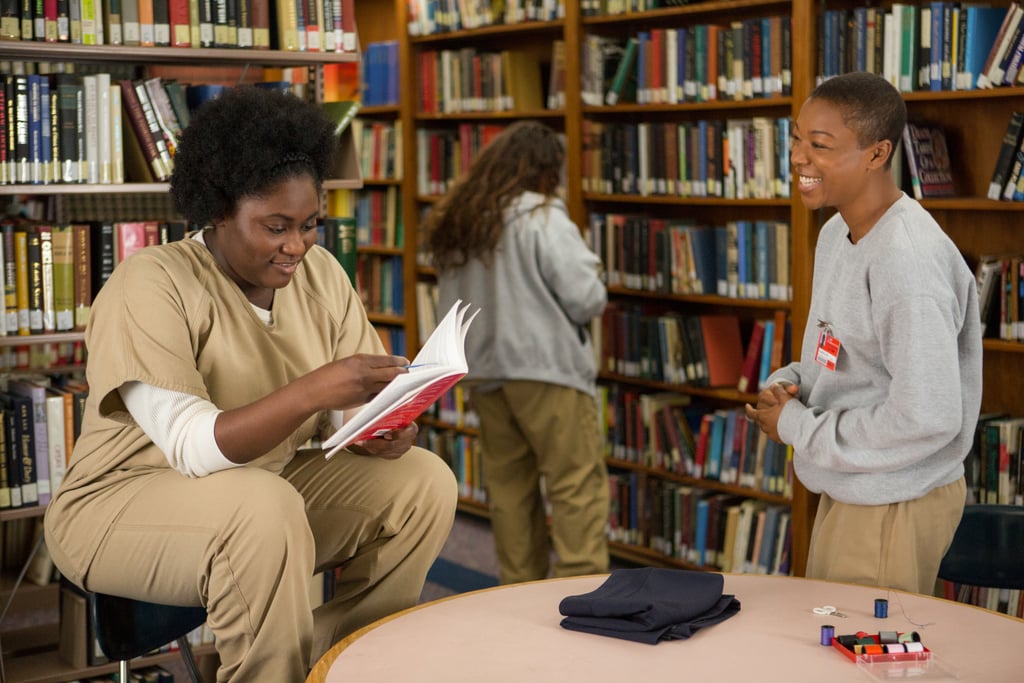 Now that season one has introduced us to the various Litchfield inmates, season two is giving us the opportunity to really get to know them. It's not just how they got into prison [3], either; we've learned about Taystee's sad upbringing and Poussey's relationship history, which makes us more invested in their friendship. And you feel more when a character like Suzanne soothes Morello's broken heart. In short, season one presented a colorful array of characters, while season two has made them real.
Source: Netflix [4]
Piper Is Better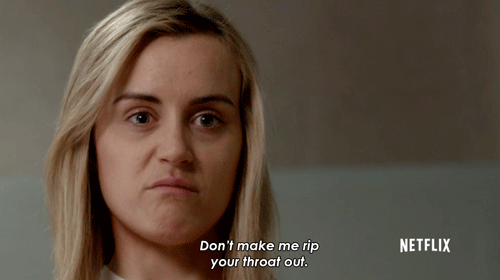 Time, the SHU, and another betrayal by Alex has hardened Piper into . . . a total badass [5]. While her bougie, naive musings were funny in season one, season two Piper is more relatable — and makes you want to root for her. Now we have Brook Soso to point to as the newbie, and Piper's thicker skin has made her more fun to watch, and she's much funnier, too.
Source: Netflix [6]
The Soap Opera Twists and Turns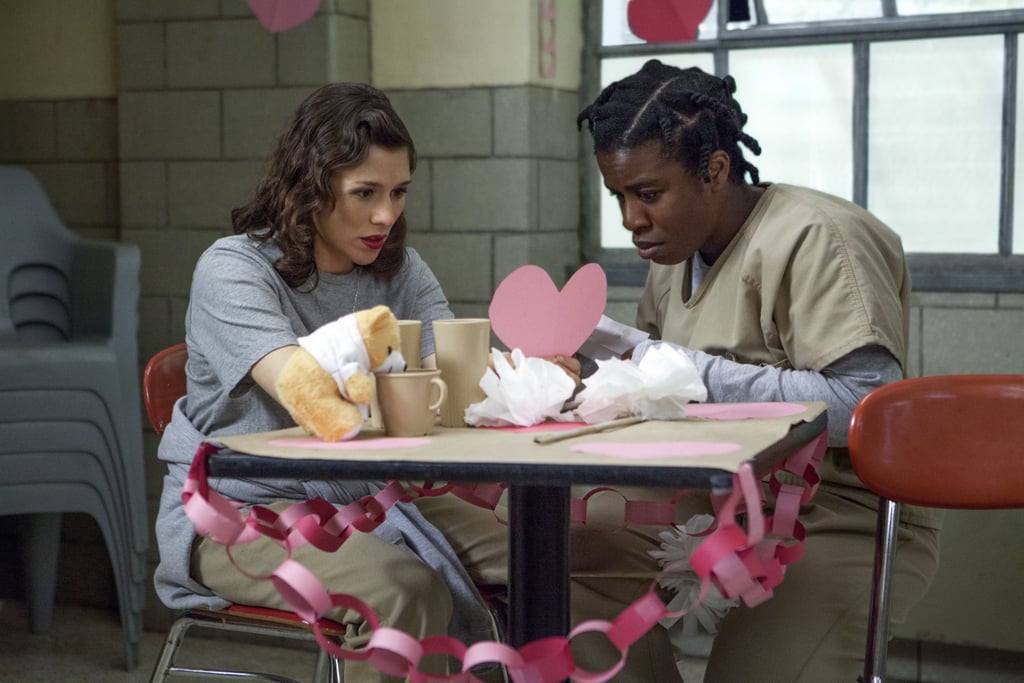 How amazing is Morello's backstory, which doesn't just fill in the blanks about why she's in Litchfield, but completely changes the way you think about her? That's just one example of how OITNB has turned up the drama, and honestly, the soapier things are, the better. Larry's betrayal! Poussey is in love with Taystee! Pornstache is back!
Source: Netflix [7]
There's a Real Villain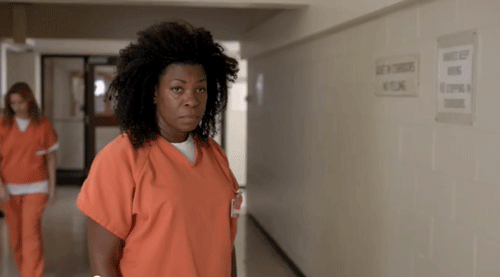 In the beginning, it seems like Vee might just be adding a little more spice to the Litchfield pot, but as the season goes on, we find out how bad she can really be. This woman is not to be trifled with (or she might organize your beating), and she's raised the stakes for several characters.
Source: Netflix [8]
It's Funnier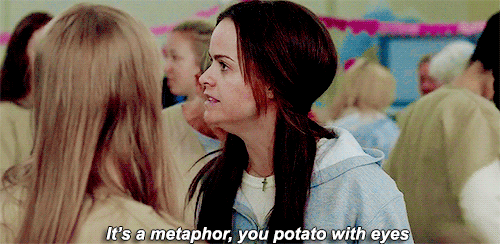 Season one is definitely funny, but in a darker, black comedy way, and it has more humor that comes out of making you feel uncomfortable. Season two is somehow lighter and fun (as fun as women's prison can be), and it's chock-full of one-liners. The storylines are also just plain funny, like Boo and Nicky's sex contest and every time someone makes fun of Soso.
Source: Netflix [9]