Neighbors [1] comes out this weekend, and not only does it look like this Summer's big blockbuster comedy, but it also has a huge draw: Zac Efron [2]. And also, Zac Efron's guns, Zac Efron's baby blues, and Zac Efron's bare chest. As the head of a fraternity, Efron has never looked hotter, so get geared up for the movie (or shoot, just to make your day better), and check out all the pictures from the film in which he's smokin'.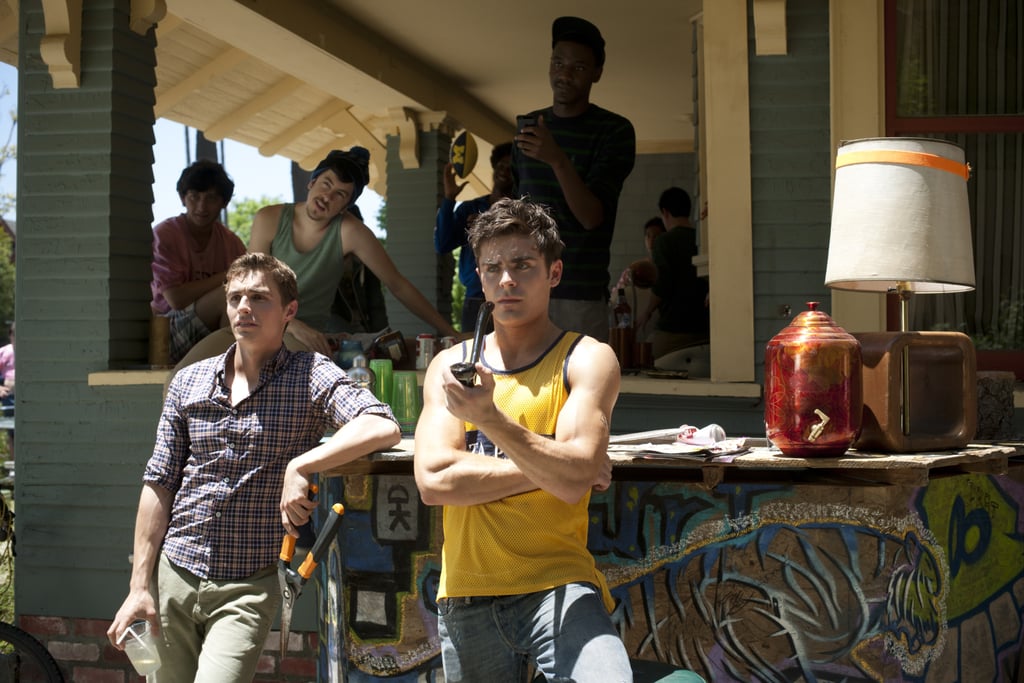 That yellow basketball jersey harkens back to High School Musical days, but those arms are definitely grown up.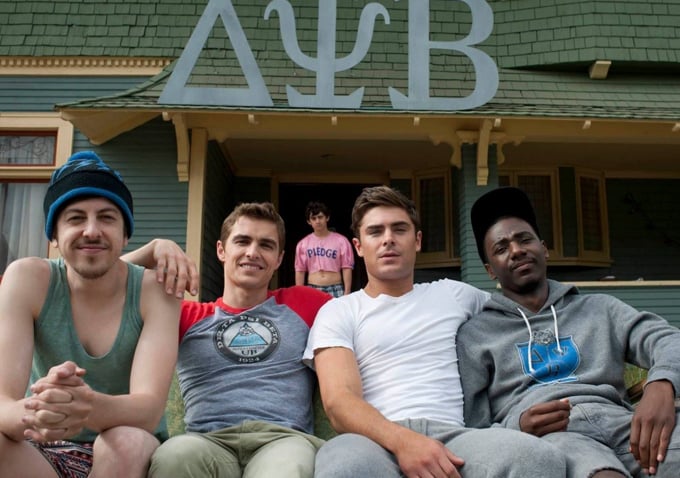 As Teddy, Efron is the (supersexy) frat president.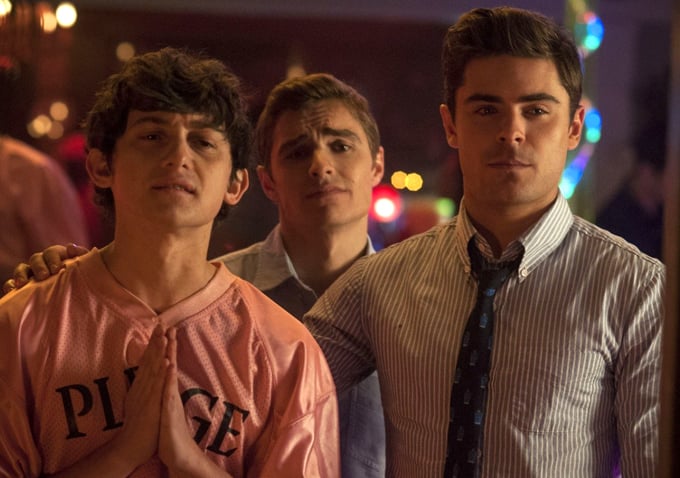 How much do we love that he has to wear a shirt and tie?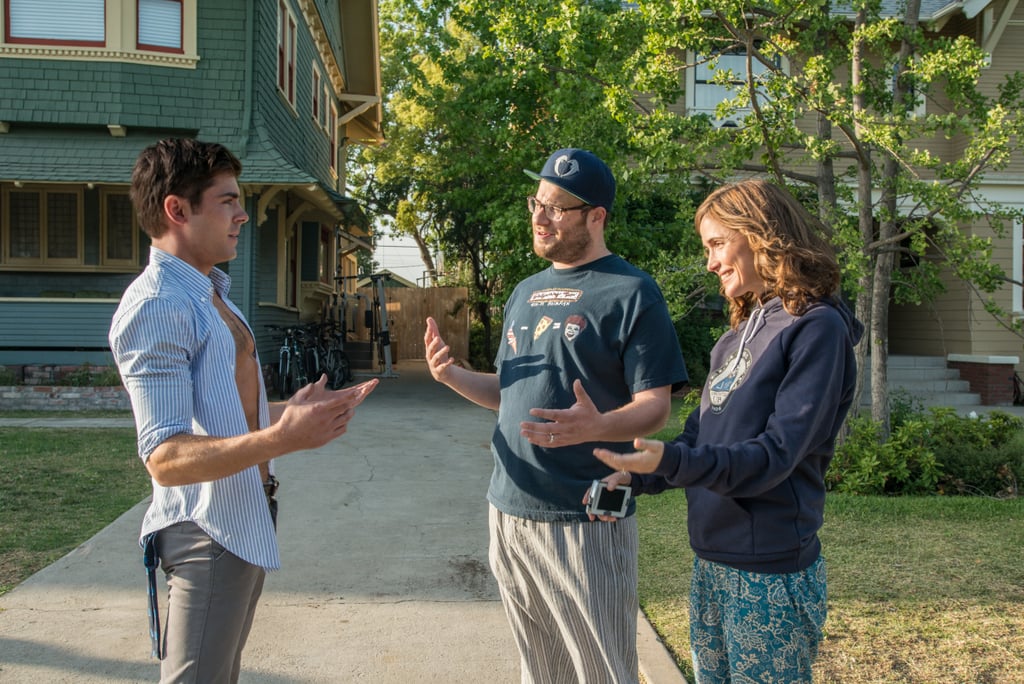 Even Seth Rogen [3] and Rose Byrne are impressed.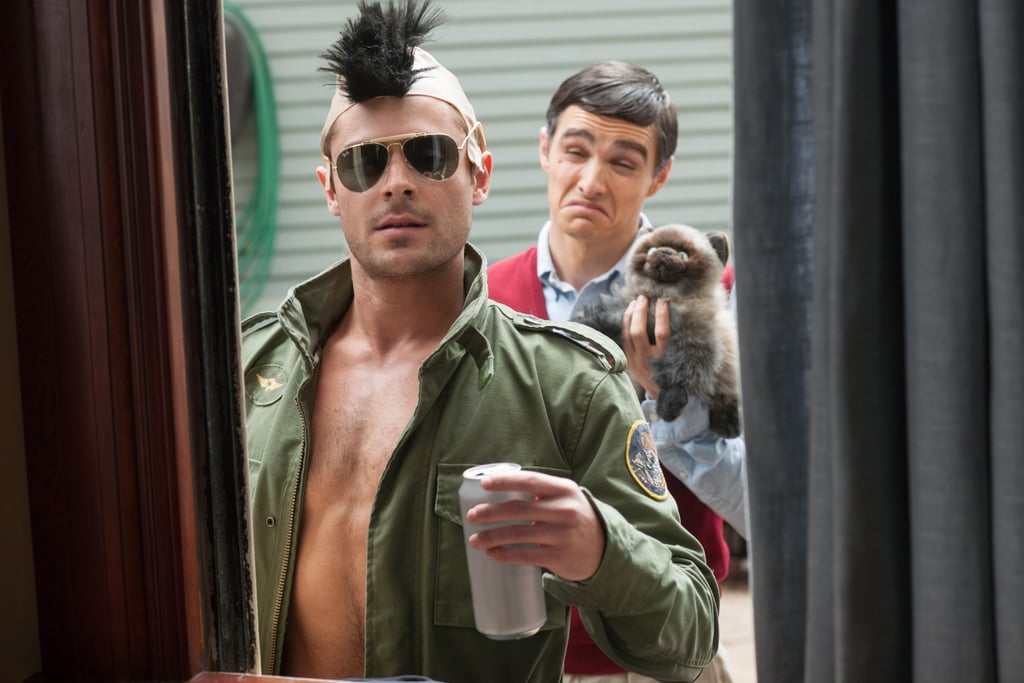 We didn't know it was possible, but he makes a Robert De Niro [4] costume sexy.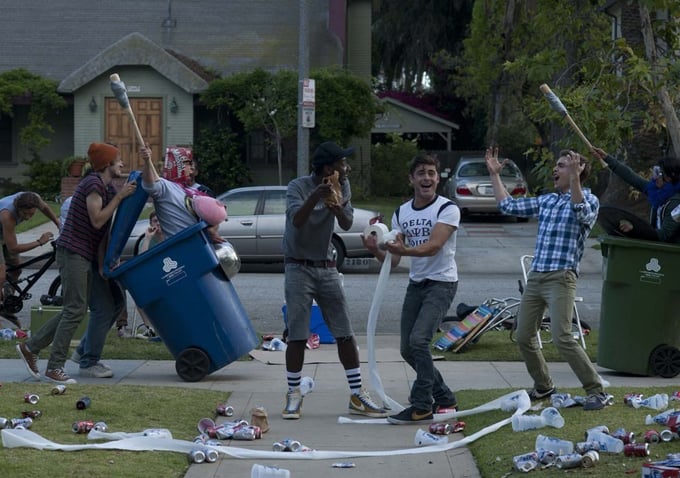 Even wreaking havoc, he's hot.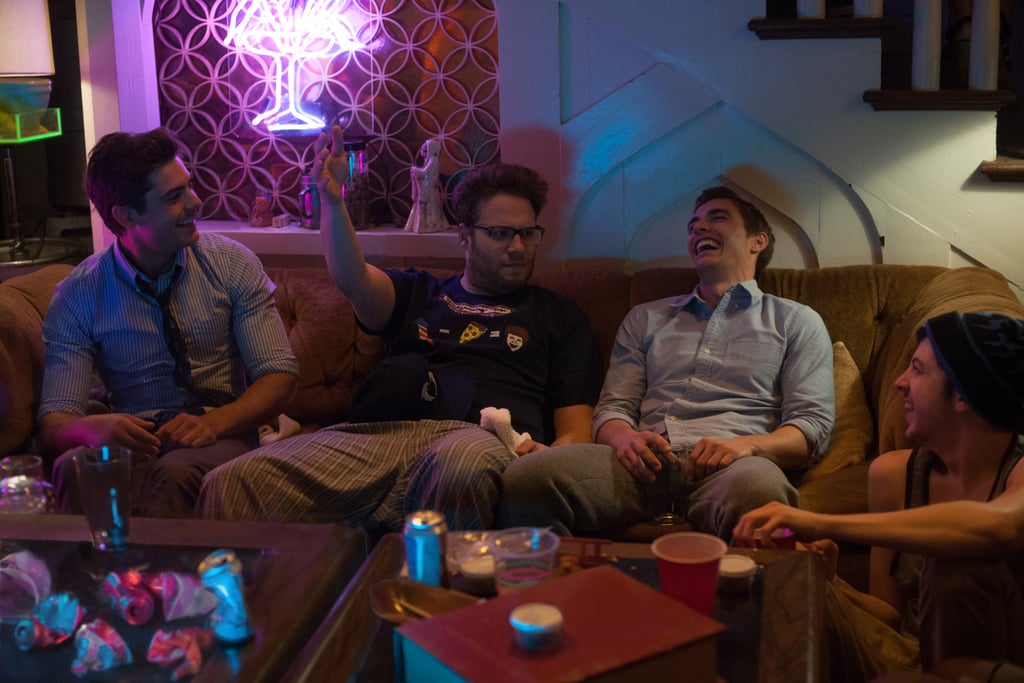 Aw, and that laugh.
Even a beanie can't hide the hot.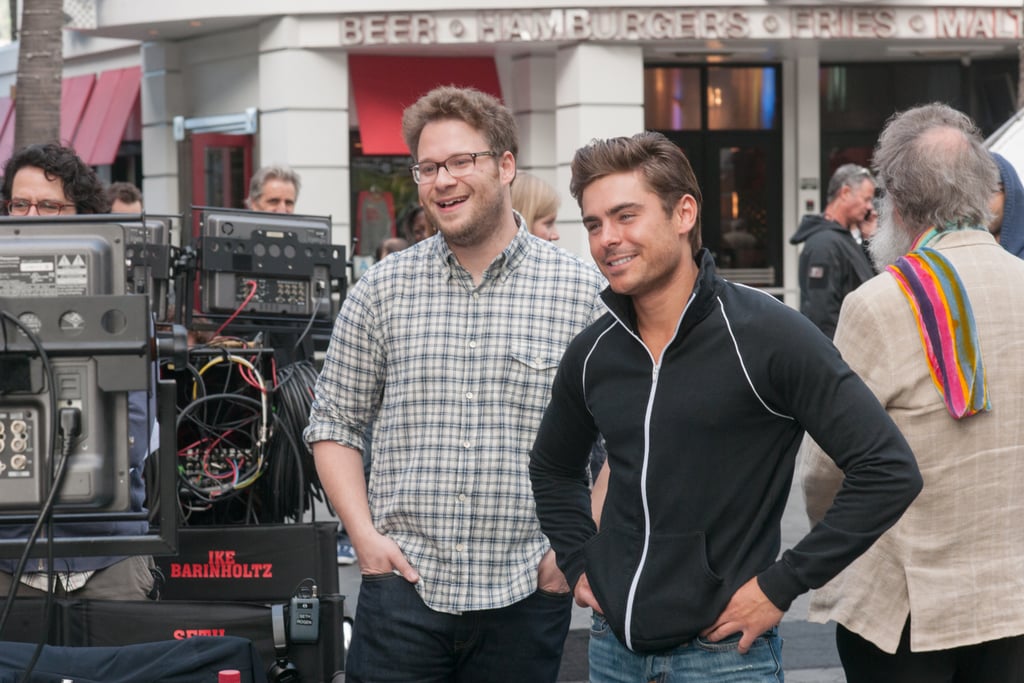 Or a track jacket. We can still see those guns.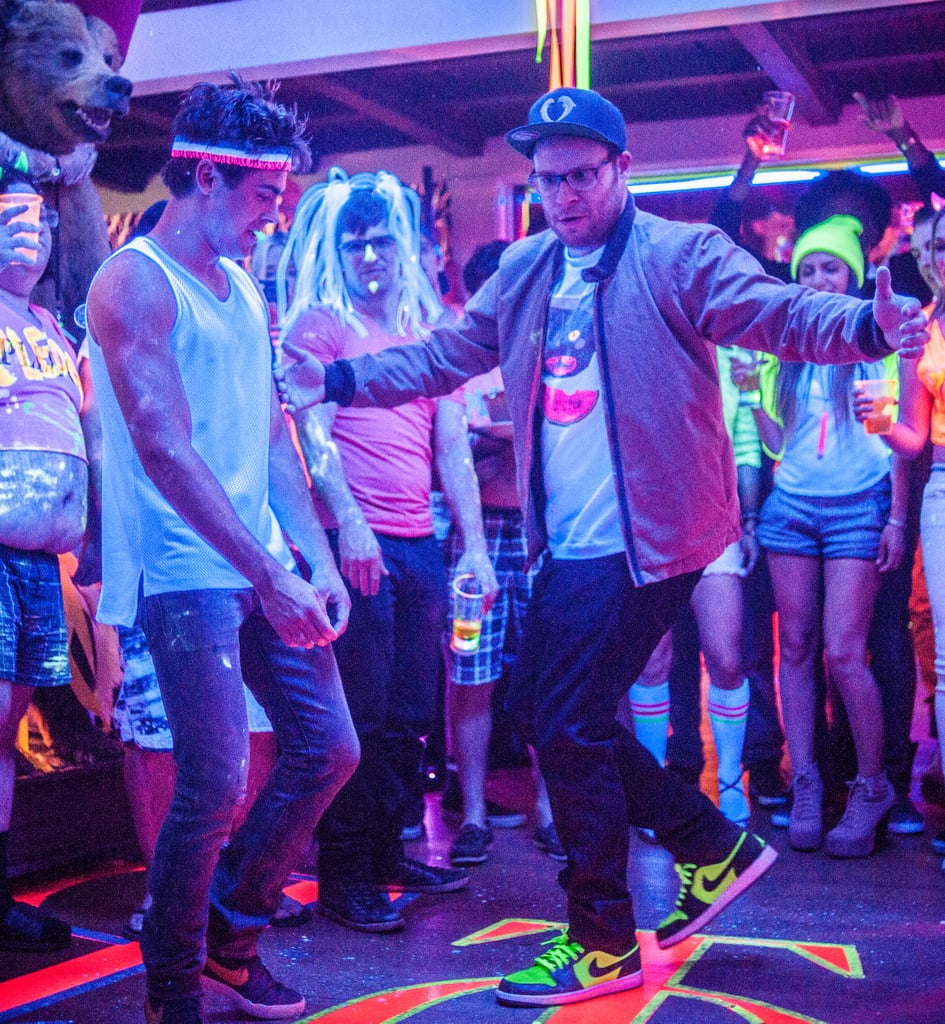 There are those arms!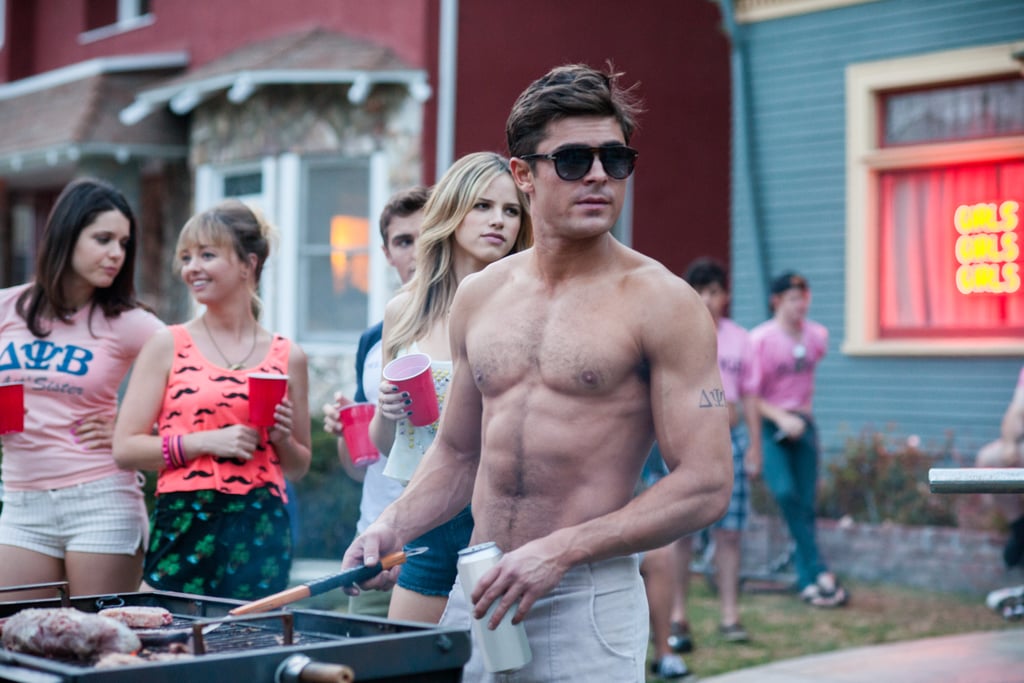 No words.