The annual Emmy Awards took over NBC this week, except for some strange reason, they fell on a Monday night this year. We understand that you might not have been able to watch the show, and that's why we're here to talk about everything you missed. So much happened both on the red carpet and, later, on the stage, and we're covering it all. Keep scrolling for the top highlights of everything that happened before, during, and after.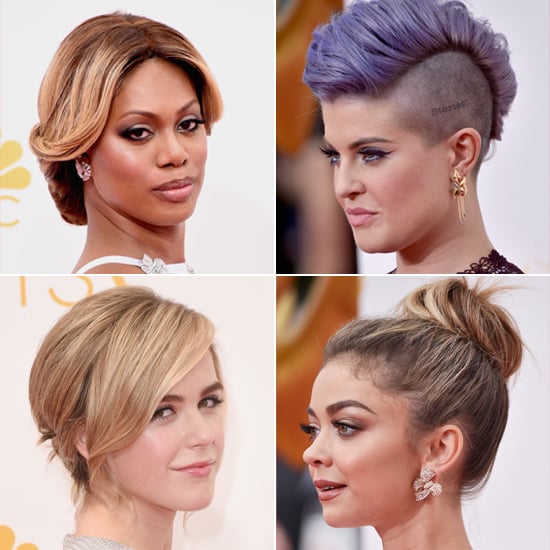 First of all, all of the hair and makeup [1] from the night was on point. Join us as we zoom in on the best looks.
It was a night for supersexy dresses, and 12 hot looks in particular [2] caught our attention.
Meanwhile, Sarah Silverman revealed what she had in her clutch: a vaporizer filled with liquid marijuana [3]. Yep.
The red carpet was jam-packed with so many celebrities, and we couldn't help but notice all the adorable collections of cast members. Check out galleries of the Orange Is the New Black [4], Game of Thrones [5], and American Horror Story [6] costars!
Sometimes, we're lucky enough to catch a glimpse behind the scenes. Get a load of the Twitter and Instagram shots [7] that popped up throughout the night.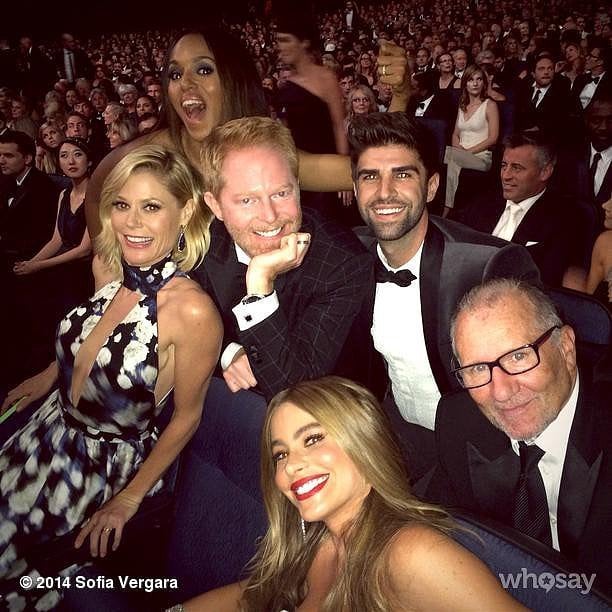 Did you see Matthew McConaughey and Woody Harrelson's outfits [8], by the way? They looked awfully familiar.
Something else we noticed on the red carpet: an abundance of British stars [9]. Which is always a welcome sight.
Other parts of the red carpet were filled with moms-to-be. Our favorites were Amanda Peet [10], who actually debuted her bump [11], and Hayden Panettiere [12], who accentuated hers with a gorgeous gown [13].
While you're at it, why don't you vote on which pregnant red carpet look was your favorite [14]?
Also, um, can we talk about all the cute couples from the night [15]? It felt like there were more than ever this year!
Now that we've covered pretty much all there is to cover before the show, we want to hear from you. It's time for you to vote on the best dressed [16].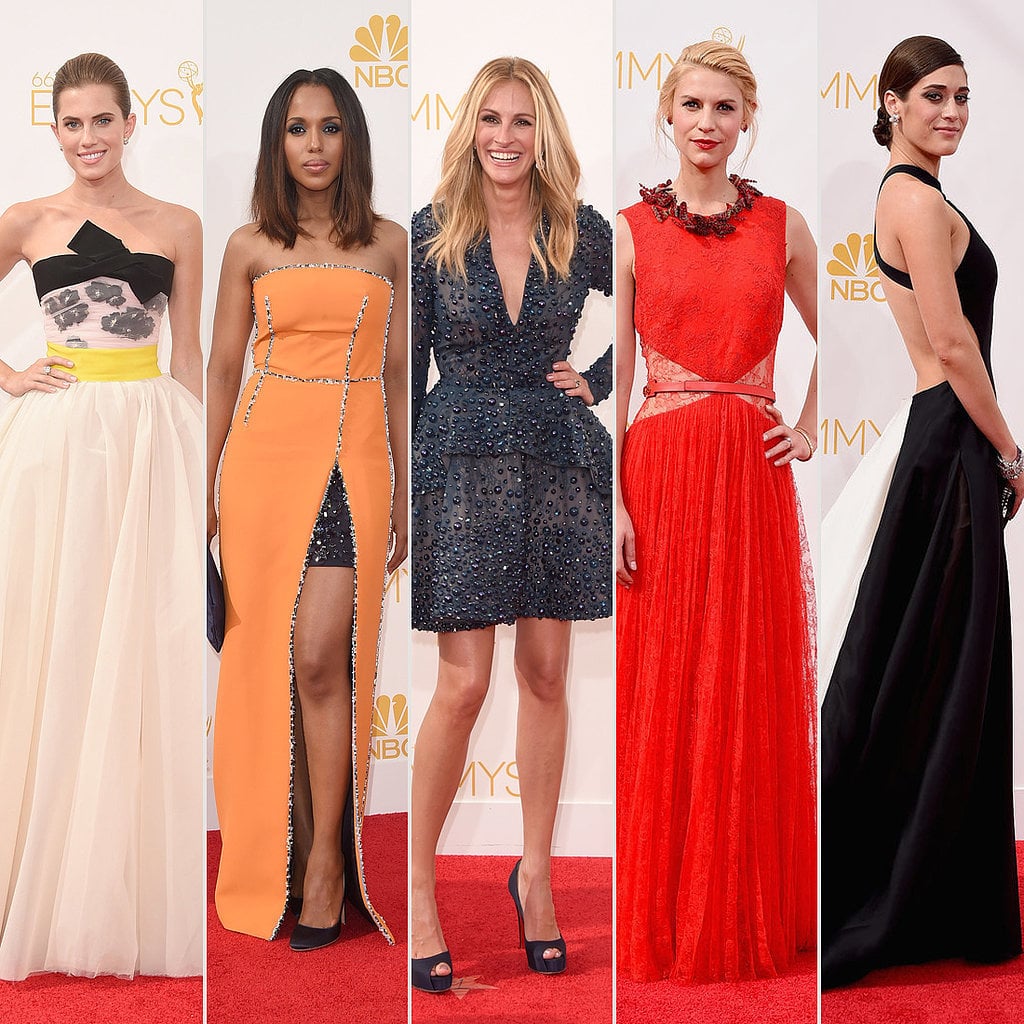 And now, on to the show! Go inside the awards with all of the pictures from inside [17].
This year's host, Seth Meyers, was off to a great start with his opening monologue [18], which had plenty of amazing digs to go around.
Seth also revealed that he taped a special segment with Billy Eichner [19] before the show. It was hilarious. Watch for yourself.
When Seth handed it off to Jimmy Kimmel, Jimmy seized the moment to rip Matthew McConaughey a new one [20], and it was brilliant.
There were plenty of other zingers from the night, too. Rehash all the best quotes from the evening [21] here.
If you want to see our favorite moments in action, we've got good news. We made GIFs of the hilarious bits [22] you'll want to see again.
Oh, what's that? You just came here for the winners? We've got a list of all the results [23] in one convenient place.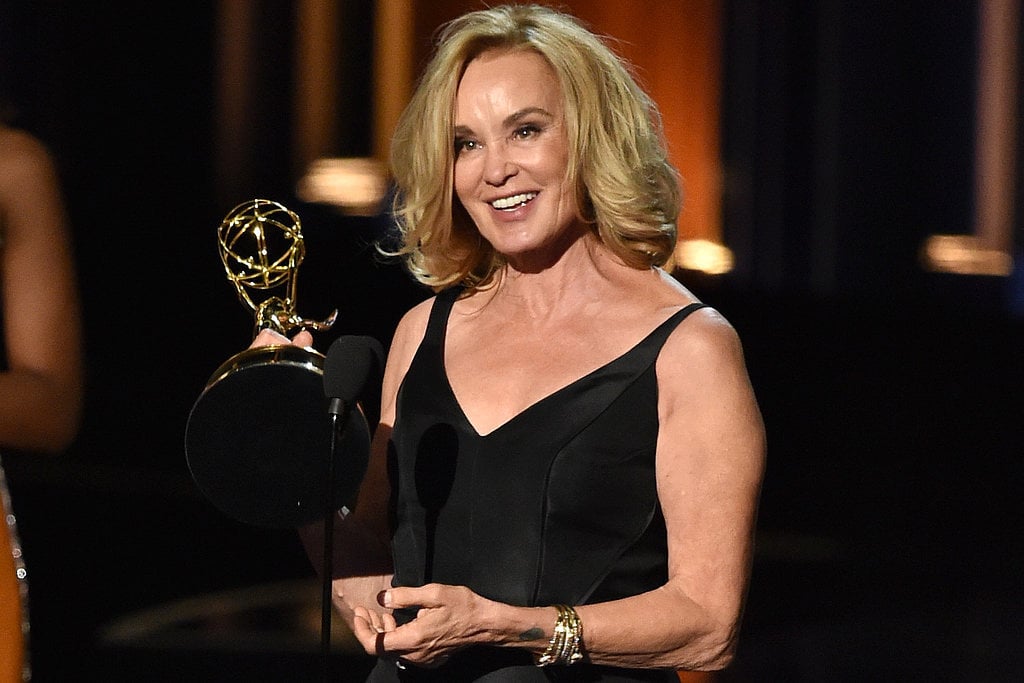 There were so many shenanigans, by the way, and we mean on and off stage. For instance, Bryan Cranston fully made out with Julia Louis-Dreyfus [24] when she snagged best leading actress in a comedy.
In the audience, Modern Family star Retta was dealing with a pesky seat-filler [25]. She put him in his place, though.
Aaron Paul saw his acceptance speech as a chance to plug his wife's website [26], which was totally adorable and totally made it crash.
Even the president of the Academy got in on the fun when he placed Sofia Vergara on a rotating pedestal [27]. Although, the jury's still out on the success of that joke.
And some snafus weren't a joke at all! Gwen Stefani [28], for instance, accidentally pulled a John Travolta [29] when she mispronounced Stephen Colbert's name [30]. Oops.
On a more serious note, the Robin Williams tribute [31], which was given by Billy Crystal, was so touching and heart-warming. You need to watch it.
And finally, at the end of it all, you might be wondering what sort of takeaways the night has for you. At the very least, now you have some inspiration for new accessories [32], right?