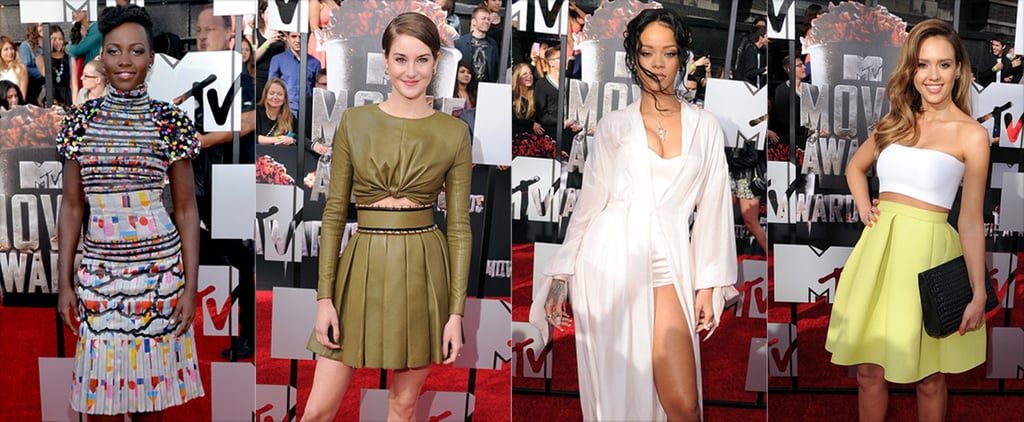 Source: Getty [1]
First things first: who wore what? Here's a breakdown of the hottest looks from the red carpet [2].
More specifically, can we talk about how Lupita Nyong'o wore every color of the rainbow [3]?
Oh, and while you're at it, zoom in on all that red carpet beauty [4]; there's a lot of hair and makeup to cover.
If you want to chime in, by the way, we'd love to know what you thought of Shailene Woodley's red carpet look [5].
Jared Leto [6] probably takes the cake for the most unique entrance, since he flew in on a helicopter [7] straight from Coachella.
In other news, we saw plenty of red carpet royalty tonight, but here's something you don't see every day. Grumpy Cat made an appearance [8] and totally outshone

Pharrell

Williams with a tiny version of that infamous hat.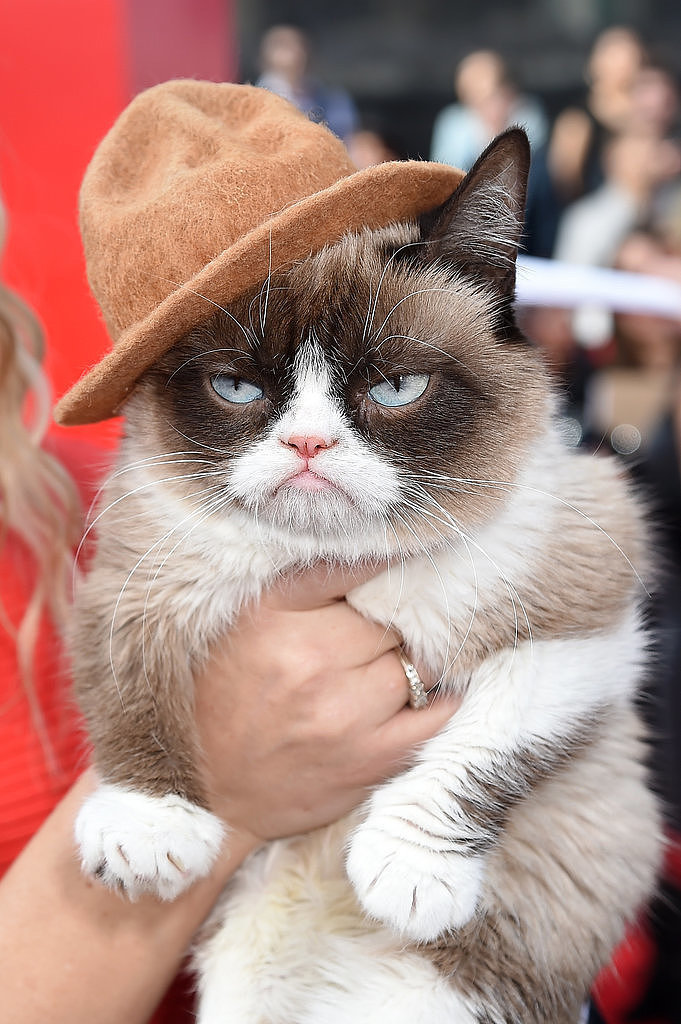 Source: Getty [9]
Really, though, it was all about the ladies. Rihanna [10] gave us plenty to talk about with '90s-inspired makeup [11] and an interesting dress choice [12].
Nicki Minaj, on the other hand, dialed it down. We don't think we've ever seen her quite like this [13].
And while everyone else was making bold statements, Jessica Alba [14] simply opted for classic beauty [15], and she looked superb.
OK, enough about the red carpet. Let's move on to the show. These pretty hilarious quotes [16] from the night are definitely going to make you LOL.
It was a night full of love, too! Look at all the heartwarming moments of celebrities hugging it out [17] during the show.
Alright, alright, we all know what you really came here for, and we've made you wait long enough. It's time to talk about that shirtless Zac Efron [18] moment.

Source: MTV [19]
We know, it's a lot to handle. Want to see more GIFs? We're rounding up all the most GIF-worthy moments [20] from the night, just for you.
Sure, the show is all fun and great, but a lot of the action takes place backstage [21].
Oh, wait, maybe we should get back to what the show's really about. Here's the full list of winners [22].
Meanwhile, this year's best kiss wasn't all that spectacular, but there have been plenty of amazing best kiss moments [23] in the past.