There was a lot going on at the MTV VMAs this year. We're taking a look at everything, starting with the craziest and most beautiful looks on the red carpet and later Nicki Minaj's wardrobe malfunction. Don't forget the best moments from the show, too, from Miley Cyrus [1]'s surprisingly heartwarming acceptance speech to Taylor Swift [2]'s astounding ability to "Shake It Off," and finally, Beyoncé's performance and Blue Ivy's adorable dance moves. Did you miss the show? Keep scrolling for everything that happened, from start to finish.
Source: MTV [3]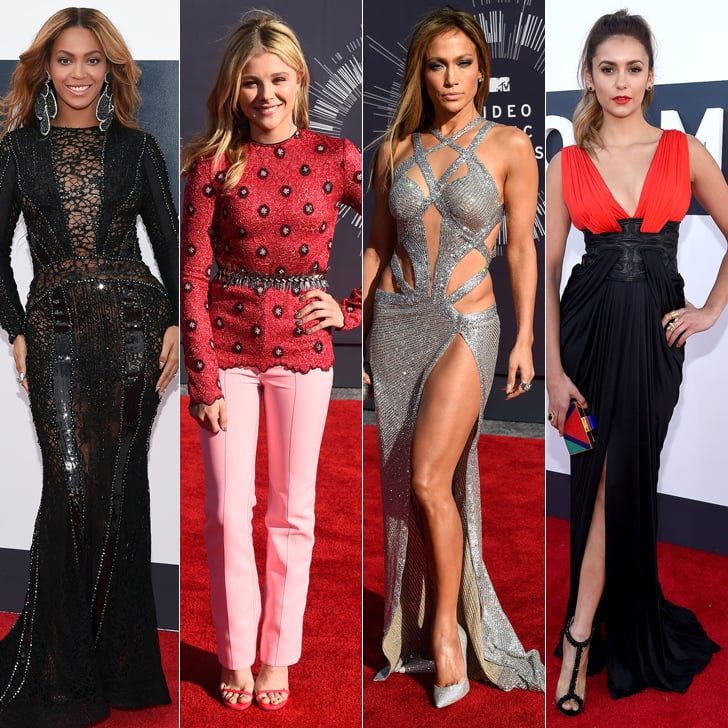 Let's start with the red carpet. Here's a rundown of every dress you saw [4] and every celebrity who was there [5].
Who do you think had the most flawless fashion of the night? Cast your vote in our best dressed poll [6].
Want to zoom in on all those beauty looks? We've got close-ups of all the hair and makeup [7] from the night.
Did you see what Amber Rose was wearing?! You need to take a look at her entire outfit [8] — or lack thereof.
The real show-stealer, though, was Katy Perry [9], who did an epic throwback to Britney Spears [10].
Now that we've taken care of everything that happened before the show, let's talk about the stage! Things got off to a crazy start with Nicki Minaj's wardrobe malfunction [11].
While we're talking about the onstage action, tell us what you thought by voting on all the night's performances [12].
If you're looking to find out who won what, we've got the full list of winners right here [13].
If you'd like to rewatch all the videos that snagged trophies, we've got a slideshow of all the winning music videos [14], in one convenient place.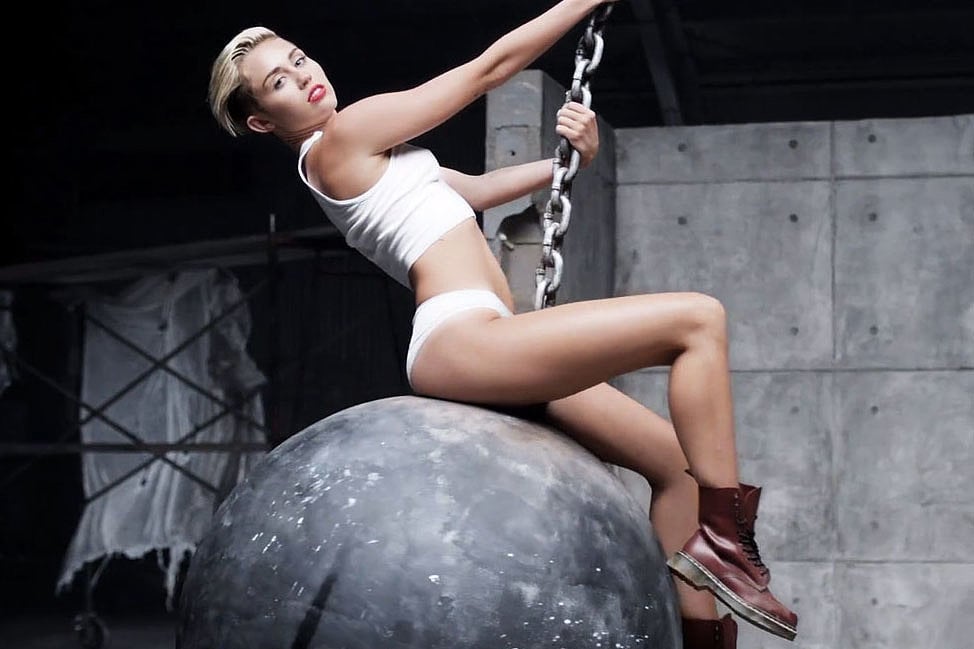 Speaking of wrecking balls, Miley won best video, and what she did in lieu of her acceptance speech [15] hit us hard. You might just want to watch for yourself to see what we mean.
Meanwhile, backstage, Ariana Grande and Big Sean showed PDA for the first time [16] by holding hands.
Then, it was time for Beyoncé's thrilling performance [17]. Which was amazing. Except, we were kind of totally distracted by Blue Ivy's adorable dancing [18].
Finally, if you missed the whole show, you really don't have to worry. We've got all the craziest moments from the show in GIFs [19].