3.1 Phillip Lim Pre-Fall 2012
ADVERTISEMENT ( more slides)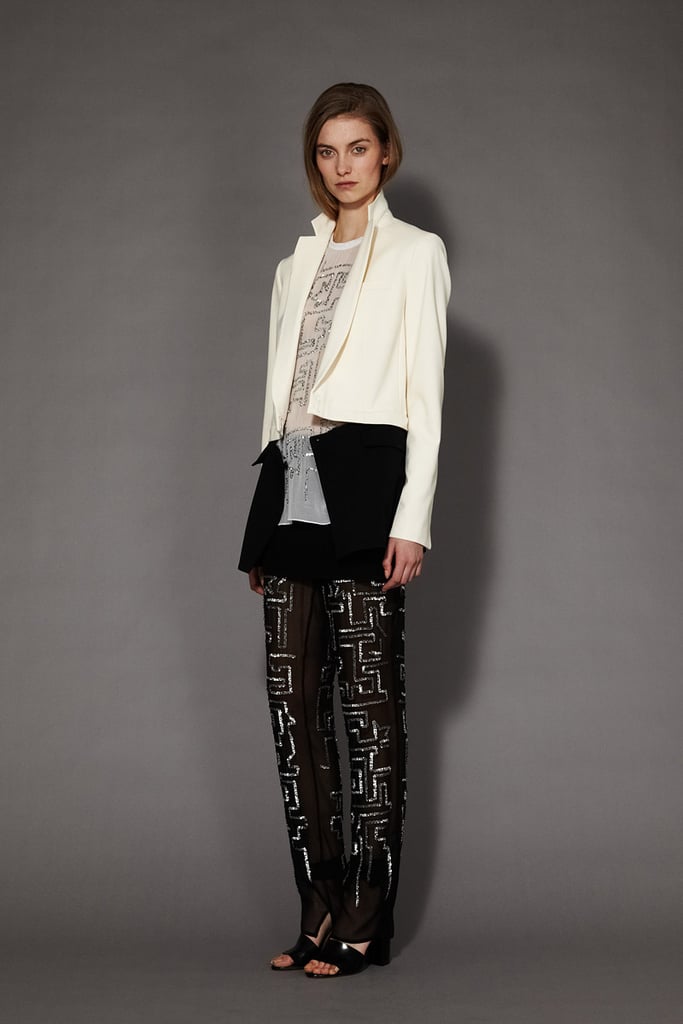 1
3.1 Phillip Lim Pre-Fall 2012
>> For Pre-Fall 2012
, Phillip Lim drew on his lifelong fascination with neo-noir comics like
Sin City
,
Superman
, and
V for Vendetta
. While the inspiration was taken literally in the graphic KA-POW-emblazoned sweaters and clutches, it also moved in more subtle directions: "Everyone wants garments to be superheroes," Lim
explained
. "This 'fill in the blank' should save your day, your week, your year." Thus, the collection is full of "clothes that adapt to the lifestyle of the modern woman,"
in the designer's words
, including reversible puffer jackets and blazers and skirts with zippers that adjust their proportions.