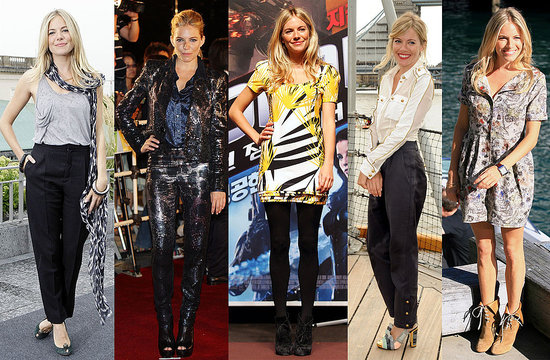 I can't get enough of Sienna's eclectic style — which G.I. Joe look is most Fab [1]?
We were wondering which Eva Mendes you prefer [2] — sexy or ladylike?
Step right up and enter our Lindsay Lohan legging design contest [3].
Everyone was talking about Gisele's Photoshopped baby bump [4] in her new London Fog ads.
Gear up for Fall with Net-a-Porter's Fall trend editorial [5].
What do you think of my top 10 Topshop picks [6]?
Marion and her man Guillaume [7] have us swooning, so cute.
Get up to date with the ads of Fall with our ad review quiz chapter one [8] and chapter two [9].
Are you interested in Bravo's new show Launch My Line [10]?0
Alexander Wang's Fall look book [11] is as fierce as ever.