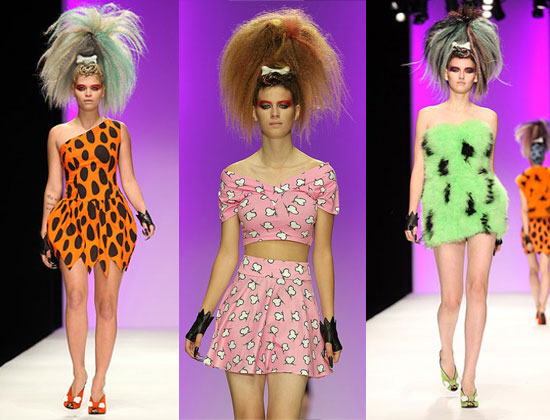 A Fabby Halloween [1] is back! Hope we inspire your costume this year!
Need some fashion whimsy in your life? Here are 15 ways to get it [2].
The City returns and so do our fashion quizzes [3]!
Paris Fashion Week wrapped — guess the front-row attendee [4] and here's an awesome runway roundup [5].
Eeek! How does Giles's Spring spiders [6] make you feel?
Check out Agent Provocateur's sexy superhero muses [7].
See who won [8] our Lindsay Lohan [9] 6126 leggings contest.
What do you think of my October most wanted [10]?
Take this week's Gossip Girl fashion quiz [11], and get Serena's sassy power outfit [12].
Viktor & Rolf, masters of illusion — check it out [13]!