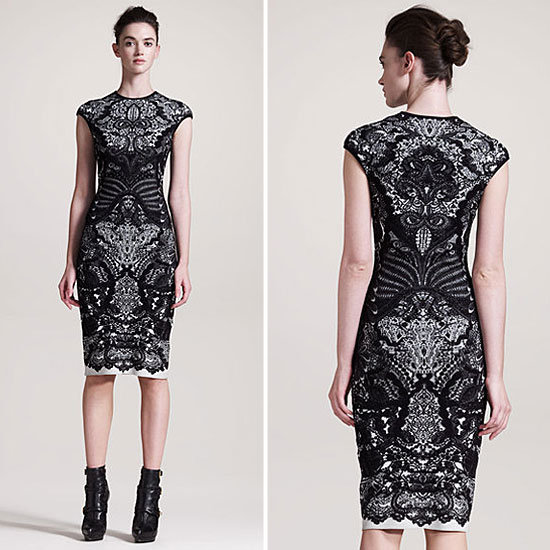 The piece
:
Alexander McQueen Printed Sheath Intarsia Dress
The investment: $1,495
Why it's worth it: Remember what McQueen did for Pippa Middleton? Yeah, these dresses have that kind of effect. If you're of the mindset that only wedding dresses should cost that much, keep in mind that you won't wear your wedding dress nearly as often as you'll wear this one. It's the queen of cocktail dresses, really. The look is iconic McQueen, the silhouette is timeless, and the finish is provocative enough to evoke interest, while actually helping to slim and shape you with its artful print. While we'll usually sing the praises of an investment's versatility and all the many ways you'll wear it, that's not quite the point with this one. We won't say you can wear this one to work and then later to dinner with girlfriends, but that's not the point either. This is a real cocktail dress, an event dress that's meant to turn heads, drum up a little attention — ever so subtly, though, without a plunging neckline and a thigh-high hemline — and, like Pippa, very quietly steal the show.