By now, the Wang girl is totally iconic. It's hard to imagine the world without Alexander Wang's vision of the downtown, edgy-cool chick. While urban street style existed before 2007, the California-bred designer took that unmistakable look and refined it into something so insanely chic and wearable that every girl wanted a piece. Whether it's his slouchy denim, killer pebbled-leather bags, or body-con dresses, his creations never fail to impress with a unique brand of It factor. Currently, Alexander Wang is a globally recognized brand while also at the helm of the Balenciaga, where he infuses his aesthetic into the established brand. Take a look back with this runway retrospective of Alexander Wang's relatively short — but unstoppable — career.
Fall 2014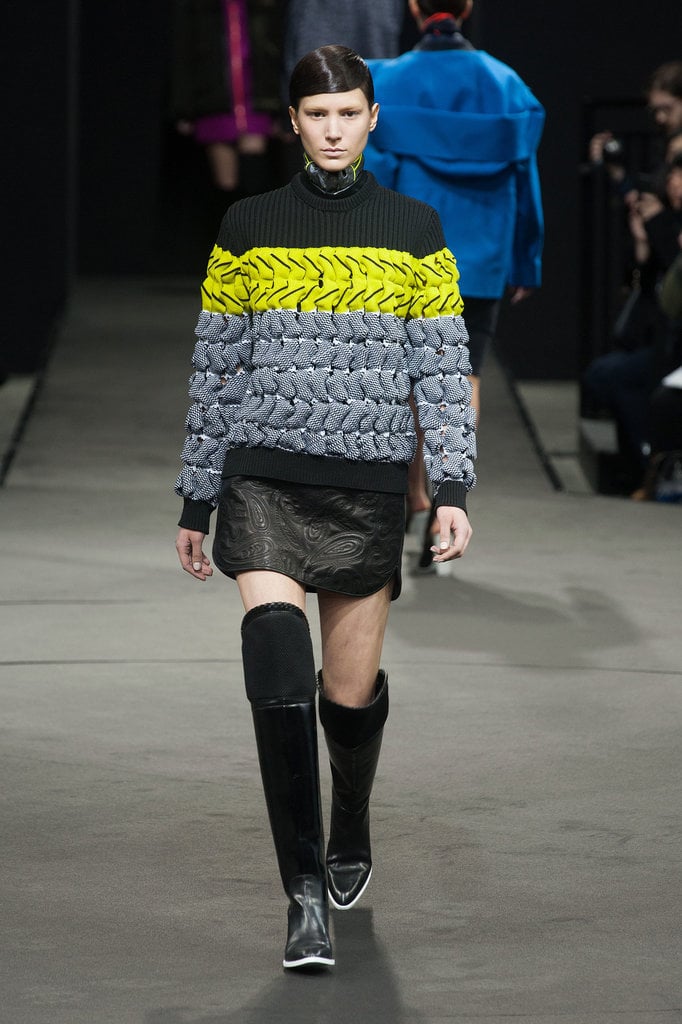 Wang seemed to be envisioning a future when he moved his show out to Brooklyn and sent dresses covered in pockets and pouches down the runway, many finished with a splash of this neon chartreuse shade.
Fall 2014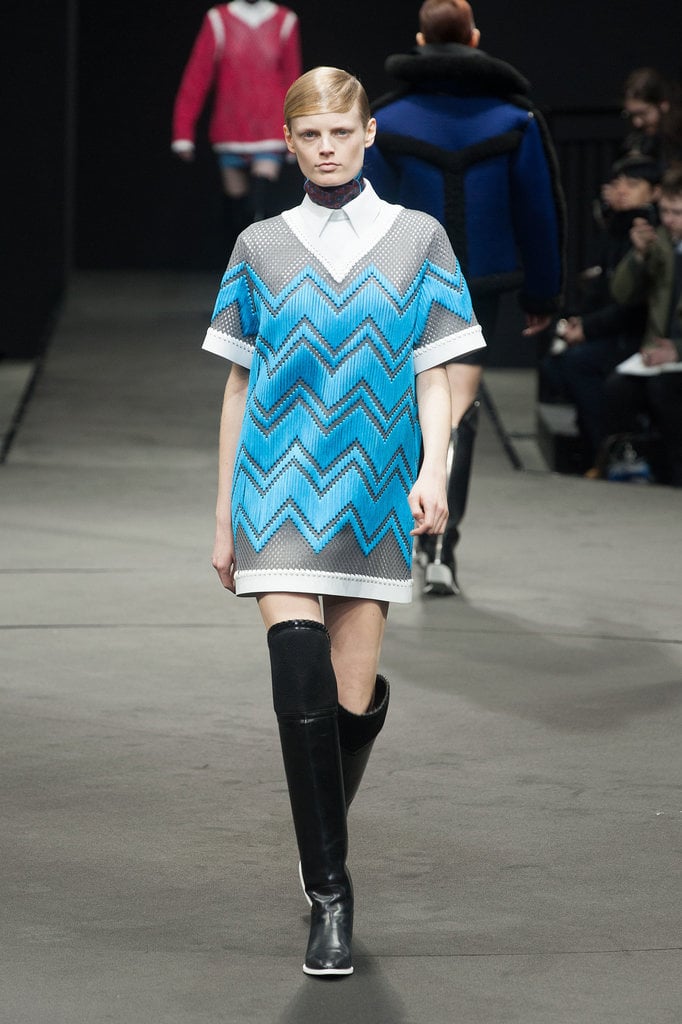 We loved the layers that made up the neckline on most of Wang's looks, and contrasted his standout design.
Fall 2014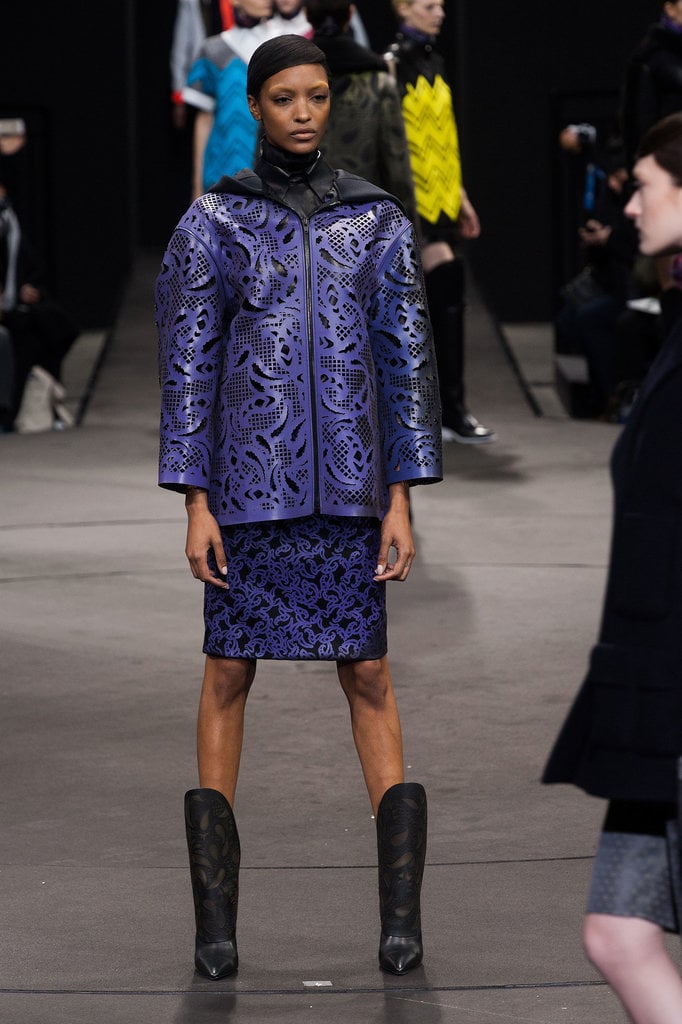 The finale was a rotating furnace-covered platform with heat-sensitive clothing that shifted from black to the aforementioned brights, including Wang's signature anoraks. Ultimately, we were left to question what we'd call his new, open-back boot shape.
Spring 2014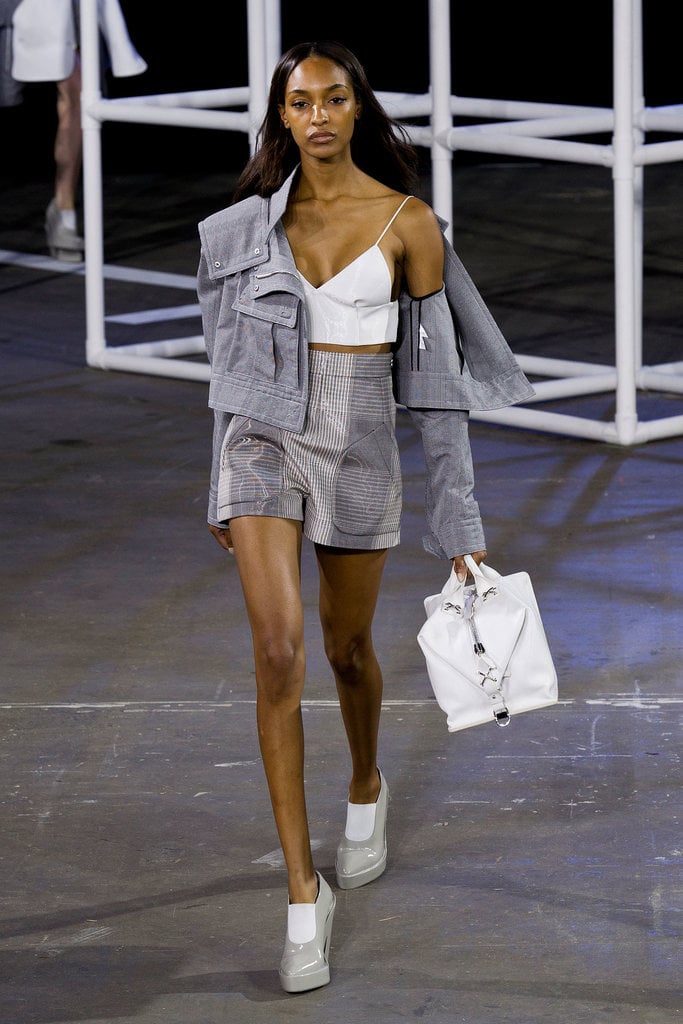 Menswear was the jumping-off point for the collection, with classic suiting being used for everything from spaghetti-strapped slip dresses to the waistbands of leather shorts.
Spring 2014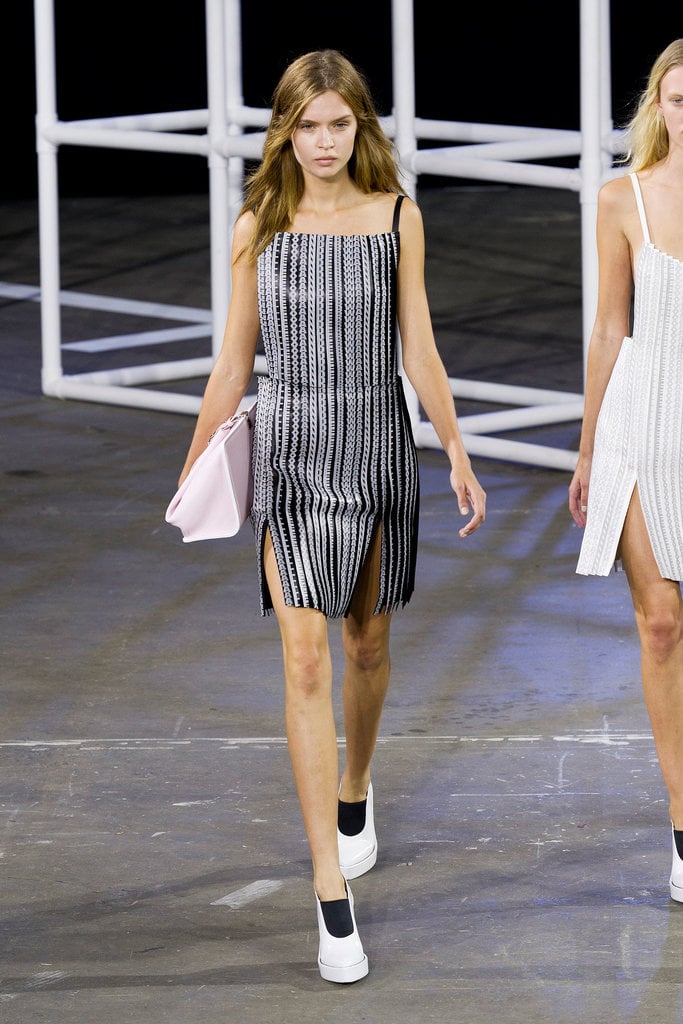 Babydoll dresses were splashed with the designer's name, in a dizzying print sort of style, and weighted by chunky platforms.
Spring 2014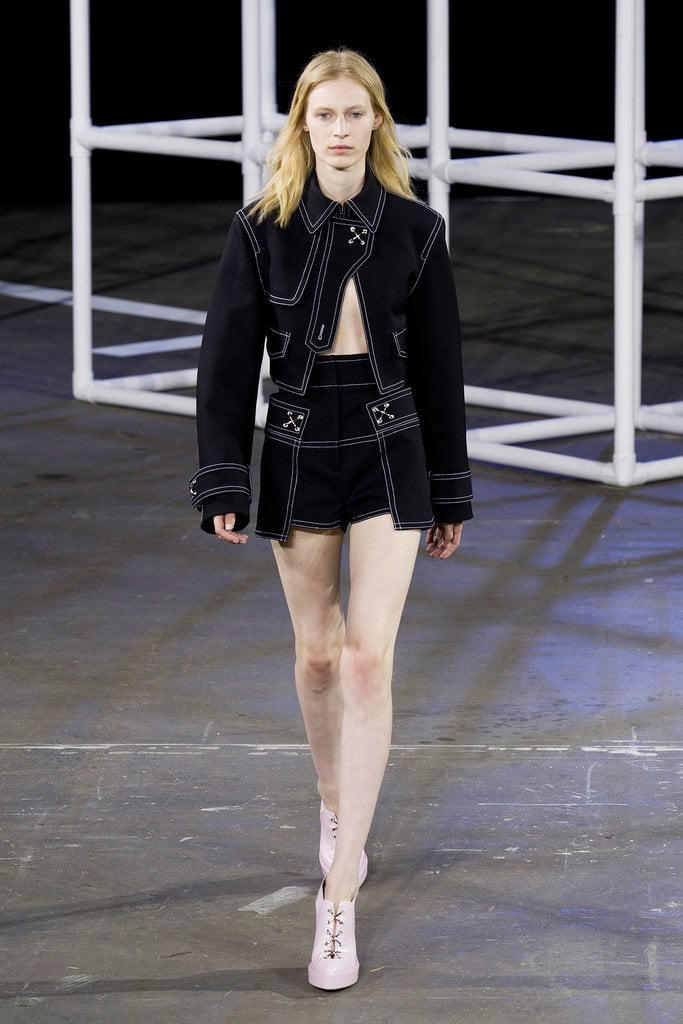 Workwear made an appearance in black shorts suits with white stitching.
Fall 2013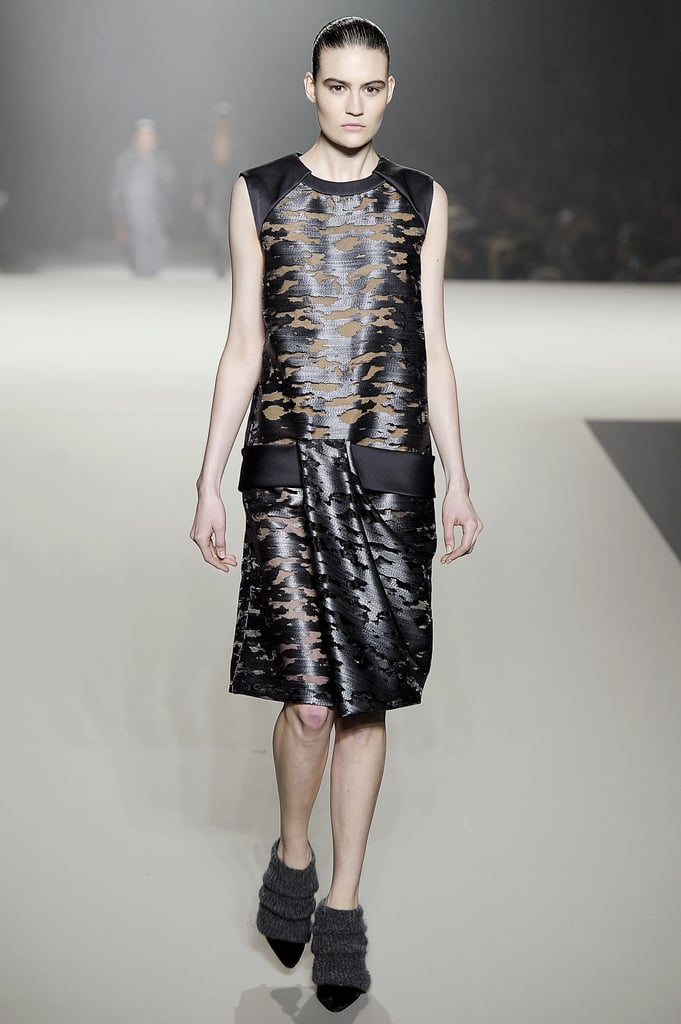 Leather, an Alexander Wang trademark, was manipulated to mimic camouflage.
Fall 2013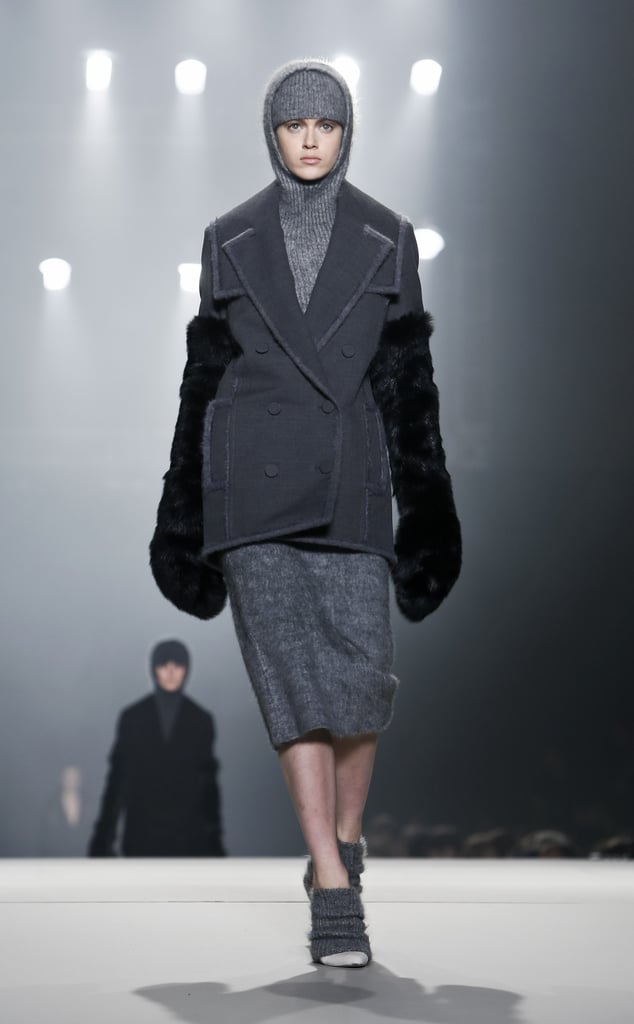 Never one to resist the temptation to get sporty with his designs, Alexander Wang added fur boxing gloves to his arsenal of covetable accessories.
Fall 2013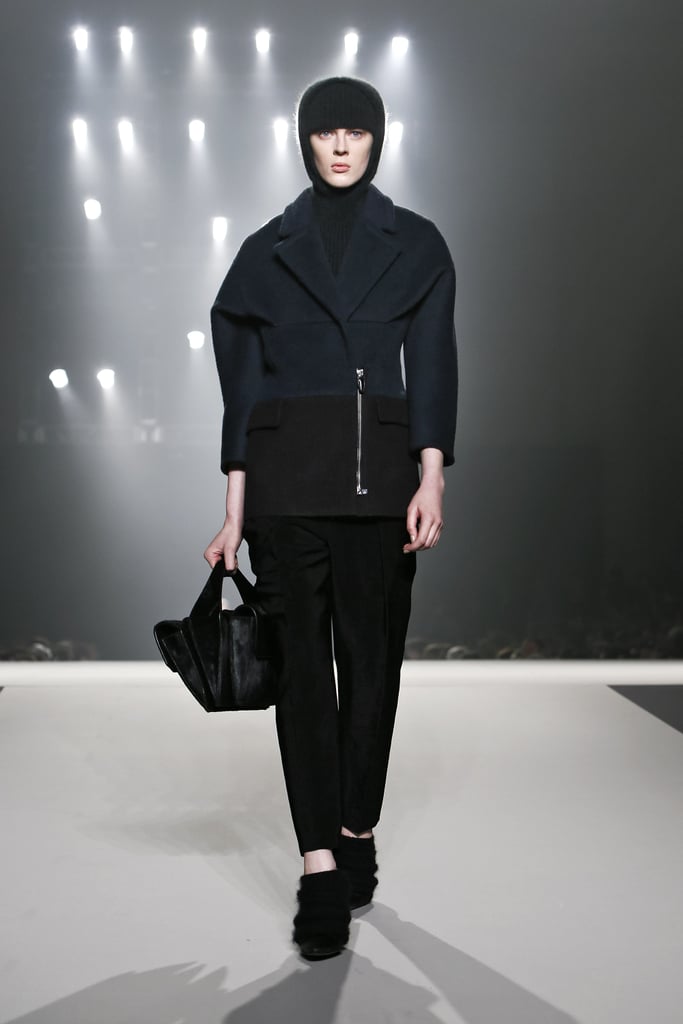 Much like accents of oxblood the Fall prior, deep navy provided strength to the streetwear collection.
Spring 2013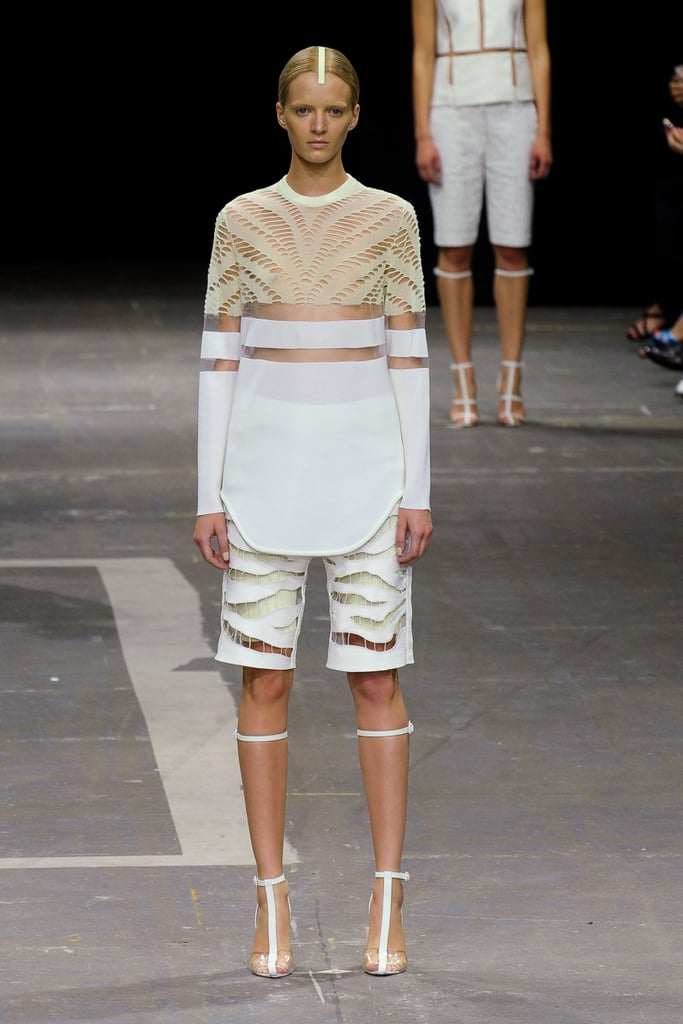 Futuristic glow-in-the-dark creations closed the Spring'13 show.
Spring 2013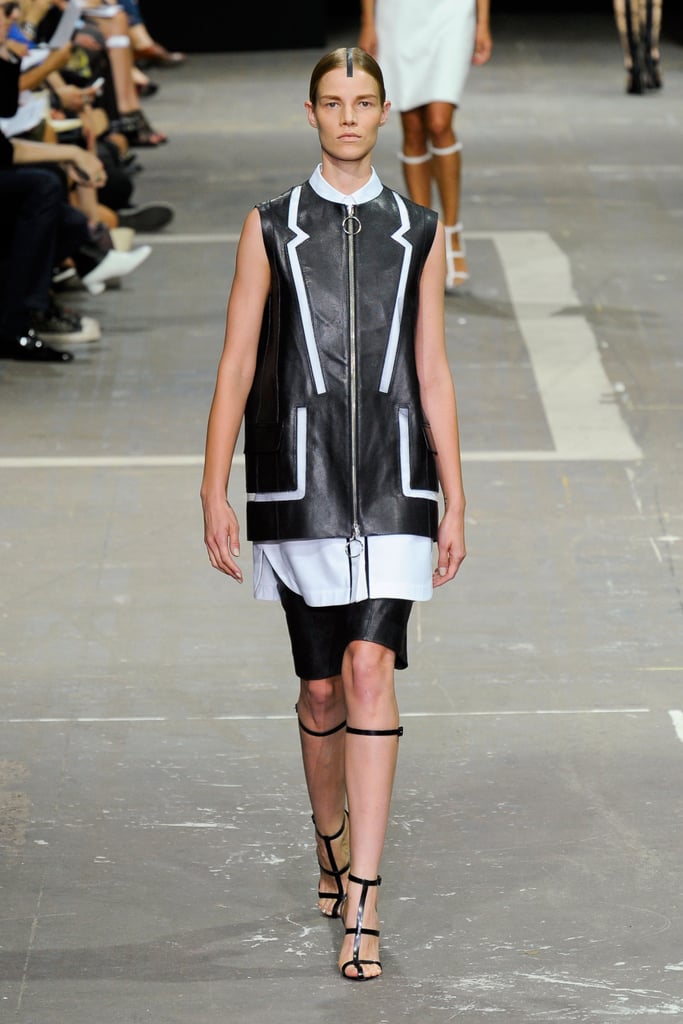 Oversize, structured cuts dominated Spring's athletic mood.
Spring 2013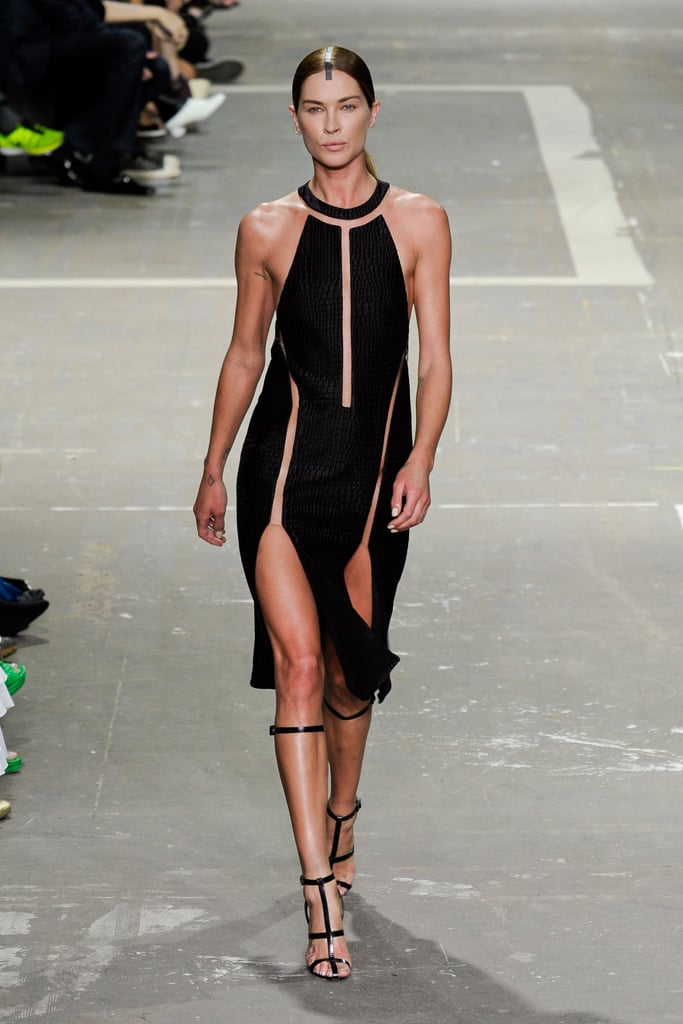 Alexander Wang sent skin-baring cutout dresses down the runway for Spring'13.
Fall 2012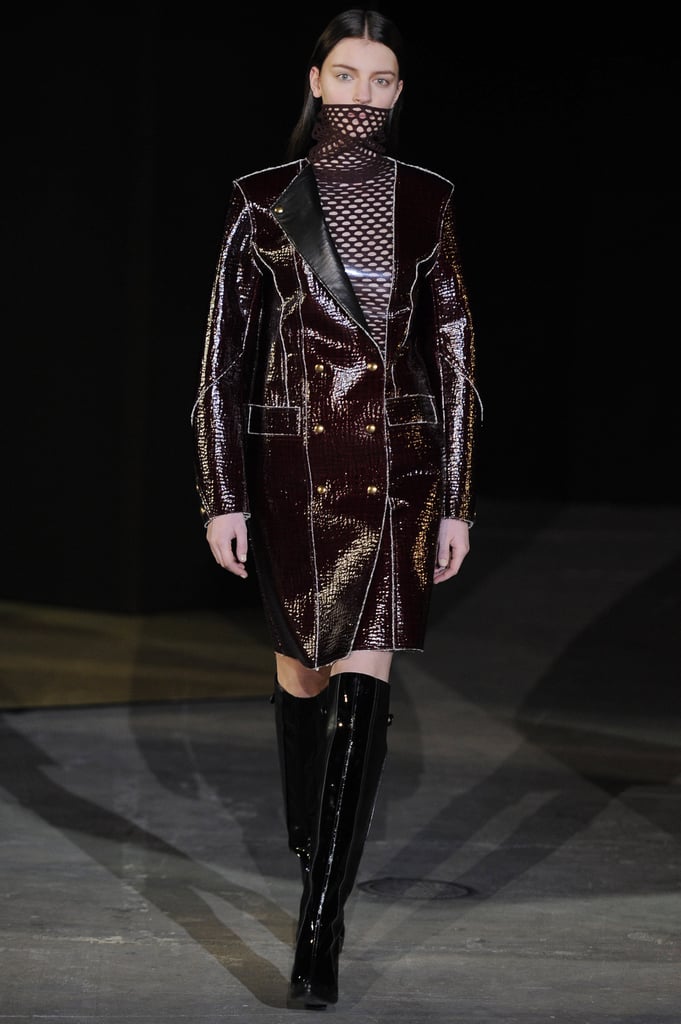 His edgy take on turtlenecks were also a huge hit on the runway.
Fall 2012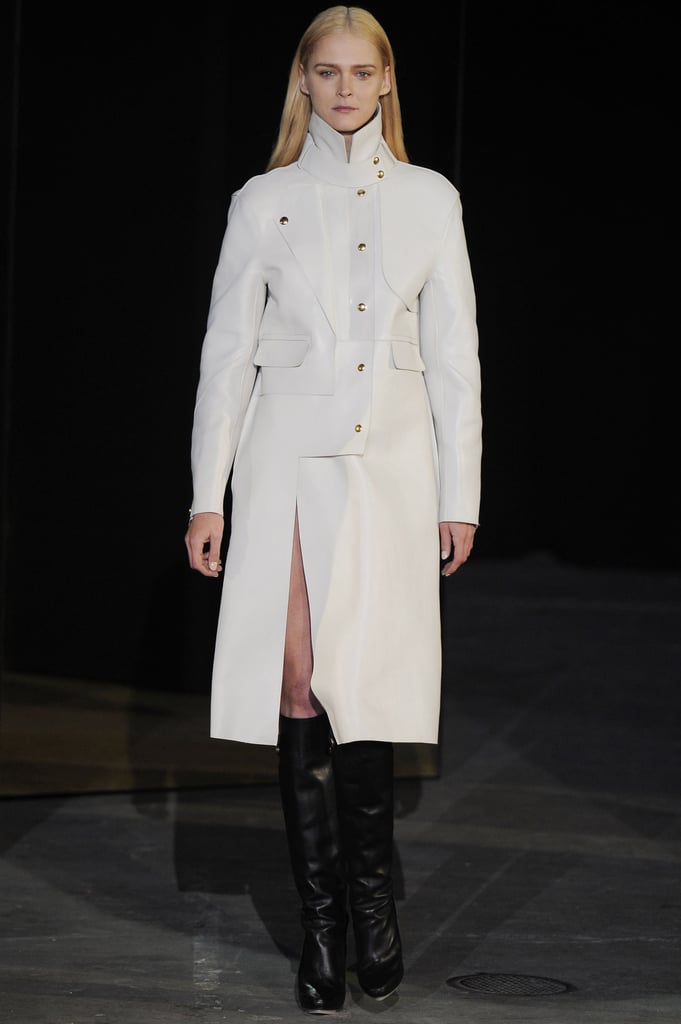 Fashion-forward Winter whites made its mark at Wang's Fall '12 show.
Spring 2012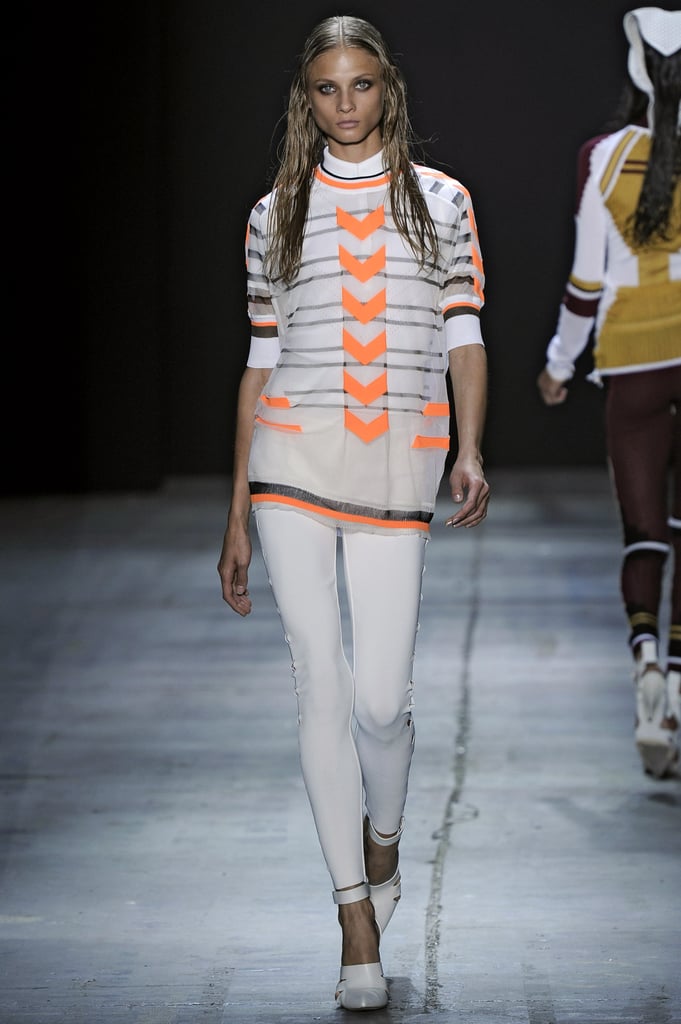 A sporty neoprene topper and leggings.
Spring 2012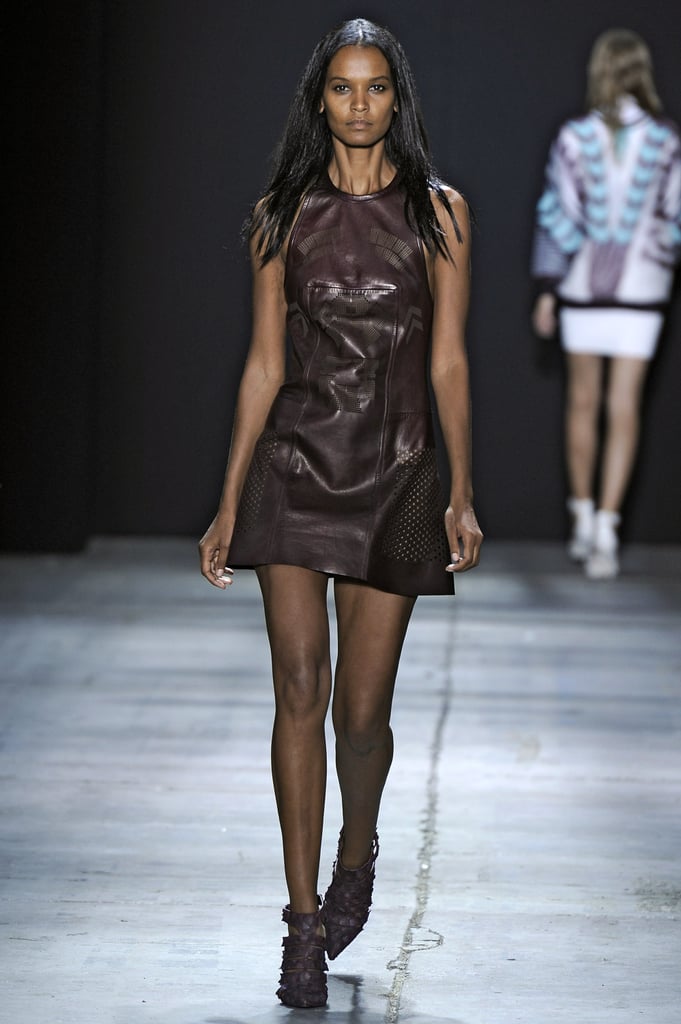 Slick moody leather at Wang's Spring '12 show.
Fall 2011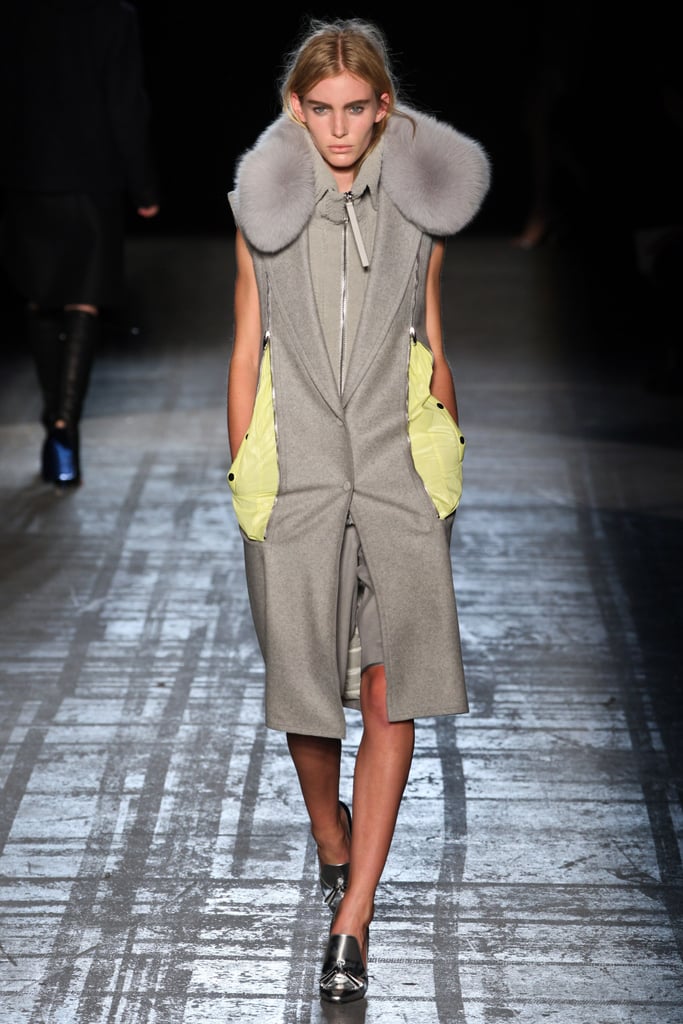 Sleek charcoal grays with fur collars.
Fall 2011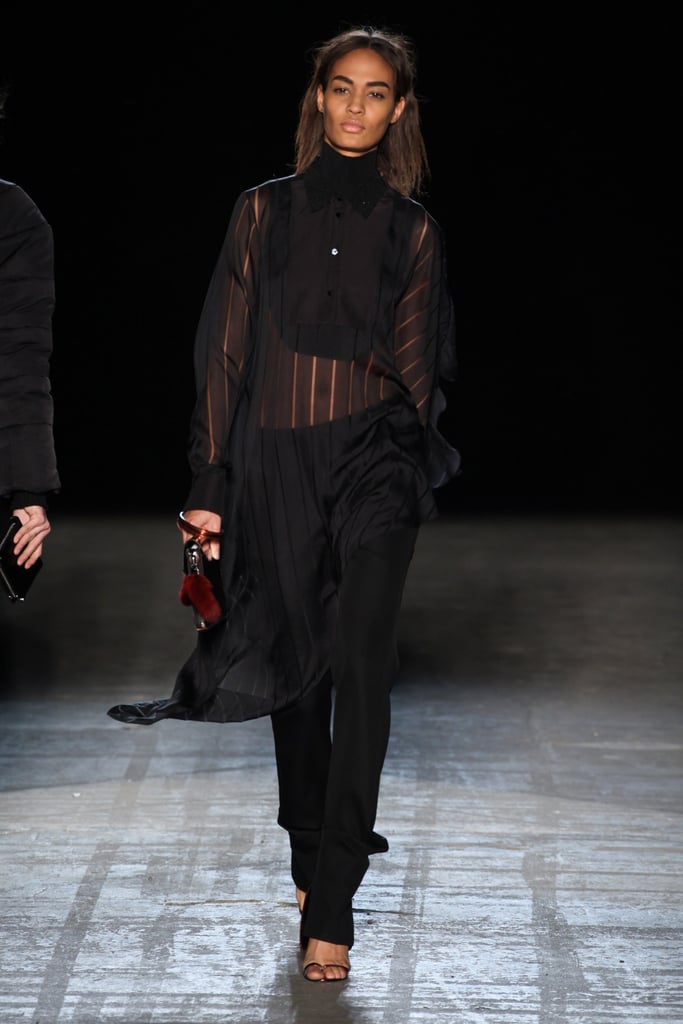 Signature long silhouettes in gorgeous black silk.
Spring 2011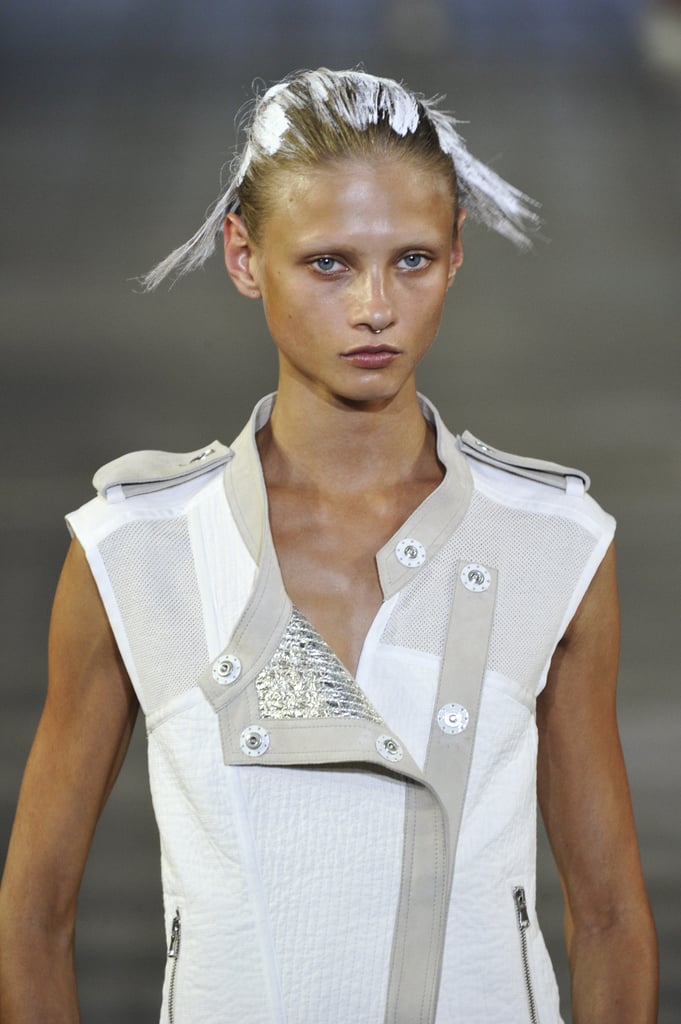 His lightest collection to date still showed toughness in this vest — and painted hair.
Spring 2011
Still, even through the soft colors and fabrics, Wang played with themes of androgyny and toughness.
Spring 2011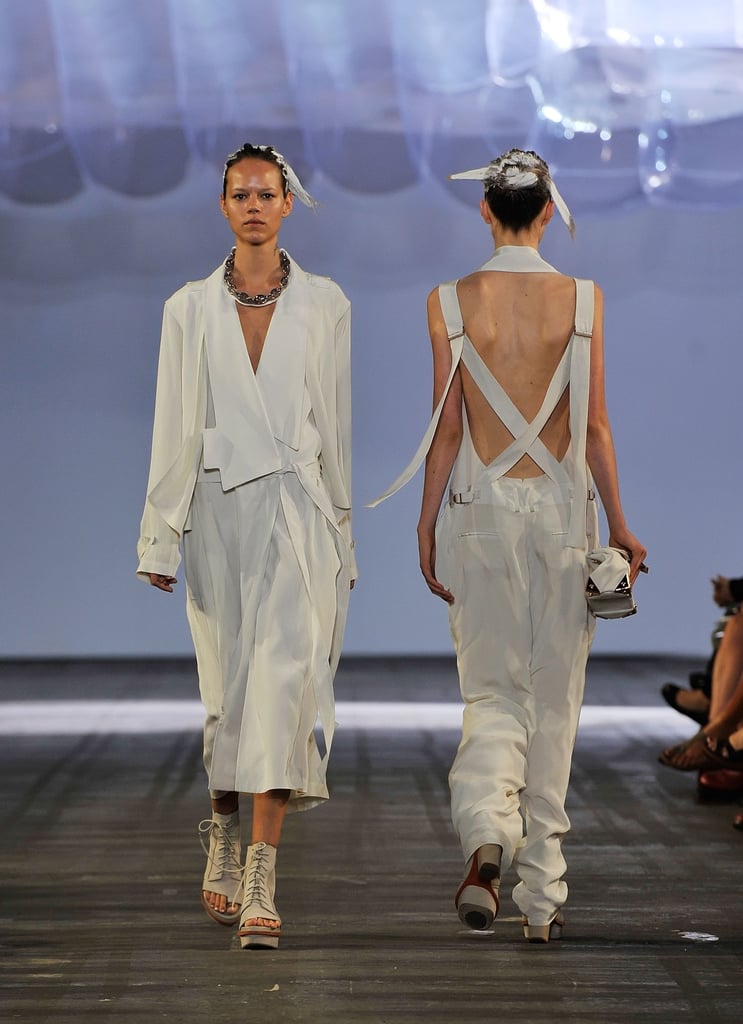 While the tailoring reflected Wang's downtown cool aesthetic, the clothes maintained a soft minimalism.
Spring 2011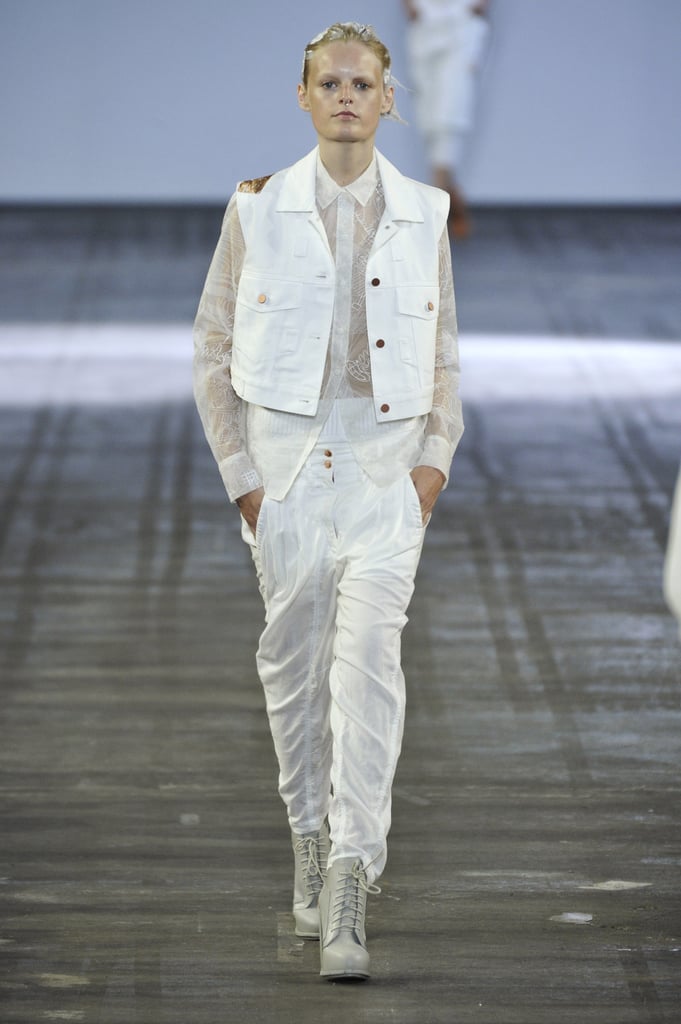 White replaced black as the color of choice.
Spring 2011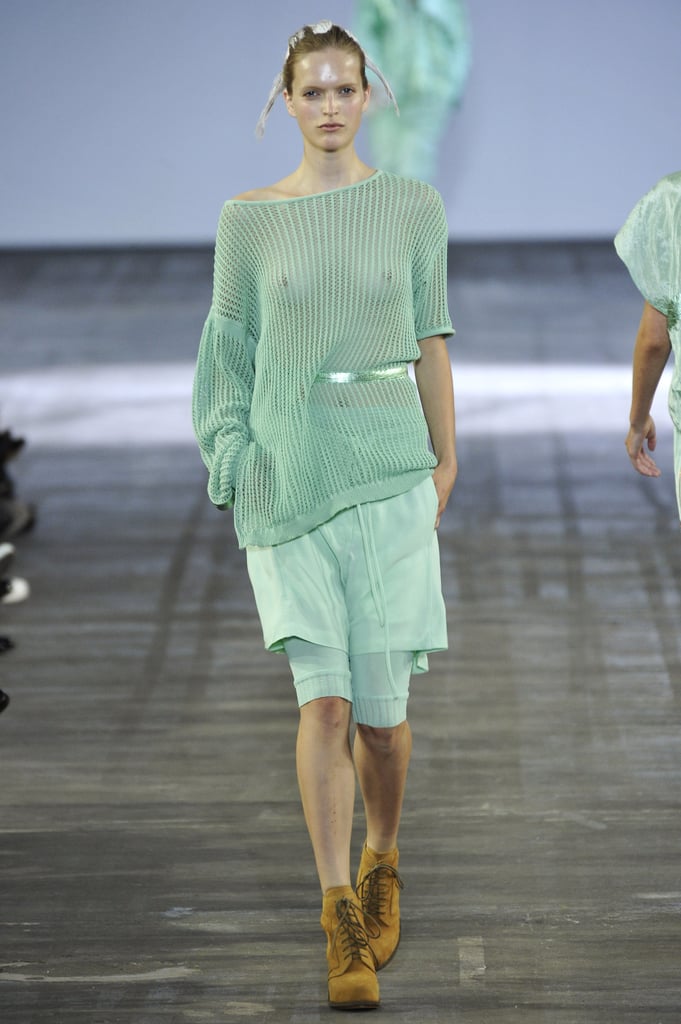 For Spring 2011, Alex Wang lightened up in a big way.
Fall 2010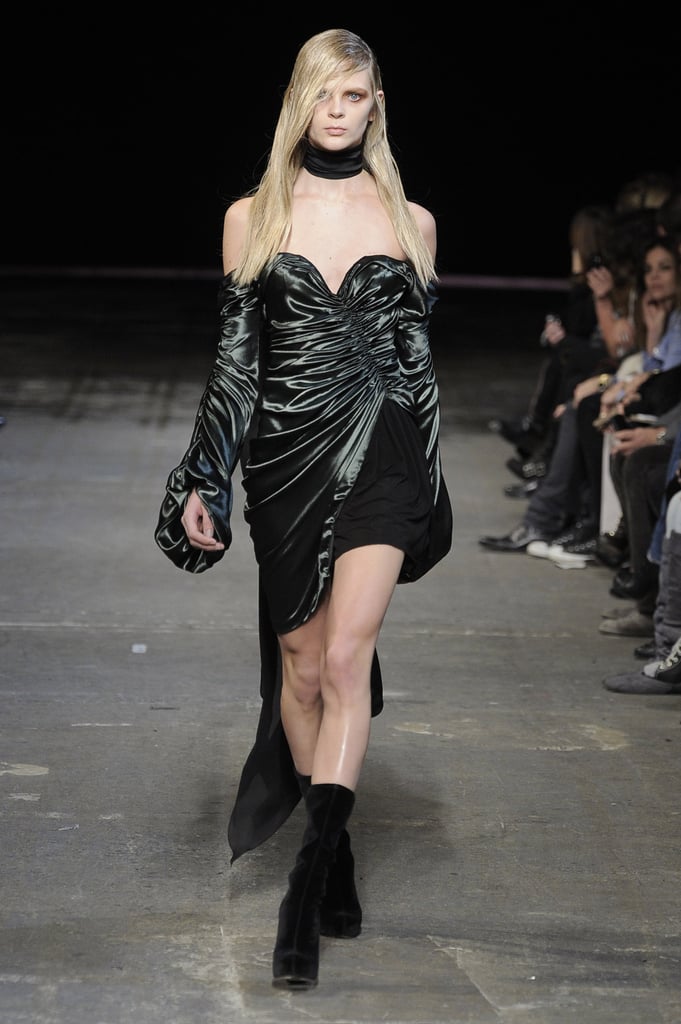 His body-conscious dresses showed more drape and a nod to the retro vibe.
Fall 2010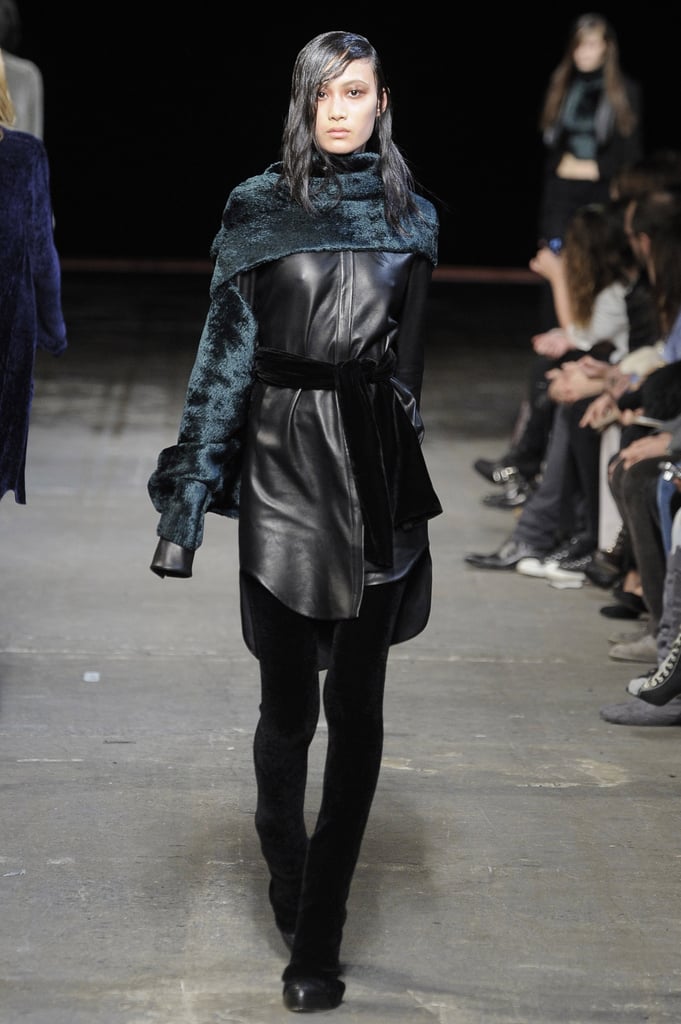 Navy and black together packed a dark and mysterious punch.
Fall 2010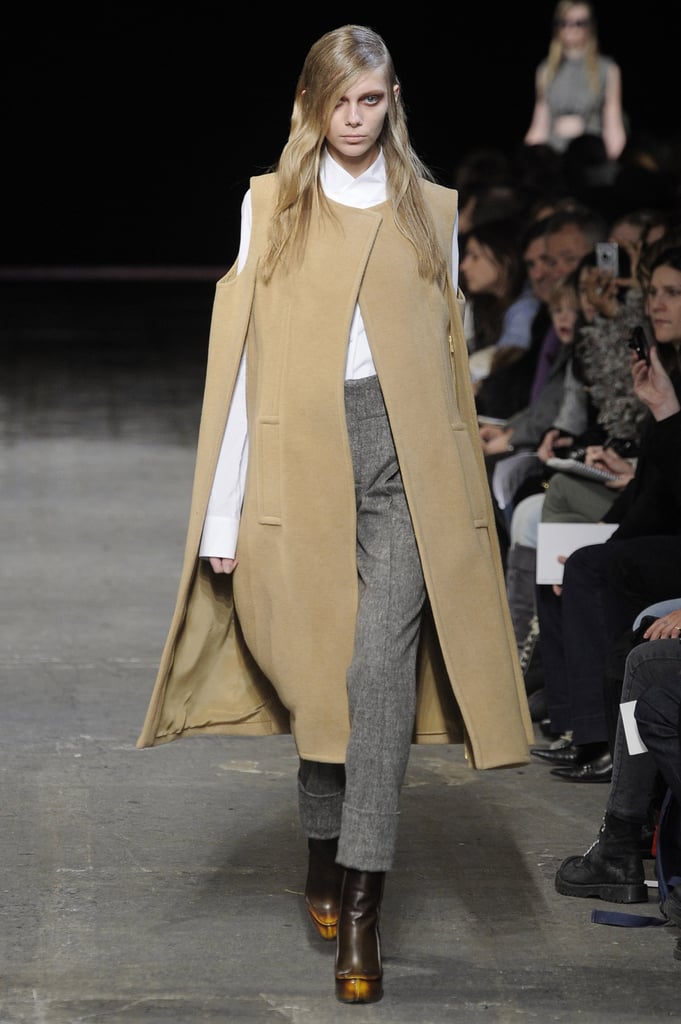 The Alex Wang version of menswear.
Fall 2010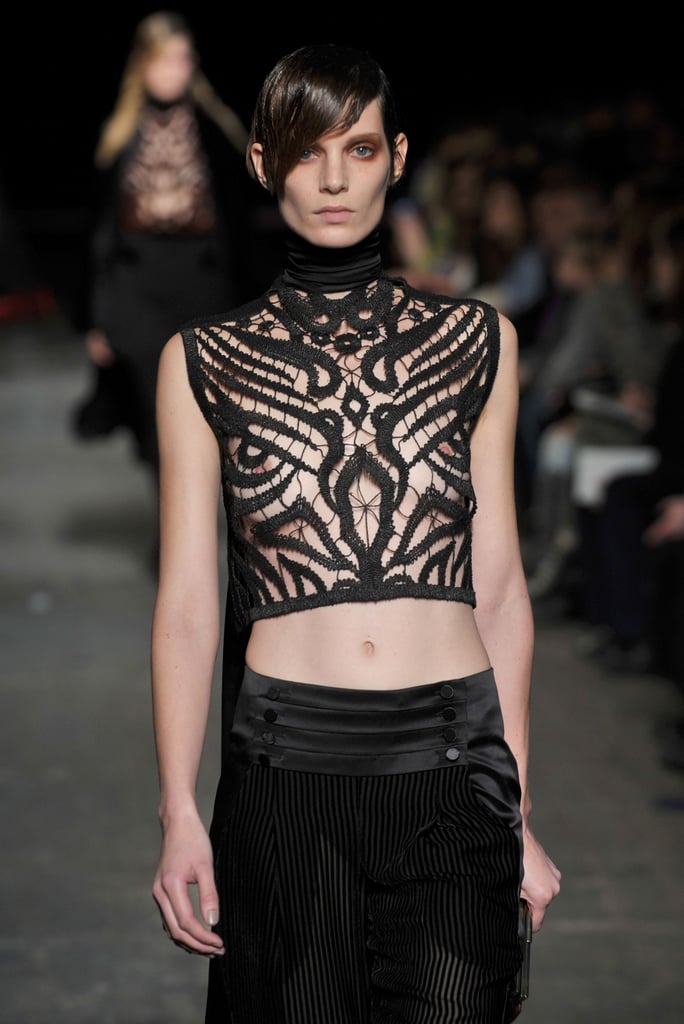 Fall 2010 had some gothic elements and a dark, romantic vibe.
Spring 2010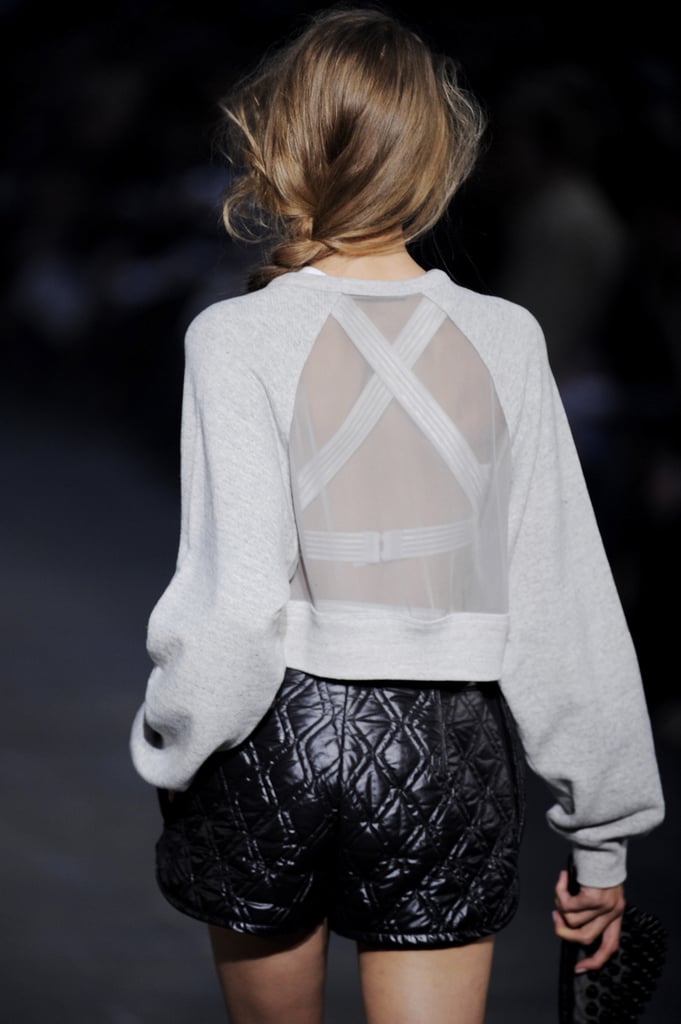 Even edgy outfits had a surprise dose of beauty, like this sheer back.
Spring 2010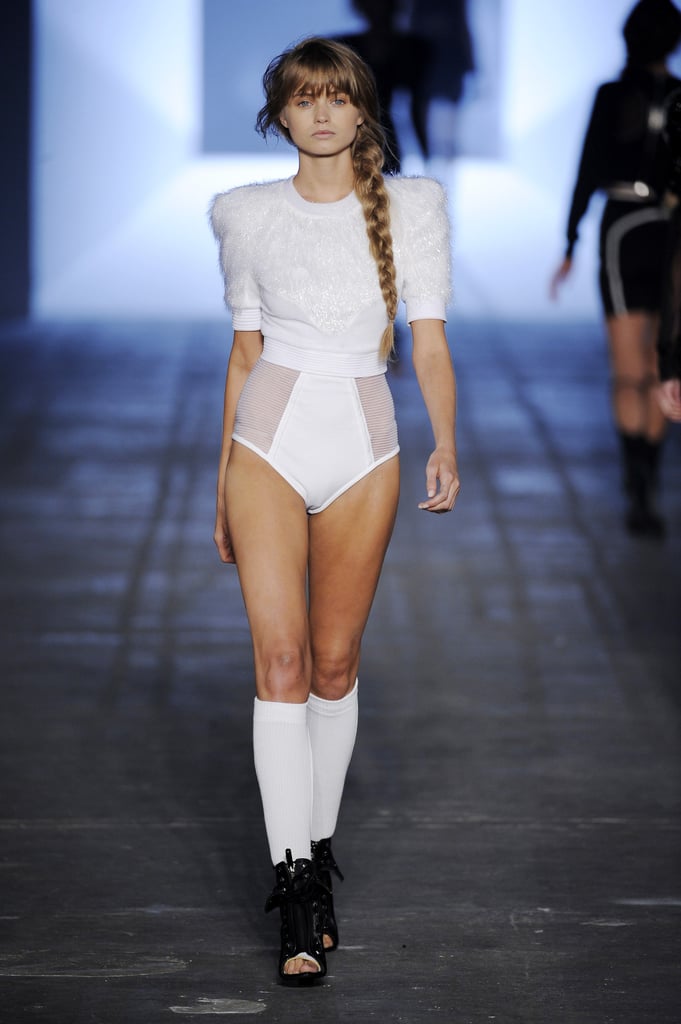 Wang showed knee-high socks and exaggerated shoulders for a look that was sexy and sporty.
Spring 2010
By now, accessories played a major role in the Alexander Wang brand.
Spring 2010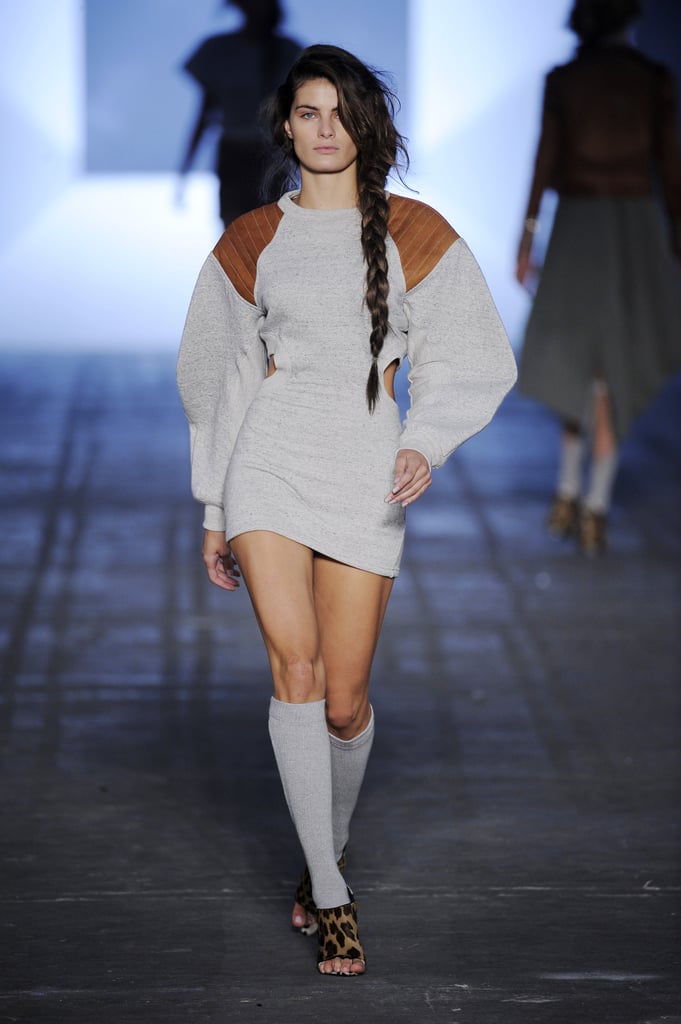 Spring 2010 had a sports-inspired theme.
Fall 2009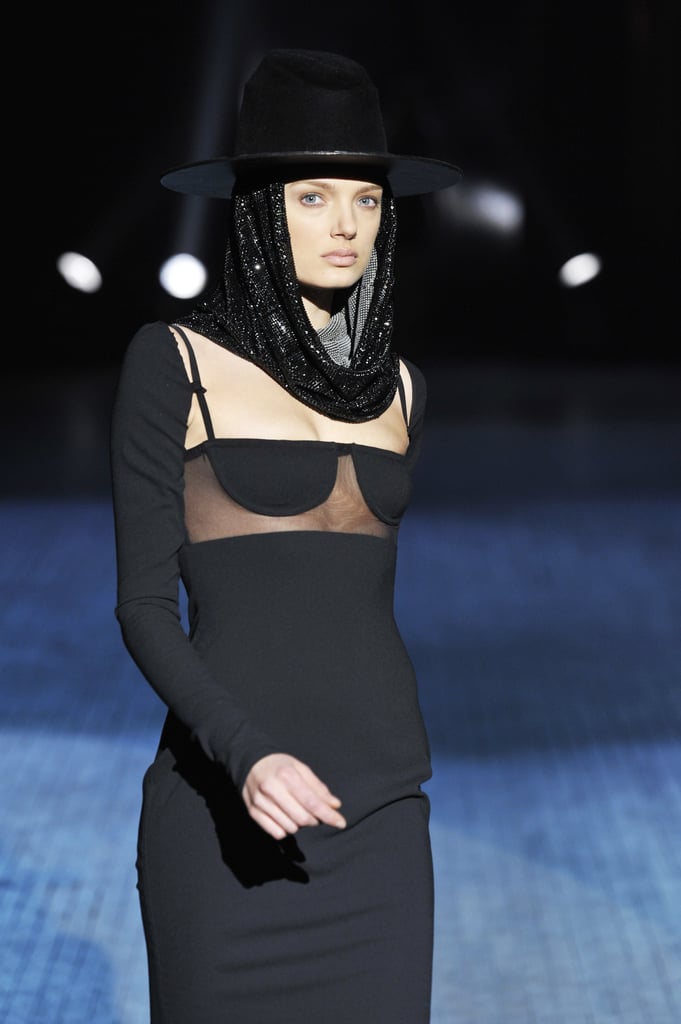 This dark ensemble mixed sexiness with a surprising dash of glamour and exoticism.
Fall 2009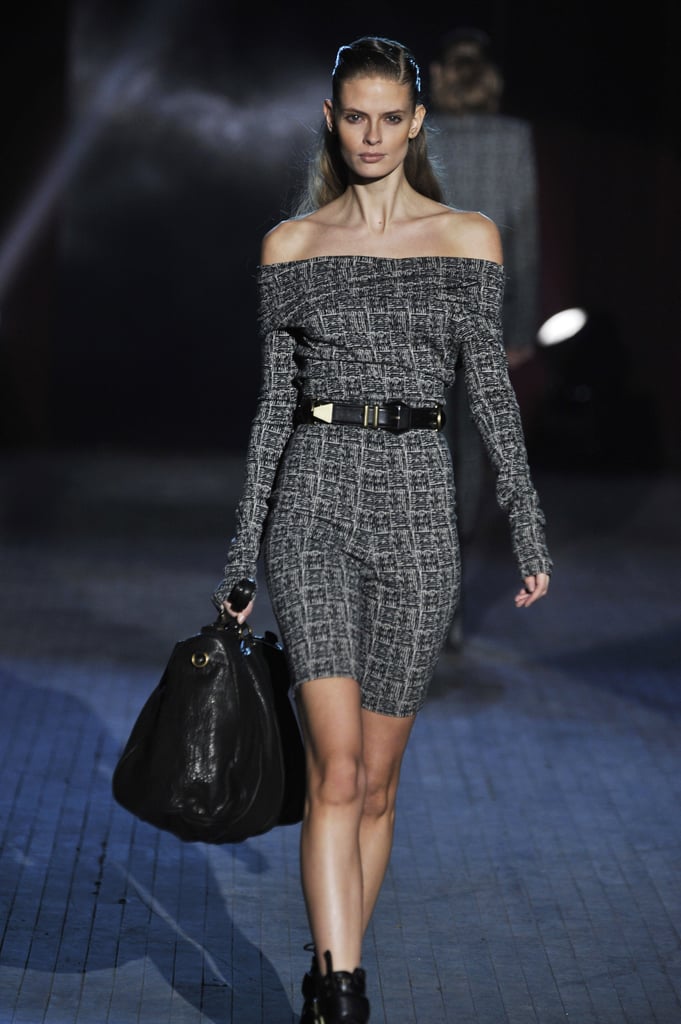 Wang forced everyone to ask the question: are biker shorts back?
Fall 2009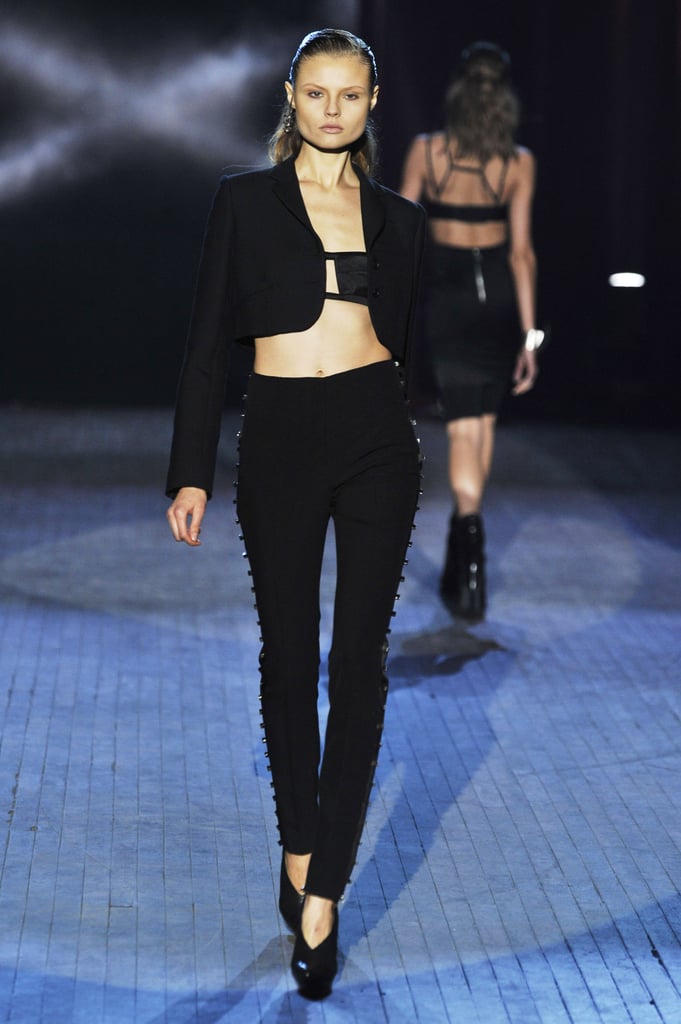 Ultrasexy tailoring marks this jacket and pant look.
Fall 2009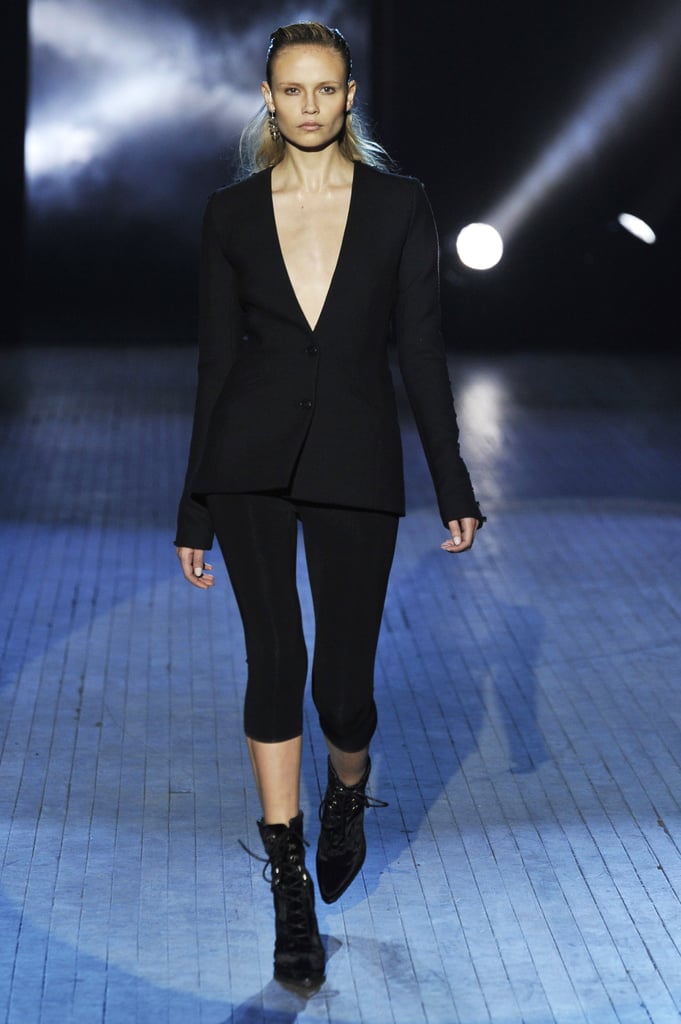 Fall 2009 marked the return of an '80s staple: spandex.
Spring 2009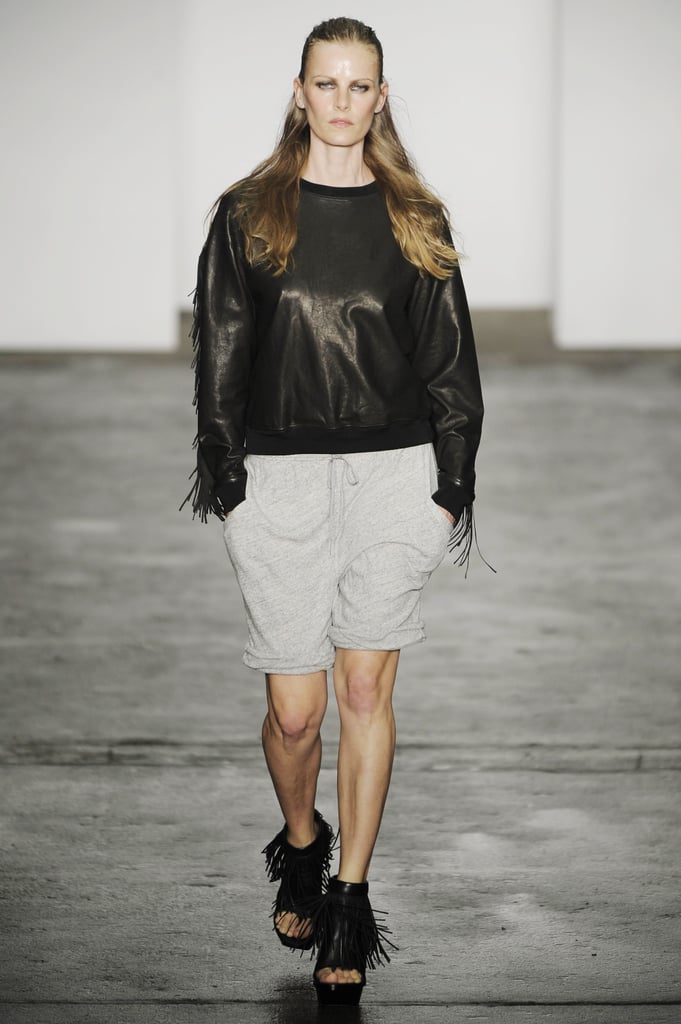 The leather sweatshirt and fringe shoes — how cool is that?
Spring 2009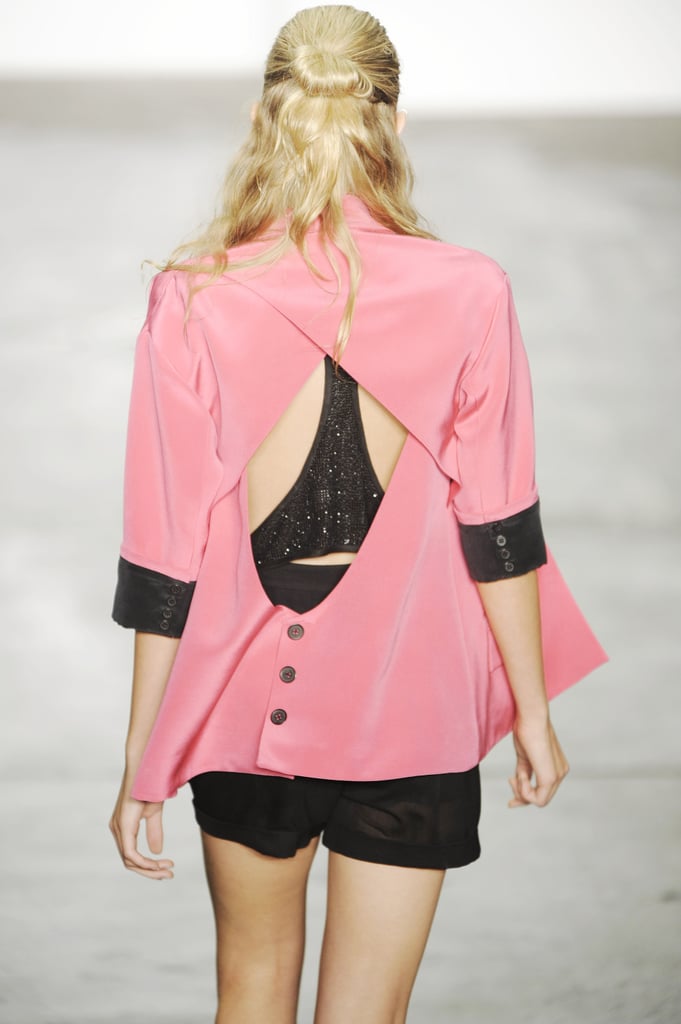 He also showed incredible detail and tailoring.
Spring 2009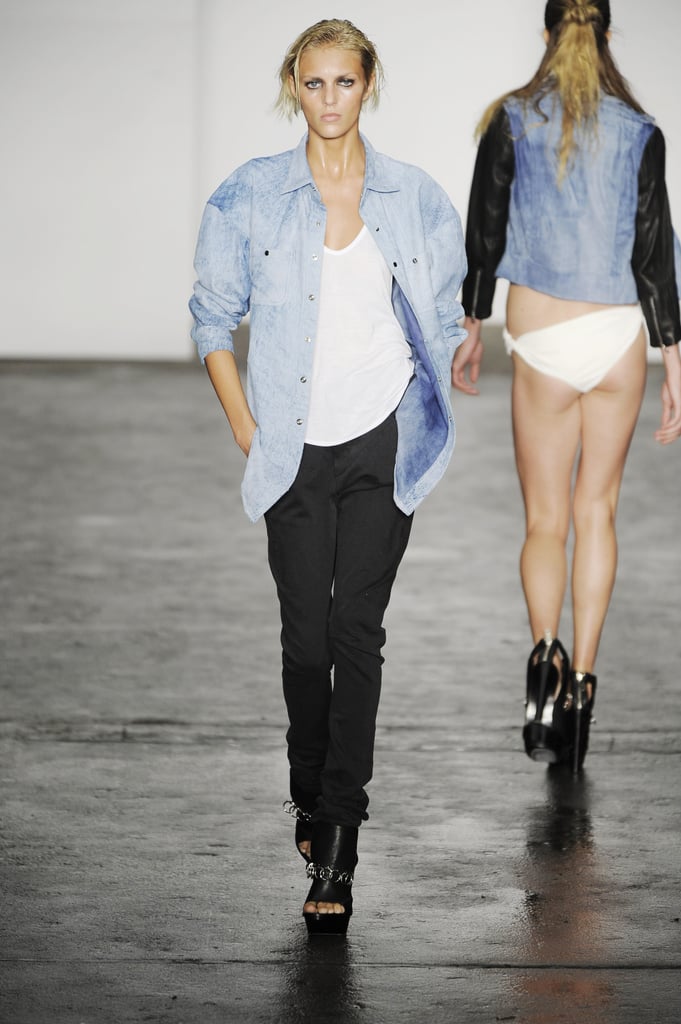 Wang plays with androgyny in this look.
Spring 2009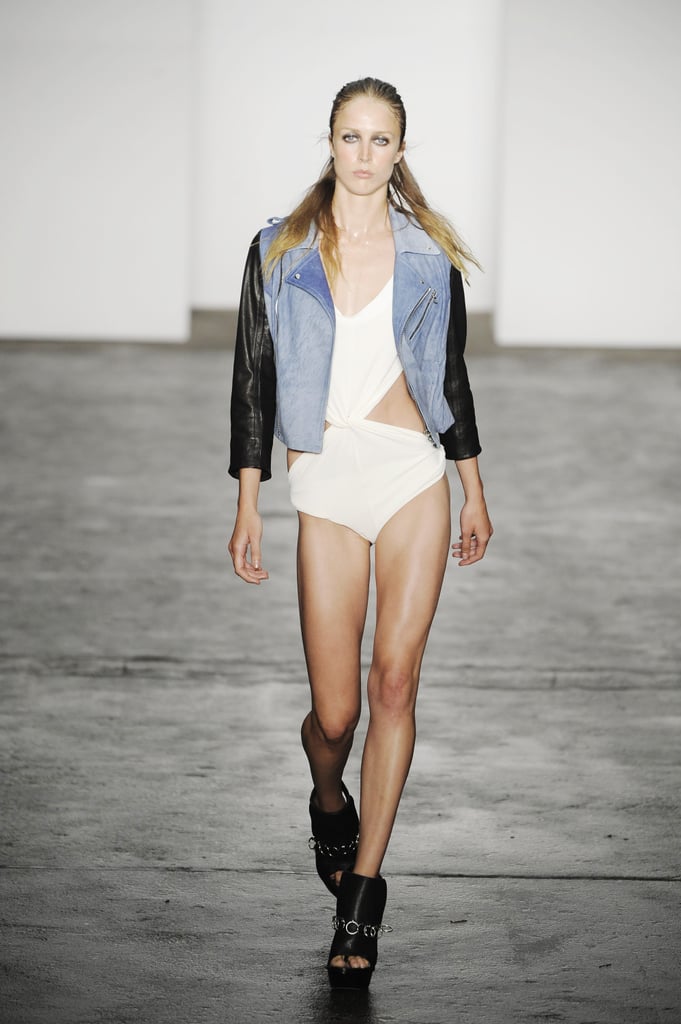 Spring 2009 saw a focus on denim.
Fall 2008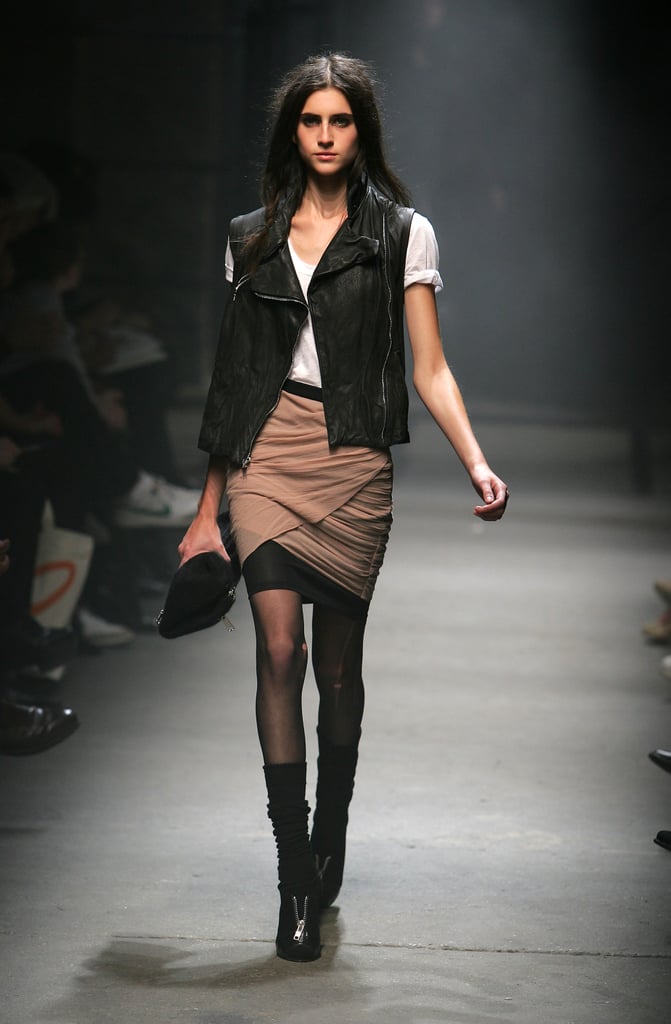 Downtown chic realized in a bandage skirt, t-shirt, and oversized vest.
Fall 2008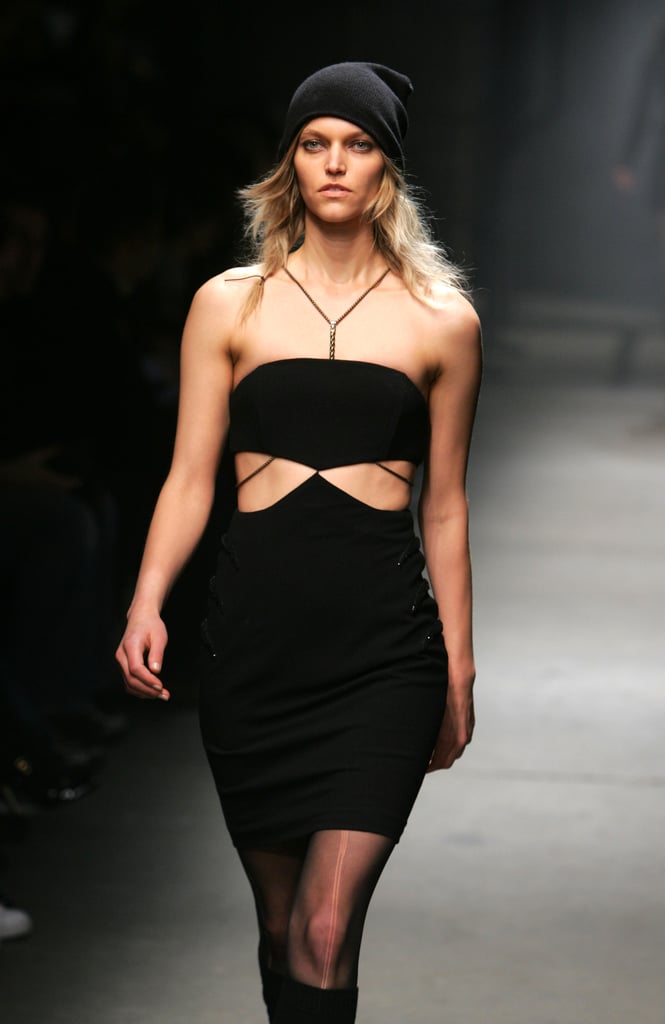 His sexy dresses showed body-conscious silhouettes and cutouts.
Fall 2008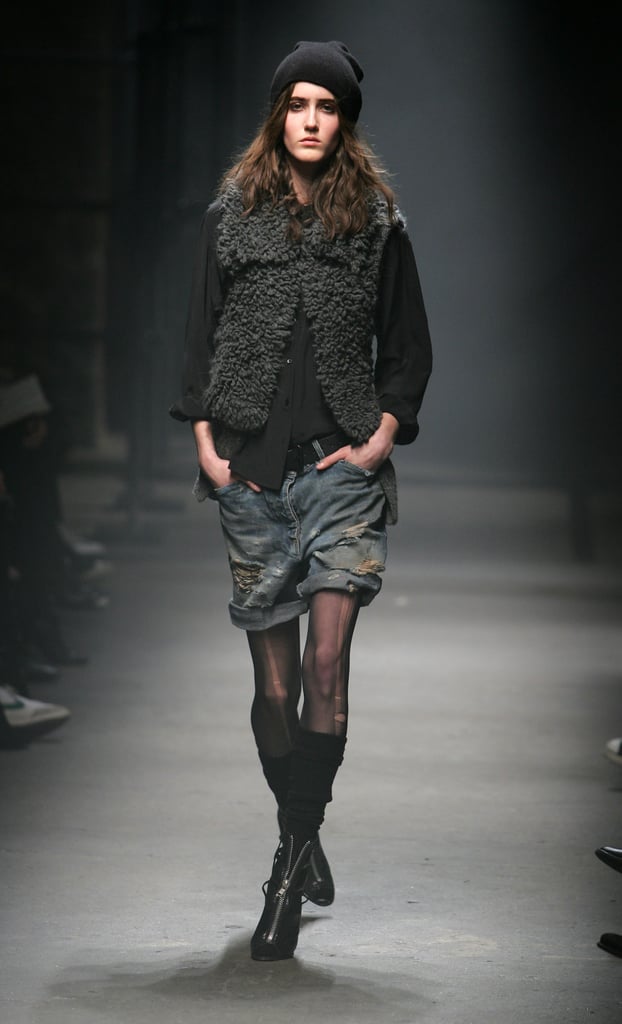 By Fall 2008, the Wang girl has a style: sophisticated pieces mixed with grunge pieces like these distressed shorts.
Spring 2008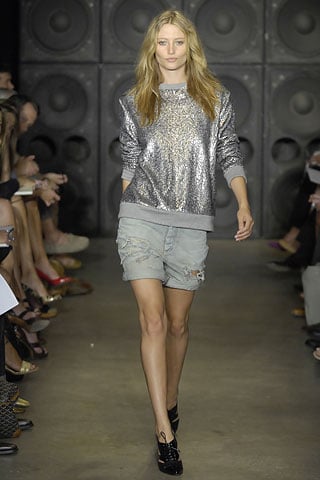 Wang made the sweatshirt worthy of an evening out.
Spring 2008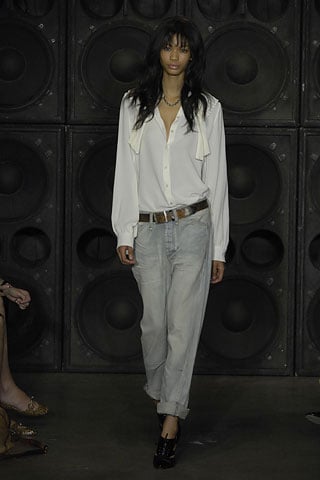 The boyfriend jean and a tailored shirt became the go-to outfit for Spring.
Spring 2008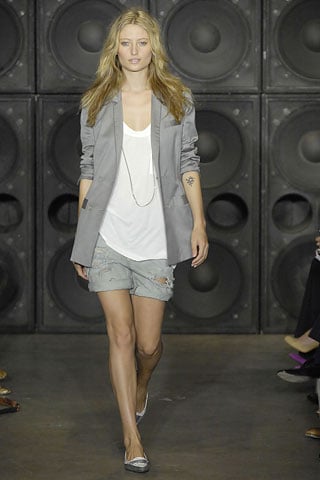 Spring 2008 mixed the best new elements of Wang: oversized blazers, grungy shorts, and oversized tees.
Fall 2007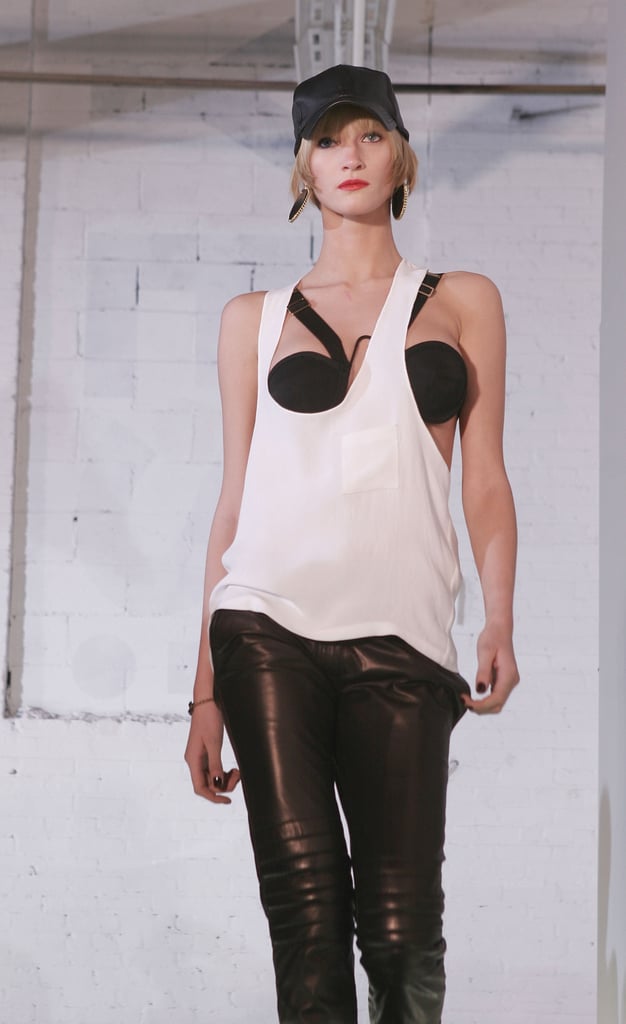 His ability to create polished clothes and super edgy pieces, like these leather pants, displays his youth and experimentalist nature.
Fall 2007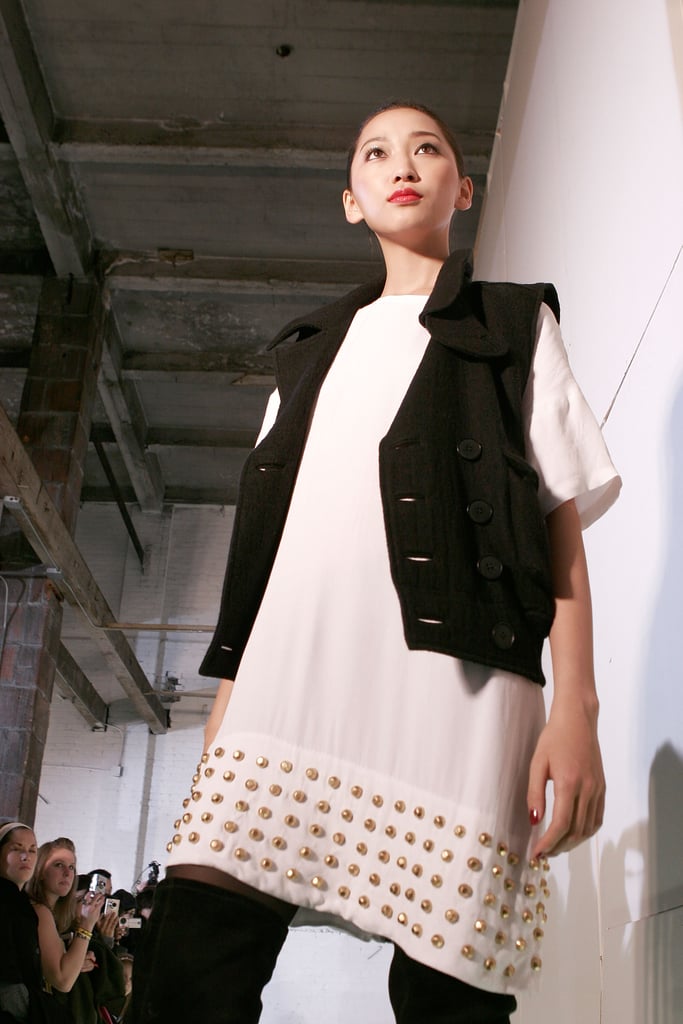 You get a first glimpse of his love for edginess with the studded dress and black vest.
Fall 2007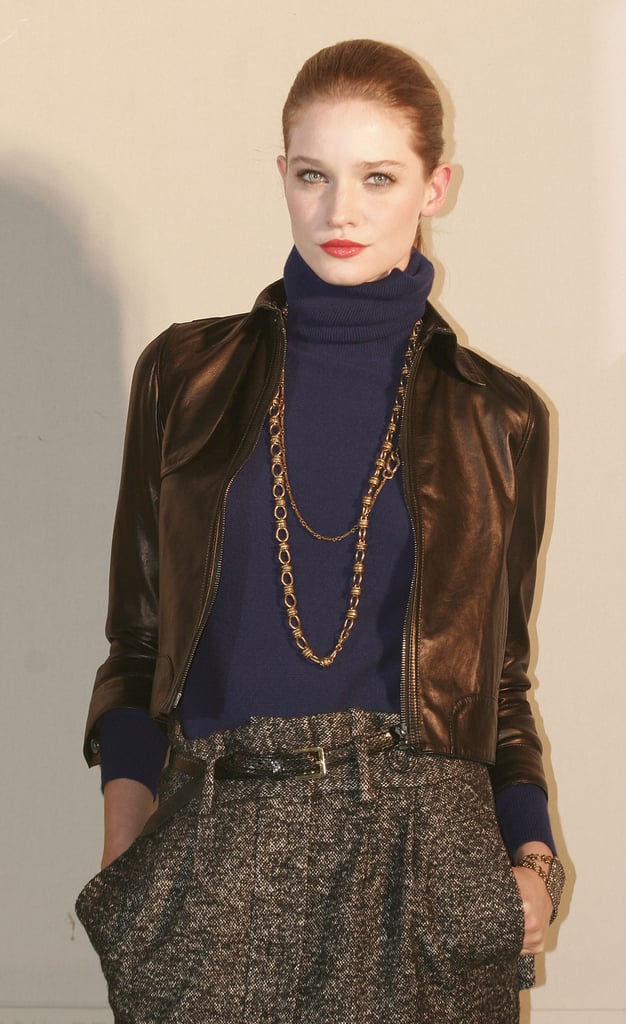 Wang debuts for Fall 2007 with well-tailored clothes that show major polish, like these pleated trousers and leather jacket.