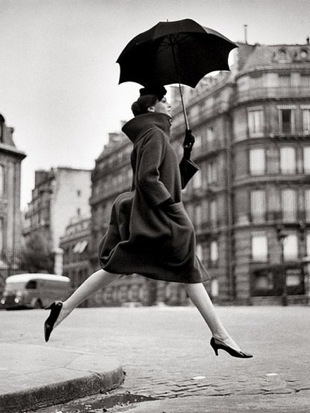 Any shopaholic who's been to France knows about the law which mandates that shops be closed on Sundays — unless they are located in tourist areas and sell food or books. President Nicolas Sarkozy
is not so happy
with this ban. "Is it normal that on a Sunday, when Madame Obama wants to go to the Paris shops with her daughters, I have to make phone calls to have them open?"
he recently complained
. Lawmakers are currently debating a proposed bill that asks to lift restrictions on Sunday trading. If it passes, the number of tourist areas could increase from the current 500 to 5,000, and all types of retailers can open their doors. Do you think allowing Sunday shopping in France would make a big difference?
Source: The Richard Avedon Foundation