Altuzarra Runway 2012 Fall
Altuzarra Fall 2012
ADVERTISEMENT ( more slides)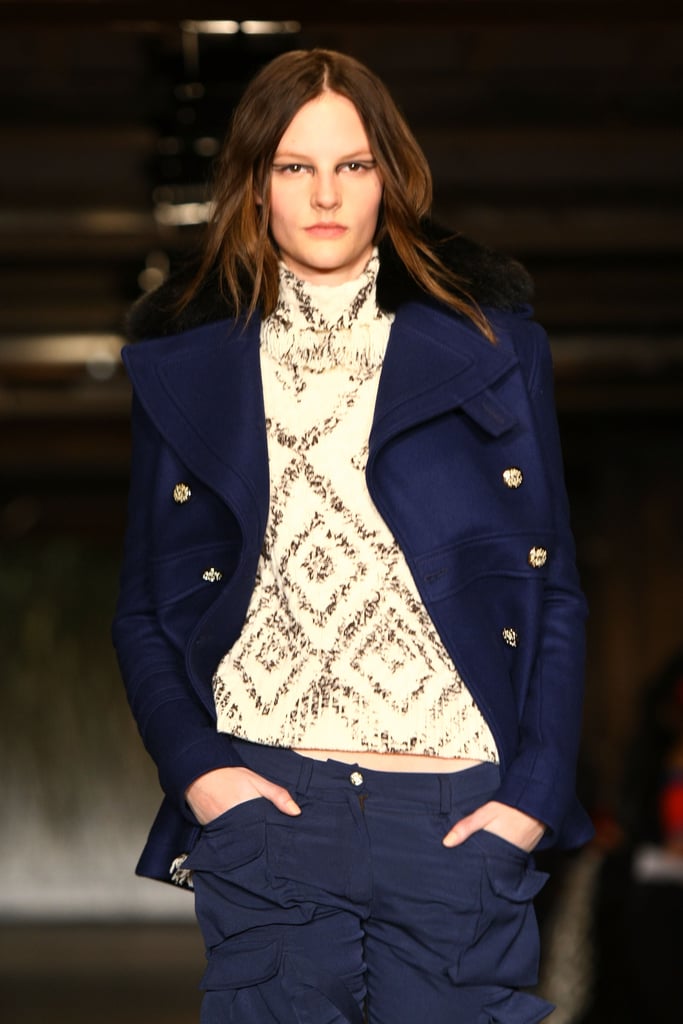 >> "I just wanted to do things
that women want to wear, to figure out how to make clothes that look rich but feel easy,"
Joseph Altuzarra said
before his Fall 2012 show. Sounds simple enough, but there was a lot of depth here: the designer culled influences from Morocco, India, and the '60s-era Italian comic-book hero Corto Maltese — and it all melded together beautifully. Silk, jodhpur-shaped cargo pants — some lavishly printed — were tucked into slick, thigh-high boots and topped with Mongolian-fur vests; wrapped dresses and blouses were embroidered with dangling rows of coins; and — for those who prefer not to jingle — there were thickly knit intarsias patterned in Berber motifs. The designer also injected a nice bit of structure into the mix, and so — for every tapestry print or bit of fringe — there was also a well-tailored naval coat, a strict-collared shirt, or a sharp black sheath. "It was really about mixing it,"
he explained
.