ADVERTISEMENT ( more slides)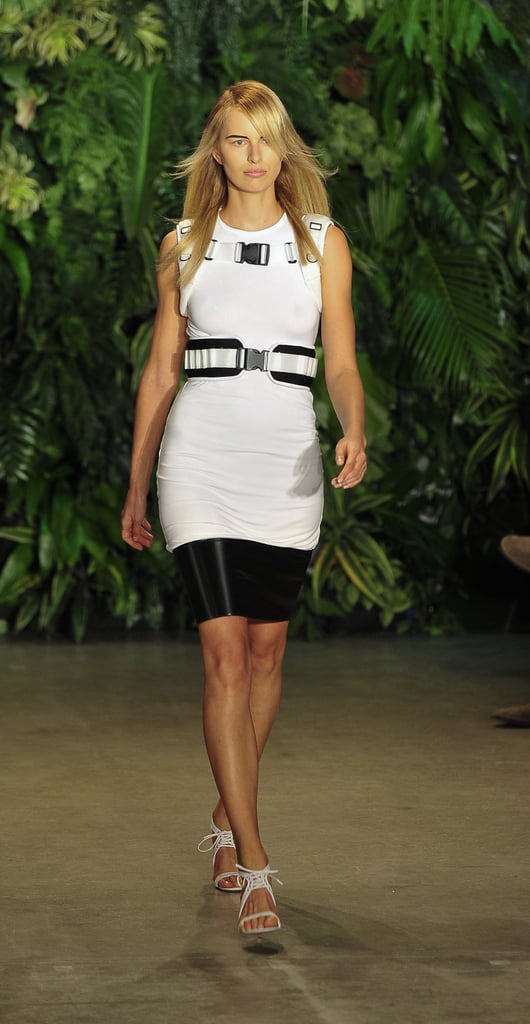 >> With a lush wall of greenery as backdrop, Joseph Altuzarra sent out paneled, body-con dresses with flouncy skirts, skinny track pants with tropical Hawaiian print-piping, and chunky, bright knits. Spring 2012 marks the first time he's really broken out of a monochrome palette and experimented with bright colors; the effect he was going for, he said, was "mixing super-techno with super-kitsch."
After the success of his Fall parkas, Altuzarra brought outerwear back in the form of puffy hooded jackets; he also adorned sleeveless dresses with padded armholes or parachute straps across the back.