Don't you sometimes feel like as the shopper you should choose what's going to be on the rack at your favorite store? Well, American Eagle Outfitters feels you and is doing just that! As part of their "Project Live Your Life: San Francisco" [1] web series, two aspiring young artists, Adria Vaidila and Teren Mabry, were tasked by the graphics department at American Eagle Outfitters to reinvent the white tee. Yeah, just remaking the American icon of James Dean, Bruce Springsteen, and the staple of every single woman's wardrobe. No big deal.
See how the two young artists arrived at their final designs in the exclusive clip below, and then preview all of the t-shirts they created before they go live to be voted on ae.com [2] this Monday, Feb. 17 (you can see the full webisode then, too!) Two designs, one for men and one for women, will be chosen and will be available online as a limited edition in late March. So click through, and tell us in the comments which one you're going to be picking as your favorite!
Option One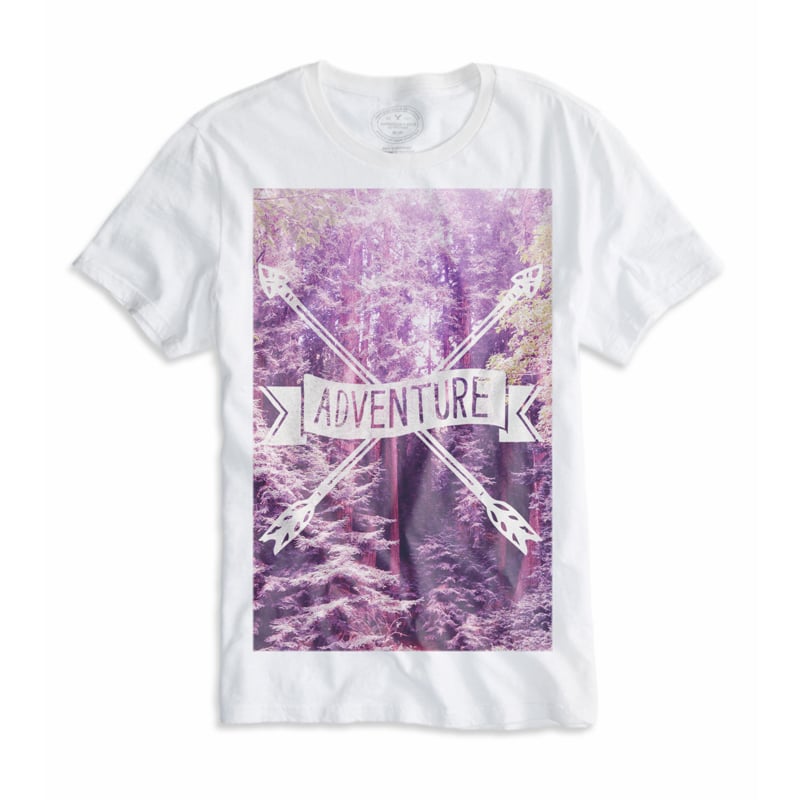 Do you choose adventure?
Option Two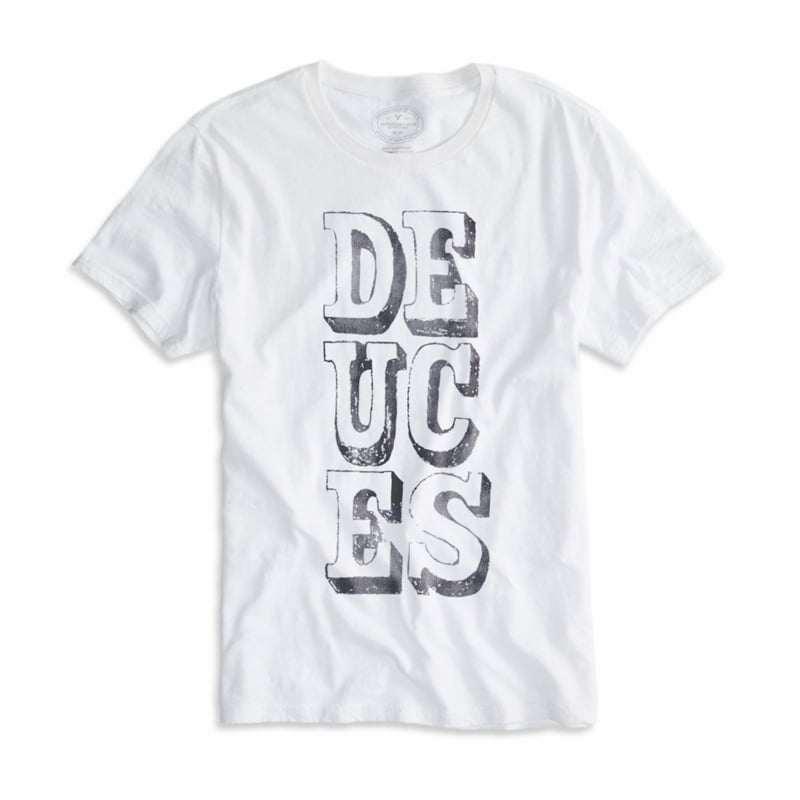 Feeling lucky?
Option Three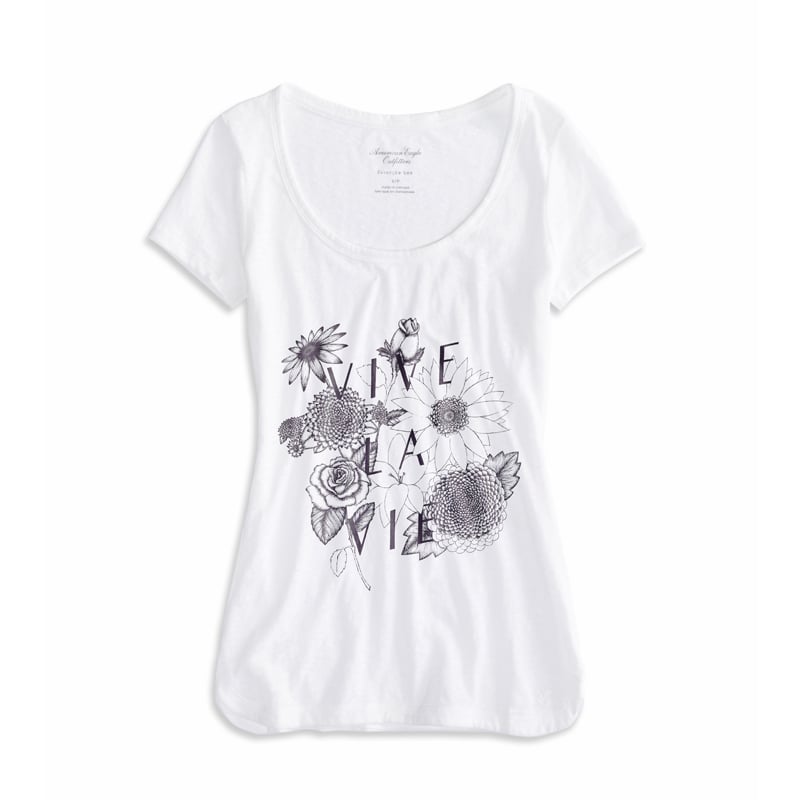 So, you wanna live your life?
Option Four
It's the eye of the tiger.
Option Five
Peace till the very end.
Option Six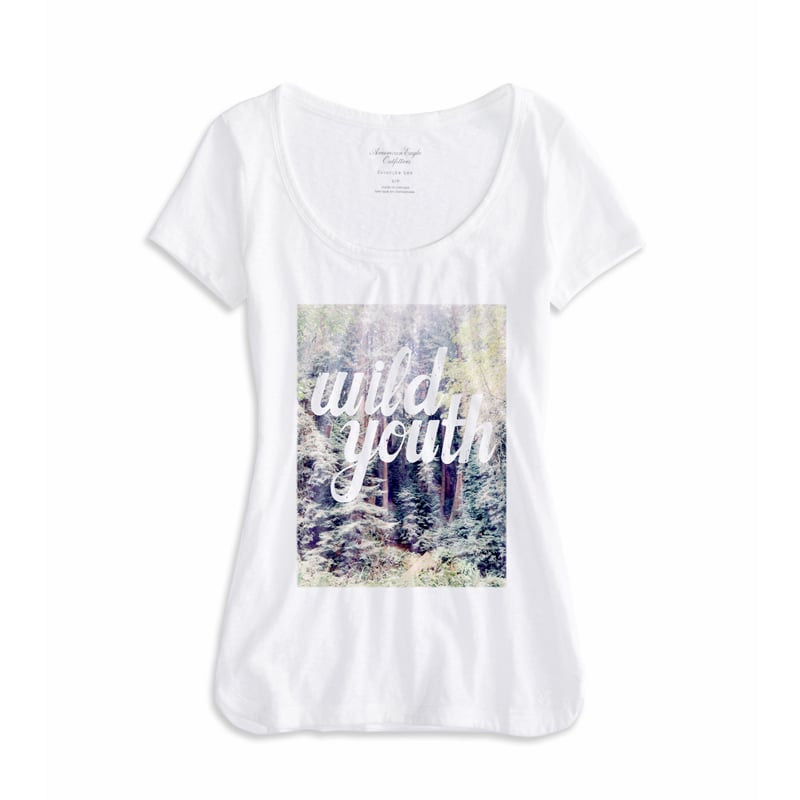 We remember those days.