When we think of Angelina Jolie [1]'s style, it's hard not to think of her extravagantly sexy gowns at the Oscars and the Cannes International Film Festival — or her simply classic wardrobe for days out with her children. But a closer look at her red carpet appearances reveals that the Saint Laurent by Hedi Slimane tuxedo that she wore to the 2014 BAFTA Awards [2] was no fluke. Jolie has a history of black and white pantsuits, and we have to say that she wears the look fabulously (but with that face, it's kind of hard not to). Click through to see all her best suited-up moments, and see other stars rocking the look [3], as well.
Perfect Pockets
Jolie put a slightly more casual spin on her signature look with this Saint Laurent suit at the 2014 Paris premiere of World War Z.
Black Satin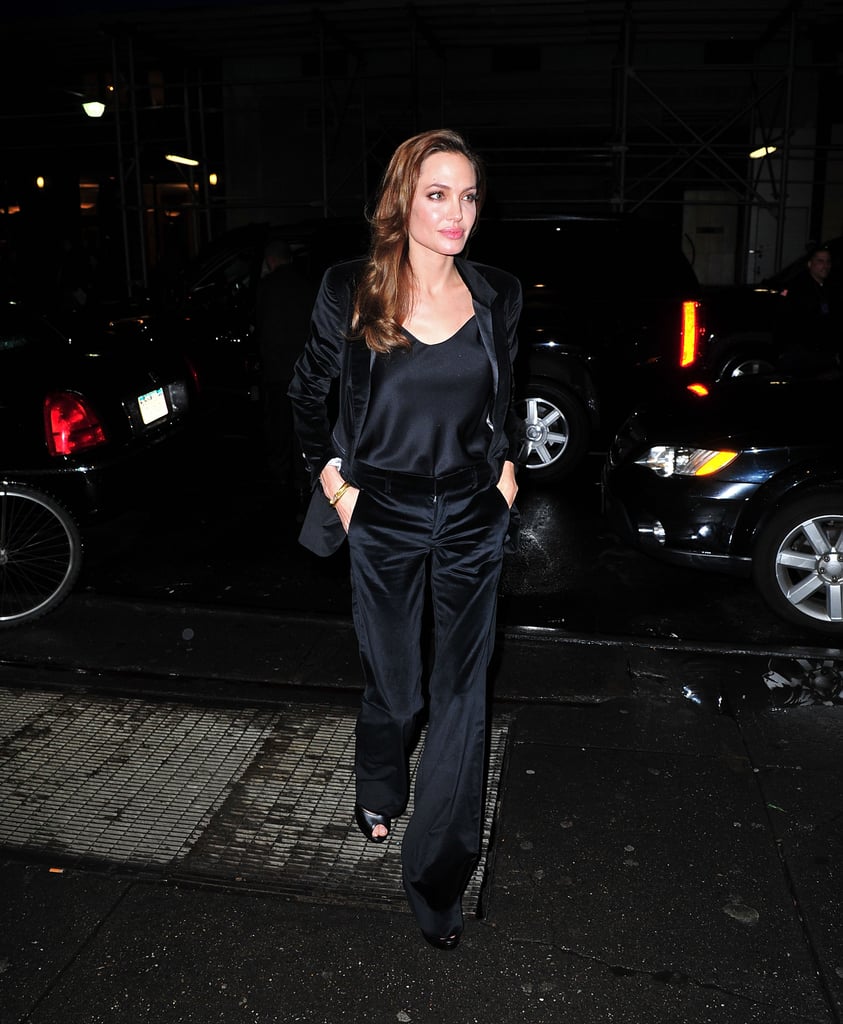 Jolie was out and about in all-black satin in NYC in 2011.
Sharp Shoulders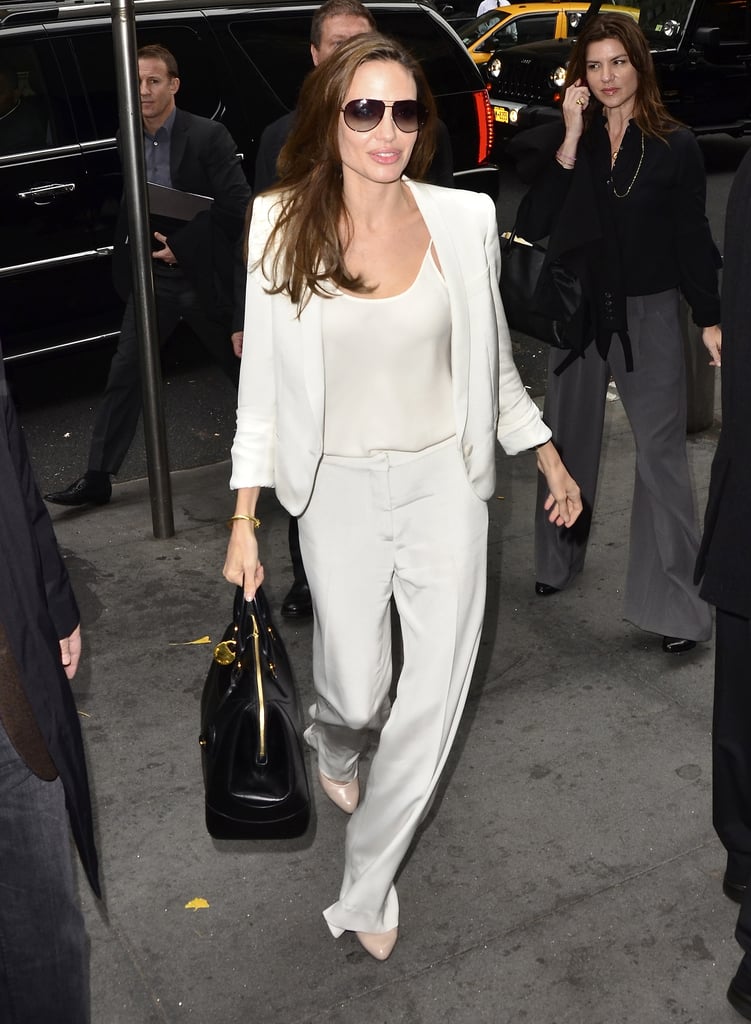 Another day out in NYC, another monochrome pantsuit for Jolie.
White Out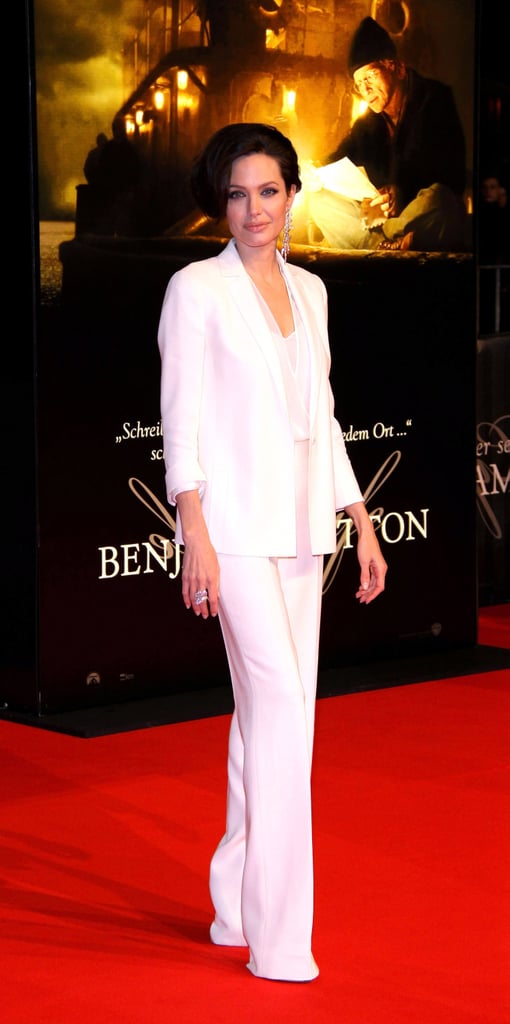 For the Berlin premiere of The Curious Case of Benjamin Button, Jolie chose all white with an easy jacket.
Great Expectations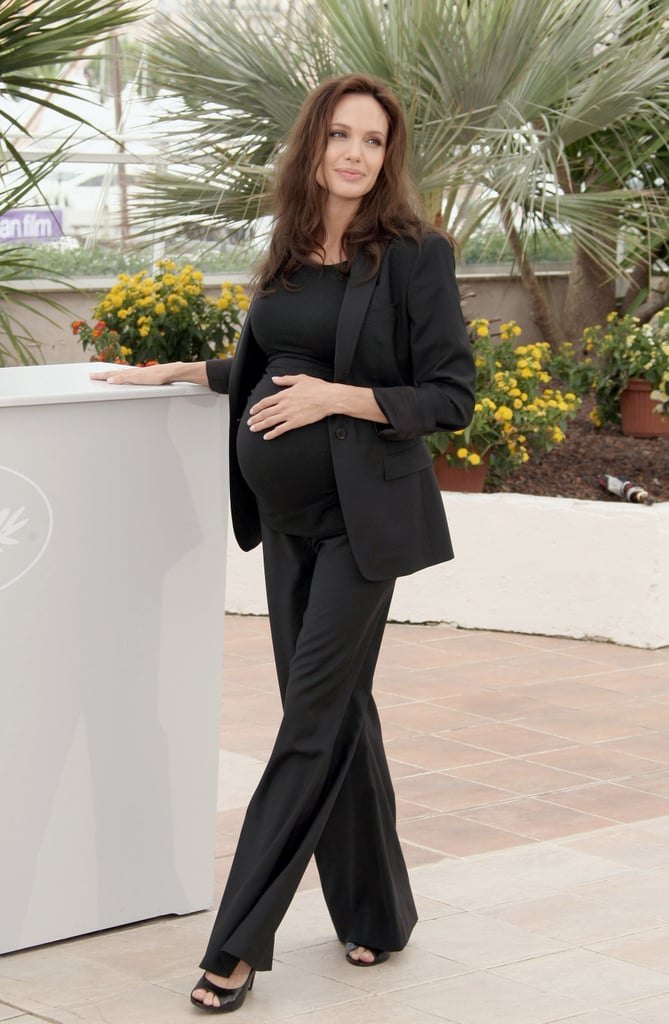 Even maternity wear couldn't slow down Jolie's love for a pantsuit. Here, she proudly showed off her tummy at the 2008 Cannes Film Festival.
Slim Lines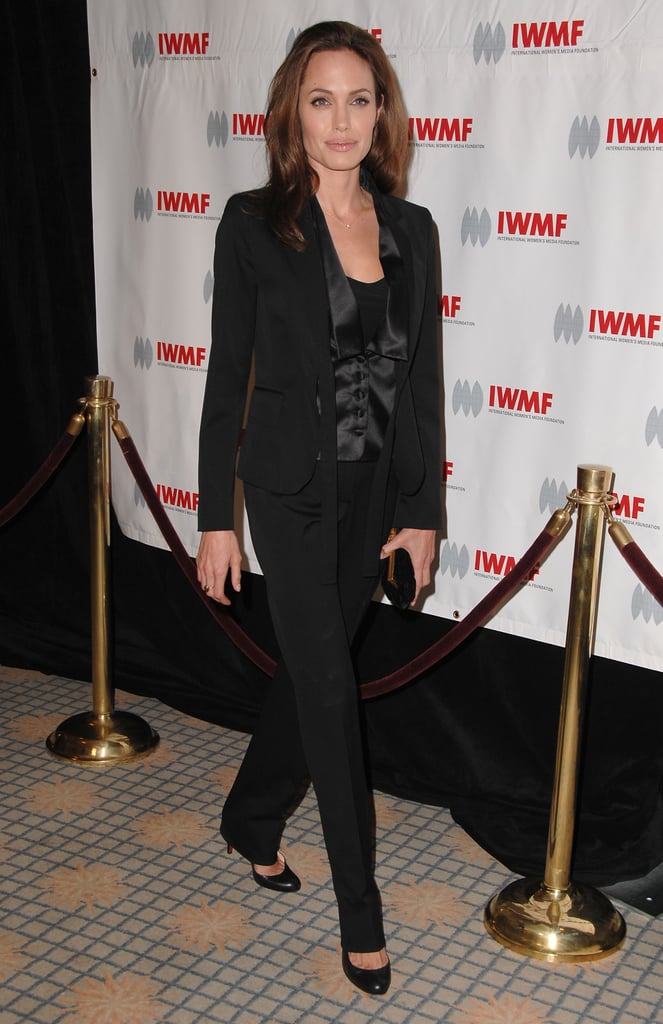 Jolie stuck to a stovepipe pant at the IWMF Courage in Journalism Awards.
Touch of Flare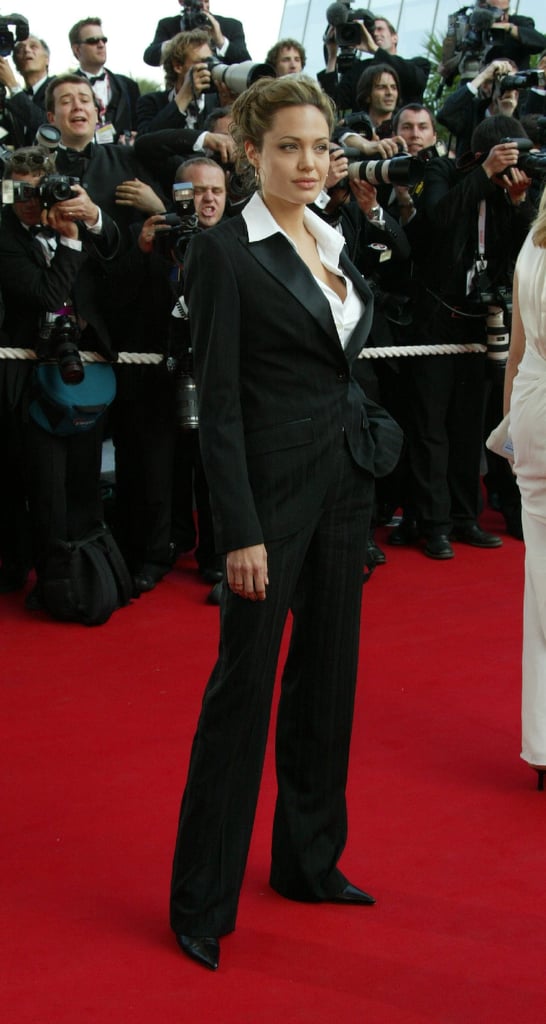 Look familiar? A fresh-faced Jolie hit the 2004 Cannes Film Festival in a spread collar shirt and slim black tuxedo.
Sharp Dressing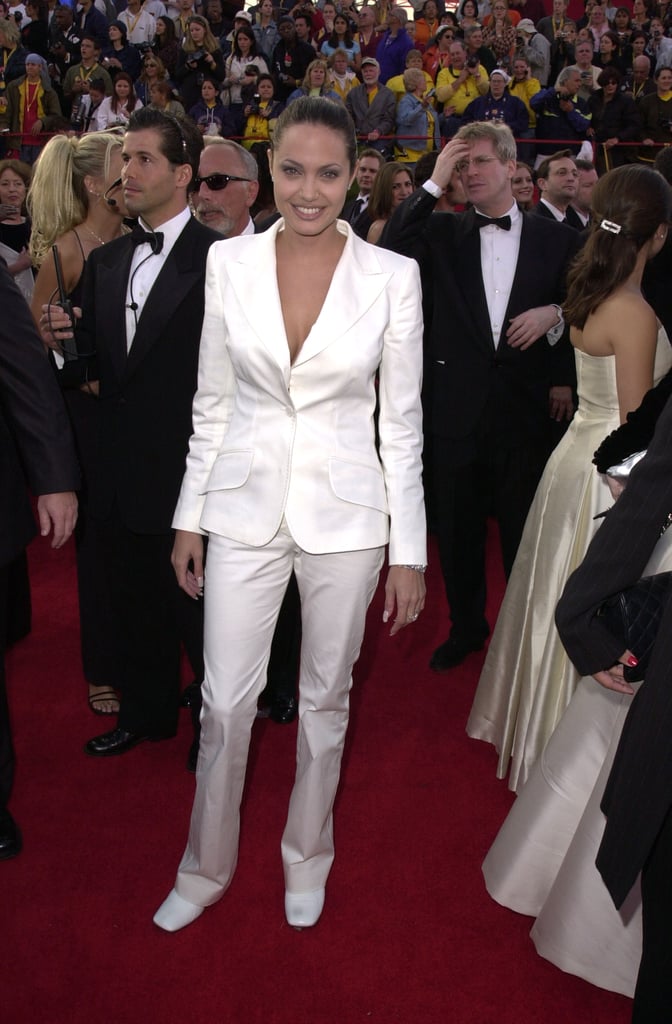 Jolie famously wore an all-white tuxedo to the 73rd annual Academy Awards — check out those matching boots!
Tie a Ribbon
For the 2014 BAFTA Awards, Jolie went for ultimate cool in a Saint Laurent by Hedi Slimane tuxedo with an open bow tie.