If you ever come face to face with Angelina Jolie [1], you may want to take three steps to the right. That's because the Maleficent star could be concealing a menacing secret.
First look to her ears, then her arms, and even her feet — this dangerous dresser has a dark infatuation for accessories of the twisted kind. One look at these spiked and bloody extras, and you may not want to stand too close to Angelina.
Spiked Cuffs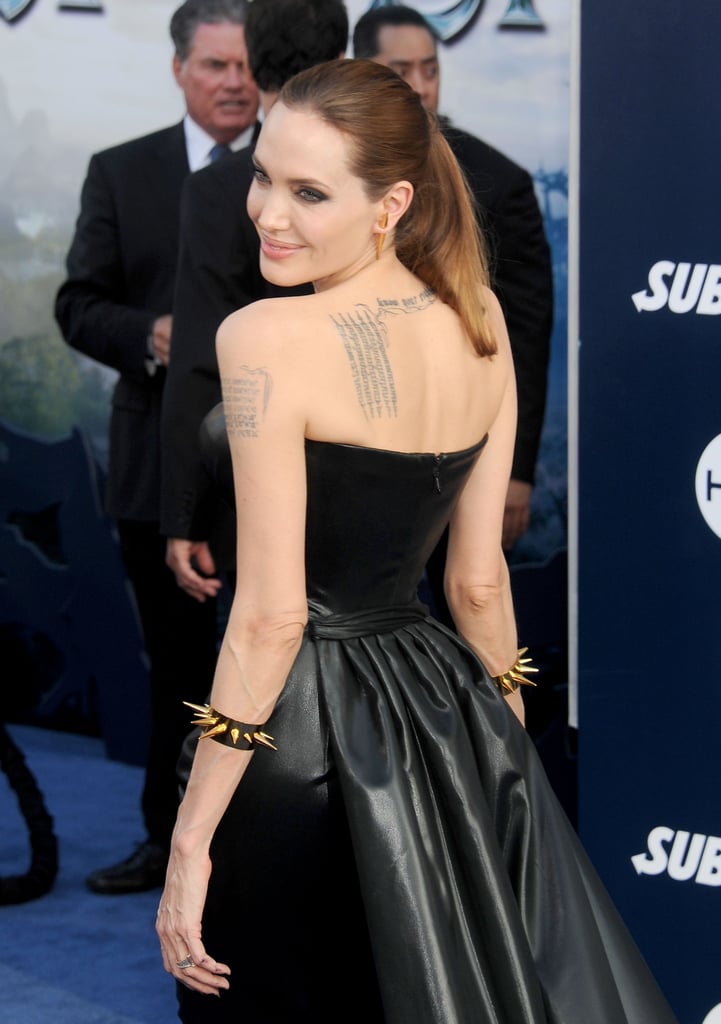 Though her leather Atelier Versace gown went unscathed, Angelina's sharp bracelets had a prickly effect on us at the LA Maleficent premiere.
Dagger Earrings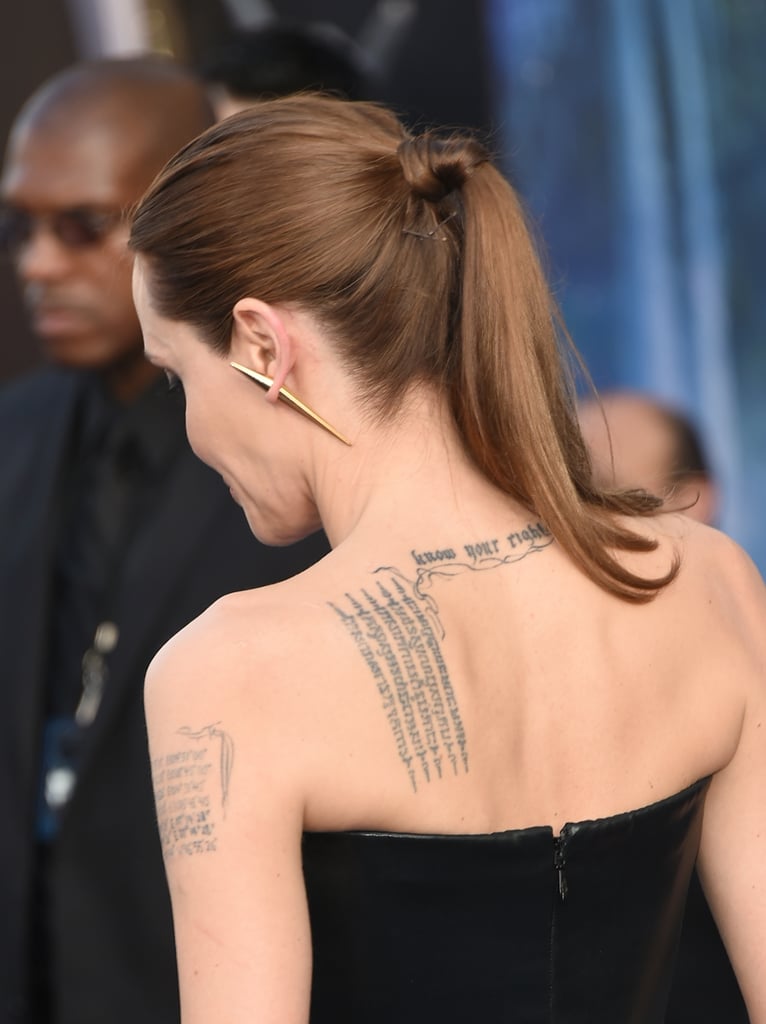 Ouch! Angelina literally pierced her ears with gold thorns.
Dangerous Heels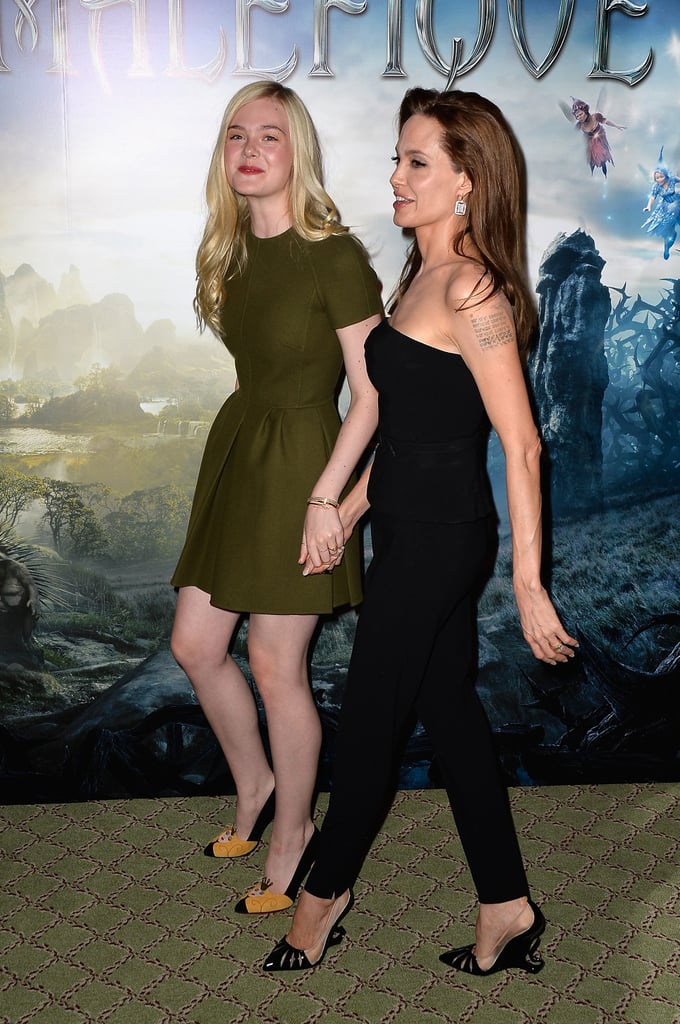 When she exited her Paris Maleficent photocall, Angelina revealed her Christian Louboutins had a twisted secret: thorny, spiked wedges.
Deadly Wedges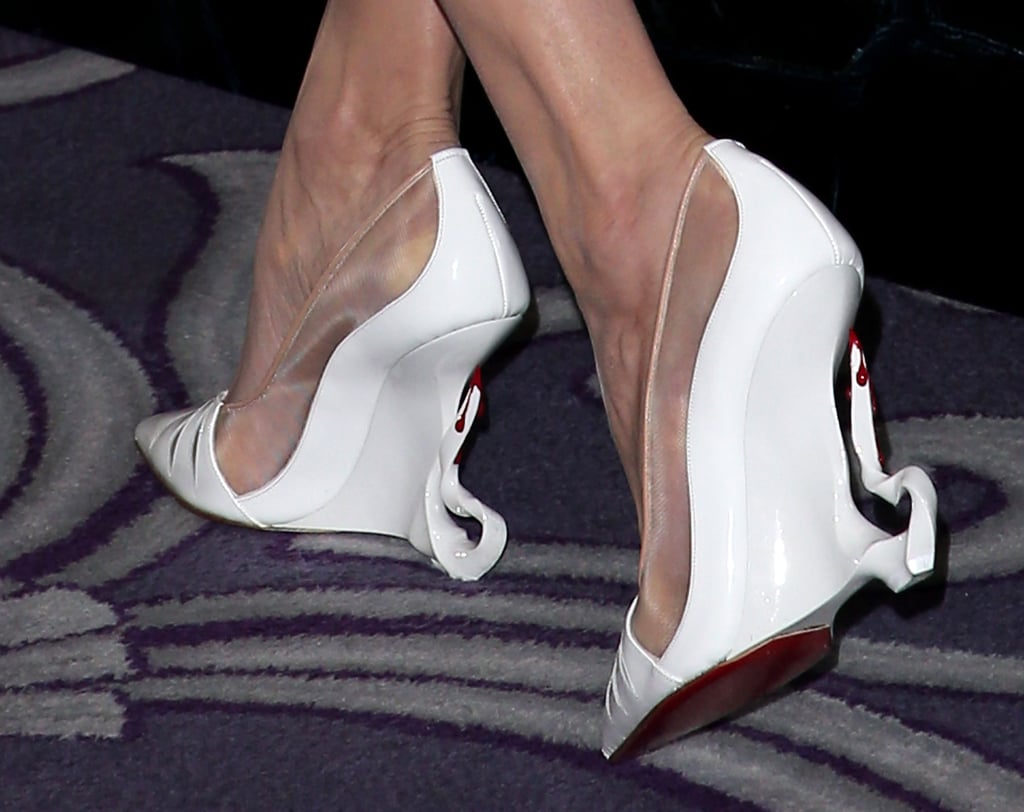 In a repeat performance, Angelina went to the light side at her London Maleficent photocall — only this time, her Louboutins came dripping in blood.
Coiled Hoops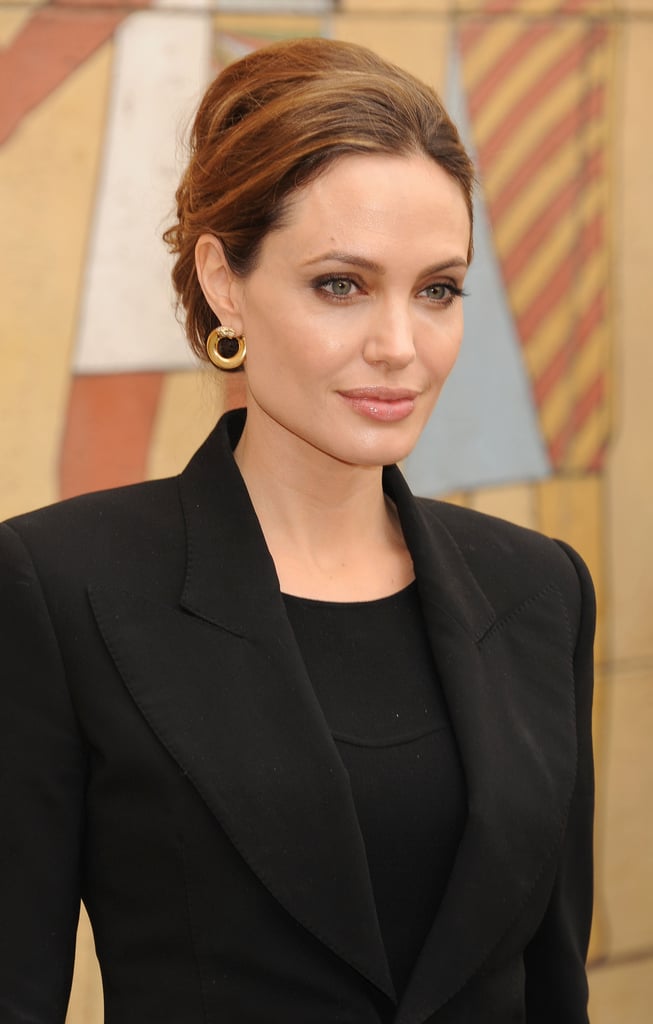 Slithering friends snaked their way around Angelina's ears when she attended an event at the Egyptian Theatre.
A Bloody Locket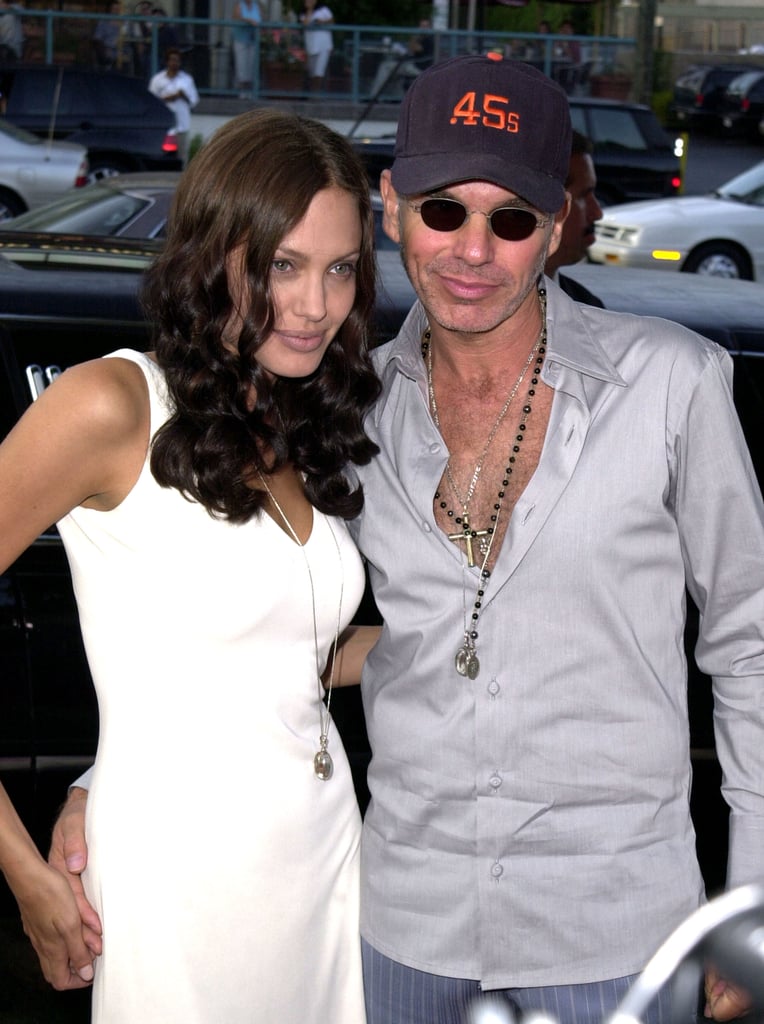 And who could forget that vial of blood? It may not have been her sharpest accessory, but safe to say you wouldn't want to get anywhere near this necklace at the Original Sin premiere!