Anna Sui Fall 2014 Runway Show | NY Fashion Week
Think Boho Luxe Is an Oxymoron? Let Anna Sui Set You Straight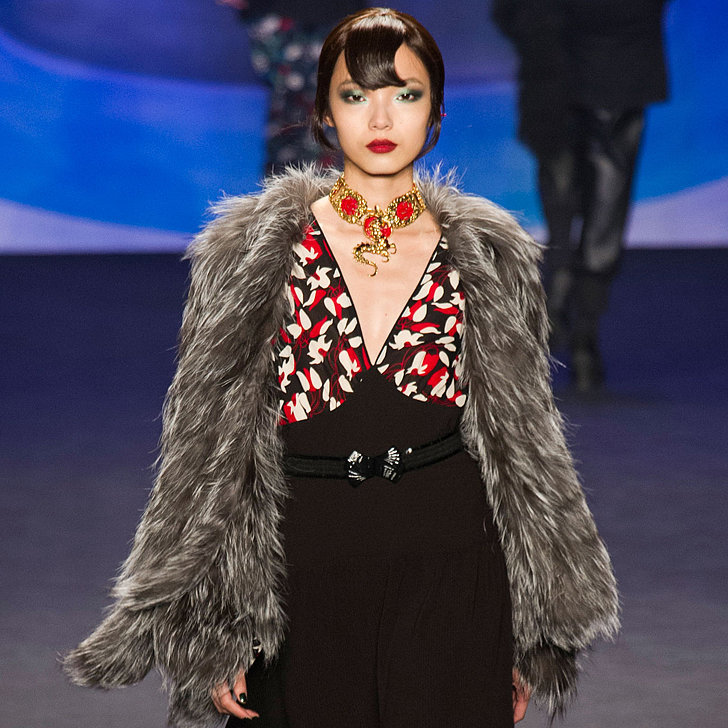 What's Your Reaction?
0
0
0
0
0
0
1
Think Boho Luxe Is an Oxymoron? Let Anna Sui Set You Straight
You can be bohemian, and you can be luxe, but you can't be both. That is, unless you are wearing Anna Sui's Fall 2014 collection. With the help of a high-wattage roster of models, the designer fuses the two ends of the fashion spectrum, and has fun doing it. And who wouldn't, when the end result is a willowy faux fur coat that gets serious sparkle from sewn-in sequins and an aubergine tunic over metallic jacquard pants? A blush chiffon kimono even got the star treatment with ornate floral beading along the back. The jewelry, by Erickson Beamon, helped bring the point home with kilt pins, brooches, and Georgian earrings.
But perhaps the one thing that does bring both worlds — the hippie and the glam girl — together was the key outerwear moment in Sui's collection: leopard print. In the form of vintage-y faux fur jackets, coats, and capes, it was a look that anyone can get behind and served as this dichotomous runway's olive branch.
Latest