Anna Wintour's Late Night With Seth Meyers Appearance
Only 1 Man Escaped the Wrath of Anna Wintour
ADVERTISEMENT ( more slides)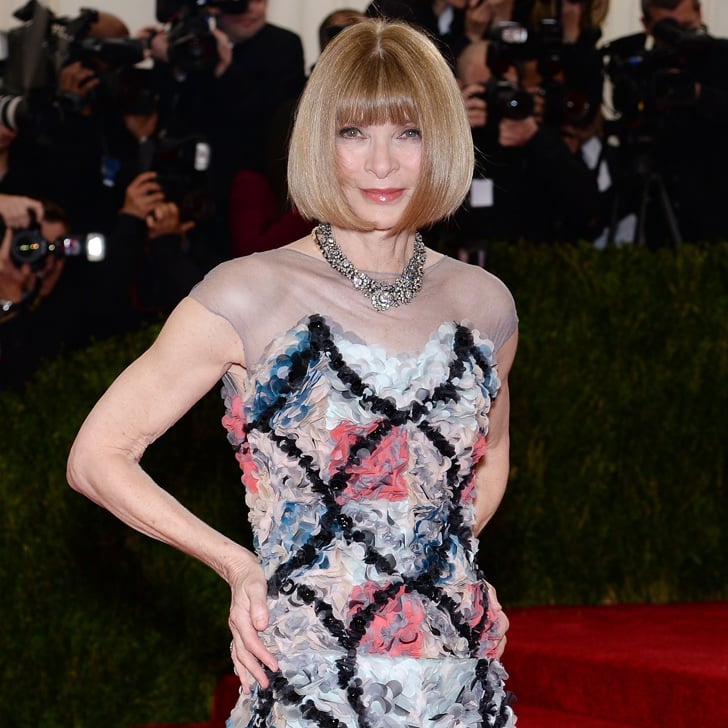 1
Only 1 Man Escaped the Wrath of Anna Wintour
At this year's
Costume Institute Gala at the Metropolitan Museum of Art
, Sarah Jessica Parker may have been a bit too chatty on the receiving line, and perhaps her white gloves were soiled by the evening's end, but the lovely cochair's charms seemed to win the seal of approval from Anna Wintour. Others were not so lucky. Because when Anna sets a party theme,
guests are expected to fall in line
— and that is the case whether the order of the evening is punk or white tie. So when Anna joined Sarah Jessica on the
Late Night With Seth Meyers
stage, she had a few edits to make. Below, a ranking of the male guests' attire as determined by Anna.