We watched in hot anticipation as every dress arrived on last night's MTV VMAs red carpet [1], but there were only a handful that we wanted to watch leave — and not because we didn't like them! For these five stars, we actually thought their gowns looked just that good from behind. Scroll down to see an up-close look at why we wanted these ladies to back that dress up.
Sarah Hyland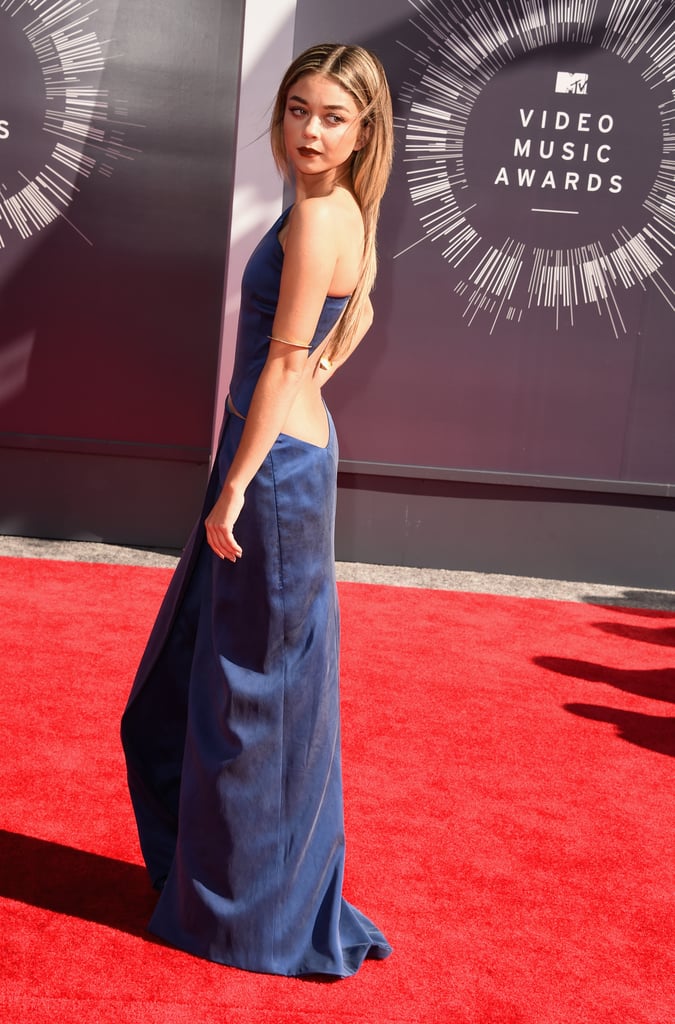 The Modern Family star perhaps surprised us most of all in this cutout blue suede KaufmanFranco dress. Just look at that dipped hemline!
Jessie J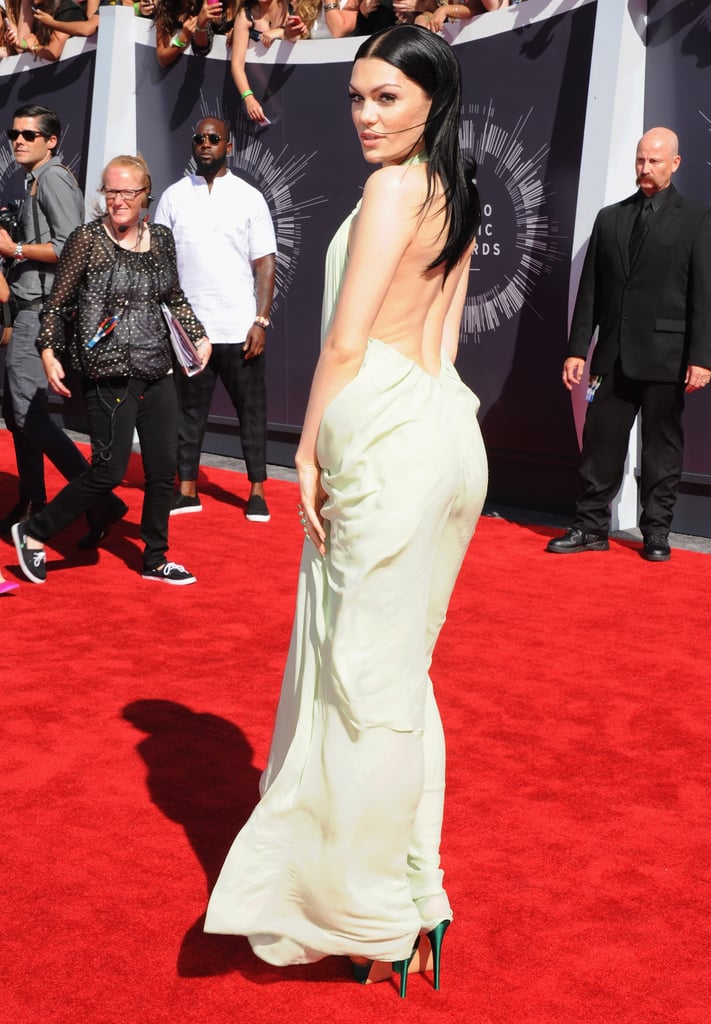 The British singer showed off one of her best assets in this backless lime-green vintage Halston dress.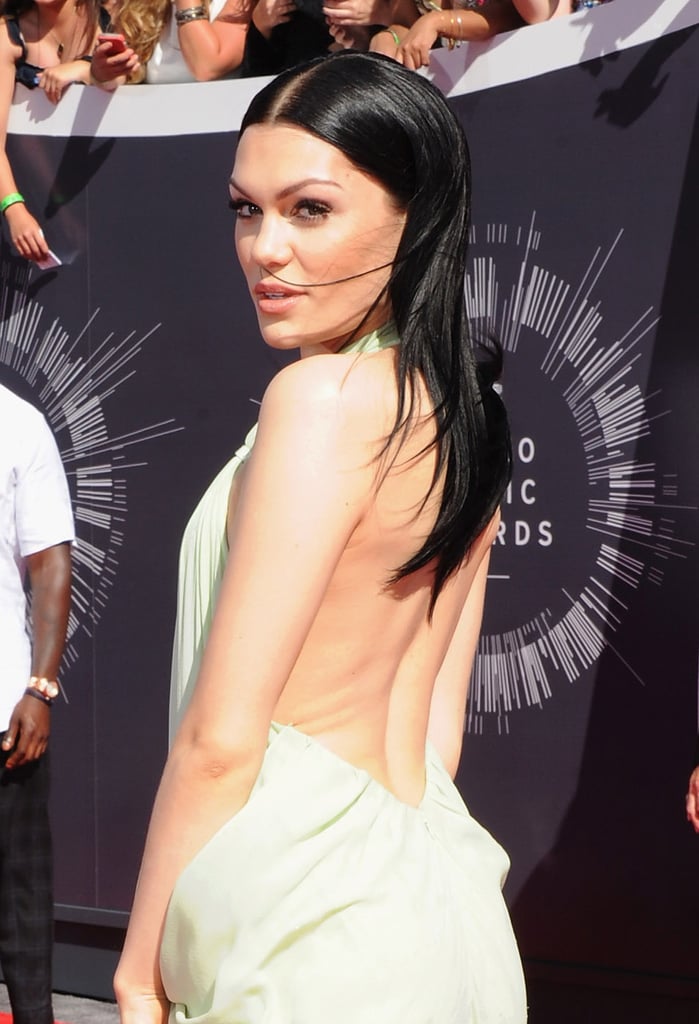 Rita Ora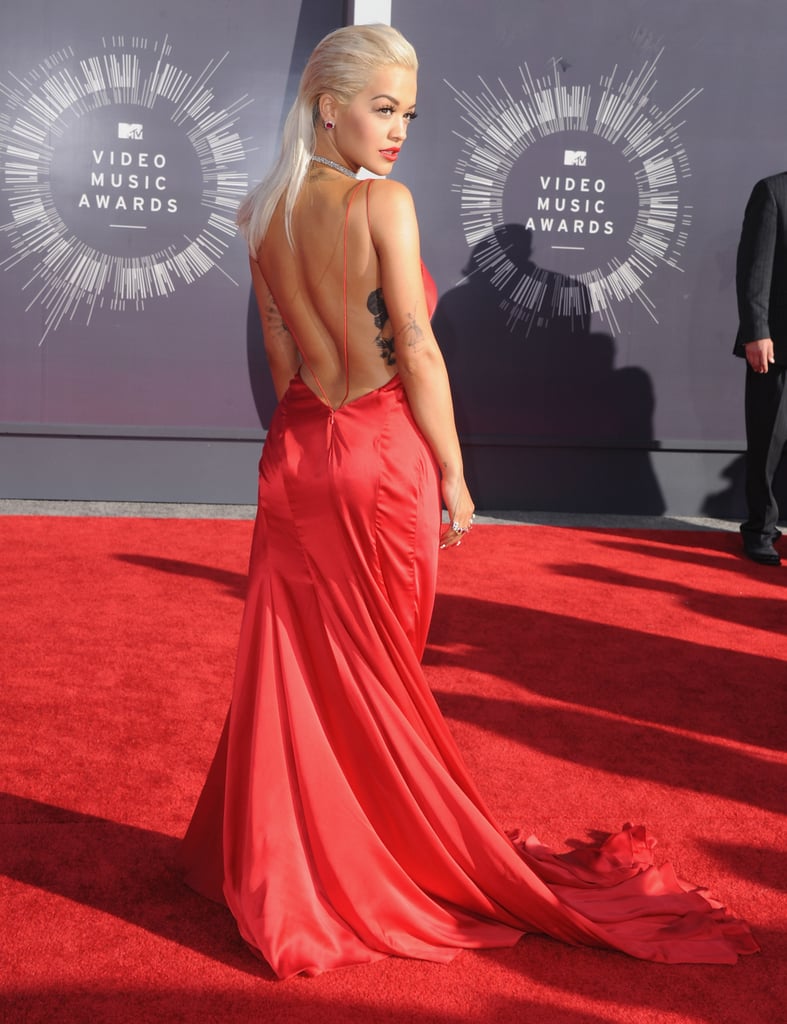 The singer shocked in a red silk charmeuse Donna Karan Atelier dress that was clearly inspired by a negligee.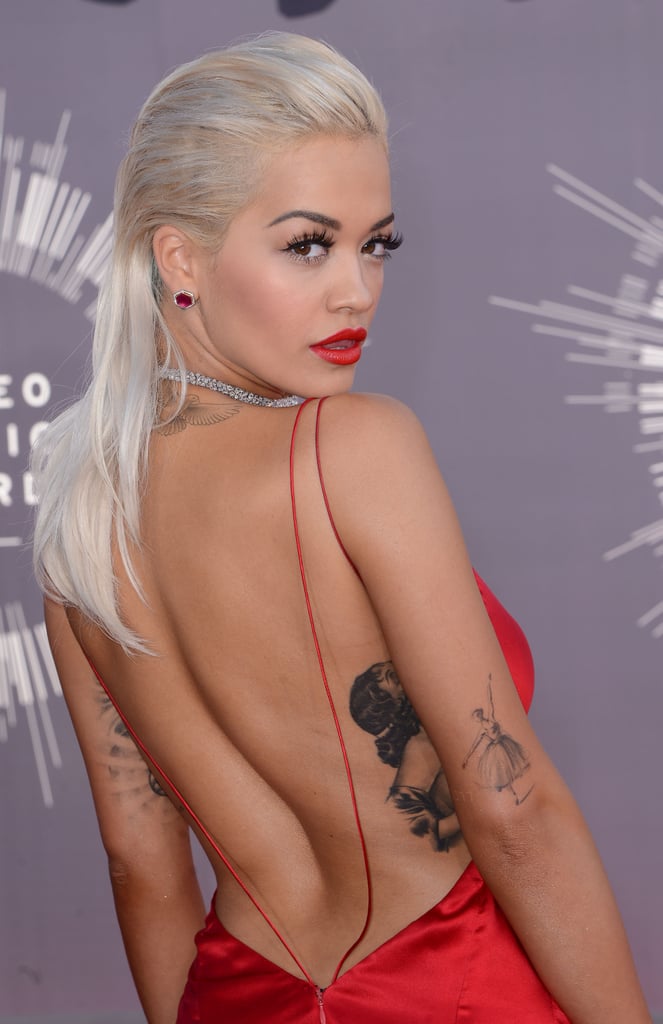 Julianne Hough
The star's flowing, navy-blue silk Emilio Pucci gown stayed perfectly in place thanks to a single silver chain down the back.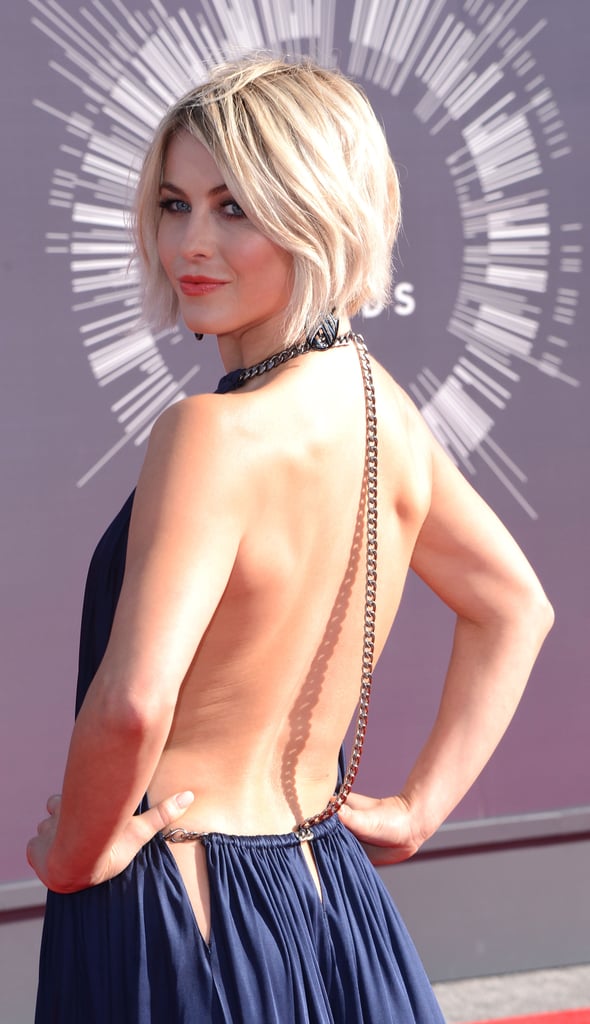 Jennifer Lopez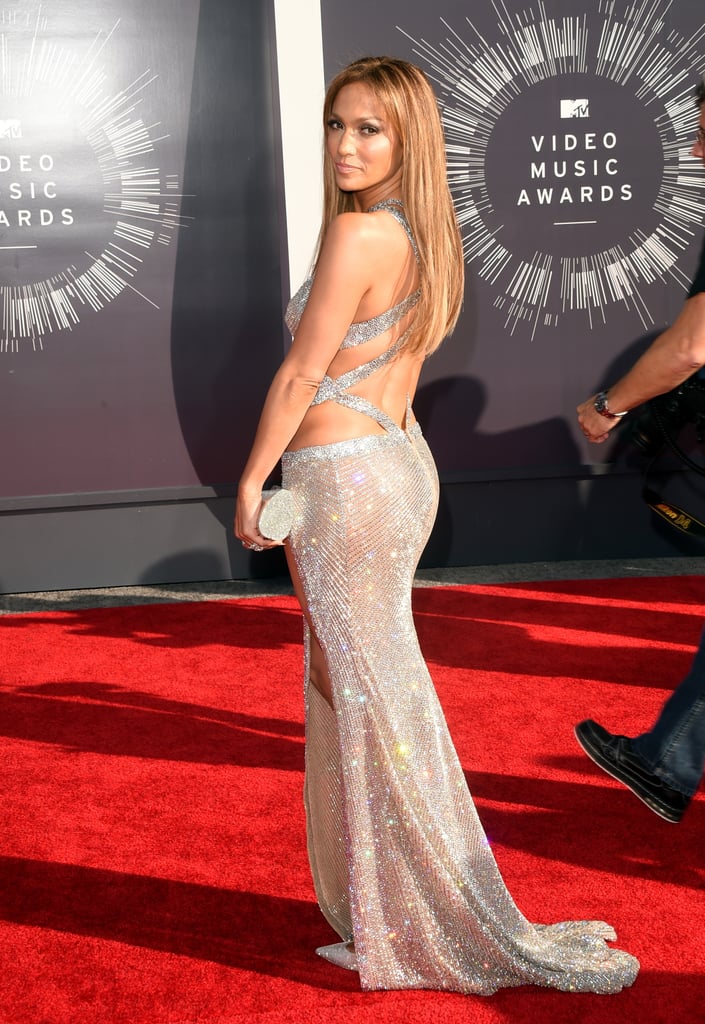 Now those are some cutouts! The singer wore a multistrapped metallic Charbel Zoe dress that showed off her muscular physique.