What do you get when you combine a romantic wedding [1] brand with one of the runway's hottest models? Magic! So we don't need to see images of Behati Prinsloo's custom Marchesa gown to know how dreamy the face of Victoria's Secret was when she walked down the aisle towards new husband Adam Levine.
Still, to keep our imaginations from running too wild, we brought the fantasy to life by creating a short list of the Marchesa wedding dresses we wish Behati chose to say "I do" (plus one she's rumored to have actually worn!). And though there probably weren't wings involved, no doubt the bride would have looked like an angel in any of these.
Marchesa Bridal Spring 2015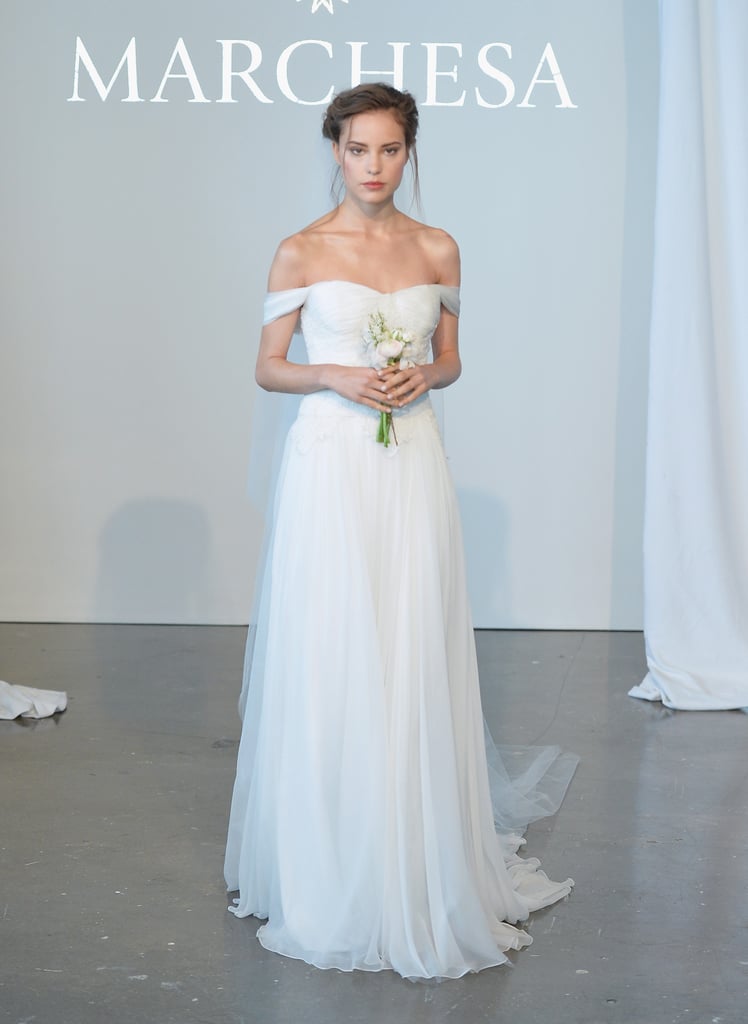 Behati's clearly comfortable baring a little skin, like these draped straps would show off.
Marchesa Bridal Spring 2015
When you've got legs like Behati, why hide them (least of all on your wedding [2] day)?
Marchesa Bridal Spring 2015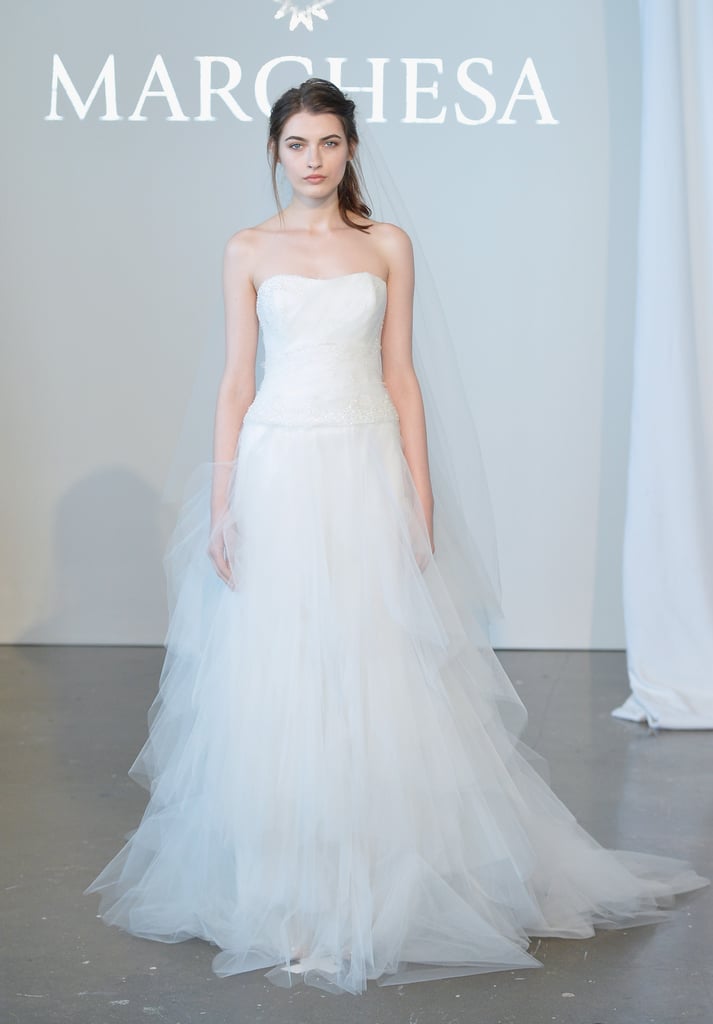 Behati could still have her princess moment while flaunting her fabulous curves.
Marchesa Bridal Spring 2015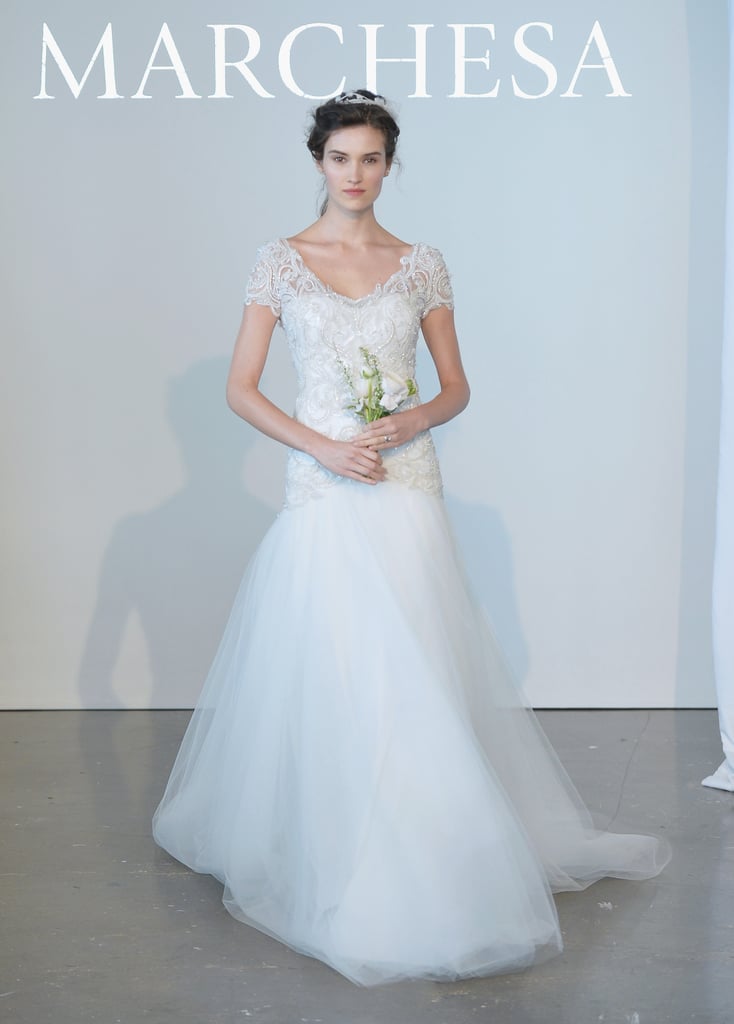 We've seen Behati in sleeved gowns before, so this could be her chance to stick with a style that she prefers.
Marchesa Bridal Spring 2015
She's no typical bride, so why would she opt for the expected? Rather than white (which Behati doesn't wear much of, anyway) we'd love to see her in blush.
Marchesa Bridal Spring 2015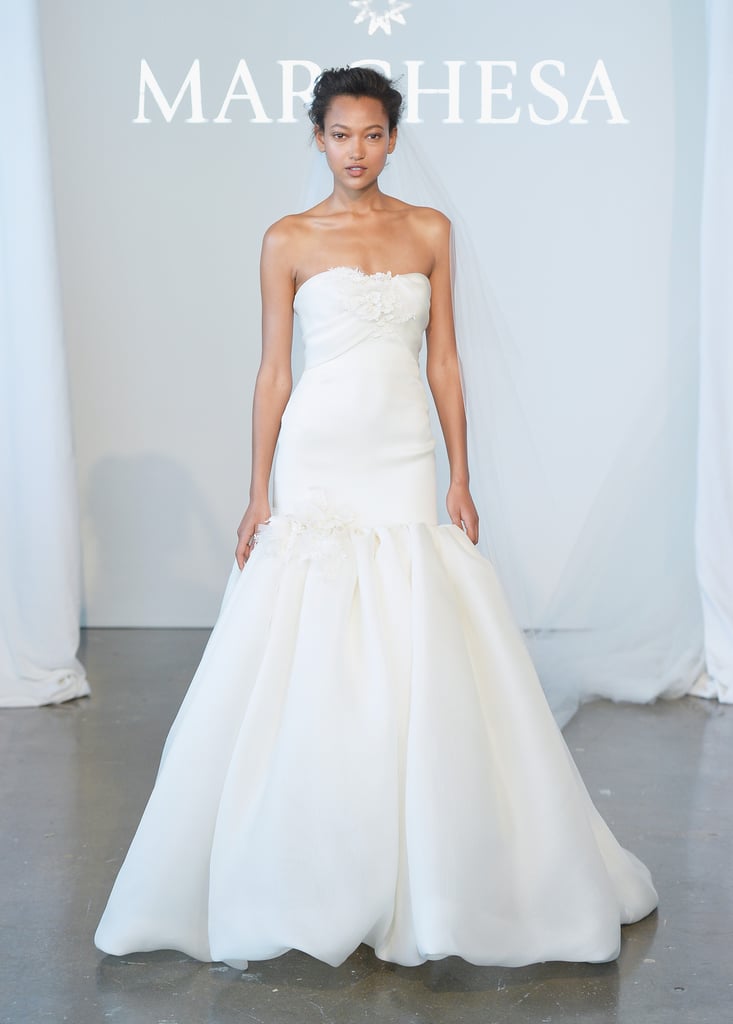 Not a fussy dresser, the model could stay away from lace and pick a crisp fabric like this gown's.
Marchesa Fall 2011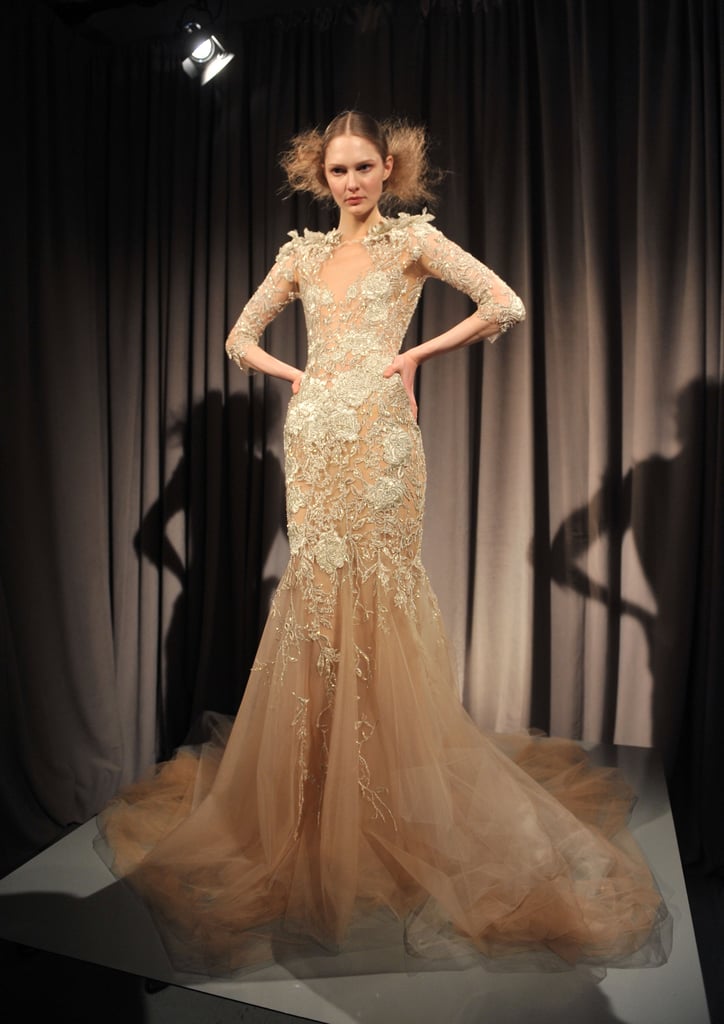 Of course, according to Vogue UK [3], the model's custom Marchesa gown wasn't inspired by a wedding [4] dress at all, but rather this alluring design from the label's Fall 2011 collection.