Atelier Versace. Zac Posen. Marchesa. If you wore these designers on a regular basis you would probably be confident, too. But no one shined as brightly as Anne Hathaway [1] this year. She proved herself to not only be a strong talent in movies like Get Smart [2] and Rachel Getting Married [3], but a queen on the red carpet. At only 26, she manages to be both youthful and sophisticated. It helps that she has porcelain skin and a svelte figure, but really, her strength and natural beauty earn her the crown.
Source [4]
Anne Hathaway in '08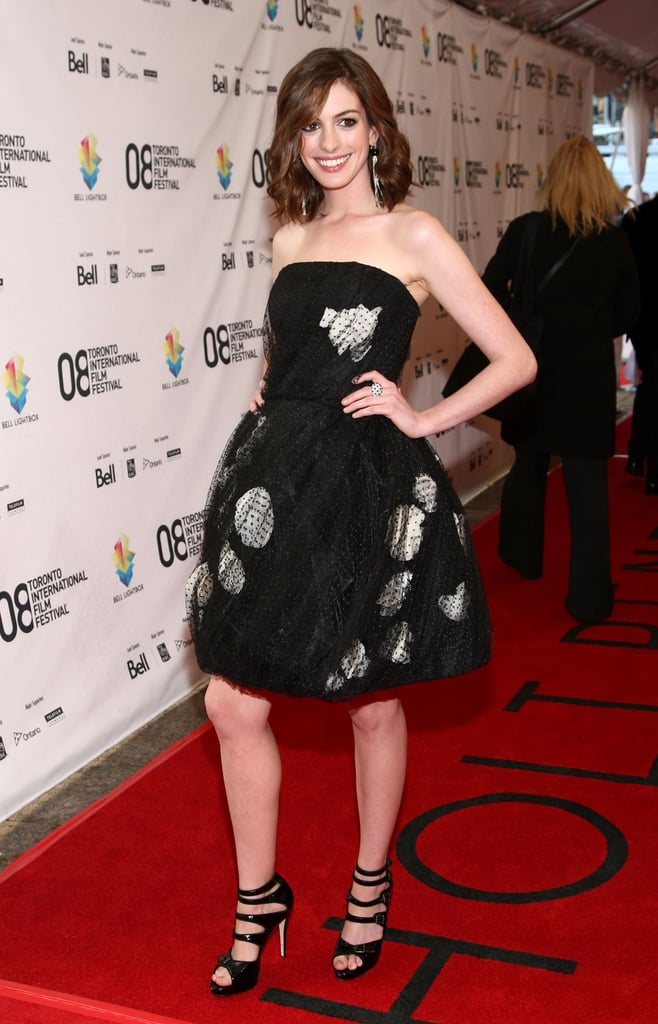 On the tour for Rachel Getting Married, Anne exhibited countless Fab looks. Here she is bubbly in black (and white polka dots). Her black strappy sandals are too cool.
Anne Hathaway in '08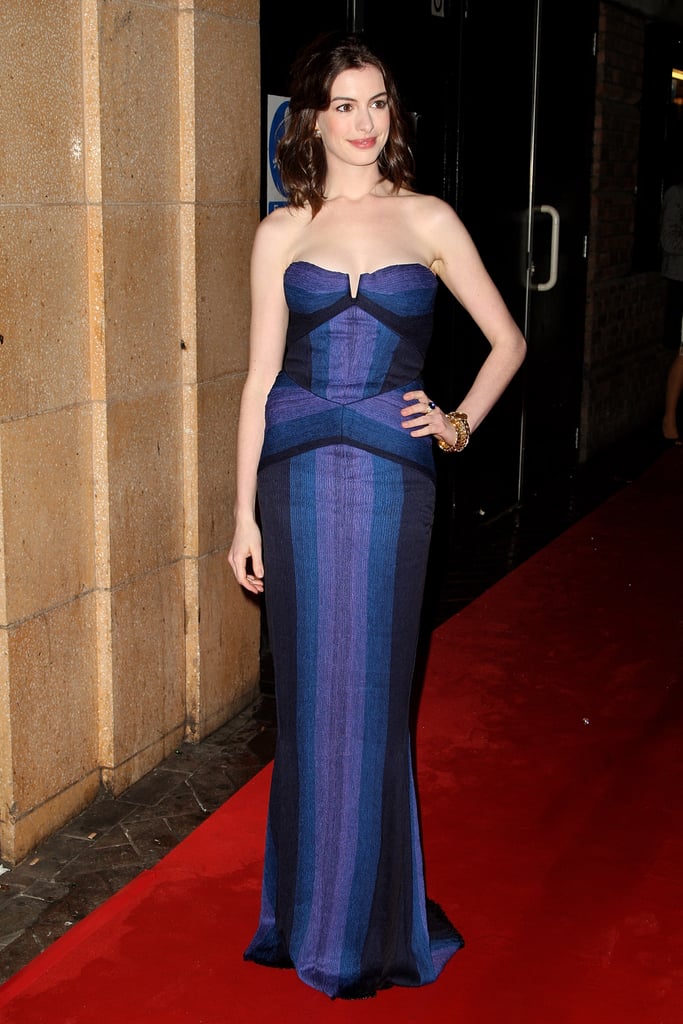 This Zac Posen is stunning. It is both architectural and sophisticated. And what a way to work color on the red carpet.
Anne Hathaway in '08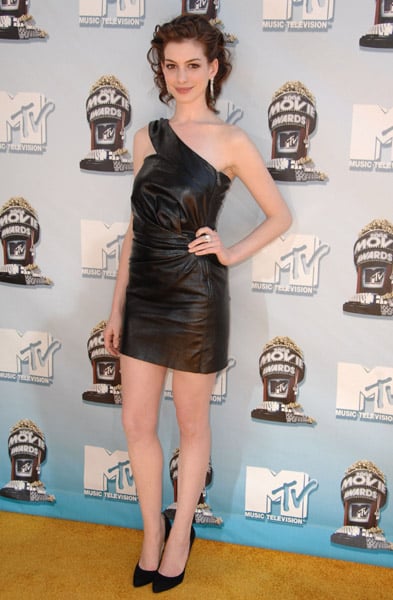 Anne showed her sexy side at the MTV Movie Awards in a black liquid Sophia Kokosalaki dress. Her updo and diamond drop earrings are tousled and tubular.
Anne Hathaway in '08
Showing how she likes to have fun with fashion, this black-and-white Bill Blass is youthful and fashion forward.
Anne Hathaway in '08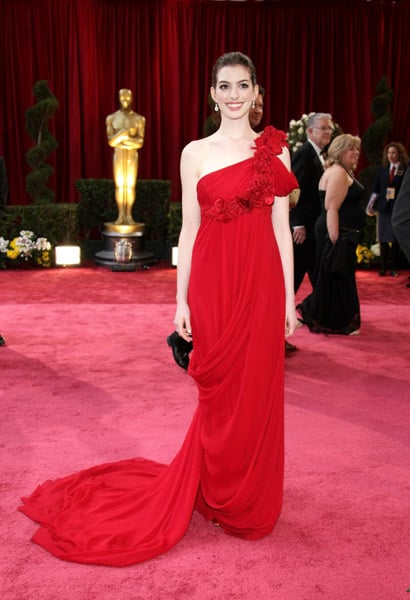 One of my favorites from the Oscars, Anne's crimson one-shouldered Marchesa was gorgeous. And you can tell she was really happy to wear it.
Anne Hathaway in '08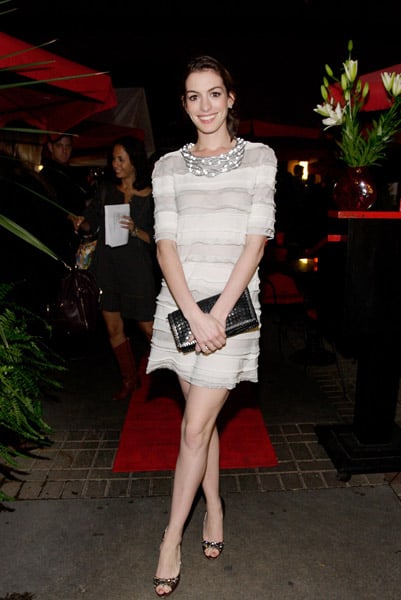 A more laid-back look. Anne brings in the glamour with a jeweled neckline and cool clutch.
Anne Hathaway in '08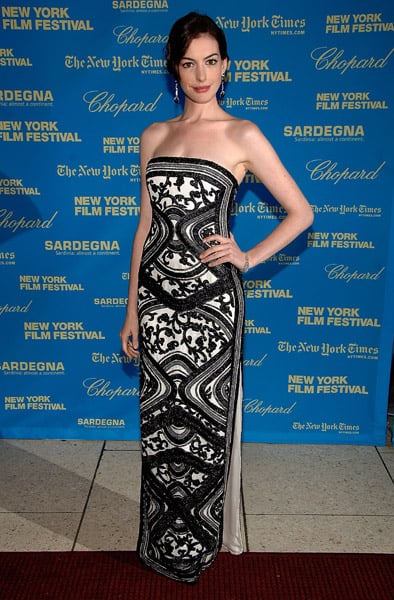 Another gorgeous Marchesa. This exotic black-and-white column gown is so dramatic, but Anne can pull off almost anything thanks to her long and lean figure.
Anne Hathaway in '08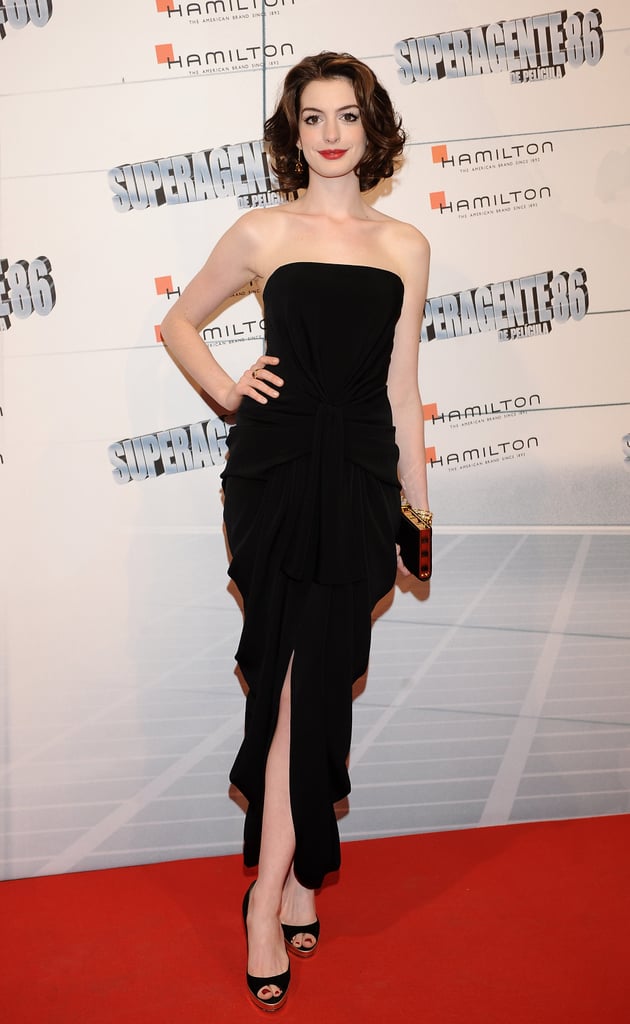 This black Marchesa earned Anne a Fab favorite nod. It fits like a glove and is so elegant. Power dressing redefined.
Anne Hathaway in '08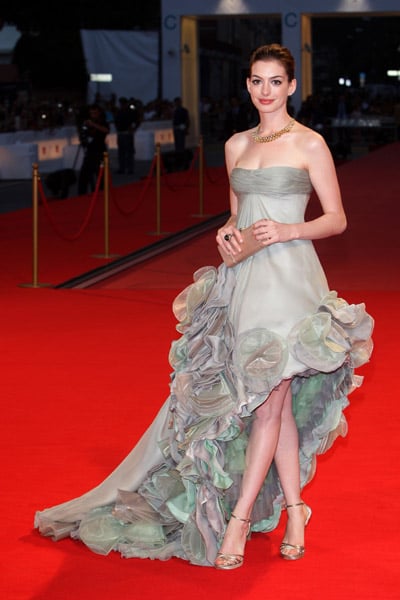 An absolute dream. This seafoam green Atelier Versace gown Anne wore at the Venice Film Festival was stunning. The asymmetrical peekaboo train is so frothy, and her jewelry and shoes added glam. A superstar in the making . . .