Sure, the Emmys [1] were the real star of the week, but that doesn't mean we can't give it up for Monday-to-Friday's supporting cast. After all, where there's a red carpet to be found, there are sure to be preparties, afterparties, and so much more. While stars like Selena Gomez [2], Kerry Washington, and Lizzy Caplan geared up for the big event, others, like Joan Smalls, brought the ceremony to a close in the highest of fashion.
Of course, LA wasn't the only place pretty dresses could be found. Emma Stone [3], Kirsten Dunst [4], and Kate Mara made that point abundantly clear at the Venice Film Festival. And all we could say was "Emmys who?" See all the looks that really deserve an award here!
Lizzy Caplan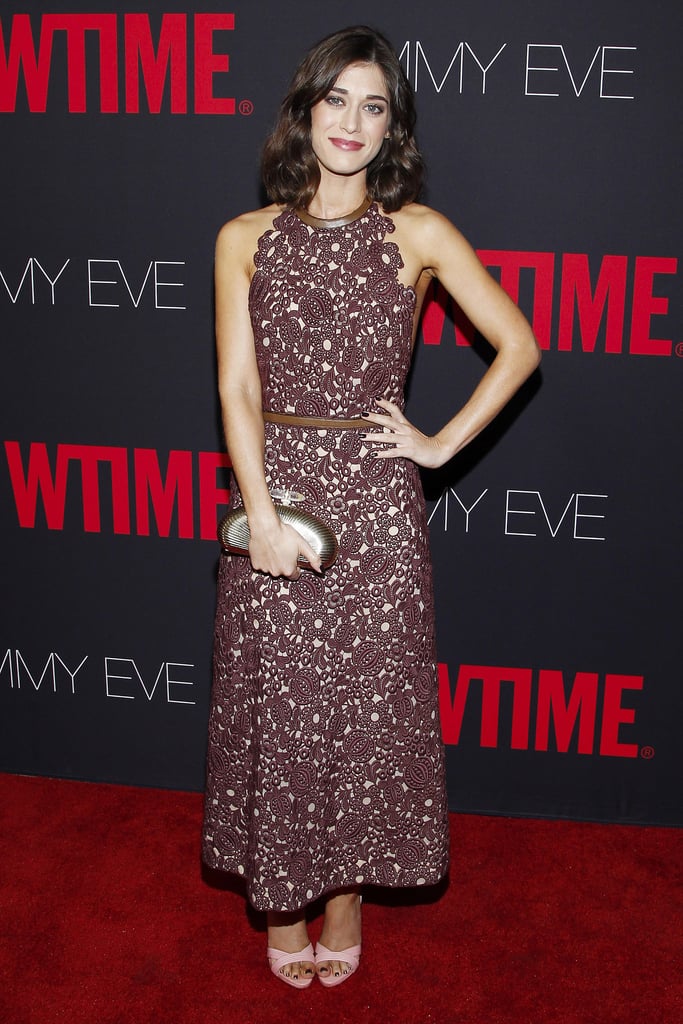 Lizzy Caplan had a flawless week that began with Valentino's aubergine halter dress.
Jennifer Aniston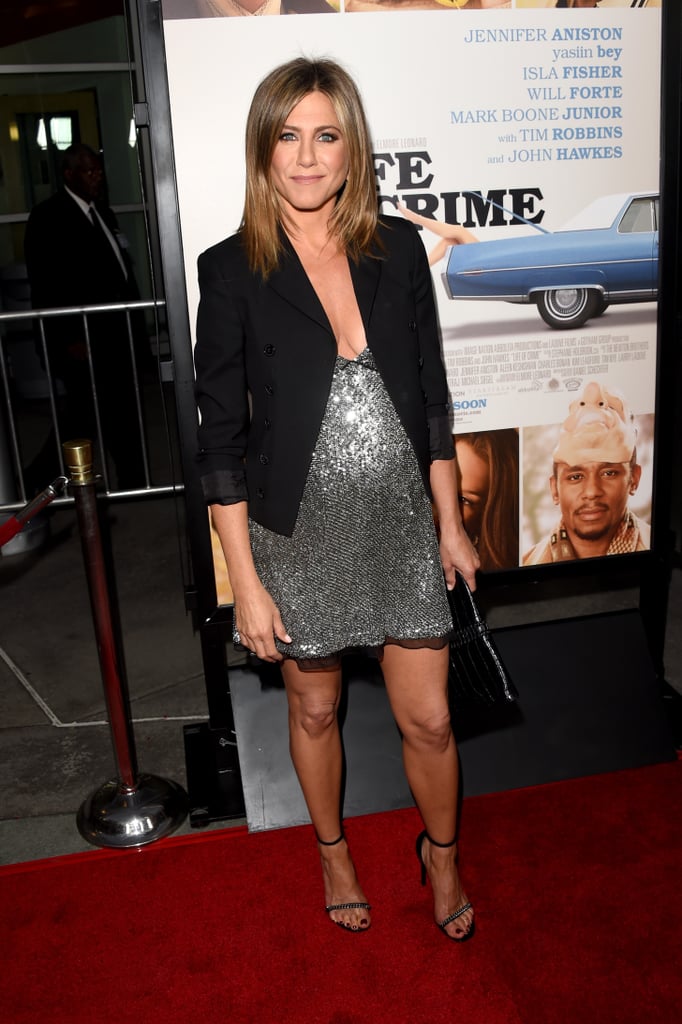 Jennifer Aniston [5] looked rich enough to be embarking on a life of crime while wearing shimmering silver Saint Laurent to Life of Crime's LA premiere.
Selena Gomez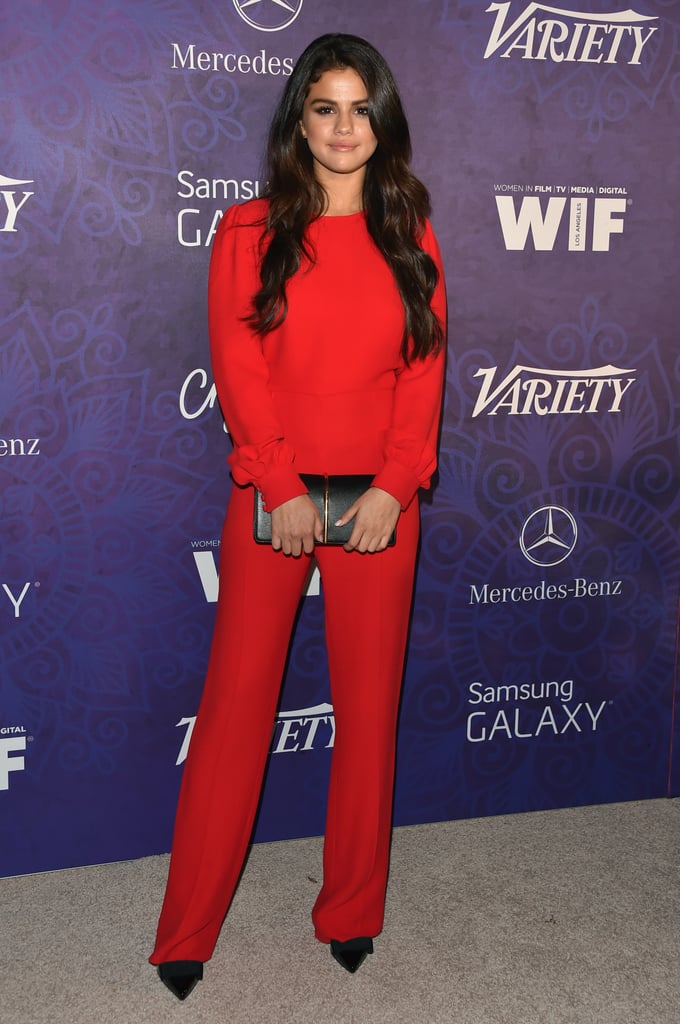 Selena Gomez [6] defined "red hot" when she arrived for the Variety and Women in Film pre-Emmys celebration in a backless Valentino jumpsuit.
Kate Mara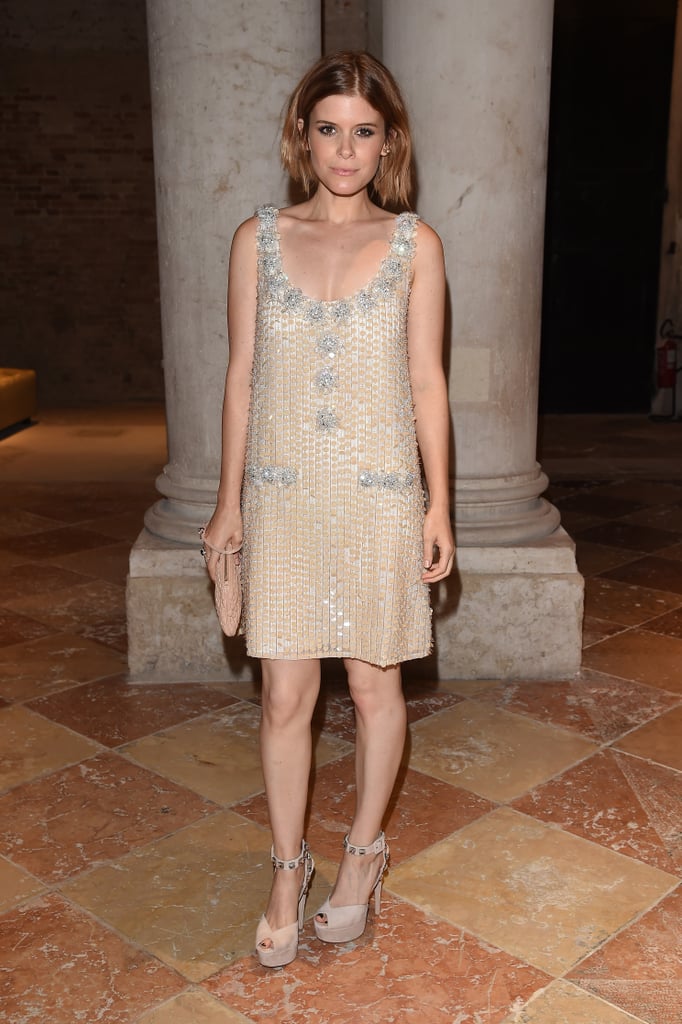 Kate Mara made monochromatic look so chic while wearing Miu Miu for the label's Venice Film Festival dinner.
Joan Smalls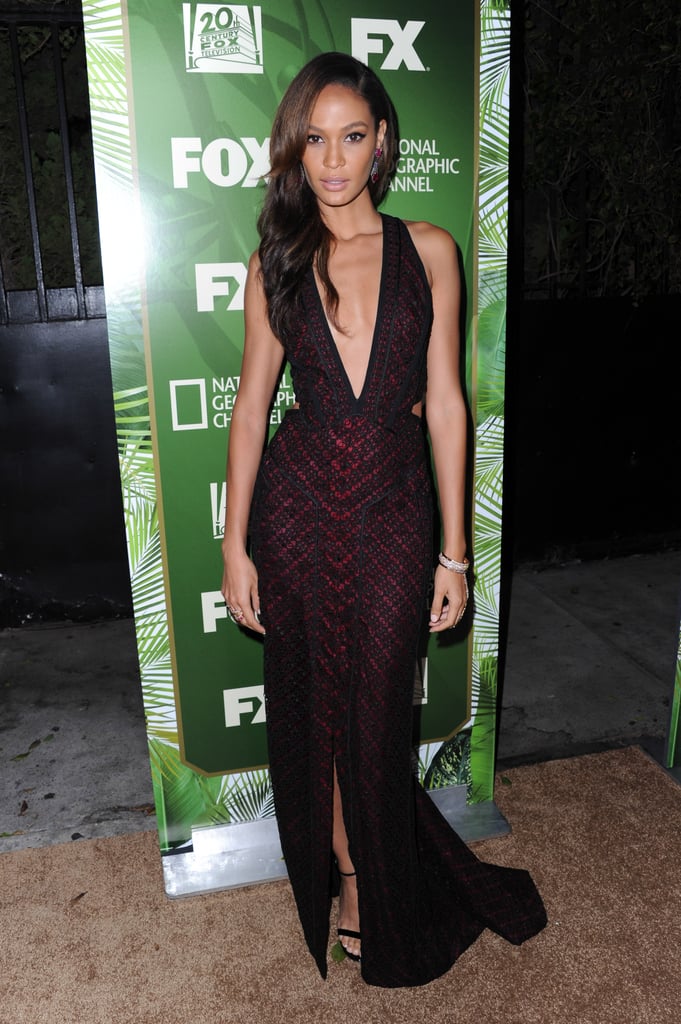 As was the trend at the Emmys, Joan Smalls took the plunge in a J. Mendel gown at Fox's afterparty.
Claire Danes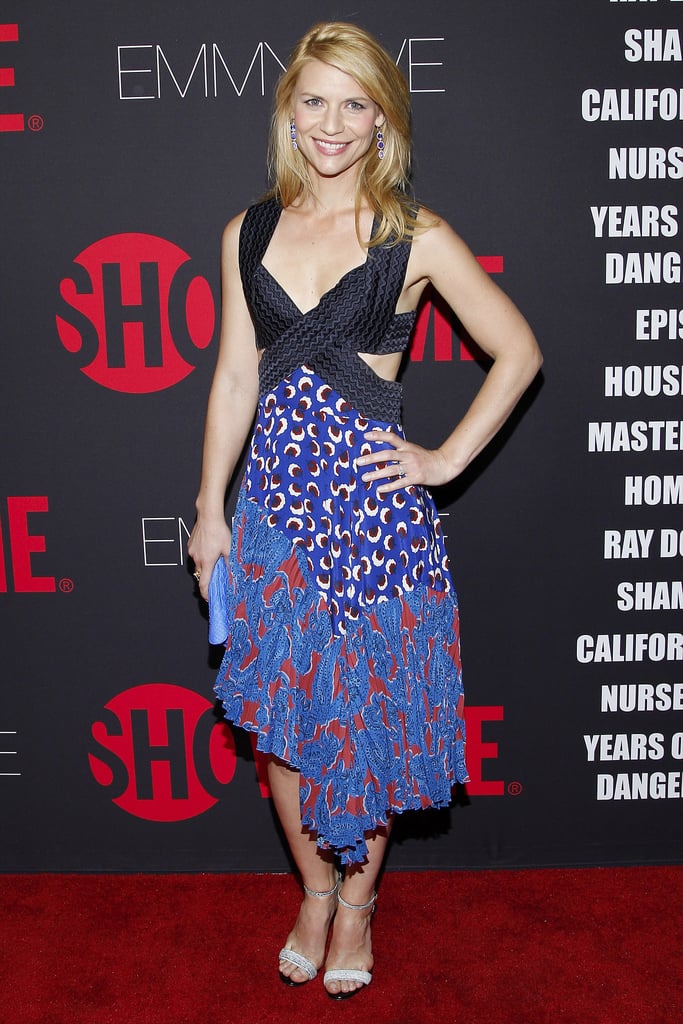 Claire Danes [7] geared up for the Emmys with a dress that hinted at things to come [8] with Stella McCartney's side cutout panels.
Emma Stone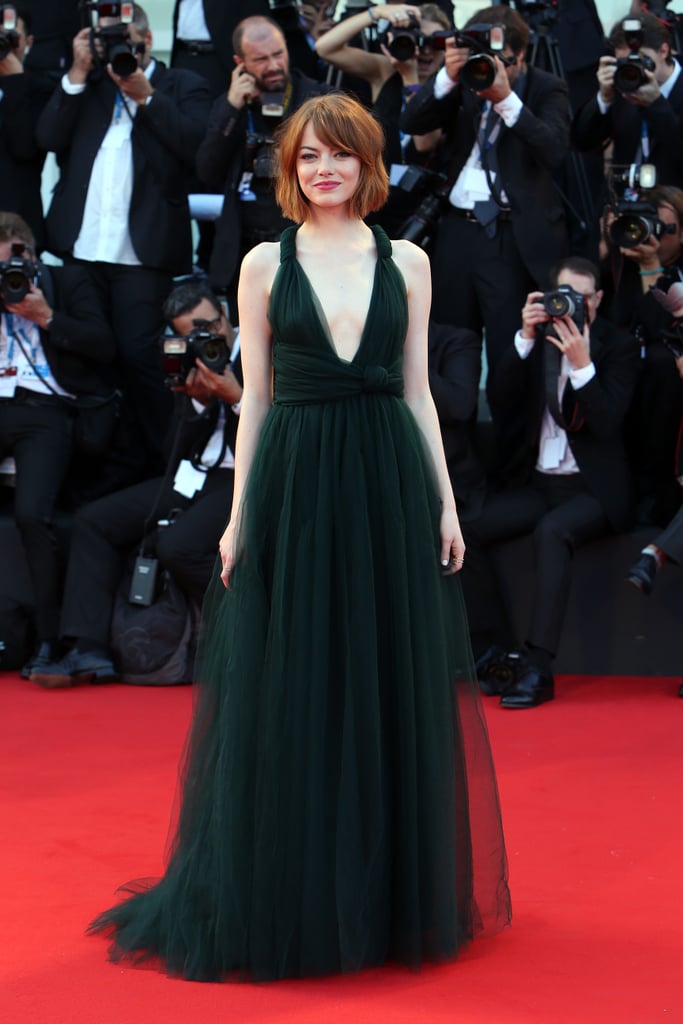 Emma Stone [9]'s Valentino gown was (nearly!) good enough to make us miss her brand-new bob at the Venice Film Festival.
Kerry Washington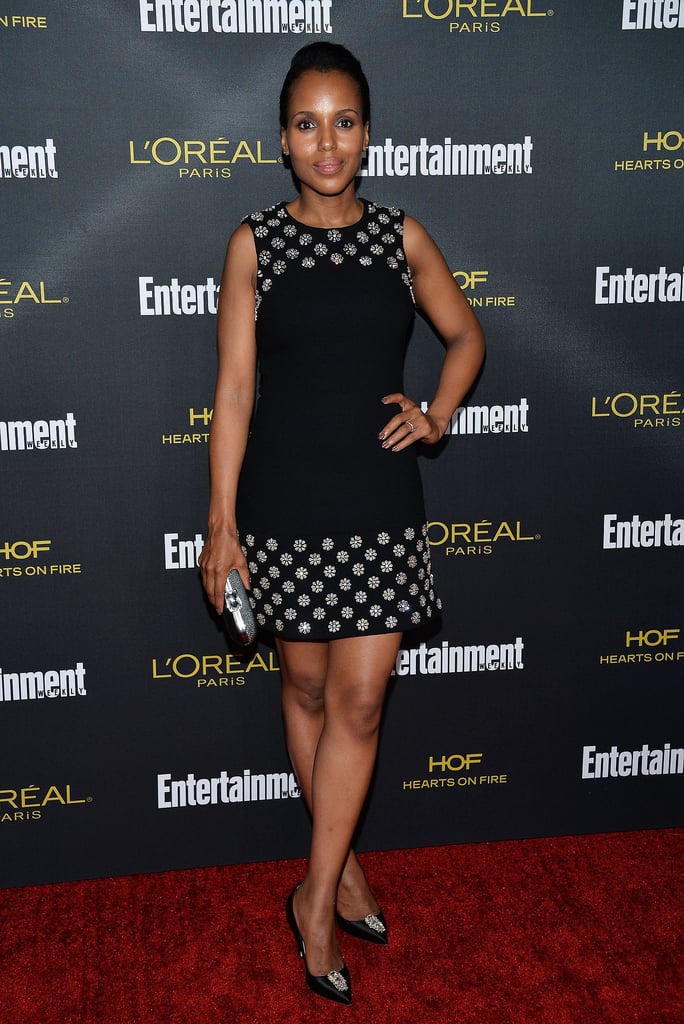 Kerry Washington shimmered from head to toe in an embellished Michael Kors shift and jewel-topped stilettos at the Entertainment Weekly Emmys preparty.
Kirsten Dunst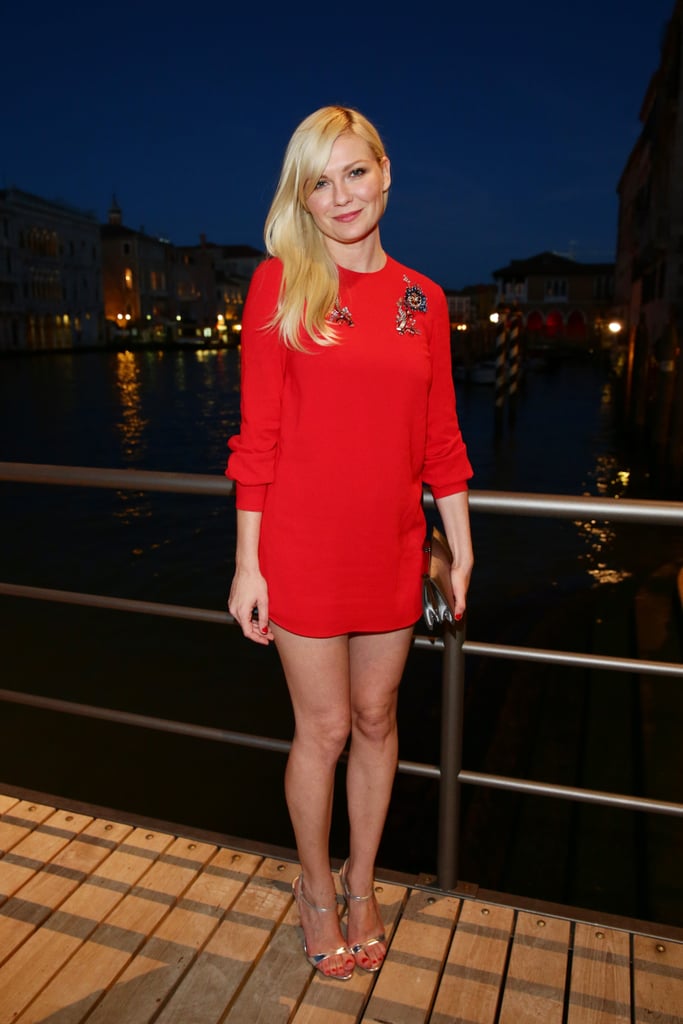 Kirsten Dunst [10] represented Miu Miu well at the label's Women's Tales dinner in Venice.
Rosie Huntington-Whiteley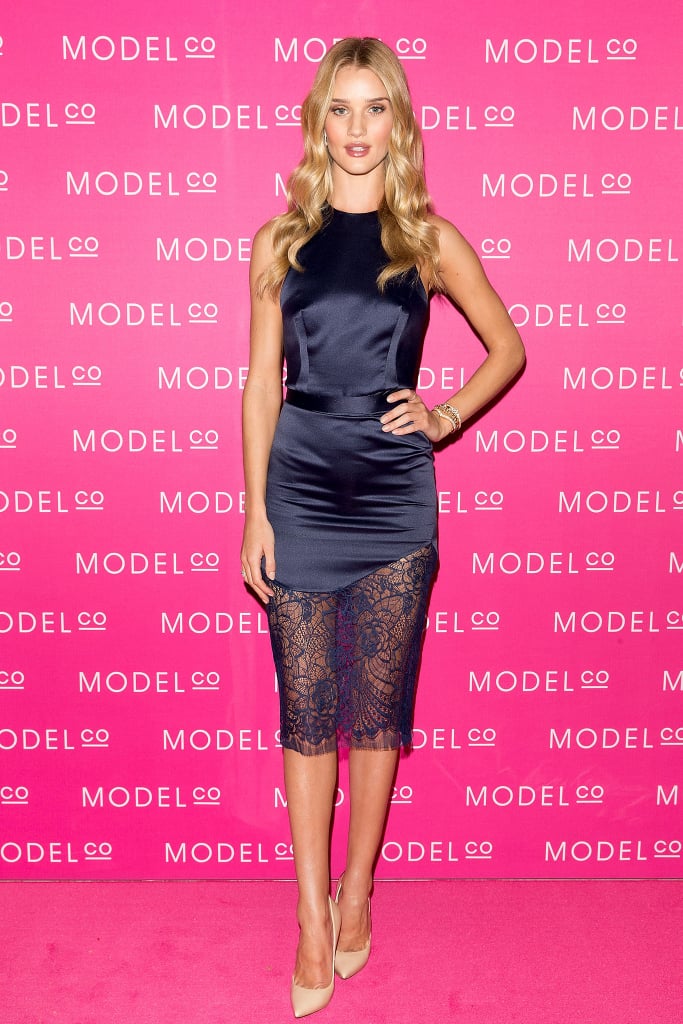 When doesn't Rosie Huntington-Whiteley look good? The model looked particularly stunning, however, on this occasion in a Lover dress.