Maybe it's Valentine's Day, or maybe it's just the joy of coming to the end of a very long (and cold [1]) Fashion Week [2], but something about this week's top 10 looks put us in a very affectionate mood.
It was love at first sight when we saw Downton Abbey alum Jessica Brown Findlay in a sweet Dior Haute Couture gown on the red carpet for A Winter's Tale. And we were happy to share the adoration with nine other ladies, who included Diane Kruger [3], Elizabeth Banks, and Reese Witherspoon [4]. Not to be outdone, Lupita Nyong'o and Blake Lively [5] brought us flowers (on their dresses that is!). See all the looks we love on some very chic ladies.
Jennifer Connelly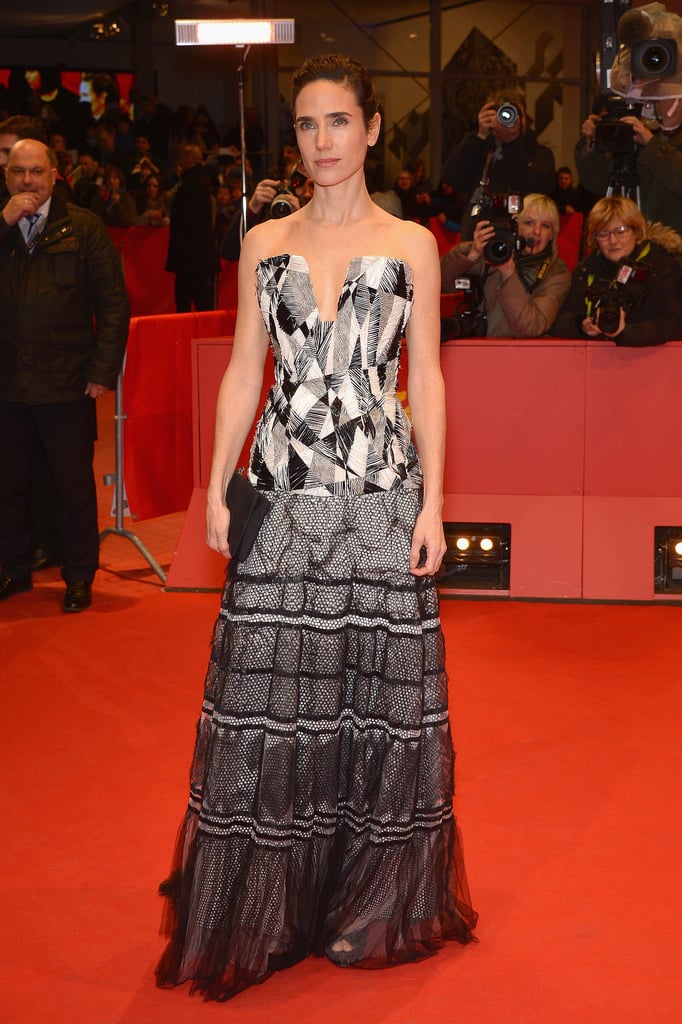 Jennifer Connelly [6] kept the black-and-white trend [7] alive when she hit the Berlin Film Festival's red carpet in a plumed Chanel Haute Couture gown.
Kate Mara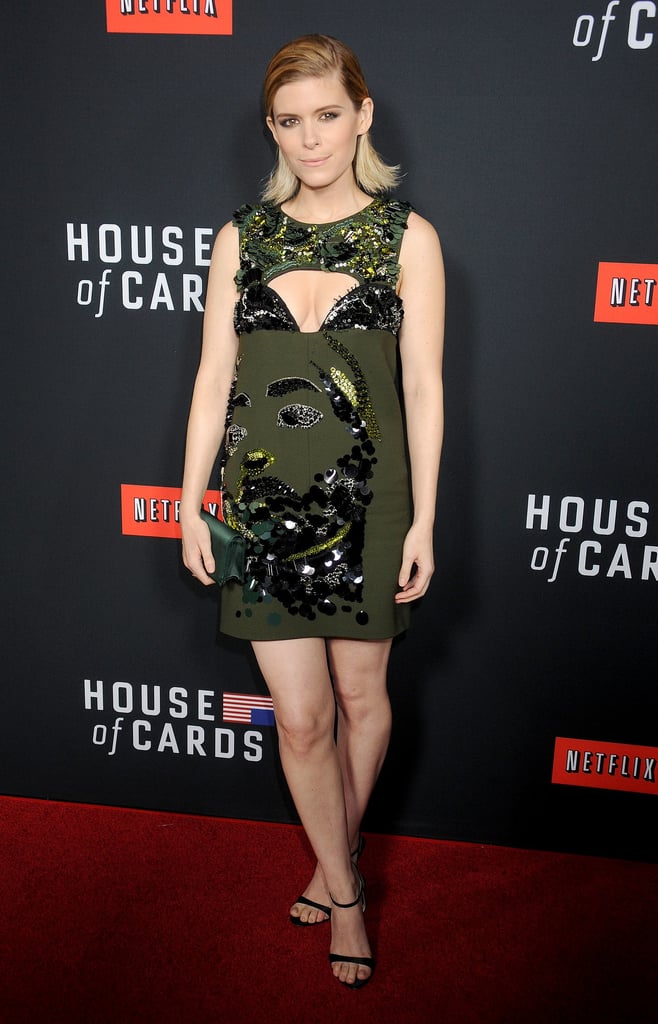 Another trend going strong: wearing a face on your dress [8]. Kate Mara got on board with Prada's hunter-green design at the House of Cards season two premiere.
Reese Witherspoon
No basic black here! Reese Witherspoon [9] showed some skin with a scalloped cutout while at Lincoln Center for the Great American Songbook event honoring Bryan Lourd.
Diane Kruger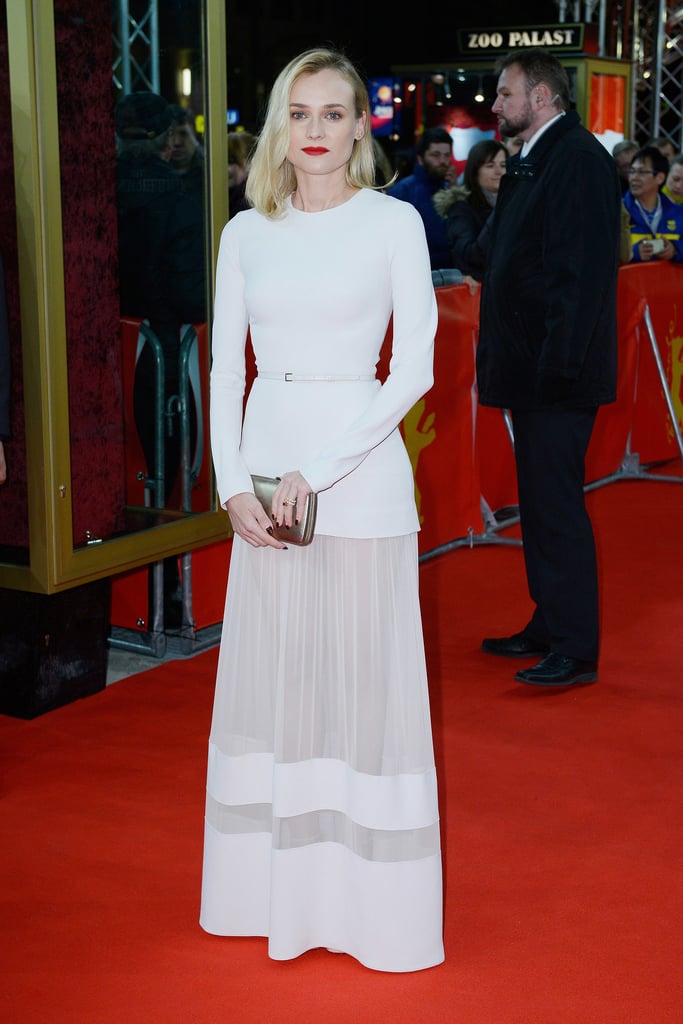 Diane Kruger [10] seemed to have been sent from heaven while walking the red carpet for the premiere of The Better Angels in a sleek white Elie Saab gown.
Naomi Watts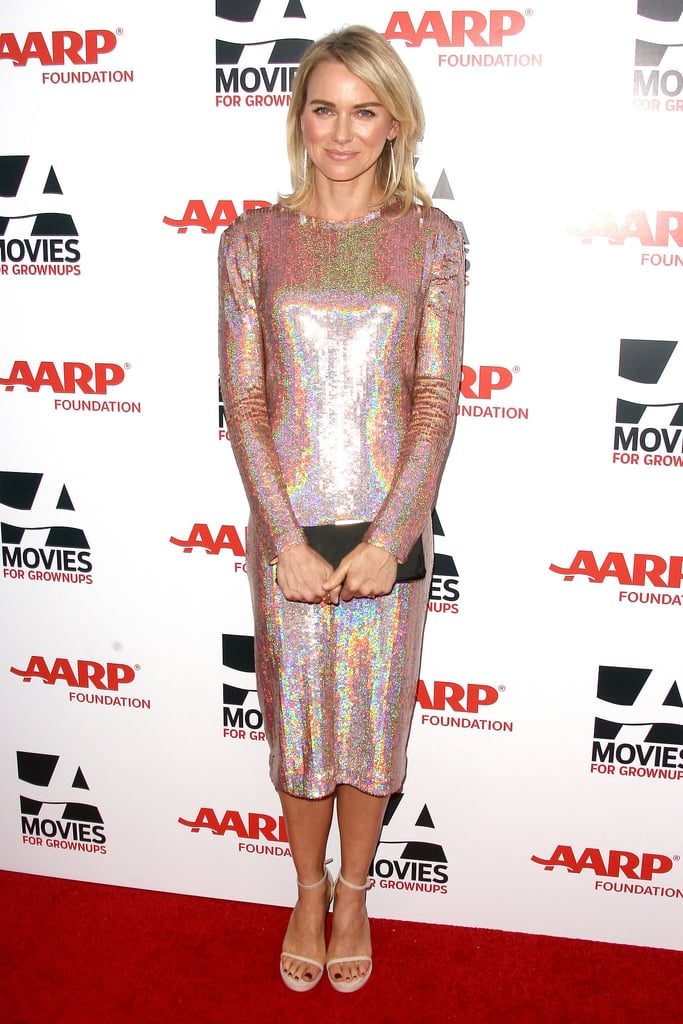 At the AARP Awards, Naomi Watts [11] shined her brightest in an iridescent Givenchy by Riccardo Tisci sheath.
Elizabeth Banks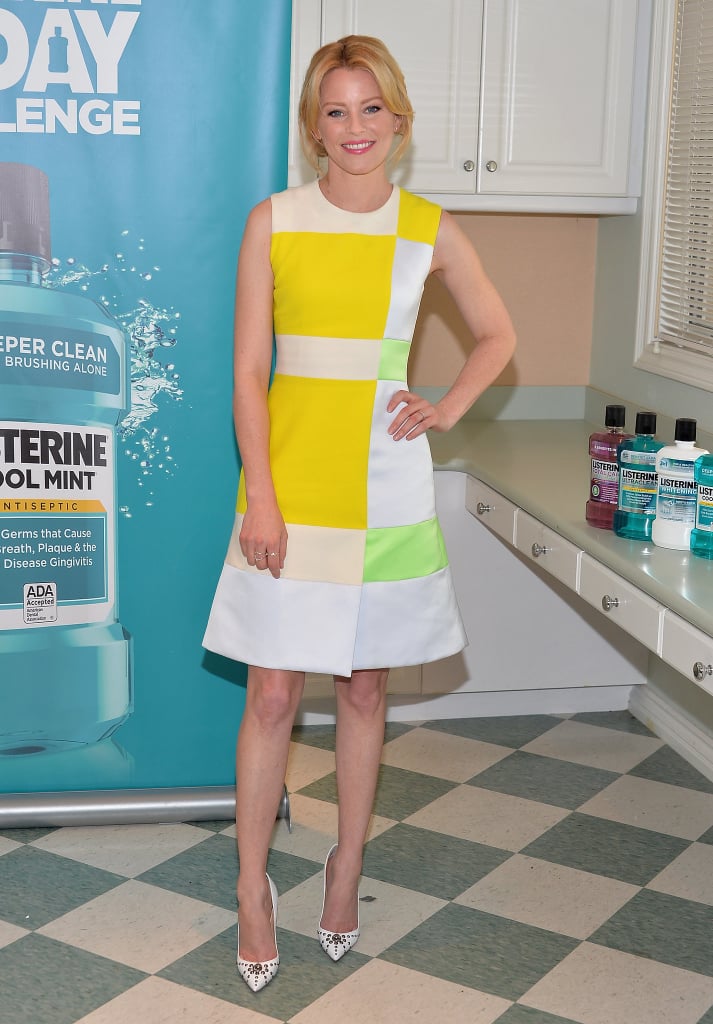 How's this for a reason to smile? Elizabeth Banks made us grin ear-to-ear at a Listerine event while wearing Roksanda Ilincic's colorblock dress.
Lupita Nyong'o
How sweet, Lupita Nyong'o brought us flowers (Dior flowers, no less!).
Cate Blanchett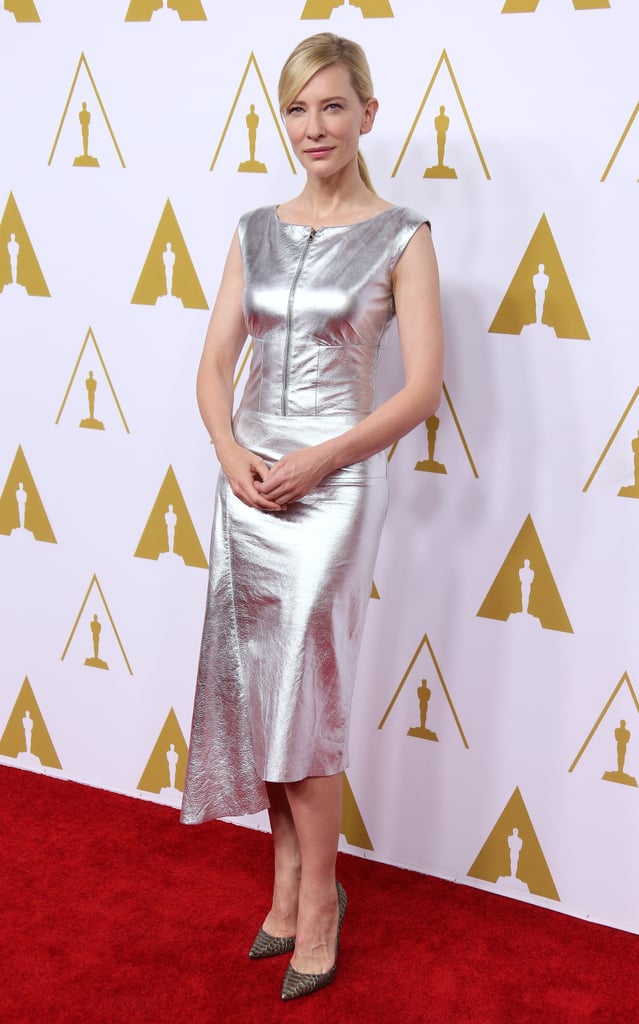 Cate Blanchett [12] proved silver could be just as much a first place win as gold in Prada at the Oscars nominees luncheon.
Blake Lively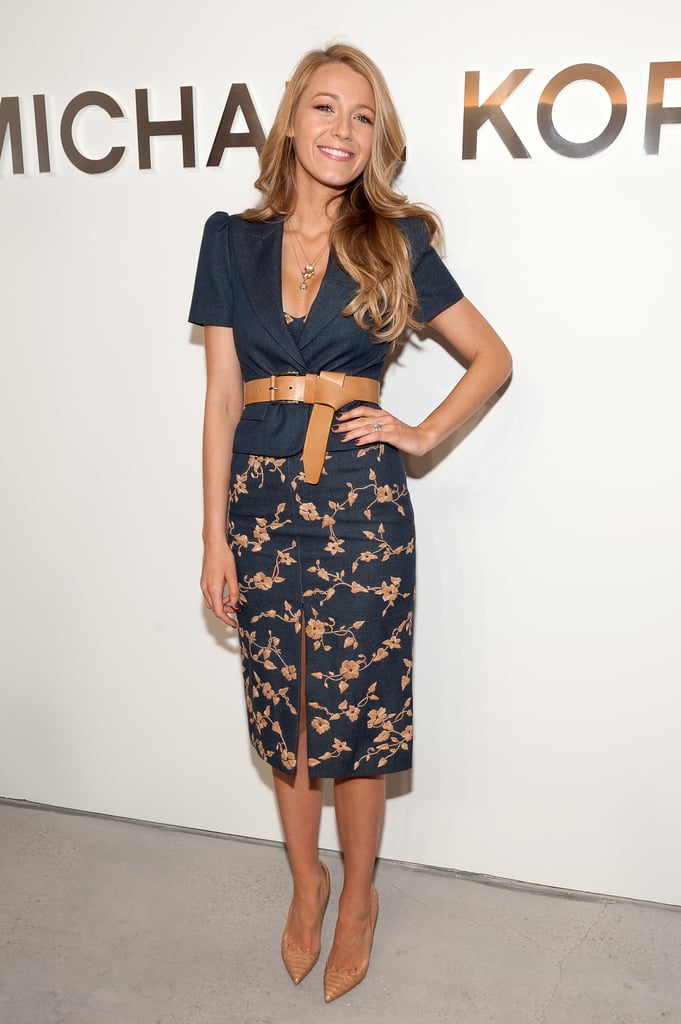 Who better to have in your front row than Blake Lively [13]? Michael Kors learned there was no answer to that question when the actress attended his show in a classic, floral look.
Jessica Brown Findlay
Jessica Brown Findlay made us swoon for her romantic Dior Haute Couture design while hitting the red carpet for the London premiere of A Winter's Tale.