It was a great week to be a star — and an even better one to be a pair of shoes. That's because style setters like Kate Bosworth [1], Freida Pinto, Jessica Chastain, and newcomers Nicola Peltz and Caitlin Fitzgerald brought their A-games from Monday to Friday.
Giving our eyes something to adore on every level, there were beautiful dresses, killer heels, exquisite bags, and oh, those jewels! We can think of no better way to go into the weekend than with another look at these stellar styles.
Source: Getty / Alberto E. Rodriguez [2]
Megan Fox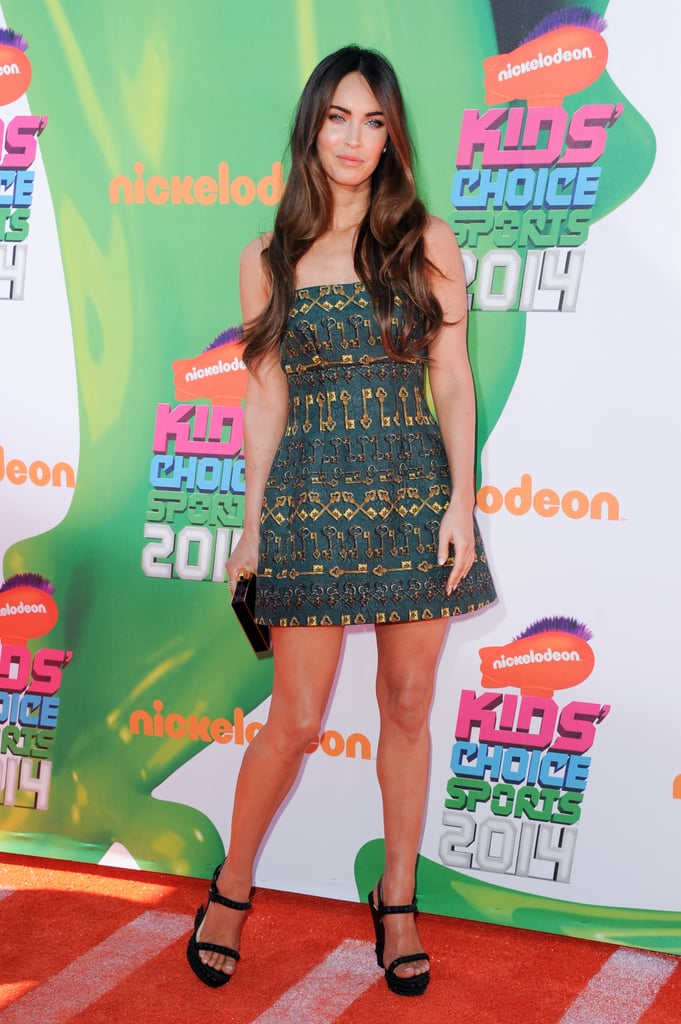 Can we talk about that dress? After Megan Fox [3]'s eyes, it was the first thing we noticed at the Nickelodeon Kids' Choice Sports Awards.
Freida Pinto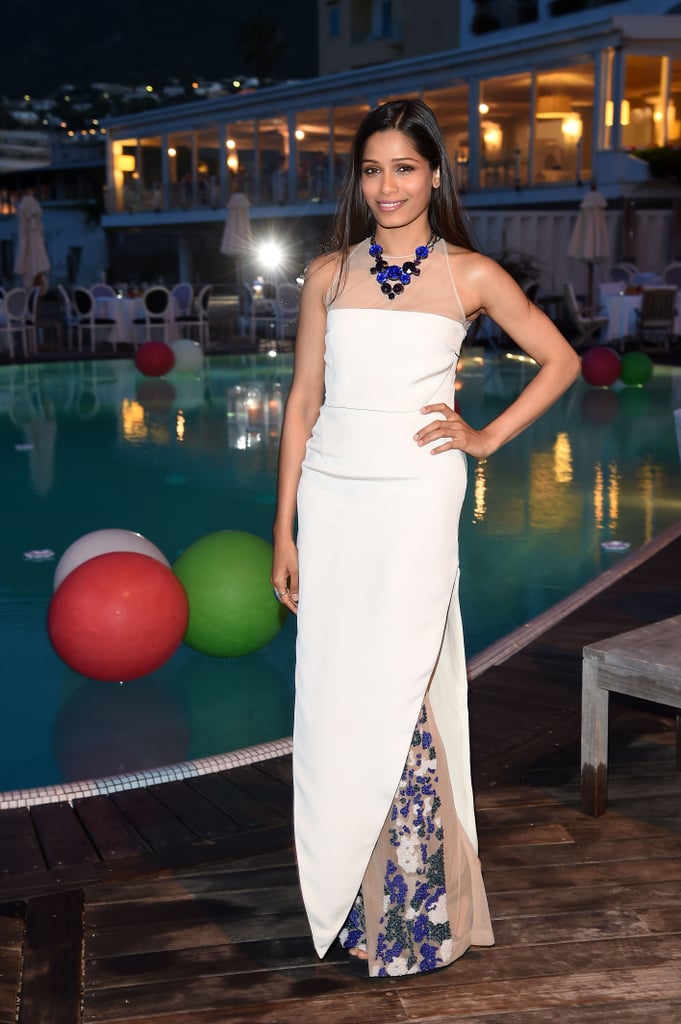 Freida Pinto played up her dress's vibrant details with a chunky necklace at the Ischia Global Film and Music Fest.
Kate Bosworth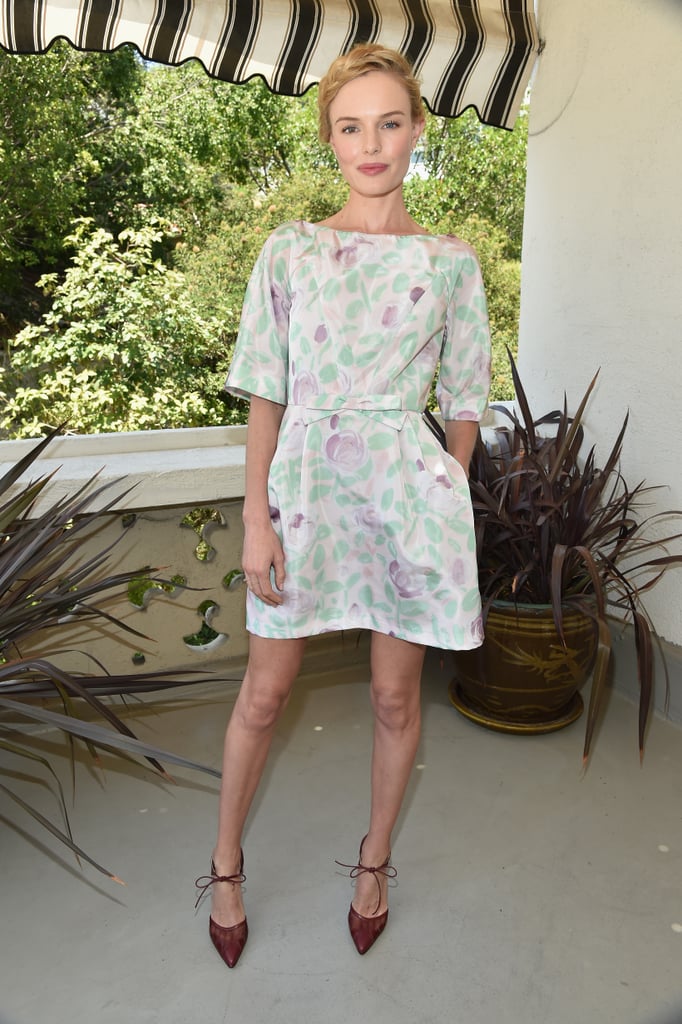 Kate Bosworth [4] launched the Style Thief fashion app in a summery floral dress that she offset with bowed berry heels.
Gisele Bündchen
Gisele Bündchen [5]'s Louis Vuitton dress was good, and those sandals were out of this world — still, neither was the star of the day when the model stepped out to present the World Cup prize.
Emma Stone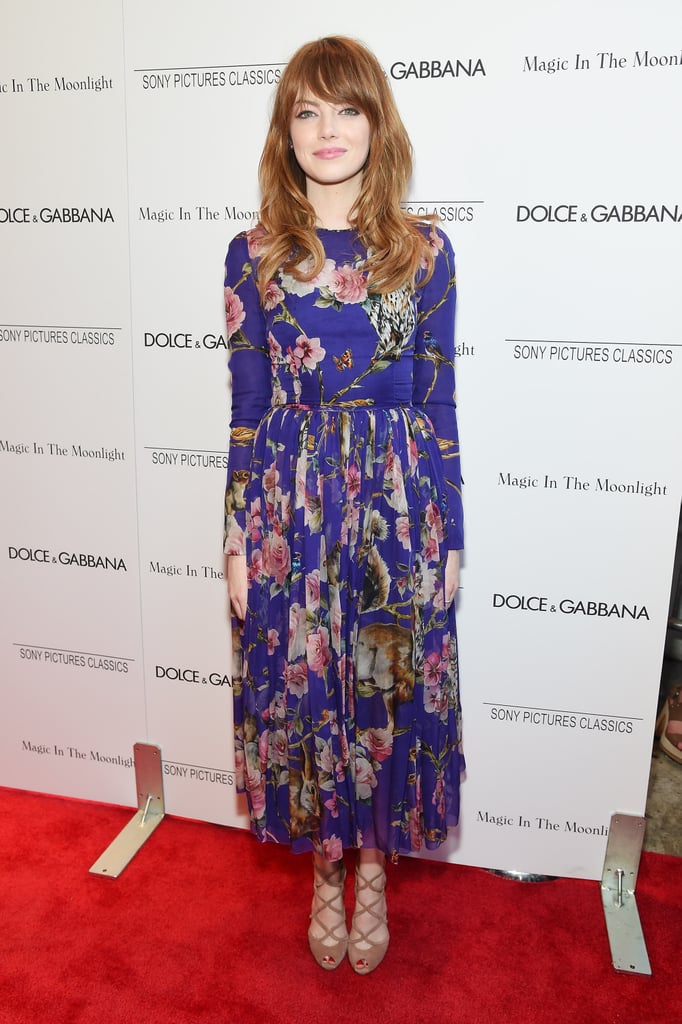 Emma Stone [6]'s strappy heels were the perfect foil to her printed Dolce & Gabbana dress at the New York premiere of Magic in the Moonlight.
Lizzy Caplan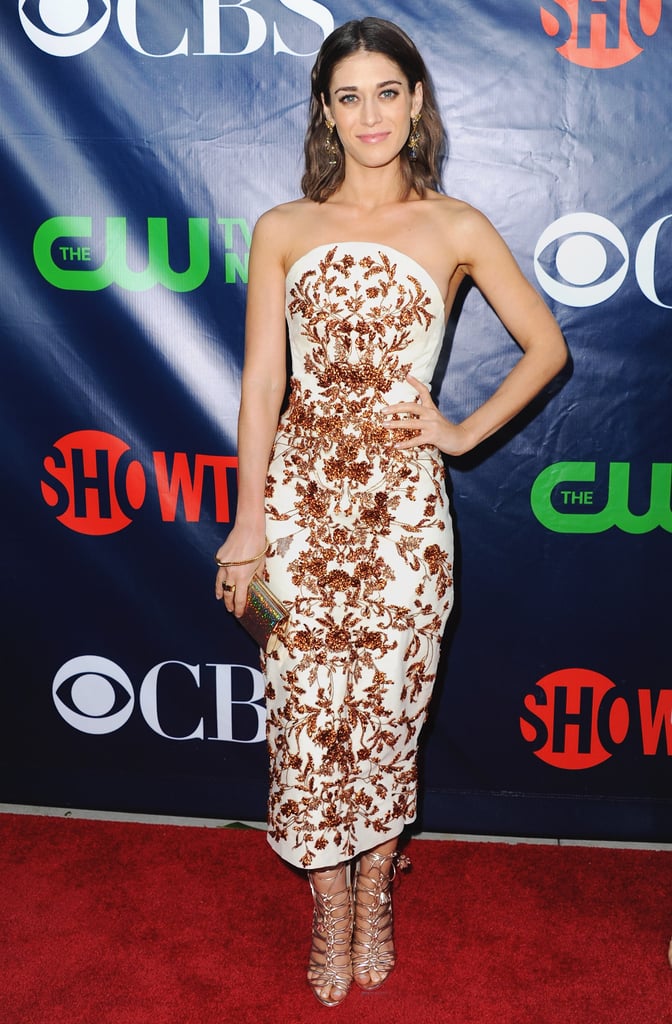 More was more when Lizzy Caplan set off her copper-embroidered Marchesa dress with metallic accents at the Television Critics Association Summer press tour.
Jessica Chastain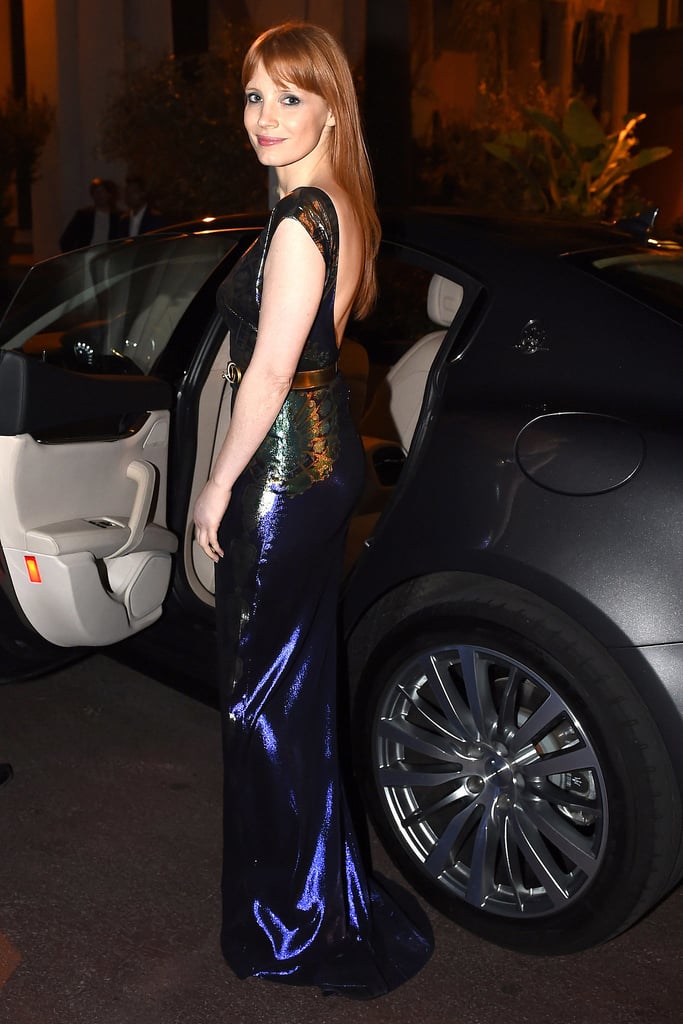 Jessica Chastain's Mary Katrantzou gown was all the sparkle she needed at the Ischia Global Film and Music Fest.
Diane Kruger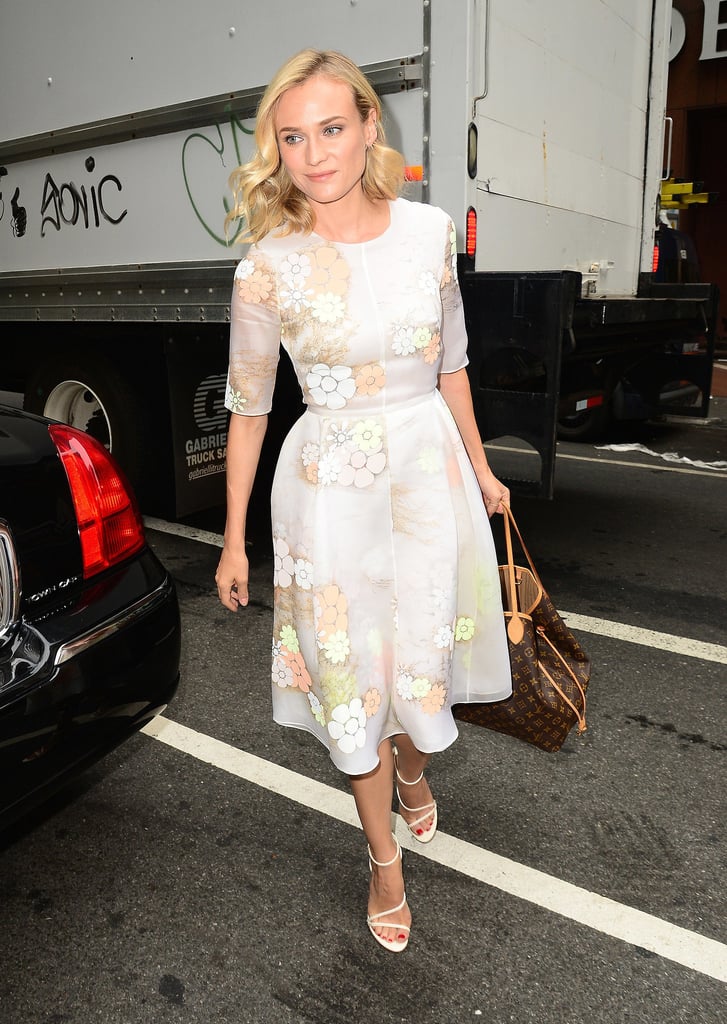 Diane Kruger [7] made crossing the street look chic when she stepped out in a floral dress, white sandals, and a classic Louis Vuitton tote.
Caitlin Fitzgerald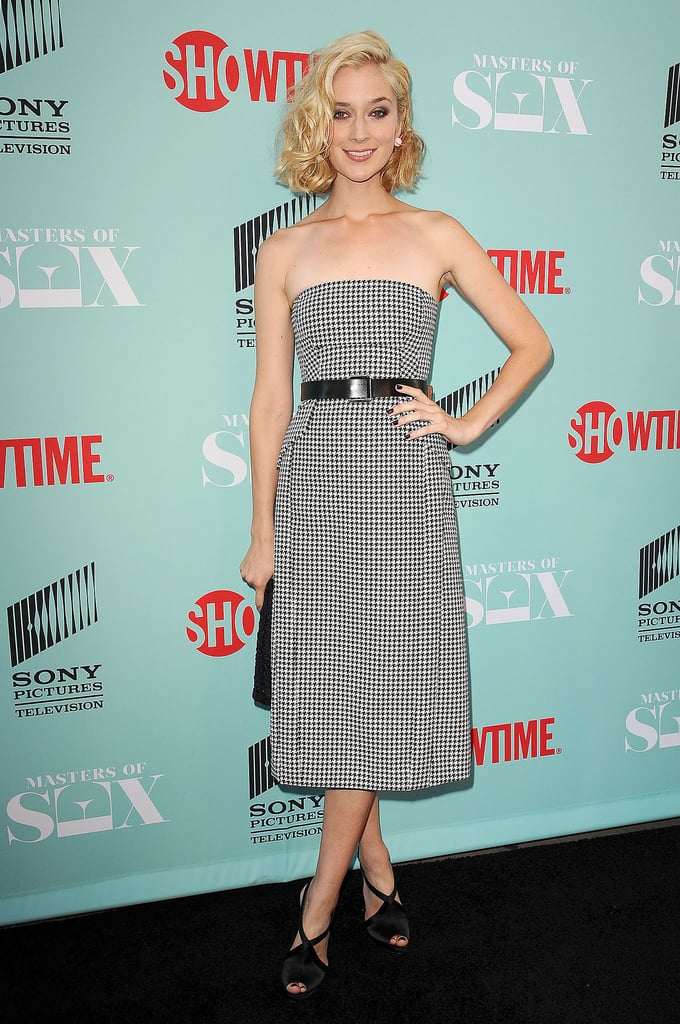 Caitlin Fitzgerald looked seriously cool in her Michael Kors dress, which she paired with chic black extras.
Nicola Peltz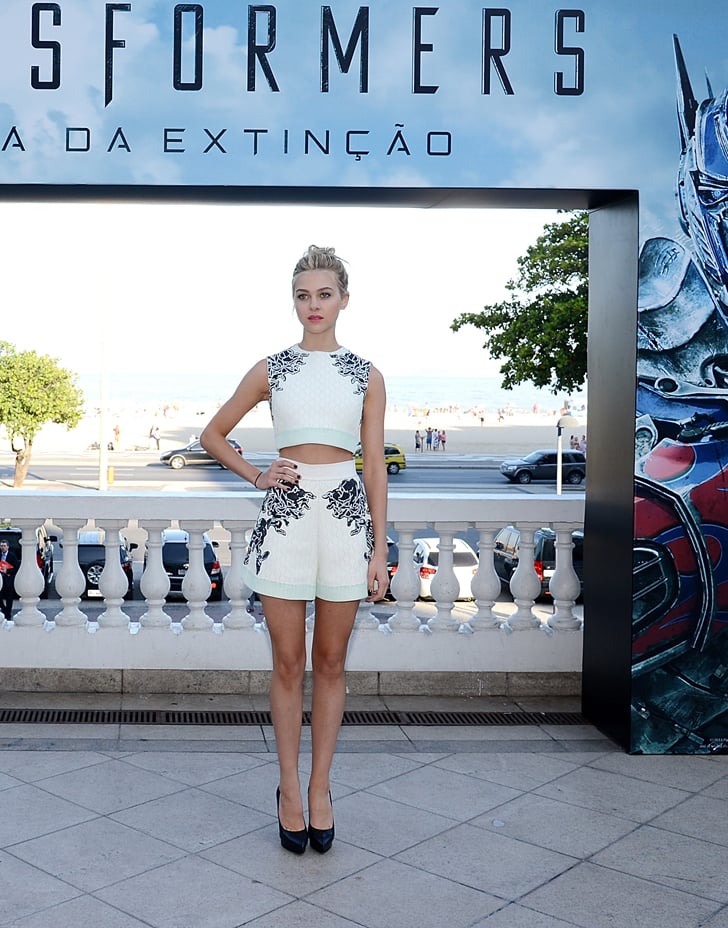 Nicola Peltz kept her string of stylish outings going when she stepped out in an adorable shorts set at the Transformers: Age of Extinction photocall in Brazil.