We'll never get sick of seeing Lupita Nyong'o twirling in her Prada gown [1] or tire of the image of Charlize Theron defining "statuesque" in Dior [2], but after a week of indulging in the best of the Academy Awards red carpet [3] and the Vanity Fair bash [4] to follow, we'd say it's about time for an Oscars cleanse.
If you need a respite from Hollywood's biggest night, look no further than Sienna Miller [5]'s sparkling Chanel number, Taylor Swift [6]'s pretty Oscar de la Renta LWD, or Reese Witherspoon [7]'s adorable Giambattista Valli dress. Lupita's there, too, though this time donning a sexy cutout Michael Kors number. Each look is dynamic, memorable, and (most importantly) not an Oscars gown. See all the looks we love on some very chic ladies.
Source: Billy Farrell Agency [8]
Lupita Nyong'o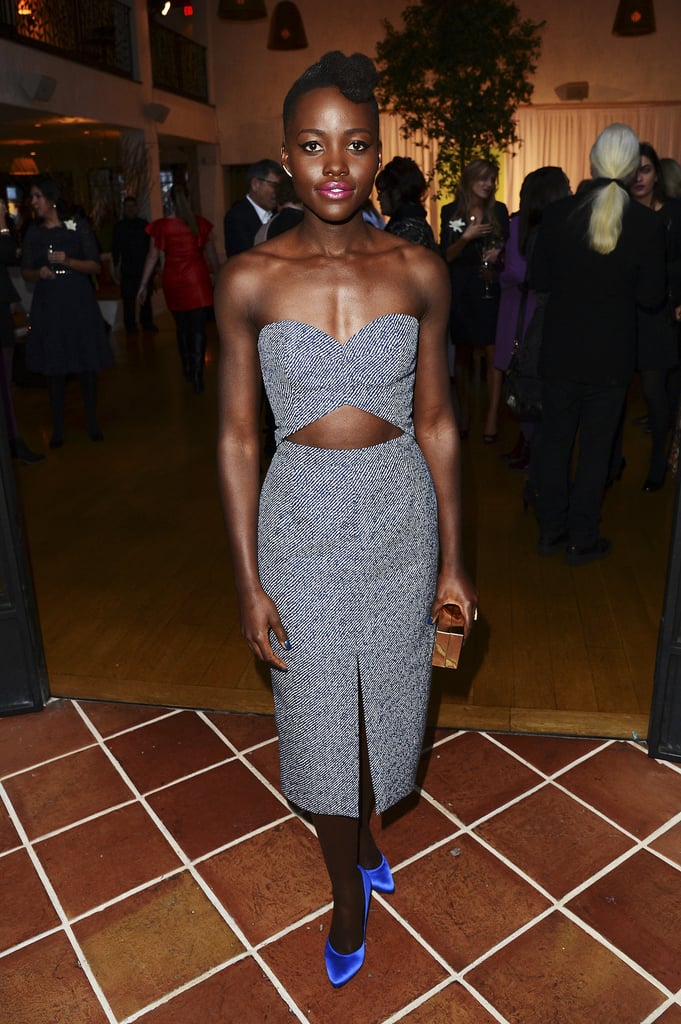 Before she knocked us out in that other blue look [9], Lupita blew us away in a Michael Kors ensemble at the Women in Film cocktail party.
Sienna Miller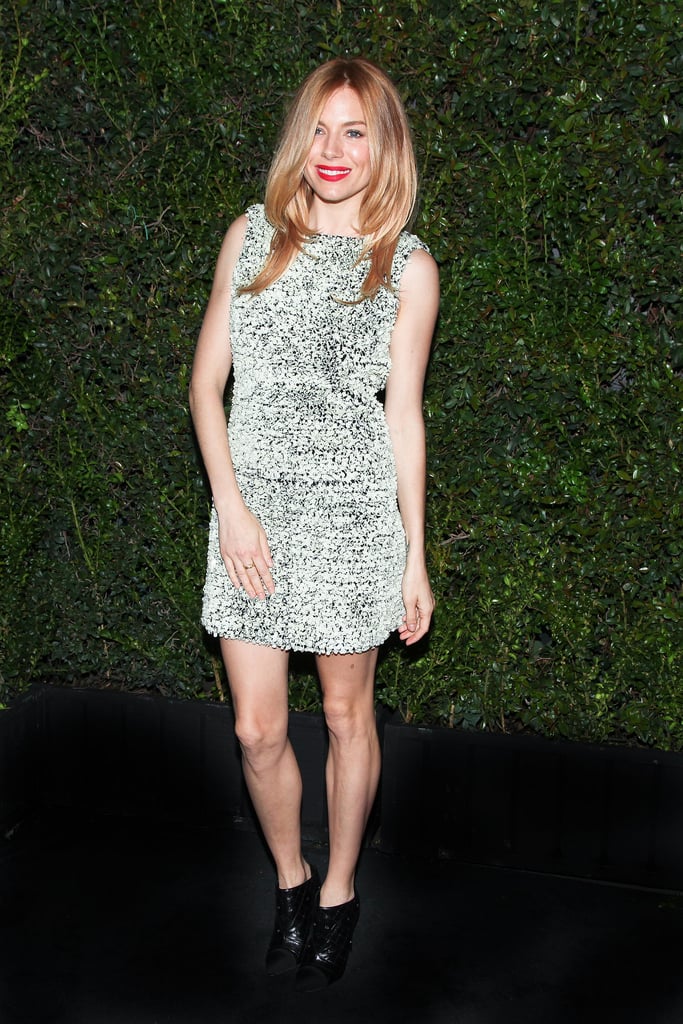 She always glows, but Sienna Miller [10] truly sparkled at Chanel's weekend bash.
Rihanna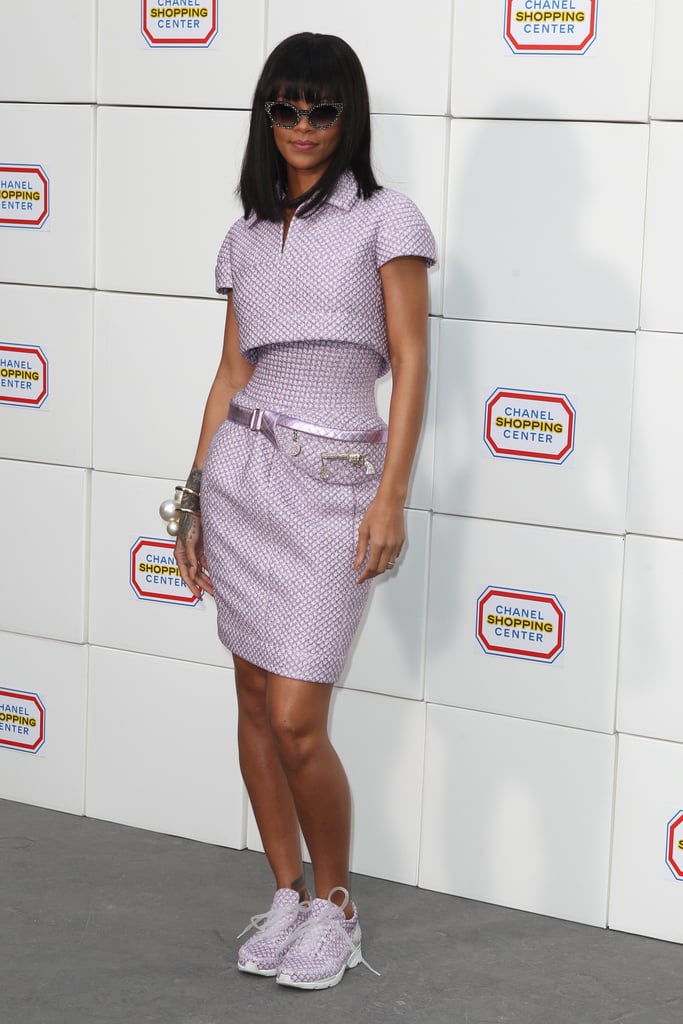 Nobody can rock a fanny pack like Rihanna [11]. The singer gave the accessory (and sneakers [12]) her cool flair at Chanel's Paris Fashion Week show [13].
Cate Blanchett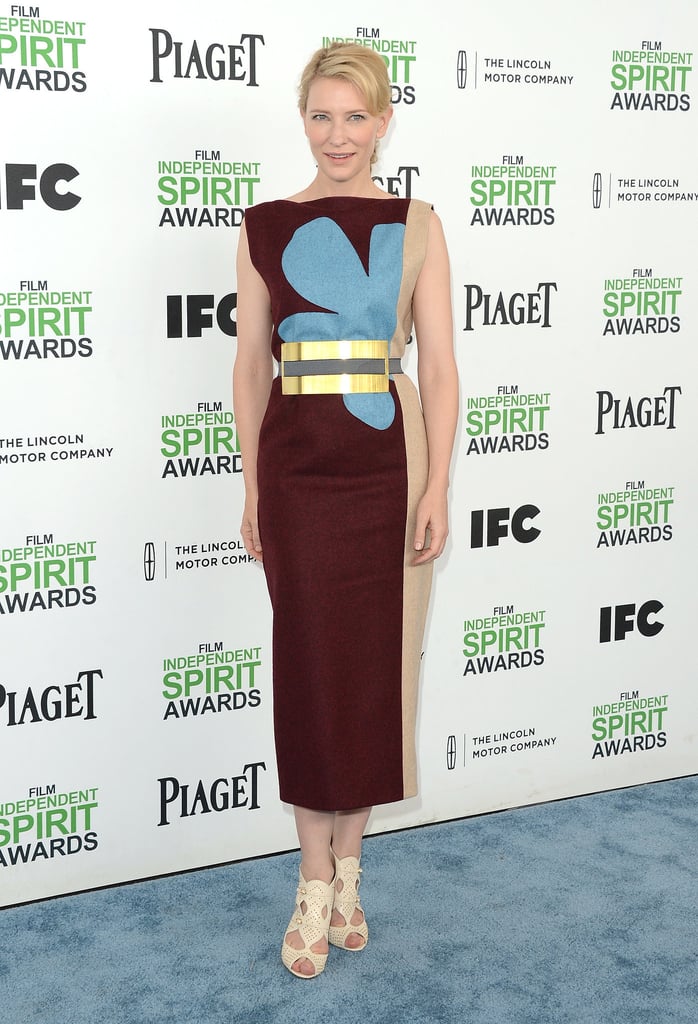 Before she took home her Academy Award, Cate gave us another floral look to admire in Roksanda Ilincic's Spirit Awards-ready sheath.
Reese Witherspoon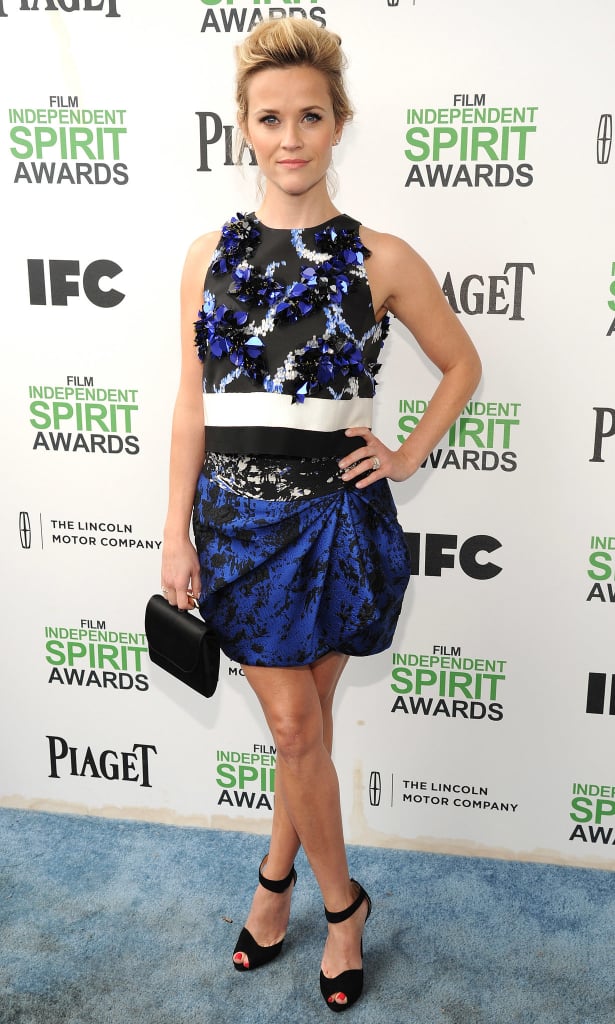 Reese also showed her flower power at the Spirit Awards in a vibrant Giambattista Valli design.
Emmy Rossum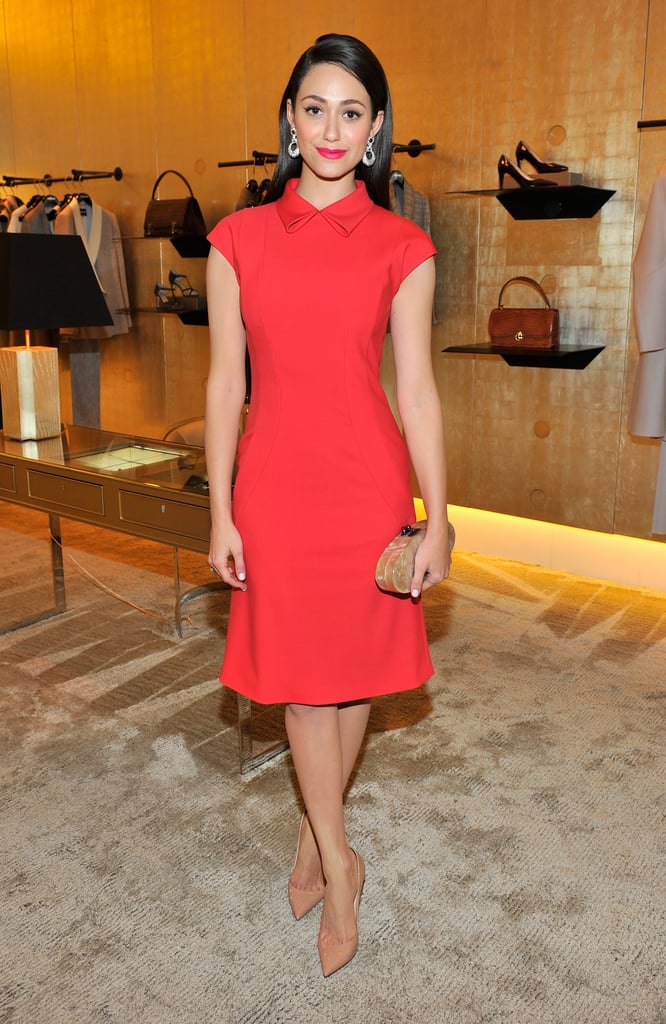 Emmy made sure Giorgio Armani had one hot party by heating up the Beverly Hills event in the label's scarlet design.
Taylor Swift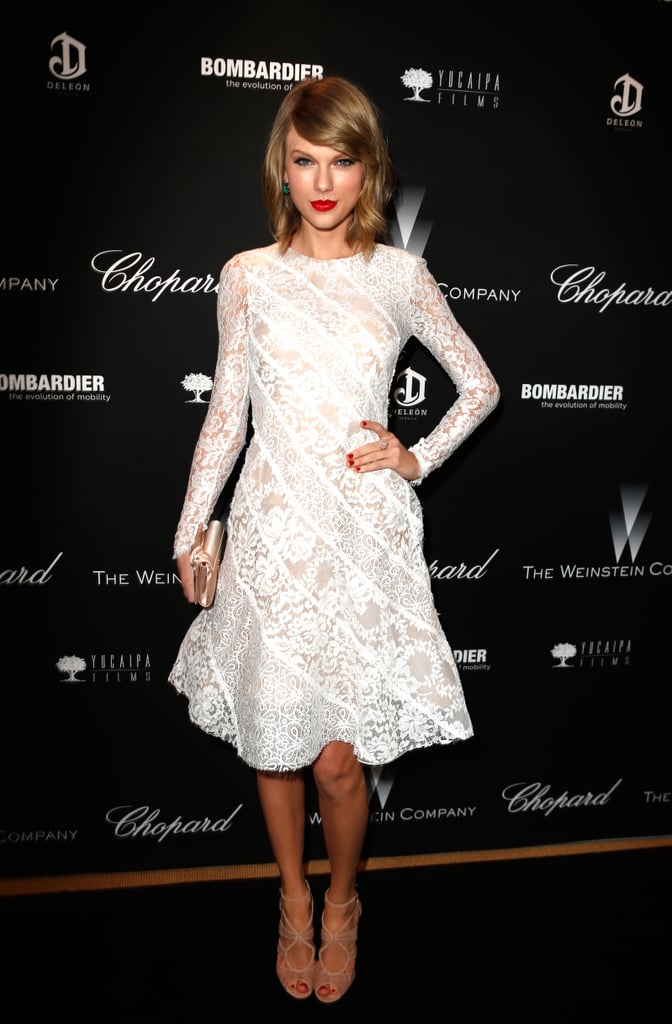 Taylor's a sucker for a white lace dress, and we are too, thanks to her Oscar de la Renta look at the Weinstein Company's party.
Diane Kruger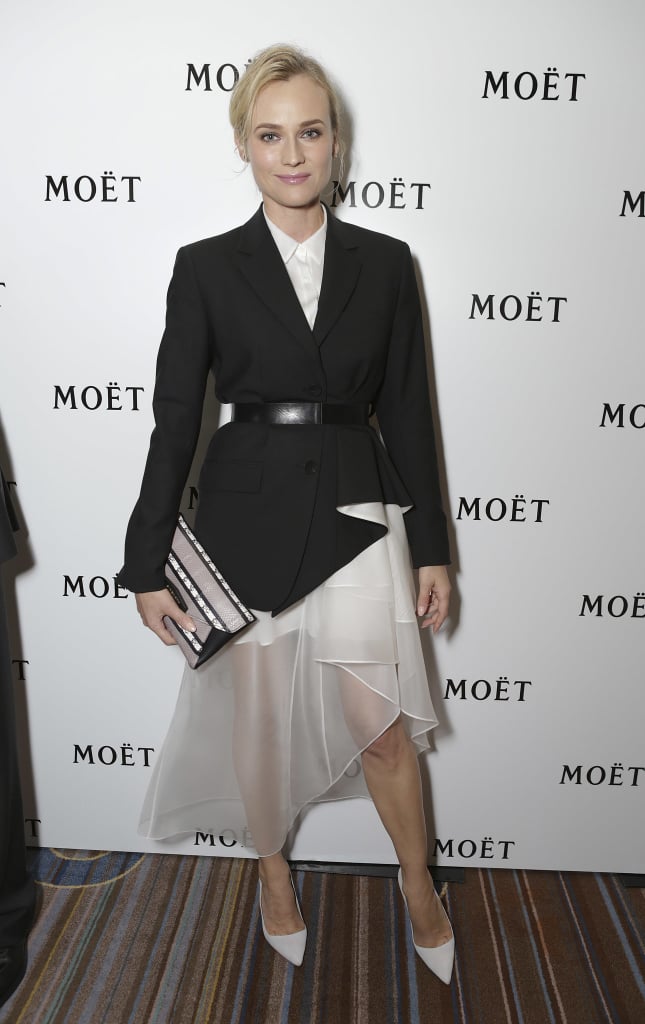 Diane definitely made an impression in her black and white Theory designs at the Impact Awards.
Naomie Harris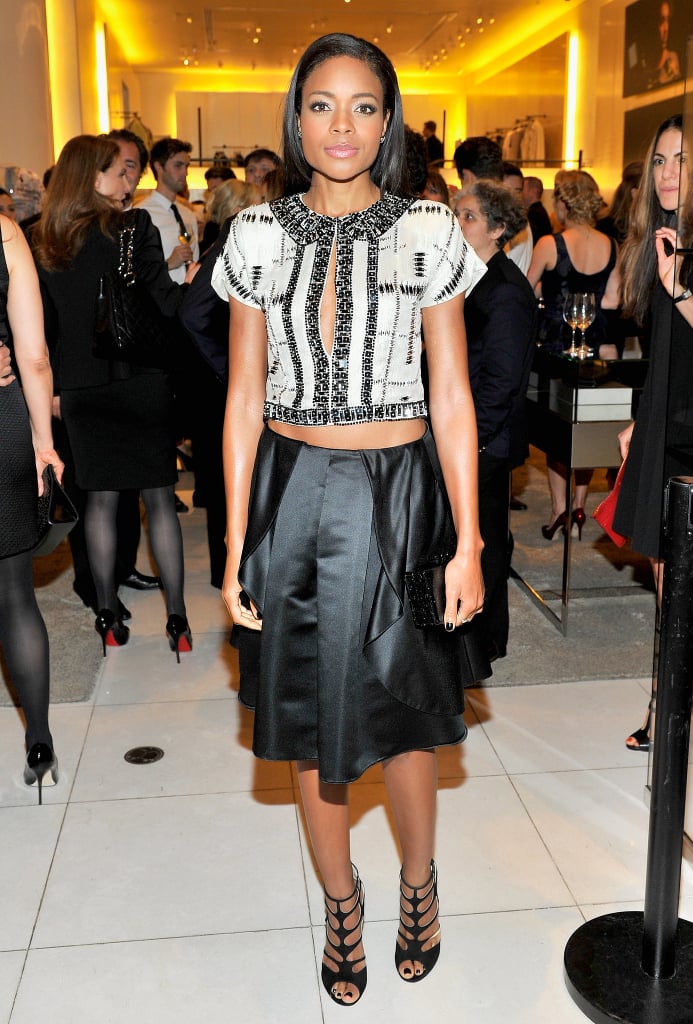 Naomie bared her midriff in Armani while feting Martin Scorsese [14] and Paolo Sorrentino at the label's party in their honor.
Jaime King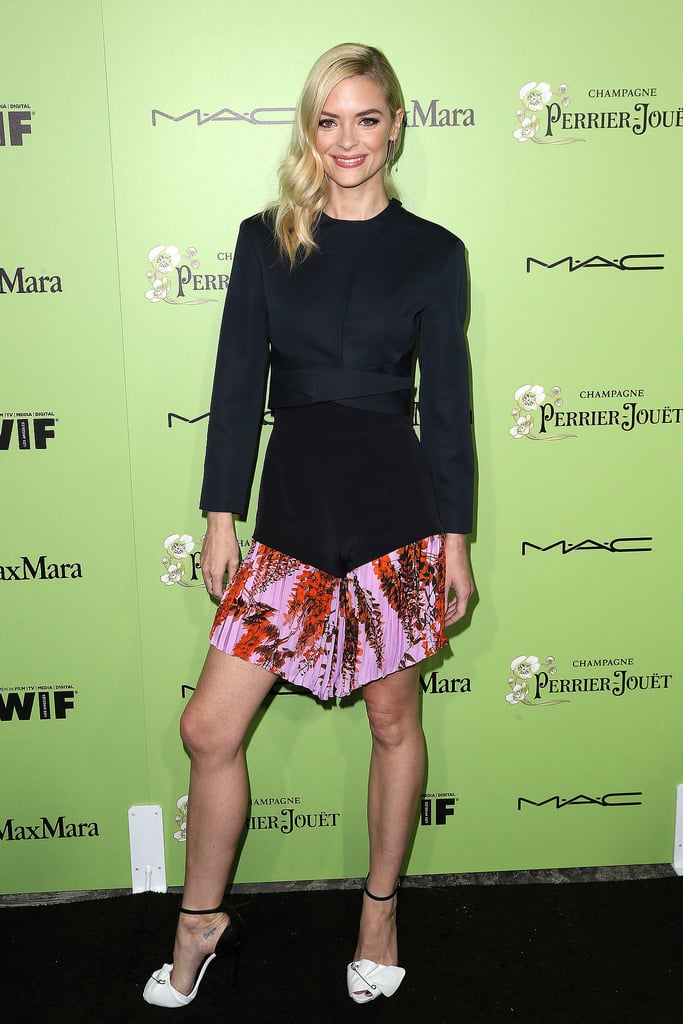 Jaime also showed skin but opted for her leg in a sweet Dior design at the Women in Film bash.