You didn't have to jet to Cannes to make our top 10, but it sure didn't hurt. Stars like Cate Blanchett [1], Zoe Saldana [2], and Nicole Kidman [3] dressed for the occasion in sparkling, ruffled, and frothy gowns.
On the other end of the world, Freida Pinto joined Chanel in Dubai and wore a look that was equally fitting and just as stylish as anything you could hope to see in the South of France. That's because she embraced her scenery in an exotic ensemble that paired her frilly crop top with a tiered mosaic-inspired maxi skirt. See all the looks we loved on some very chic ladies.
Cate Blanchett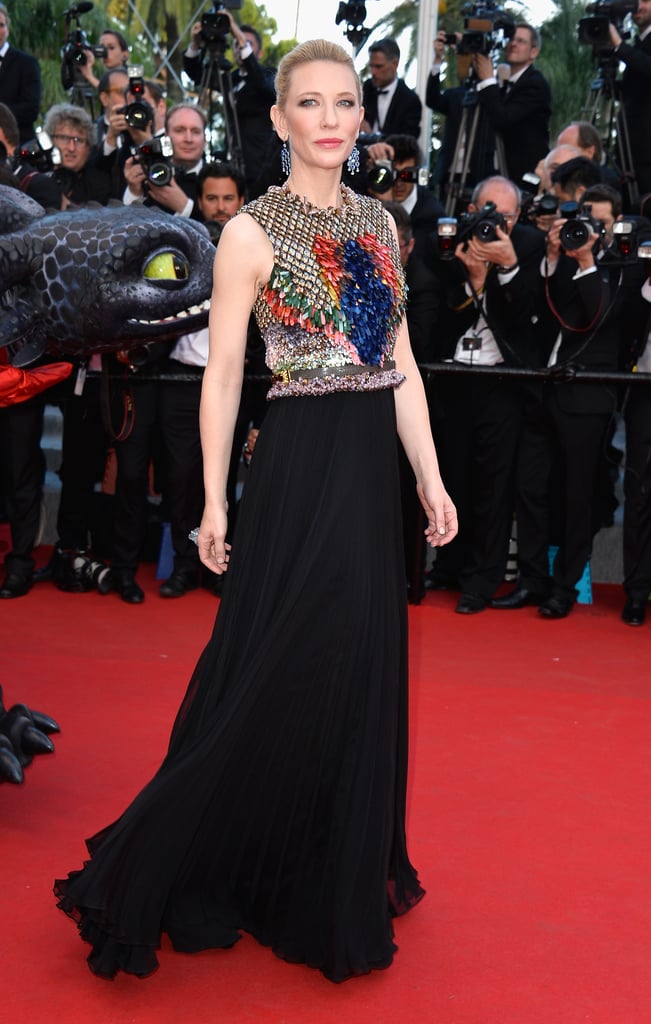 Cate Blanchett [4] certainly found the perfect dress in her scaled Givenchy design when she attended the Cannes premiere of How to Train Your Dragon 2.
Lupita Nyong'o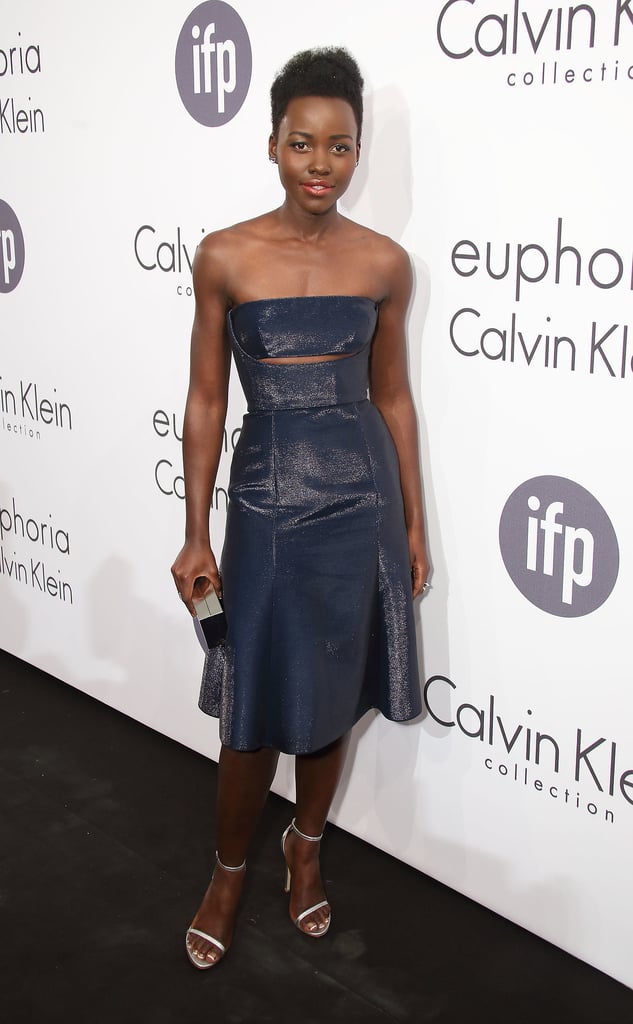 While feting Women in Film at the Cannes Film Festival, Lupita Nyong'o shimmered in the label's cutout cocktail dress.
Freida Pinto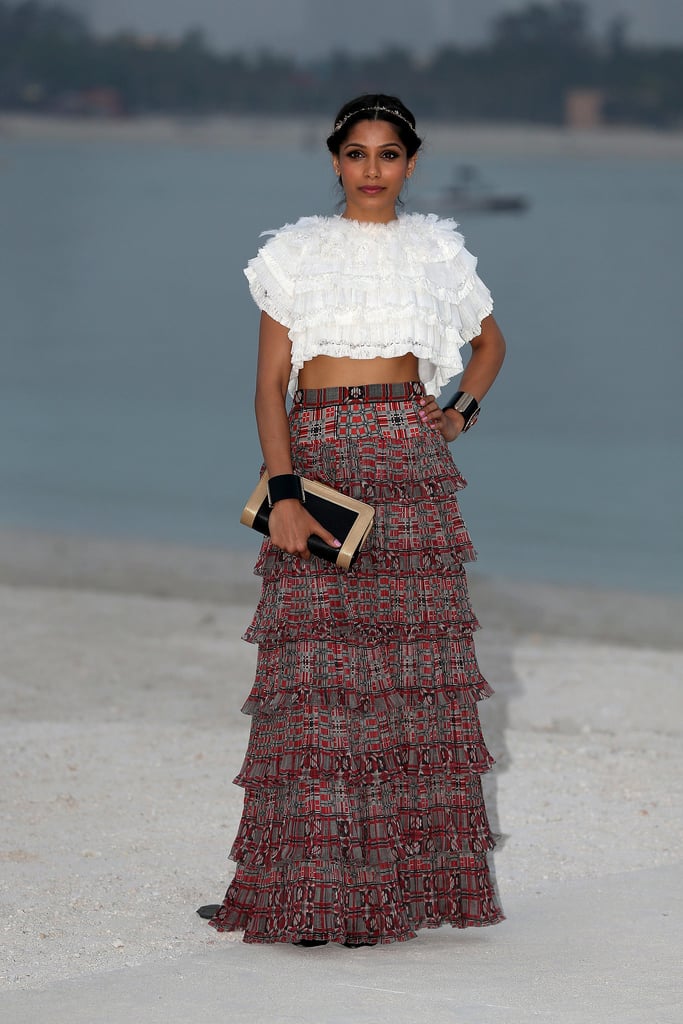 When Chanel treated their guests to a Cruise runway show in Dubai, Freida Pinto dressed for the occasion in Eastern-inspired garb.
Nicole Kidman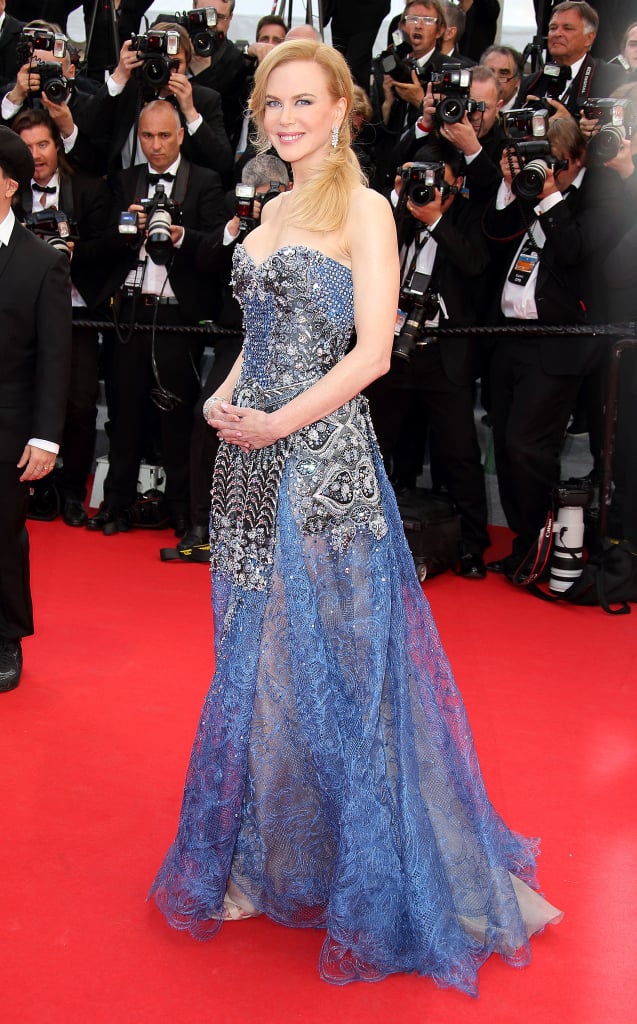 Princess Grace couldn't have done it any better! Nicole Kidman [5] picked an aptly regal Armani Privé number for the Grace of Monaco premiere in Cannes.
Charlize Theron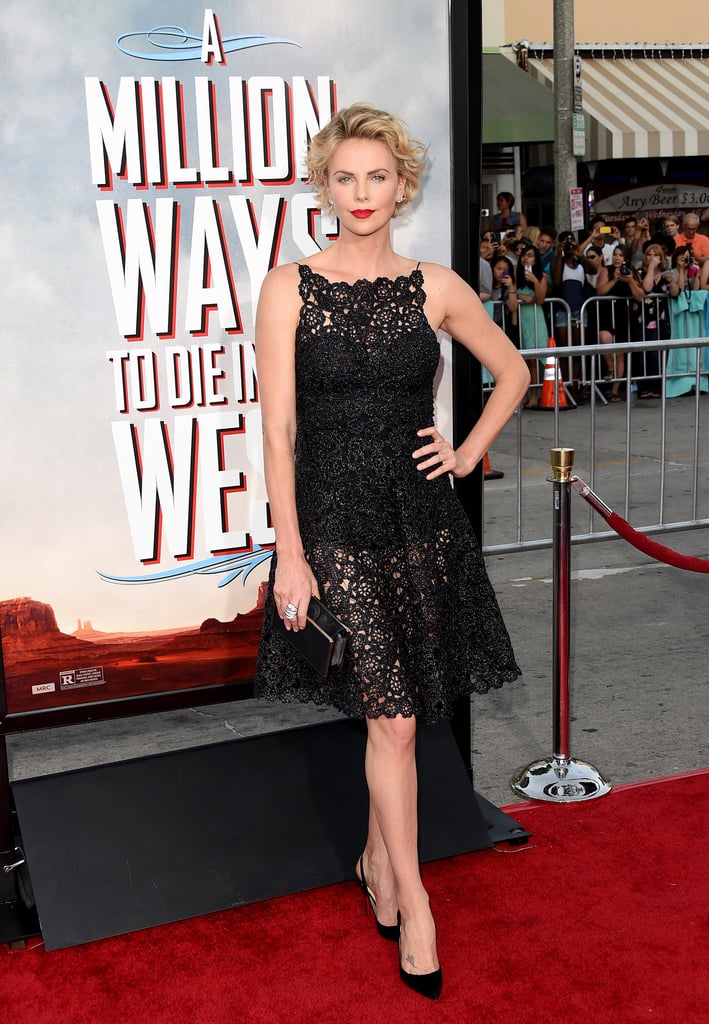 Charlize Theron [6] knew better than to bring a knife to a gunfight, and she won the A Million Ways to Die in the West red carpet in a knockout Dior design.
Zoe Saldana
At the Grace of Monaco premiere, Zoe Saldana [7] looked breezy and elegant, just like Cannes!
Emma Watson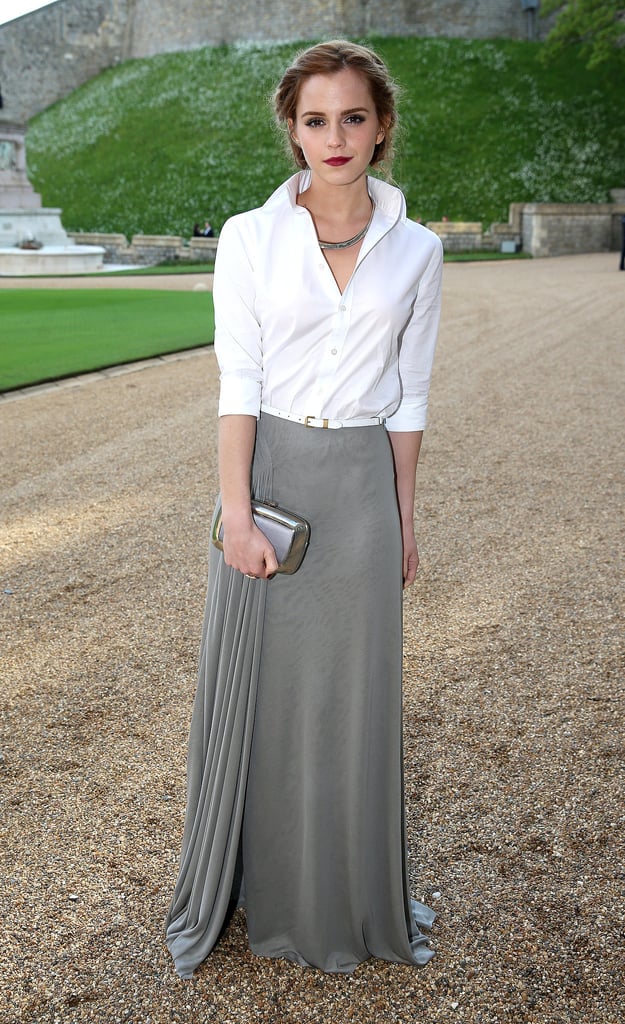 What does a Brit wear to greet the royal family? For Emma Watson [8], the answer was American heritage brand Ralph Lauren, who outfitted the star in regal separates for the Royal Marsden dinner at Windsor Castle.
Julianne Moore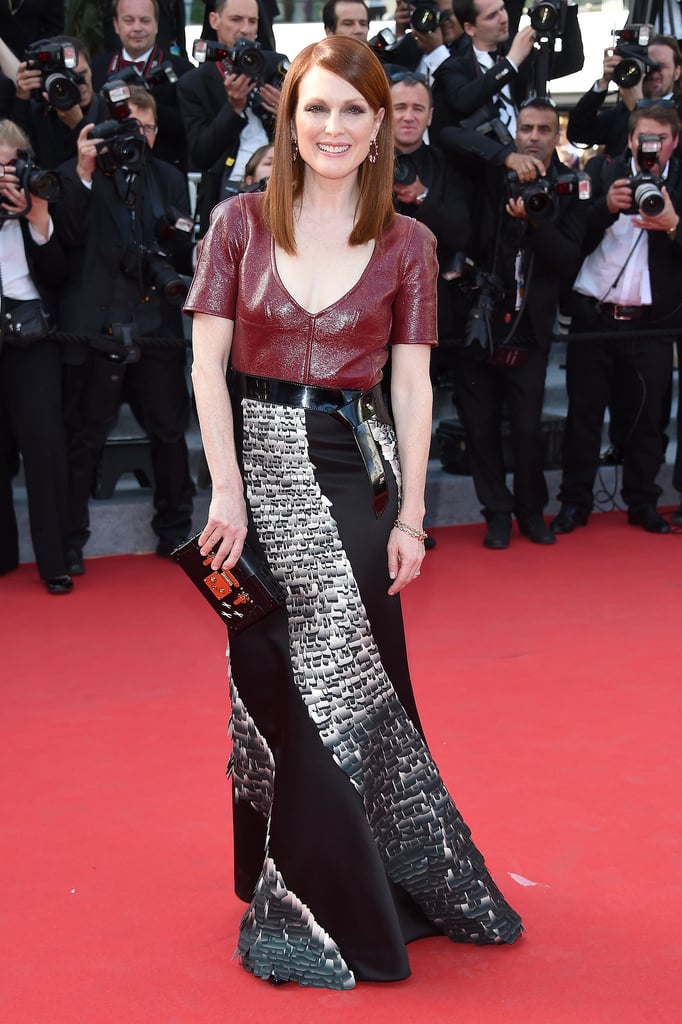 Julianne Moore went an unexpectedly edgy route in Louis Vuitton's leather gown at the Mr. Turner premiere. The materials may not have been quintessentially Cannes, but the high-fashion approach represented the festival through and through.
Jennifer Lawrence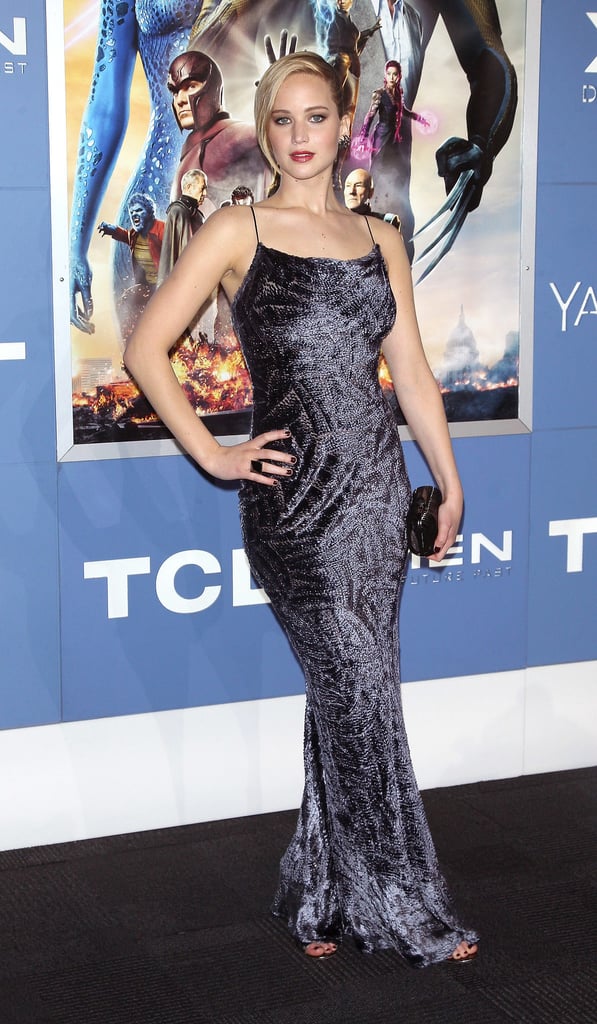 Jennifer Lawrence [9] made a rare departure from Dior [10] and opted for a slinky velvet Jason Wu gown that mimicked the curves of her X-Men: Days of Future Past role.
Blake Lively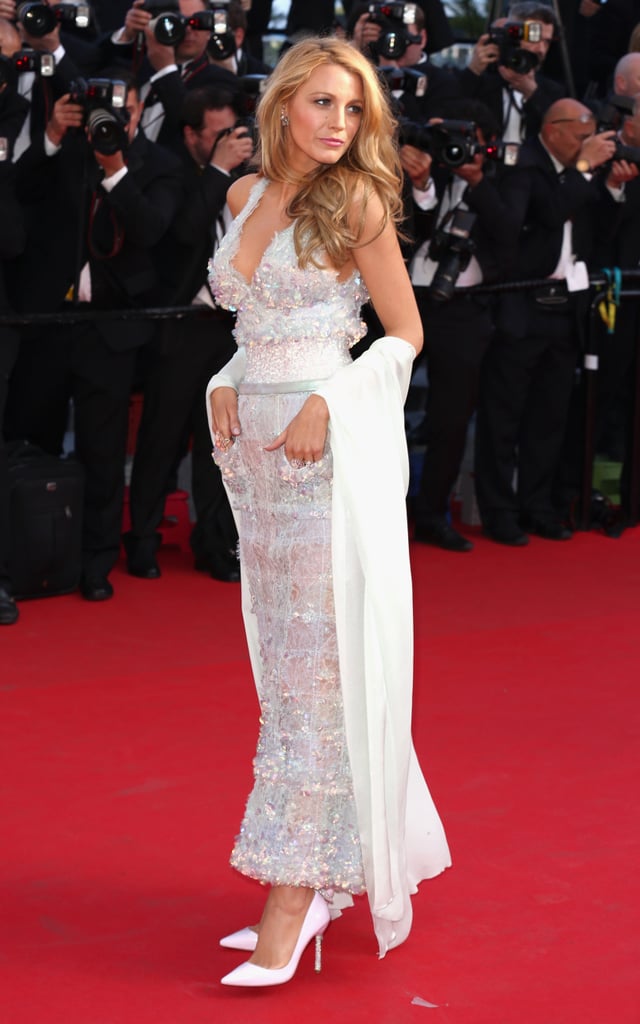 At the Mr. Turner premiere, Blake Lively [11]'s Chanel gown was Cannes at its best: elegant, eye-catching, and intriguing.