We sincerely hope you're based somewhere warmer, but us? We're stuck in New York City, dealing with yet another snowstorm, which means more time cooped up indoors. In turn, that always seems to mean more online shopping. To avoid destroying our bank account, we paid special attention to the sale sections of our favorite sites and brands and found these gems. Enjoy!
Alexander Wang Gray Felt Adina Sandals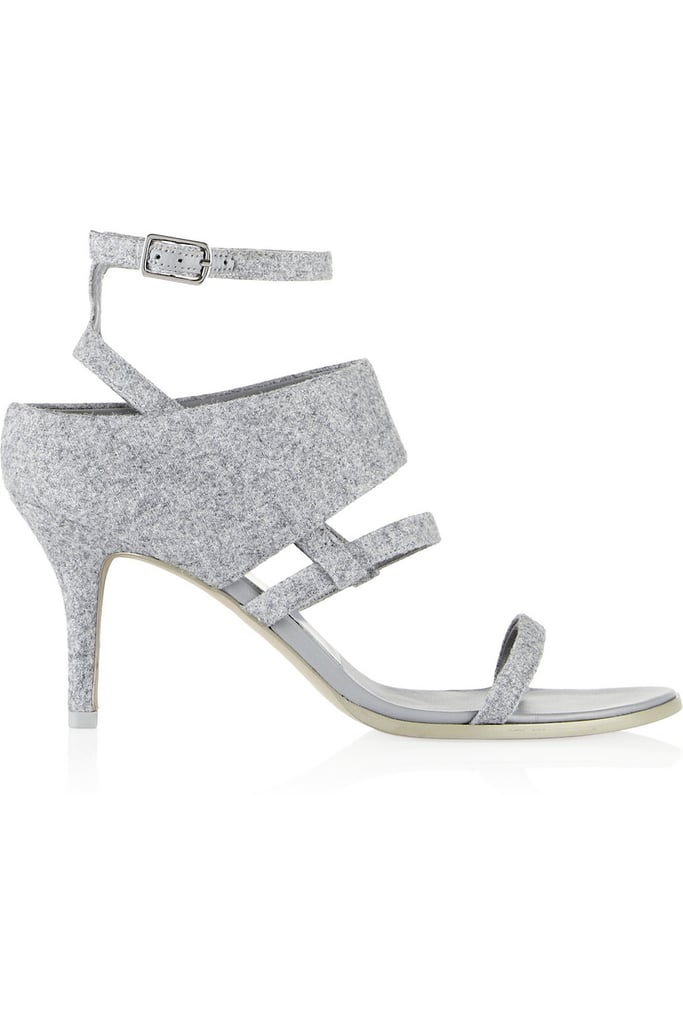 Comfortable and chic? We don't pass that combo up often, and these soft gray Alexander Wang heels [1] ($268, originally $595) just might need a home in our closet.
J Brand Gray Zhou Turtleneck Sweater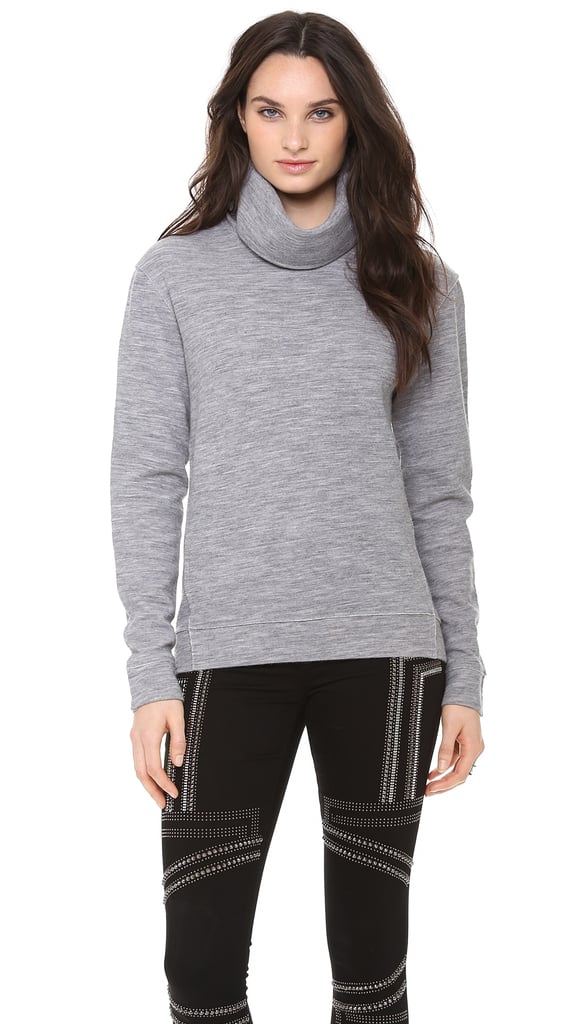 The turtleneck is back in right this second, making it a perfect time to scoop up this wool-blend [2] ($68, originally $225) from J Brand.
Sea Leopard-Print Ruffle Dress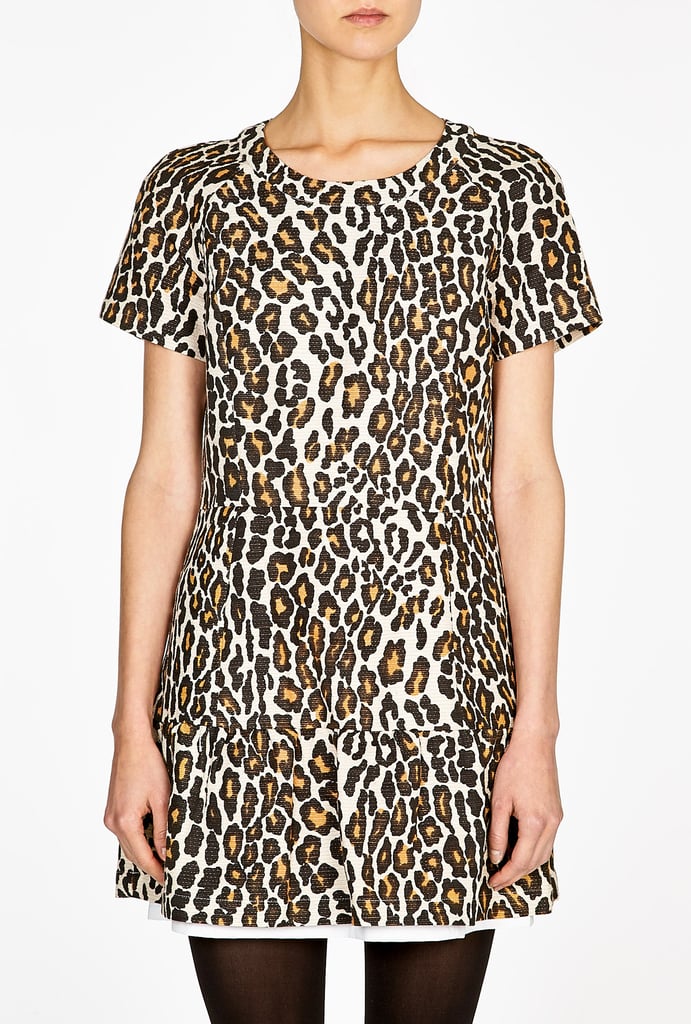 Leopard print will forever have a special spot in our heart, and Sea's version [3] ($157, originally $523) is too vivid too ignore.
Elizabeth and James Landon Colorblock Wide-Leg Trousers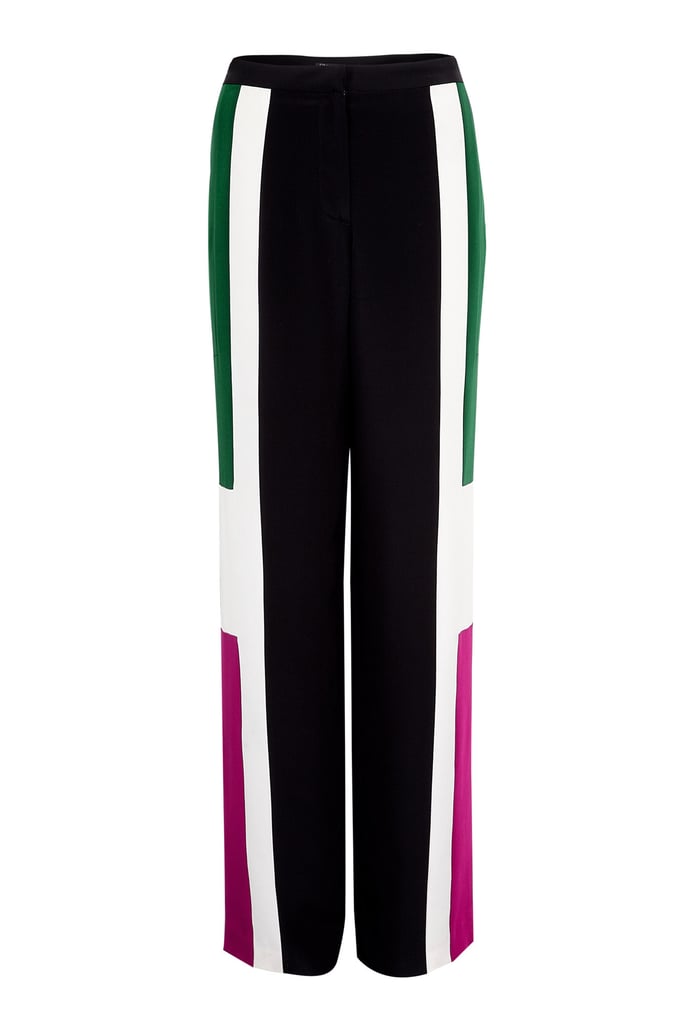 Swishing around in wide-leg pants is basically a style addiction of ours, which means we're always looking for perfect pairs to add to our collection. This Elizabeth and James pair [4] ($160, originally $535) would work for Winter layered over tights, too.
Milly Brown Leather Zooey Tote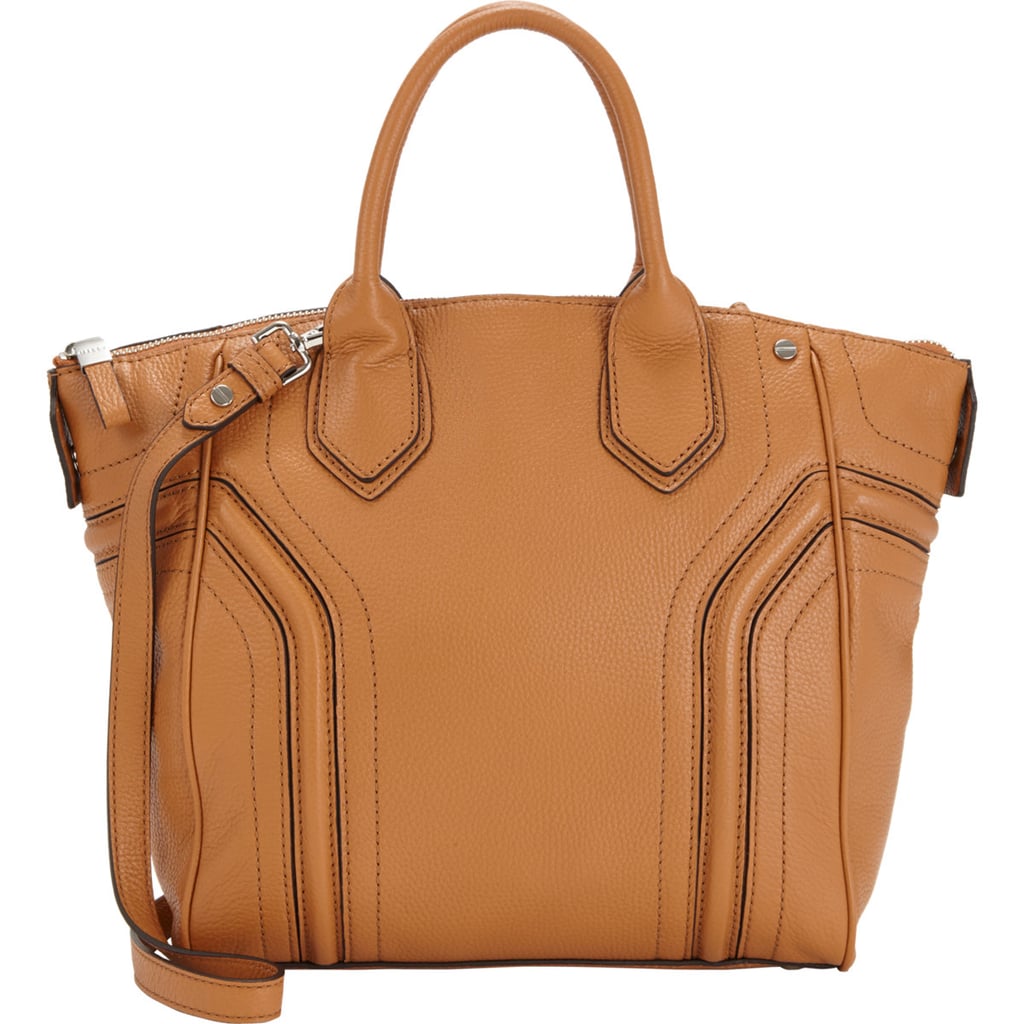 Just the right size and in a classic tobacco shade, this Milly bag [5] ($299, originally $435) will work for both work and weekend.
Narciso Rodrigeuz Colorblock Boot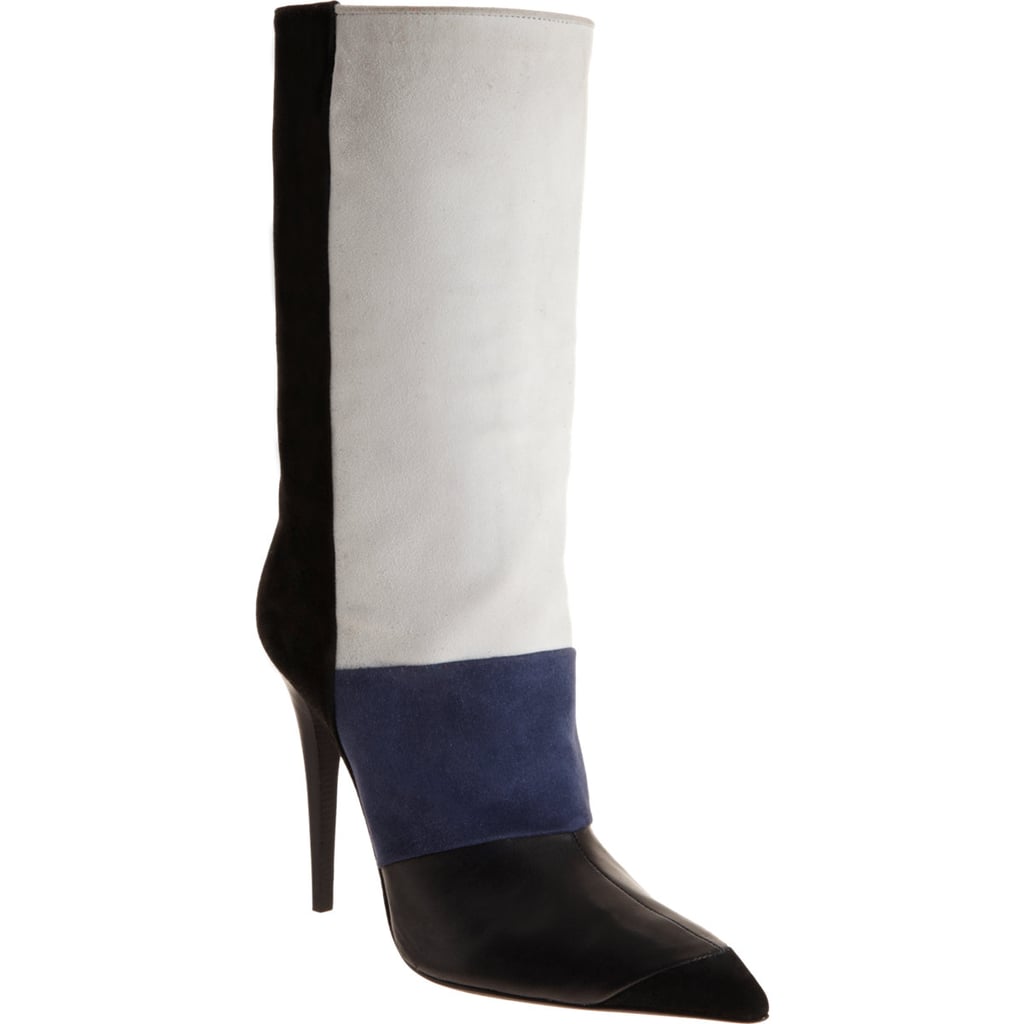 These sophisticated Narciso Rodriguez boots [6] ($339, originally $1,695) still feel a bit playful and fun thanks to the black, white, and blue color trio.
Club Monaco Burgundy Tasha Faux Leather Leggings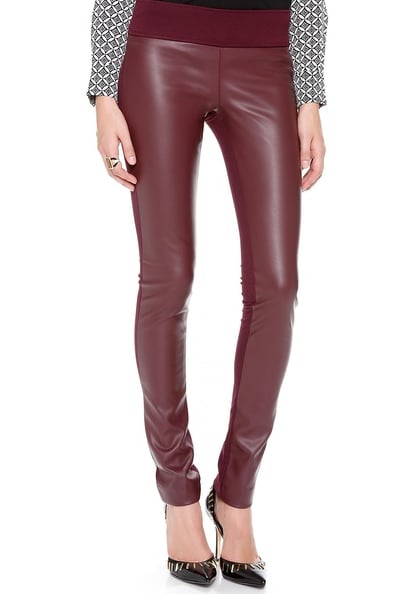 True story: we've seen these front panel faux leather leggings [7] ($45, originally $150) on someone and were stunned by how realistic they look. Now that they're on sale, we're definitely snagging a pair.
Tory Burch Velvet Beetles Smoking Slippers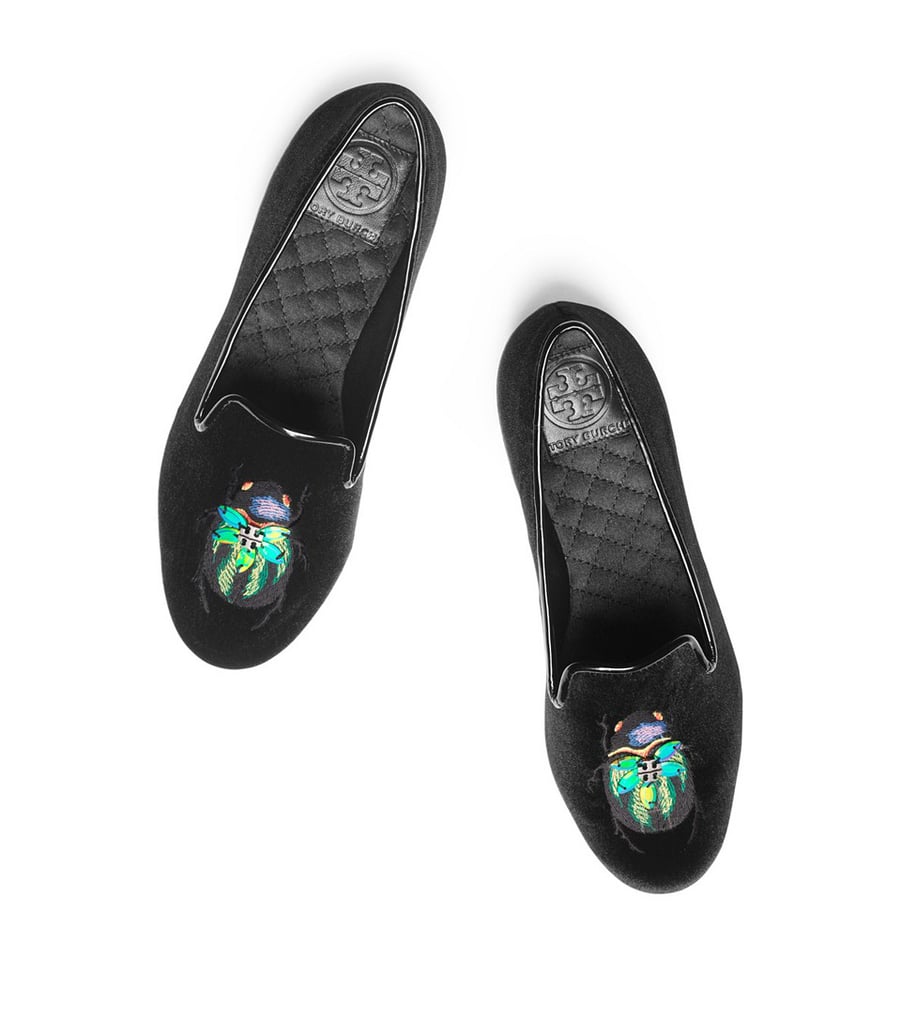 We've loved Tory Burch's cheeky flats [8] ($193, originally $275) ever since spotting them on Ashley Greene [9] — finding them on sale was almost too good to be true.
Black Halo Gray Leopard Dress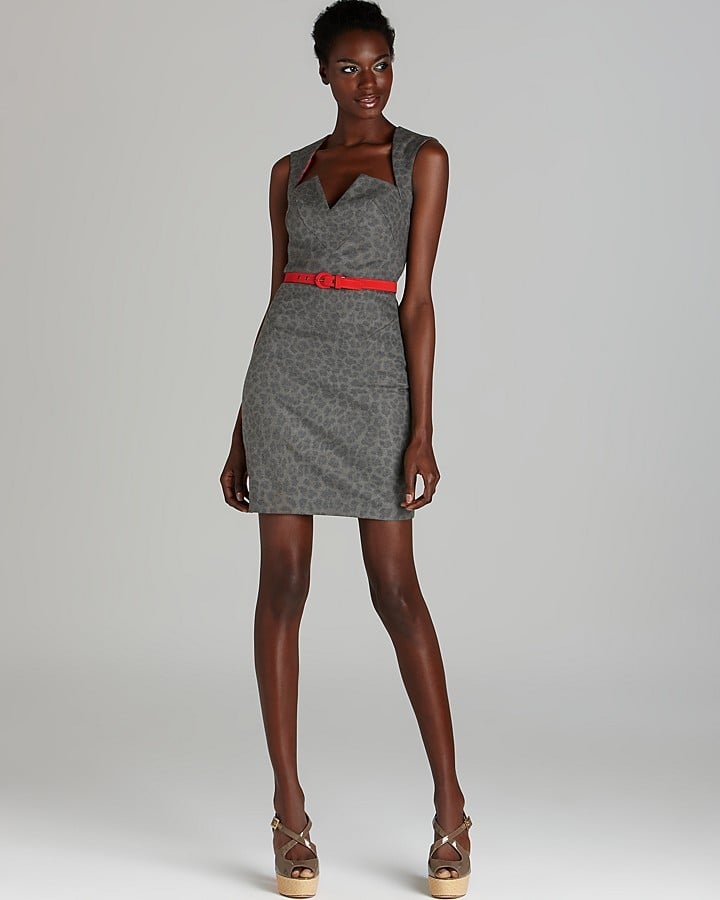 The sharp cut of this Black Halo leopard dress [10] ($150, originally $375) would make it work in the office, but the saucy print and interesting neckline could turn it into a fabulous first date outfit, too.