Just like the outfits, the shoes and bags are on point at New York Fashion Week. So for every street style [1] sighting, there's a handful of cool add-ons to gush over.
This season, it was a parade of practical lug soles, crossbody bags, and fur-covered clutches — but don't underestimate the willpower of showgoers who braved the cold [2] in cutout booties and killer heels. See it all right here.
Source: Getty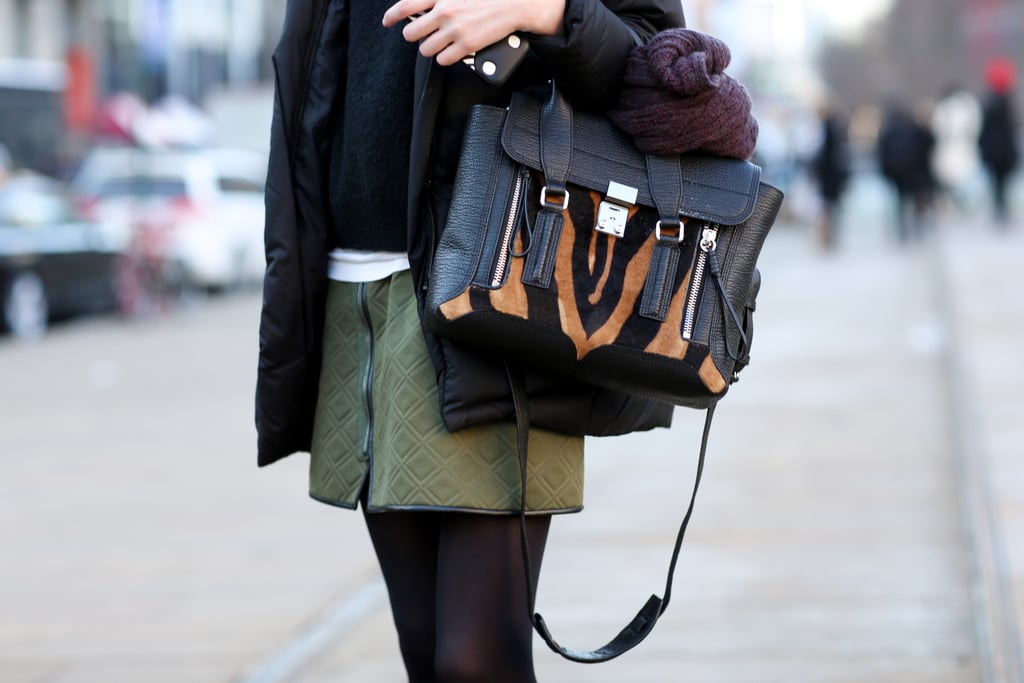 You can't tame a wild-print Pashli.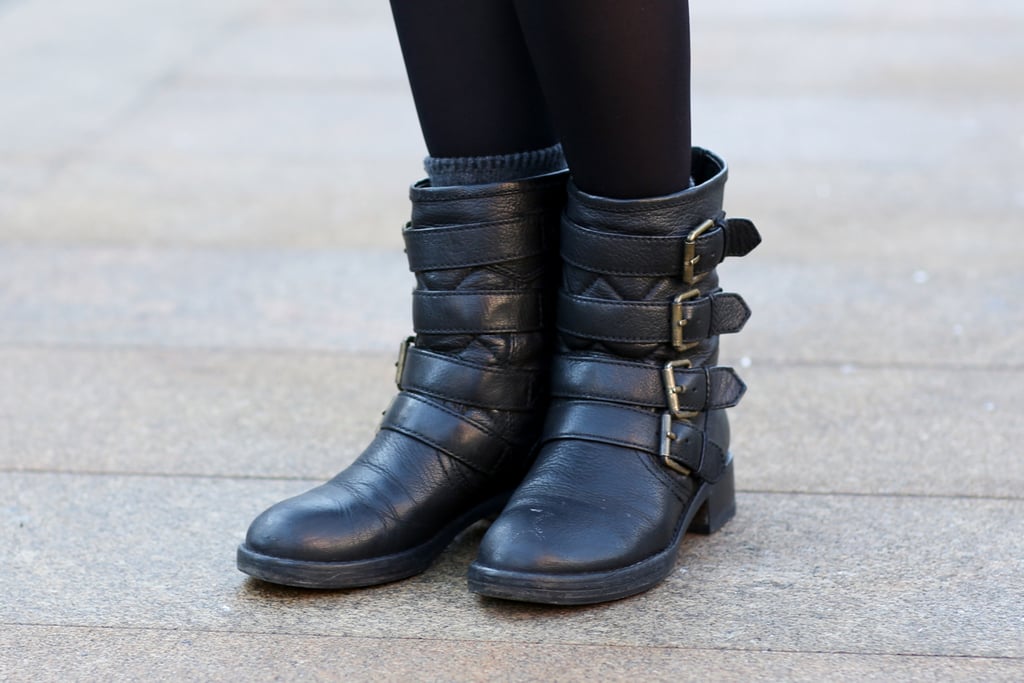 We're always in favor of a great biker boot.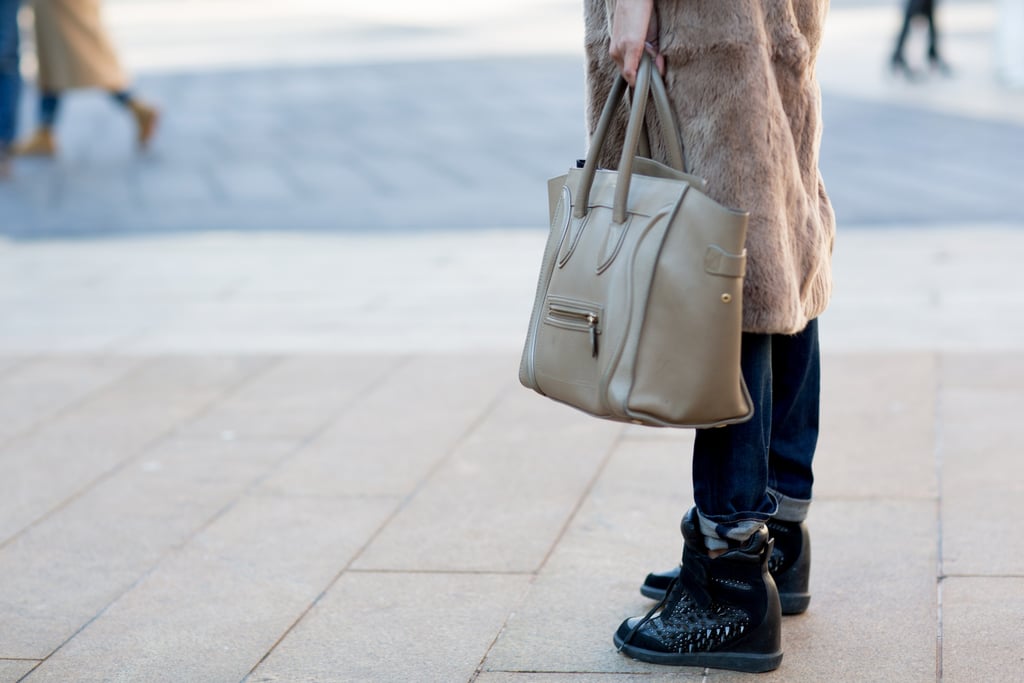 The most serene Céline hue.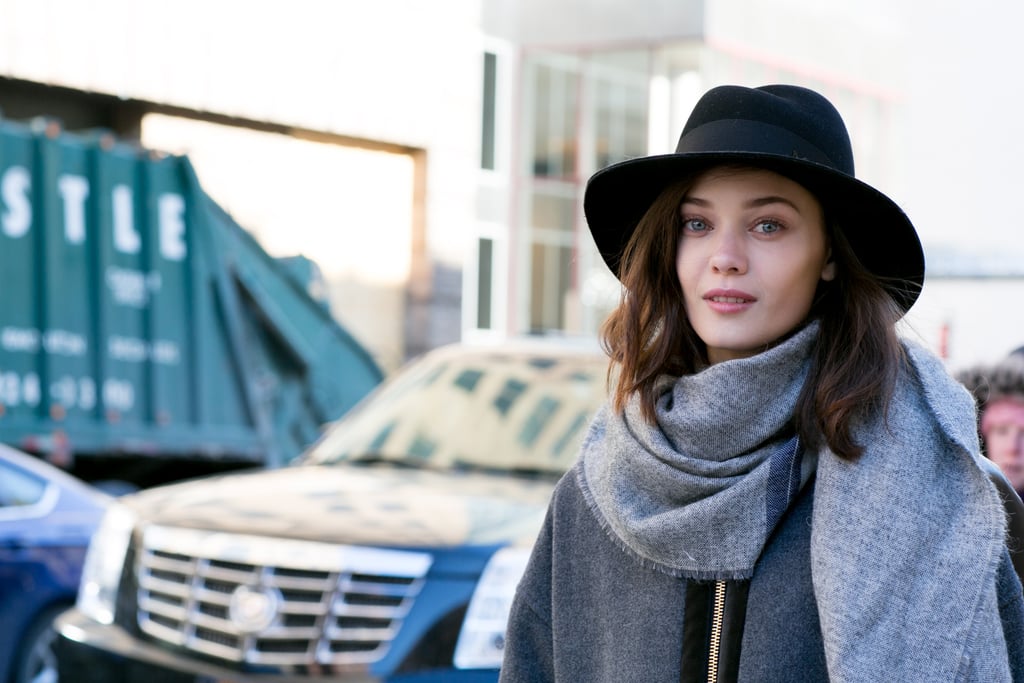 No better time than now to embrace the hat.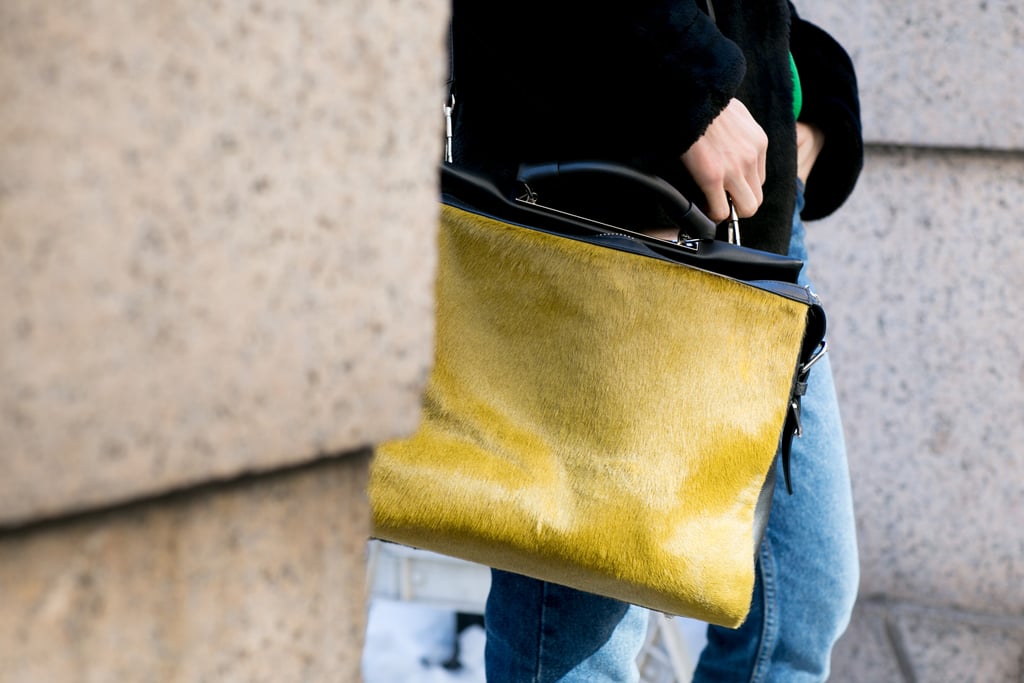 Can't get over the texture or color on this high-wattage Phillip Lim bag.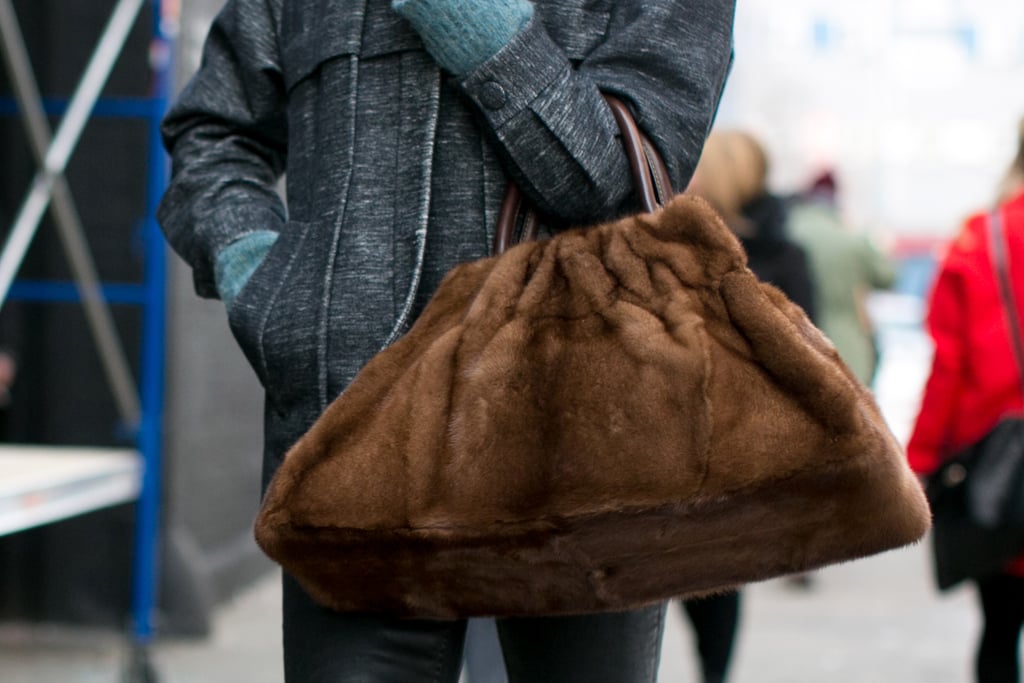 This bag is just begging to be touched.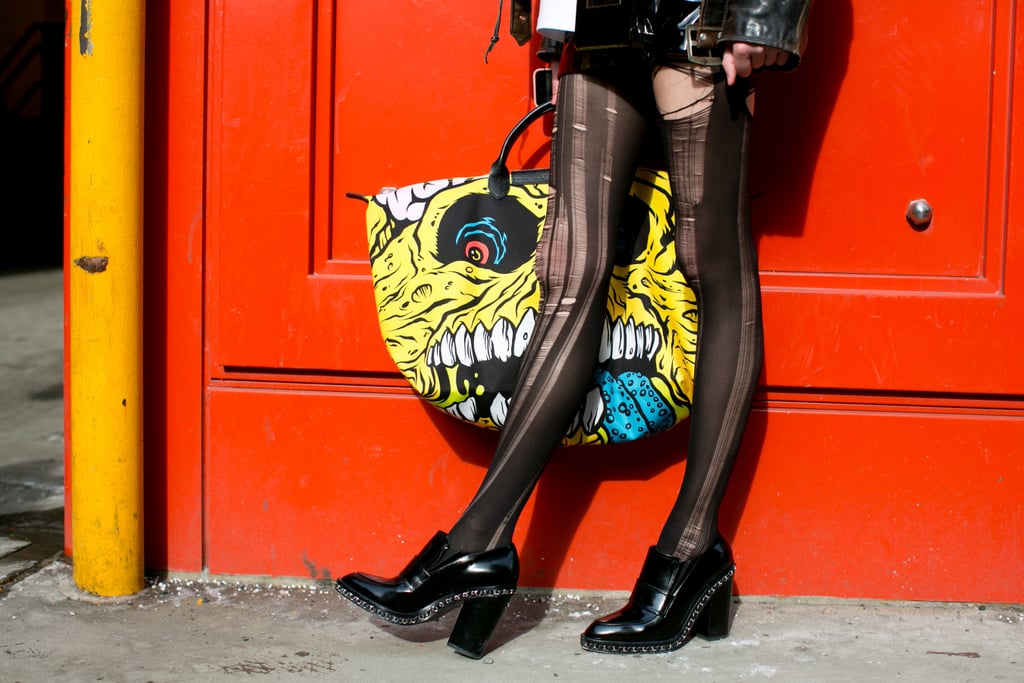 A kooky bag to go with kooky tights.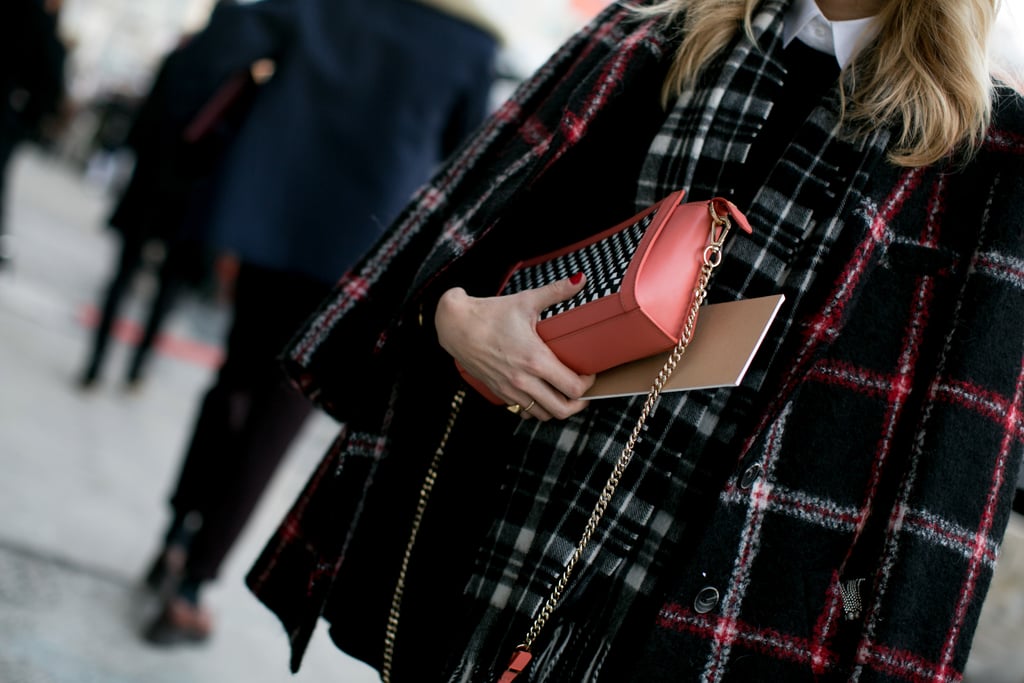 Triple the prints add three times the intrigue.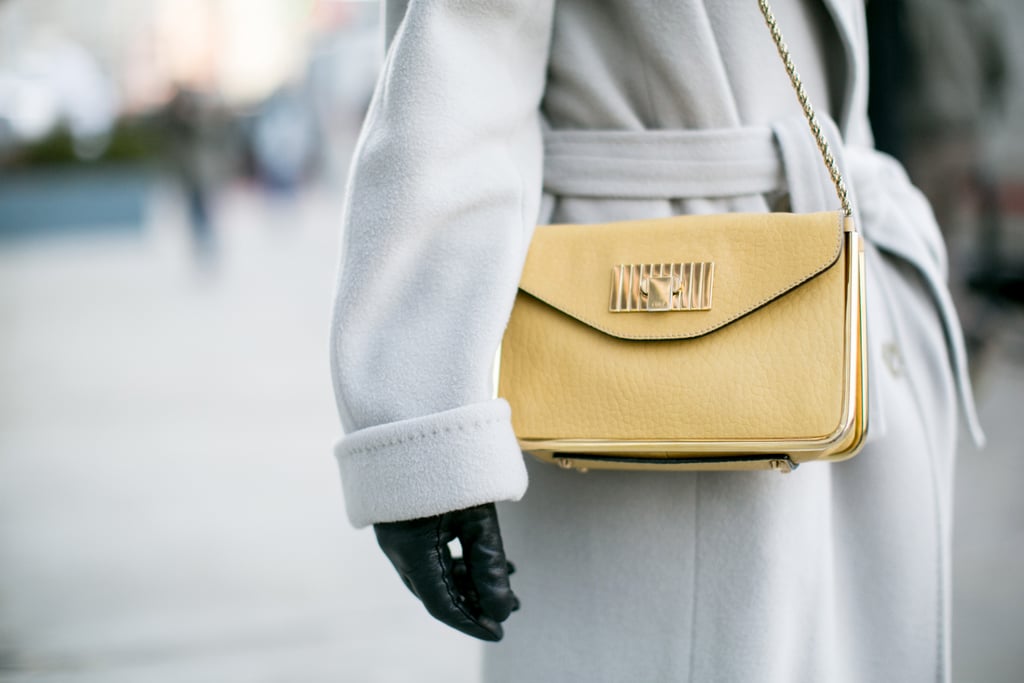 This pale yellow bag plays right into her pale color story.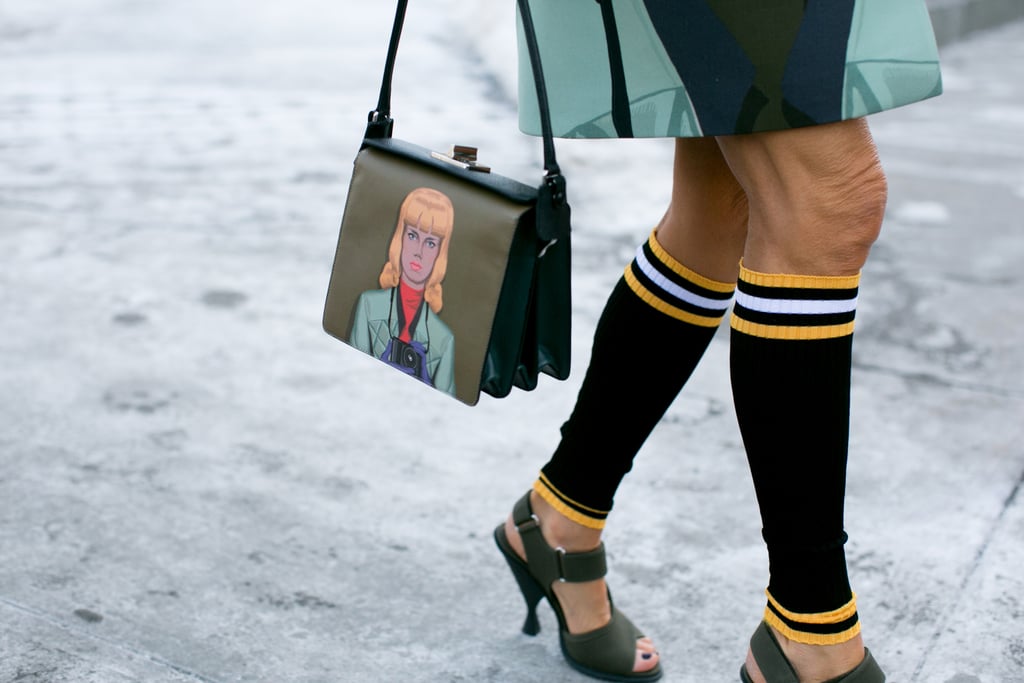 Anna Dello Russo's accessories were made for playing the street style game.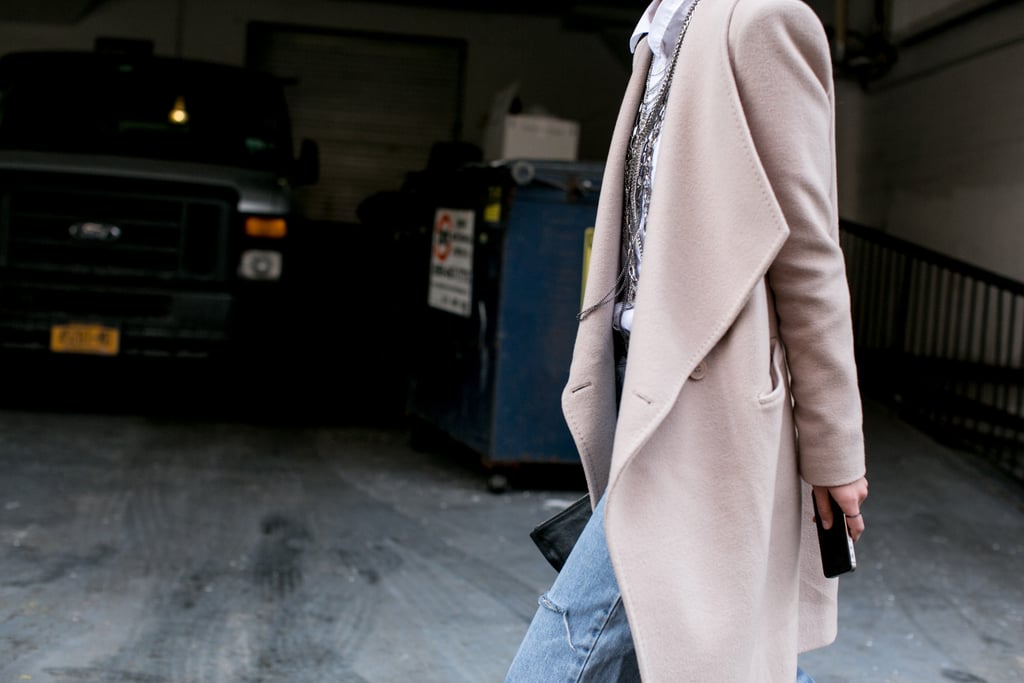 Her look might appear simple, but take a closer look at that necklace.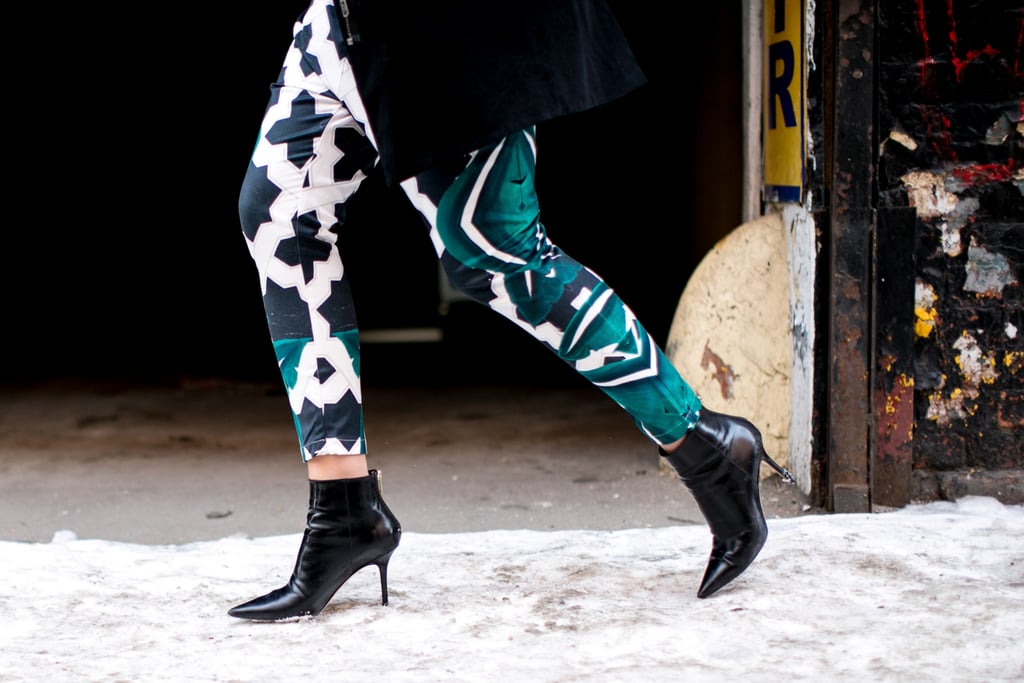 A bootie like this is a wardrobe staple.
When the weather gets rough, the style crowd answers with sensible footwear.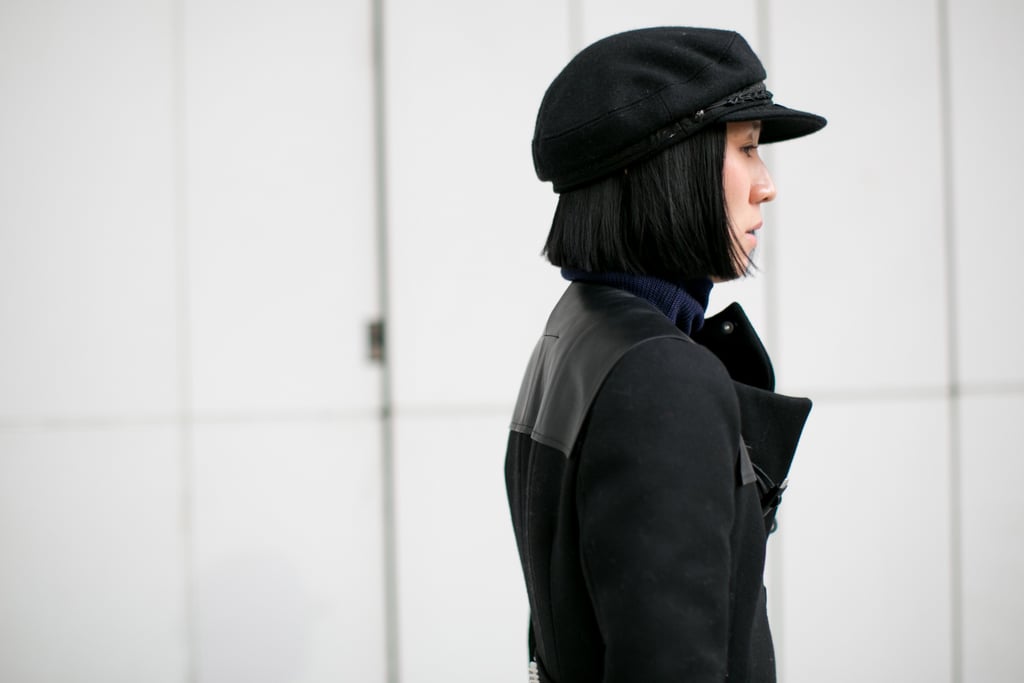 Eva Chen topped off her look with a newsboy cap.
We're smitten with her classic carry-all.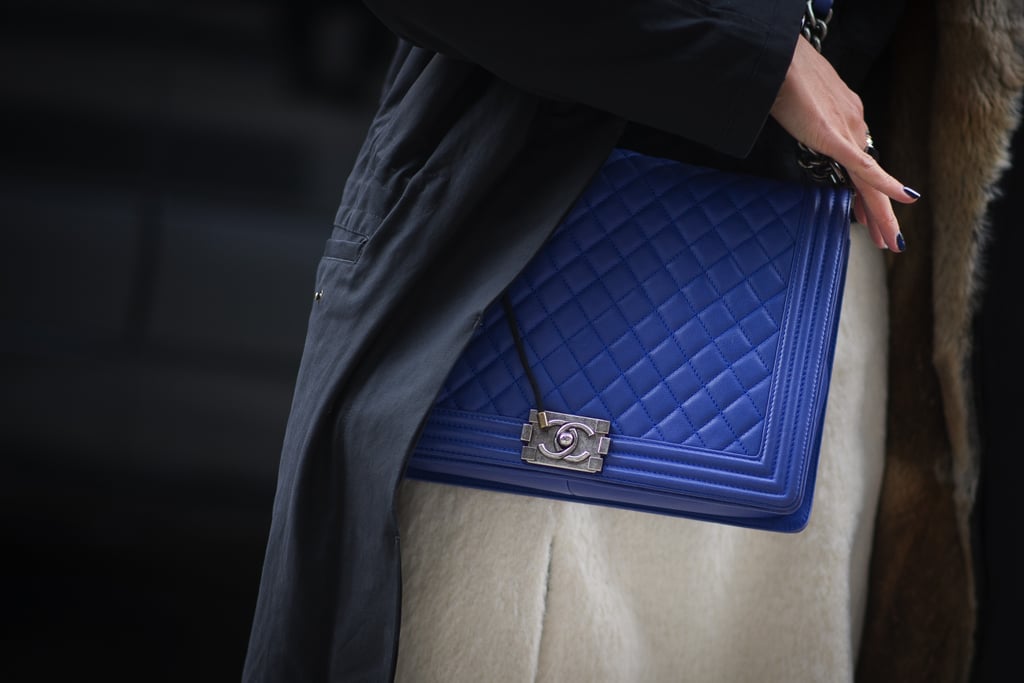 This Chanel was finished in a swoon-worthy blue hue.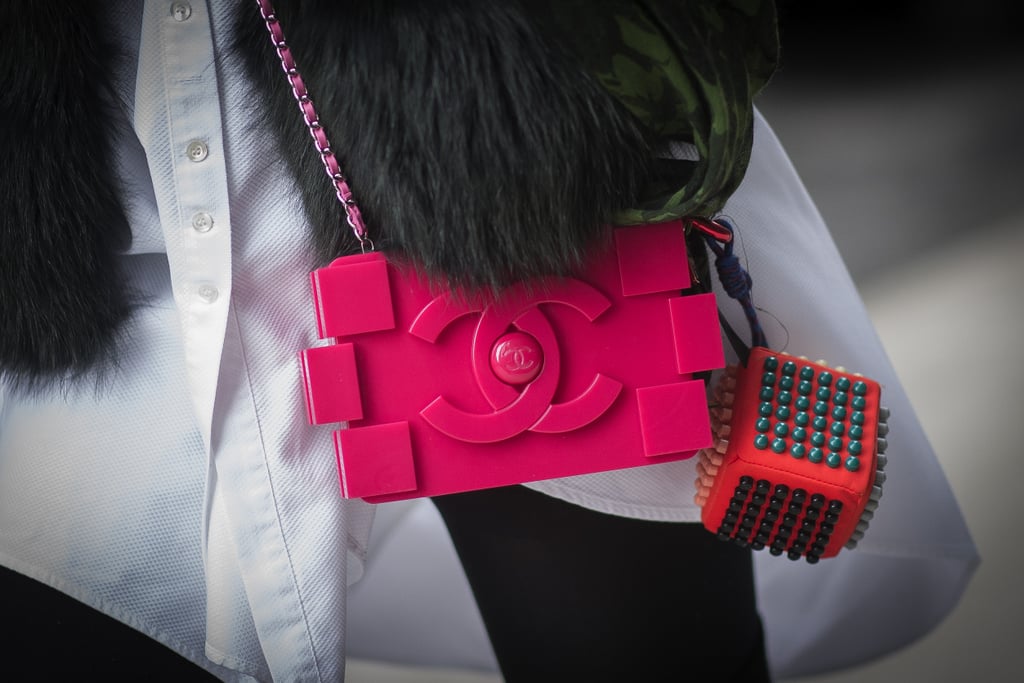 It may be small, but this little Chanel clutch packs a punch with its notice-me hue.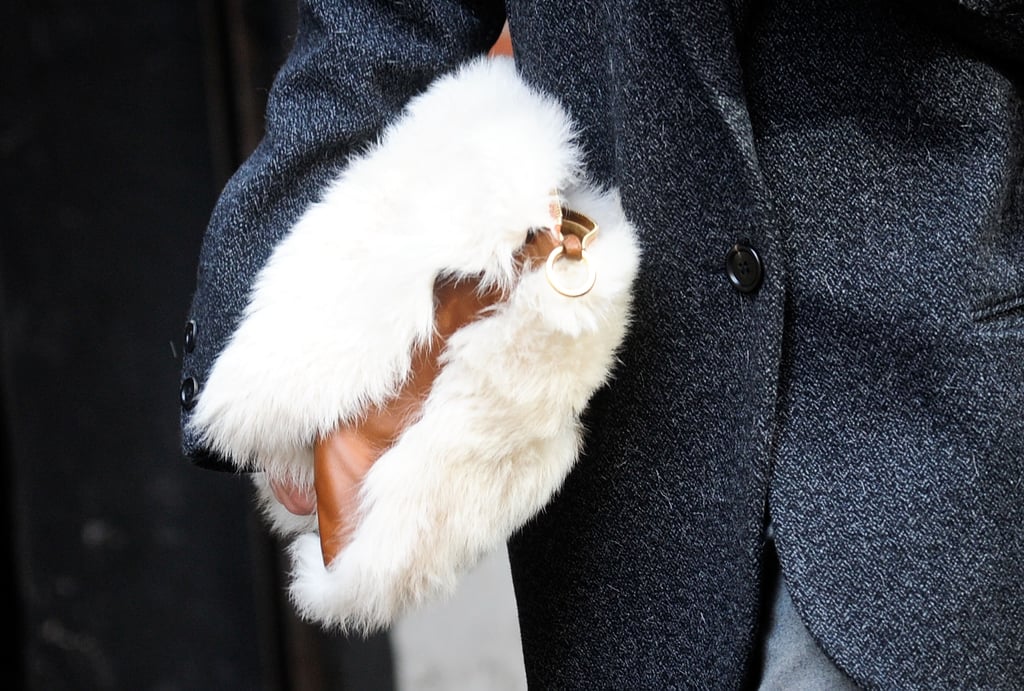 We're crushing on this plush clutch.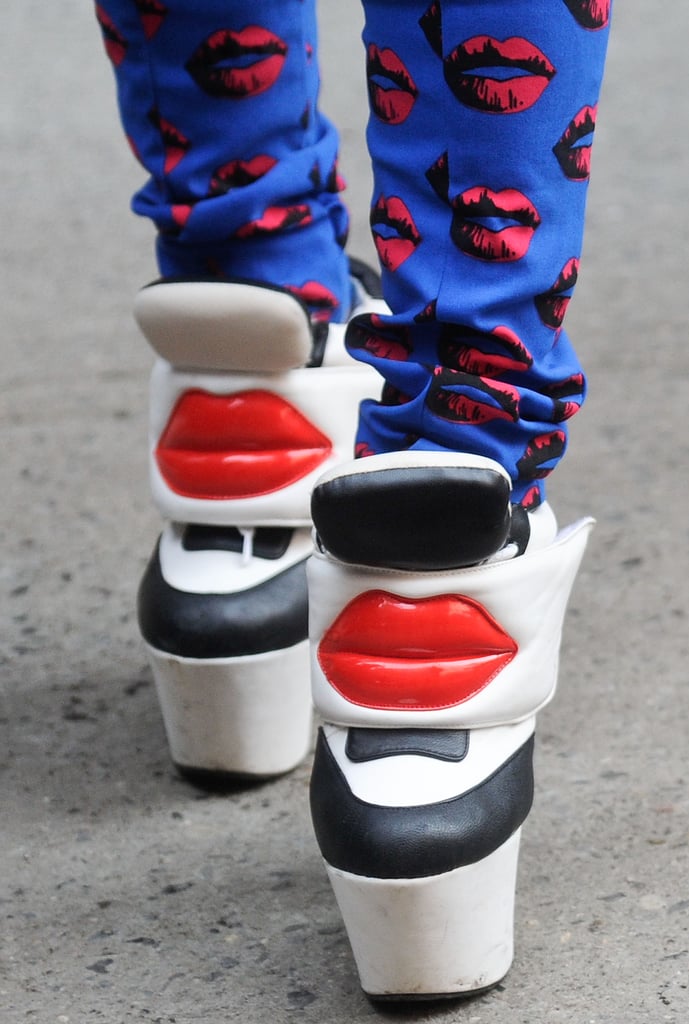 How's this for matchy matchy?
More proof that Céline might just be the official bag of the fashion crowd.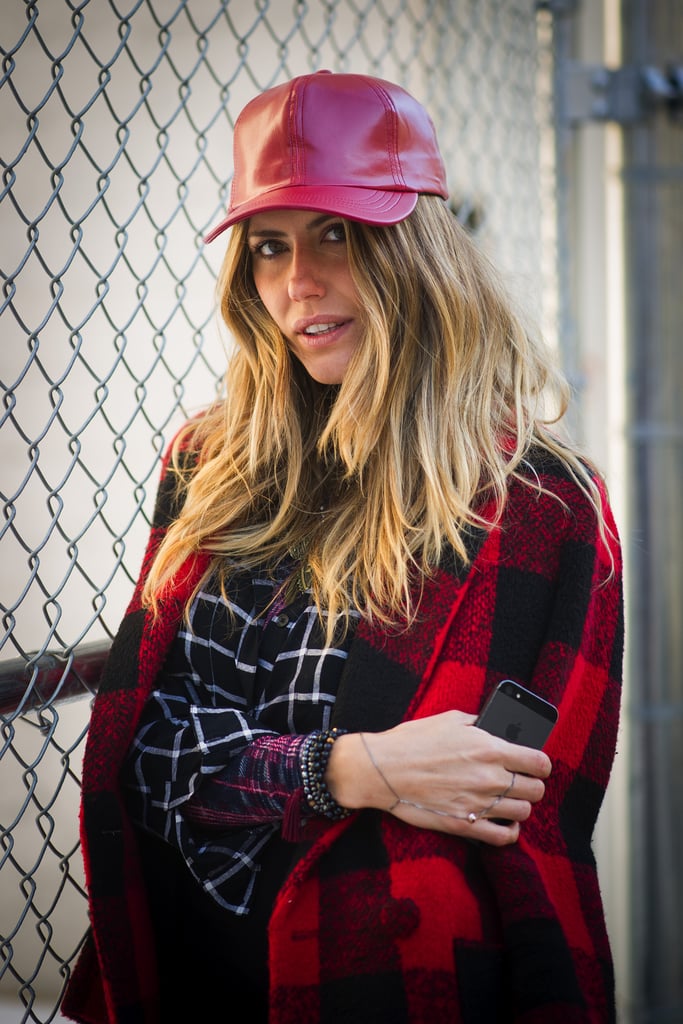 Playing it cool is easy when you add a baseball cap in leather.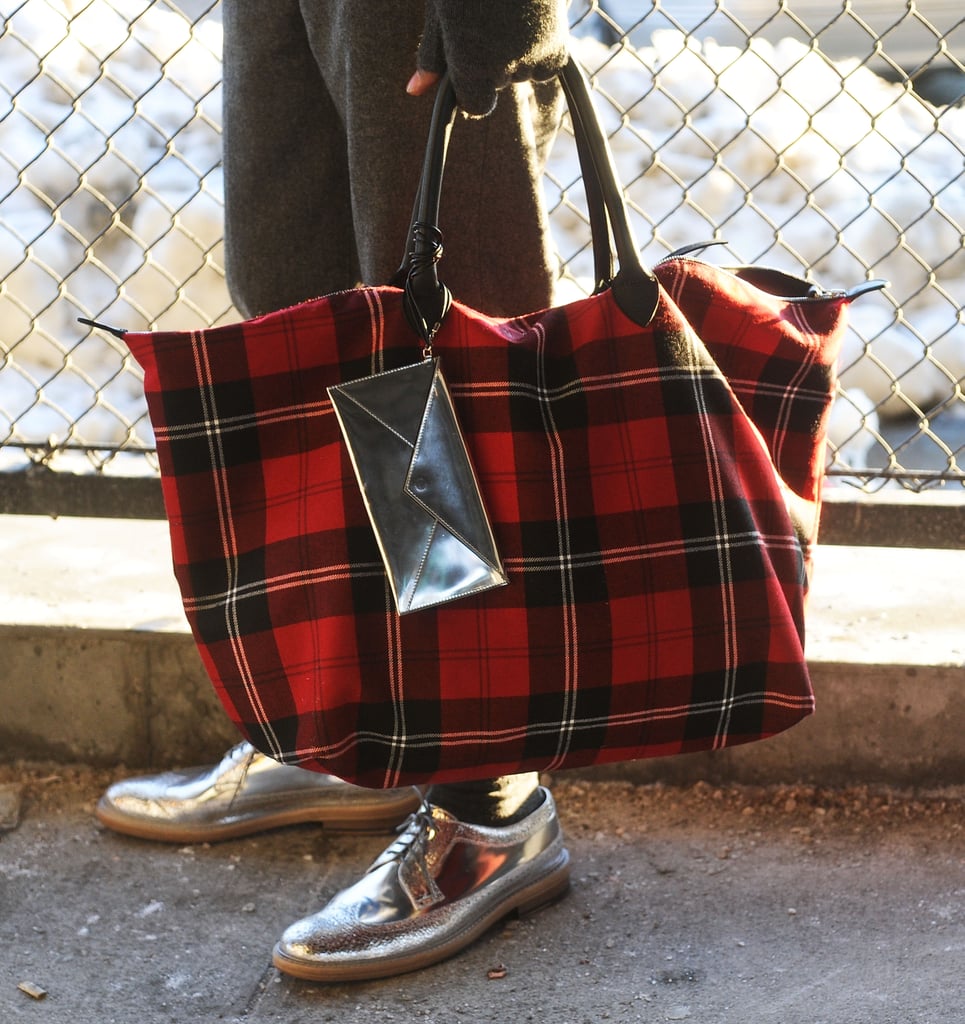 Plaid and metallics team up for a cool combo.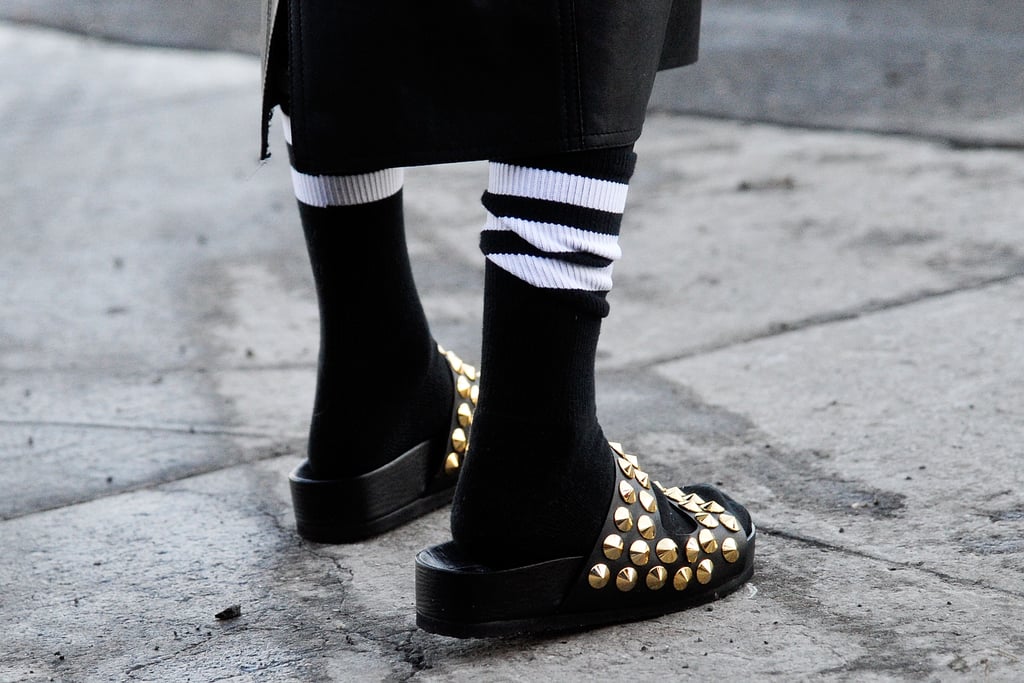 Studded slides aren't the most practical of Winter shoes, but they're definitely one way to get a jump-start on Spring's biggest trends.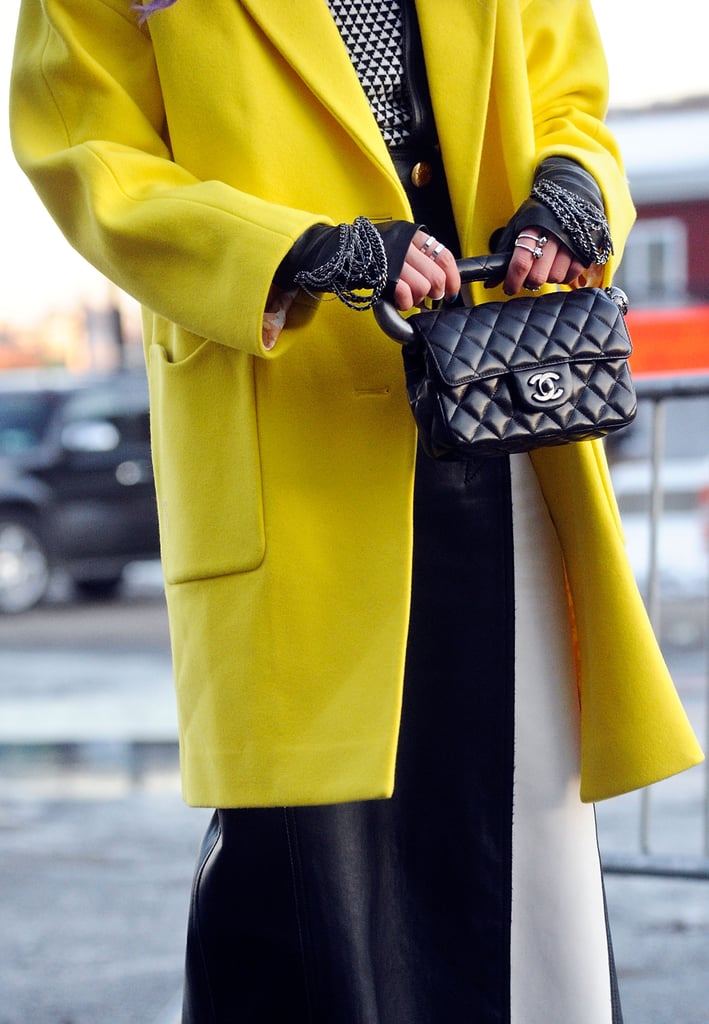 She caught our eye with an armful — literally — of accessories.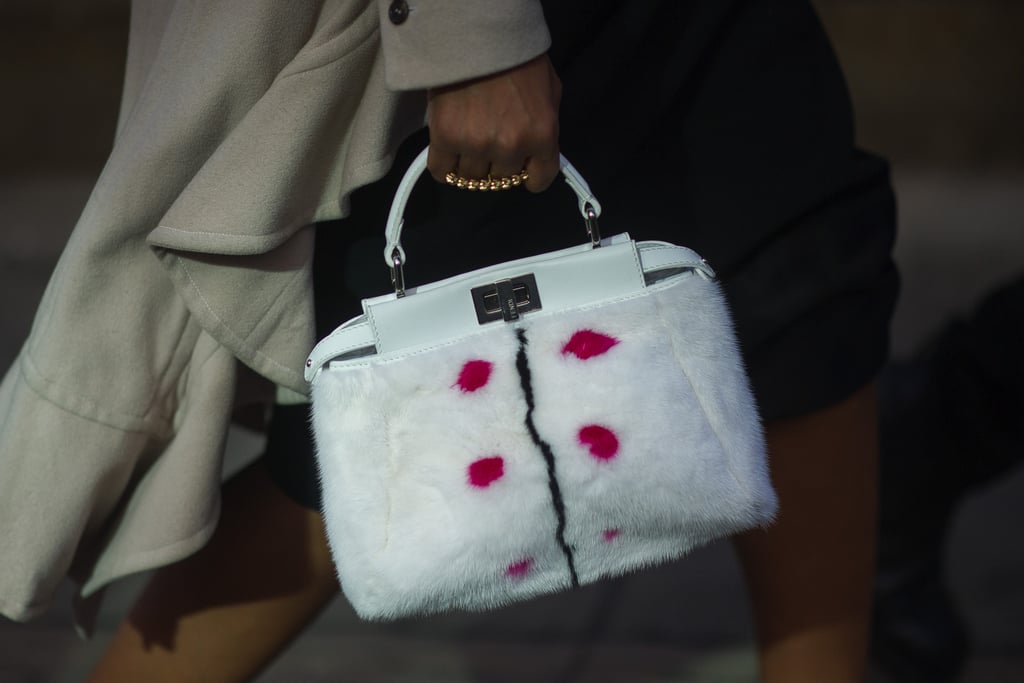 This fur-covered Fendi makes the most luxurious kind of carry-all.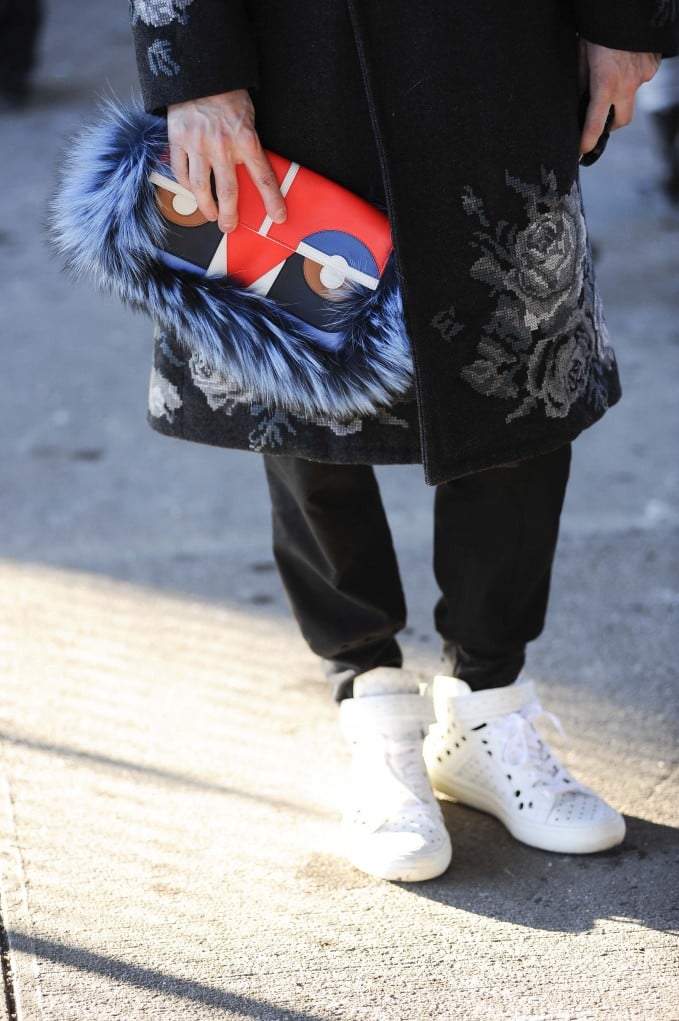 It's easy to make a statement with this Fendi face clutch in hand.
Source: Gorunway [3]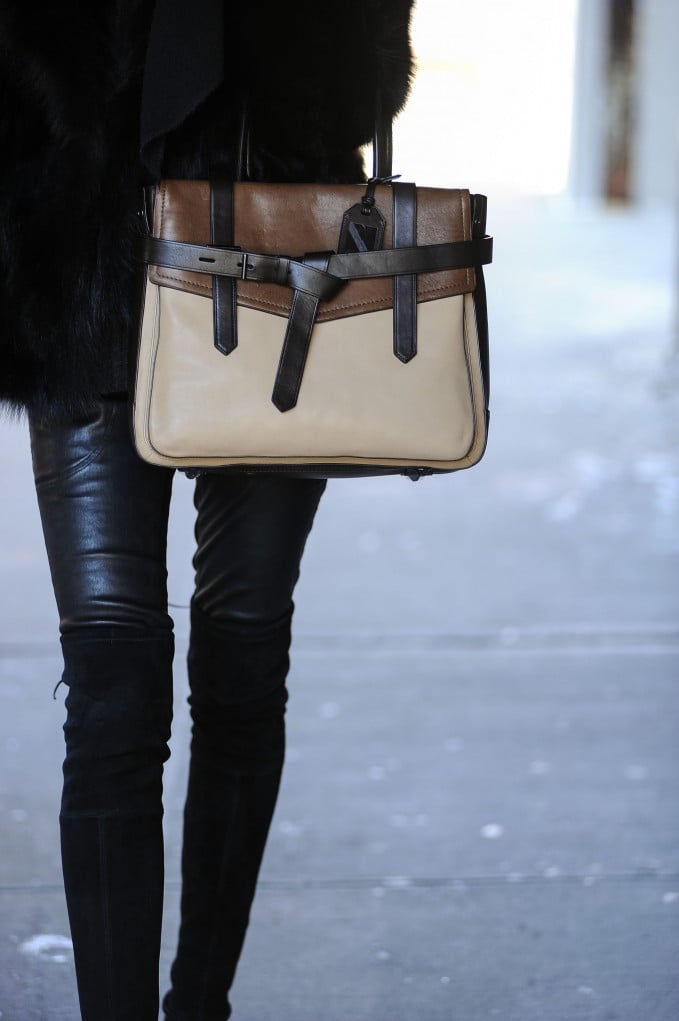 Reed Krakoff's beige and brown bag looked even better next to this all black look.
Source: Gorunway [4]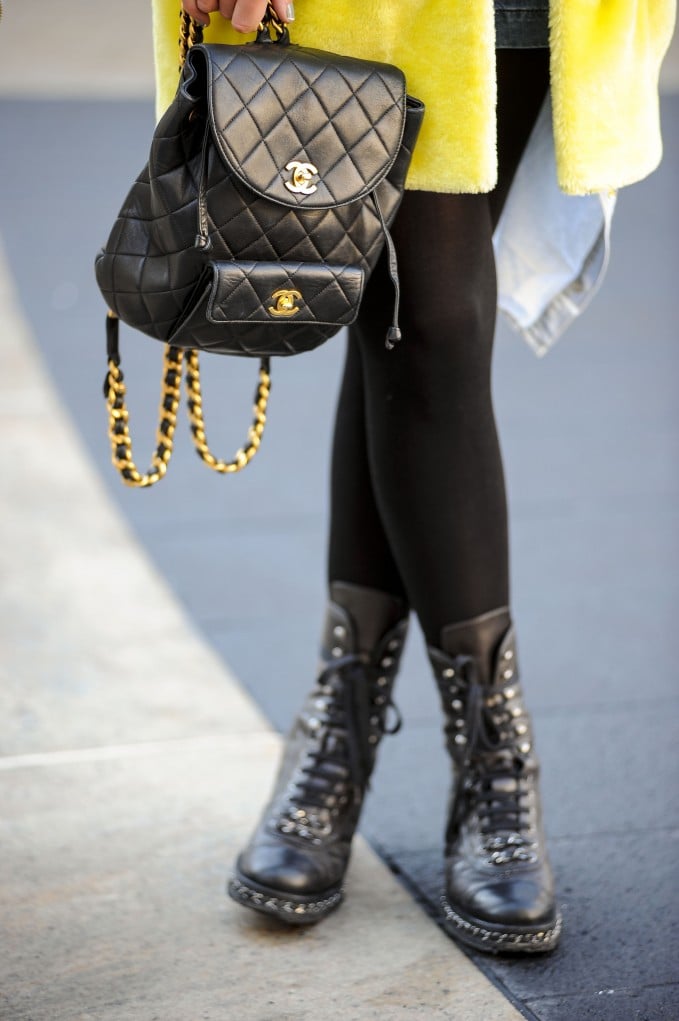 Tough-girl meets fashion fan with a Chanel backpack purse and combat boots.
Source: Gorunway [5]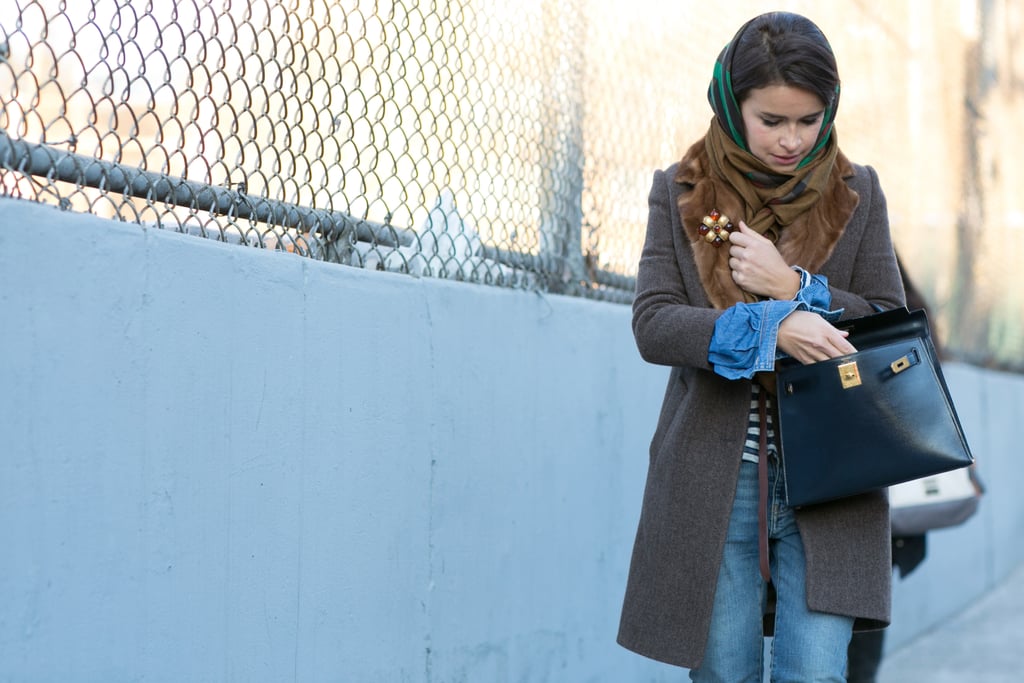 Miroslava Duma dressed up denim with a little Hermès on her arm.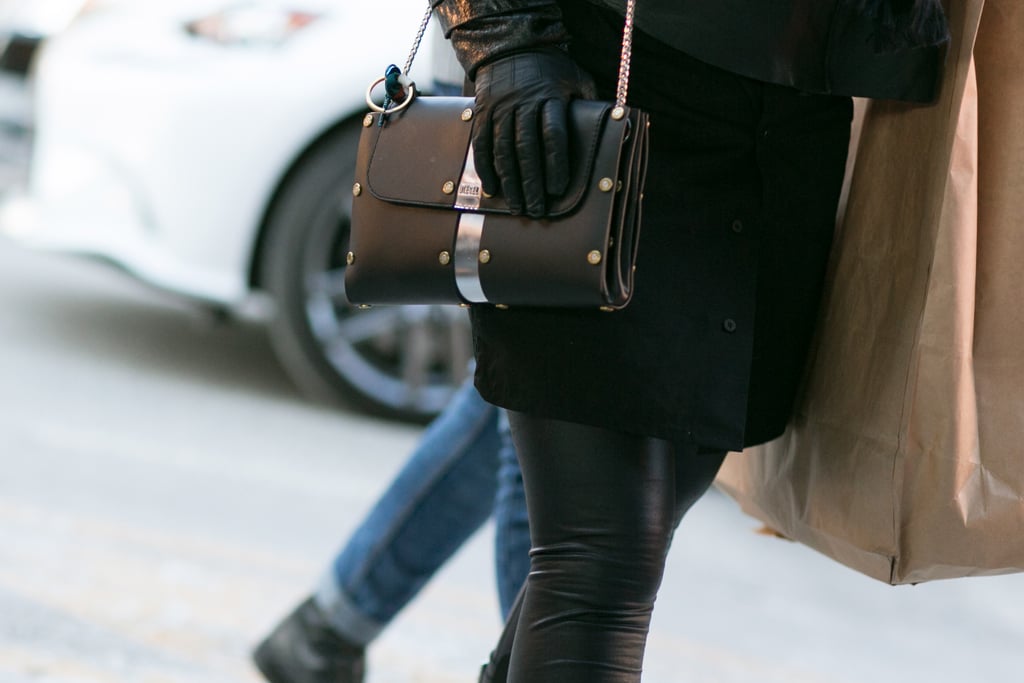 This Diesel bag doesn't mess around.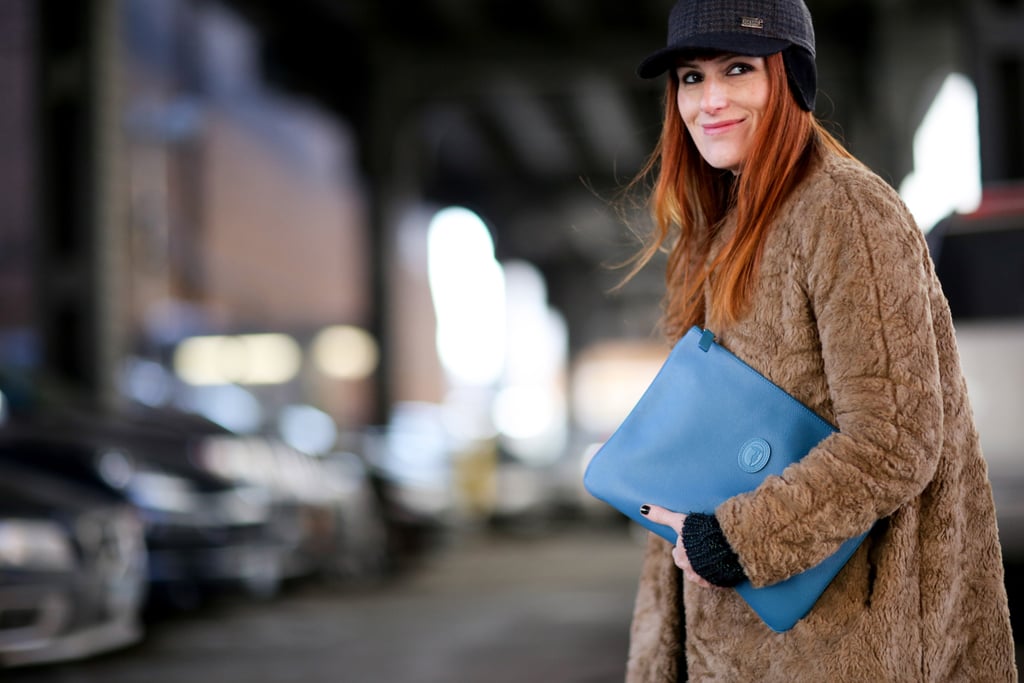 Armed and ready with her oversize clutch.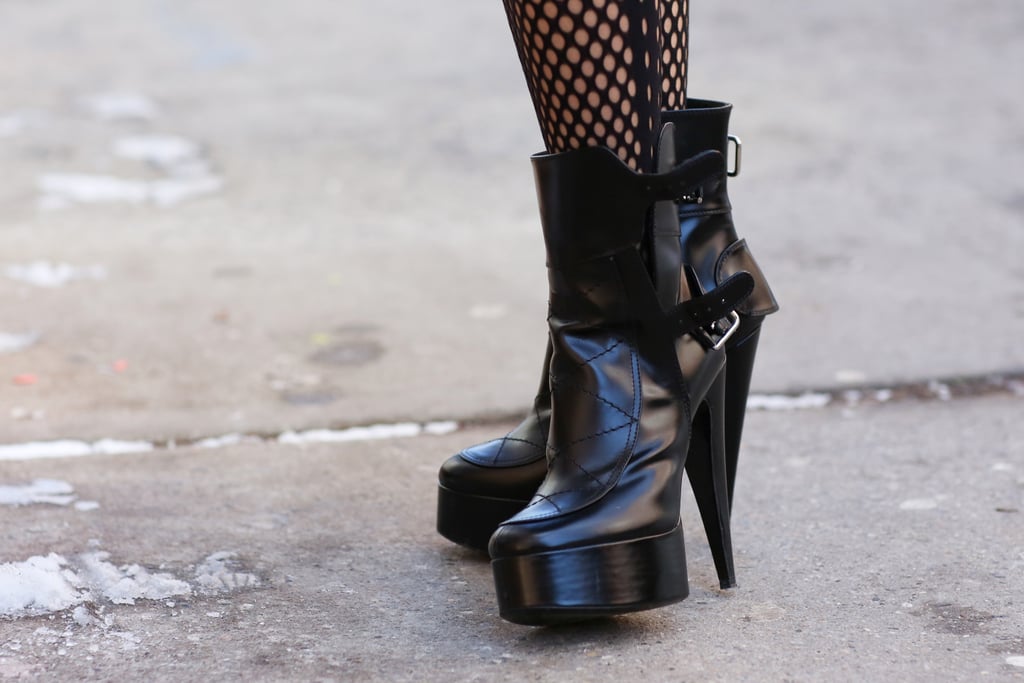 Chunky boots with a little sex appeal.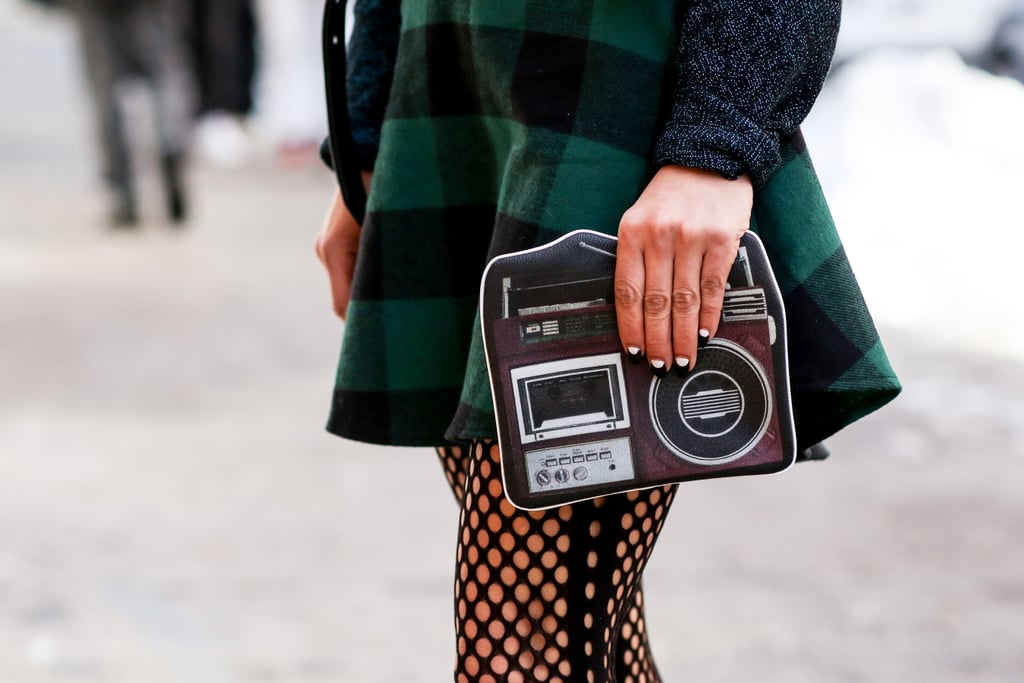 In any form, the camera is a must-have accessory at Fashion Week.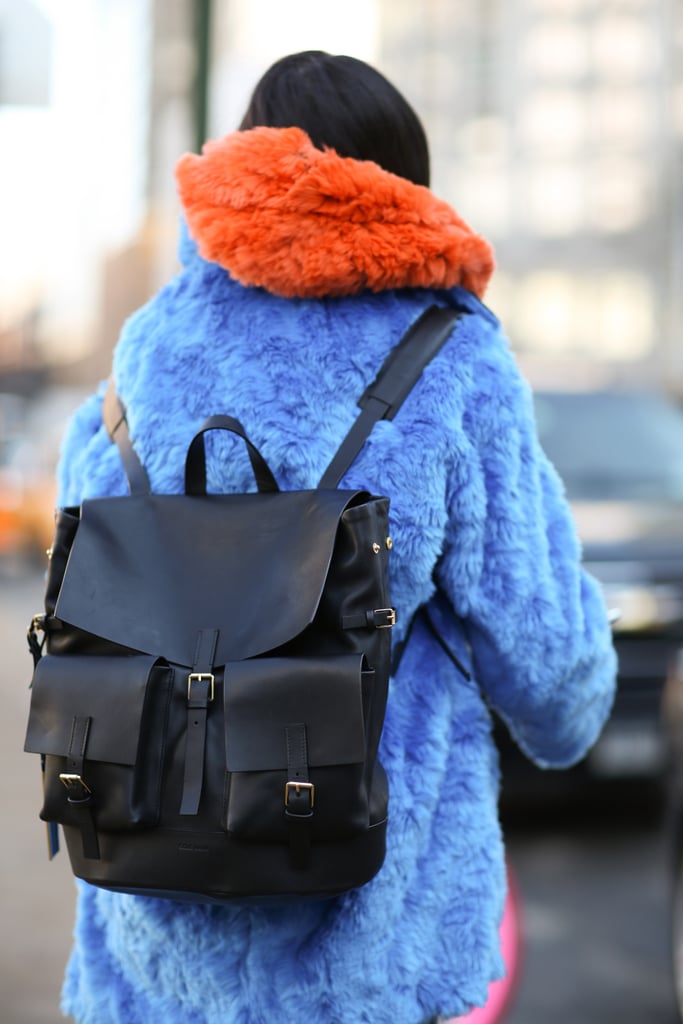 The backpack is as much about function as it is about fashion.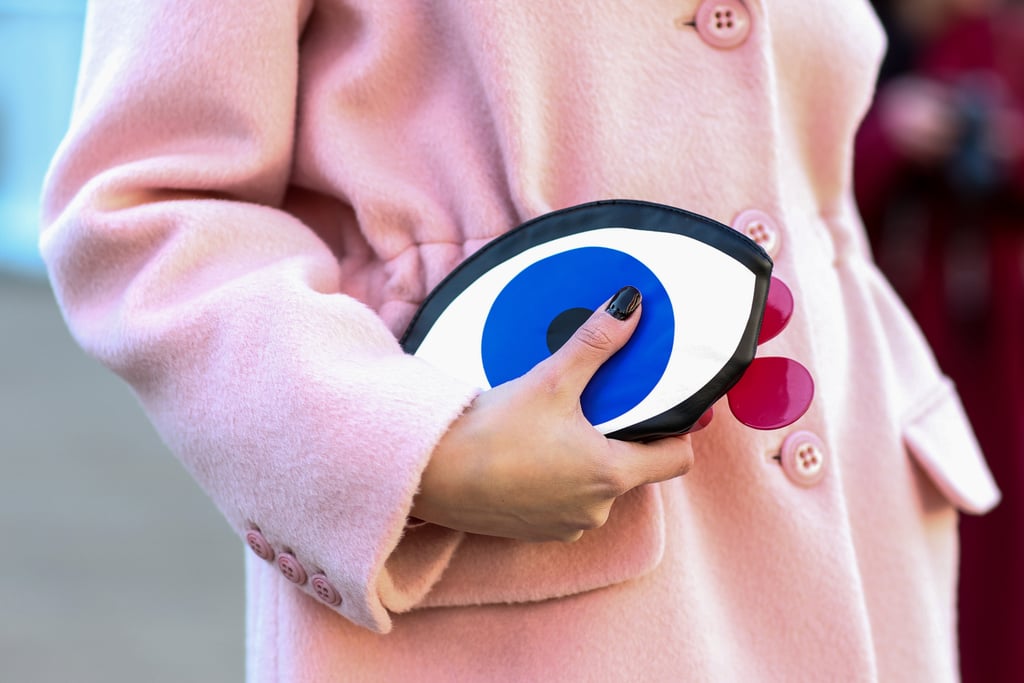 We spy a quirky bit of arm candy.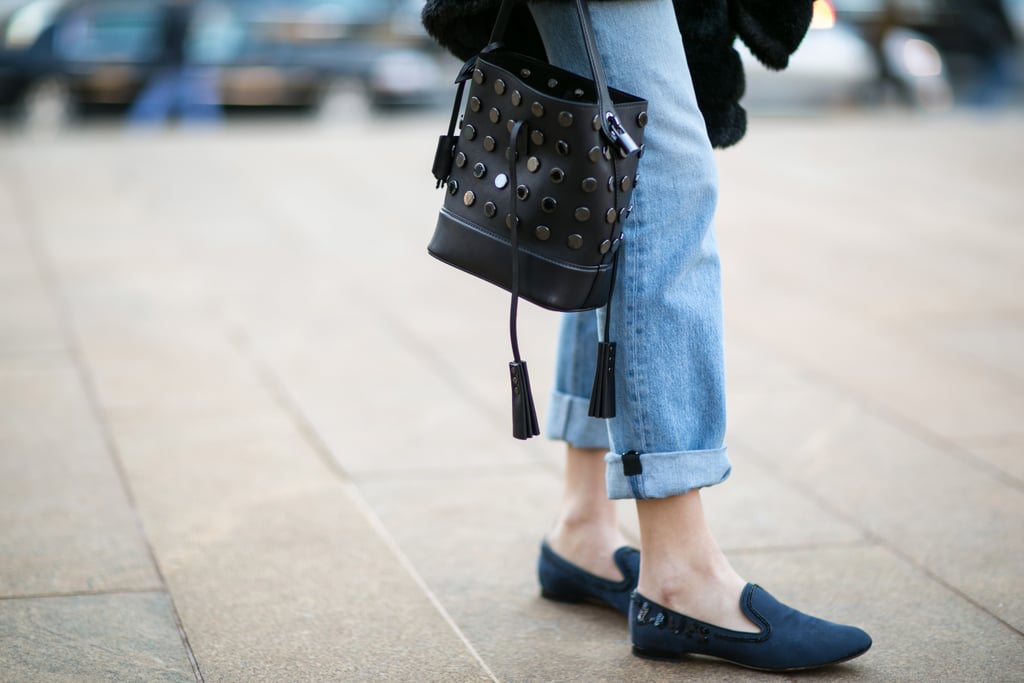 Chiara Ferragni's studded bag and navy loafers did their part to dress up her denim.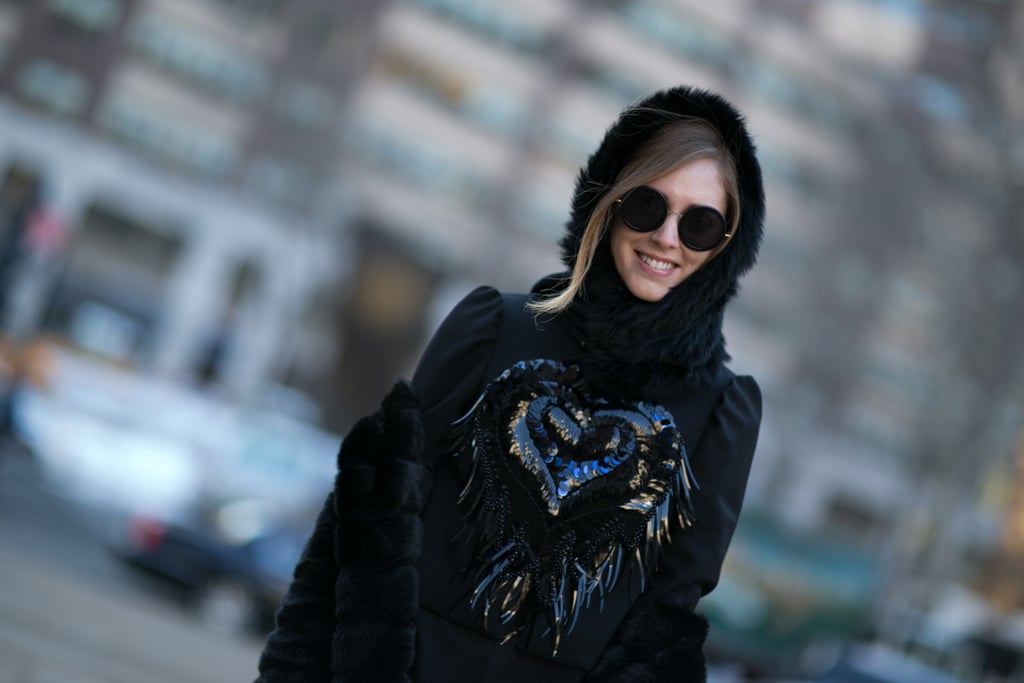 Chiara Ferragni accessorized with black shades and a cozy hood.
Preetma Singh's kooky boots take the prize for most original footwear.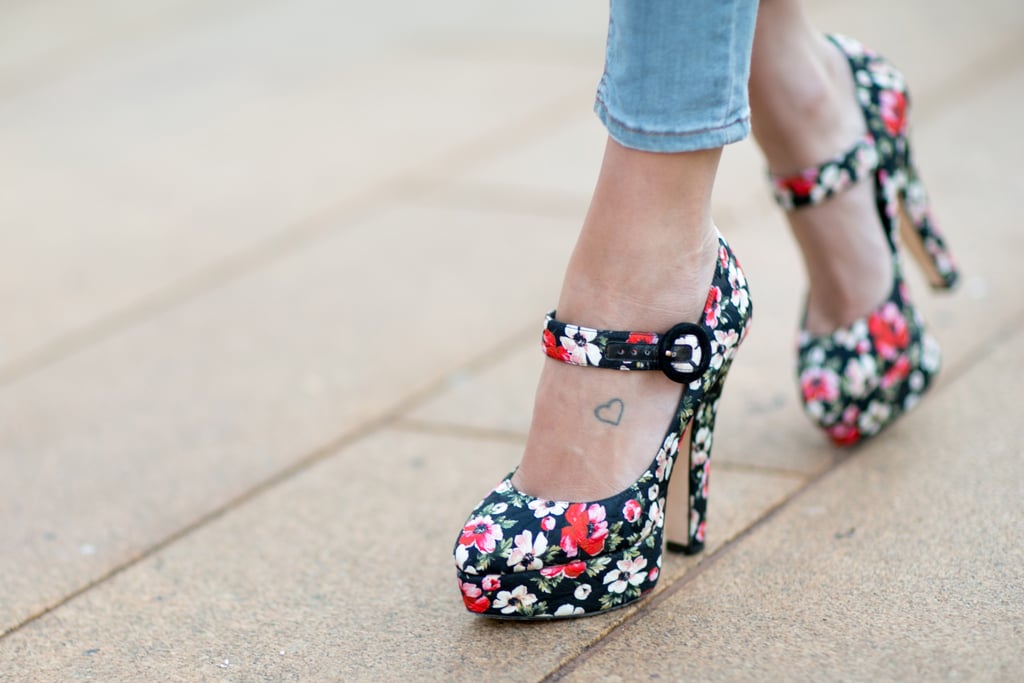 These could be the pretties pumps ever.
Helena Bordon added intrigue with her jewels.
These dotted socks and old-school kicks gave us middle-school flashbacks in the best way possible.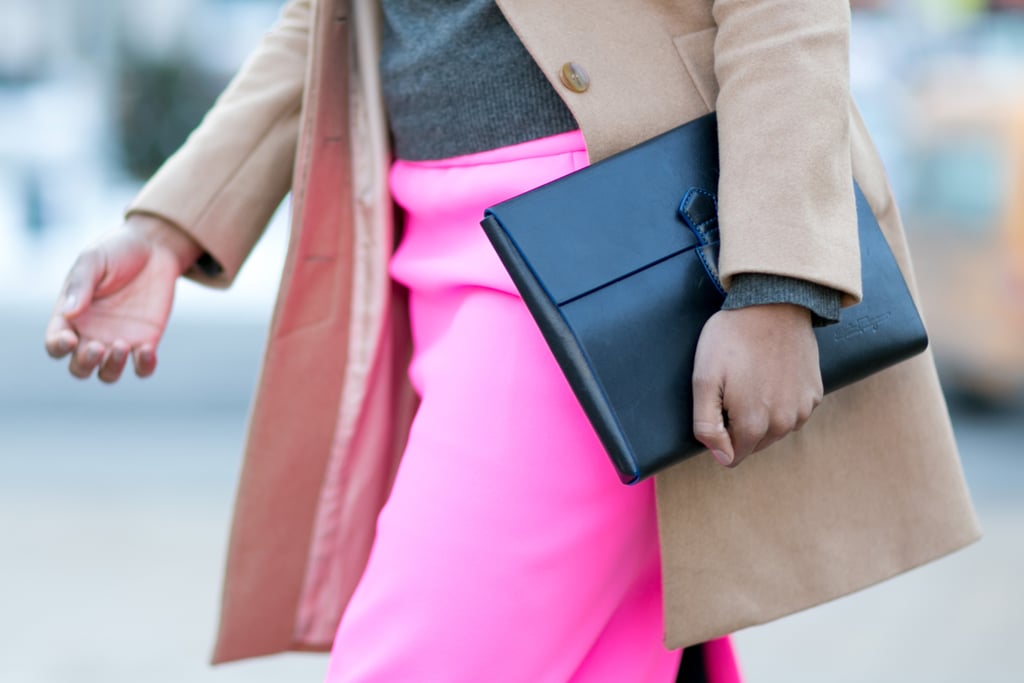 A portfolio clutch is always a chic accompaniment.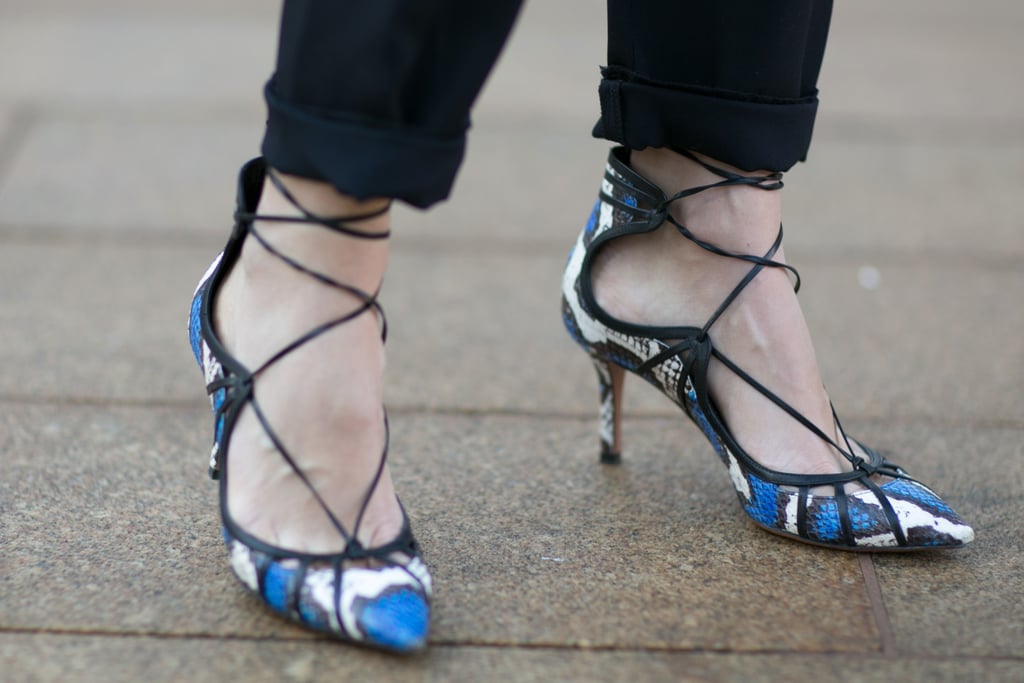 These exotic-hued pumps pack a punch.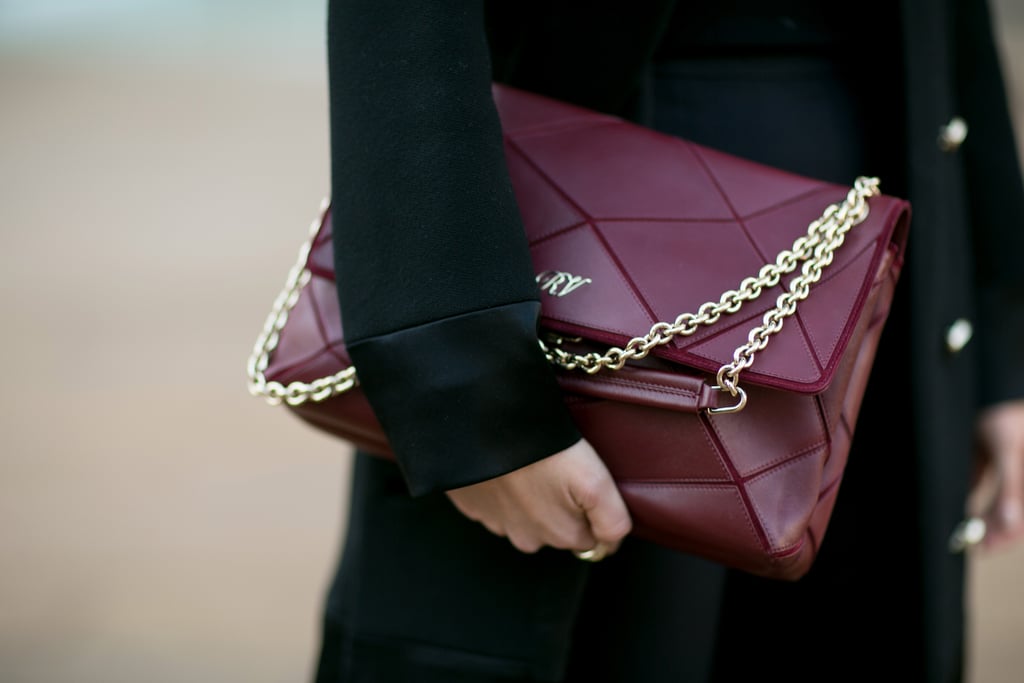 She got a handle on one very classic clutch.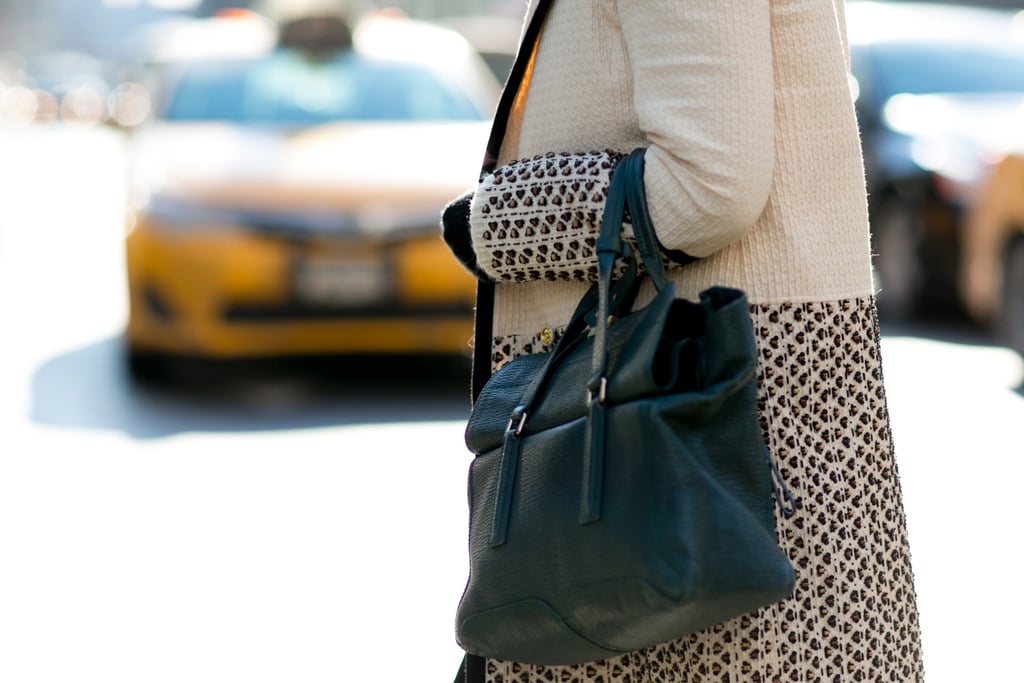 A hunter-green Pashli is like a street style classic at this point.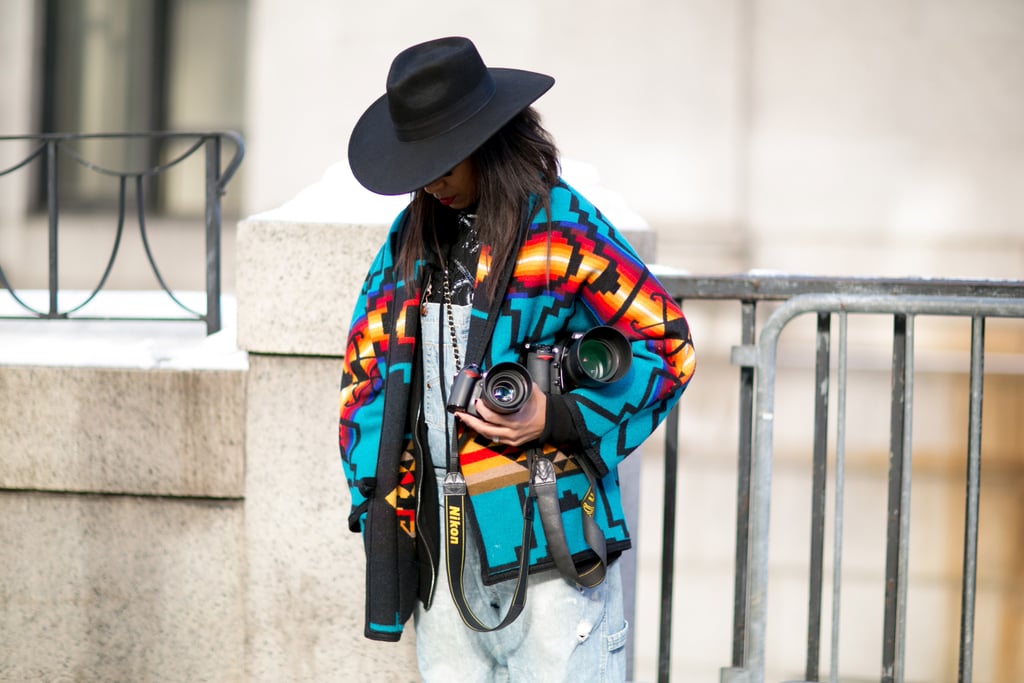 Fashion Week: when cameras make great accessories, too.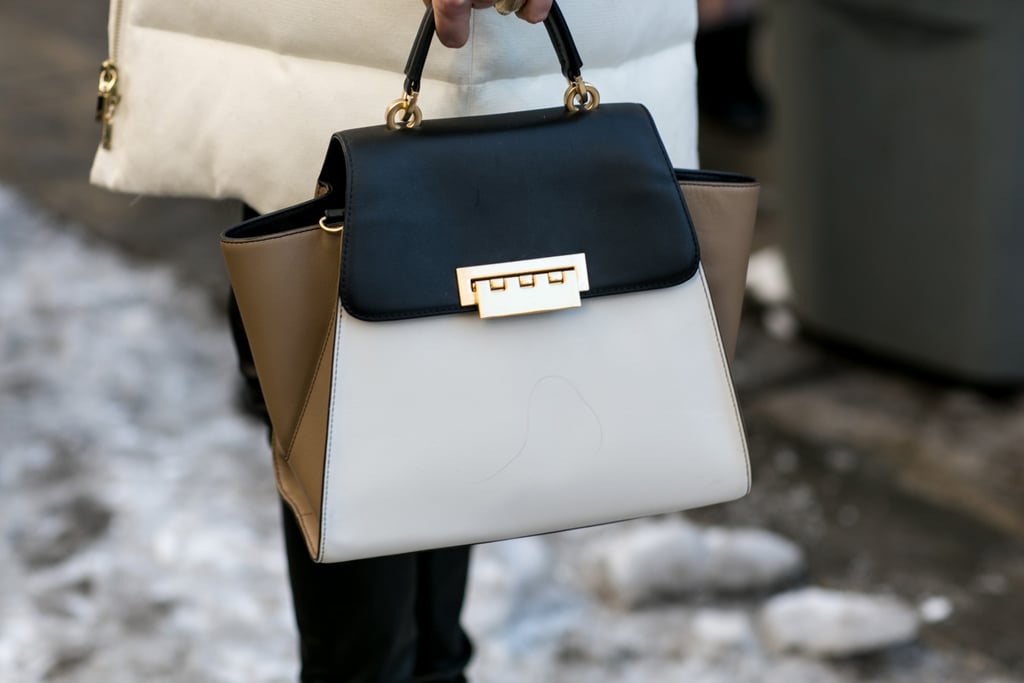 Jessica Hart toted a colorblock Zac Posen bag.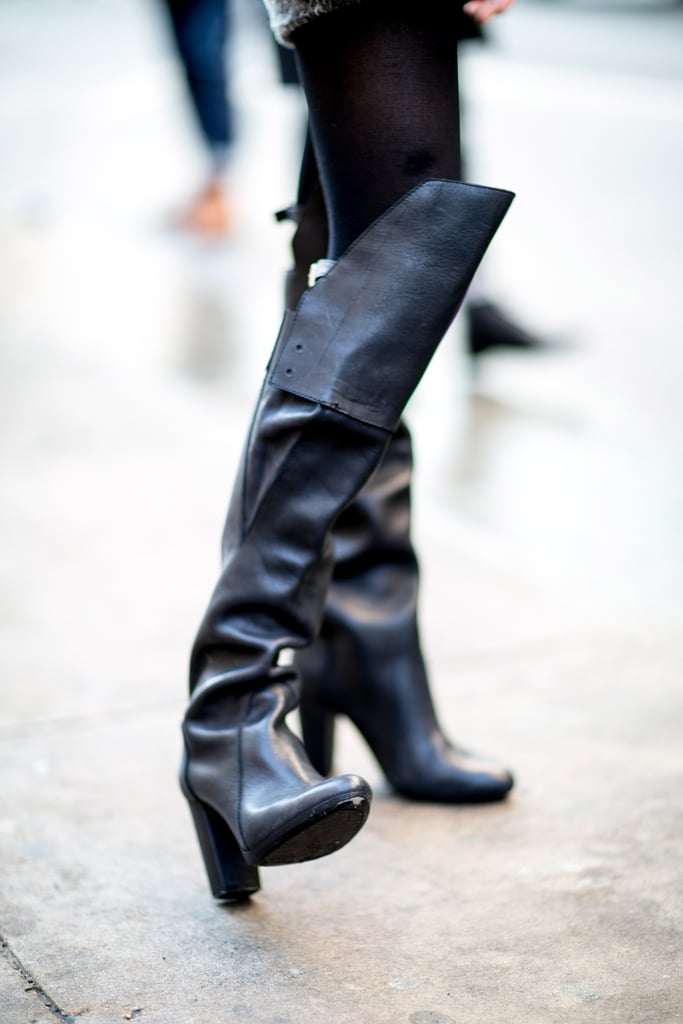 It doesn't get more fierce than a pair of over-the-knee boots.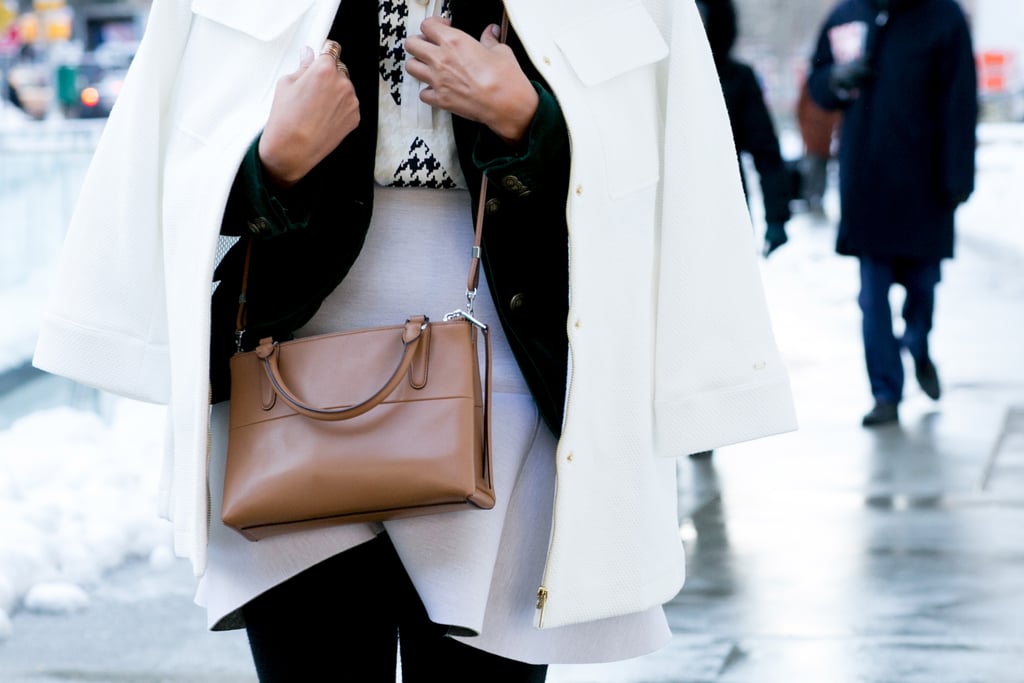 A classic shoulder bag is always the right choice.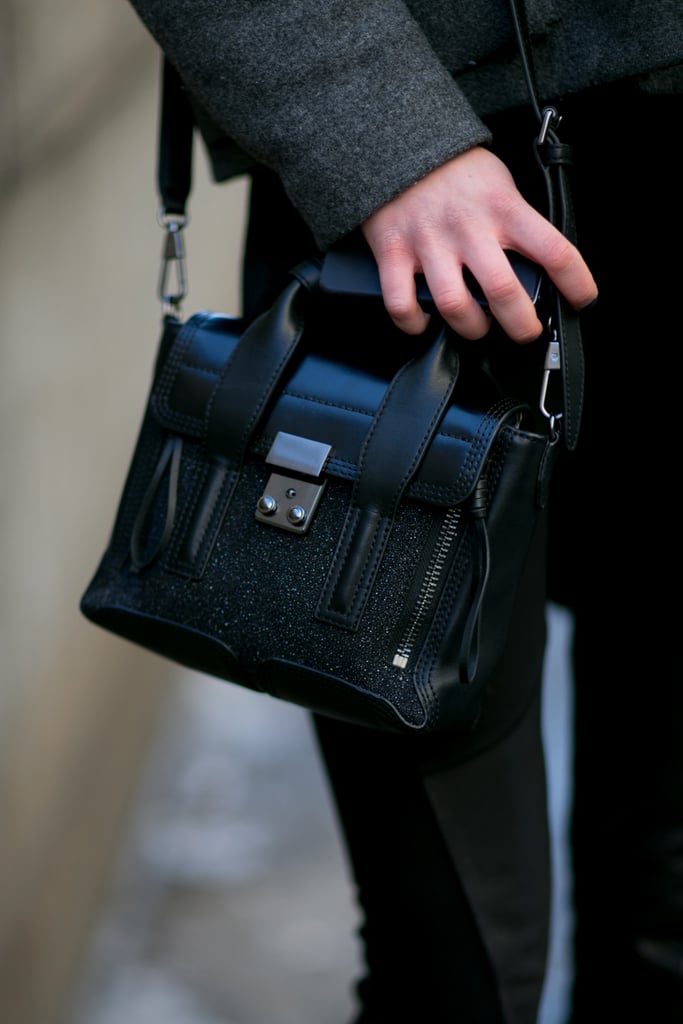 Have we mentioned how much we love mini bags [6]?
When your headphones look like this, they double as a cool accessory.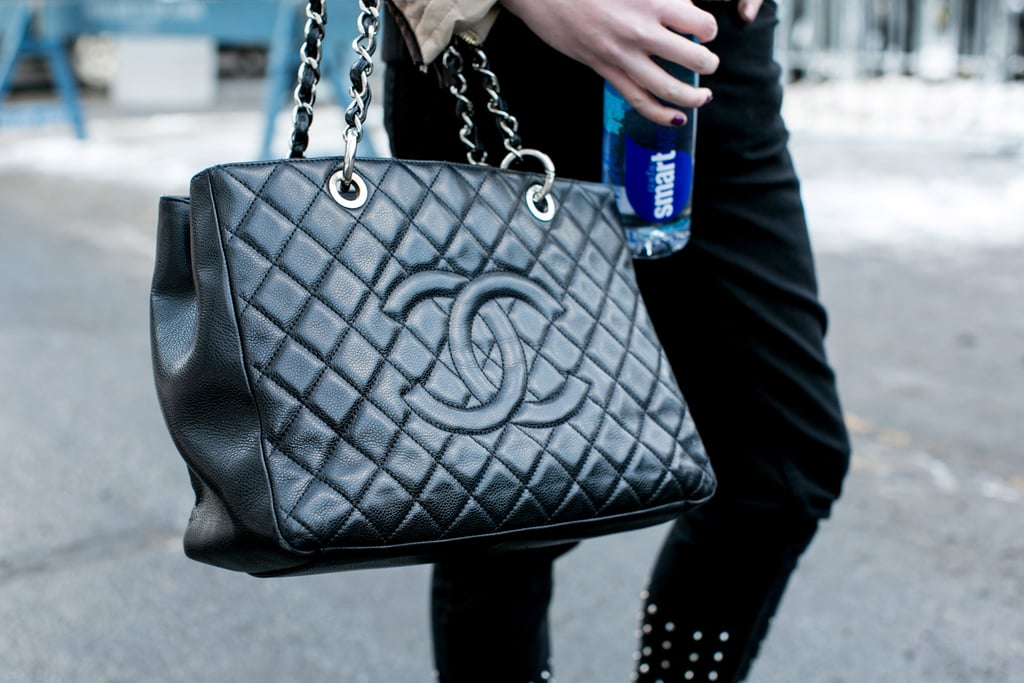 Always a classic.
Biker boots are a total Fashion Week go-to with good reason — they're as cool as they are practical.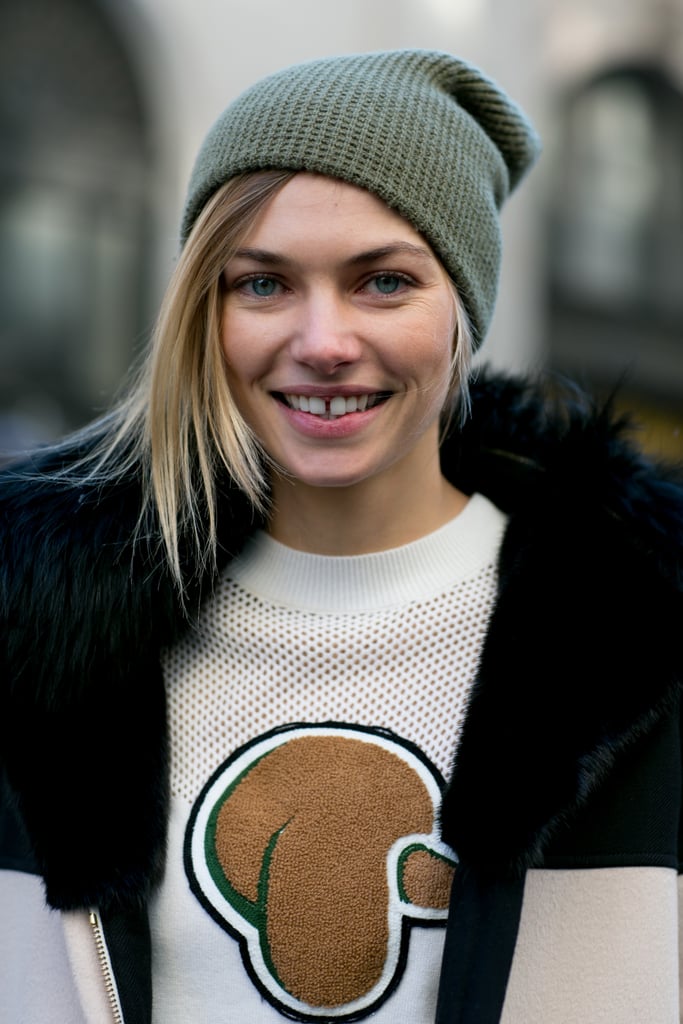 Jessica Hart's accessory of choice? A cool-girl beanie.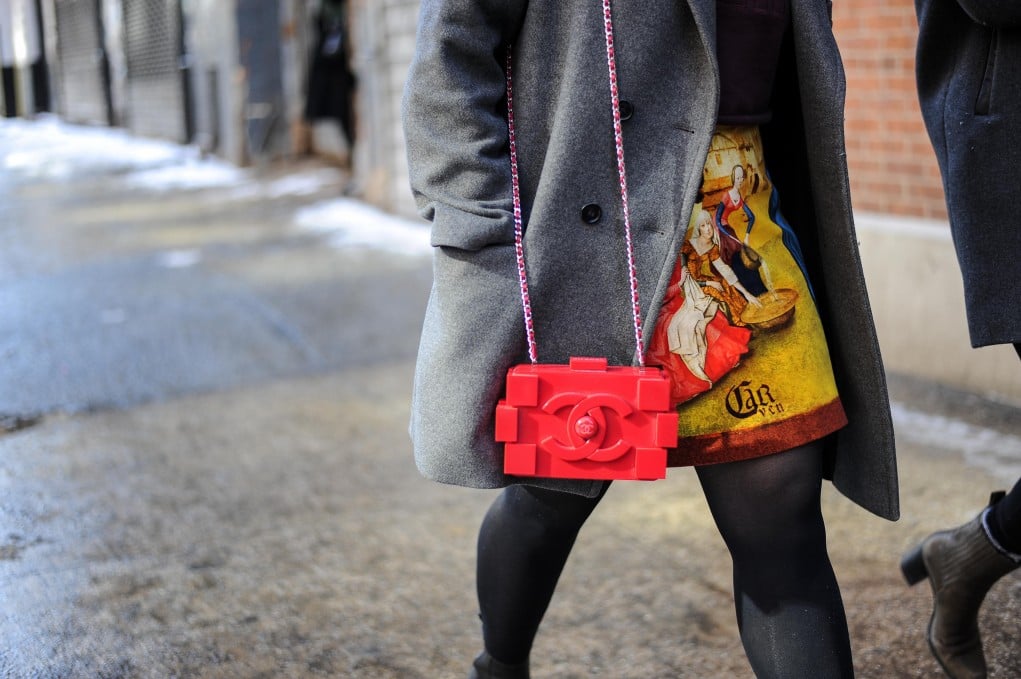 A Chanel Lego clutch is a perfect show companion.
Source: Gorunway [7]
We can never resist a bright statement necklace like this.
Source: Gorunway [8]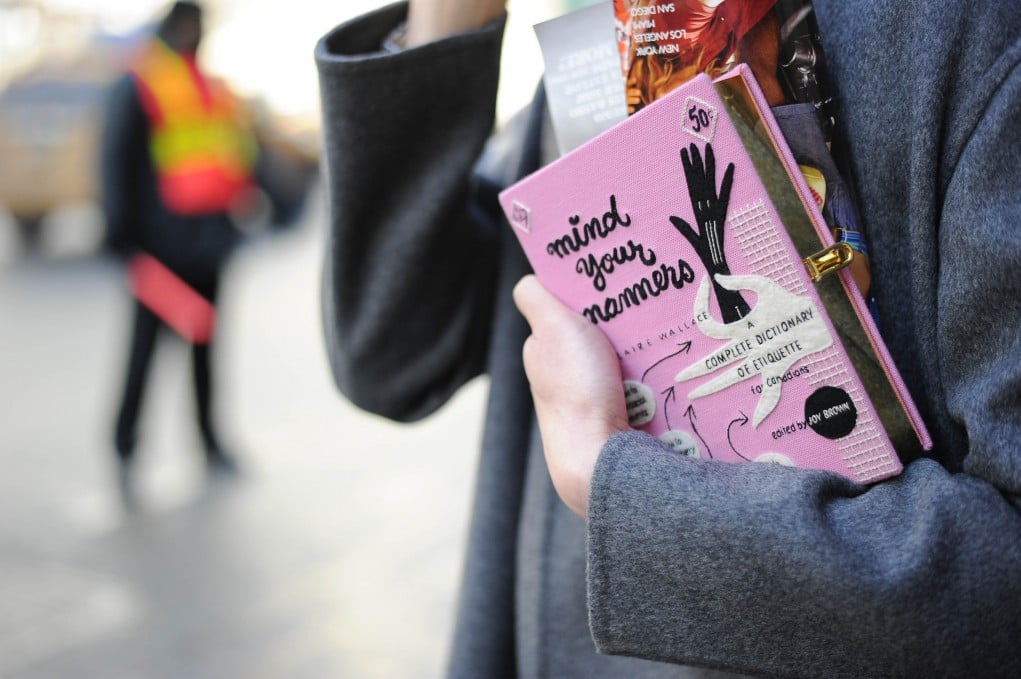 A good read makes a great clutch.
Source: Gorunway [9]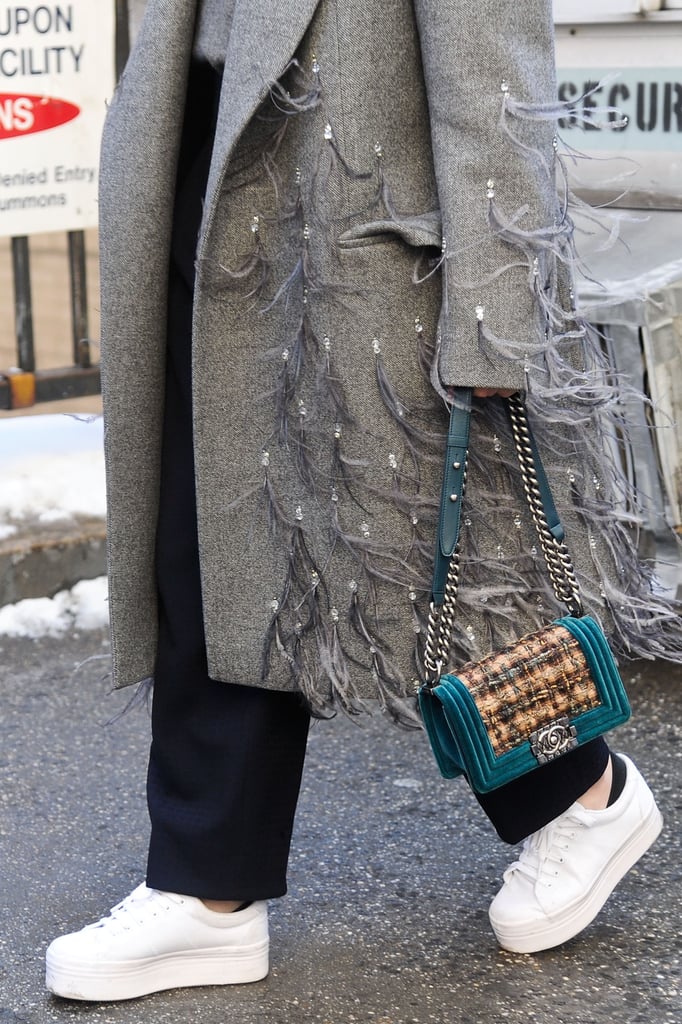 The shoes might be more laid-back, but she didn't hold back on the coat or handbag.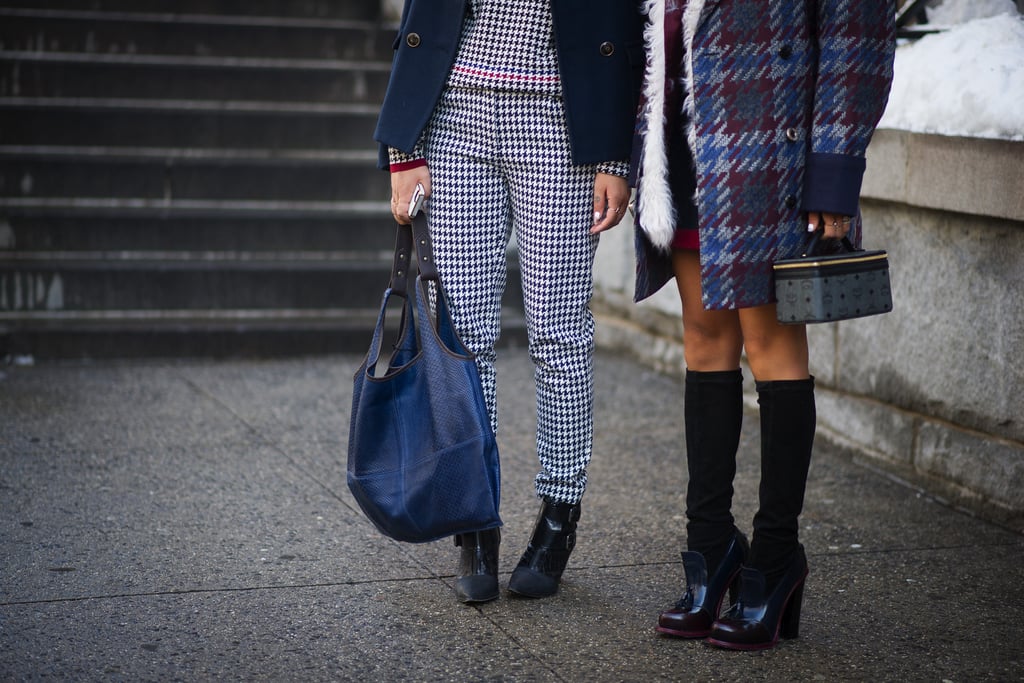 Coordinated prints and eye-catching accessories for this duo.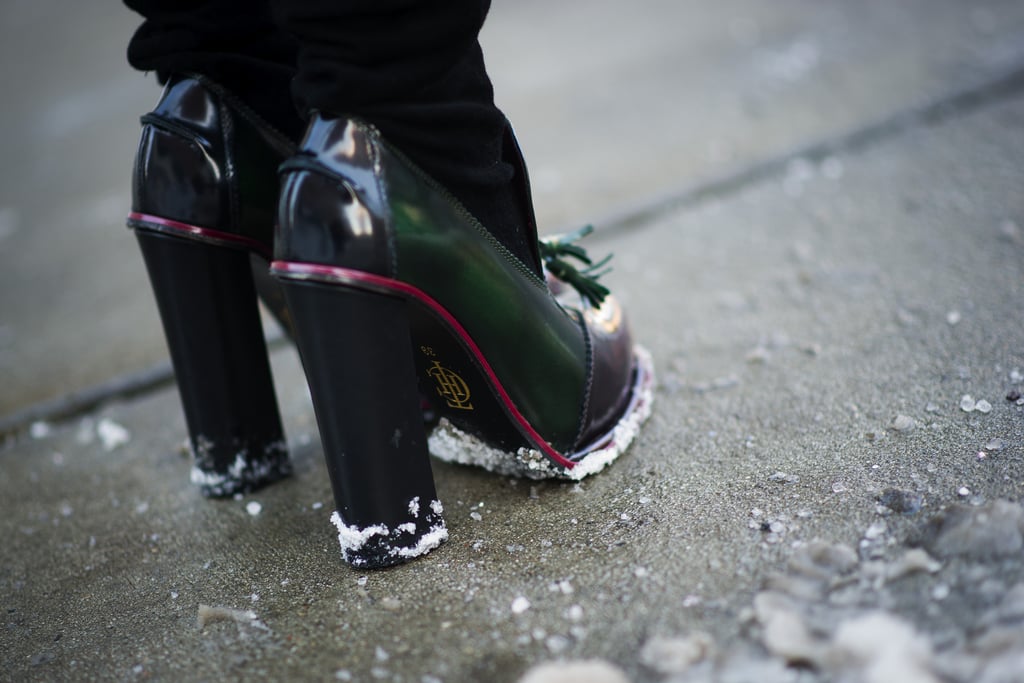 A chic alternative to the pump? A pair of heavy-soled loafers.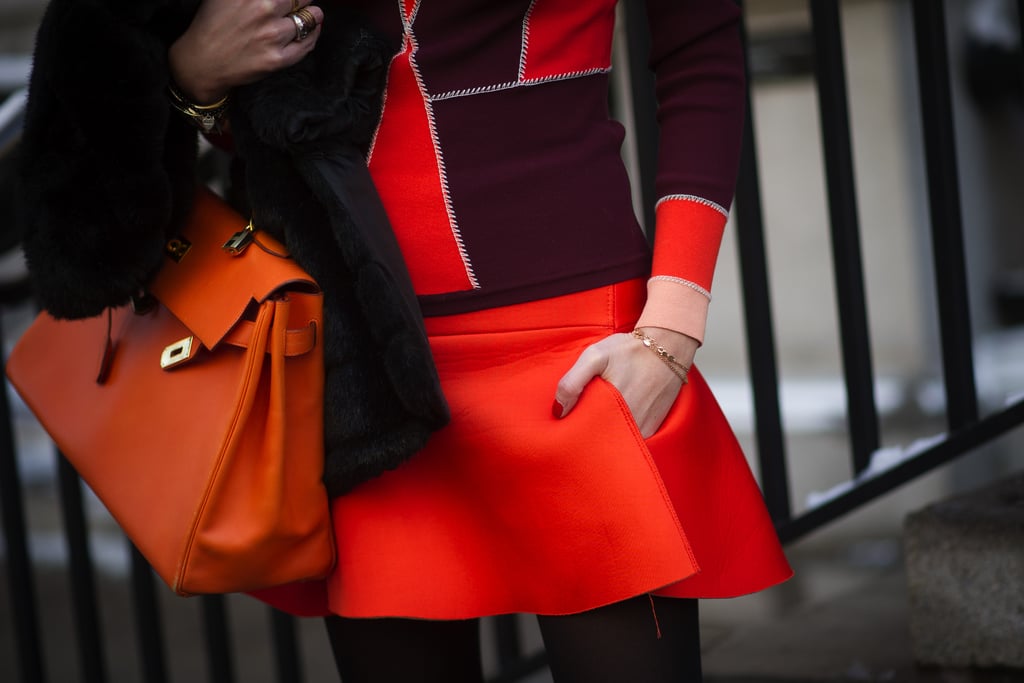 Chiara Ferragni toted a bag to match the bright shades of her outfit.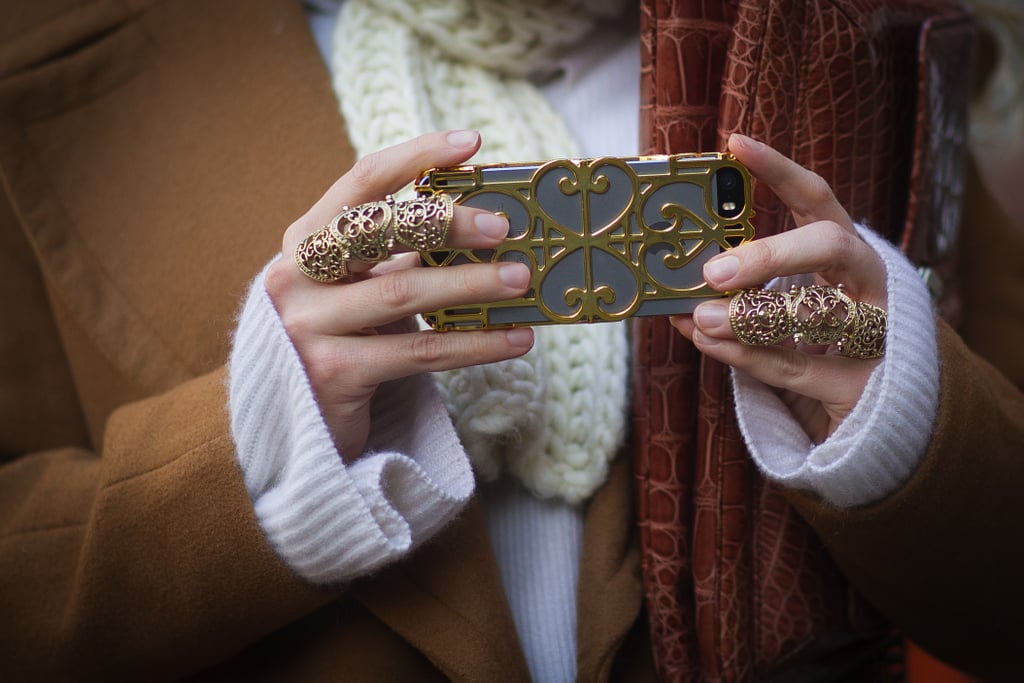 It takes a very dedicated person to coordinate your iPhone case with your jewelry.
A pretty blue Proenza bag and floral denim hinted at Spring.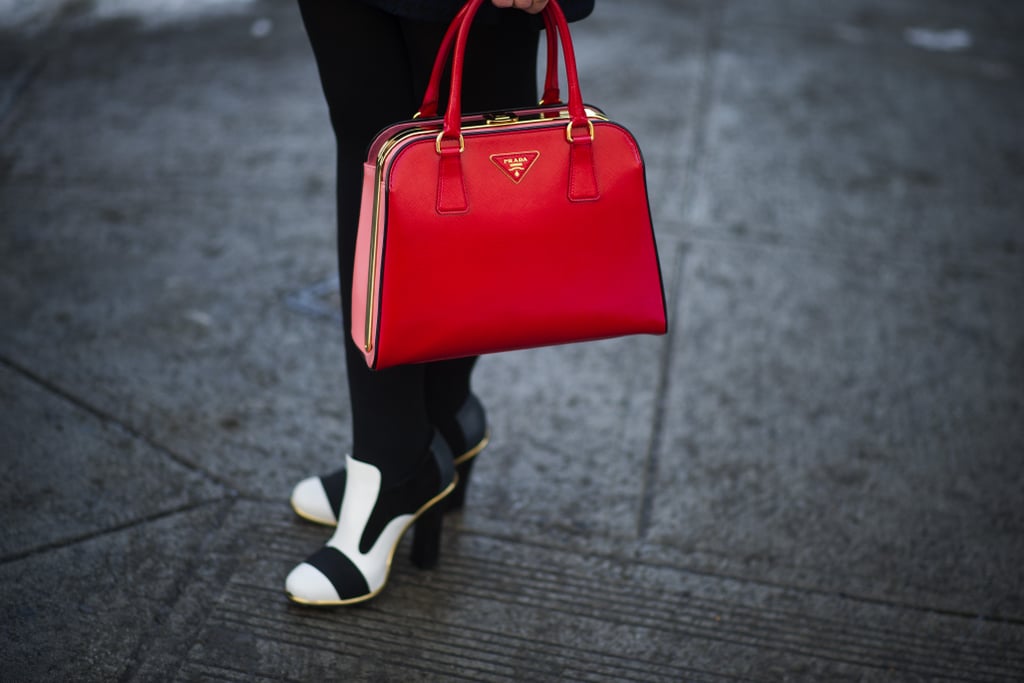 Red Prada met black and white heels.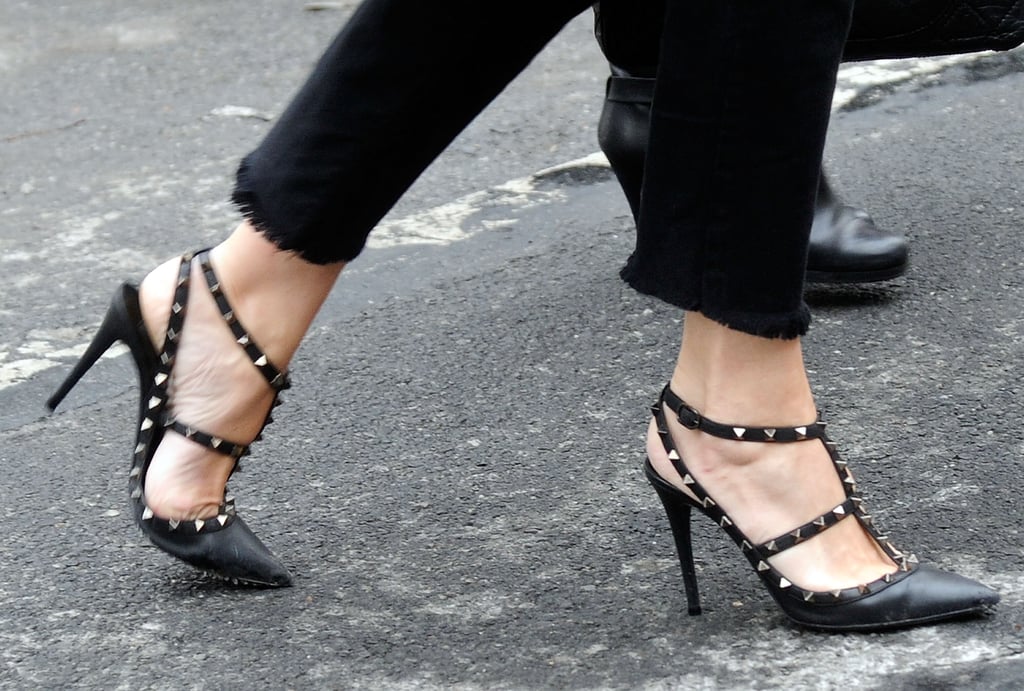 Valentino pumps are always a "do."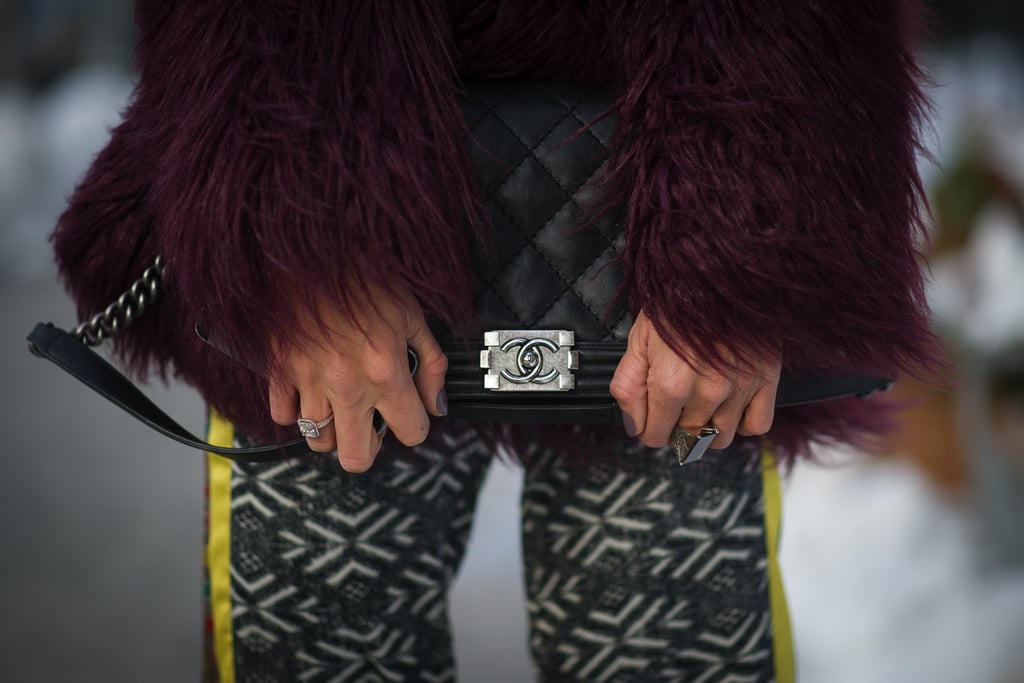 Can't go wrong with a classic.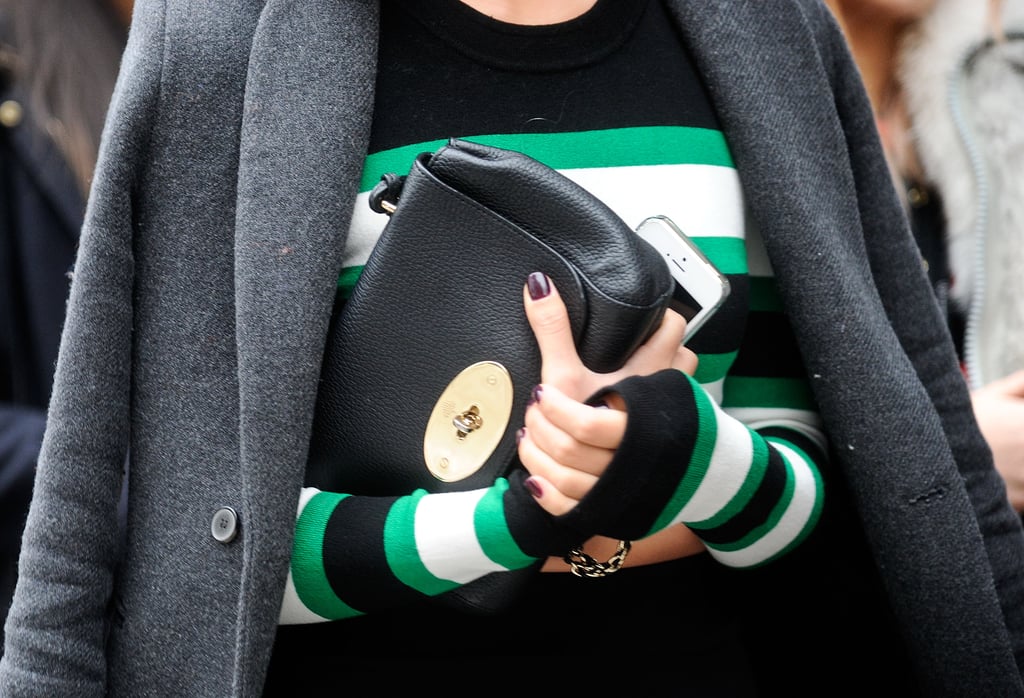 Nicole Warne kept a tight grasp on her Mulberry clutch — we would too.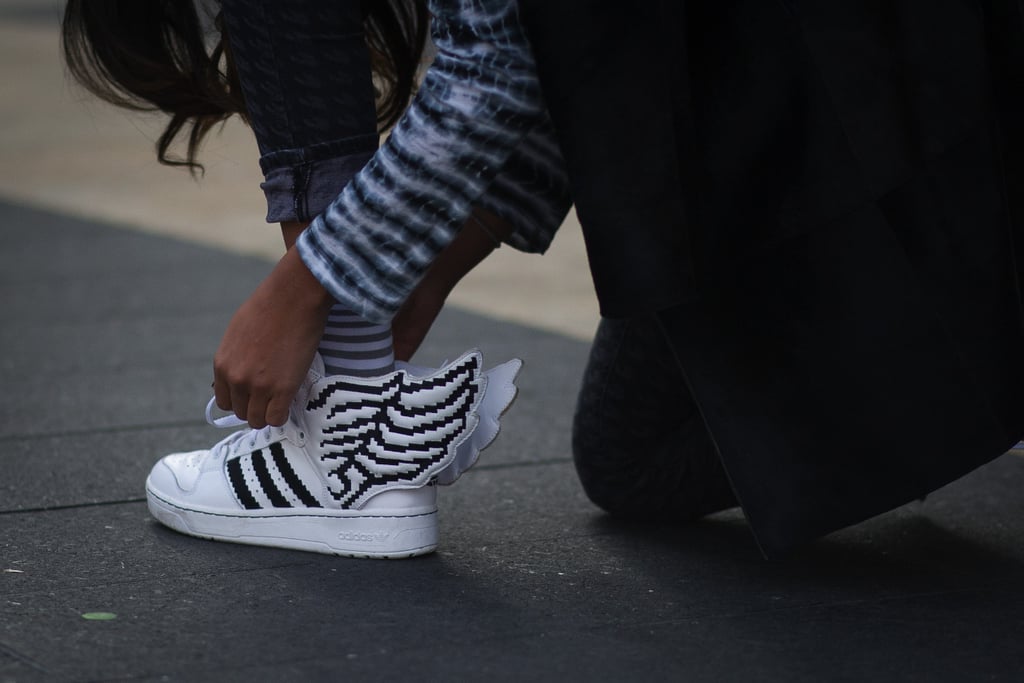 We don't have to tell you these kicks are pretty fly.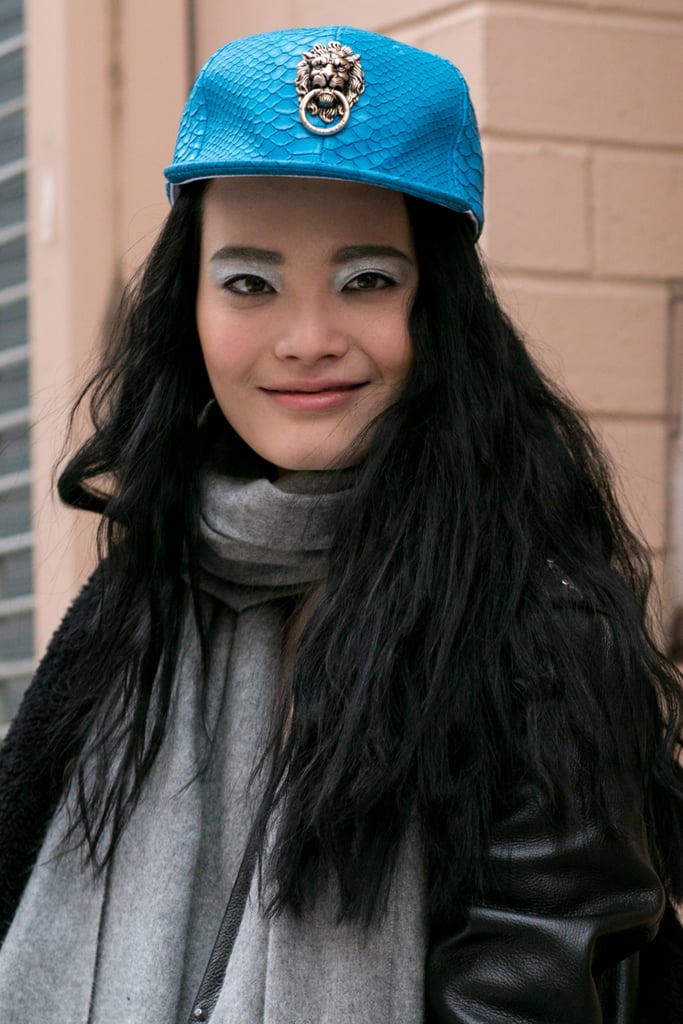 We fully support a baseball cap, any day of the week.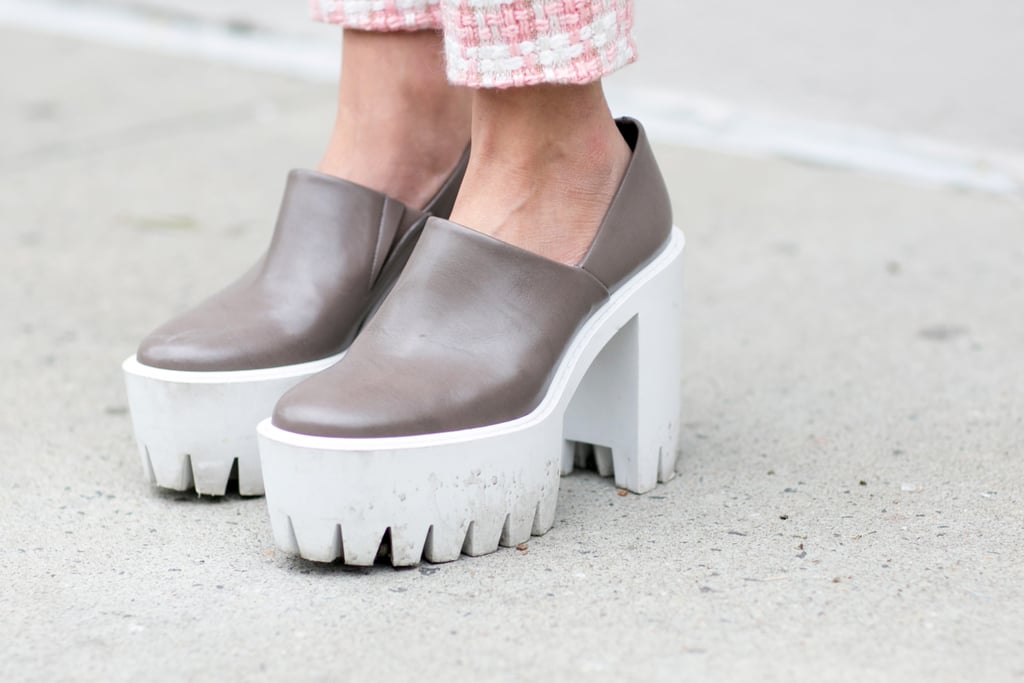 When stilettos just won't do.
We adore this fierce Fendi clutch.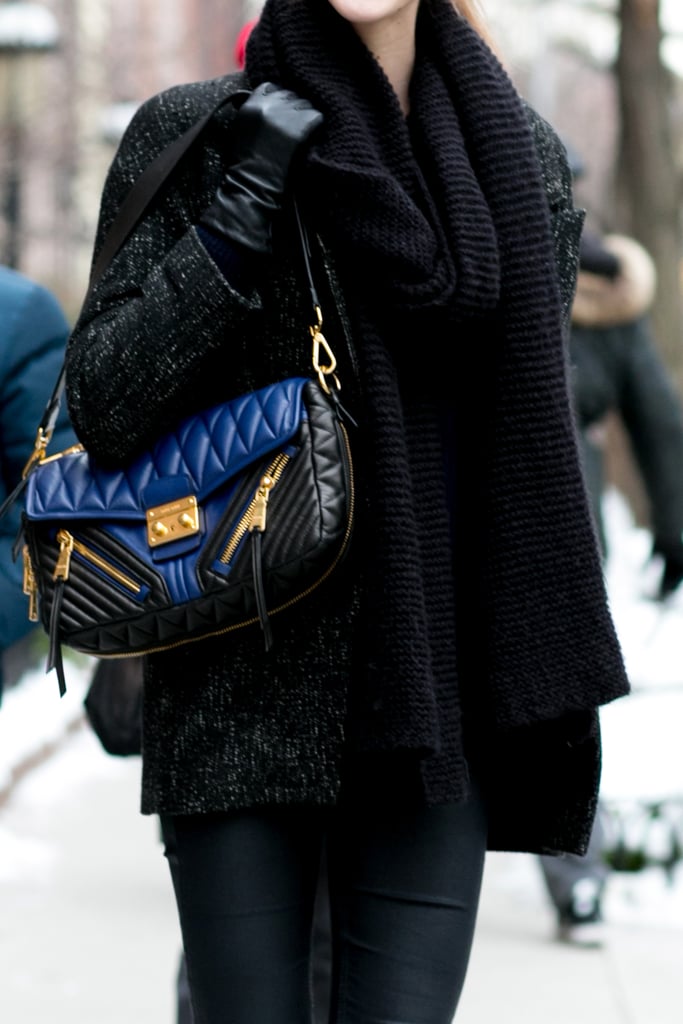 Well, this little Miu Miu successfully gave us bag envy.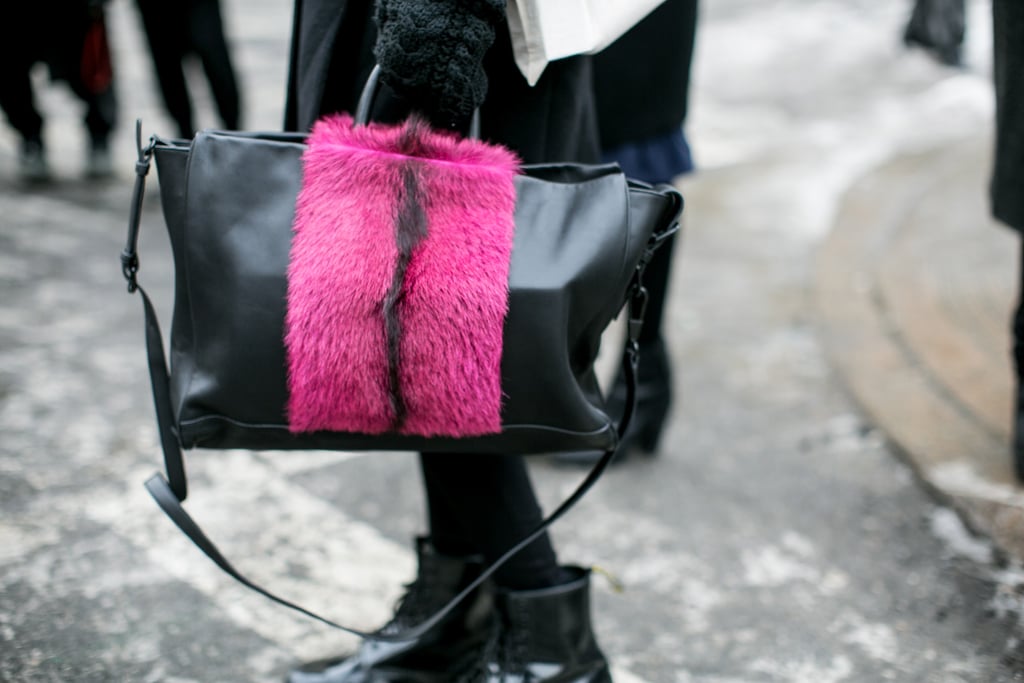 A little pink fur goes a long way on this tote.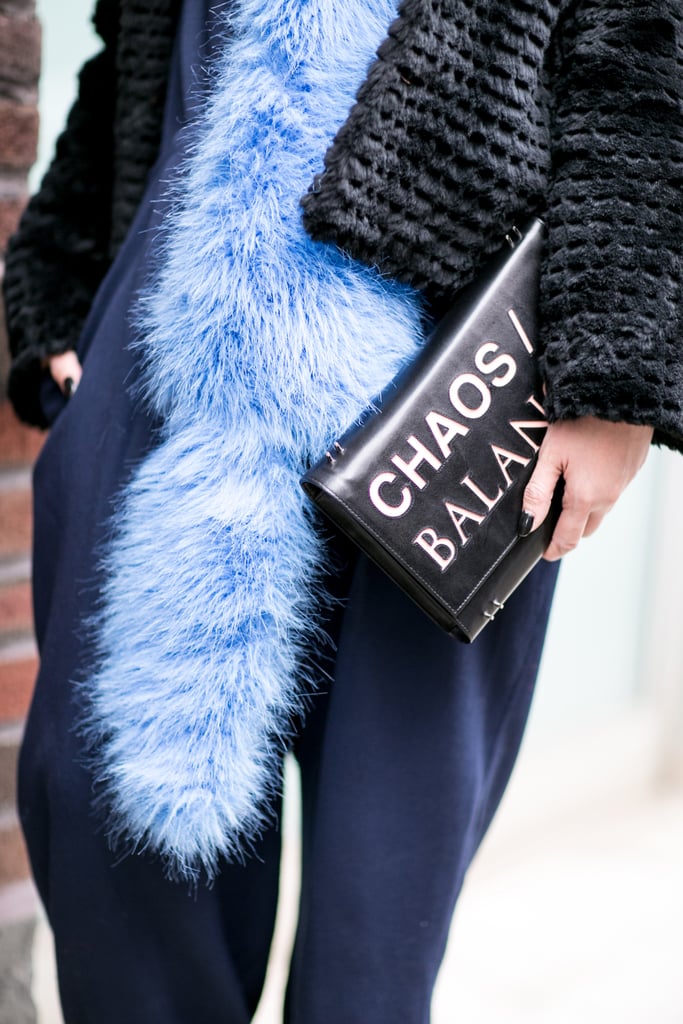 We're especially into clutches that double as message boards.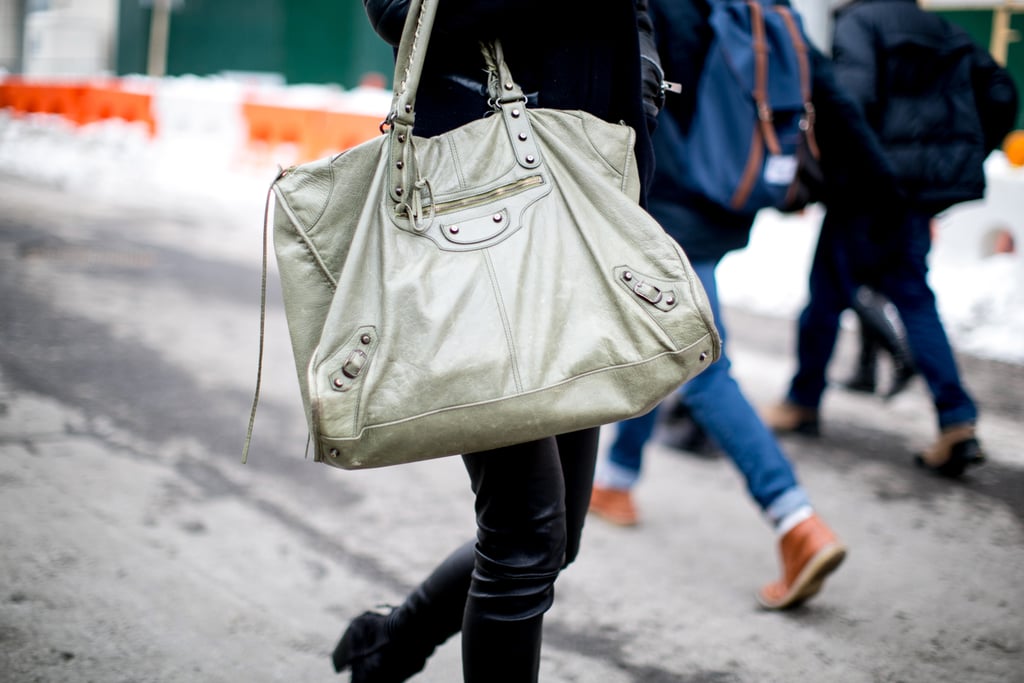 What's better than a Balenciaga motorcycle bag? A supersize one.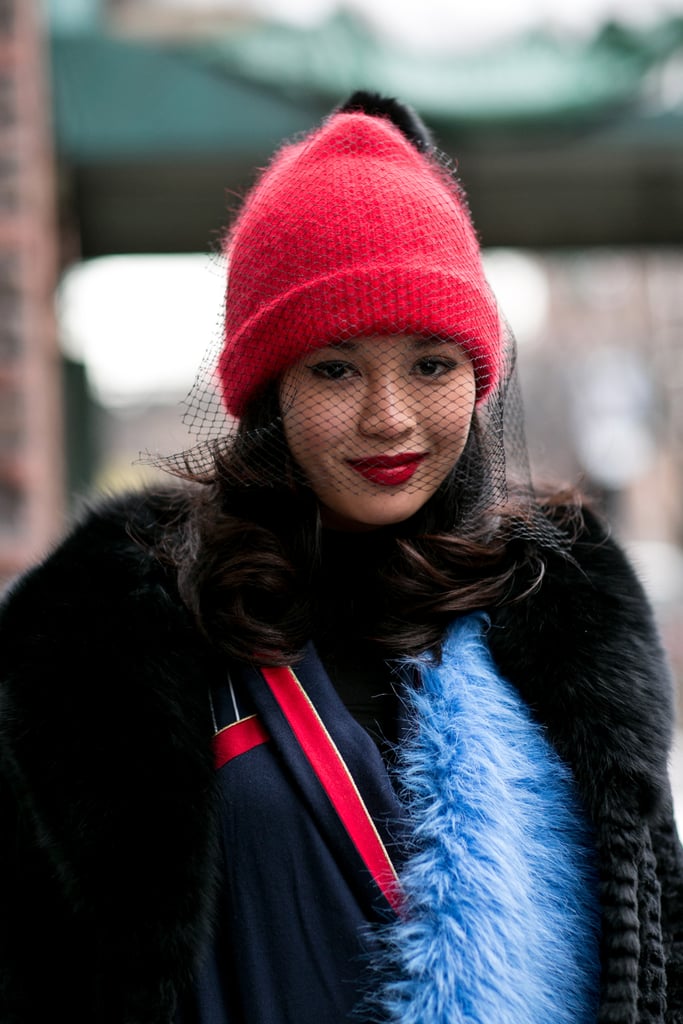 Part cool girl, part vintage beauty.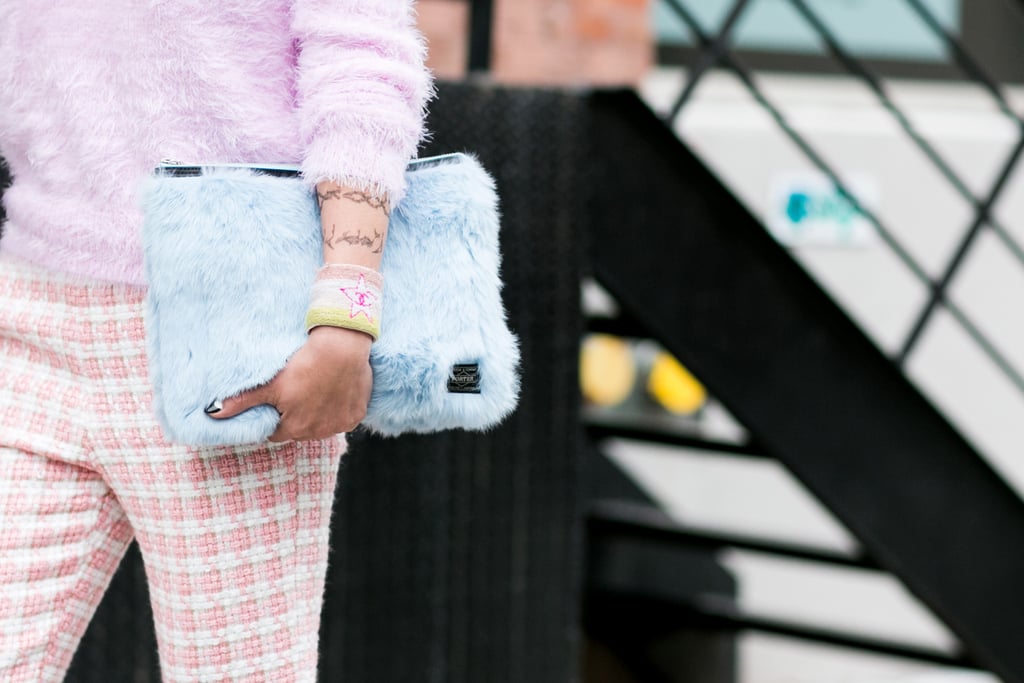 When it comes to texture, more is more.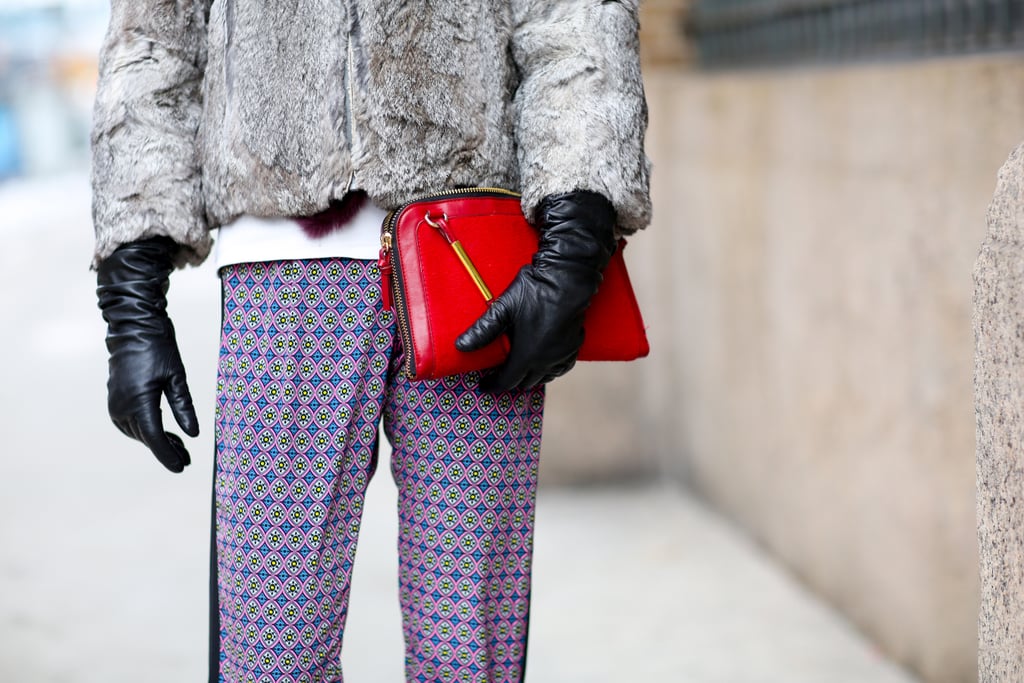 A smart pop of red is attention-getting in the best way possible.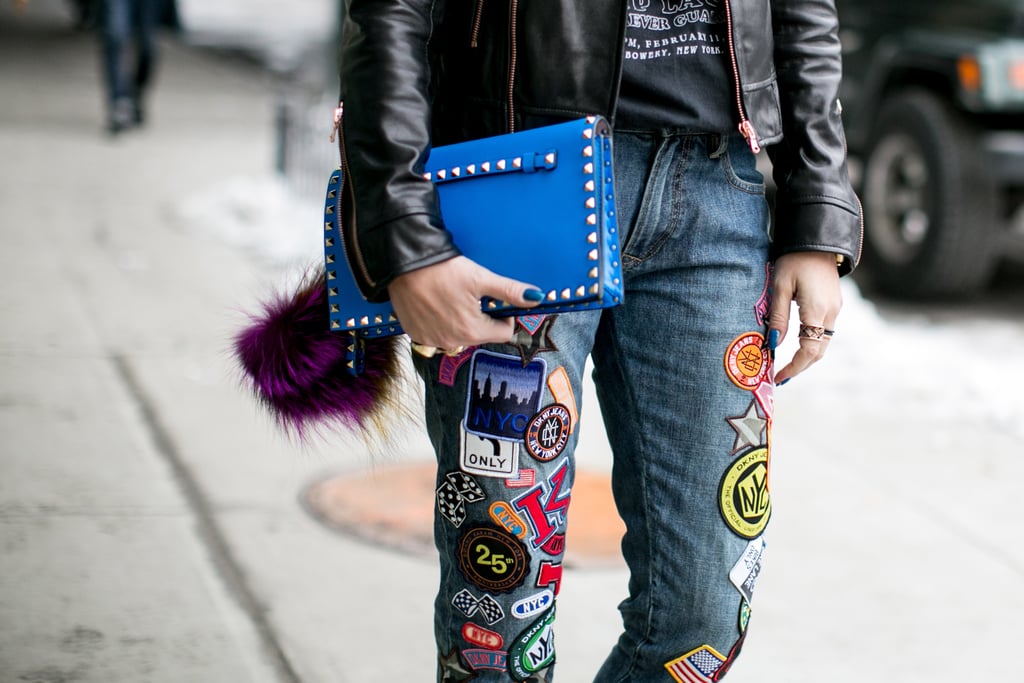 Patched-up denim is the street-cool contrast to a studded clutch.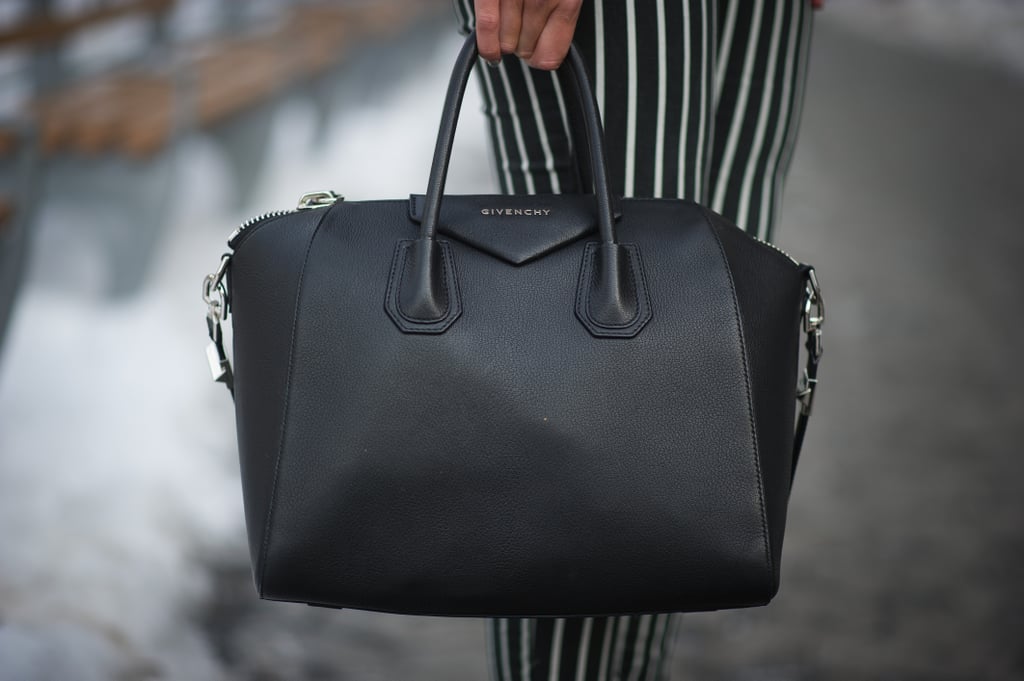 A roomy Givenchy tote always makes a perfect Fashion Week companion.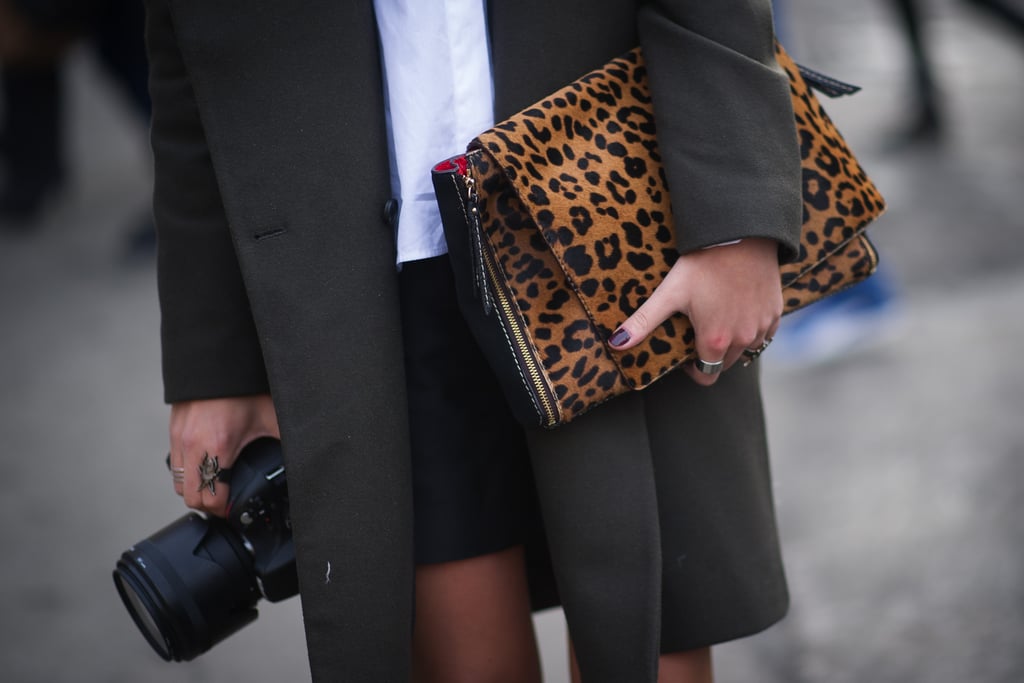 Double-fisting two Fashion Week essentials: a camera and a chic clutch.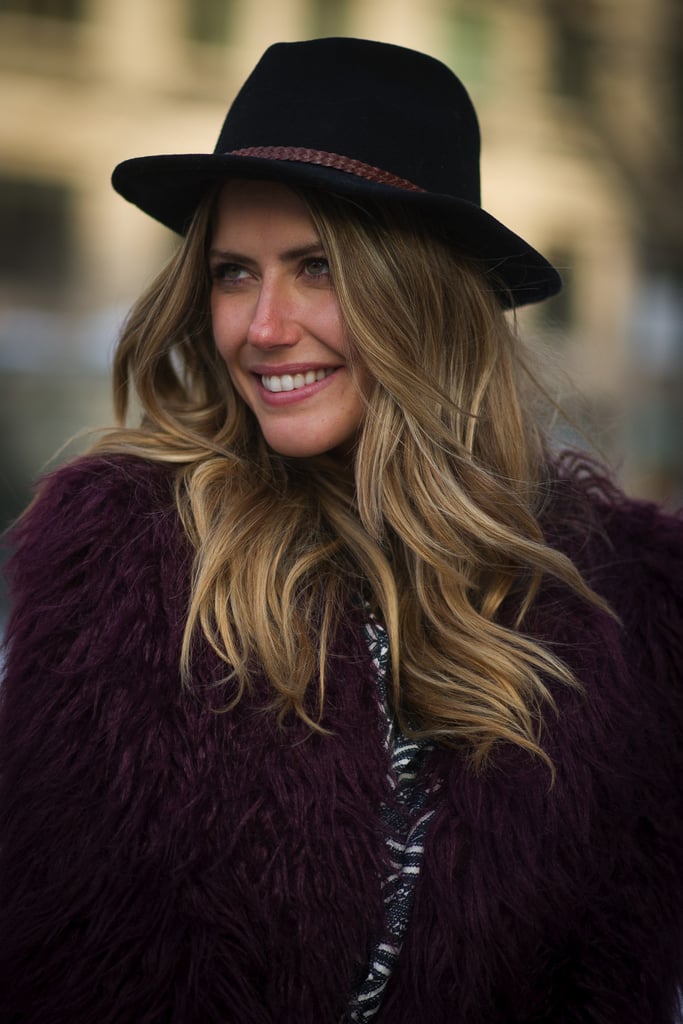 Is there a better accessory than a great hat?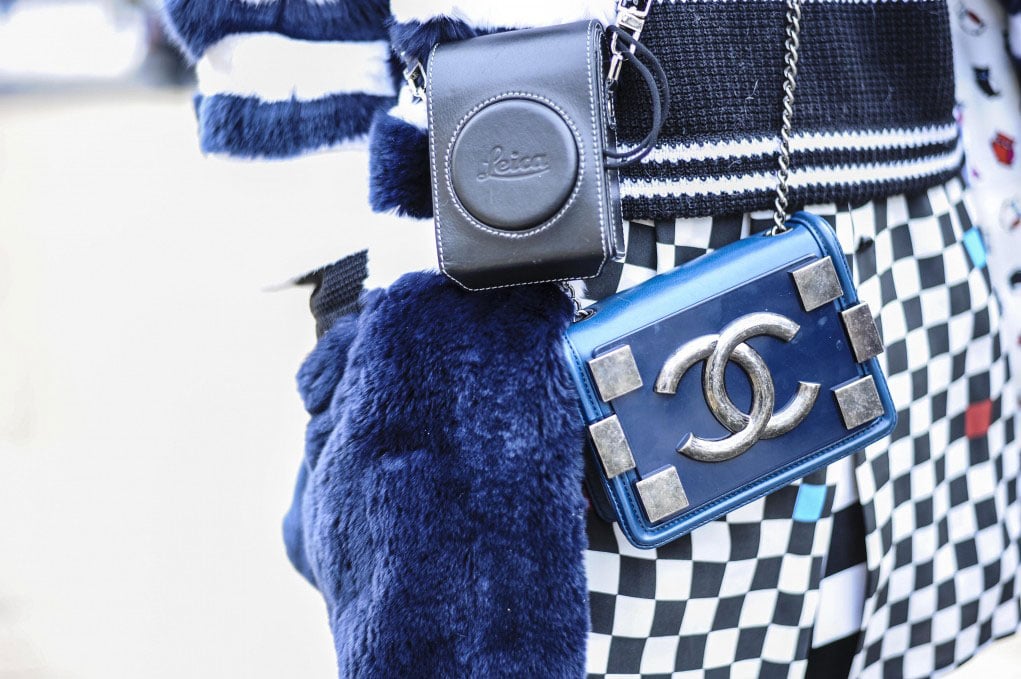 Isn't it just perfect when your little blue Chanel bag matches your cozy blue gloves?!
Source: Gorunway [10]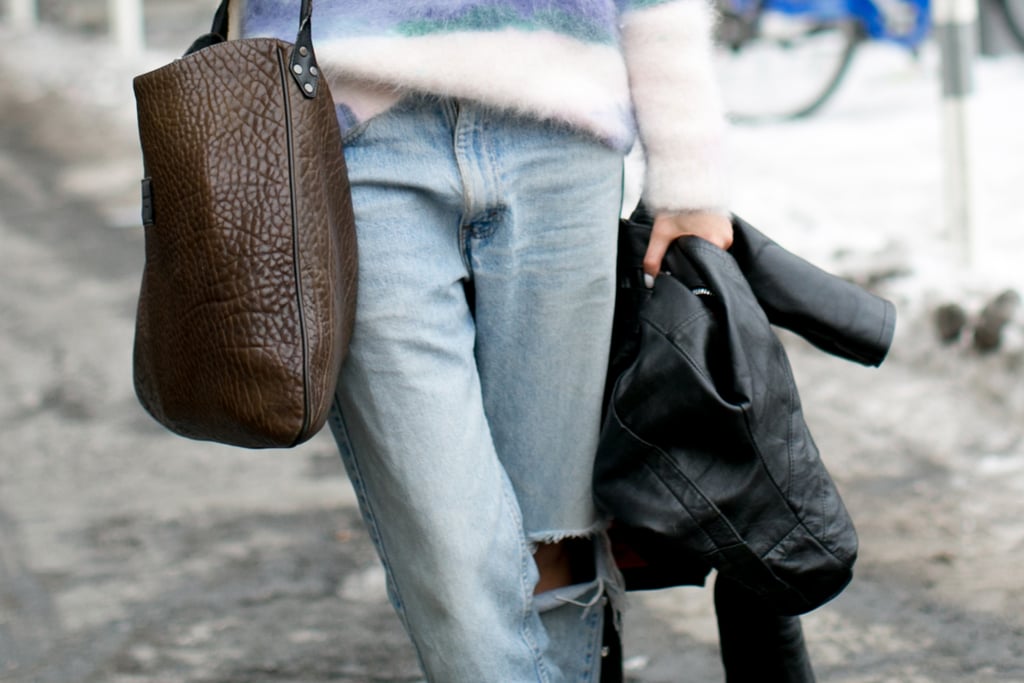 If these accessories could talk, they'd say "easy does it."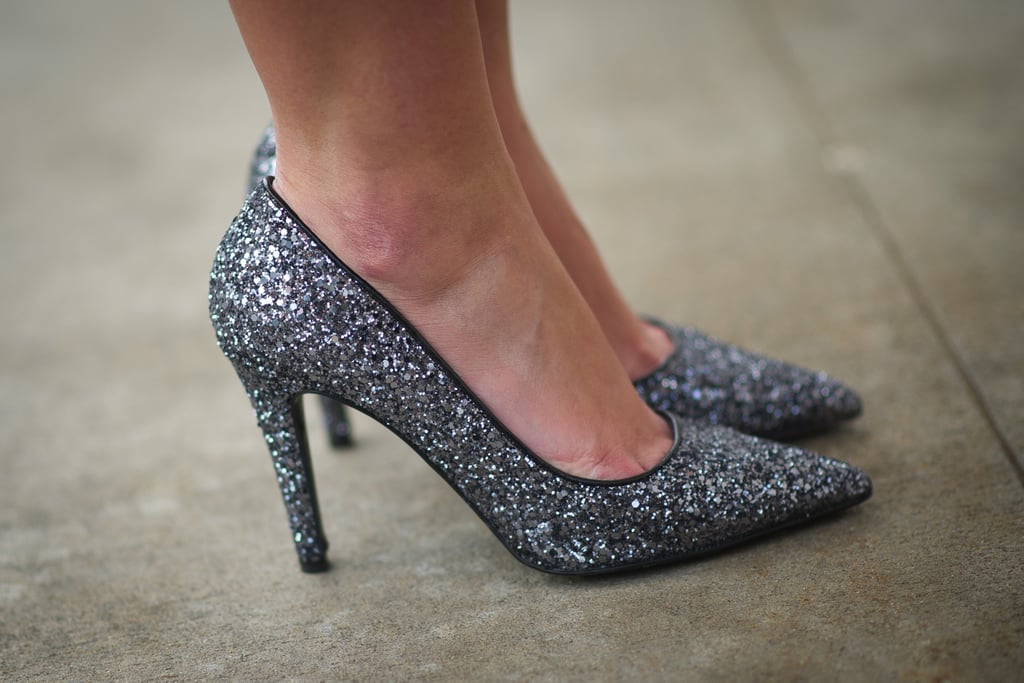 Shoes fit for a Fashion Week princess.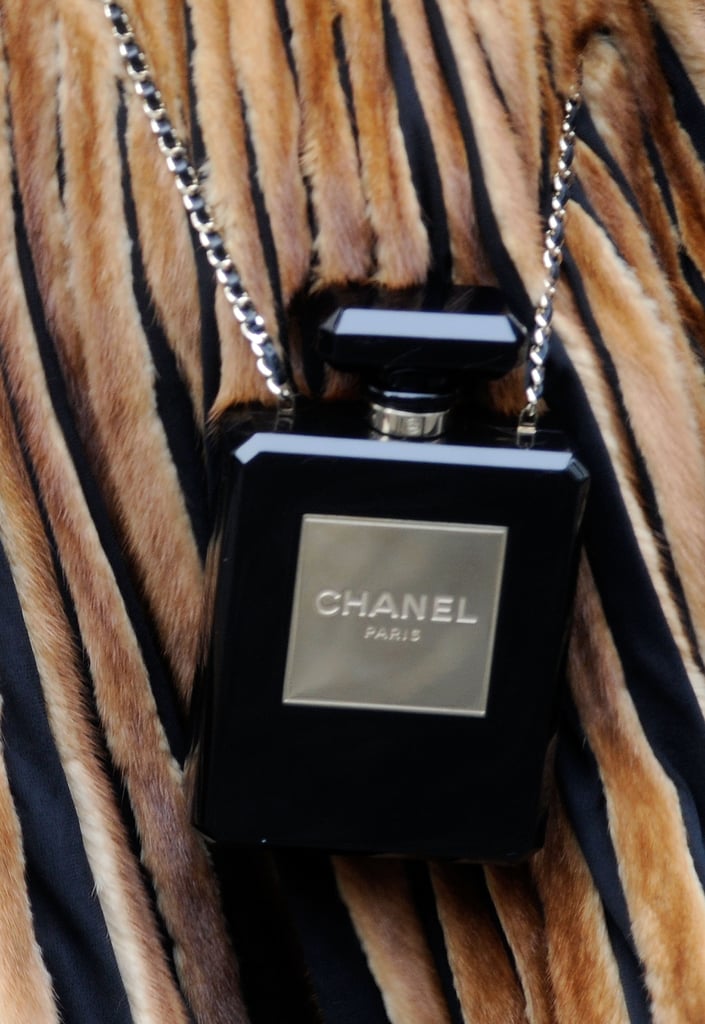 I mean, what's chicer than toting Chanel No. 5?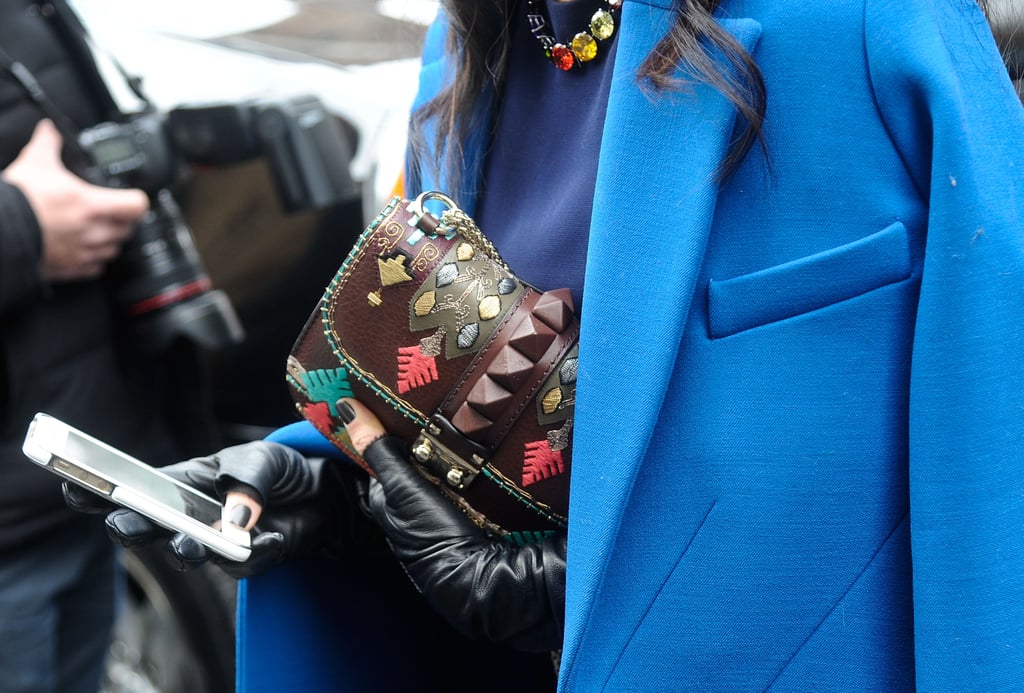 Her commitment to going bold and bright extended beyond just her outerwear.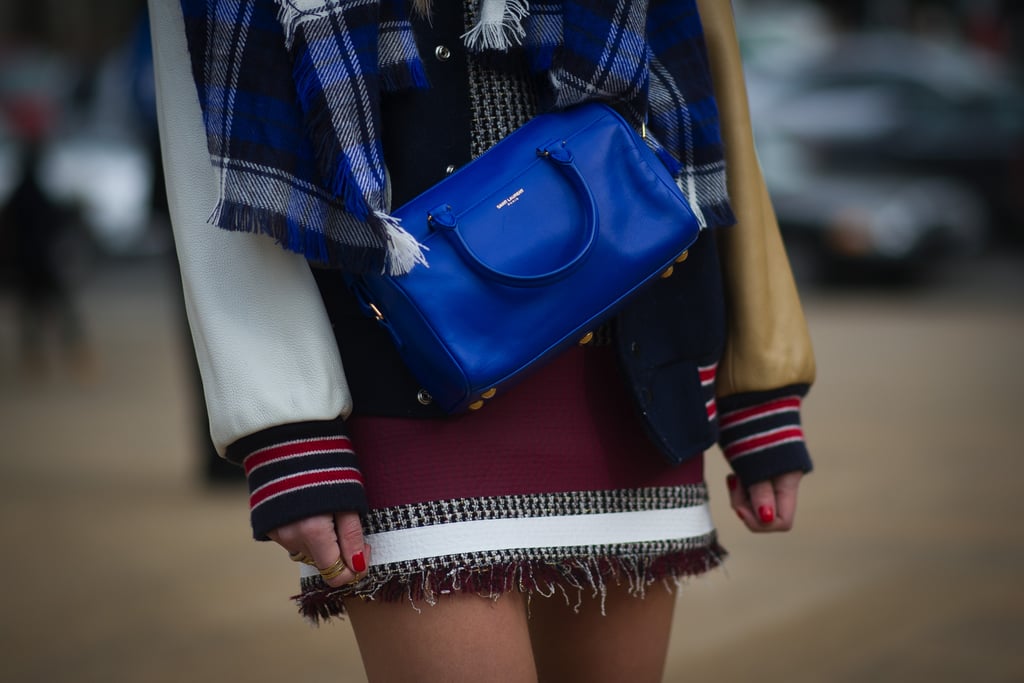 Chiara Ferragni dressed up a varsity jacket with a bright blue Saint Laurent bag.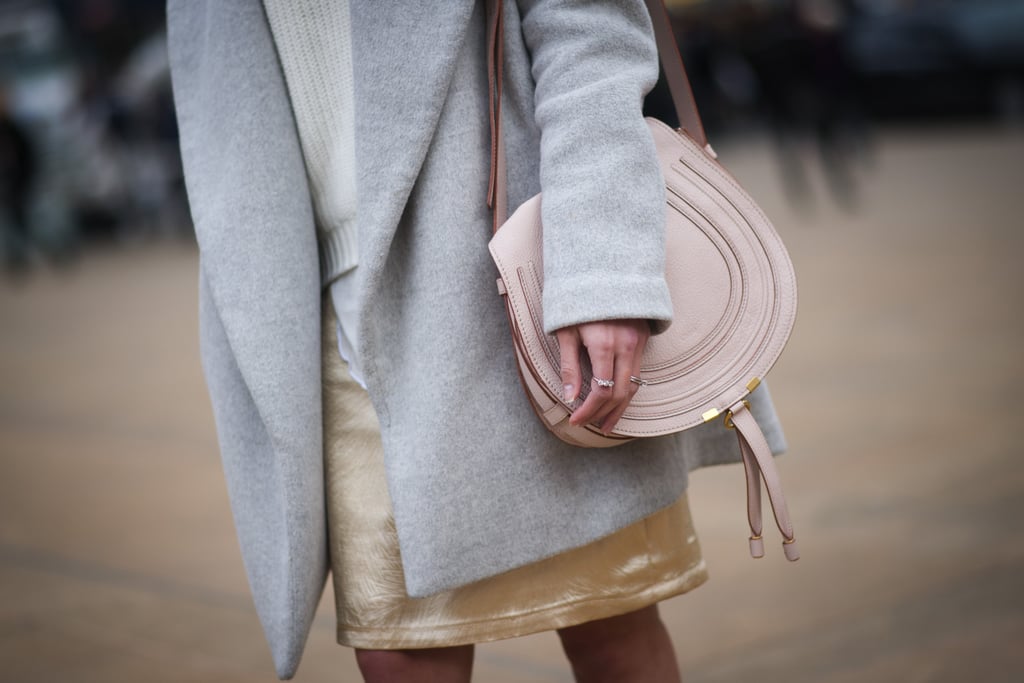 Sometimes, it's the understated accessories that get our attention, like this little Chloé bag.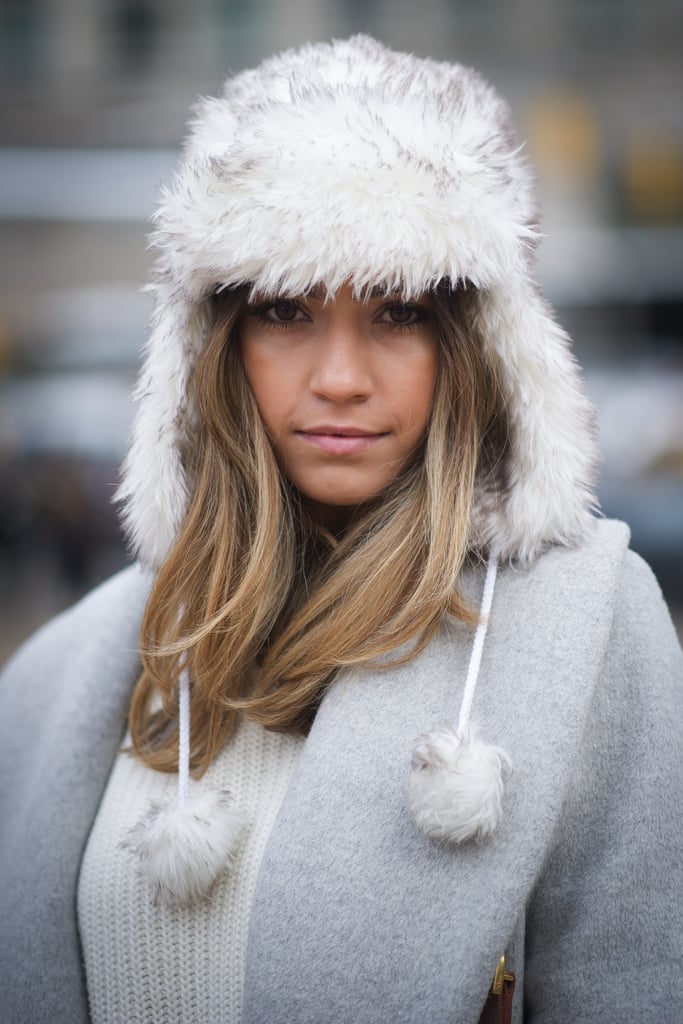 Fashion and function in the form of a furry trapper hat.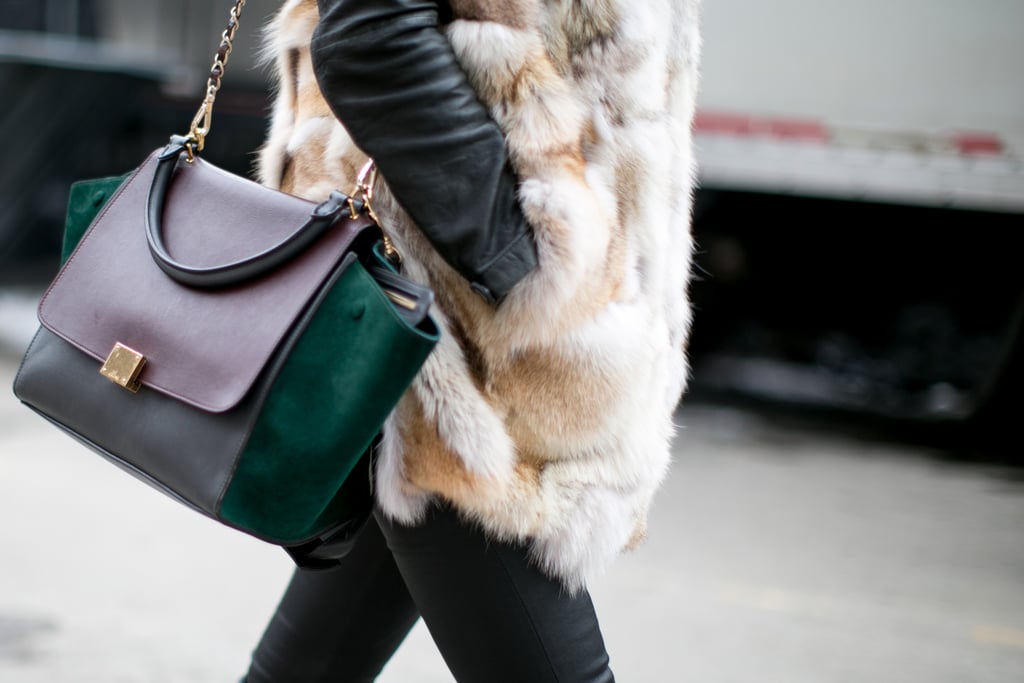 We'll never tire of a luxe Céline tote.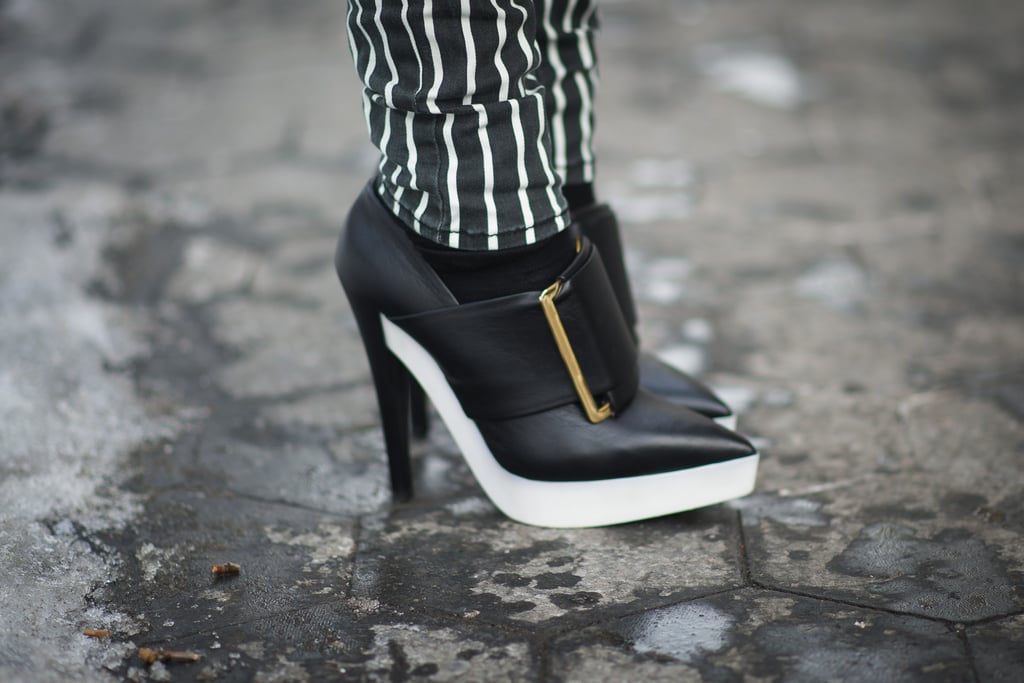 We spy some serious Stella McCartney heels in the snow.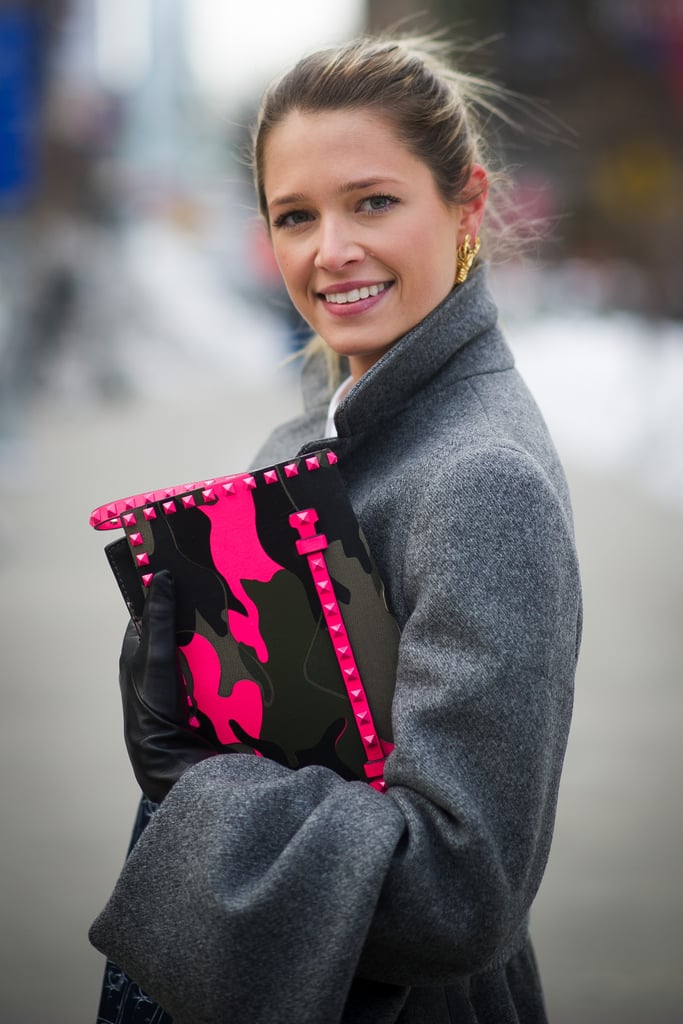 Helena Bordon lit up a gray coat with a neon and camo-printed Valentino clutch.
We couldn't think of a better add-on for this girlie-gone-tough look.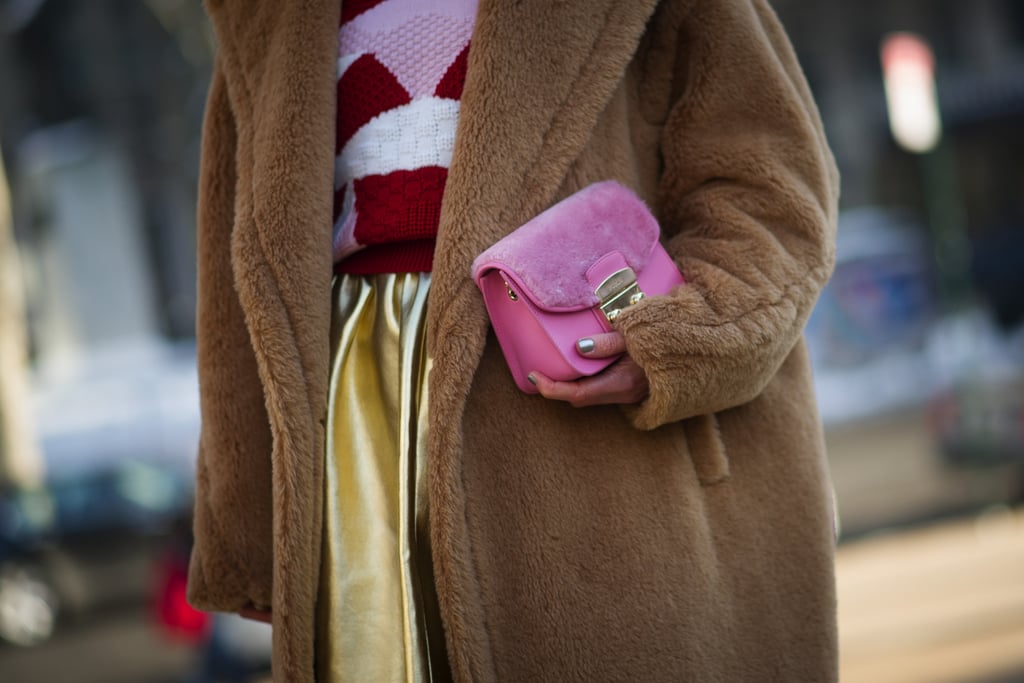 Just big enough to hold all the essentials and add the right pop of color.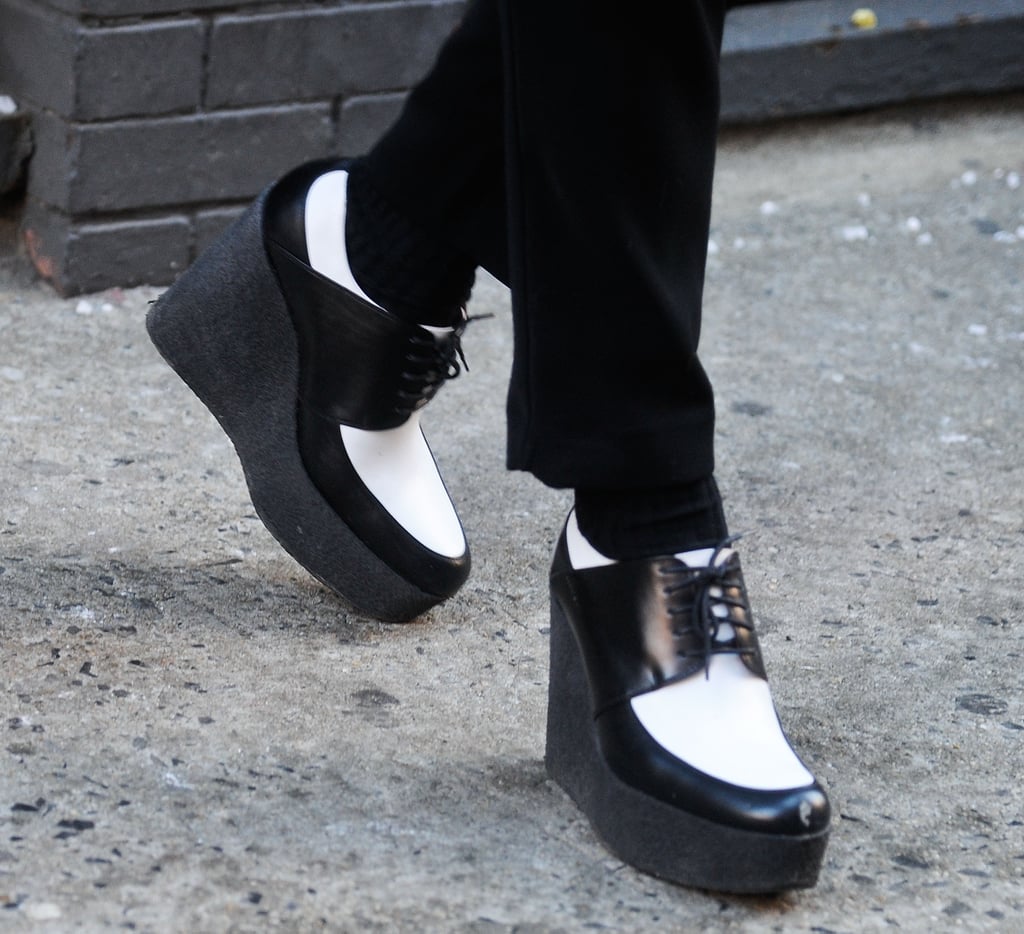 Black and white creepers make a standout look from the ankles down.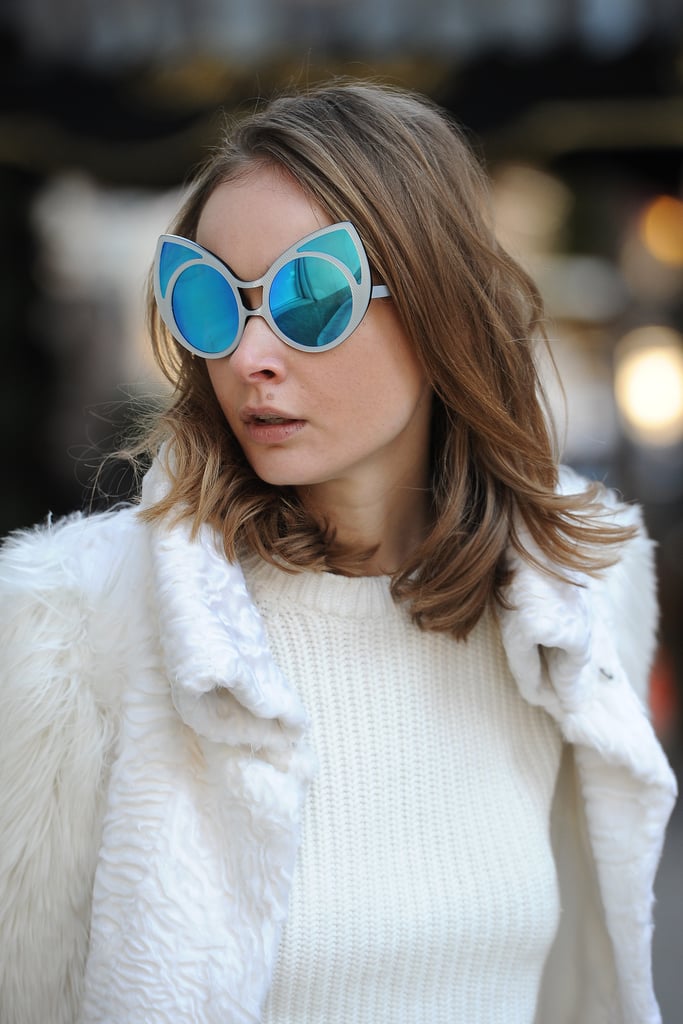 Talk about statement shades.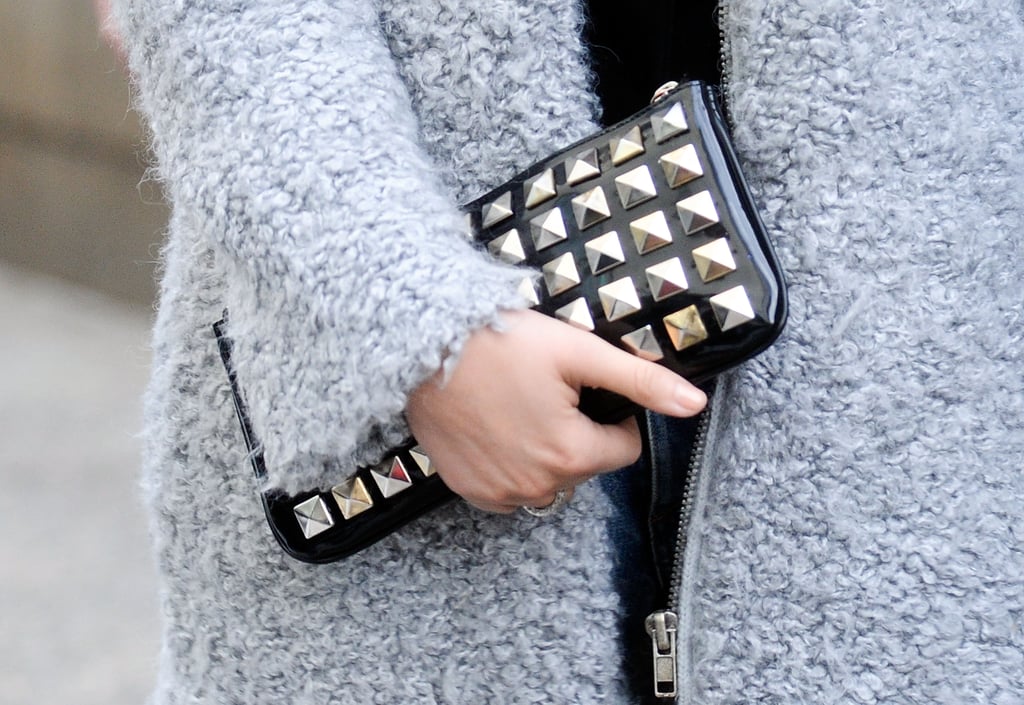 We're all about the contrast between a bouclé coat and tough-girl studded clutch.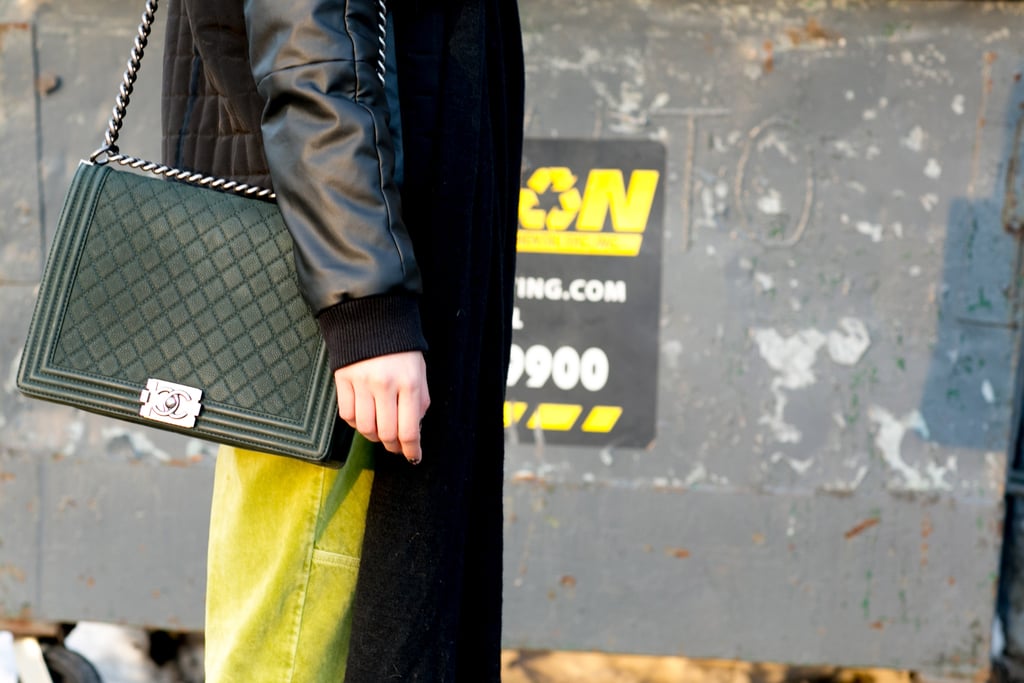 You can never go wrong with a Chanel bag in tow.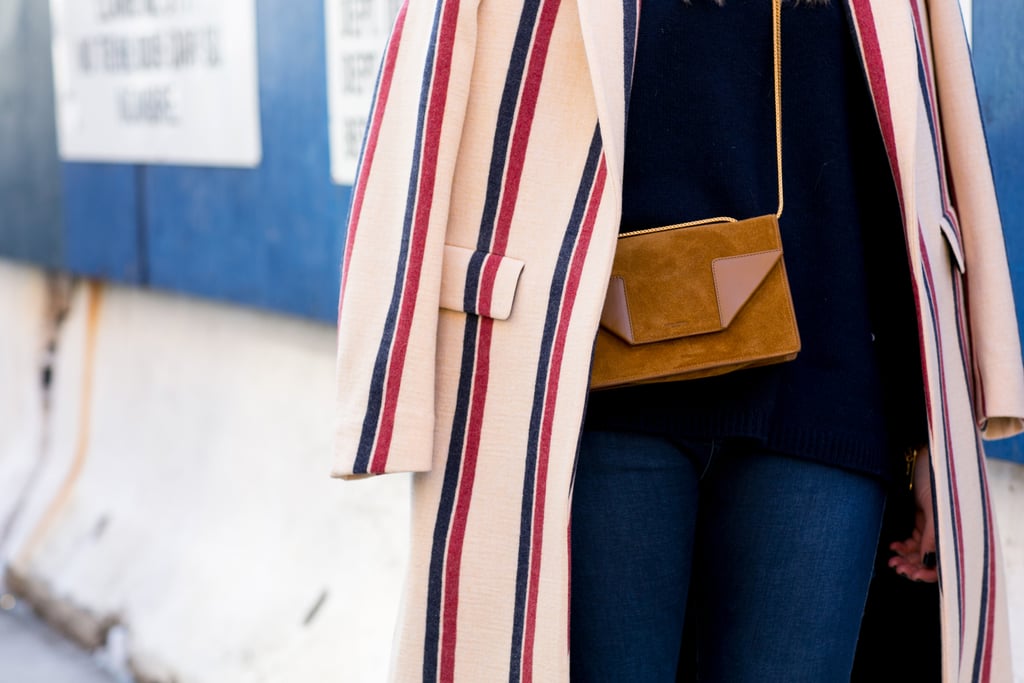 A perfect mix of the classics — red, white, blue, and camel.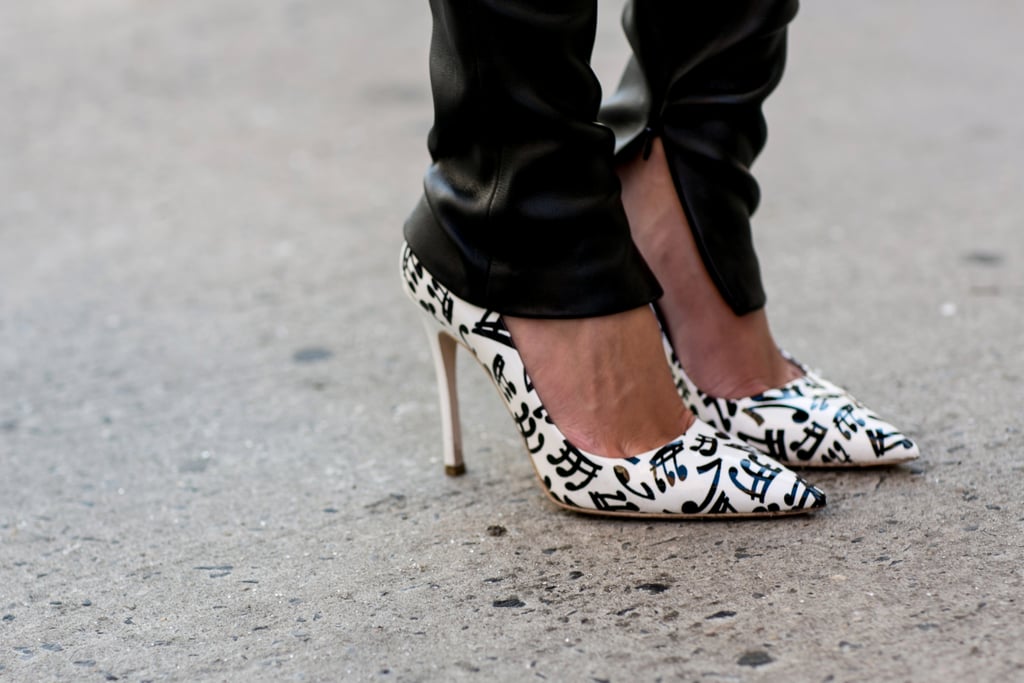 She hit a high note with these heels.
Who knew how well a Balenciaga bag went with Nikes?!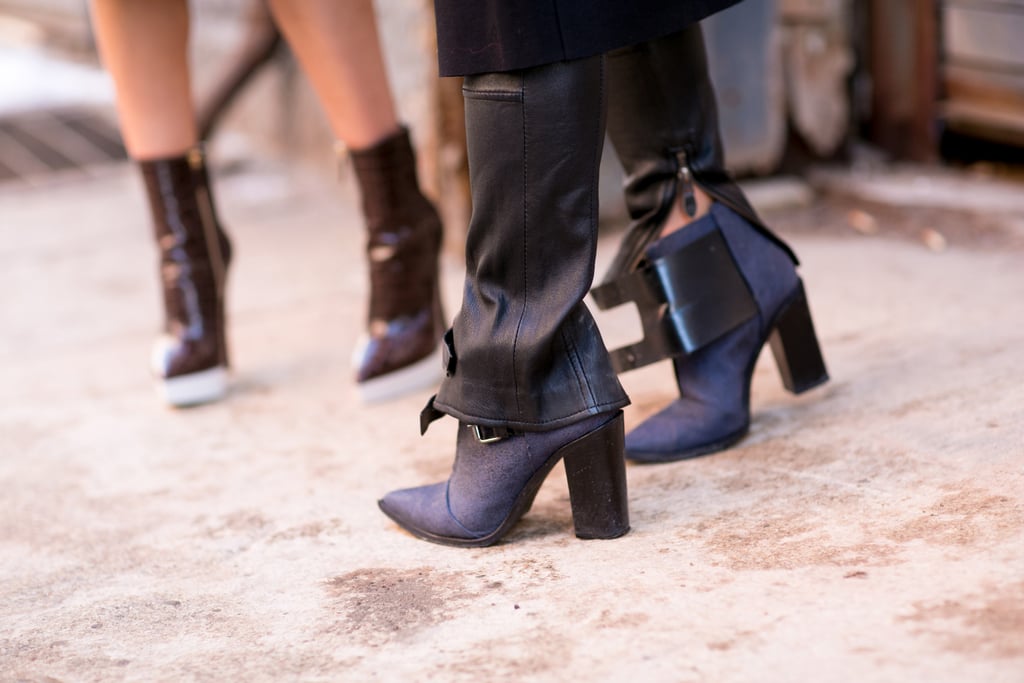 Tibi boots lend that perfectly polished kind of cool.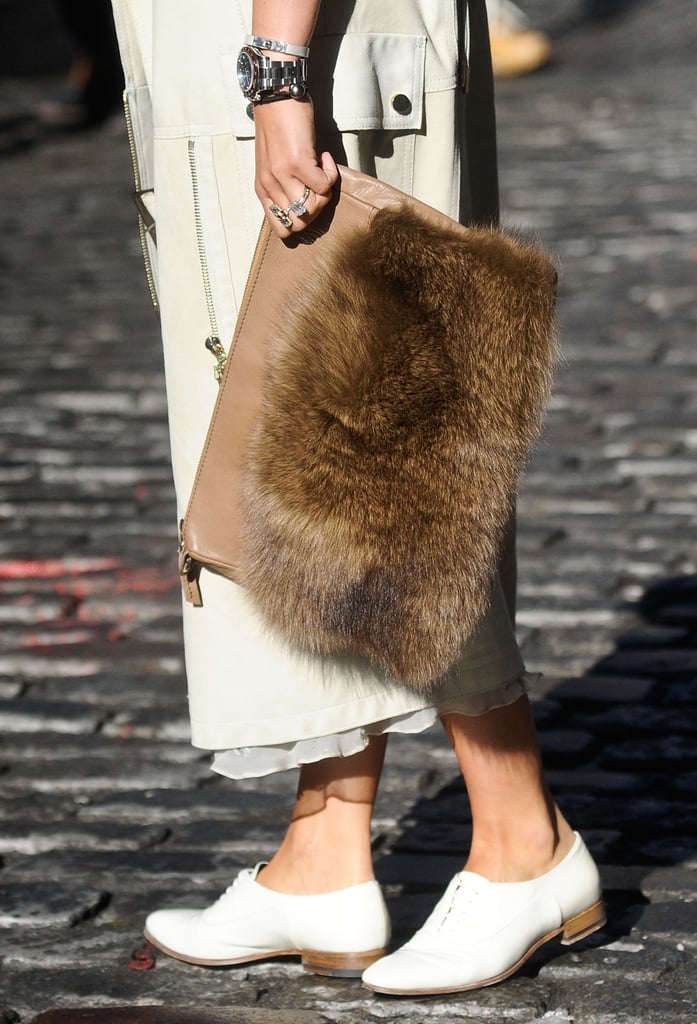 Nasiba Adilova toted a furry covered clutch.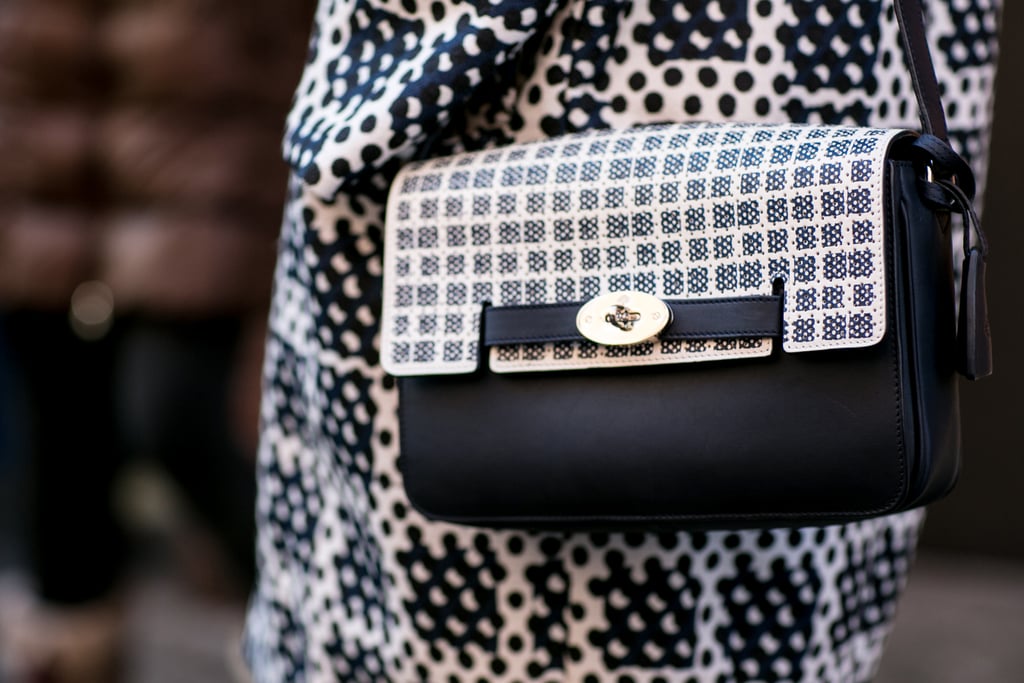 We've never met a mixed print we didn't like.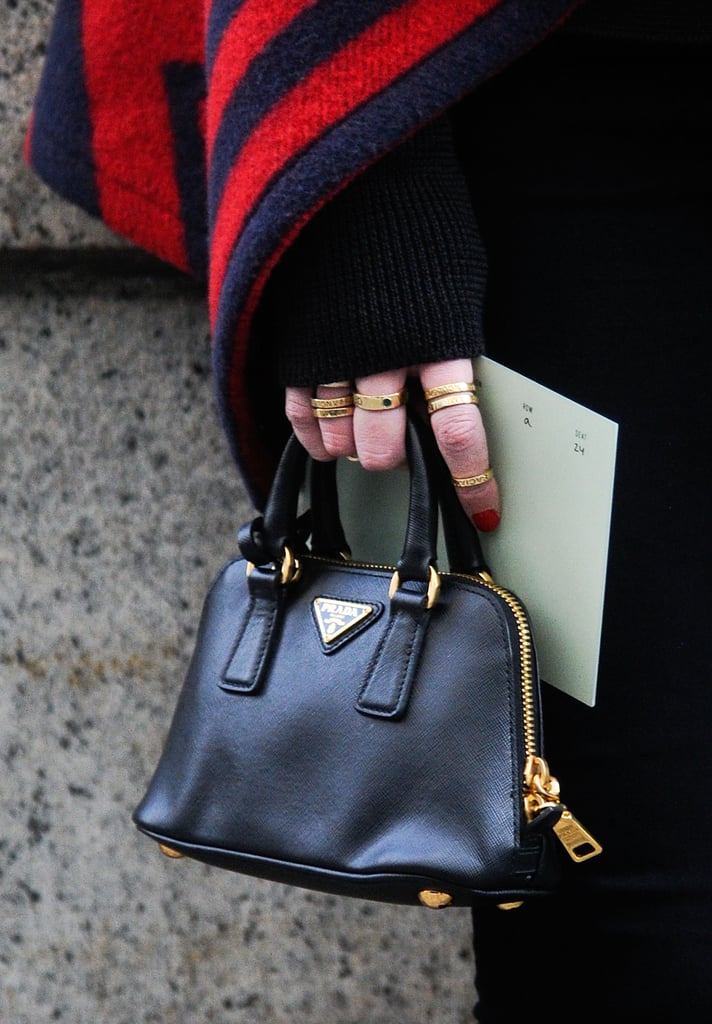 Is there anything cuter than a Prada micromini bag?!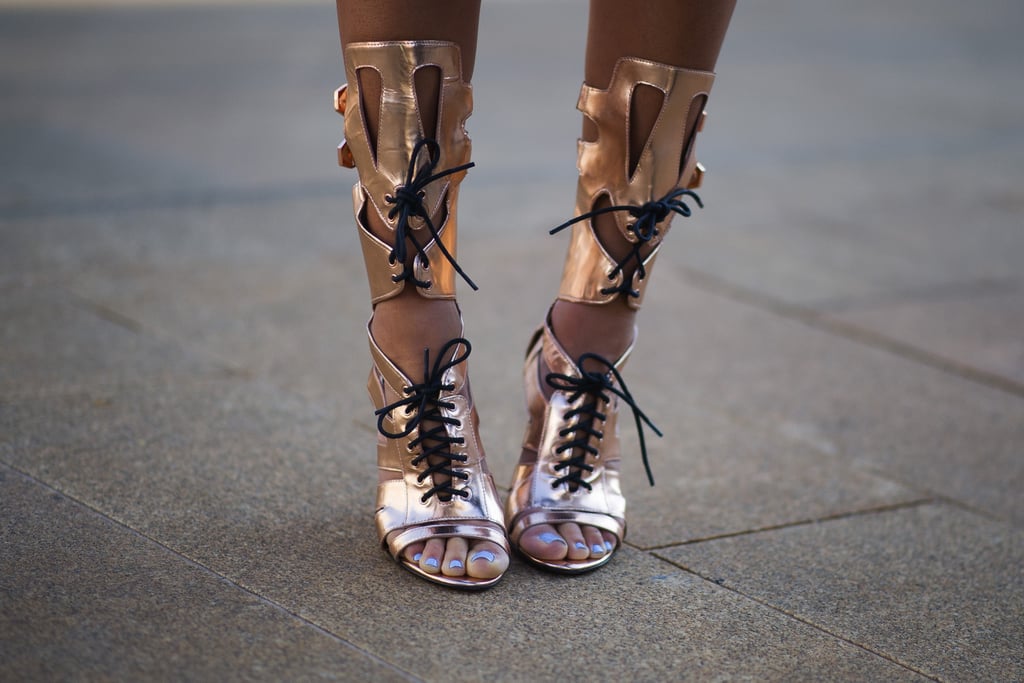 Aimee Song laced up a pair of Rebecca Minkoff's gladiator sandals.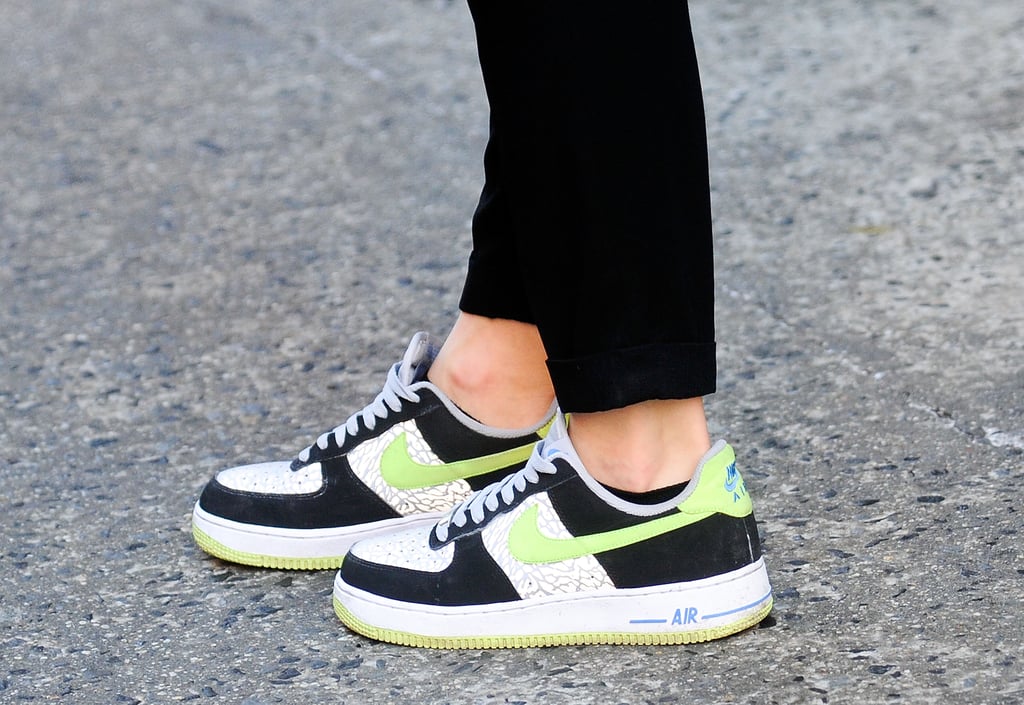 Sneakers with a high fashion tilt.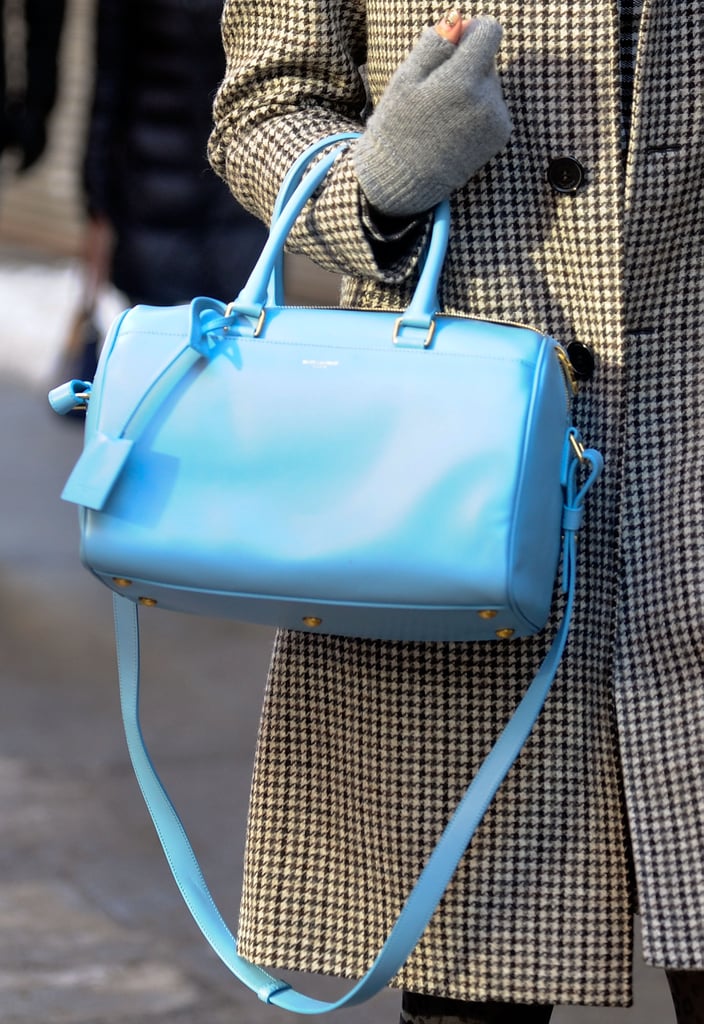 A literal bright spot in the Fashion Week crowd.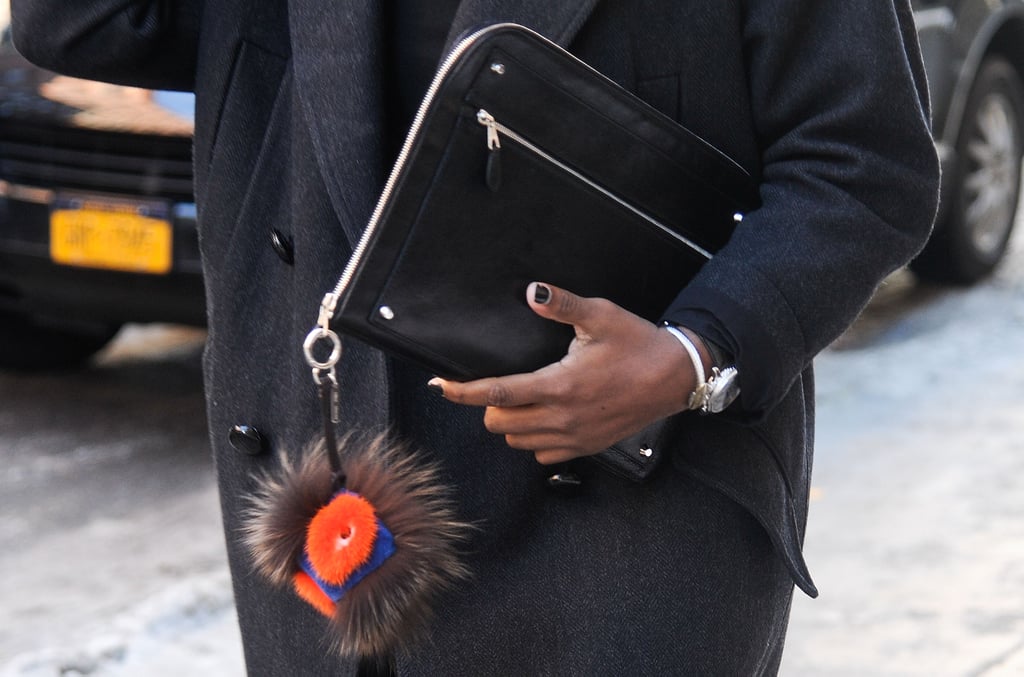 Perfect Fashion Week accessories include a Fendi charm and sleek clutch.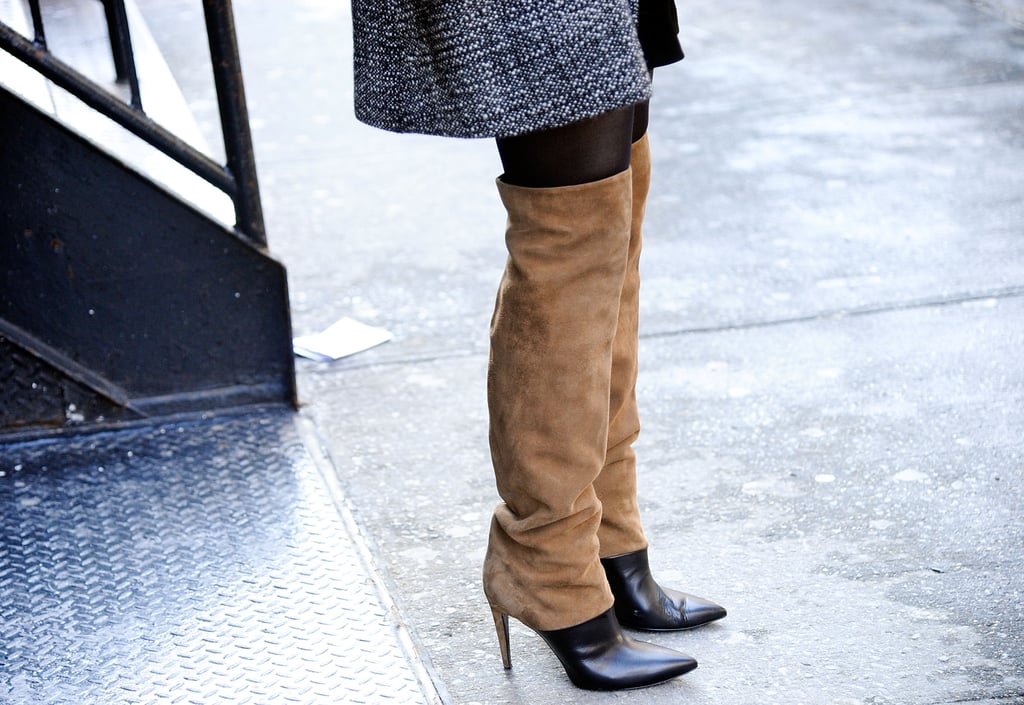 The most covetable of boots.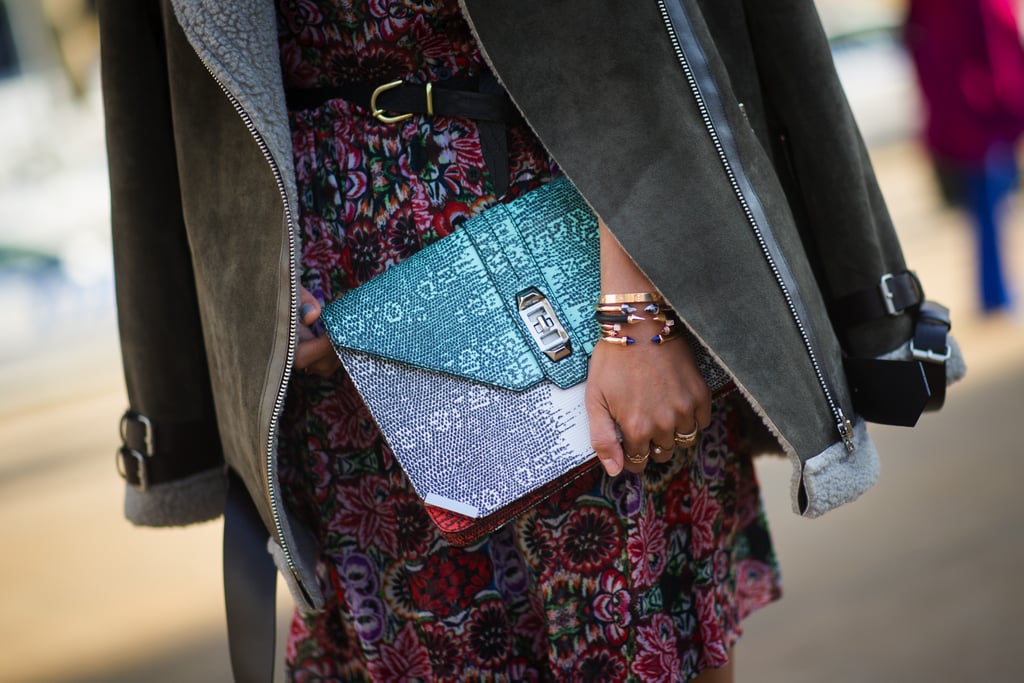 Exotics are a perfect match for florals.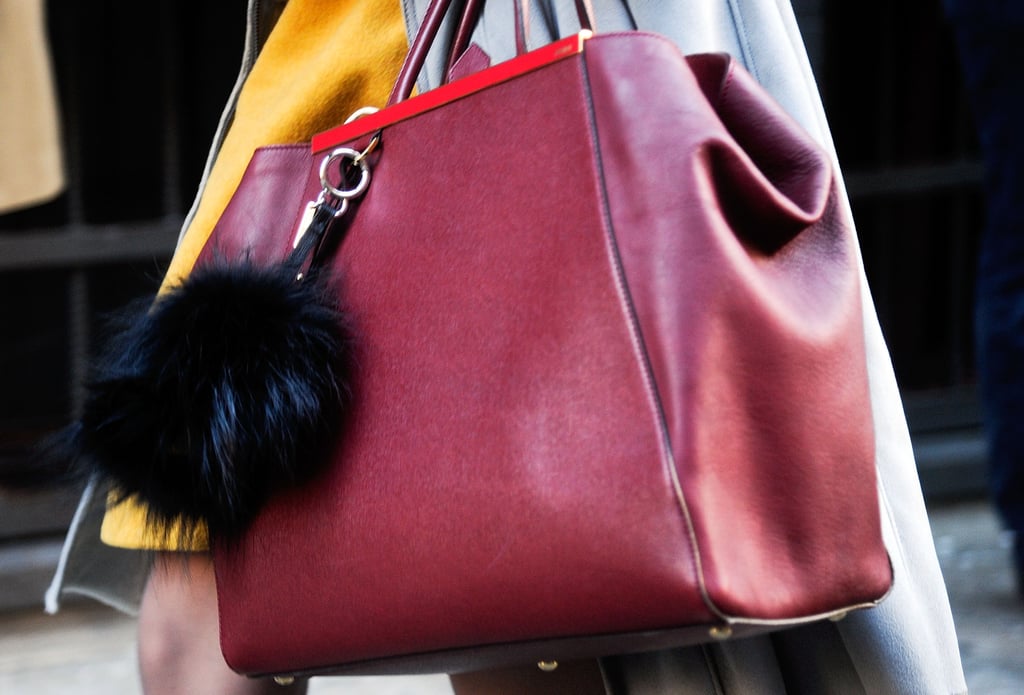 A Fendi charm made this a truly covetable carryall.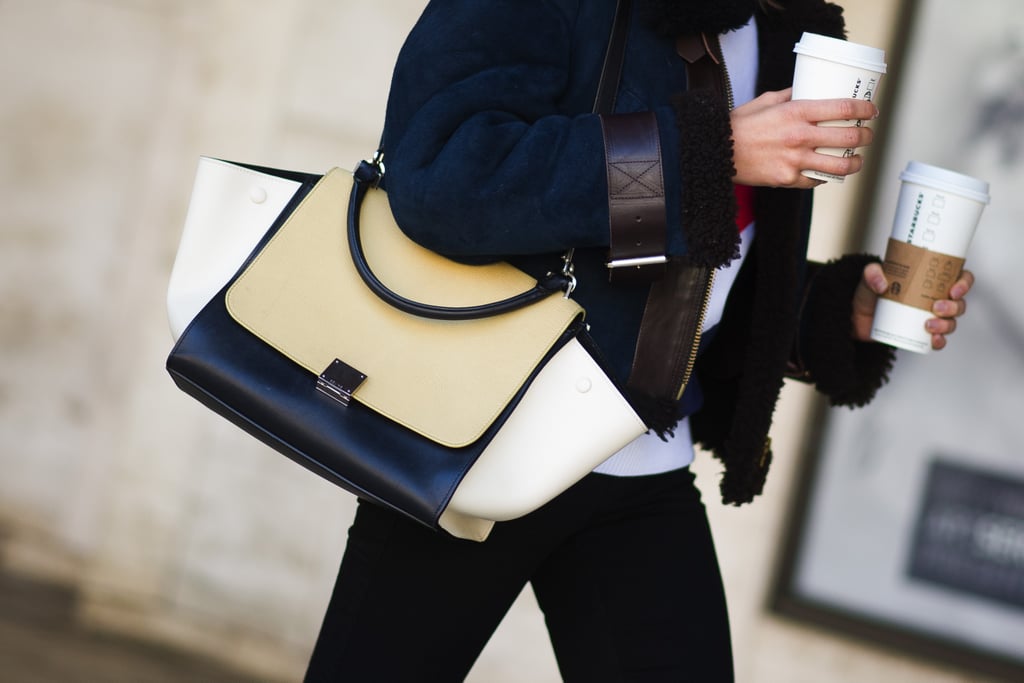 Fashion Week must haves: a chic Céline tote and a double dose of caffeine.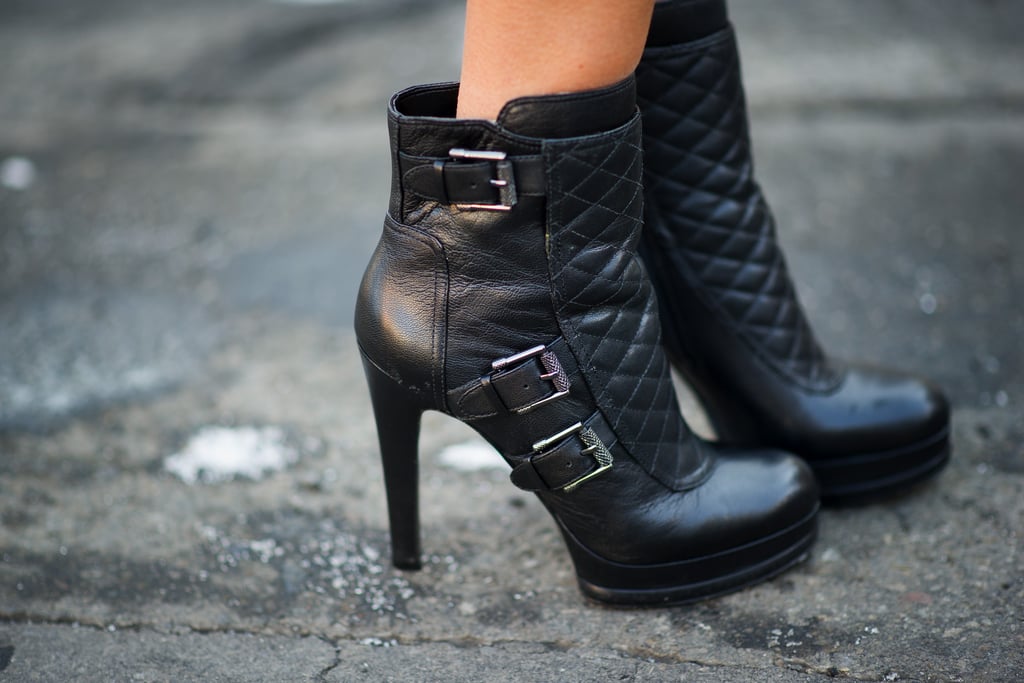 Armed with cool-girl quilted booties.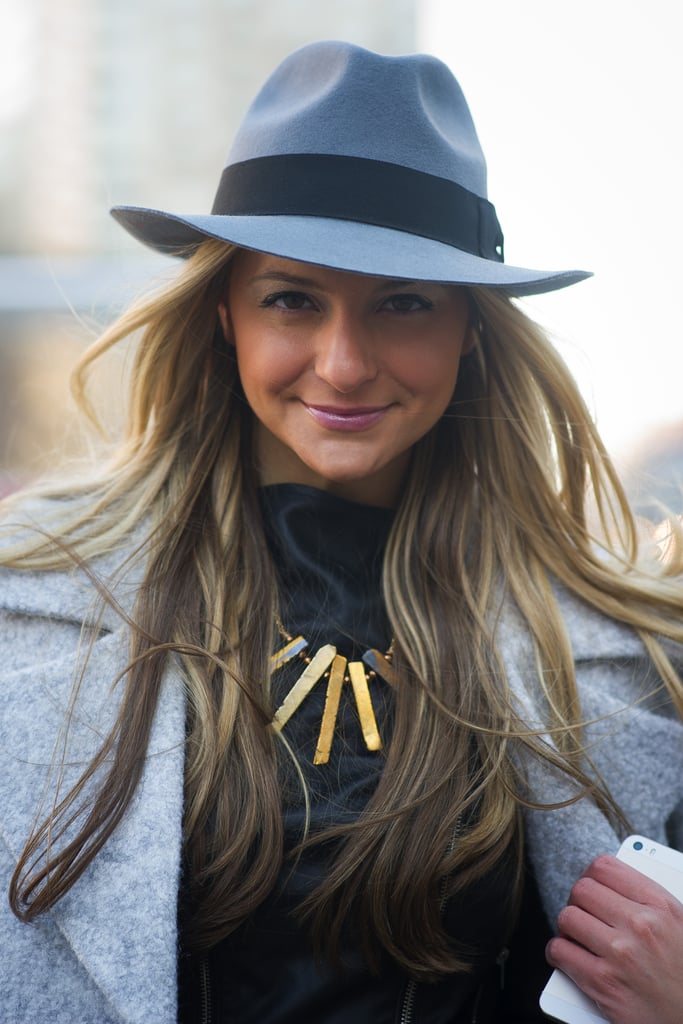 A little Dick Tracy inspiration, no?
The multicolored embellishments on her clutch upped the ante on her rainbow-bright floral print.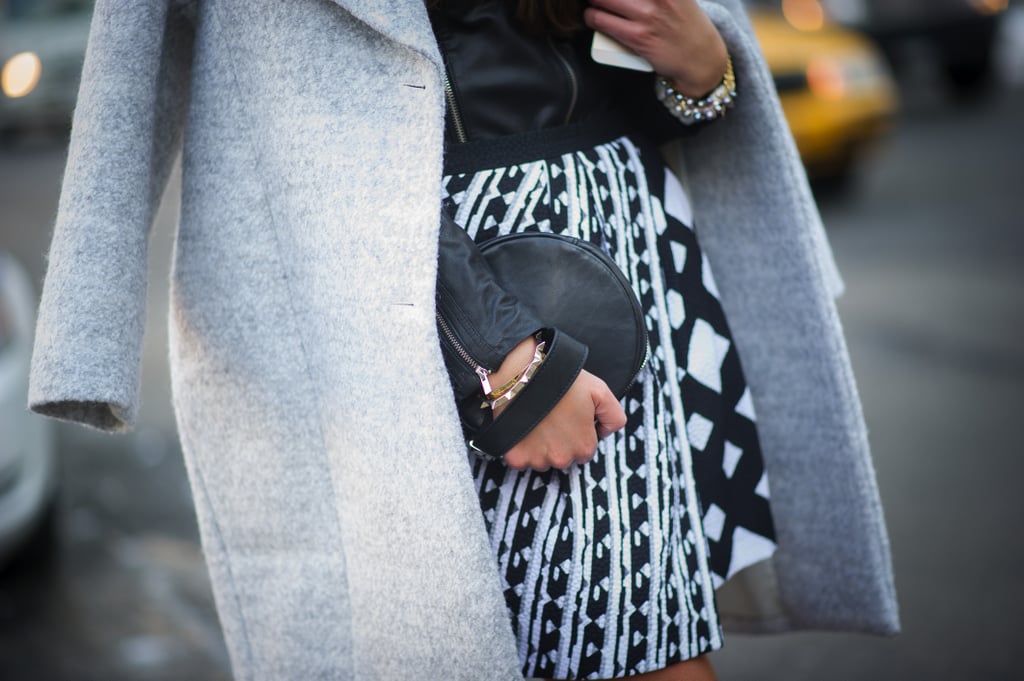 The most convenient kind of clutch comes with a handheld strap.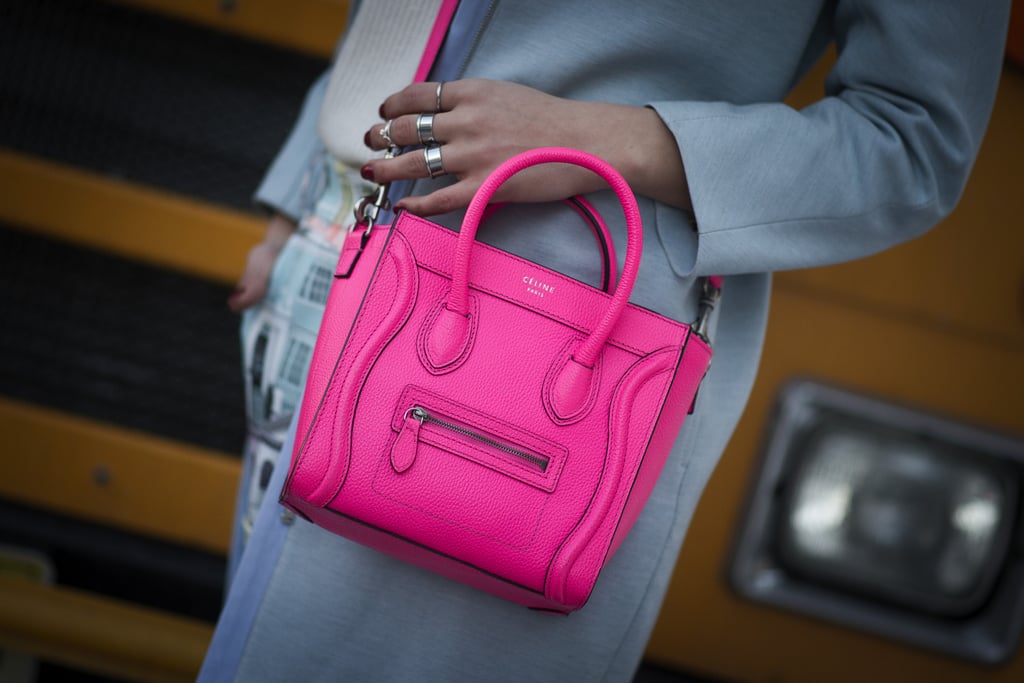 We have a serious crush on this little pink Céline.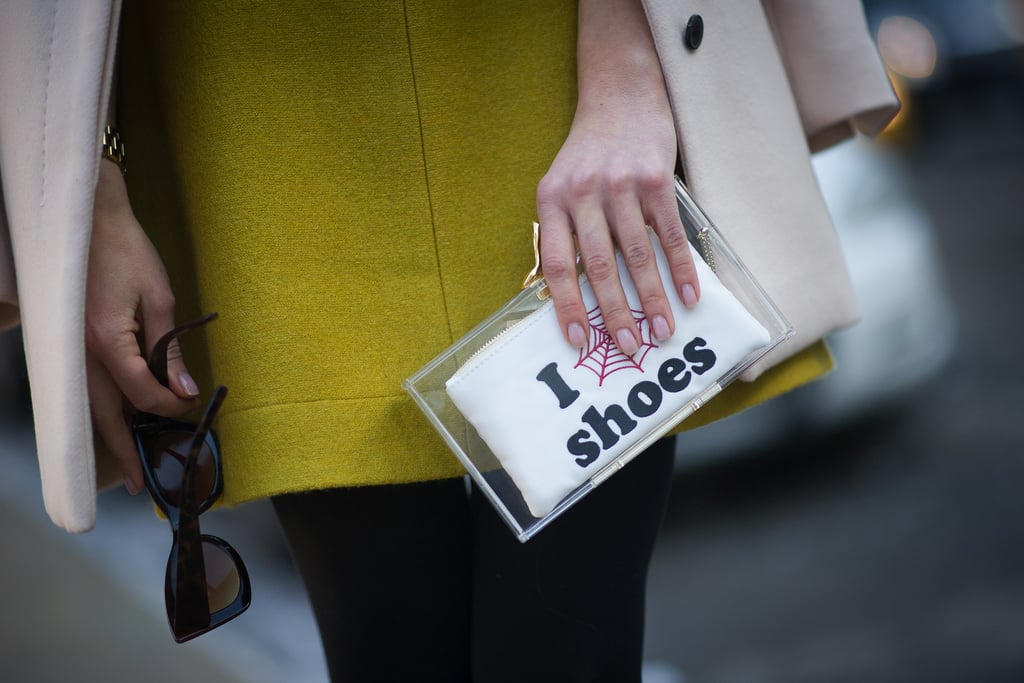 A clutch that says it all.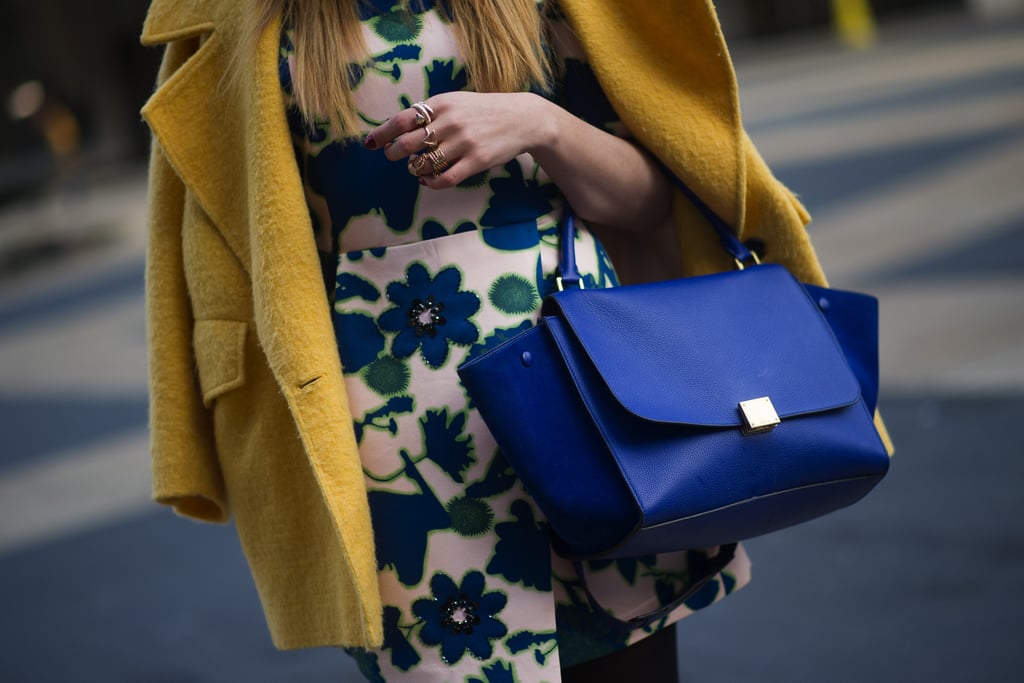 Is there anything that brightens up an outfit like a bold blue Céline bag?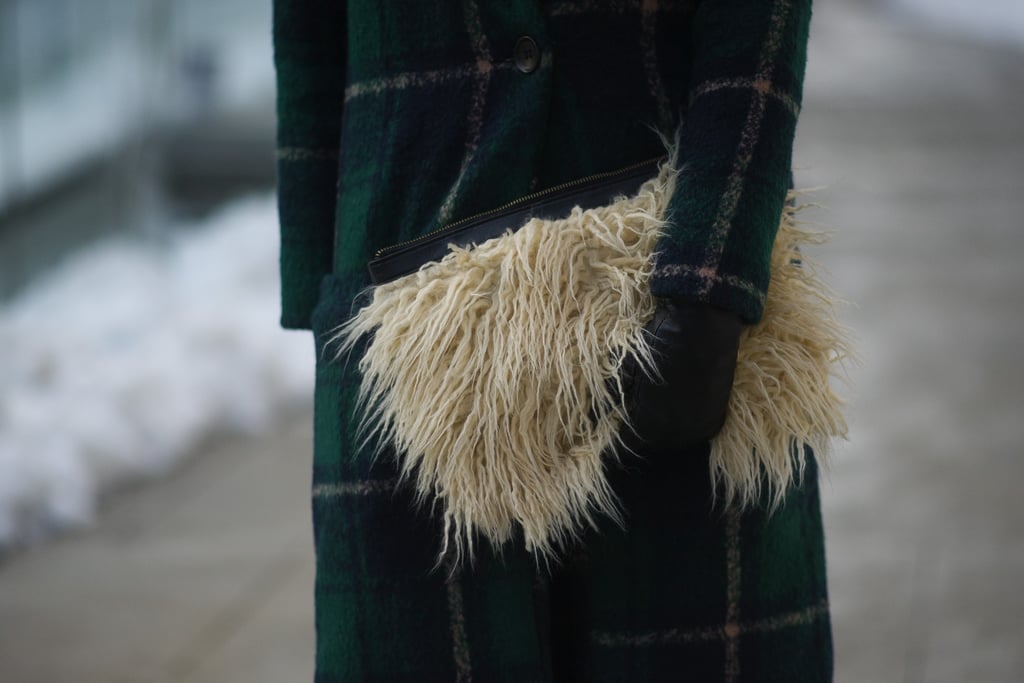 So clutch: this fuzzy carryall.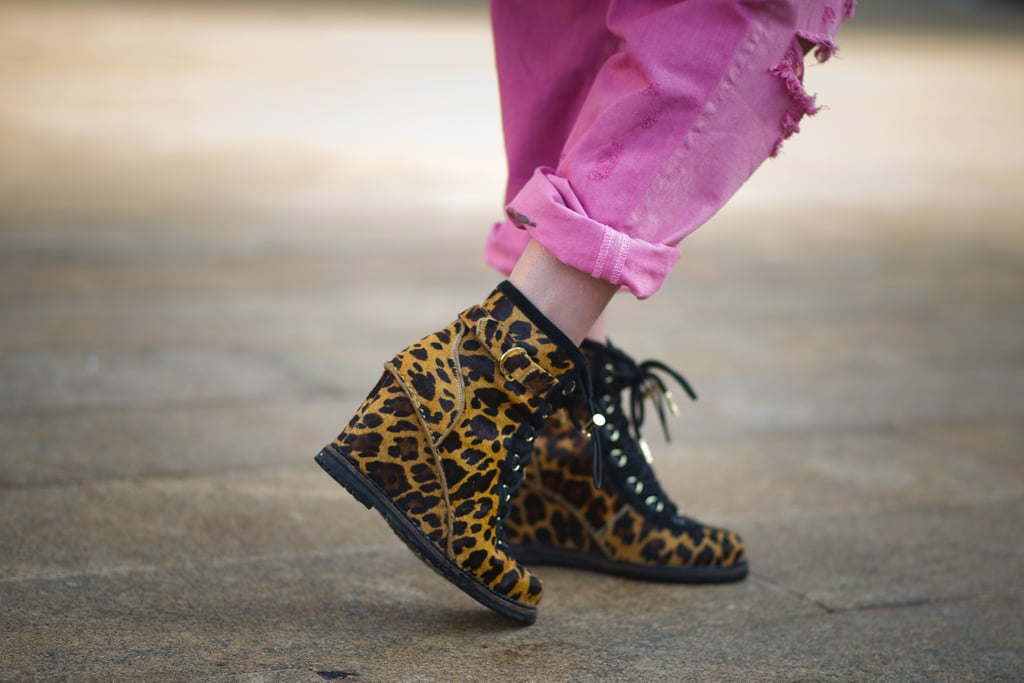 Talk about making a statement.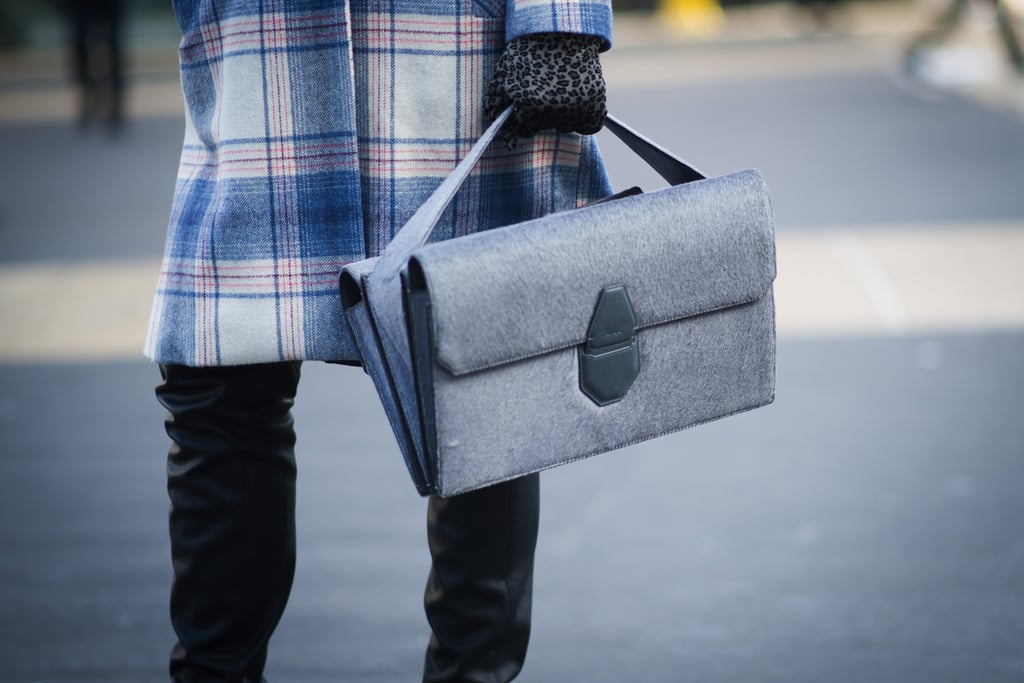 She got a handle on great accessories.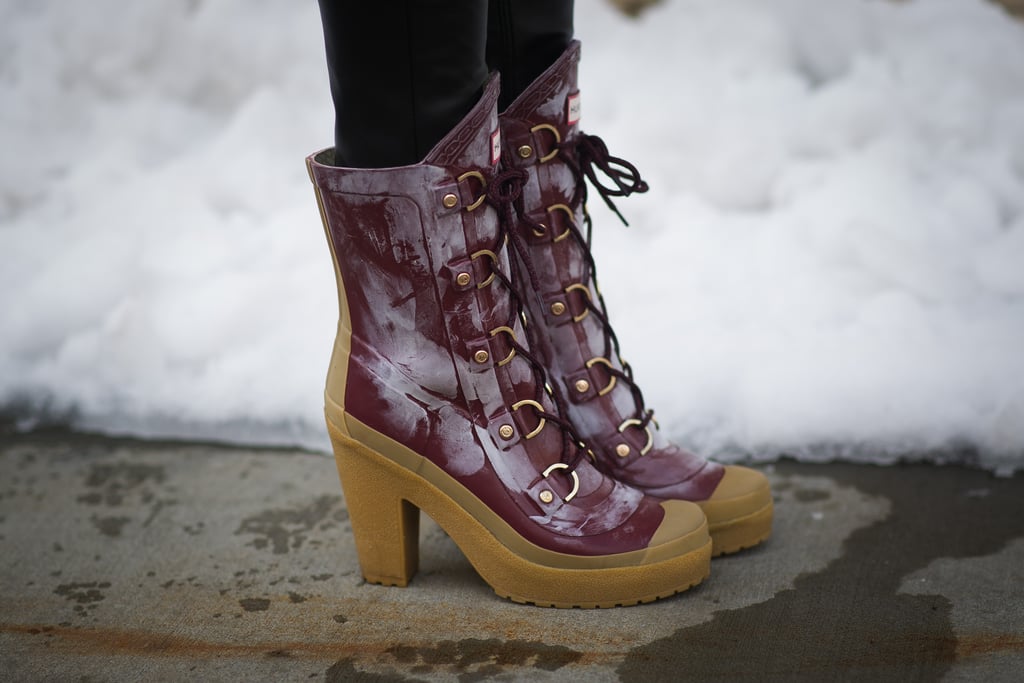 We're very into fashionable, functional finds — like these lace-ups.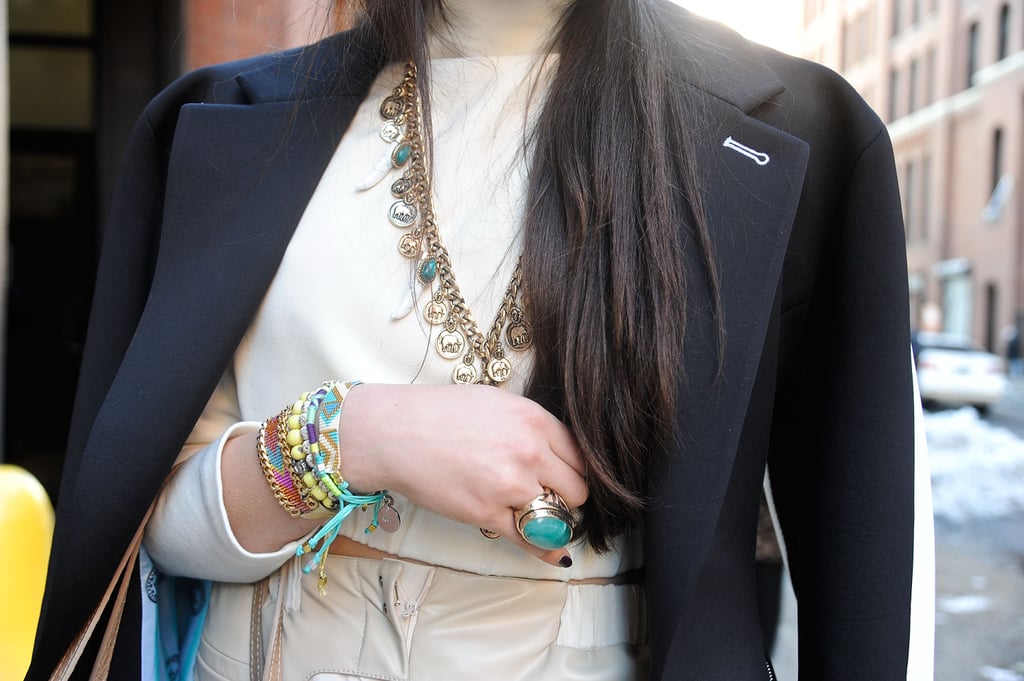 This girl's jewels deserve a zoomed-in look.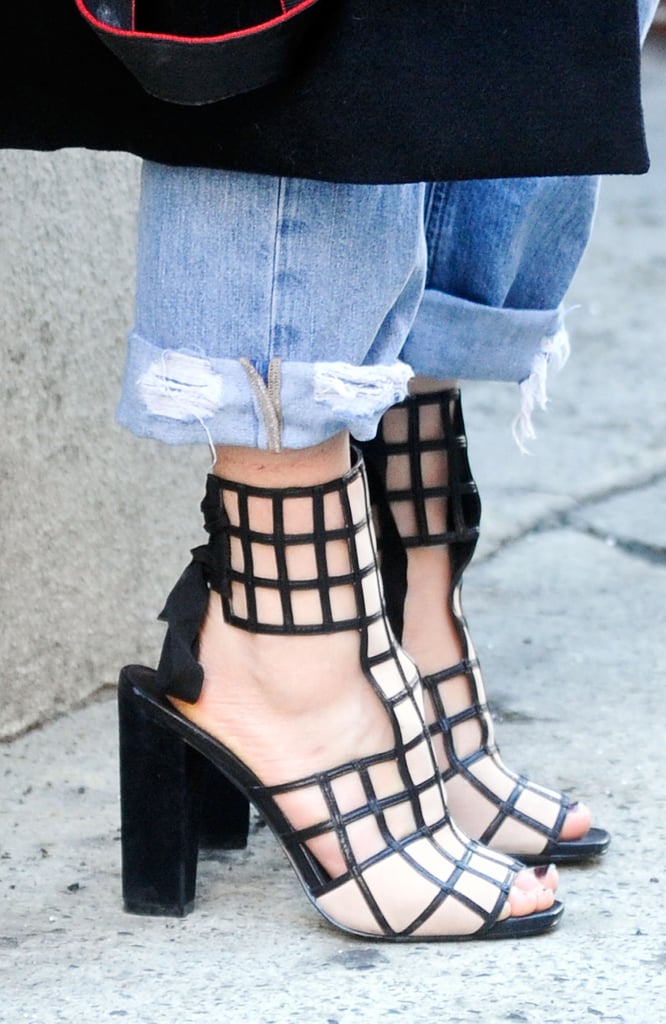 Not exactly cold-weather gear, but we couldn't help but love these geometric cutout booties.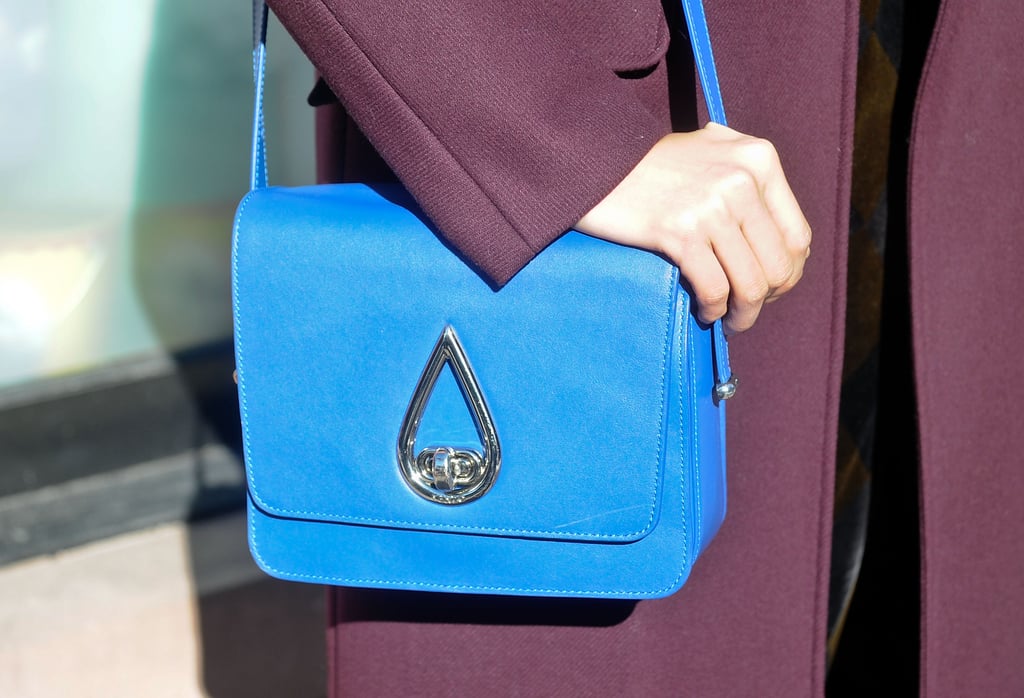 Even when you can't pull out your Spring clothes, you can look to your Spring accessories.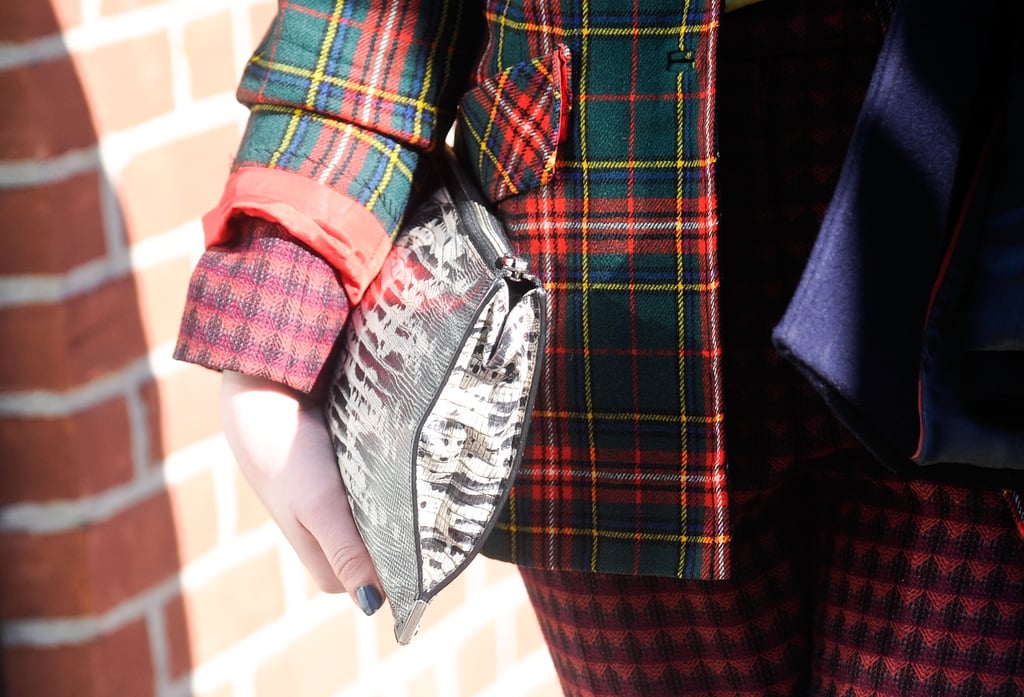 Mixing exotic, plaid, and more print for an unexpectedly cool effect.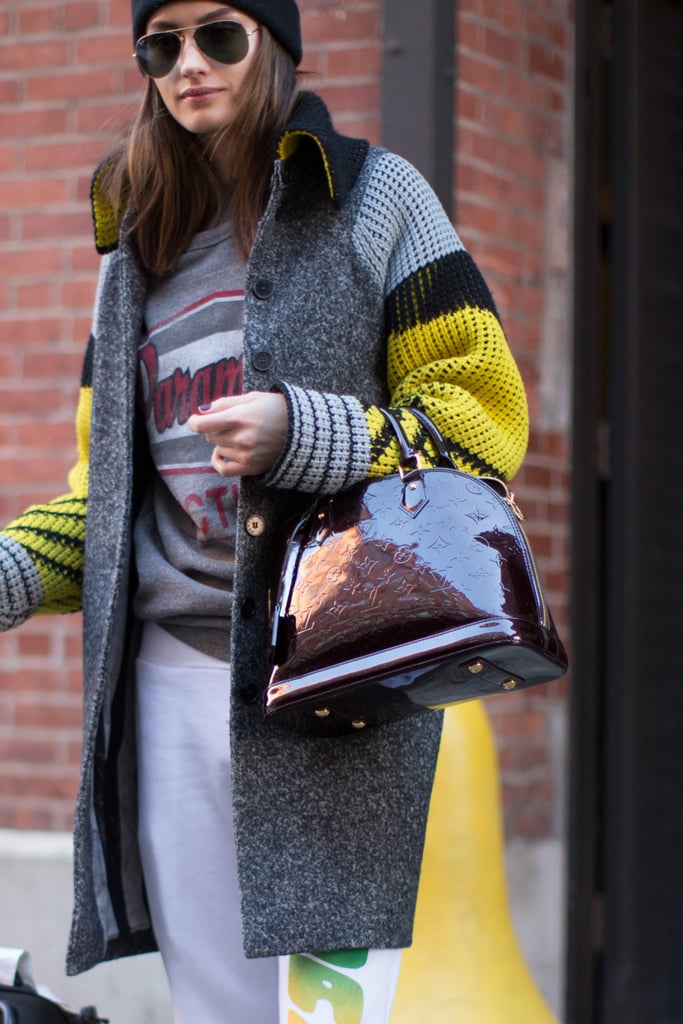 It was an army of covetable accessories on this showgoer.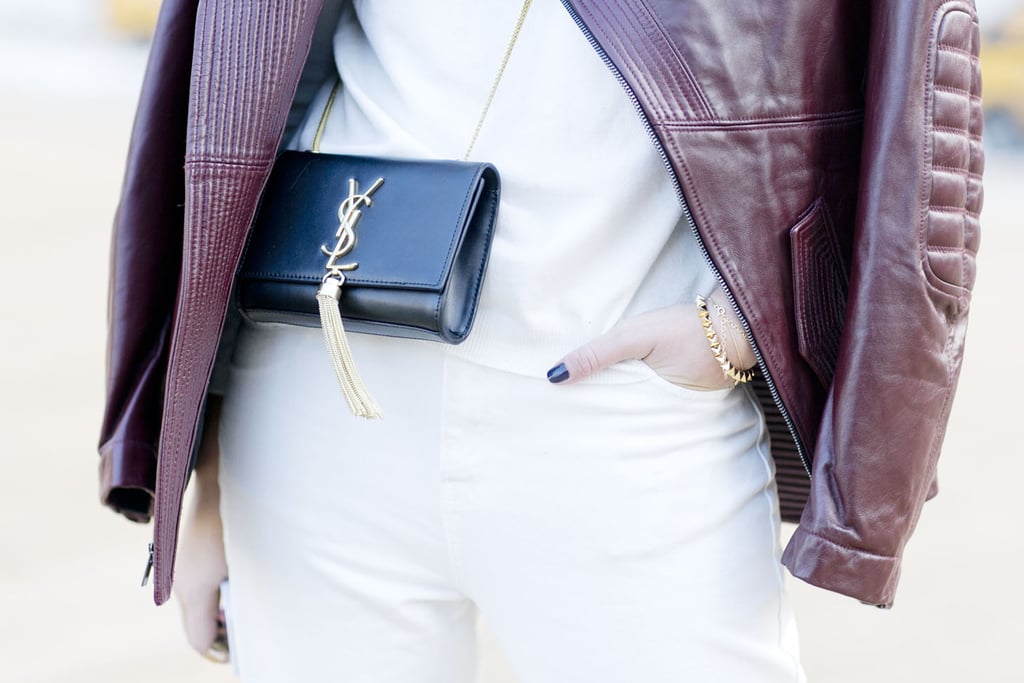 Delicate gold jewels and a dainty YSL bag were the perfect picks against Winter white and burgundy.
Source: Tim Regas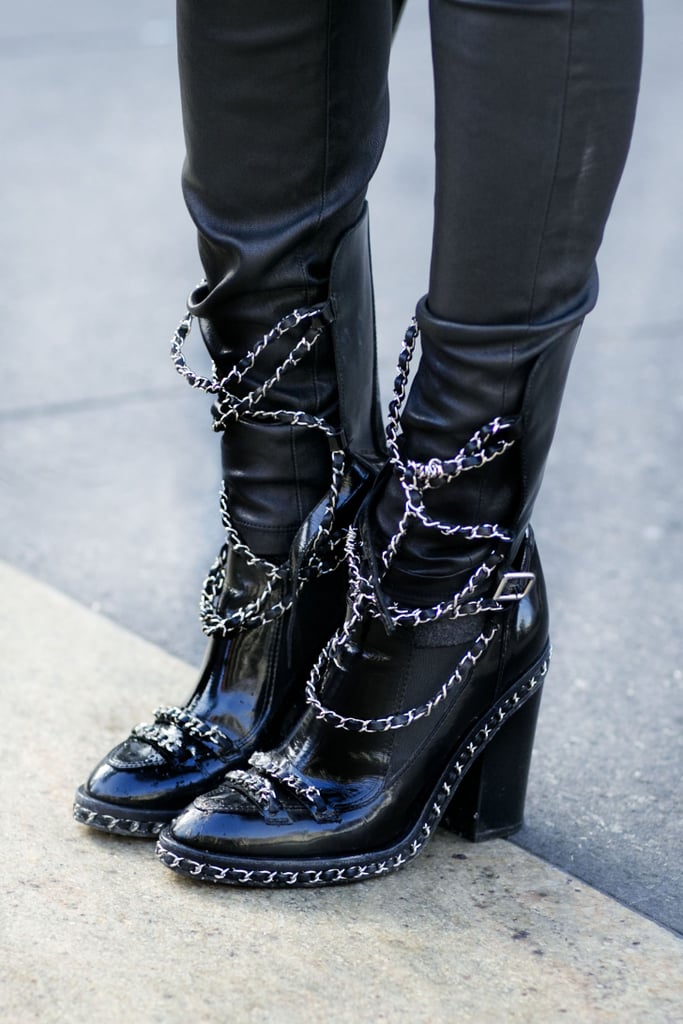 Heavy chains on these Chanel Fall 2013 boots were so rock and roll.
Source: Tim Regas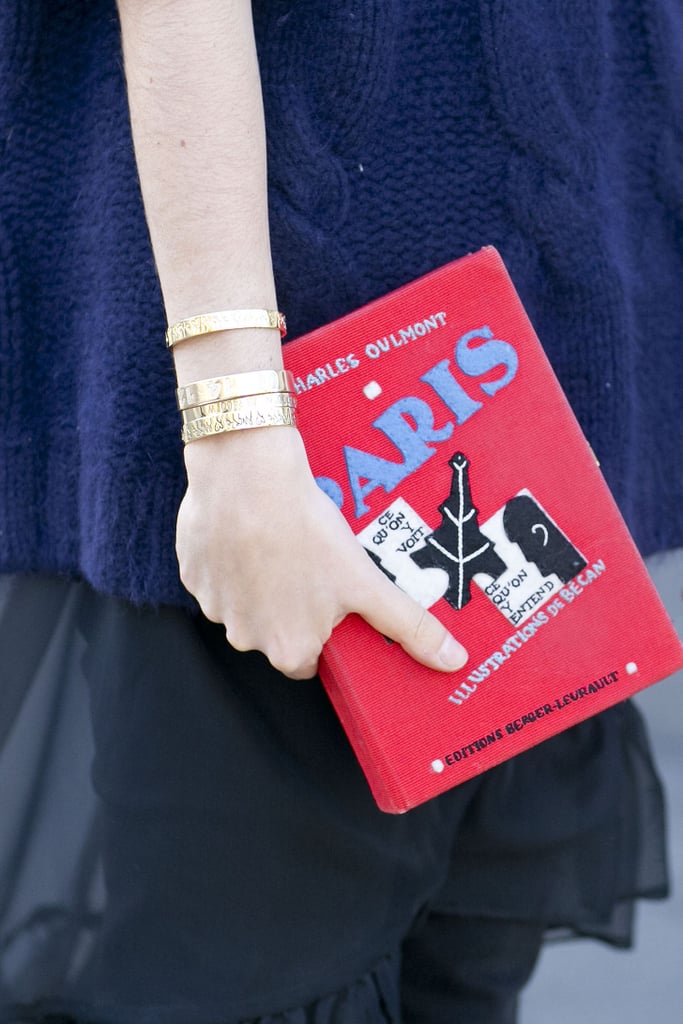 At NYFW, dreaming of Paris.
Source: Tim Regas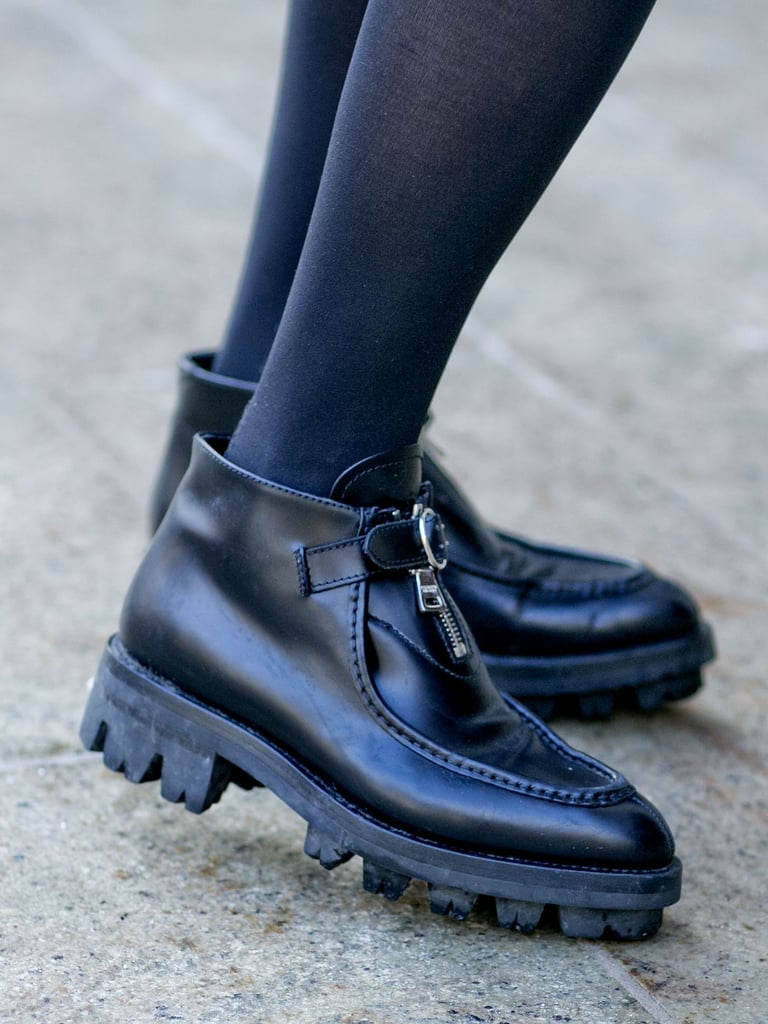 Cool creepers aren't just stylish, they're Winter-appropriate.
Source: Tim Regas
Part rain boot, part sneaker, all parts cool.
Source: Tim Regas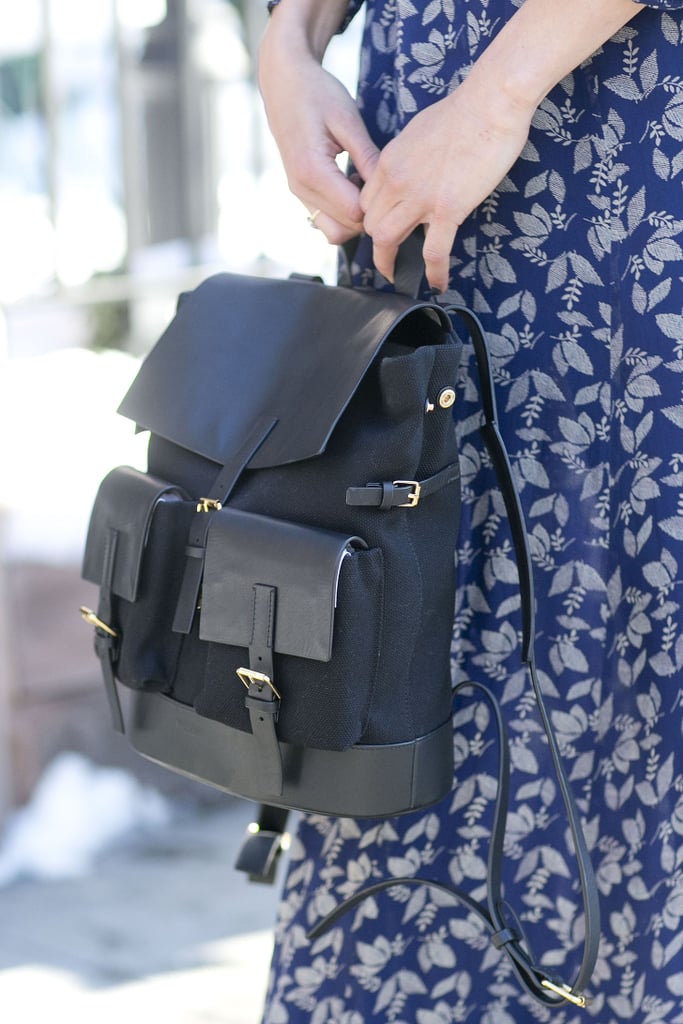 The '90s-era accessory made an NYFW appearance.
Source: Tim Regas