With all the new swimwear trends coming out of Miami Swim Week [1], it's making those of us who don't buy a handful of new suits every season feel a little anxious about keeping up. What's a pool-loving girl to do if she doesn't want to spend her hard-earned money on a new (albeit cool) caged bikini style or she just doesn't think she's going to look like anything more than a bad Kardashian impersonator in an already-confusing-to-put-on monokini?
Enter Kate May Atkinson, the swimwear designer behind ASOS's impressive inventory, and Deanna Iannello, the brand's senior swimwear buyer. We sought them out while in Miami to find out which bathing-suit styles not only stand the test of time but also look flattering on all of us. Here are the five that are worth the investment . . . Though, at these all-under-$60 prices, it's not even much of that.
Triangle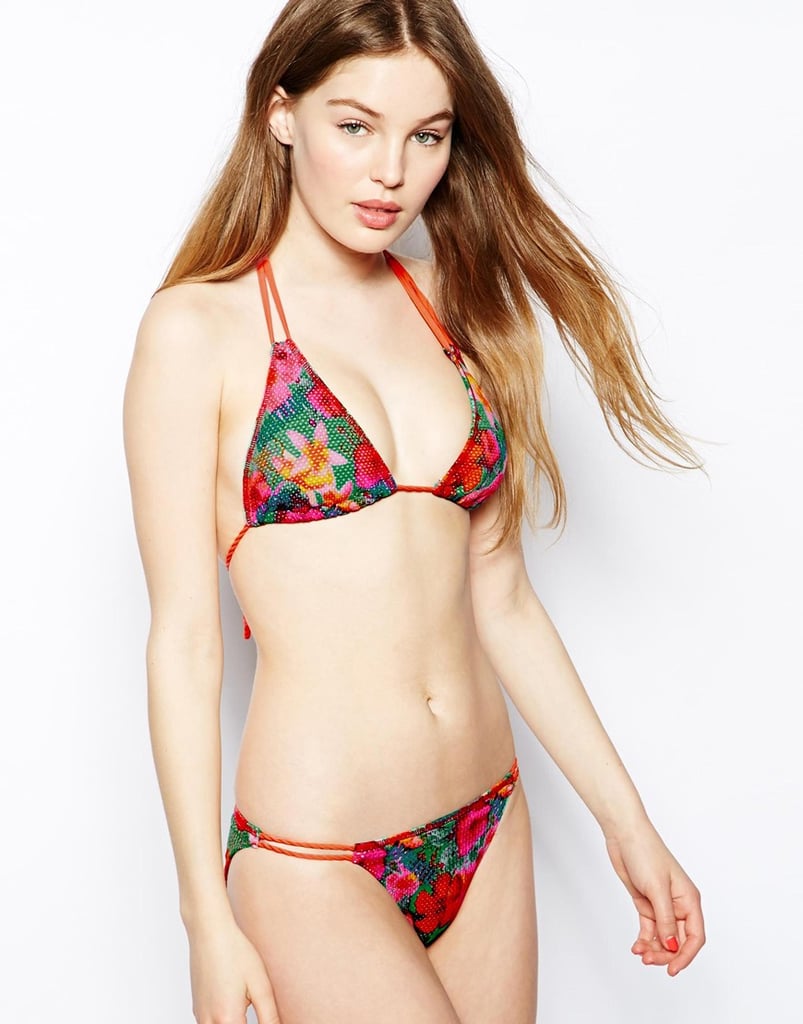 By far the most universally flattering suit? Somewhat surprisingly, the simple yet scant triangle bikini.
"It's definitely one of those styles you can make work no matter what your body type," Atkinson and Iannello told us. "Having said that, we are all about choice and swimwear has moved on so much from the days of just having a few shapes to choose from. There are so many different girls out there with different body shapes, and with swimwear, it's just important that you feel confident."
Triangle bikinis are a top seller for the site, and microtriangles even get play "for the girl who likes to show off."
Shop the triangle: Seekers Pink Floral Triangle Bikini Set [2] ($48, originally $105)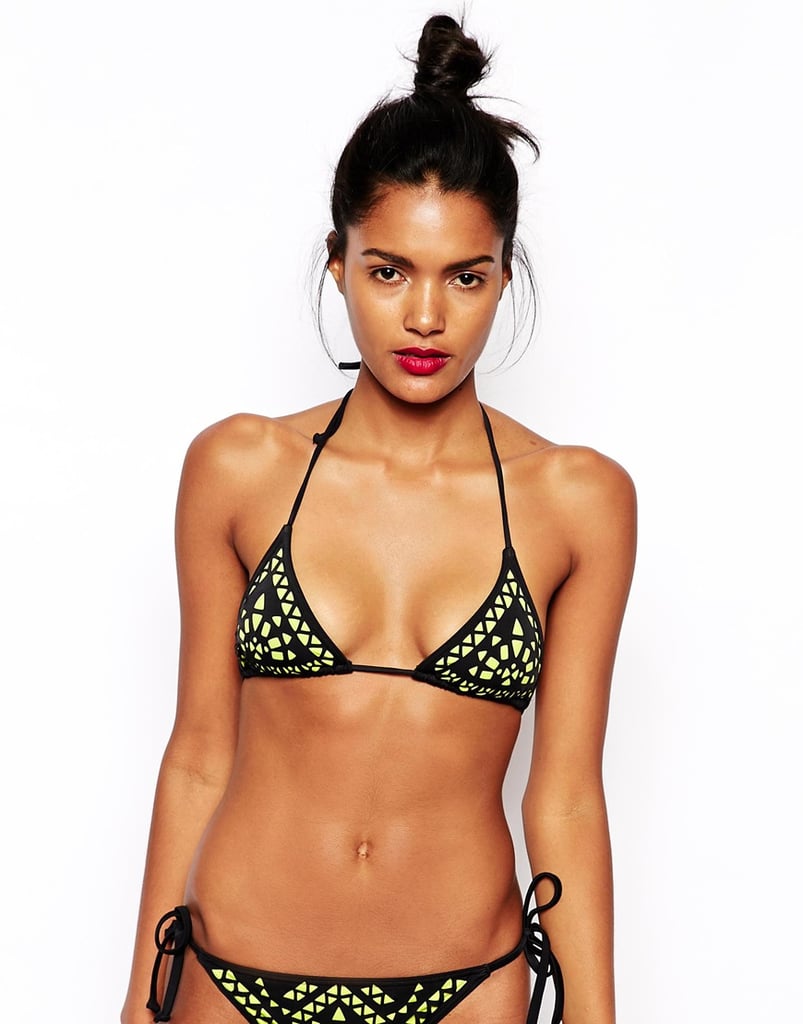 Shop the triangle: ASOS Laser Cut Triangle Bikini [3] ($53)
Shop the triangle: New Look Cali Fringe Push-Up Triangle Bikini [4] ($25)
Cupped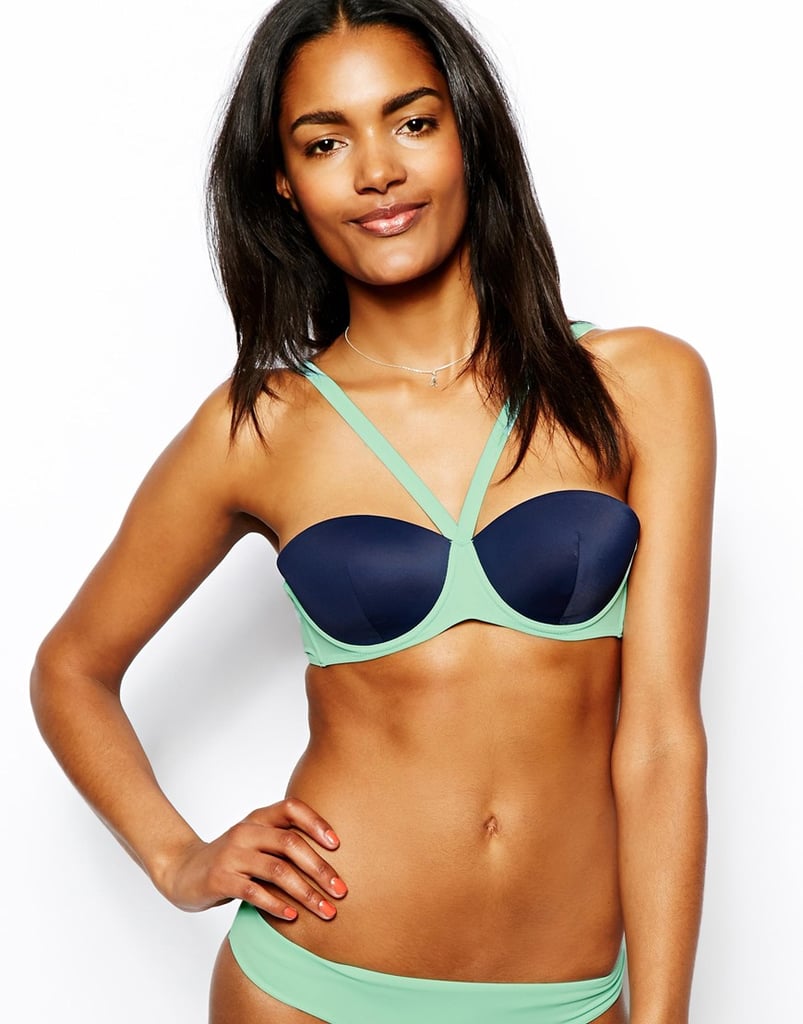 Every season, new swimwear trends come to the forefront, but the ASOS swimwear designers recommend also sticking to a few timeless styles, one of which is a cupped bikini or swimsuit, despite general thinking that you need to be well endowed to pull it off.
"The cupped swimsuit is a classic — in florals, stripes, or just plain," they said. "It's really flattering for all body shapes and all cup sizes."
Shop the cupped: Vero Moda Sea Breeze Balconette Bikini [5] ($55)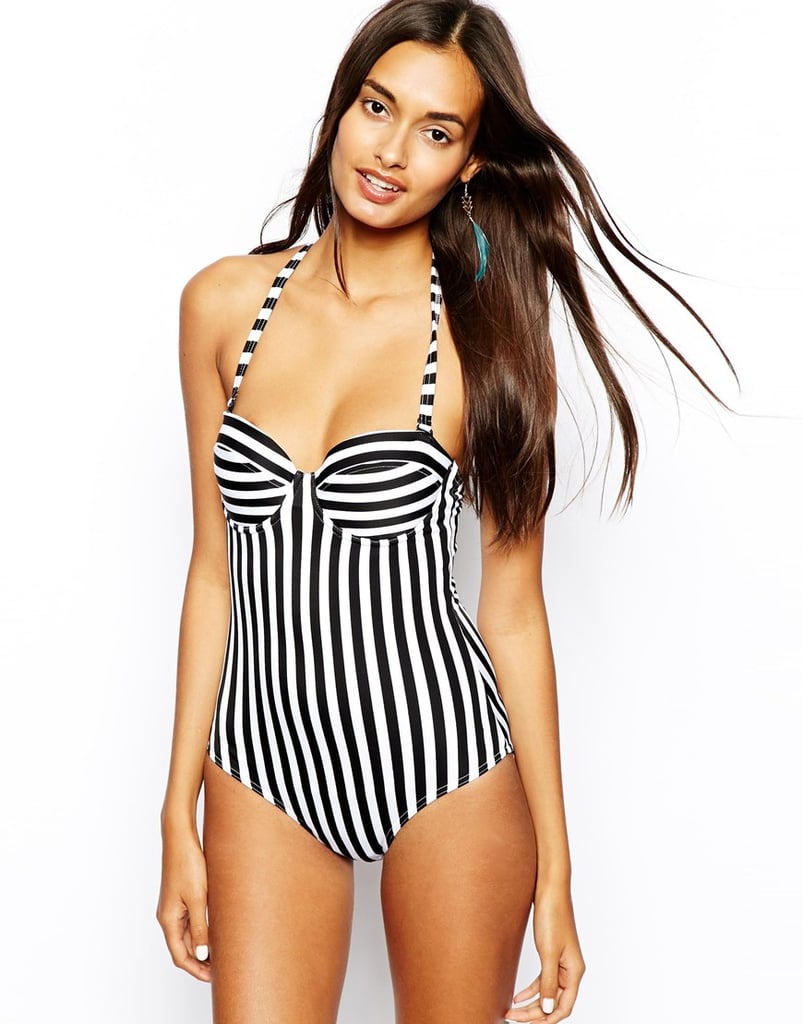 Shop the cupped: ASOS Cupped Stripe Swimsuit [6] ($46)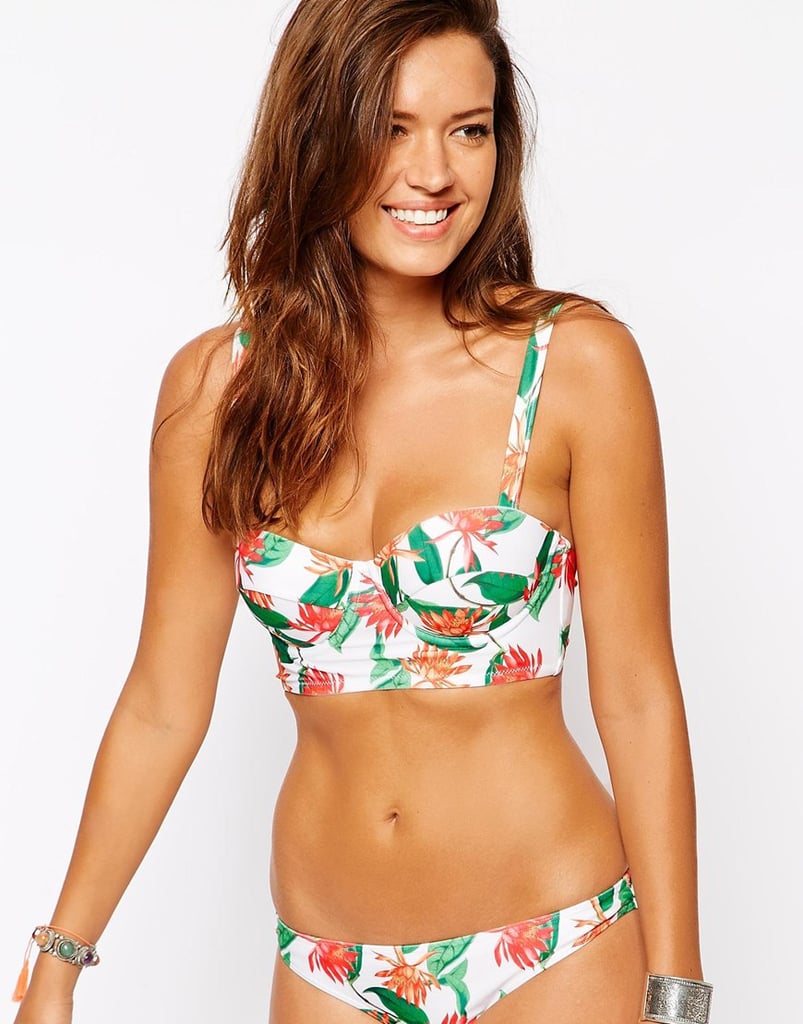 Shop the cupped: ASOS White Japanese Floral Longline Cupped Bikini [7] ($34)
Bandeau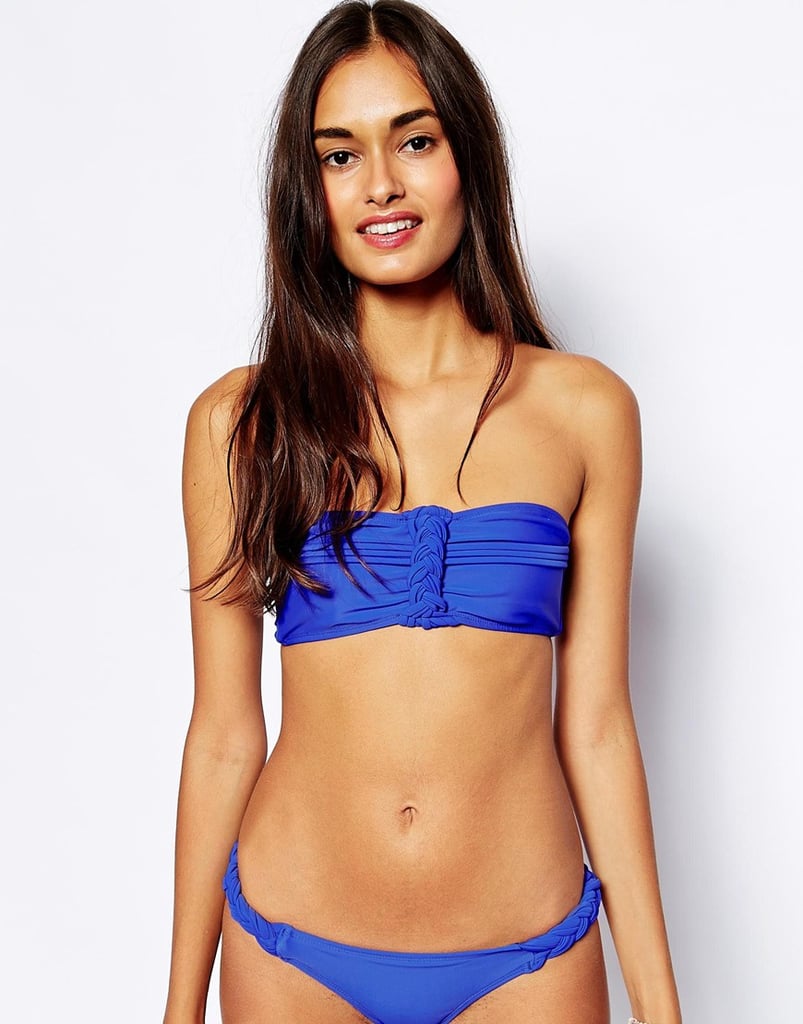 It's no surprise to Atkinson and Iannello that this is one of the most popular styles in terms of purchases. The bandeau is a true swimwear staple. Why?
"It's for the girl who doesn't like tan lines," they told us. "And with these simpler silhouettes, there's no fussing about."
Shop the bandeau: ASOS Macrame Trim Bandeau Bikini [8] ($57)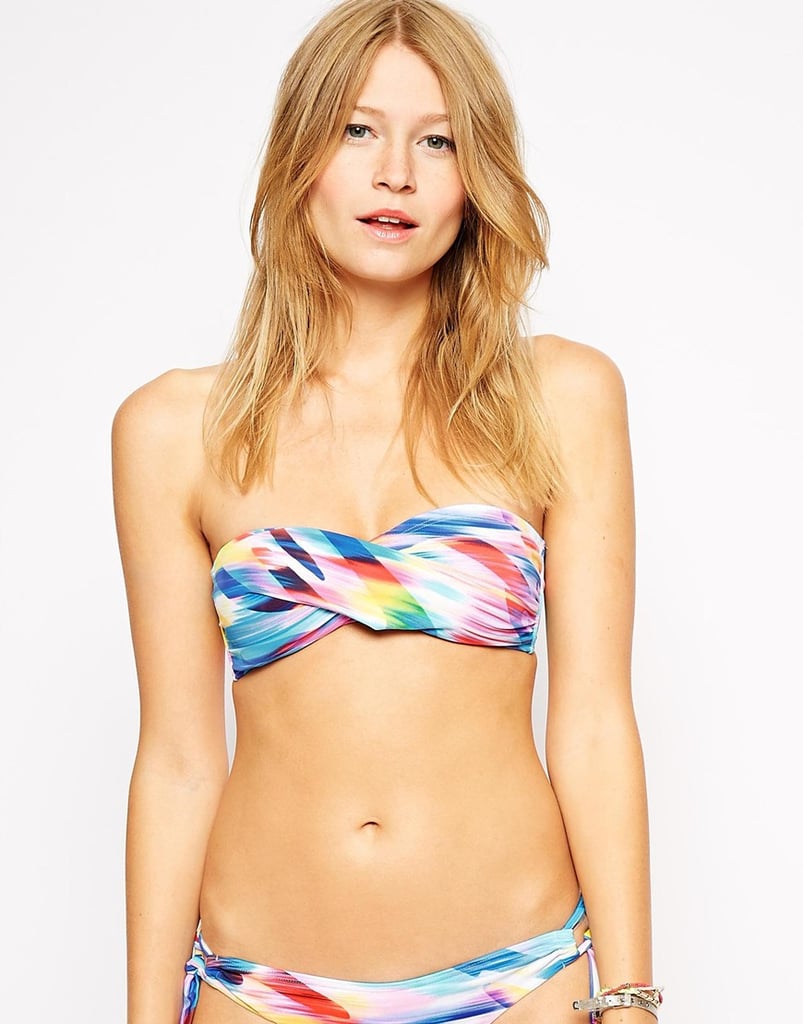 Shop the bandeau: Sunseeker Pop Abstract Twist Bandeau Bikini [9] ($59, originally $86)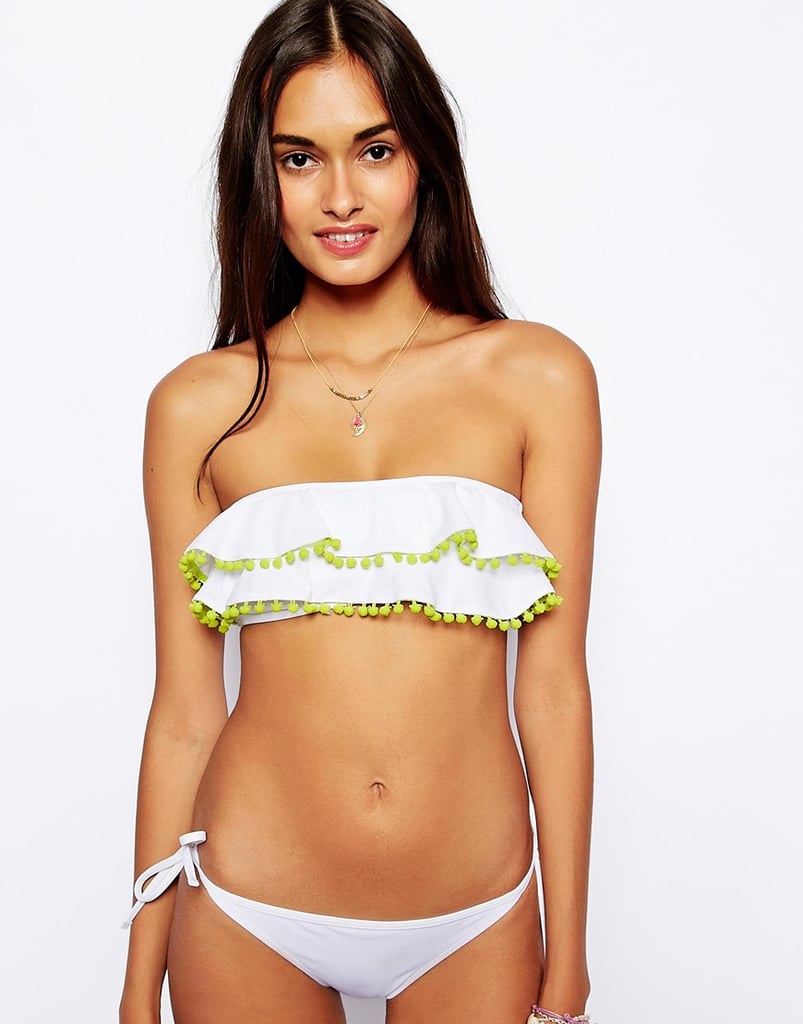 Shop the bandeau: ASOS Pom Pom Frill Bandeau Bikini [10] ($34)
Plunge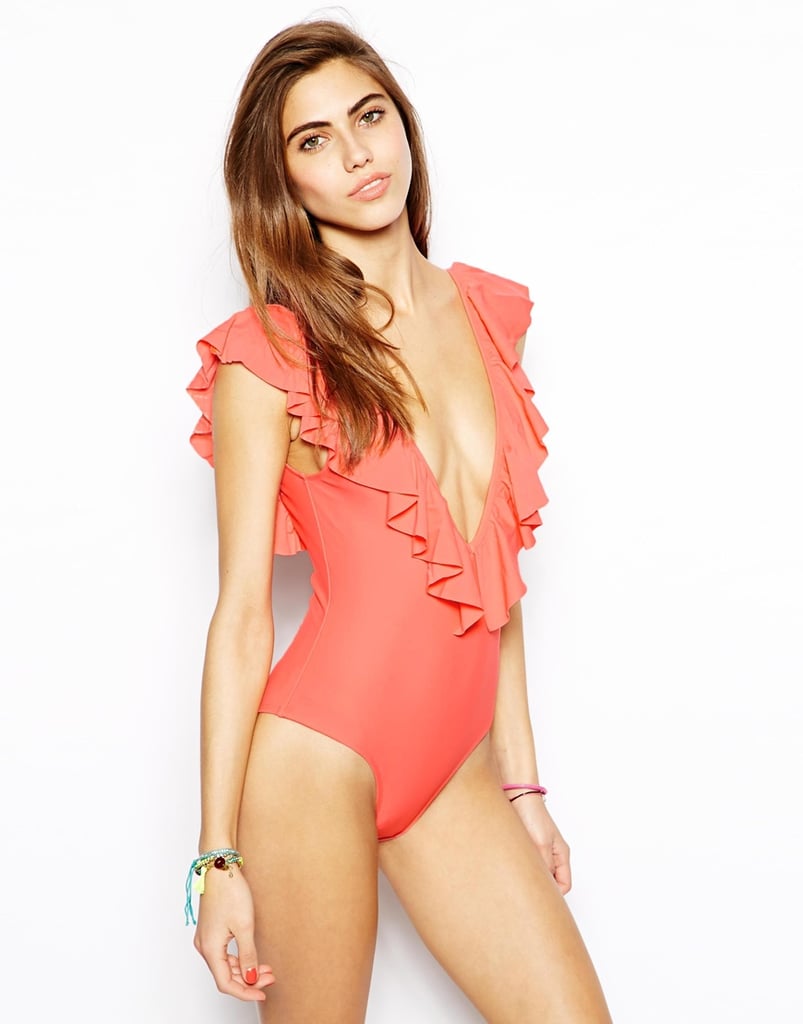 When one thinks of figure-flattering swimwear styles, most women steer clear of anything too sexy, but where's the fun in that?
And, as much as a plunging neckline might not seem in the cards for many shoppers, it's actually a look that works on all sorts of body shapes, as it elongates the frame and, often in one-piece styles, can still provide coverage elsewhere. (Think of the "more cleavage equals less leg" styling philosophy.)
"The plunge — either a swimsuit or a bikini — is really sexy and perfect for the girl who wants to feel that way," they said. "It's a look that really never goes out of date."
Shop the plunge: ASOS Deep Plunge Ruffle Swimsuit [11] ($48, originally $67)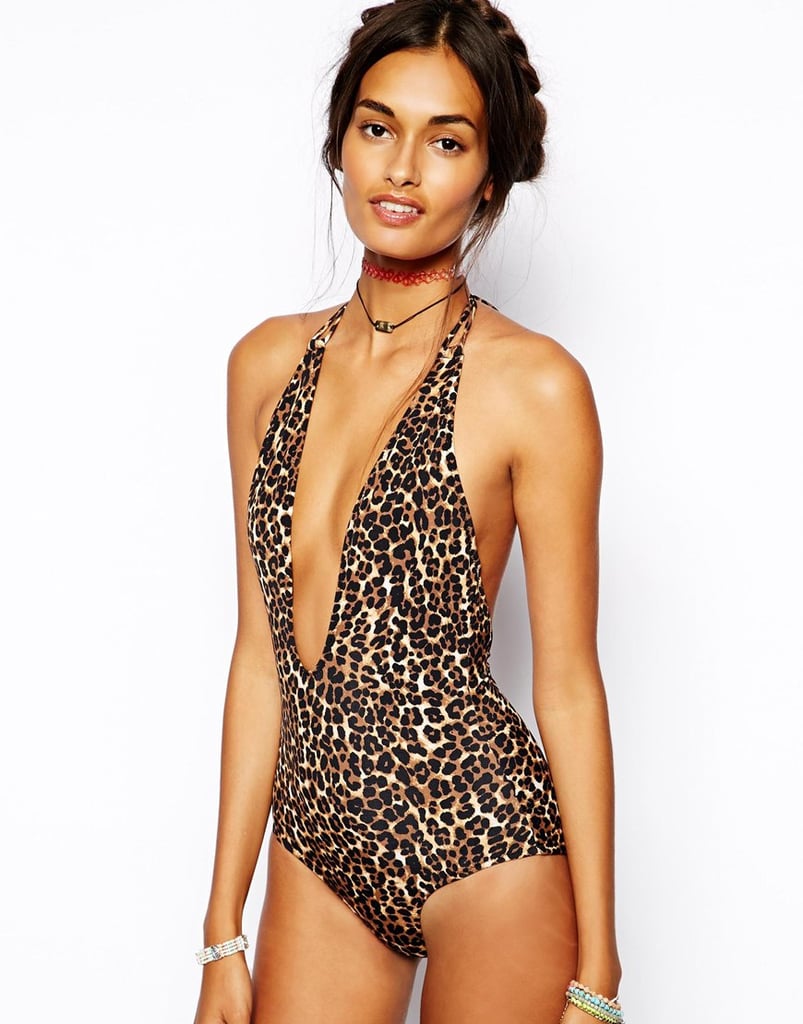 Shop the plunge: ASOS Leopard Print Halter Plunge Swimsuit [12] ($46)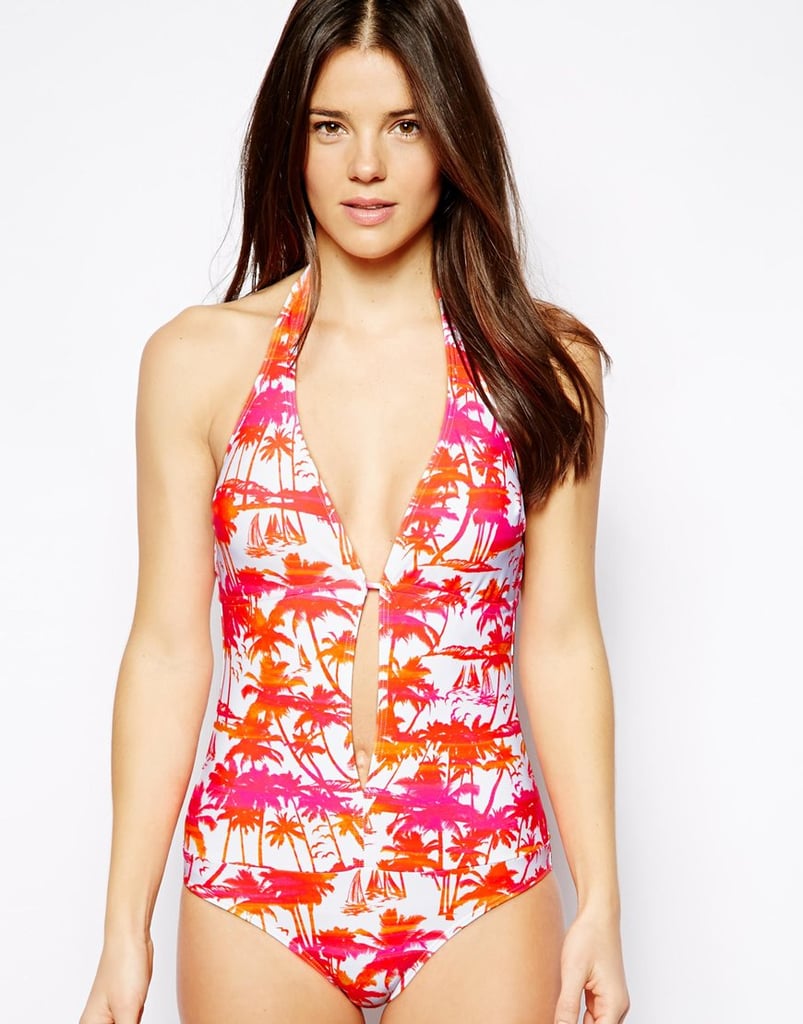 Shop the plunge: ASOS Deep Plunge Ruffle Swimsuit [13] ($50, originally $72)
Mix & Match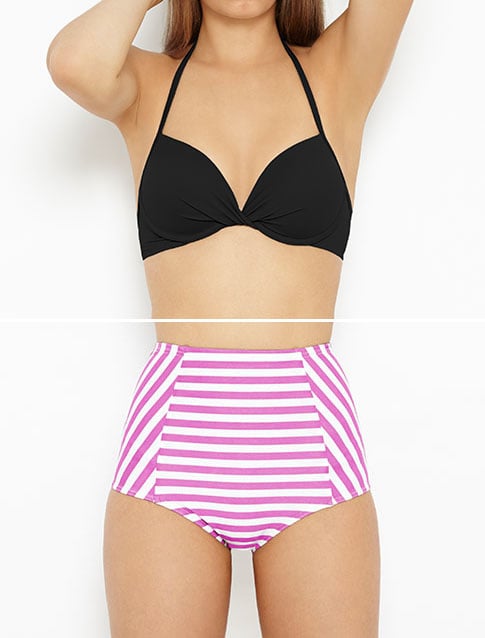 Whether you take previously worn suits and do a divide-and-conquer remix or intentionally buy individual bikini pieces of different styles to switch things up, mixing is a trend [14] that isn't going away.
"Mix-and-match is one of our key selling pieces," they said. "We love it! It's such a personal statement that it can be whatever you want it to be. Sometimes you see girls mixing prints with plain styles, spots and stripes, as well as mixing different shapes of tops and bottoms for every day of the week they're on vacation."
So how to do it smartly? "We think its always important to have a color theme when mixing and matching," the designers advised us. "If mixing a print top with a plain bottom, try to pick out a color in the print that's the same or similar to the color you wear on the bottom, so that it looks coordinated. Apart from that, it's up to you!"
ASOS even has an addictive bikini mixer [15] to help visualize combinations.
Shop the mix-and-match top: Twist Front Push-Up Plunge Bikini Top in Black [16] ($27)
Shop the mix-and-match bottom: High Waisted Bikini Bottoms in Purple Stripe [17] ($30)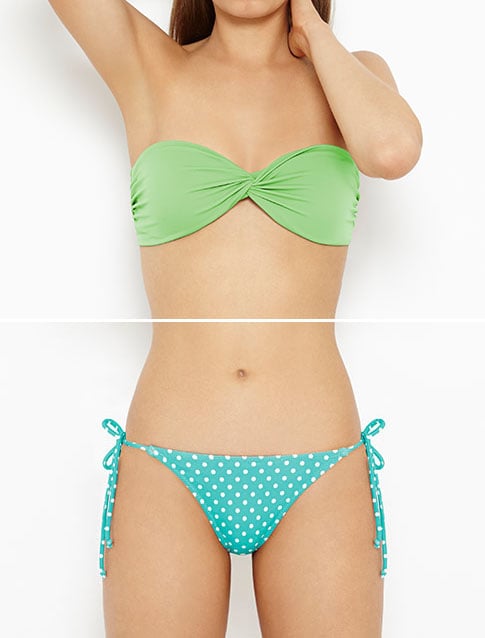 Shop the mix-and-match top: Twist Bandeau Bikini Top With Tie Back in Green [18] ($17)
Shop the mix-and-match bottom: Micro Brazilian Tie-Side Bikini Bottoms in Blue Spots [19] ($19)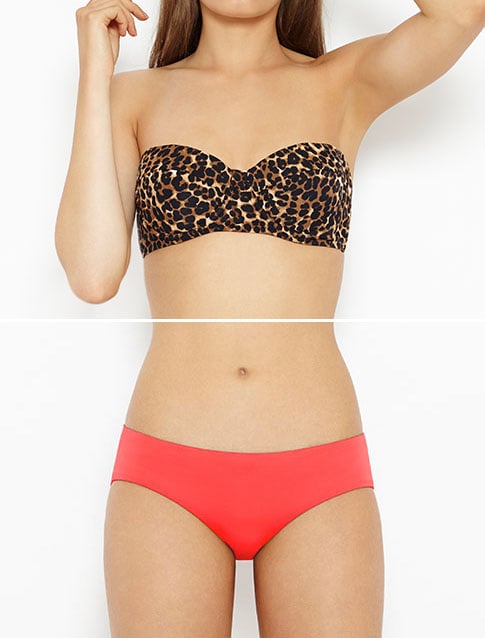 Shop the mix-and-match top: Longline Bandeau Bikini Top With Detachable Strap in Leopard Print [20] ($34)
Shop the mix-and-match bottom: Deep Hipster Bikini Bottoms in Passionfruit [21] ($15)