What's better than really hot stars in gorgeous clothing? How about really hot stars in various stages of undress? And though our usual topic of conversation centers around fashion of a higher brow, we have absolutely no problem digging into the archives in honor of perhaps the most epic holiday known to man: National Underwear Day [1]. Last we checked, there's really no appropriate card in the Hallmark aisle, so we decided to say "Have a great day" in photos and GIFs. Enjoy!
Source: Warner Bros. [2]
Antonio Sabàto Jr. in a 1996 Calvin Klein Ad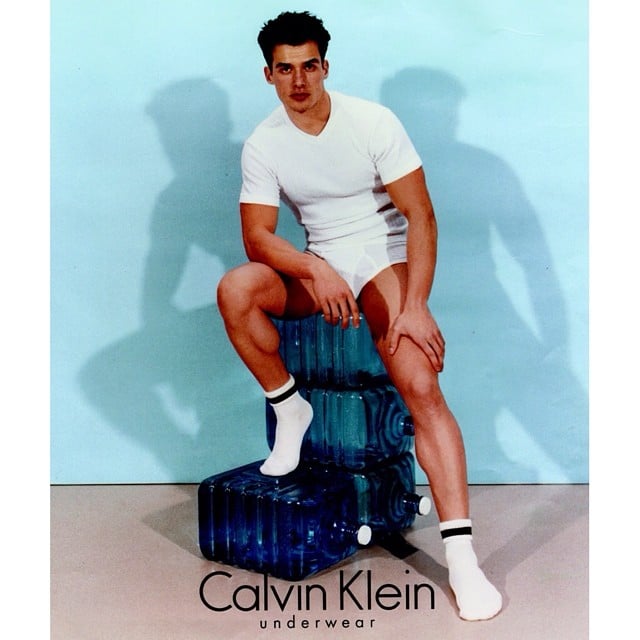 Who doesn't remember Antonio Sabàto Jr.'s iconic '90s Calvin Klein campaign — socks and all!
Source: Instagram user calvinklein [3]
Renée Zellweger in Bridget Jones's Diary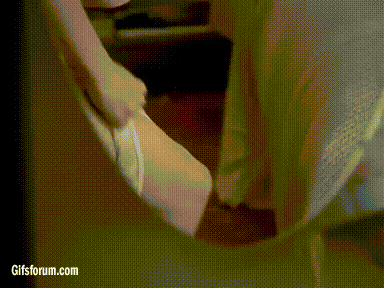 The moment when Bridget Jones squeezed her way into granny panties, she wiggled her way into our hearts.
Source: Lionsgate [4]
Rihanna at the 2014 CFDA Fashion Awards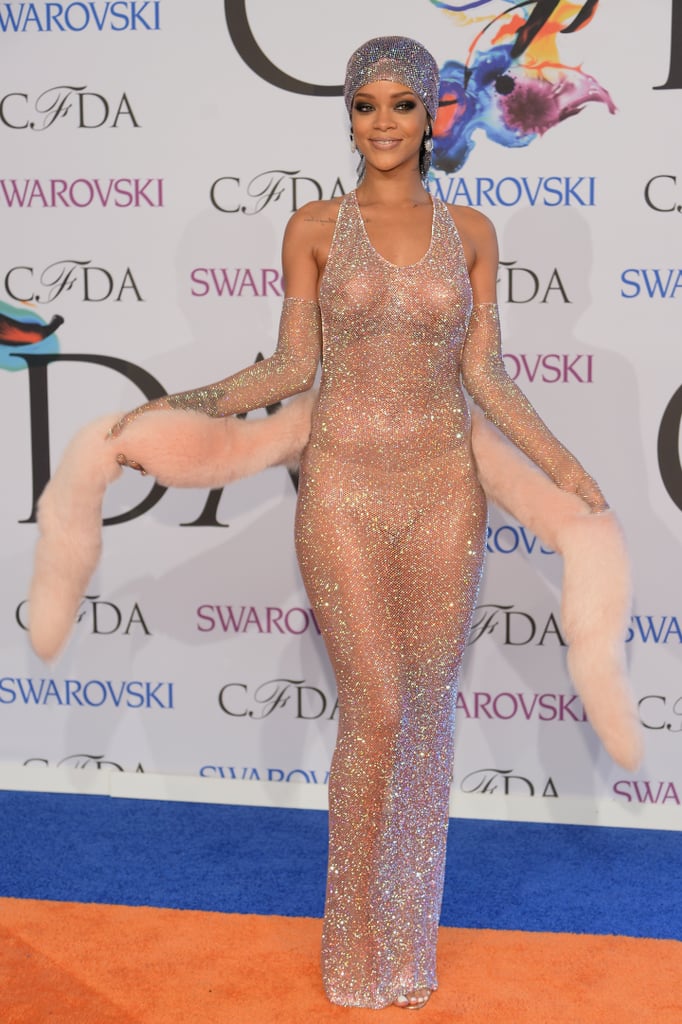 While it first appeared that Rihanna's CFDA dress [5] was entirely sheer, the icon kept her glittering Adam Selman look from being entirely NSFW with a modest (though backless) pair of underwear.
Chrissy Teigen at the 2014 Gordon Parks Awards Dinner and Auction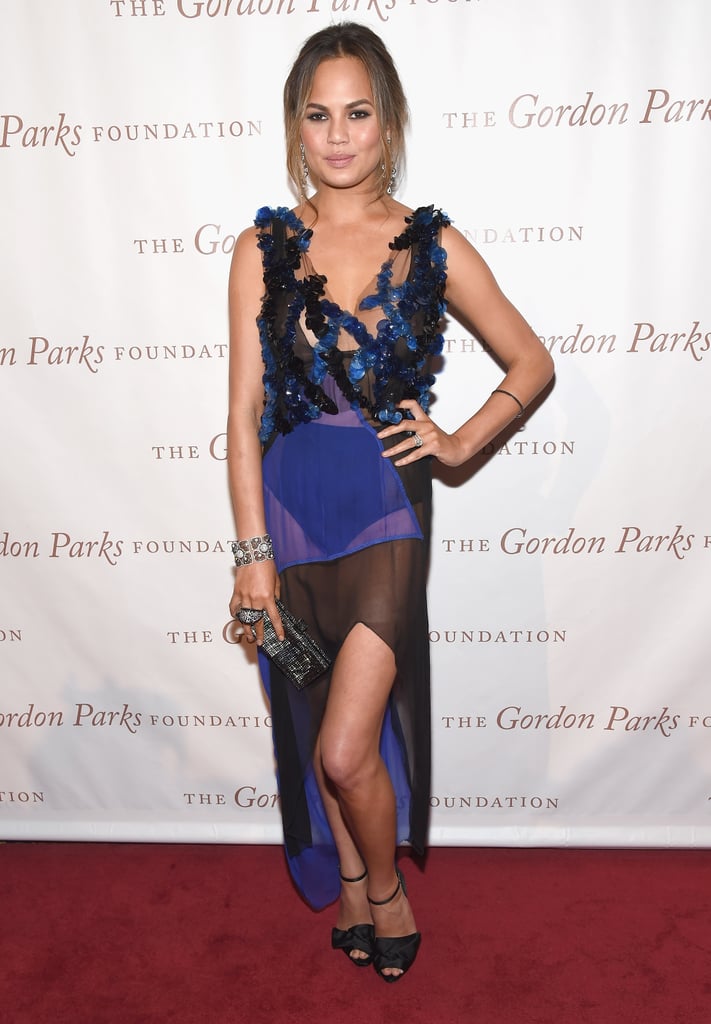 Chrissy Teigen went the opposite route of Rihanna [6], in that her exposed underthings were the most surprising element of her Vera Wang red carpet ensemble.
Tom Cruise in Risky Business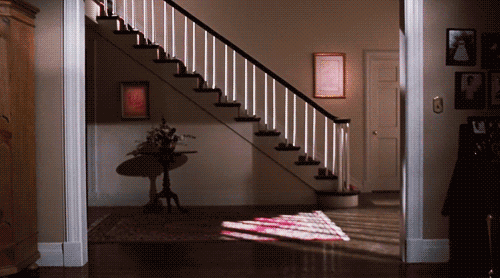 We couldn't just "take those old records off the shelf" in any old outfit once we saw Tom Cruise [7] slide across the hardwood floors in his tighty whiteys in 1983's Risky Business.
Source: Warner Bros. [8]
Mike Myers in Austin Powers: International Man of Mystery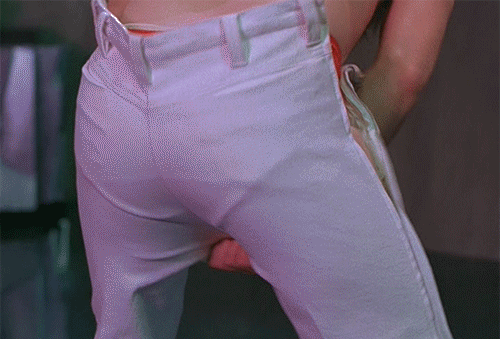 International man of mystery no more, we knew exactly what Mr. Danger Powers had on underneath his polyester trousers.
Source: New Line [9]
Sarah Jessica Parker in Sex and the City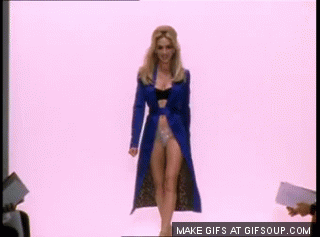 Carrie Bradshaw may have been horrified by the jeweled underwear a fictionalized Dolce & Gabbana put her in for her runway debut, but we definitely "likey."
Source: HBO [10]
Mark Wahlberg in a 1991 Calvin Klein Ad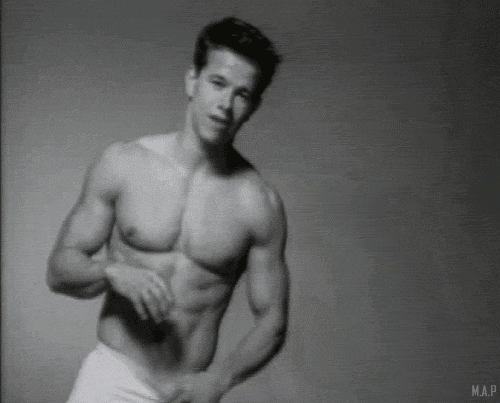 Back before he was a respected producer and Academy Award-nominated actor, he was just Marky Mark, in a pair of Calvins. And we were perfectly OK with that.
Source: Calvin Klein [11]
Candice Swanepoel at the 2013 Victoria's Secret Runway Show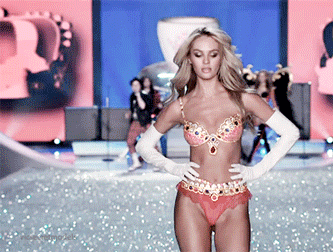 Candice is truly a sight to see on the runway, but it's hard to focus on anything but the lingerie when the item in question is a $10 million — yes $10 million — bra. Though it wasn't the most expensive fantasy bra to date [12], it was certainly one of the most impressive (and we can attest to that, firsthand [13]).
Source: CBS [14]
Cameron Diaz in Charlie's Angels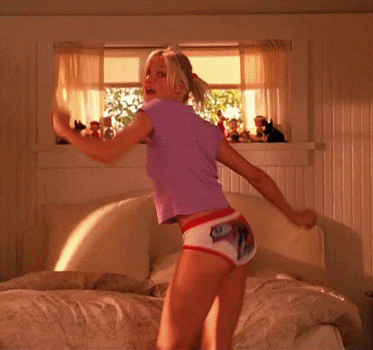 If we looked as good as Cameron did in her adorable underoos, we'd be dancing too.
Source: Columbia Pictures [15]
David Beckham in a 2013 H&M Ad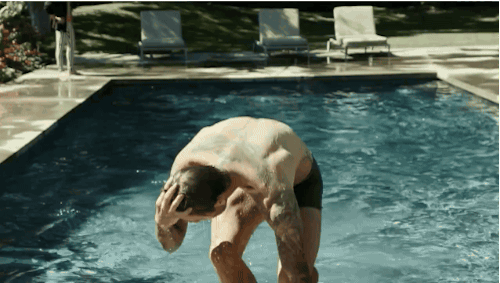 Of course none of those moments will stick in your mind once you watch David Beckham [16] emerging from a pool in his skivvies, over, and over again. You are so very welcome.
Source: H&M [17]