Best Wedge Boots | Fall 2012
These Boots Will Eliminate the Need For Any Other Boots in Your Closet
Like us on Facebook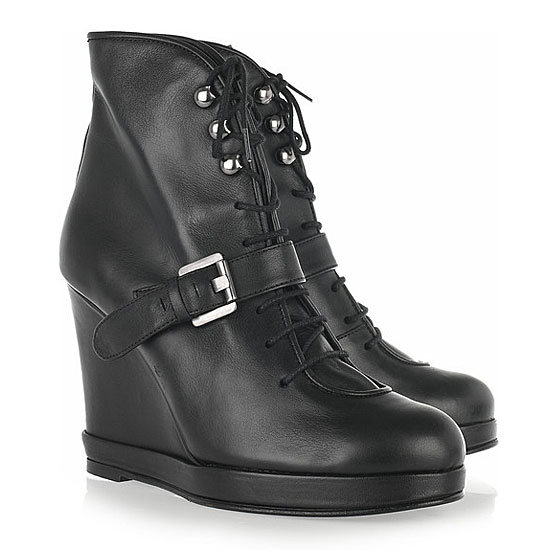 The piece: Surface to Air Leather Buckle Wedge Ankle Boots

The investment: $440

Why it's worth it: Your other boots should be afraid, very afraid. These boots mean business and they're about to put all of your other pairs out of work. Don't feel bad — they're as cool as they are practical, so you really can't help but want to wear them everywhere. That's the upside of this investment: you don't have to worry about them getting wet or whether you can walk all the way home in them (with the wedge being just a little over four inches, they make it easy on your feet). Through rain, snow, and sleet, these boots will carry you through all of the seasonal elements in style and look just as chic with leather leggings or your favorite jeans as they will styled up with flowy dresses and tights or miniskirts and a leather jacket. Can any of your other boots do that?