Yes, the red carpet had plenty of wattage [1], but when it comes to star power, nobody brings it like Beyoncé. The singer belted one out in a sparkling green gown and Lorraine Schwartz diamonds.
Not to be outdone, both Katy Perry [2] and Ellie Goulding dressed up in two costumes each (and we do mean costumes, particularly in the case of Katy). See what they wore to steal the show here.
Katy Perry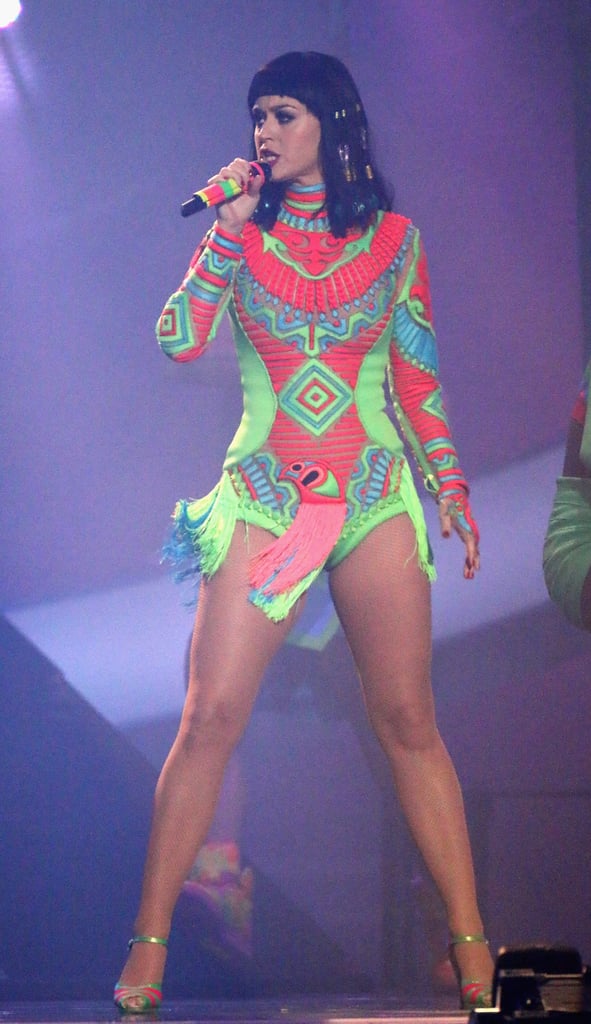 Cleopatra is that you? Katy Perry [3] matched her new bob [4] to a neon Nicolas Jebran ensemble that would even impress the pharaoh.
Katy Perry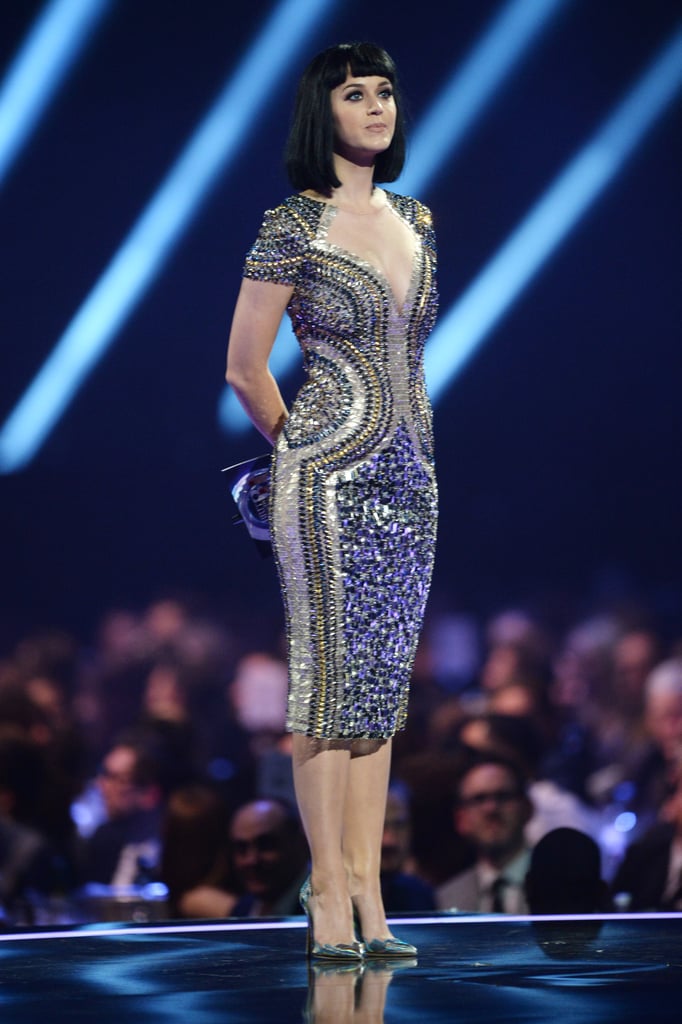 The singer presented in a more modest but still eye-catching and geometric look from Julien Macdonald.
Beyoncé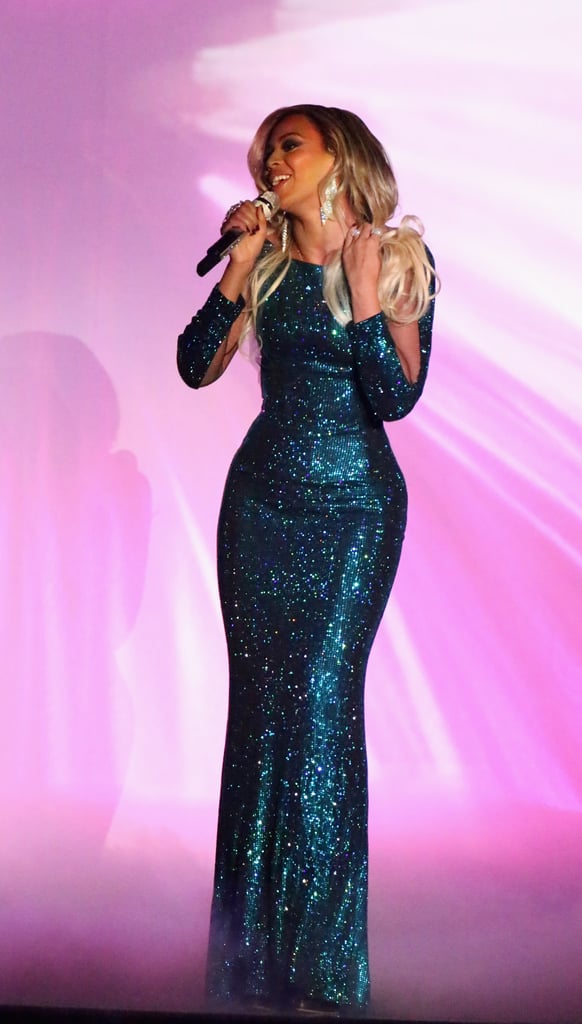 Like those curves could belong to anyone other than the Beyoncé! The singer took the stage in a silhouette-enhancing emerald-green gown.
Ellie Goulding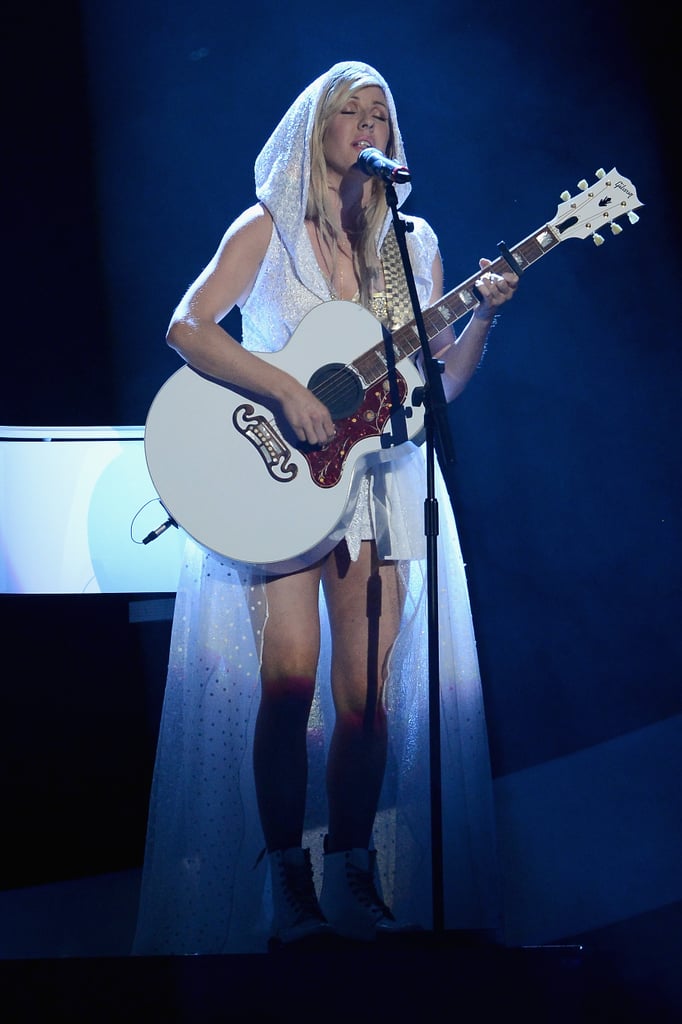 A modest Ellie Goulding look was the perfect counterpoint to her stripped-down acoustic performance.
Ellie Goulding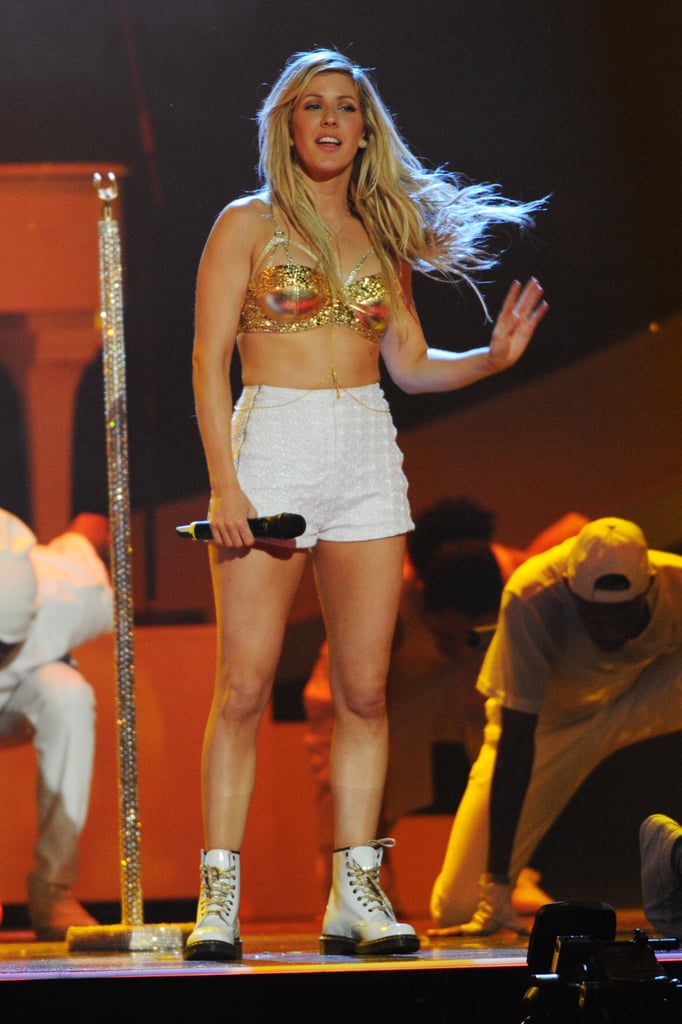 Later, Ellie revealed a skimpier style when she stripped down to a gold bra and shorts.