That forever-classy combo, black and white, had a big showing on this year's Golden Globes red carpet [1]. Some women did it romantic, with florals and gowns with cascading trains, while others did the duo in a more modern shape. Still, however it's worn, no one can deny it makes for a very smart look. Herewith, the women who took on the trend this year.
Jennifer Lawrence in Dior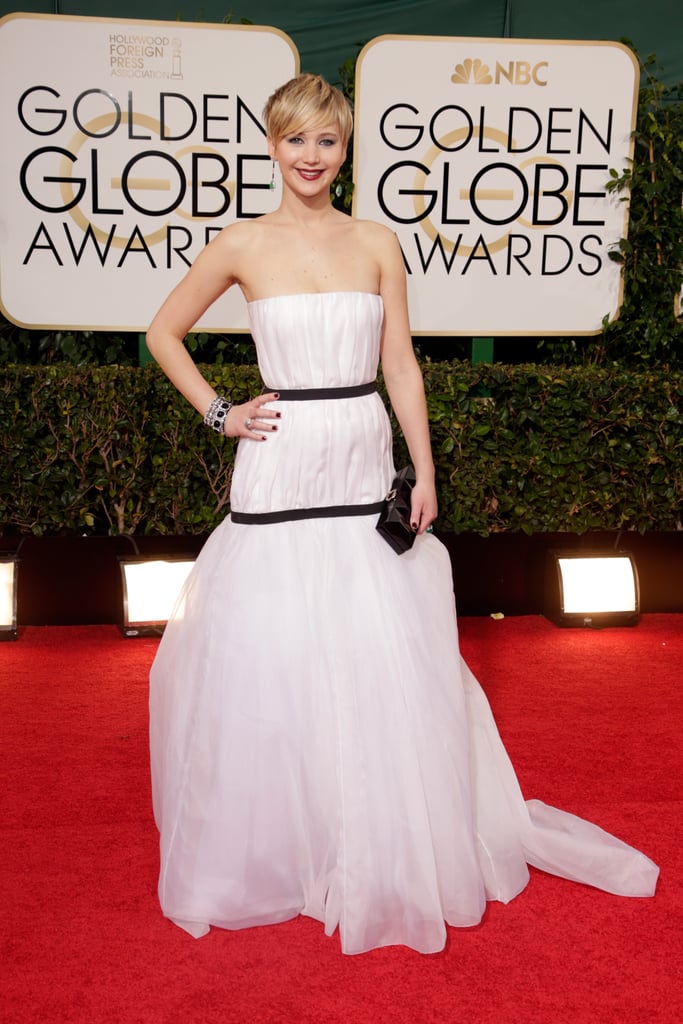 Jennifer's allegiance with Dior didn't waver. She picked a strapless white style banded by black at the waist and hips.
Julia Roberts in Dolce & Gabbana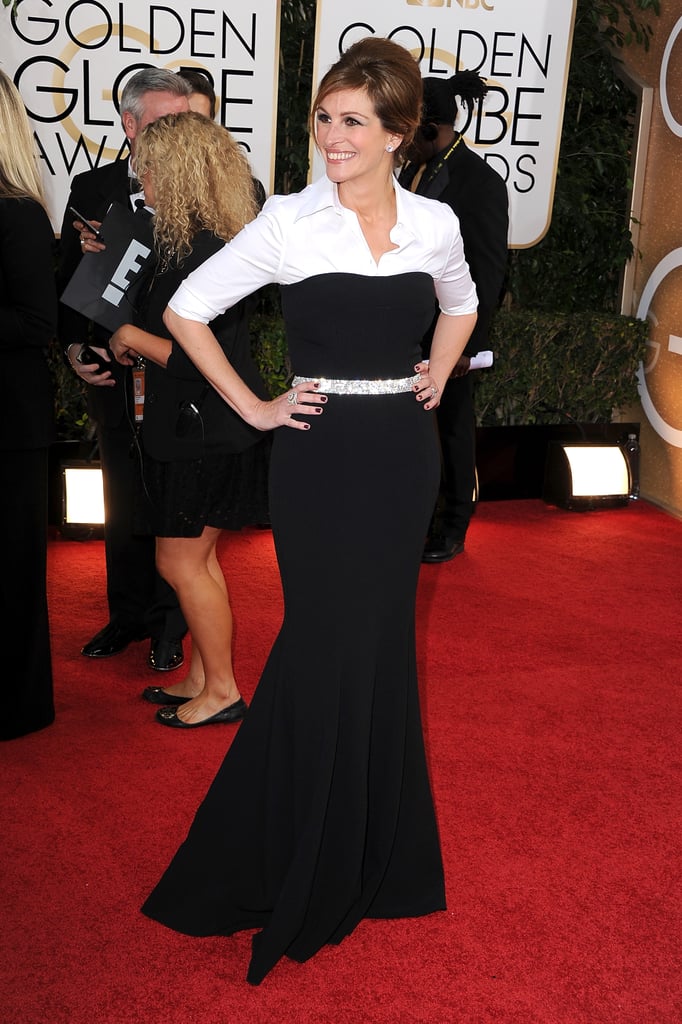 A unique styling trick — a dress shirt worn under a strapless gown — took Julia's Dolce & Gabbana into black and white territory.
Allison Williams in Alexander McQueen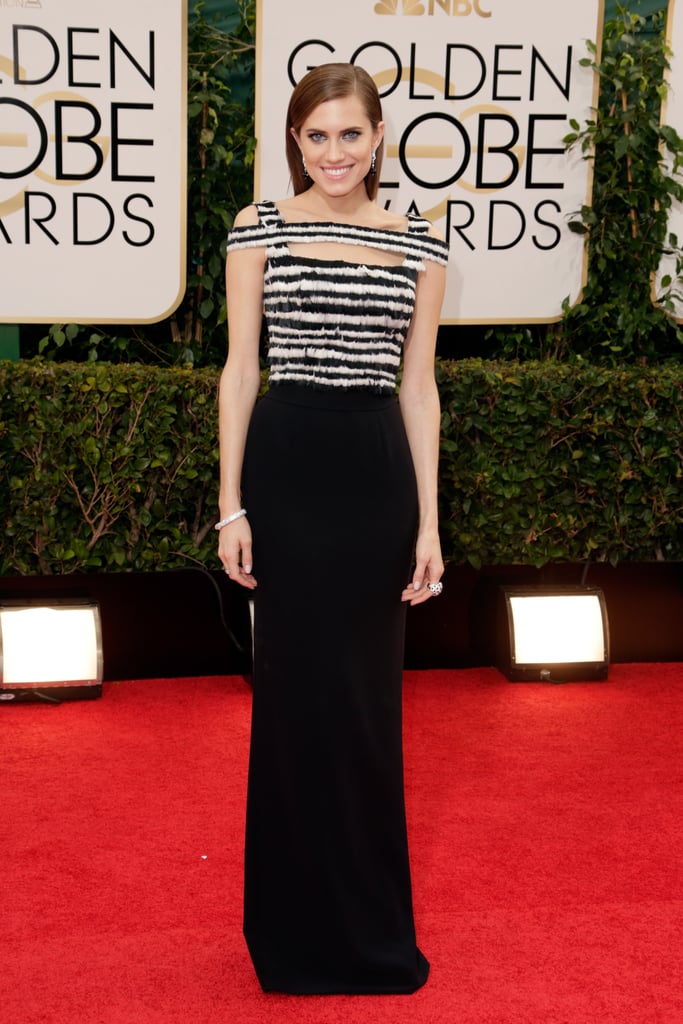 Those weren't any simple stripes on Allison's McQueen gown. Rather, floaty feathers made everything feel a bit more whimsical.
Emilia Clarke in Proenza Schouler
The guipure lace on Emilia's custom Proenza Schouler dress created a layered black and white effect that was gorgeous.
Hayden Panettiere in Tom Ford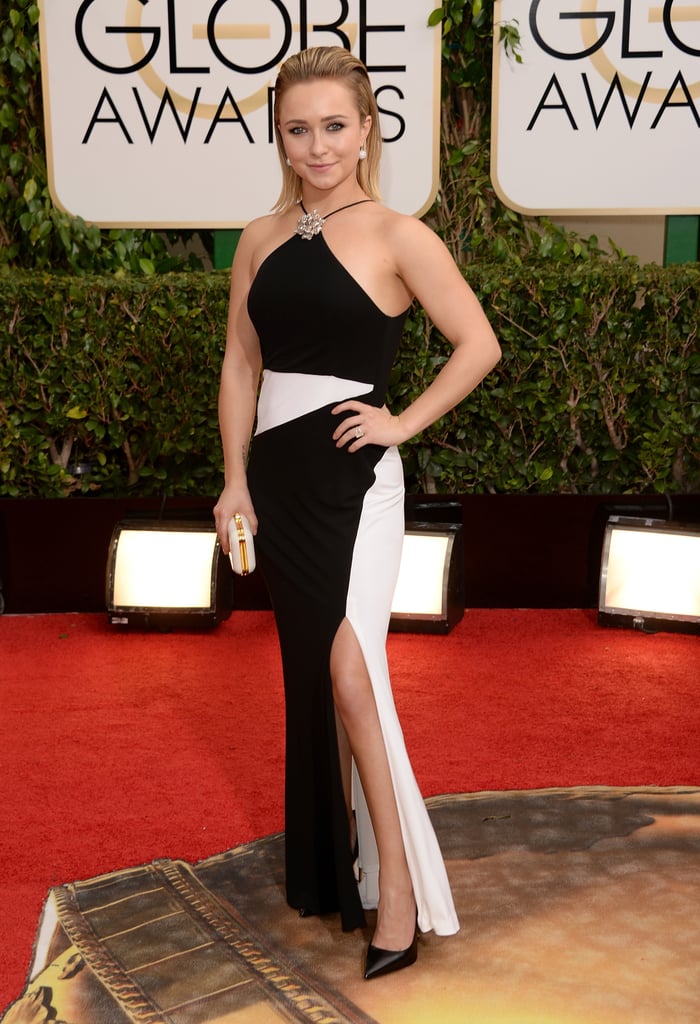 Sharp, colorblock angles gave Hayden's Tom Ford halter dress a supersexy feel (and the leg slit didn't hurt, either!).
Heidi Klum in Marchesa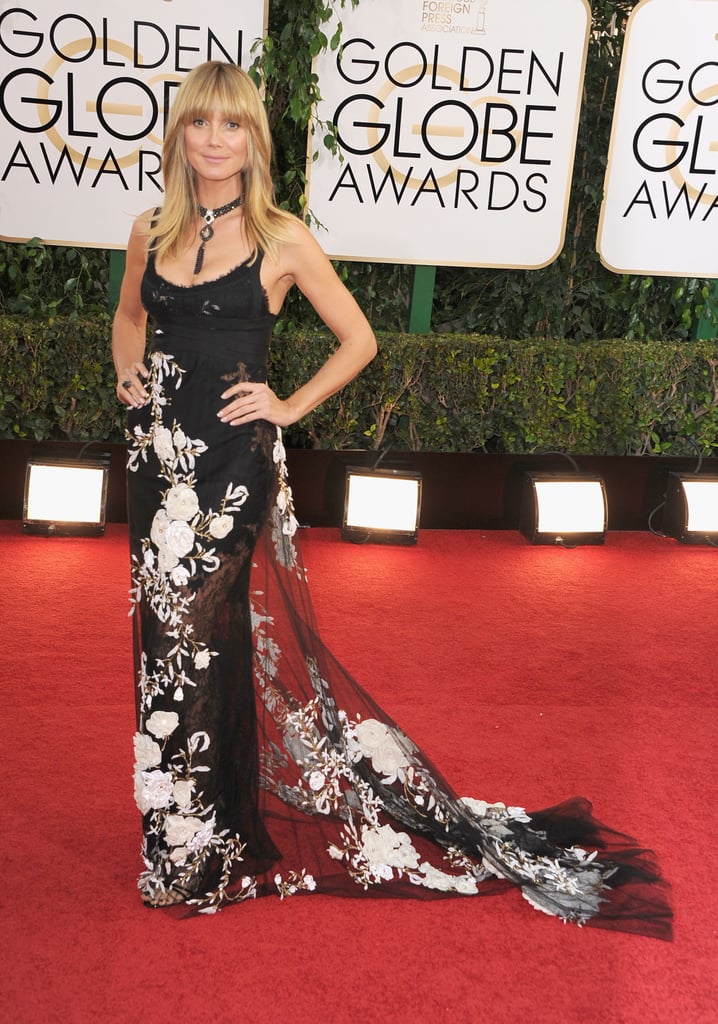 One of those women doing black and white in its most romantic form was Heidi Klum [2], who picked a floral Marchesa dress with a sheer train.
Jenna Dewan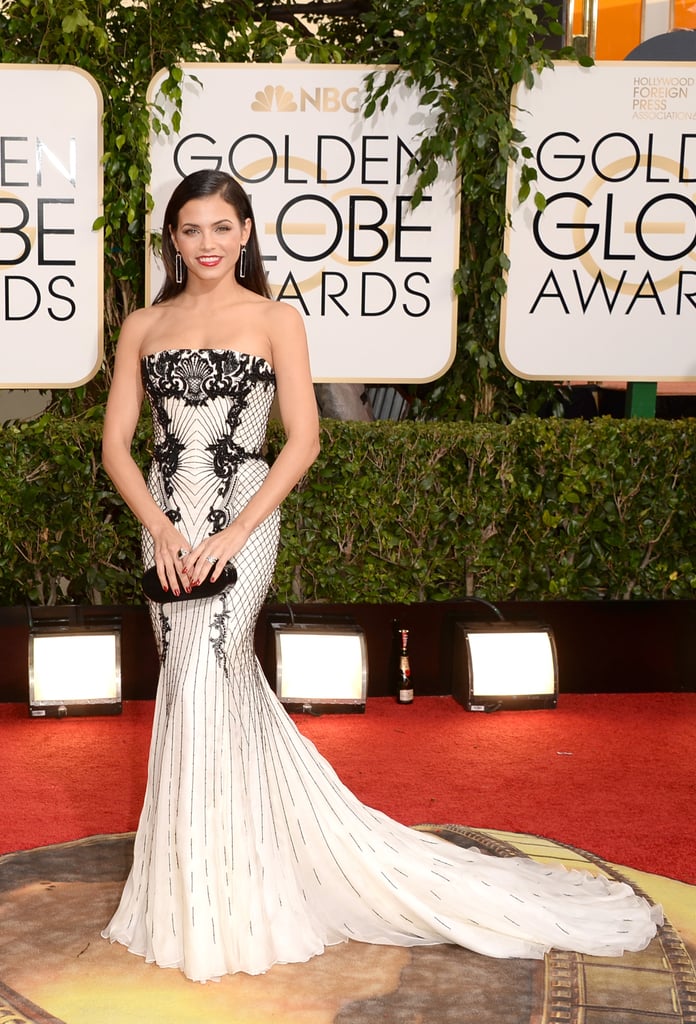 A mermaid-style dress with elaborate black beading kept Jenna as one of the most glamorous in the color pair.
Laura Carmichael in Viktor & Rolf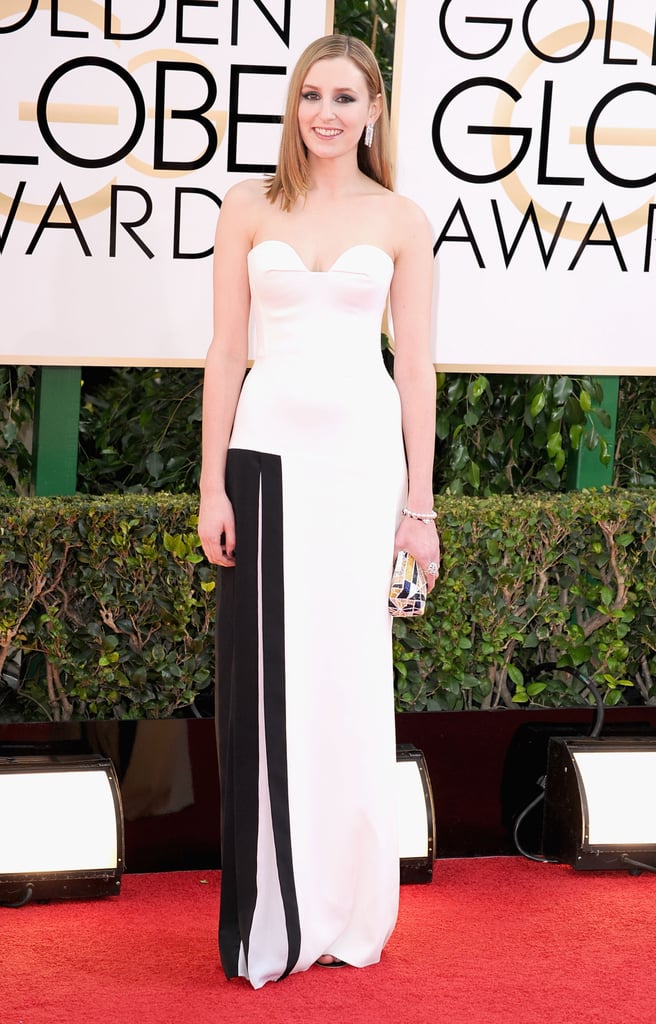 A pleated black chiffon insert was the one stark add-on that kept this custom Viktor & Rolf gown from being all snowy white.
Zosia Mamet in Reem Acra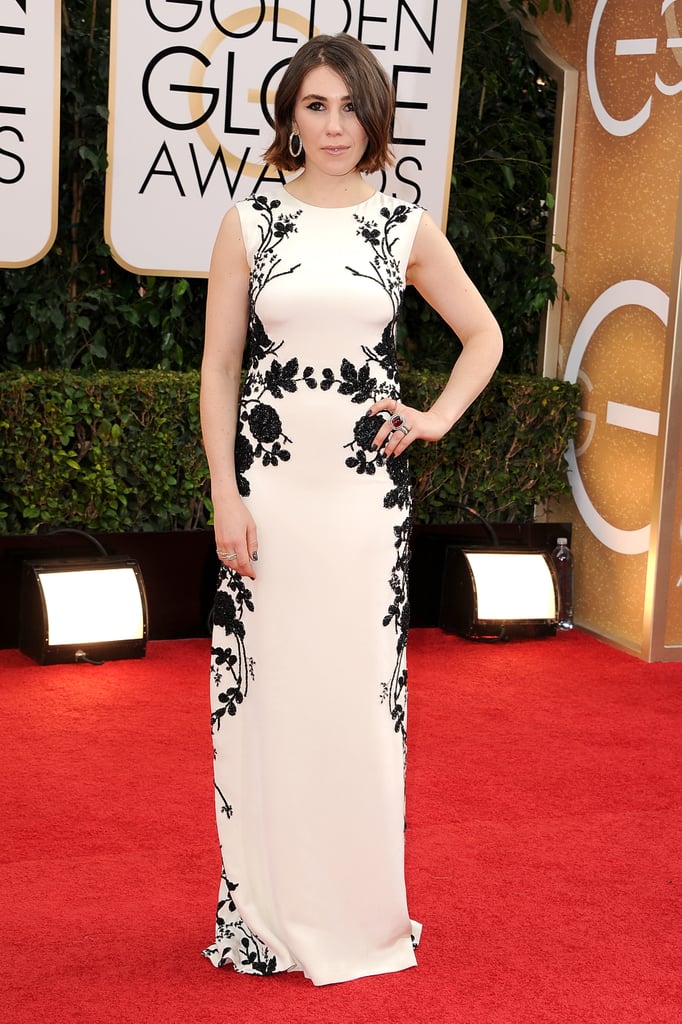 Black vines and buds framed the front of Zosia's Reem Acra gown for a polished effect.