As if the sweltering Summer months in NYC [1] don't already inspire a looser interpretation of the public dress code — bikini bottoms, playsuits, you name it — we've seen some ladies losing another layer, namely, their underwear. Whether it's a reaction to the 90°F temperatures, a desire to appear a little edgier, or just a personal preference, it's unclear. Regardless, they're clearly starting a trend in street style that's less about the clothes and more, well, about what they're not wearing.
The au naturel look [2] is a pretty common occurrence in the model world and certainly in the fashion crowd, but with real women taking on the trend, it begs the question: would you do it, too? Scroll to see how the braless trend is taking over, and then let us know what you think.
Sometimes it's just a matter of not finding the right bra — in this case a cutout, halter-style dress doesn't leave many options for your underthings.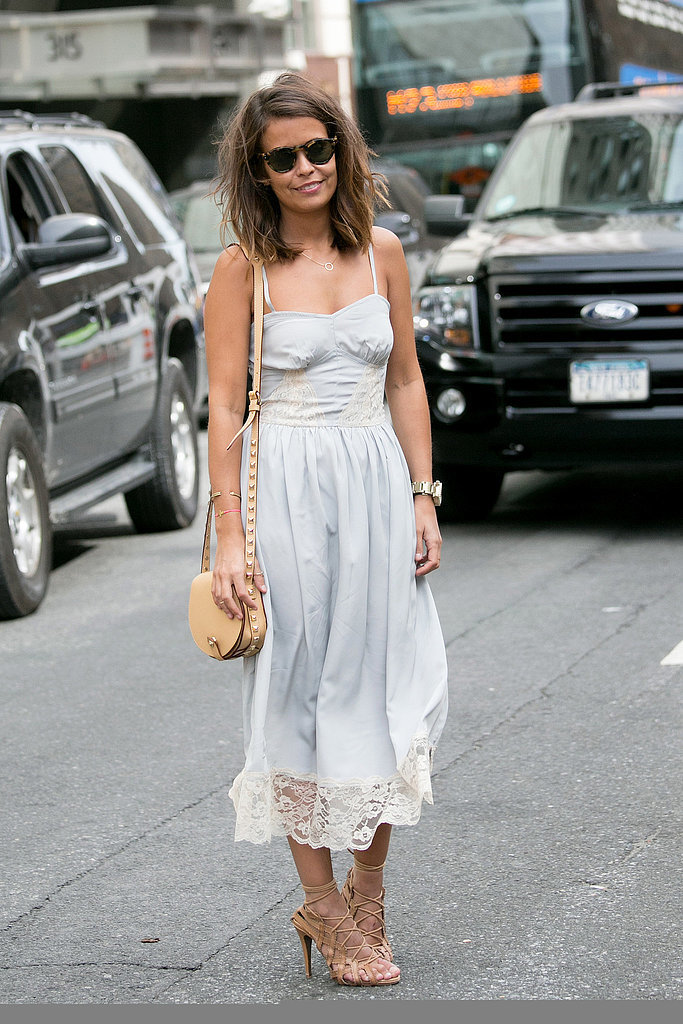 A breezy slip dress is even breezier without a bra, right?
Sure, you could wear a bra with a long-sleeved shirt, but she just proved you don't have to.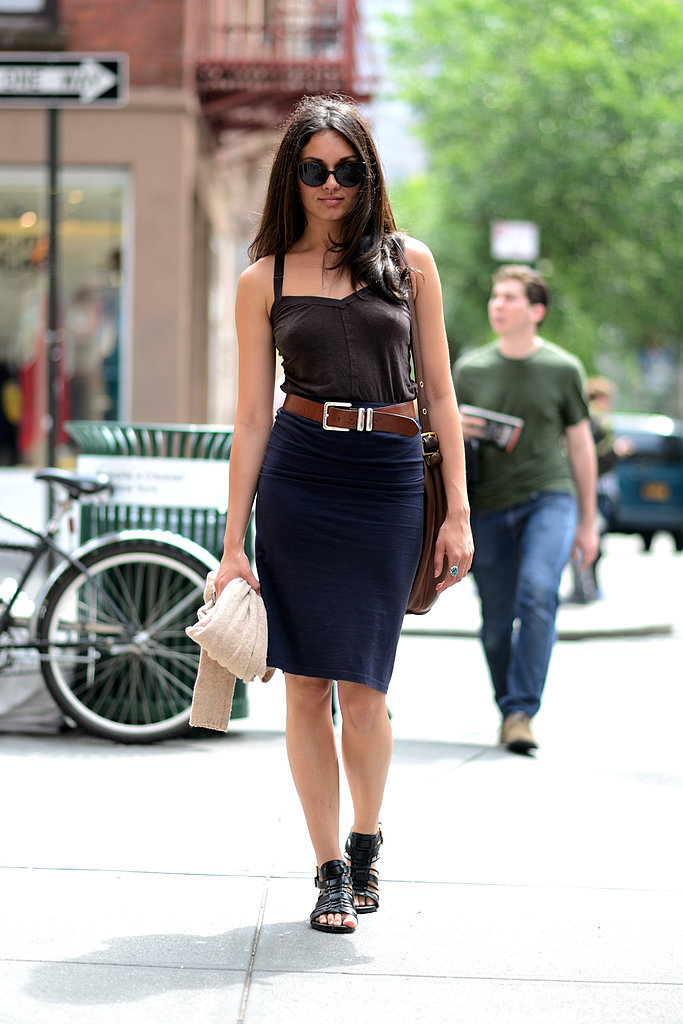 It's tricky finding a bra to fit with a fitted tank like this, but we'd recommend a good strapless to do the trick.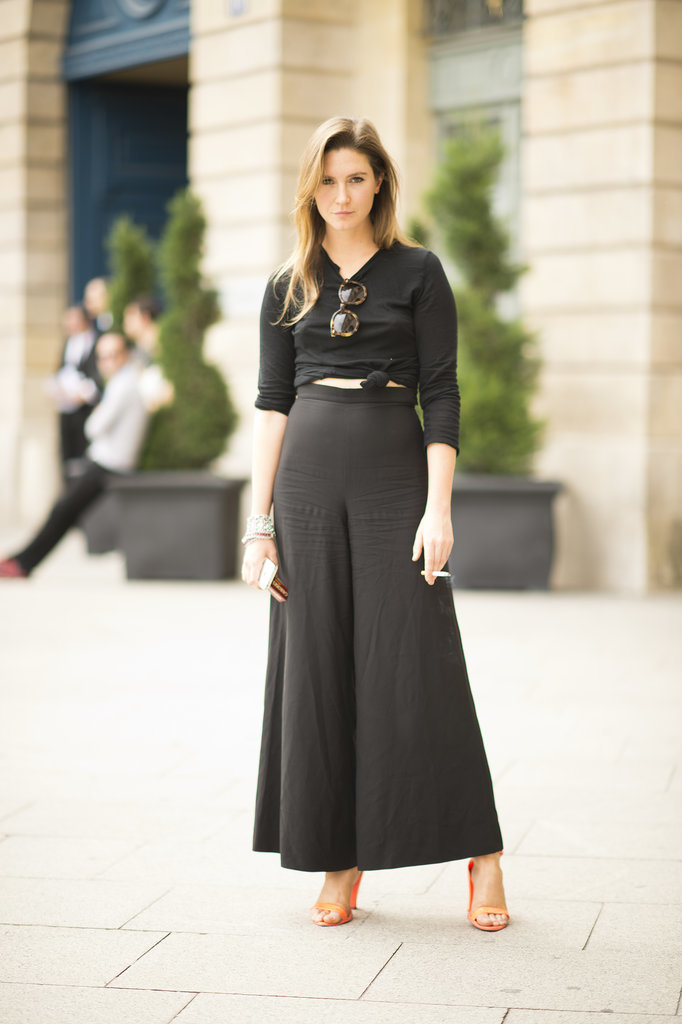 Even when you can wear a bra, you might just not want to.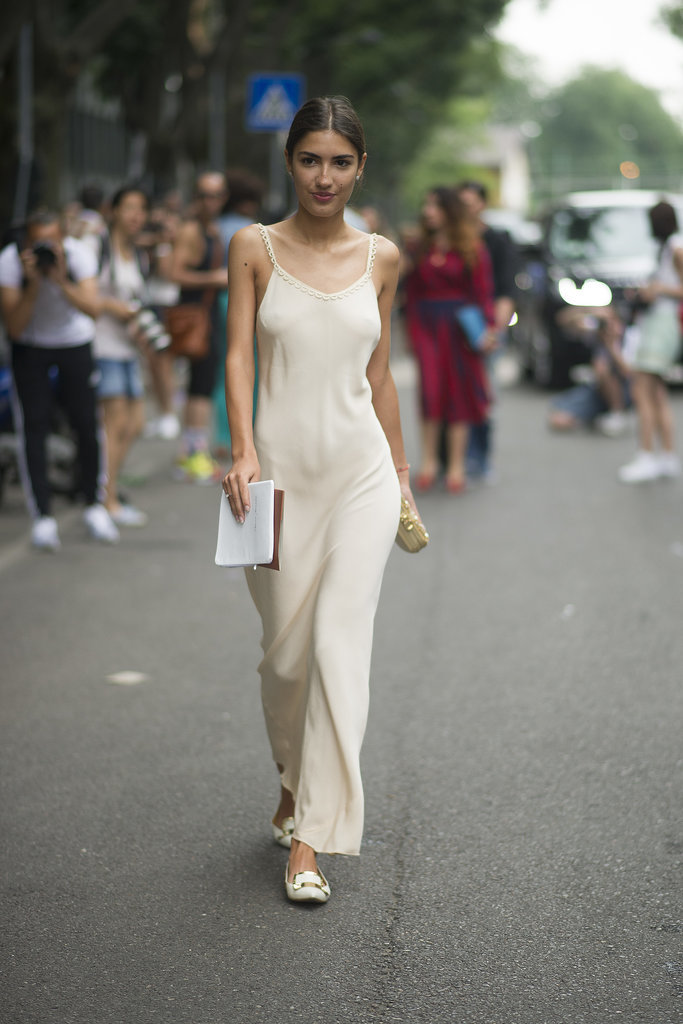 She channeled the ease of a nightgown, even forgoing her undergarments.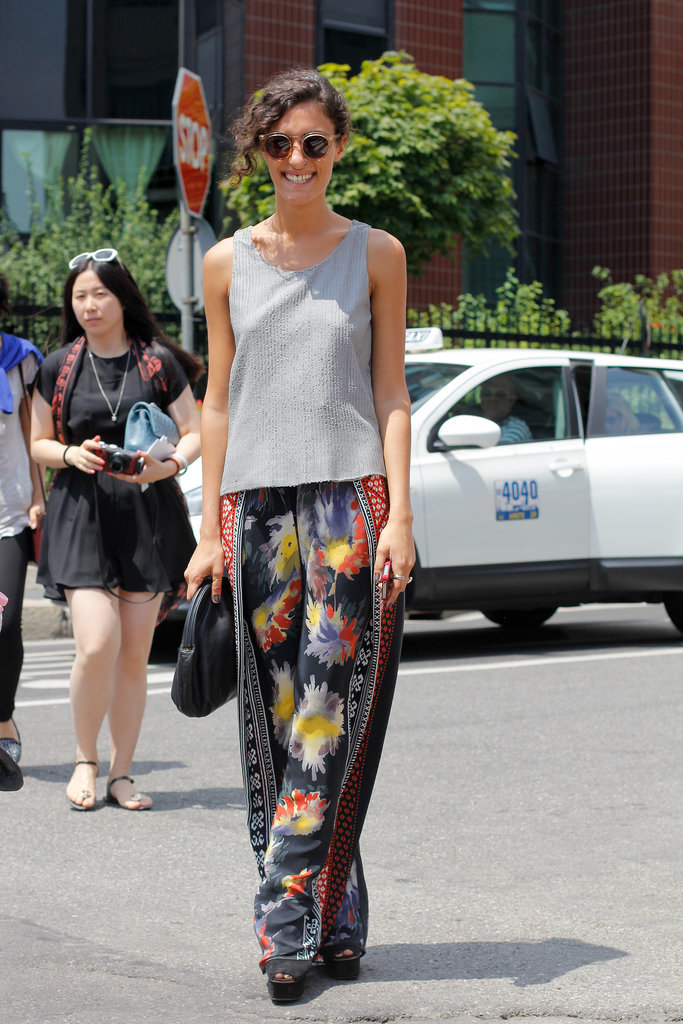 Keeping it easy and breezy, sans bra.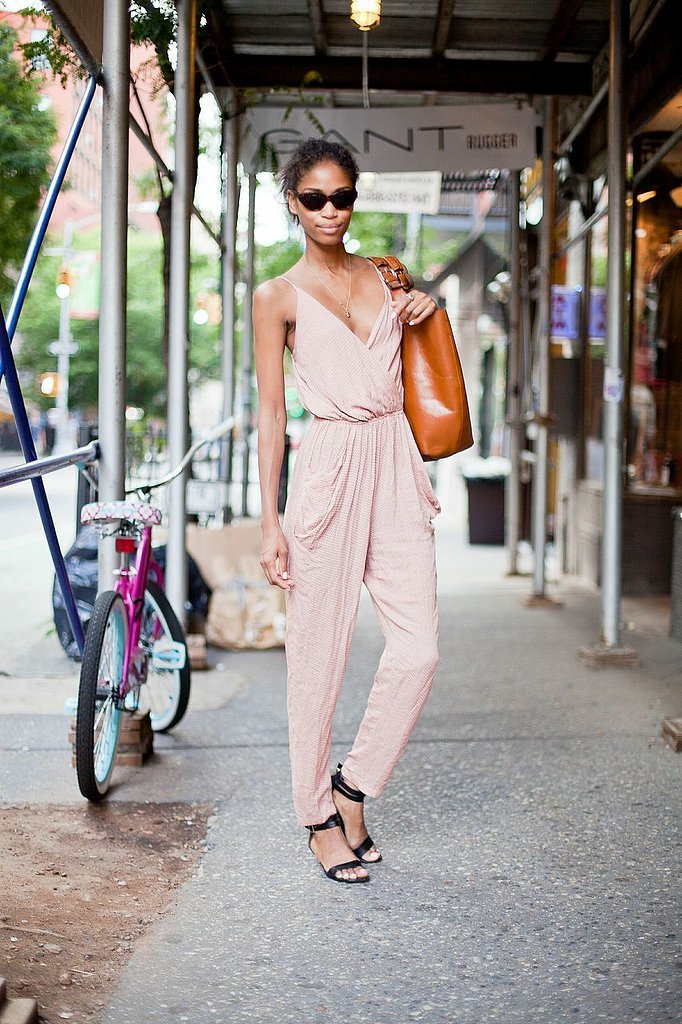 A deep V doesn't always give room to wear a bra — that's the truth.