Calvin Klein Fall Winter 2008 Photos
Calvin Klein Collection Fall 08 Ad Campaign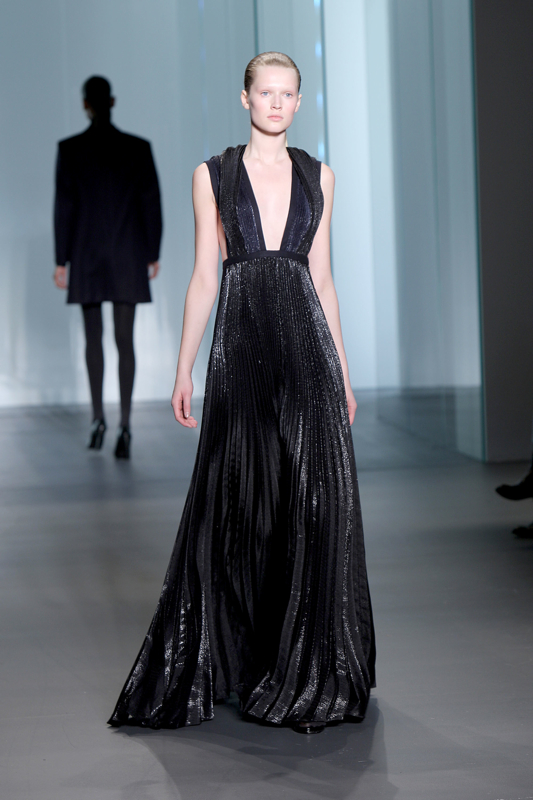 What's Your Reaction?
0
0
0
0
0
0
1
Calvin Klein Collection Fall 08 Ad Campaign
The Fall 08 Calvin Klein Collection ad campaign stopped us in our tracks. We picked up the heavy September editions of the glossies last weekend. We had a coffee, we turned each page slowly, digesting each spread how it articulated (or shattered) our impressions of the collections from Fall 08. We know these campaigns have turned up in previous editions of the glossies but, we will be honest, September is the only month we really indulge in opening the books. That said, we felt that the Prada campaign did not make the impact we were hoping for. The department stores, by and large, butchered the clothing they shot. And Klein, by far, made the most impact. The Fall 08 collection was sharp and androgynous, it was just what we would have expected but dark and brooding and appropriate for the mood of Fall 08 (which commented on our economic climate). And the ads, their graphic quality, epitomized 'modern' dressing. We're happy to see that Balenciaga isn't the only brand who knows how to evoke this sentiment. If the collection pivots on silhouette, then the ads, we think, should follow suit (no pun intended). Below,our video interview with Francisco Costa, the Fall 08 collection, and, at left, a shot from our favorite Fall 08 campaign.
Latest