We'll admit we were a little slow to jump on the '90s trend bandwagon. It felt too soon, too clunky, and, mostly, too unattractive. But then we started to fall for the boxy, high-rise mom jeans [1] and saw Emma Roberts really working a jeans and top combo [2] that the hottest girl in the class of 1994 definitely wore to the mall. Just like that, we were sold!
Candice Swanepoel Swings by the Victoria's Secret Store in London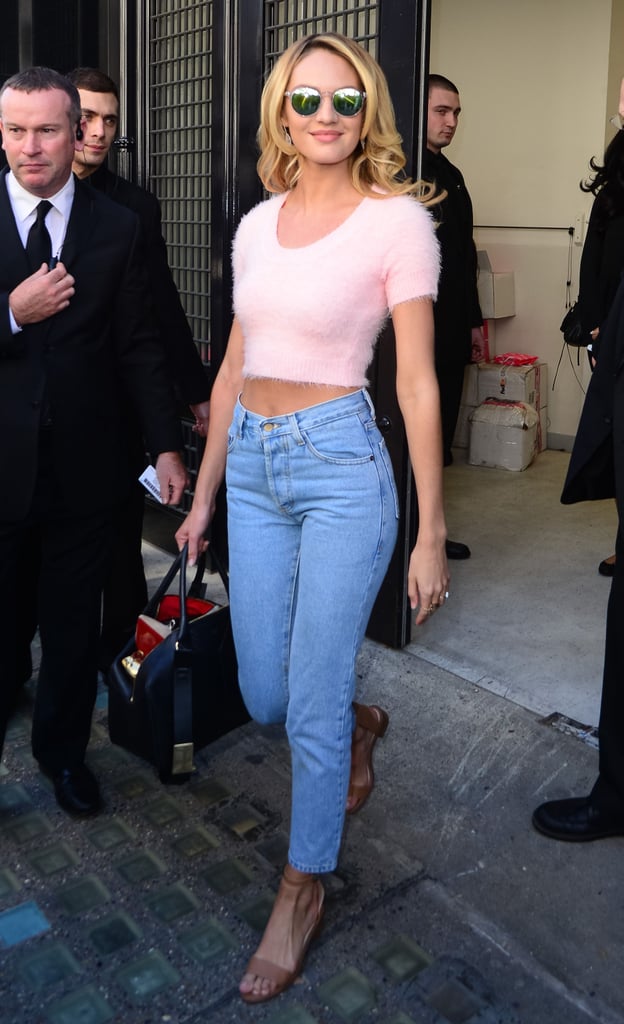 Who better than a Victoria's Secret Angel to prove that the decade can be celebrated in a supersexy way? After news that the lingerie powerhouse was moving its epic show to London [3], the model stopped by a store in the city wearing this simple-but-steamy sweater and jeans.
The key to Candice's look is the proportions. Her fuzzy short-sleeve sweater hit above the bellybutton, but her jeans rose up right under it, exposing a swath of skin but not too much. Skin-tight denim combined with the short top would've been too tarty, but the loose leg of her throwback style makes it all come together. For accessories, she went supersimple in nude ankle straps.
Love it? We've shopped out similar styles below so you can go ahead and embrace the era, too.