With the release of its new simple, sexy collection [1], Victoria's Secret [2] did a 180, shifting gears from glitz, glamour, and push-up bras to the pared-down world of off-duty style [3]. Inspired by their Angels in their own clothes, these pieces are all about effortless style — so naturally we turned our thoughts to those models with their own brand of easy fashion that wow us when they break from the catwalk and hit the street. Candice Swanepoel is always at the top of this list — a supermodel so stunning she needs little else apart from a bikini or a pair of cutoffs and a tank to be camera-ready.
What is exactly the secret to her effortless personal style? We tapped Candice to get to the bottom of her sexy street style, the pieces she styles again and again, and how she'll wear the brand-new collection from Victoria's Secret on her own time.
Source: Victoria's Secret [4]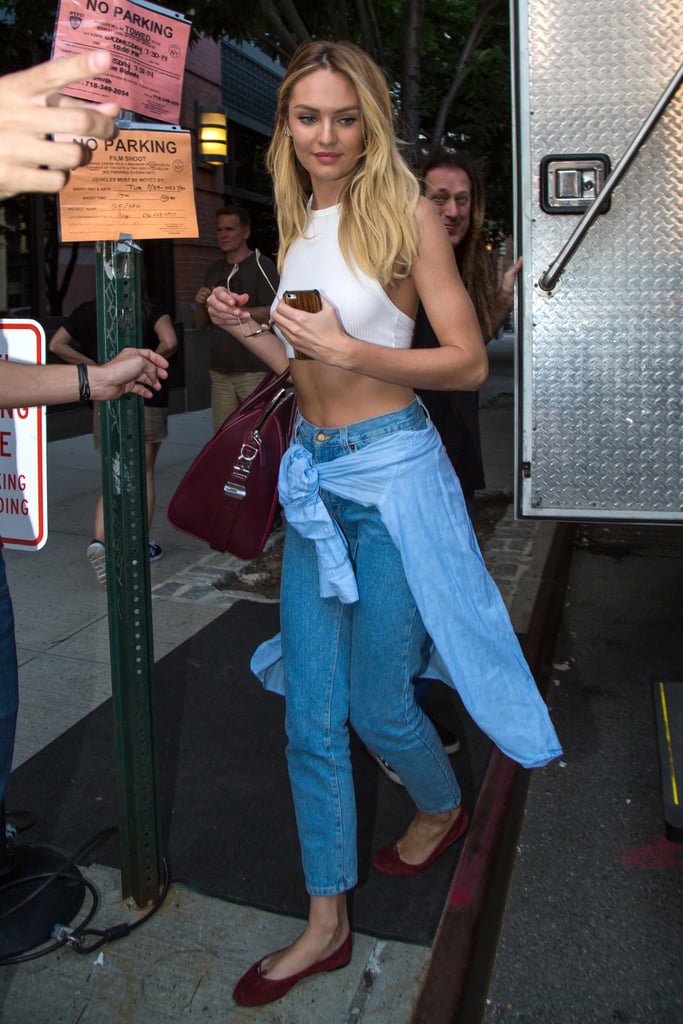 POPSUGAR: What's your favorite off-duty style and how would you style the bras from this collection to fit that look?
Candice Swanepoel: I like to be comfortable, but still put together. Showing off your bra underneath your clothes is definitely a trend right now but always something I've done. Victoria's Secret's newest unlined bras are my favorite.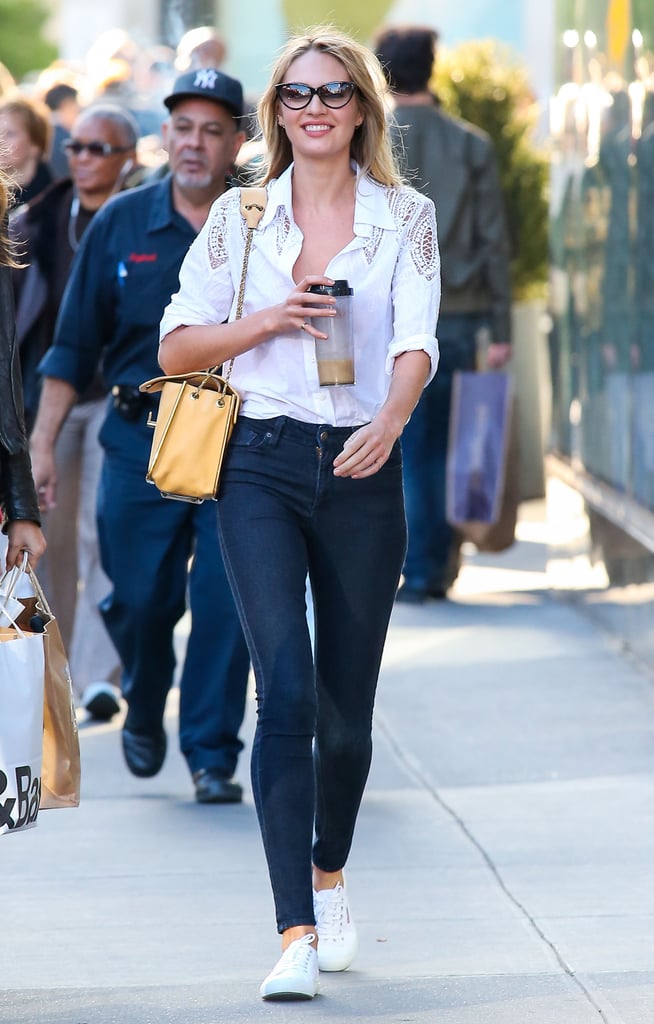 PS: What was your style like before you were a model?
CS: I grew up on a farm, so I was a bit of a tomboy. It wasn't until I became a model did I really pay attention to what I was wearing.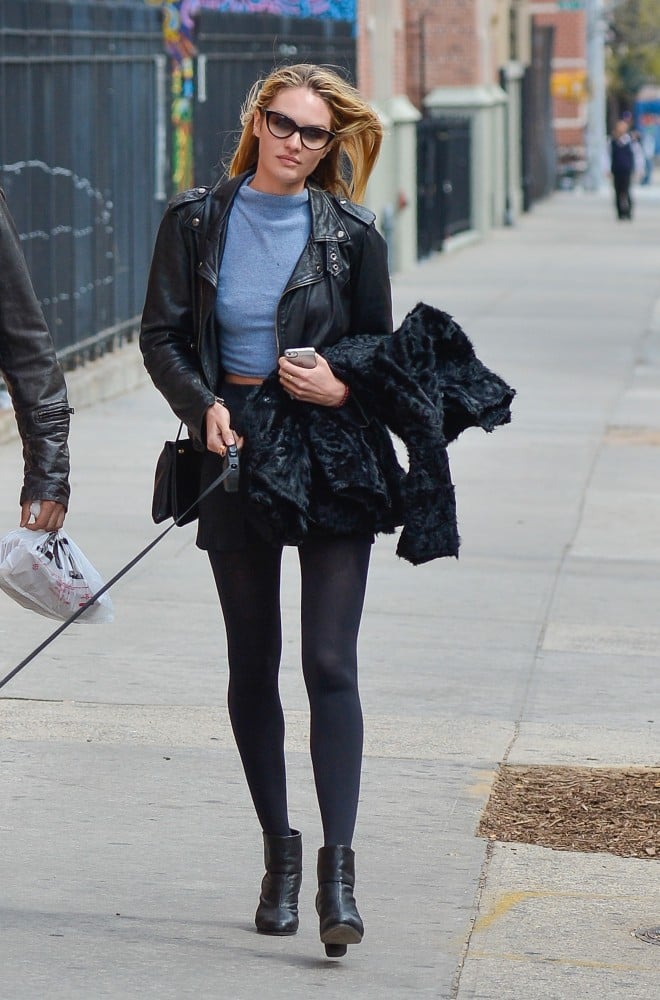 PS: How do street style photographers affect your off-duty style? Do you have a street style formula that works when you know you're going to get photographed?
CS: Street style photographers don't really affect my style. I know what I like and what works best for my body type. When you know you're going to be photographed, staying away from crazy prints is probably a good idea.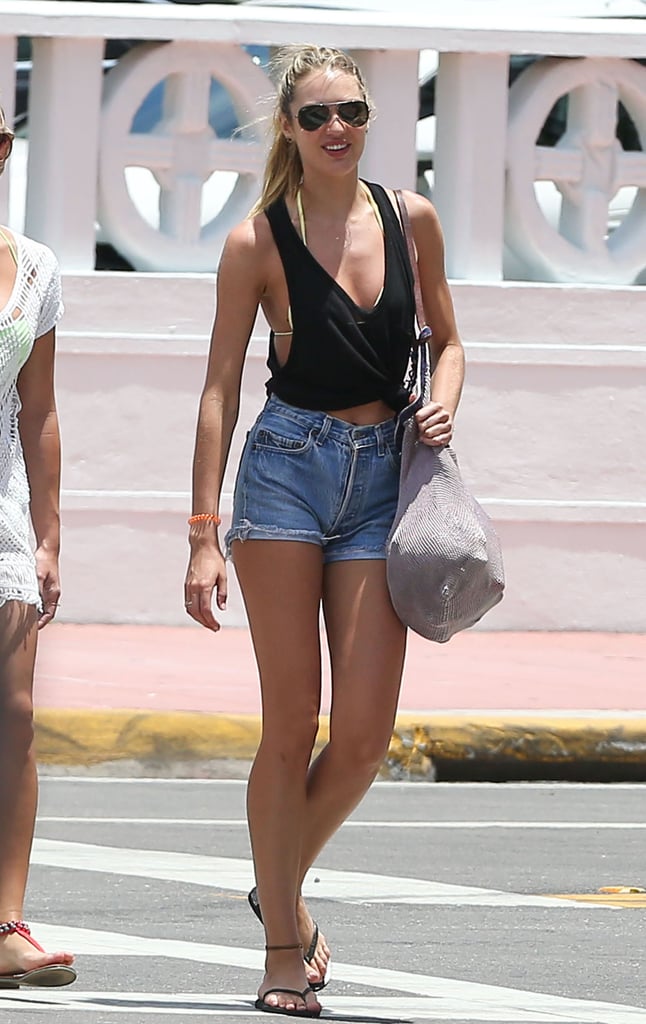 PS: Are there any pieces in your closet you wear again and again when you're off duty?
CS: I live in my cutoff denim shorts. They're comfortable, sexy, and go with everything.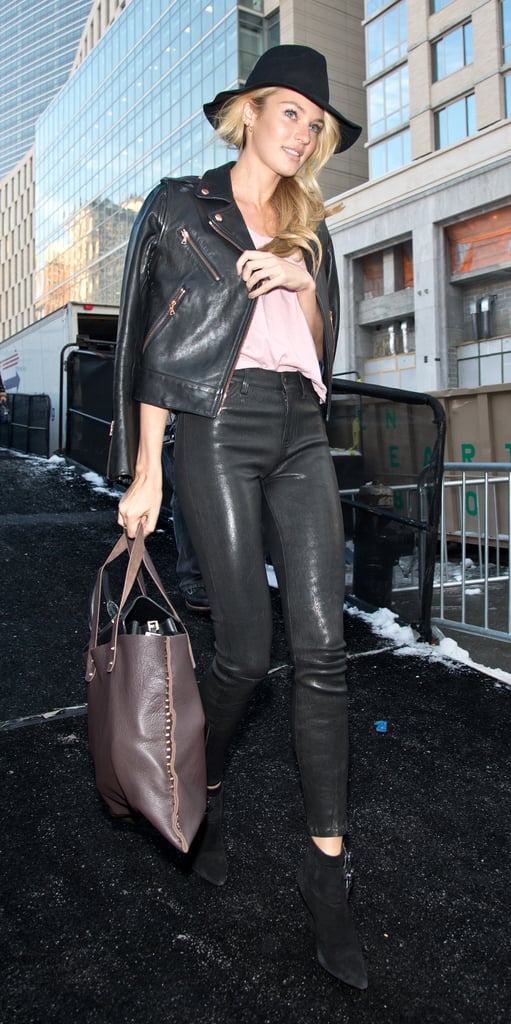 PS: During Fashion Week, you're obviously working and running around from show to show. Is there any practicality to your style when you're planning for events like that? How do you balance being comfortable and stylish?
CS: A good pair of leather pants is always a good investment, oh, and sunglasses! Clothes that you can move easily in are important during Fashion Week because you're headed in so many directions but you still want to maintain your look throughout the day.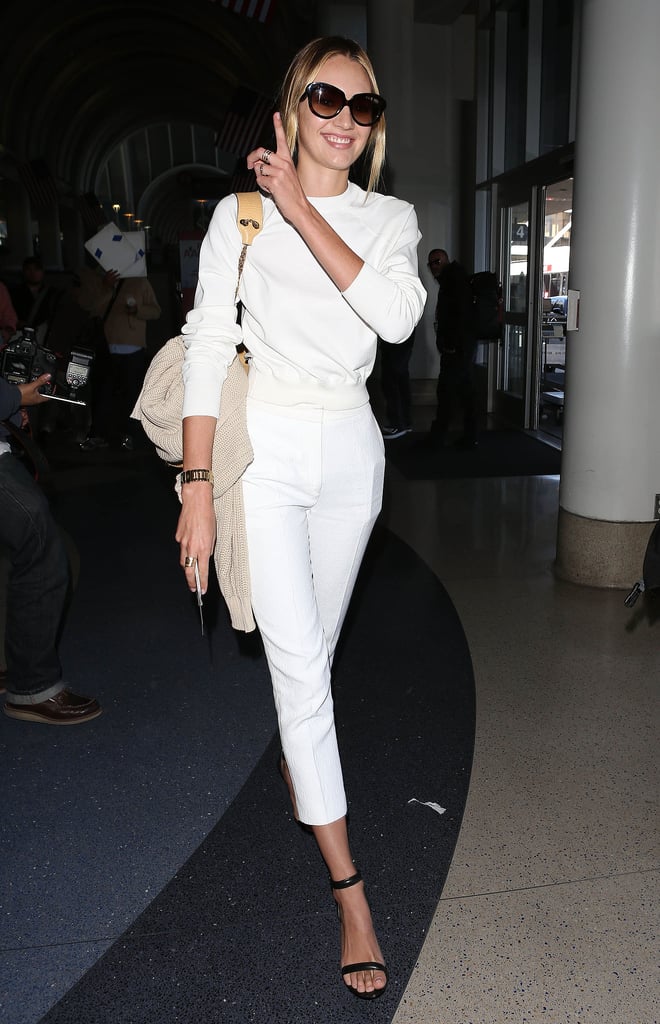 PS: Your off-duty looks are totally flawless. Do you work with a stylist at all to get the look you're going for?
CS: For special events, I tend to work with a stylist who knows me and my preferences perfectly, but I style myself for most [events].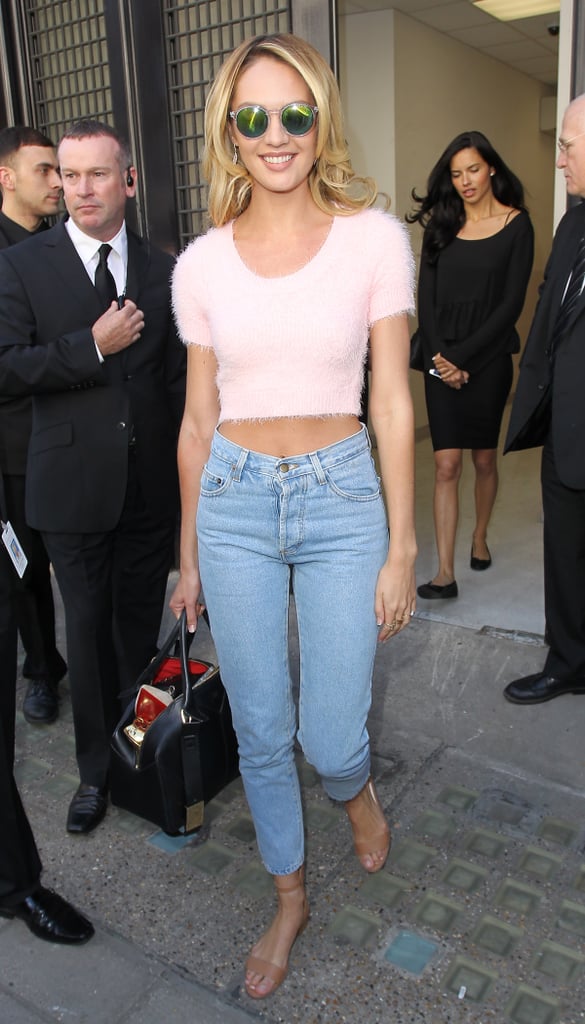 PS: How does your street style change from city to city? When you're in Paris vs. New York, do the cities influence how you dress?
CS: When I'm in Paris, I like to get a little more dressed up. New York is home, so I prefer to be comfortable with a bit of a rock-and-roll edge. I play dress-up all day long, so keeping it simple when I can is a good thing.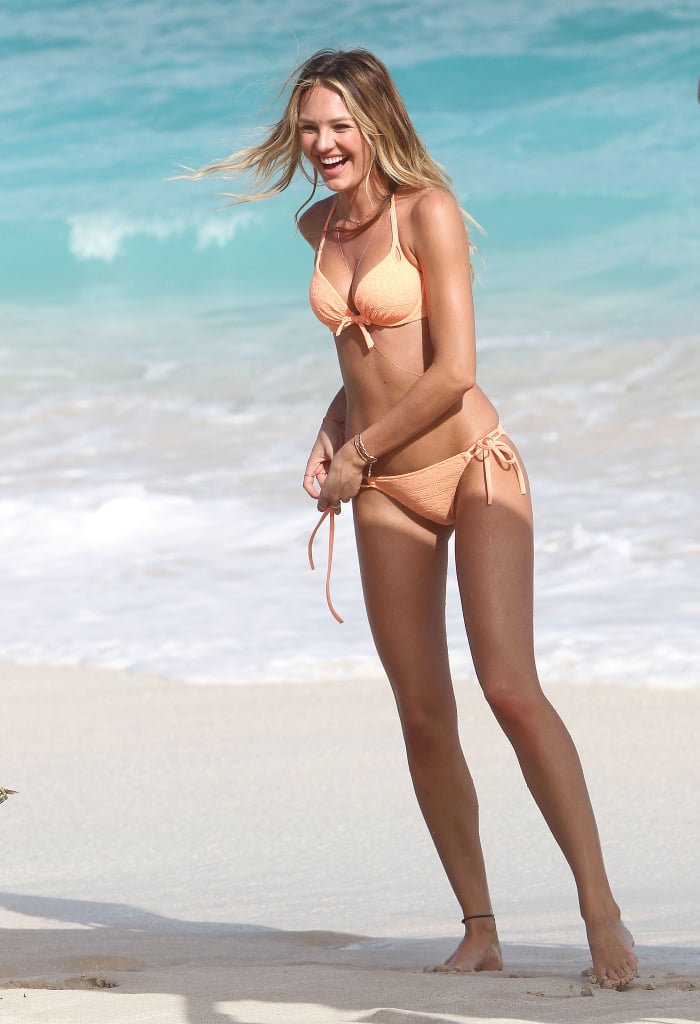 PS: And when you're home, how does your style change? What locations affect your look the most?
CS: I think being at the beach affects my style the most. The smaller the bikini the better!