With Fashion Week officially starting on Thursday, designers and the clothes they create will soon be taking center stage. But we've been wondering who might play those designers in movies about their lives.
Ever since critics raved about Pierre Niney's performance in the long-awaited Yves Saint Laurent biopic [1], which debuted to French audiences in January, we've been pondering which performers would do our other favorite designers justice on the big screen? Which actors and actresses have either the pure looks, the sheer talent, or that rare combination of both that would allow them to truly embody the Karl Lagerfelds and the Carolina Herreras of the world? Read on for who we'd cast in those movies — and why — if we ran Hollywood.
Tom Ford Played by Chris Diamantopoulos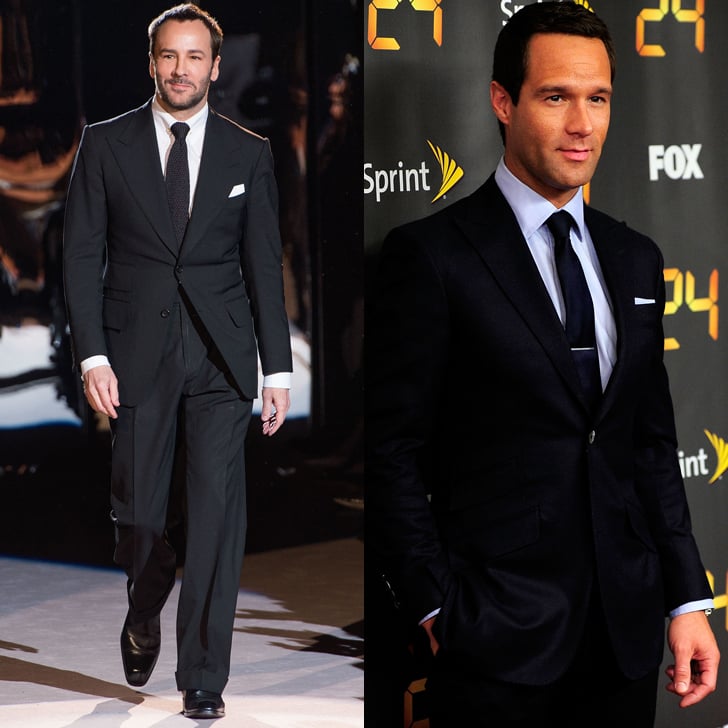 Simply put, there aren't many actors who look like Tom Ford, but Chris Diamantopolous (who starred in 2012's reboot of The Three Stooges and was a fixture on the "Day 8" episodes of 24) already has Ford's steely gaze and ability to grow scruff down pat.
Diane von Furstenberg Played by Angelina Jolie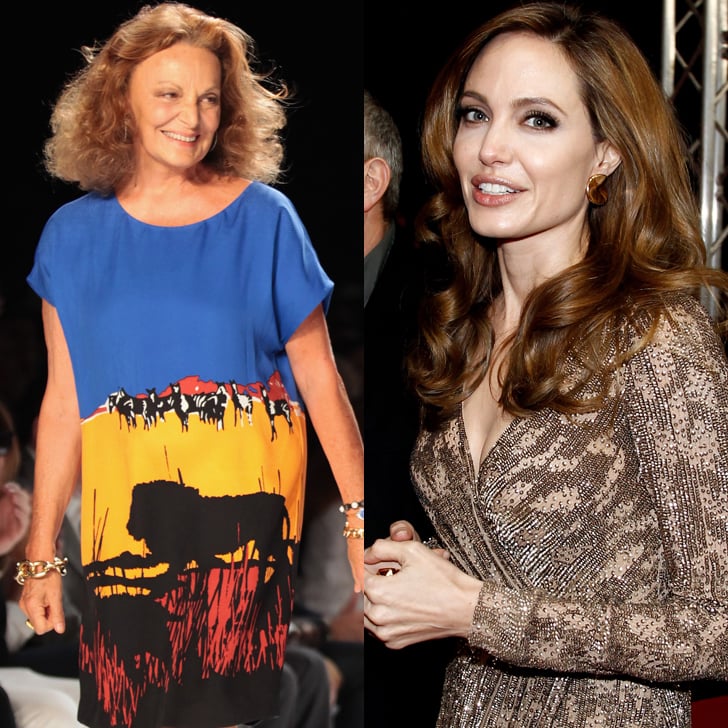 One of the most fascinating parts of Diane von Furstenberg's life and career is when she bought back all her licenses and relaunched her brand in the late '90s. Angelina Jolie [2] herself underwent a good amount of "rebranding," and we'd love to see her confidence and strength help tell this story. We'd also love to see her wear nothing but wrap dresses for two hours.
Karl Lagerfeld Played by Fred Armisen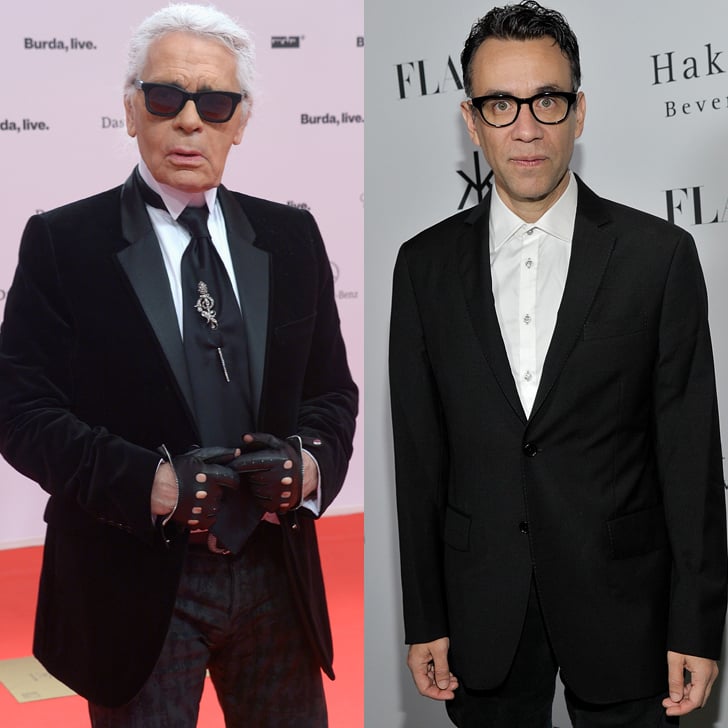 Fred Armisen is a proven master of accents [3], so we don't doubt for a second he could pull off Karl Lagerfeld's thick, German-tinted English. Plus, has anyone ever noticed that Lagerfeld sort of looks like Armisen when he takes off those trademark sunglasses [4]?
Marc Jacobs Played by Jake Gyllenhaal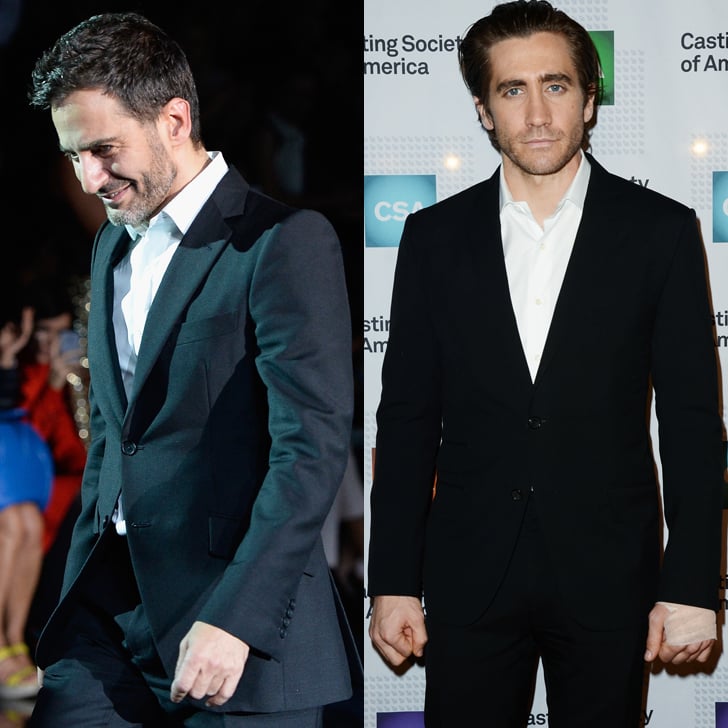 We're not just trying to flatter Marc Jacobs. When you look at their jawlines and beardy tendencies, Jacobs and Jake Gyllenhaal [5] bear more than a passing resemblance to one another. Plus, this actor already proved he can handle a Christian Bale-esque body transformation [6] — and if he's going to tell Jacobs's whole story, he'd definitely need to do it again.
Carolina Herrera Played by Scarlett Johansson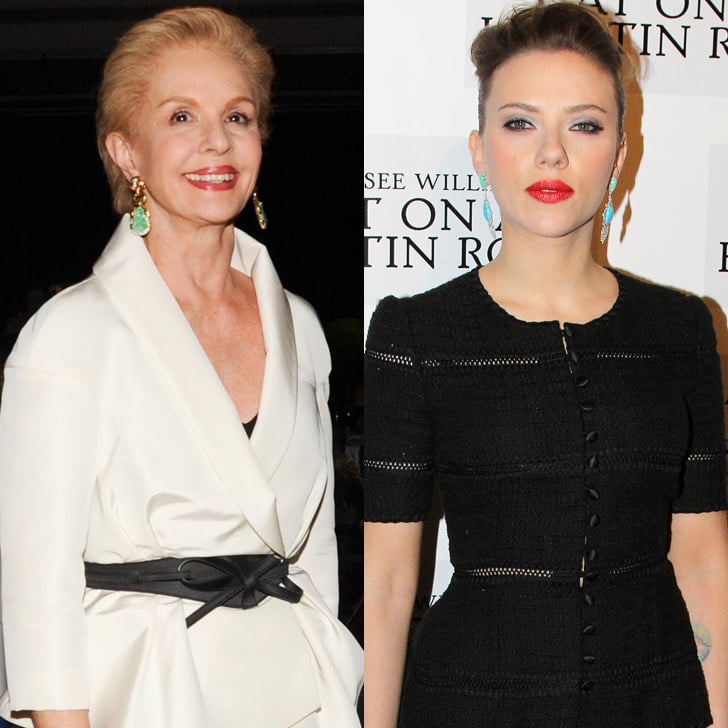 Scarlett Johansson [7], with her blond hair and unparalleled ability to work a red lip [8], could easily slip into the role of Carolina Herrera in the early stages of her brilliant career. She'd also easily slip into the spate of halter-top dresses the costume department on this hypothetical movie would need for all those scenes at Studio 54.
Alber Elbaz Played by Jonah Hill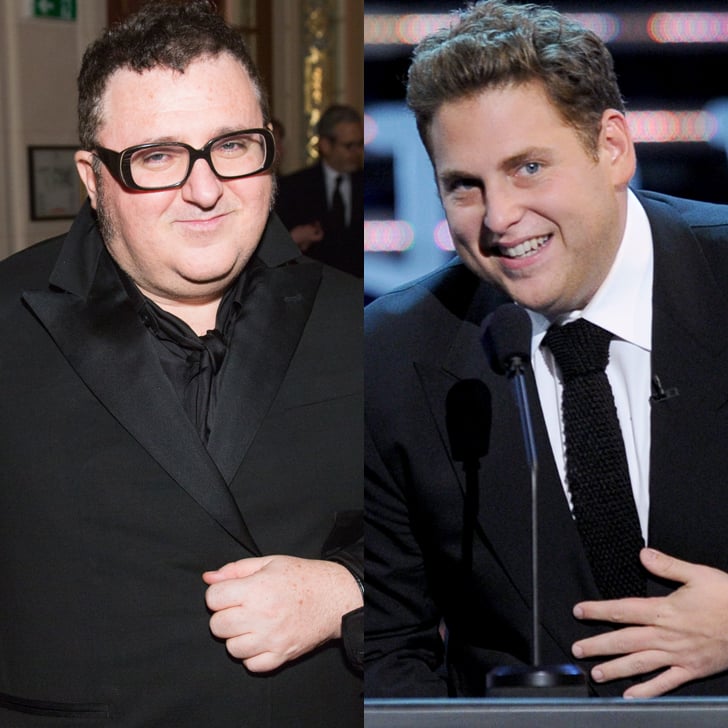 Aside from the physical similarities, Jonah Hill [9] has proven he has the gravitas to make serious roles work — but it's also handy that he's really funny. Anyone who's going to re-create the magic of Lanvin's Fall 2011 campaign film [10] is going to need a good sense of humor.
Valentino Garavani Played by George Hamilton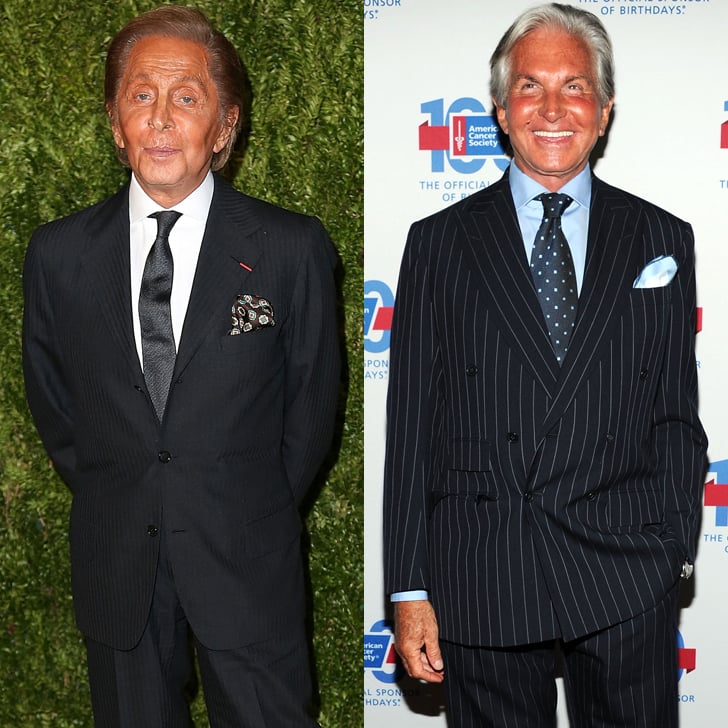 Why George Hamilton? No one else has a deep enough tan or a gracious enough disposition.
Tracy Reese Played by Sanaa Lathan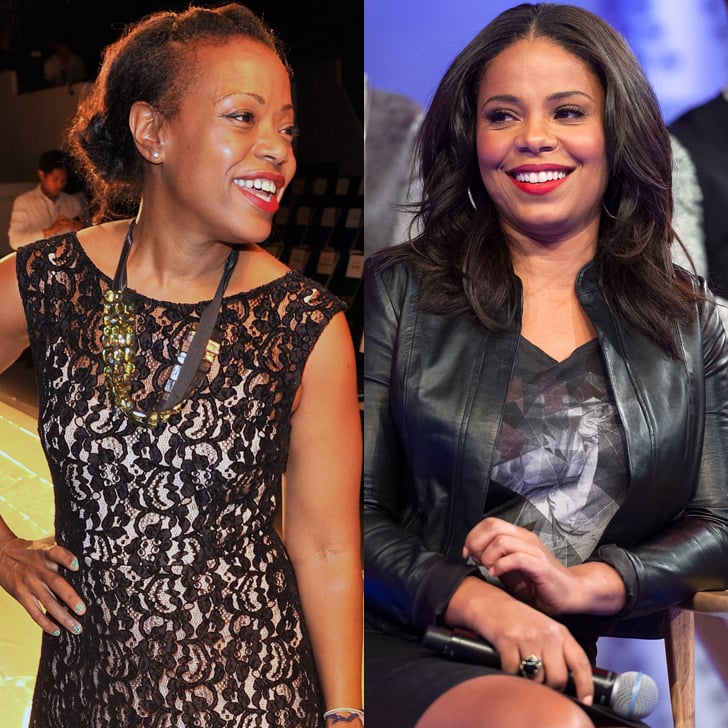 Everyone from First Lady Michelle Obama to Sarah Jessica Parker [11] has been spotted wearing Tracy Reese's ladylike designs, which have spawned near as many successful offshoots (home products, hosiery, secondary, and tertiary clothing lines) as Ralph Lauren and Calvin Klein. Sanaa Lathan, who's proven her poise and knack for a girlie dress time and again, is probably the only actress working right now who could handle the role.
Joseph Altuzarra Played by Darren Criss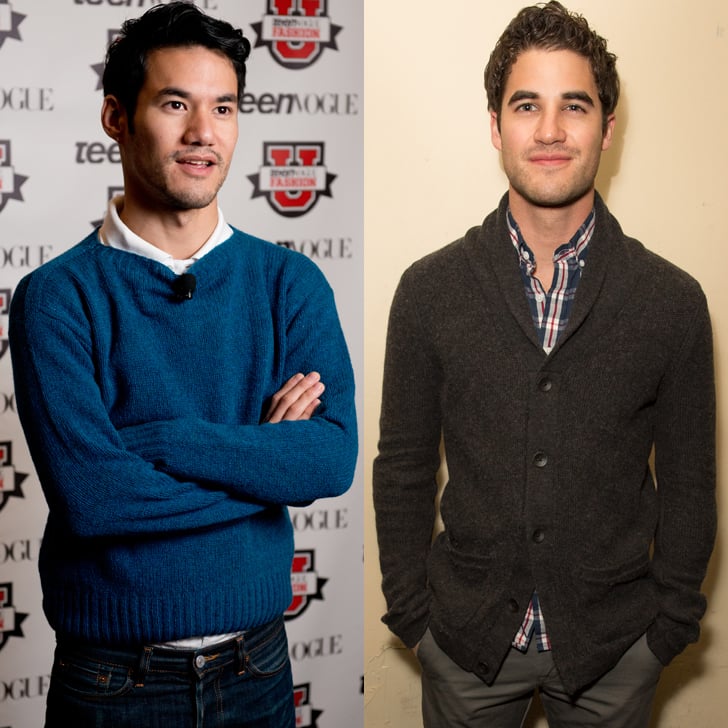 Joseph Altuzarra is one of the nicest people you could ever hope to meet — and word has it Darren Criss, who could easily pass as the designer's younger brother, also fits into that group [12].