CelebStyle Smarts
Like us on Facebook
Celebs were feeling black and/or white this week. Emmy Rossum showed us her hardcore side with a black and white Phi dress; Eva Mendes took in Italy in crisp white; and Emmanuelle Chriqui revealed her sexy side in a sheer LBD. I know you saw them, but how well were you paying attention to the details?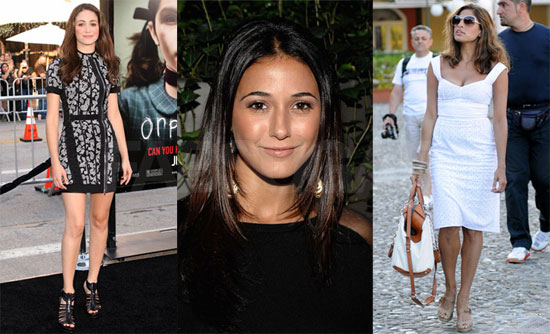 CelebStyle Smarts
True or false: Jessica Szohr wore an LBD to the party in Connecticut.
Eva Mendes's white eyelet dress was by which designer?
Who designed the shoes Emmy Rossum wore with her Phi dress?
What color sandals did Emmanuelle Chriqui wear with her sheer LBD?
Sienna's scarf was which animal print?
Link Love