CelebStyle Smarts
Like us on Facebook
As always, this week's red carpet affairs asked stars to dress to the nines. Sienna Miller, funny gal Leslie Mann, and my girl Diane Kruger all listened and donned stunningly sassy frocks. I know you loved their looks, but how closely were you paying attention to the details? Let's find out, shall we?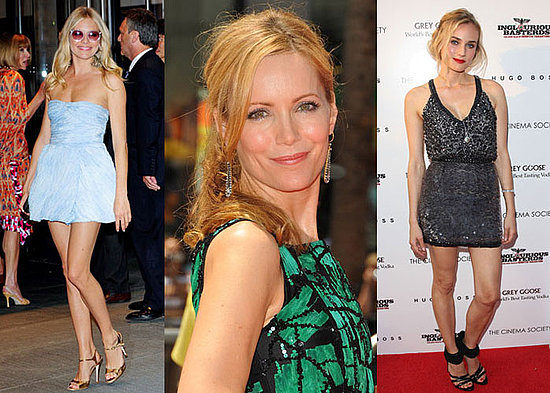 CelebStyle Smarts
Who designed Leslie Mann's gorgeous green dress?
What did I say I loved about Diane Kruger's Miu Miu?
What color was the scarf Kristin Cavallari wore with her leather jacket?
What kind of earrings did Sienna Miller wear with her icy blue Thakoon dress?
What made Jessica Stroup's LBD special?
Link Love