CelebStyle Smarts
Like us on Facebook
Do you feel that? The crisp Autumn air? Maybe you do, maybe you don't, but it seems to be chilling in the celebrity world. But that just means more options. Jeans, layers, and sweaters popped up in this week's celeb styles, actually making me want to cuddle up and say au revoir to Summer. Gasp. Were you impressed too?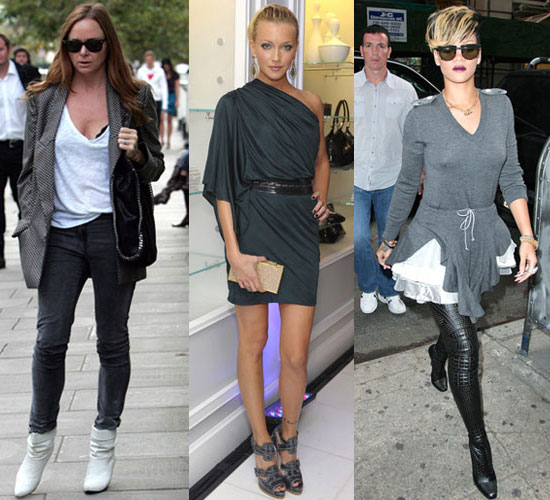 CelebStyle Smarts
What material tee was Stella McCartney wearing with her savvy street look?
Sienna wore what kind of shoes with her casual printed top and gray skinny jeans?
Who designed Rihanna's awesome perforated thigh-high boots?
Katie Cassidy looked stellar in a teal draped dress at whose boutique?
Rumer's Surrogate premiere top was which cool print?
Link Love