CelebStyle Smarts
Like us on Facebook
I know what you're thinking: this week, Fab's celebrity styles were absent of color. As much as I advocate color, I was feeling celebrities black and neutral looks. I love it all! You know that. I was certainly keeping an eye out for details, were you?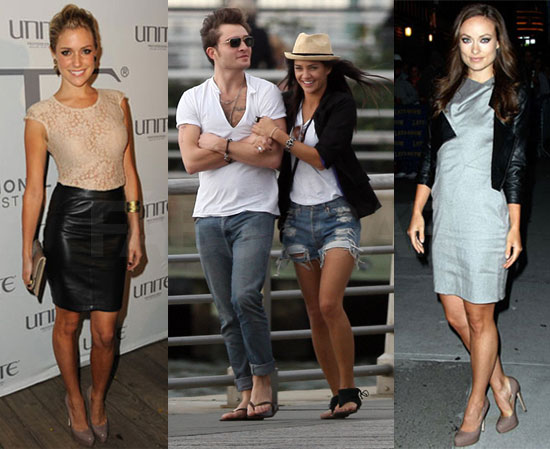 CelebStyle Smarts
Jessica Stroup added a touch of color to her black jumper ensemble via . . .
Stella wore her own sweater design in what animal print?
Ellen Page's hardcore cutout booties were designed by whom?
Kristin Cavallari's exotic gold jewelry was by which designer?
Jessica Szohr's black blazer added what to her trendy outfit?
Who created Olivia Wilde's nude patent pumps?
Link Love