As the thermometer starts ticking upward and the rays start growing stronger, our attention is steadily turning toward sunglasses. Less expensive than the vast majority of bags, shoes, and clothes, it's an accessory you can wear every single day without raising an eyebrow. Whether you're staring at a drawer packed full of 'em and wondering which pair to pull out first, or are considering investing in something new this season, we'd like to suggest the classic cat eye.
Celeb fans from all over the style spectrum have been spotted out in the style (truly, from Rihanna [1] to Reese!), and there's a hue or version to fit anyone's taste. There's a look within that's sure to touch just the right chord with you, whether you like something subtle and understated or prefer things big and bold. Scroll through and chant with us: bring on the sun!
Monday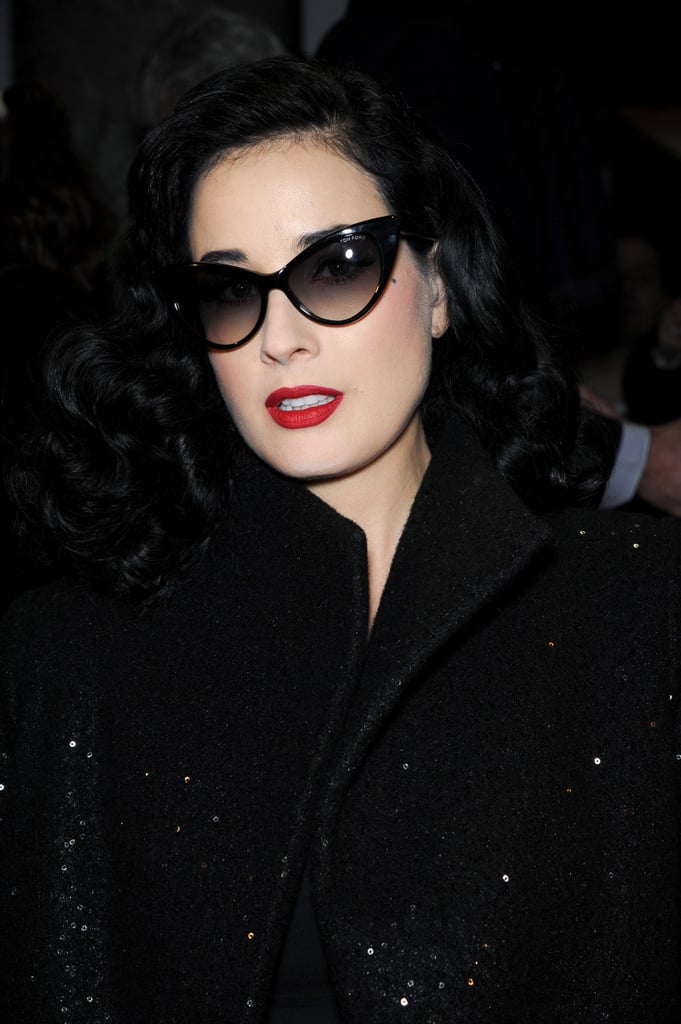 Start your week off strong in classic, no-doubt-about-it cat eyes like the pair Dita Von Teese [2] wore in Paris last year. There's an air of retro glamour commonly ascribed to silver screen goddesses (and Dita) that brings a little bit of poshness to anyone's outfit.
Tuesday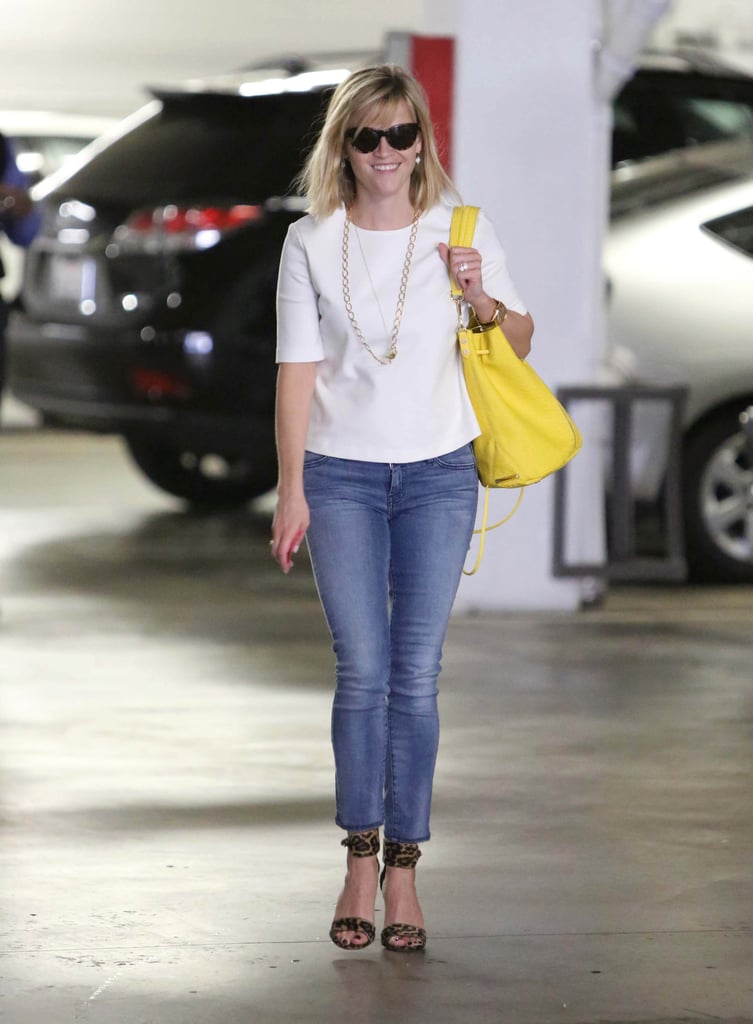 Reese Witherspoon [3] offered a perfect example of how the style can fit into the preppy woman's wardrobe, too. She paired hers with an all-American combo of jeans and a white short-sleeved top, plus a bold yellow Elizabeth and James bag and ankle-strap sandals.
Wednesday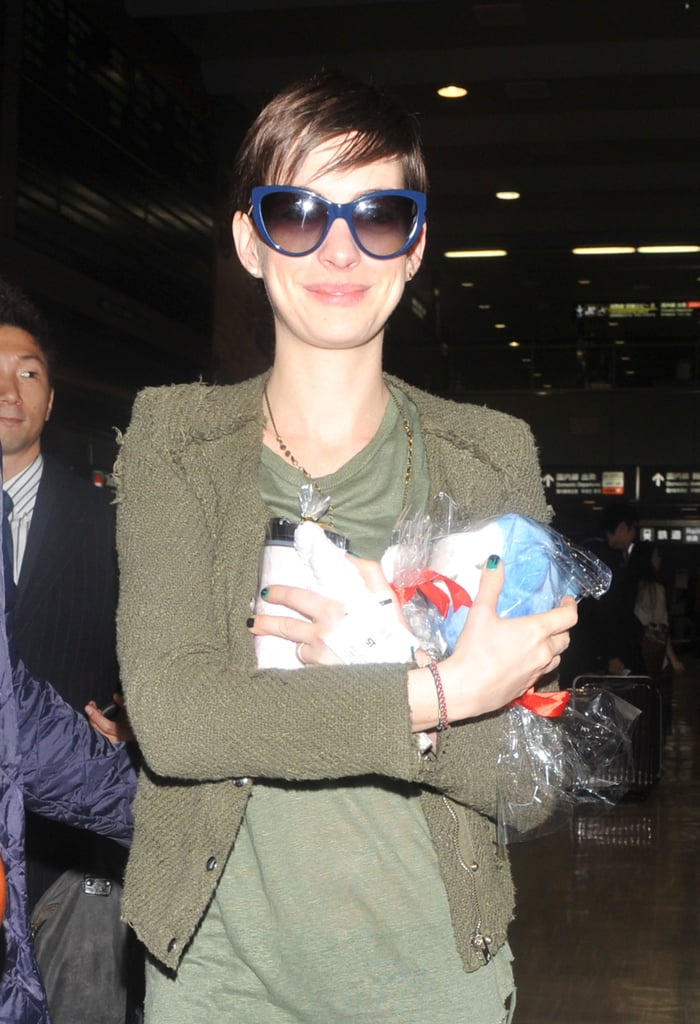 Sunglasses addicts who already count a cat eye in their arsenal ought to consider shopping for one in a bright color, like Anne Hathaway [4] did, choosing a rich blue. The contrast of the unique color with the black lens makes the shape really stand out (plus, the fun shade is a good pick-me-up during a midweek slump).
Thursday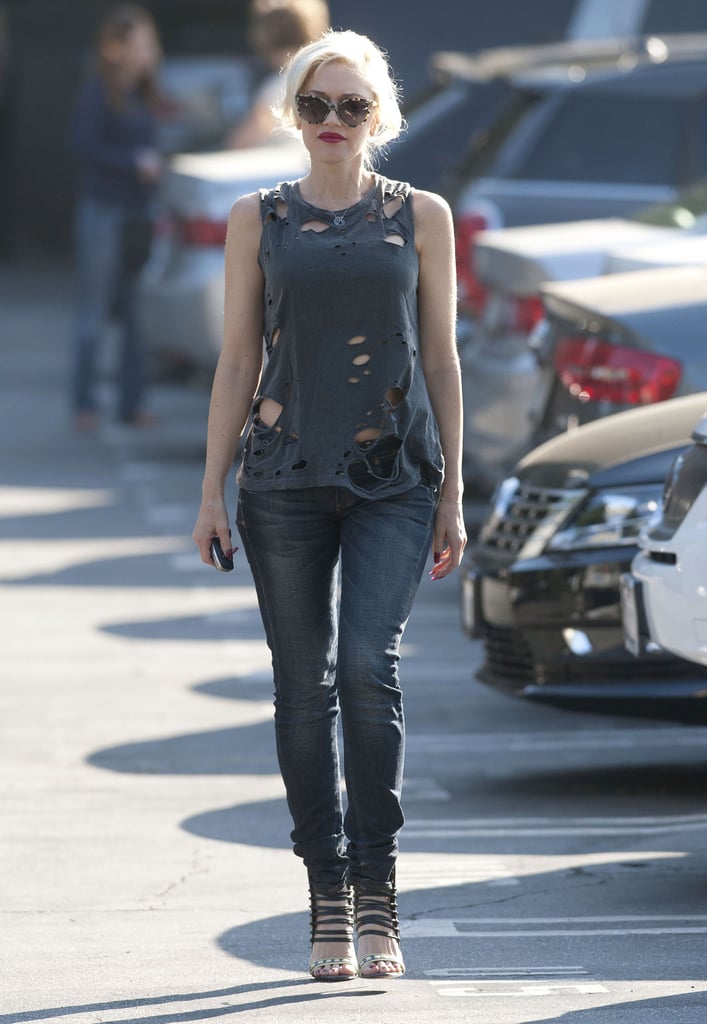 And of course, Gwen Stefani [5], queen of the sunglasses, has a stellar pair hiding in her rotation. She picked a mottled, tortoiseshell pair that fit into her regular wheelhouse of quirky shades, but the classic shape wouldn't make them inappropriate if she rolled up to a meeting with prospective clients.
Friday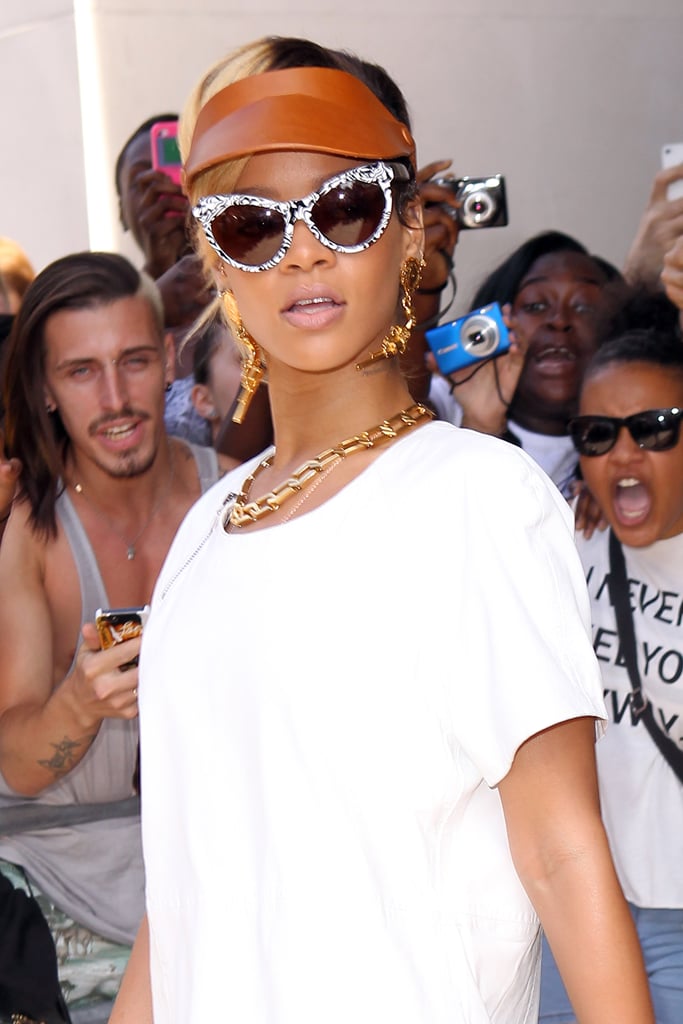 If your occupation doesn't exactly allow for casual Fridays, consider slapping on a pair of boldly printed glasses like Rihanna [6] did in London. They can make even the most buttoned-up corporate look feel funky on the commute to and from.
Saturday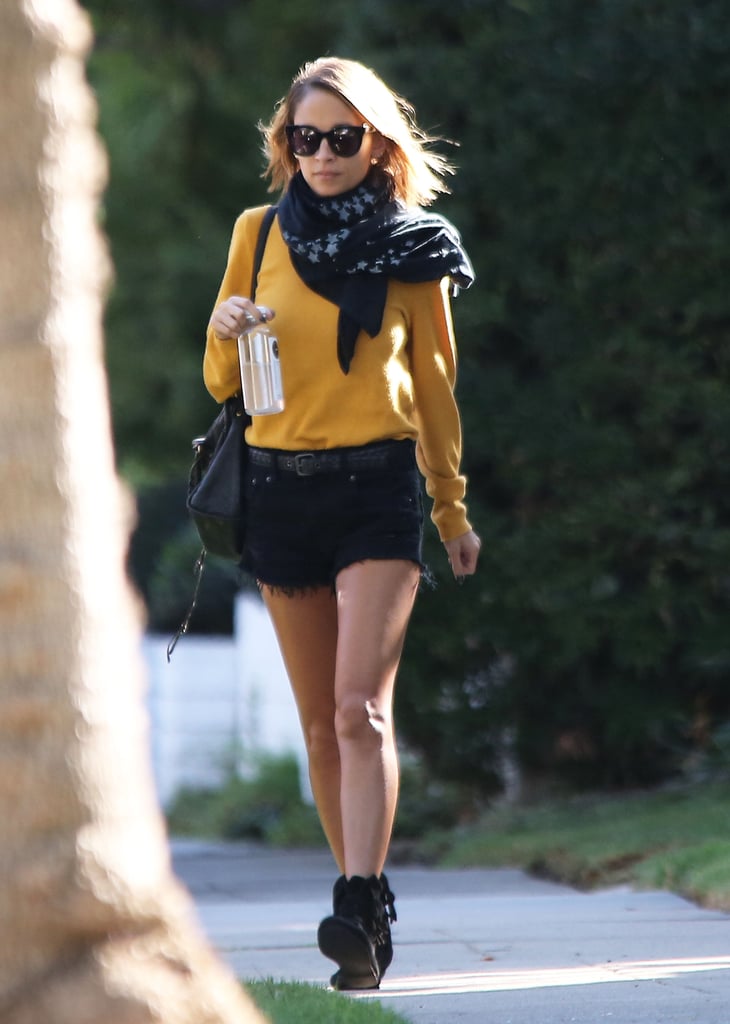 If you've paid attention to Nicole Richie as a modern-day style muse [7], you know she's often spotted out in oversize cat eyes. If you're already a fan of big shades, consider switching things up with a pair that peaks at the outer corners.
Sunday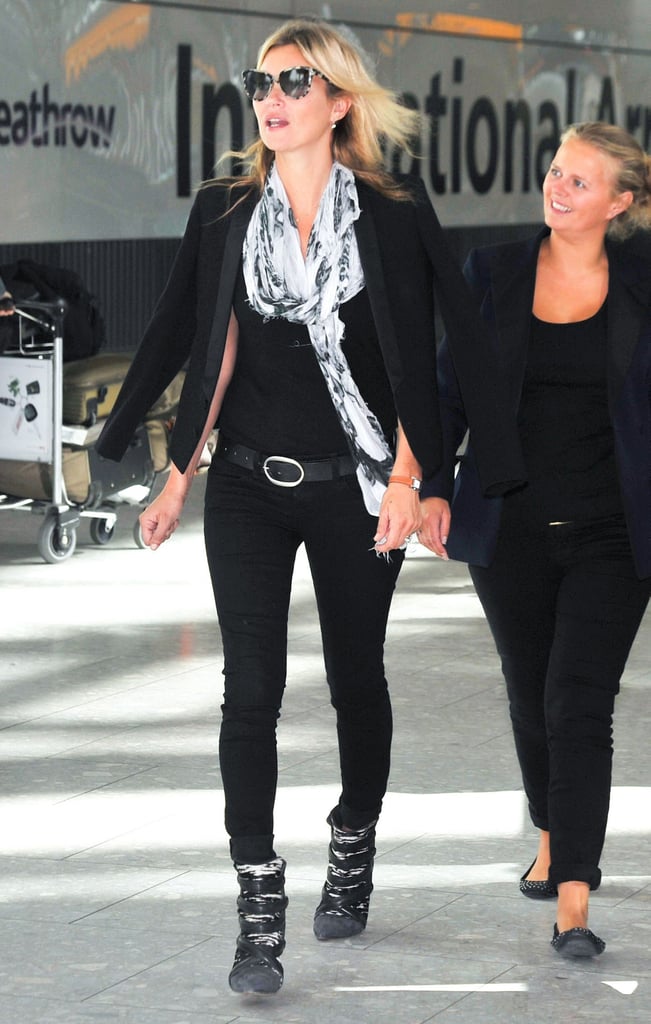 Glasses make a nice finishing touch for a travel outfit after a weekend away, as proved by Kate Moss [8] landing at Heathrow Airport. Her rock-star-appropriate outfit — low-slung jeans, Isabel Marant boots, and a thin scarf — felt extra glamorous, thanks to her black-and-white frames.