Zoe Saldana [1] wasn't nominated for an Oscar at the 2010 Academy Awards, but she made fashion history with the ombré purple gown she wore on the red carpet that year. Her Givenchy Haute Couture design, a fashion-forward choice that blended unexpected textures like crystals and ruffles, landed the actress on many a best dressed list. The high-style move was nothing new, but rather in the tradition of Nicole Kidman [2], whose chartreuse Christian Dior gown in 1997 was among the first instances of truly modern couture appearing on the red carpet.
Couturiers have always had a special relationship with celebrities, who need jaw-dropping dresses to wear for particularly glamorous events. But now more than ever, couture numbers (as well as custom-created gowns [3]) have become the gold standard for women who have to look elegant and fashionable in front of the flashbulbs. As Paris Haute Couture Week [4] closes, we're taking a look at our favorite couture red carpet moments in recent memory.
Lupita Nyong'o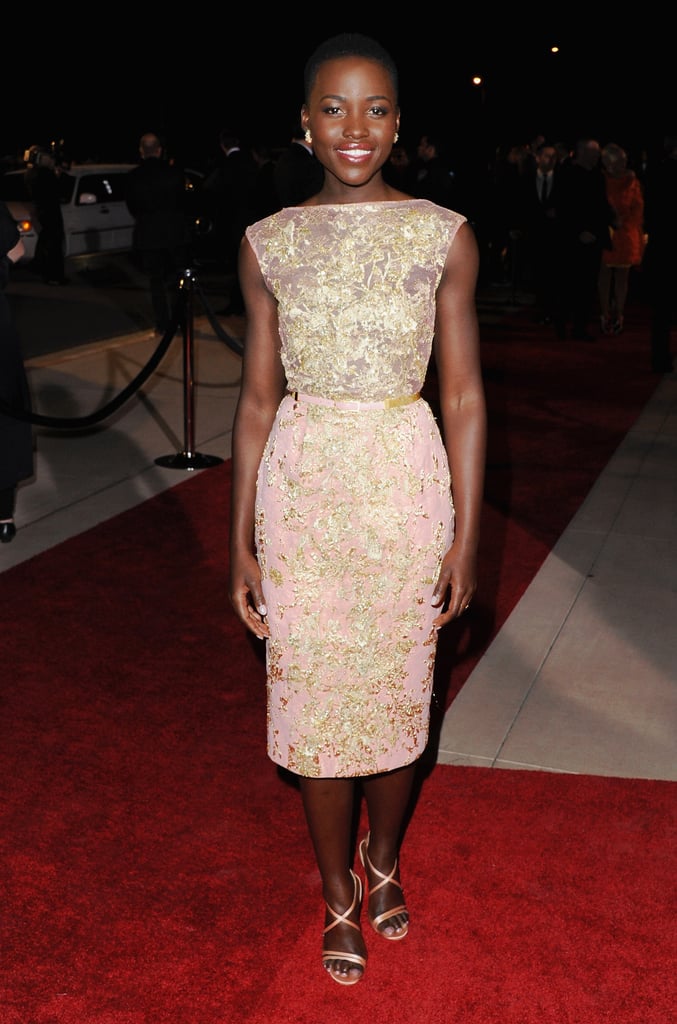 A rising style star in her own right [5], actress Lupita Nyong'o wore an Elie Saab couture dress to the Palm Springs International Film Festival Awards Gala.
Amy Adams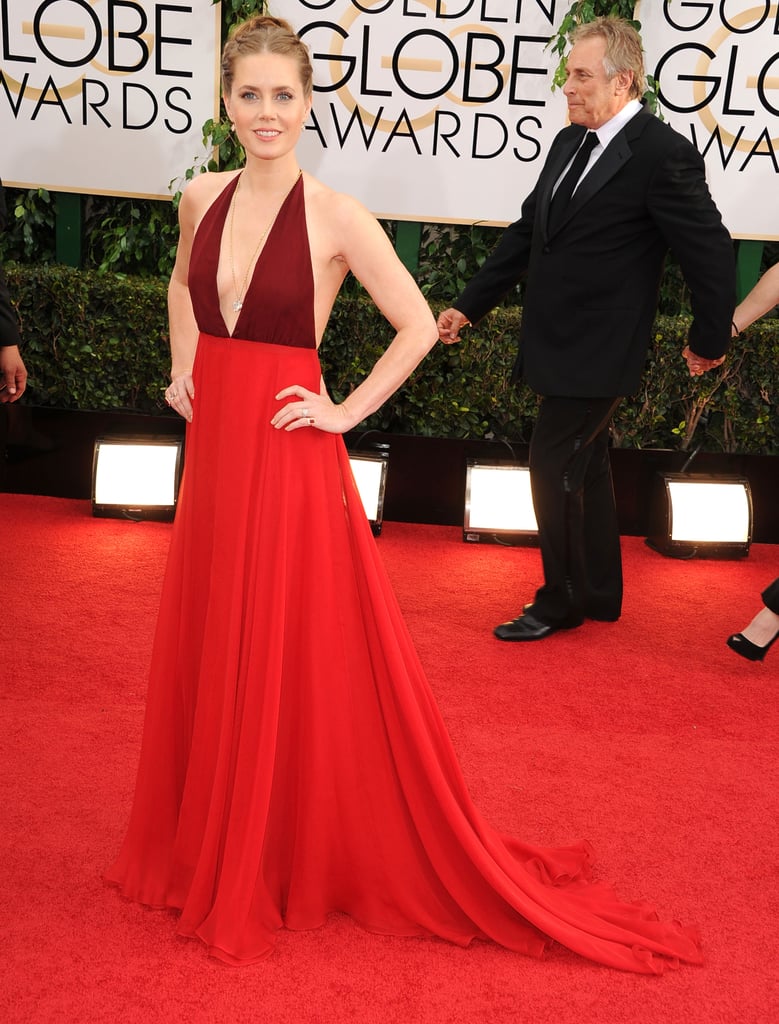 Amy Adams [6] accented her red Valentino Couture gown with $8 million worth of diamonds [7] — and a Golden Globe for her performance in American Hustle.
Keira Knightley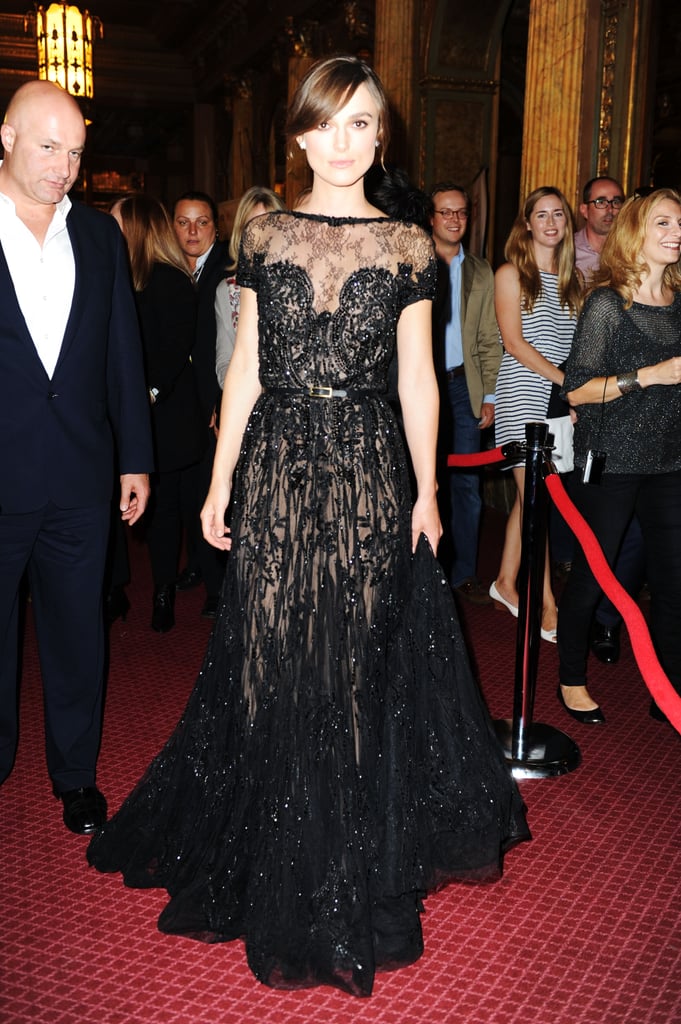 The actress wore Elie Saab to the Toronto International Film Festival premiere of her film Anna Karenina in 2012.
Lady Gaga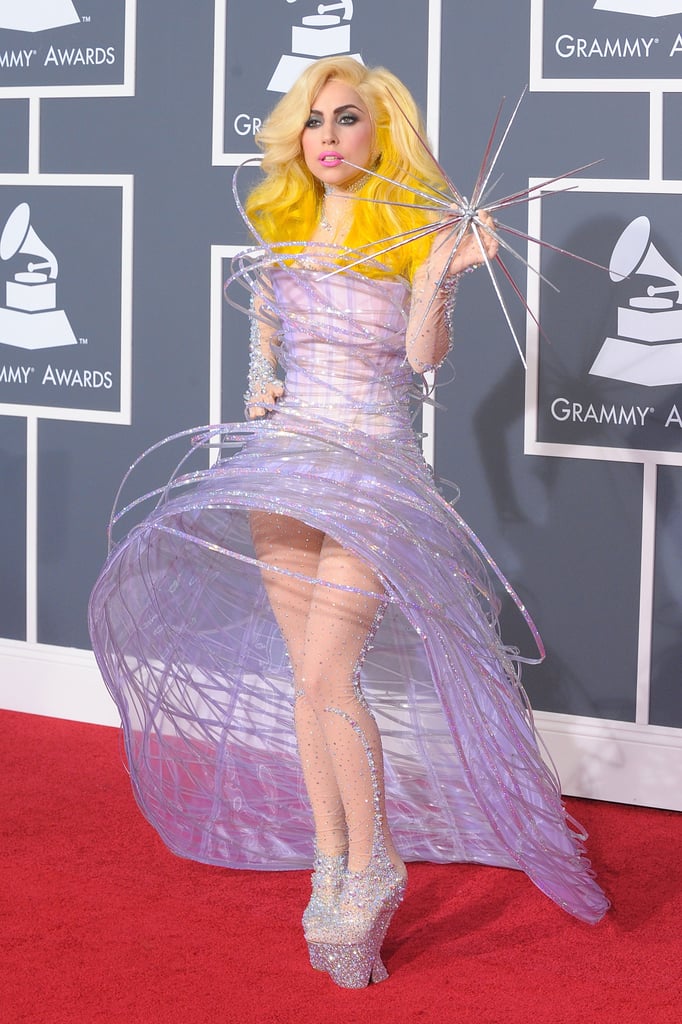 One of this singer's most memorable outfits was the spindly pink and purple Armani Privé dress she wore to the 2010 Grammy Awards.
Beyoncé Knowles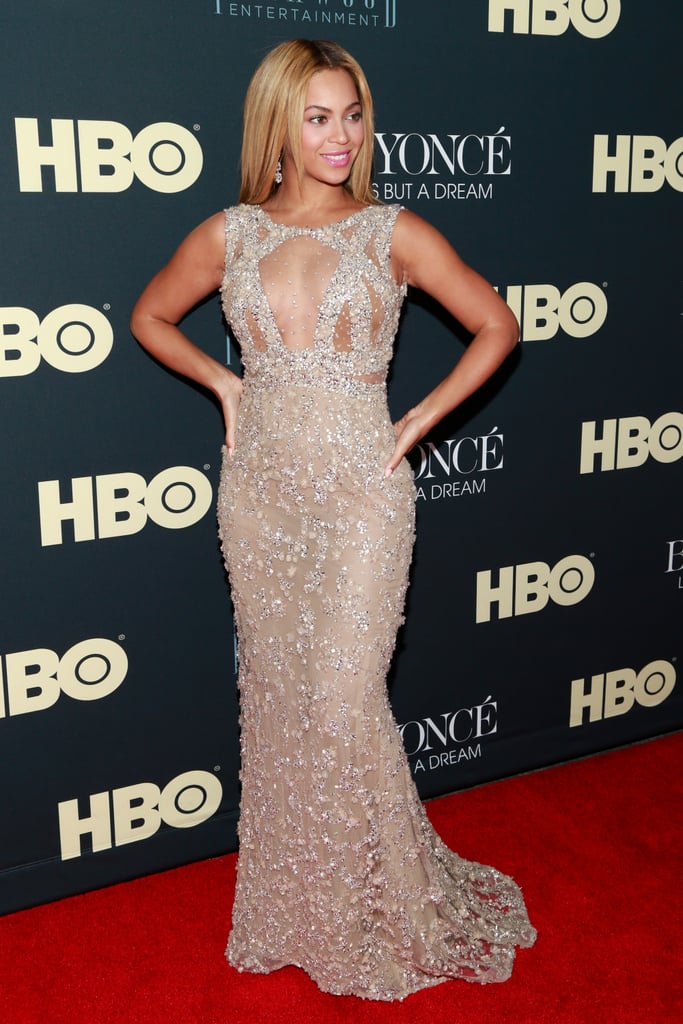 For the premiere of her self-made film, Life Is But a Dream, Beyoncé wore this Elie Saab couture gown.
Cate Blanchett
The actress looked like a winner before she picked up her Golden Globe in 2013 — simply because she wore this Armani Privé dress on the red carpet.
Angelina Jolie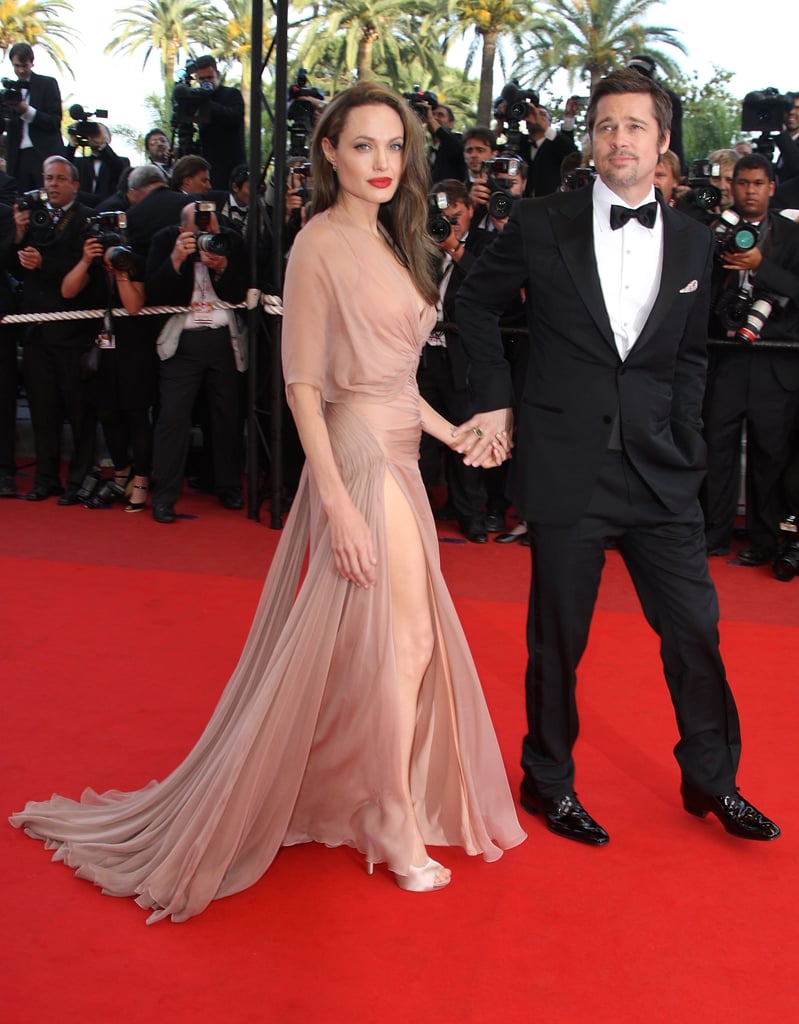 Angelina Jolie [8] chose a stunning Atelier Versace dress for the 2009 Cannes Film Festival premiere of Inglourious Basterds. It drew a strong reaction primarily because the sheer fabric so closely matched the color of her skin.
Jennifer Lawrence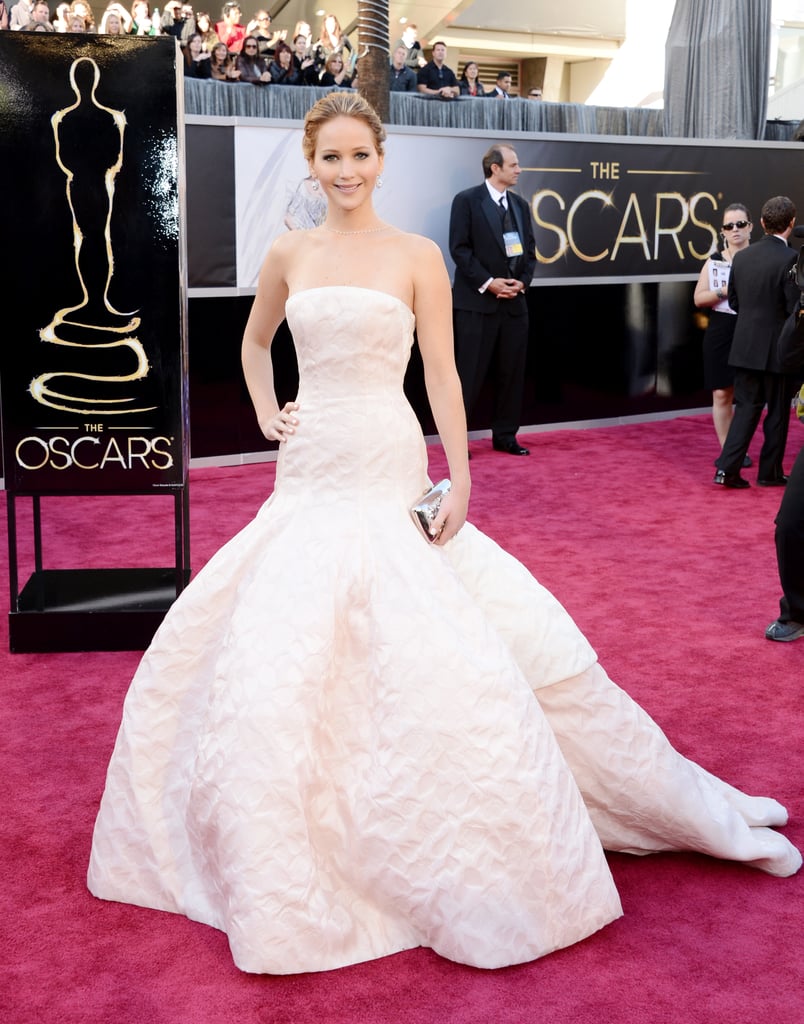 Jennifer Lawrence [9] fell in Dior [10] — Spring 2013 Christian Dior Couture, to be exact — when she picked up the best actress award at the 2013 Oscars.
Jessica Chastain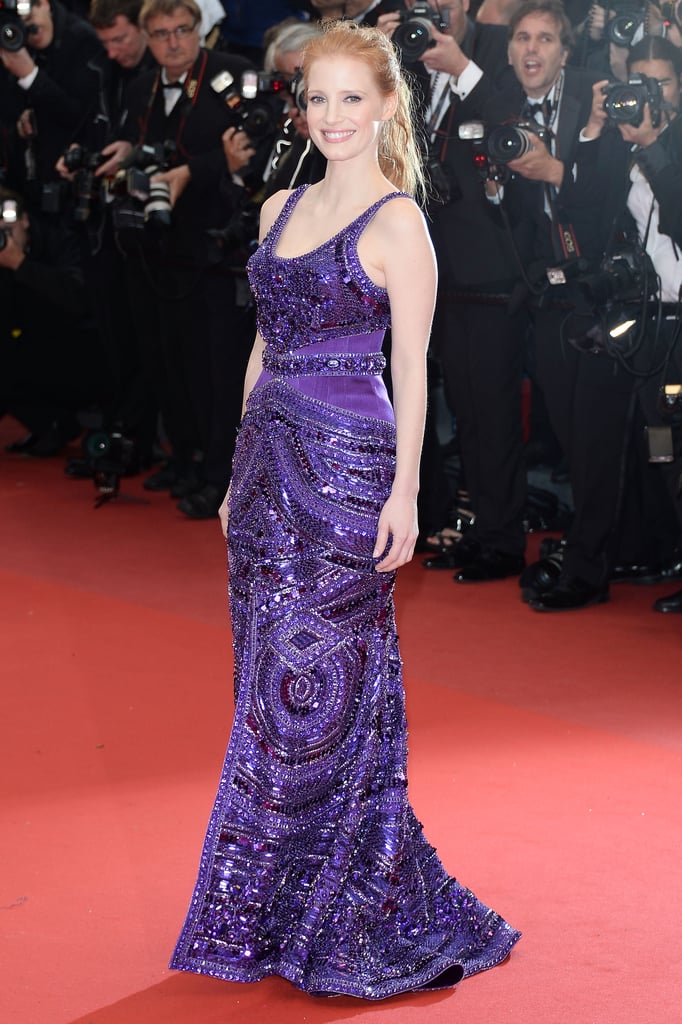 A figure-hugging purple beaded Givenchy Couture gown was Jessica Chastain's choice for the 2013 Cannes Film Festival premiere of All Is Lost.
Zoe Saldana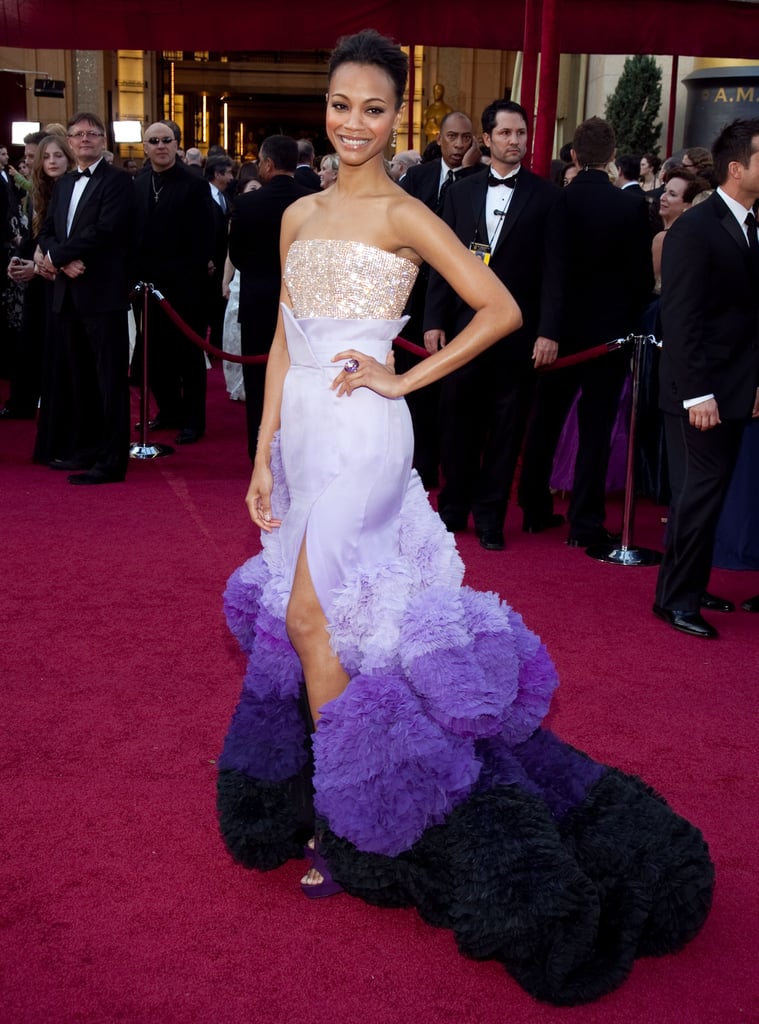 Zoe Saldana [11] wore a very different purple dress — albeit one by the same designer, Givenchy couturier Riccardo Tisci — at the 2010 Academy Awards.
Anna Wintour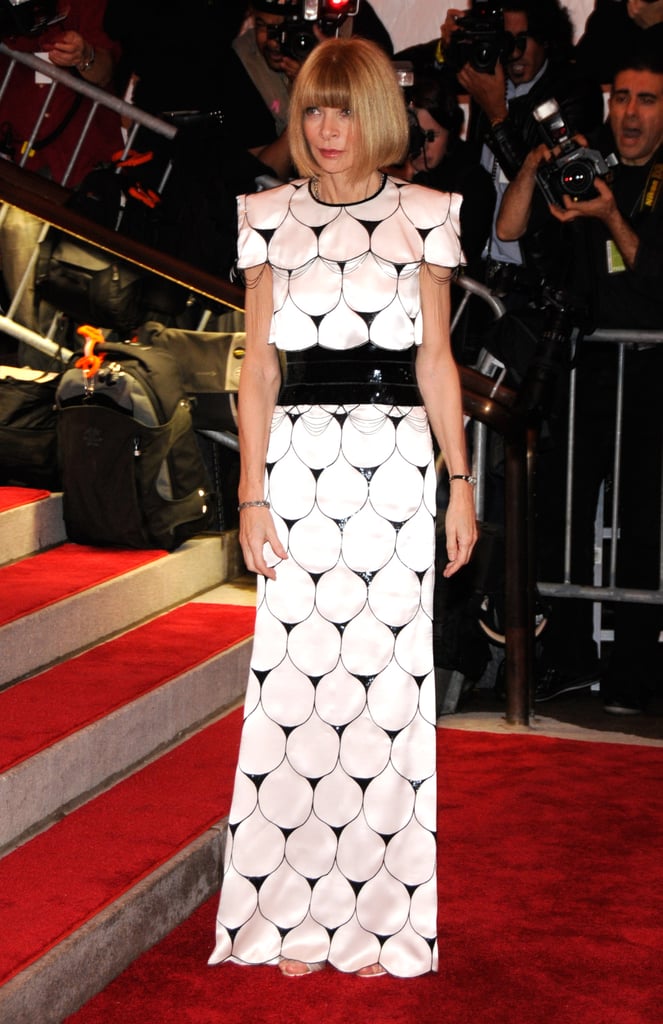 Anna Wintour has made a habit of wearing Chanel gowns [12] to the Costume Institute's annual gala, and she wore a spectacular black-and-white patterned dress from Karl Lagerfeld's Spring 2009 Chanel Couture collection to the opening of the Model as Muse exhibit.
Diane Kruger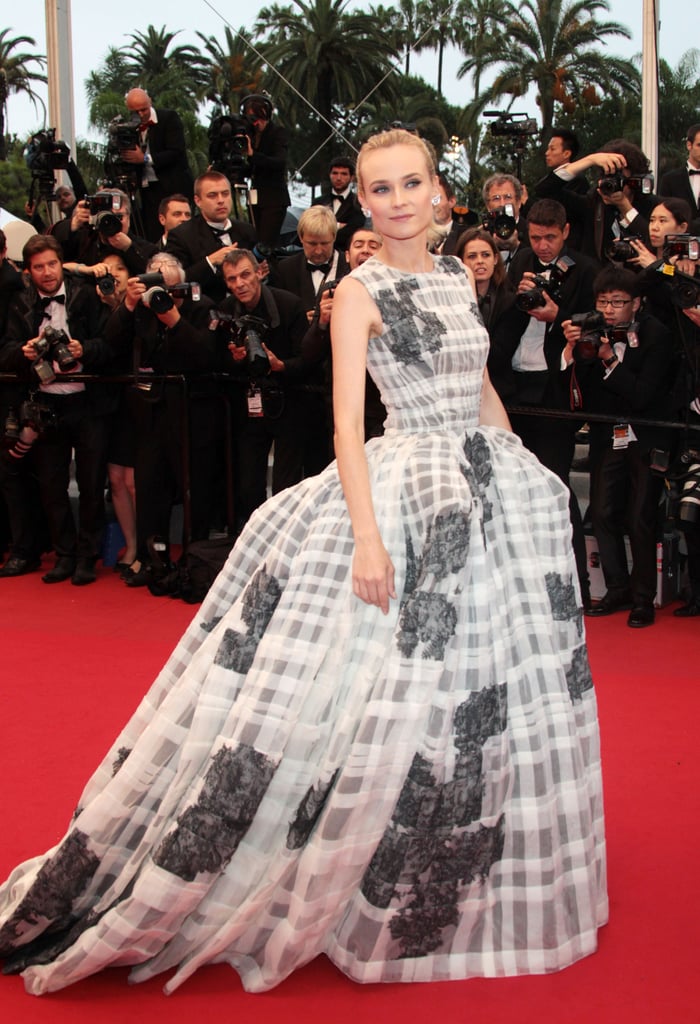 Diane Kruger [13] wore Spring 2012 Christian Dior Couture at the 2012 Cannes Film Festival premiere of Thérèse Desqueyroux.
Diane Kruger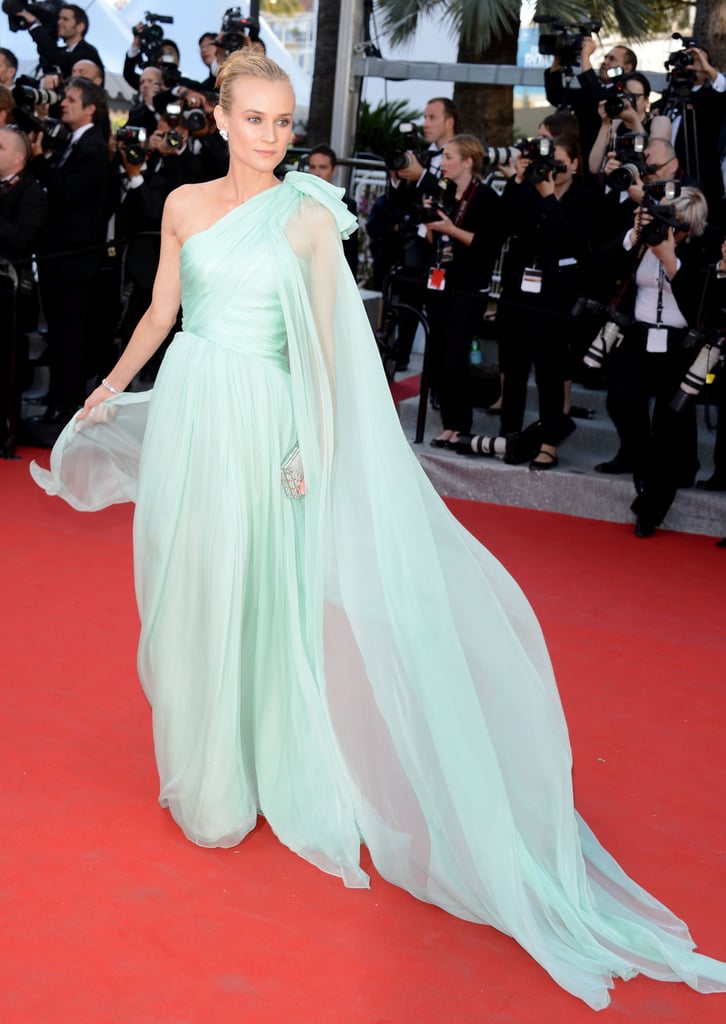 Kruger wore another Couture gown — this time from Giambattista Valli — at the 2012 Cannes Film Festival premiere of Moonrise Kingdom. Its gentle pale green color and floaty fabric made for more than one spectacular photograph.
Charlize Theron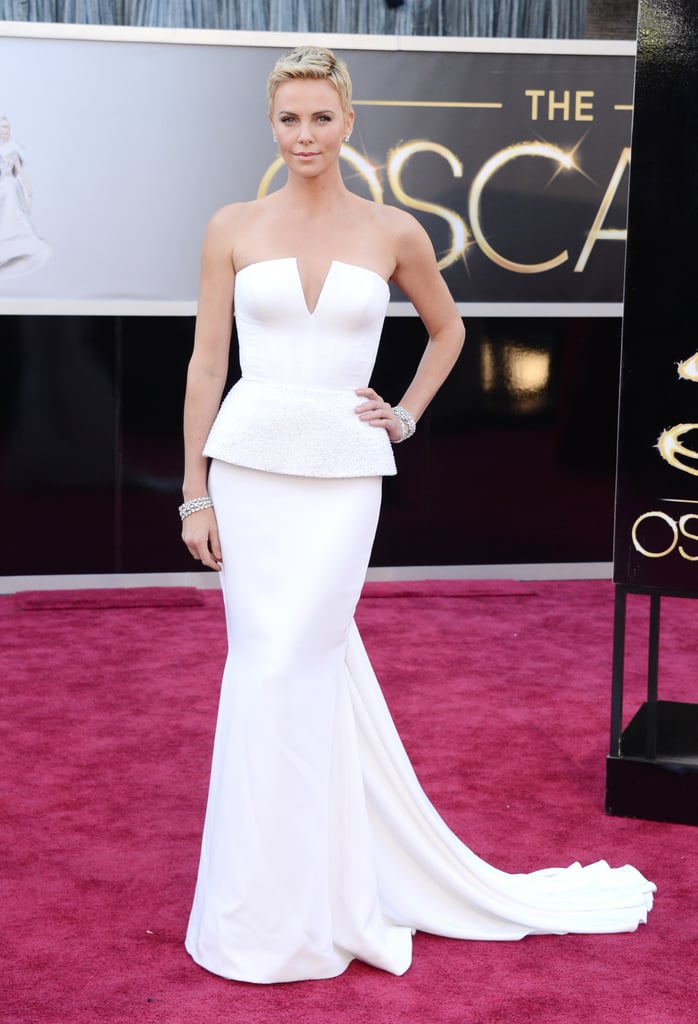 Couture doesn't have to be festooned with floral embroidery or sequins, and Charlize Theron [14] proved that in 2013 when she wore a striking strapless, white Christian Dior Couture gown to the Oscars.
Ashley Olsen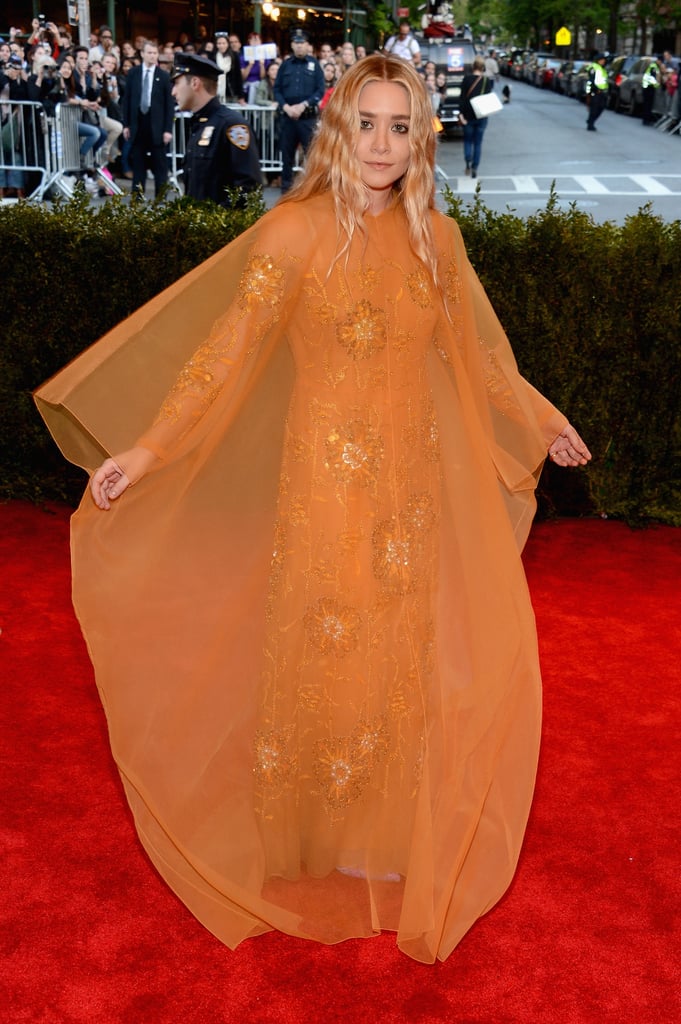 The floaty orange dress Ashley Olsen [15] wore to the Met Gala in 2013 was a vintage Christian Dior Couture gown.
Natalie Portman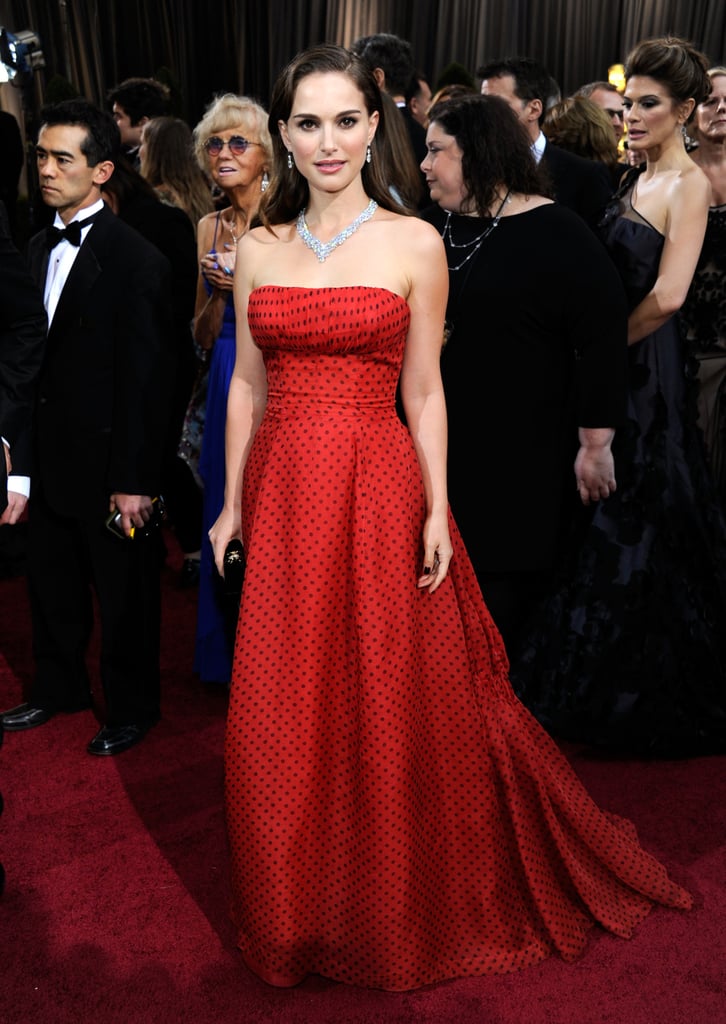 Natalie Portman [16] has also stepped out in vintage Christian Dior Couture. At the 2012 Oscars, Portman wore a strapless red gown originally designed in 1954.
Julianna Margulies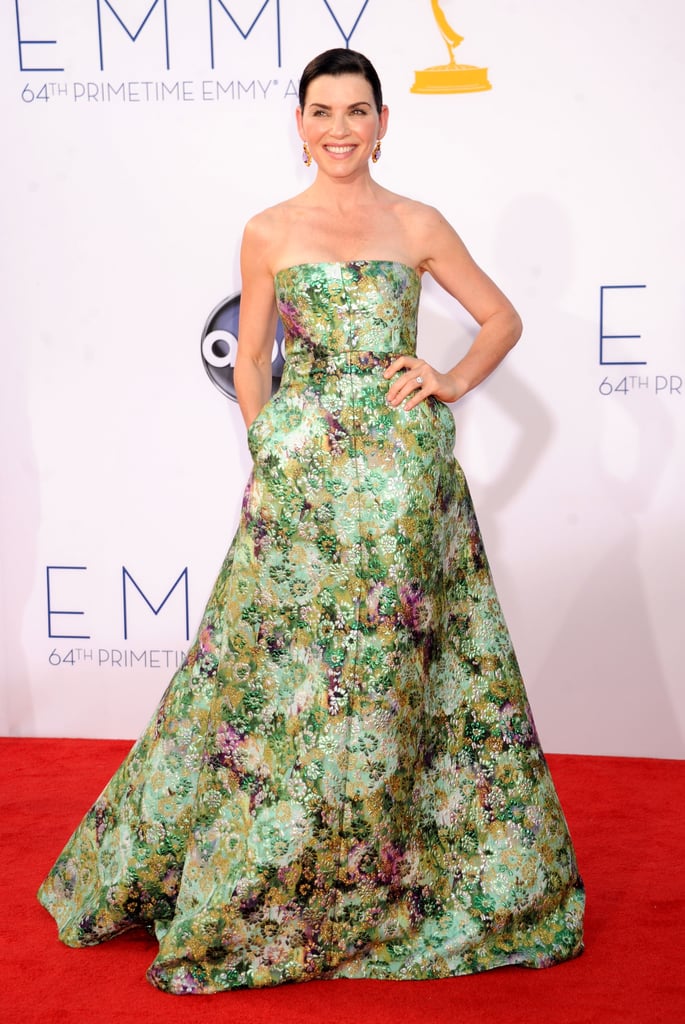 Julianna Margulies opted for a Giambattista Valli Couture gown at the 2012 Emmy Awards that perfectly encapsulates the designer's love of flowers.
Carine Roitfeld
Carine Roitfeld is known for her love of basic black, but she chose a not-so-basic Givenchy Couture dress for the 2012 Met Gala.
Cate Blanchett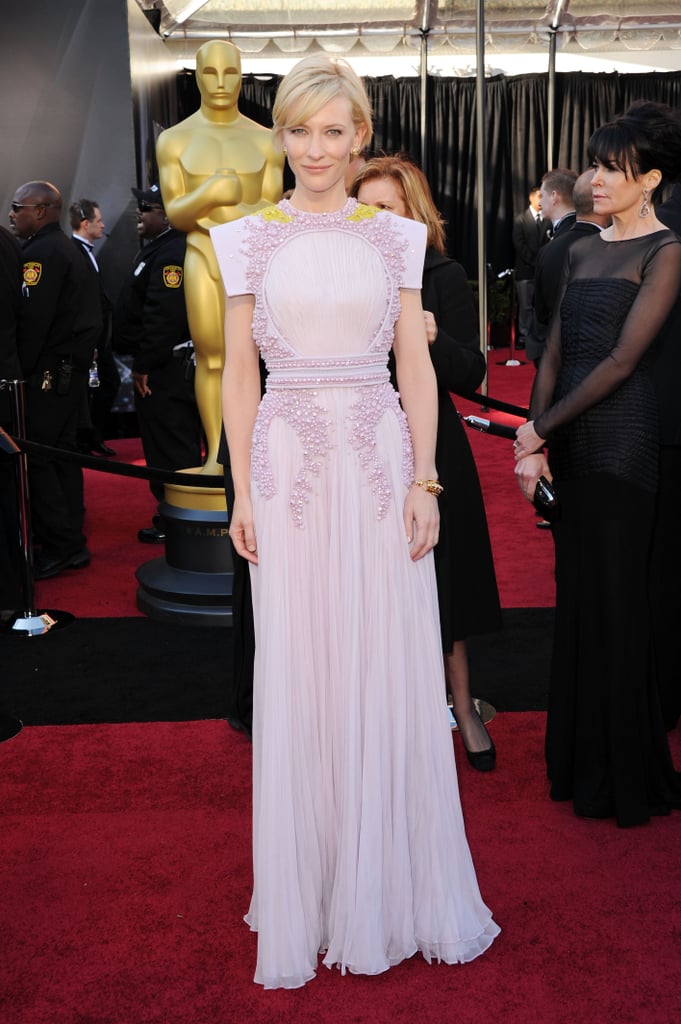 The strong-shouldered Givenchy Couture gown Cate Blanchett [17] wore to the Academy Awards in 2011 was softened by its pale pink color and beaded appliqué.
Rooney Mara
Rooney Mara wore a white Givenchy Haute Couture gown on the red carpet at the 2012 Oscars that featured cream lace lined with chiffon.
Angelina Jolie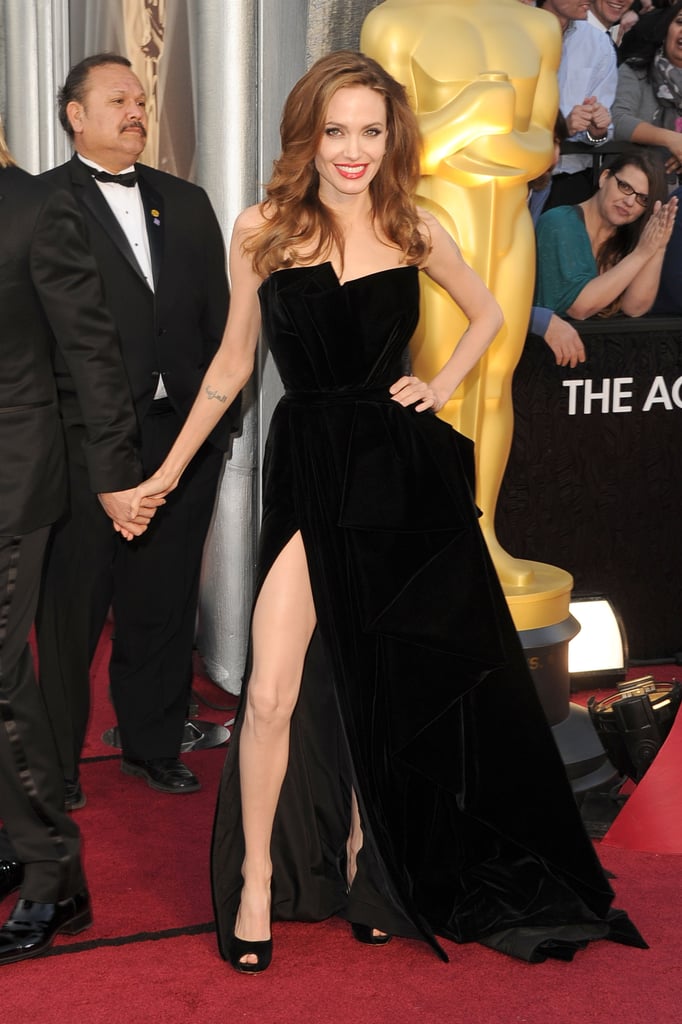 The high slit in the black Atelier Versace gown Angelina Jolie [18] wore to the 2012 Academy Awards spawned a thousand jokes [19], and even a now-defunct Twitter account, @AngiesRightLeg.
Amy Adams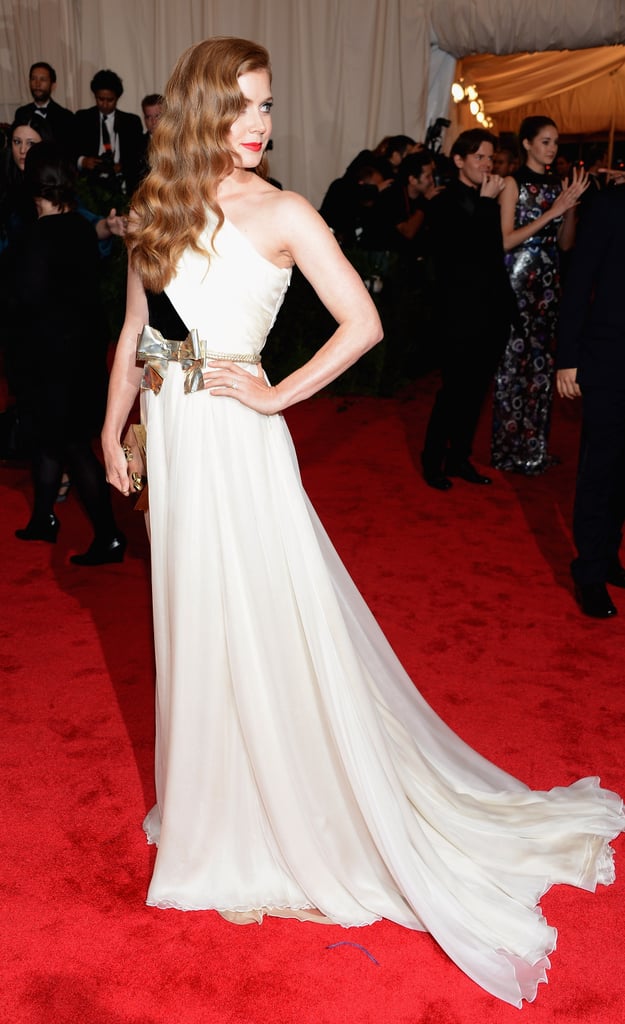 Amy Adams [20] looked fresh in the white Giambattista Valli Couture gown she wore to the 2012 Met Gala.
Milla Jovovich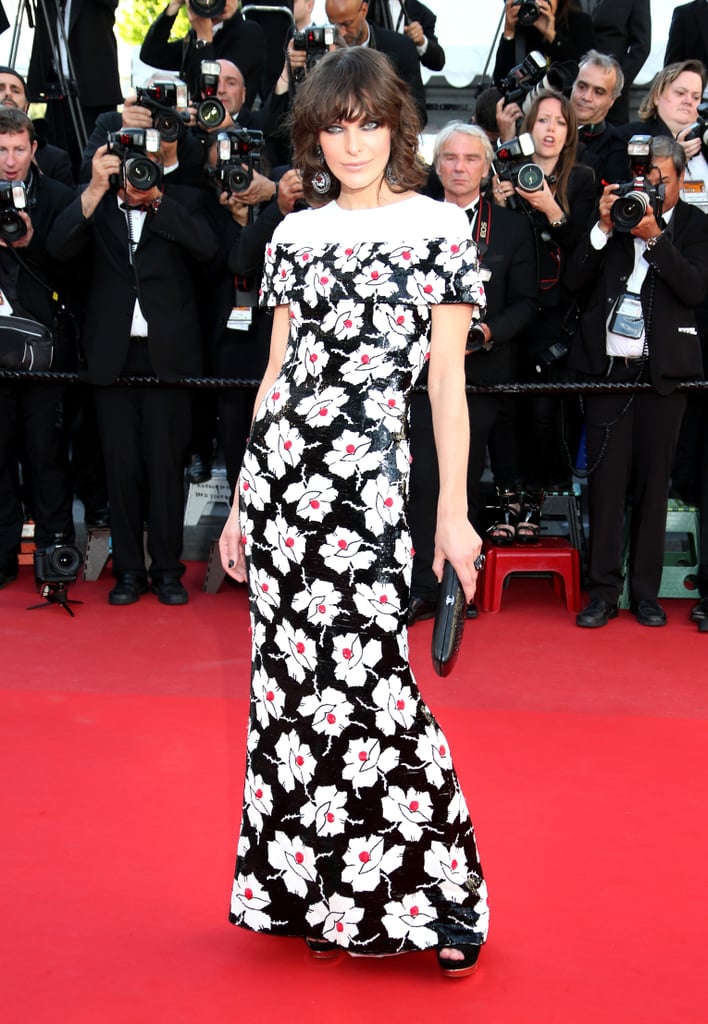 Milla Jovovich wore a dress from Karl Lagerfeld's shoulder-focused Spring 2013 Chanel Couture collection [21] at the 2013 Cannes Film Festival premiere of Blood Ties.
Ellie Kemper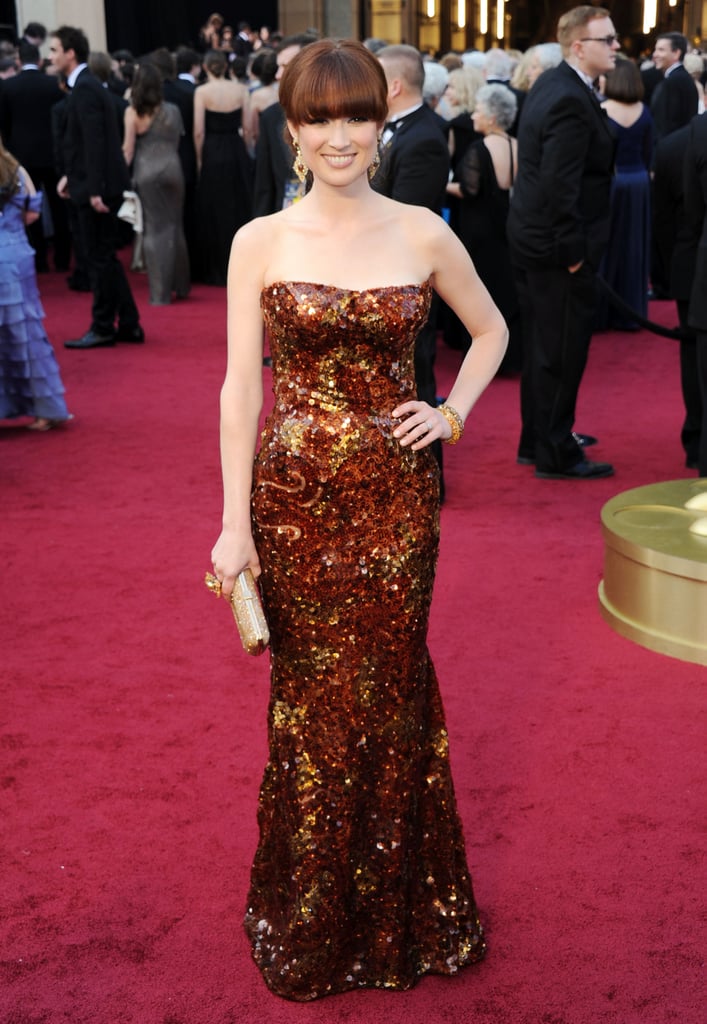 Ellie Kemper wore a beautiful bronze Armani Privé gown at the 2013 Academy Awards. The intricate beading on the gown nearly matched her gorgeous red locks.
Julianne Moore
The Christian Dior Couture look Julianne Moore wore to the 2012 Emmy Awards had a simple, minimalist shape. But it also had a huge impact because of its citron shade.
Nicole Kidman
Nicole Kidman [22] made waves when she wore a chartreuse dress from John Galliano's first Christian Dior Couture collection to the 1997 Academy Awards.