The sneaker trend isn't limited to real girls, but celebrities, too, who have made a mass movement toward slipping off the Louboutins [1] and embracing the comfortable flats. The styles seen out and about vary as much as the women who wear them, from luxe slip-ons [2] to classic Nikes (and she at the top of the chic-heap, Olivia Palermo, is sporting them alongside Rihanna [3]!). Whether you already have a few pair of high-tops in the closet or are just starting to mull a purchase, we're providing seven great examples or different styles and how to wear them. Go ahead and delete that podiatrist's number from your phone — you're not gonna need it.
Monday
Olivia Palermo's skinny jeans and military-inspired coat would've looked just as stylish with a pair of pumps, but we loved her choice of cap-toe sneakers. The supple leather makes them look so luxe, there's no need to take them off post-commute.
Tuesday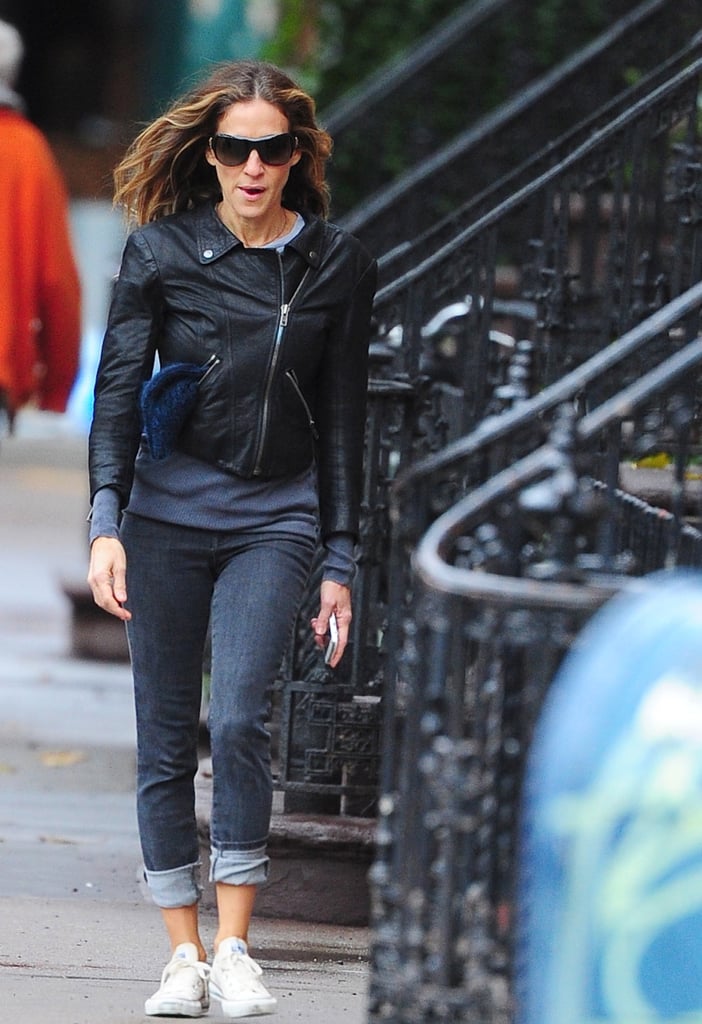 But speaking of the trek into work — if you're not going straight from car to desk, wearing anything elevated can be uncomfortable. While athletic sneakers spent years getting a bad rap (with a harried, unfashionable worker bee in mind), classic Converse are the sort of lace-up no style critic can argue with. Count this Sarah Jessica Parker [4] snap as proof.
Wednesday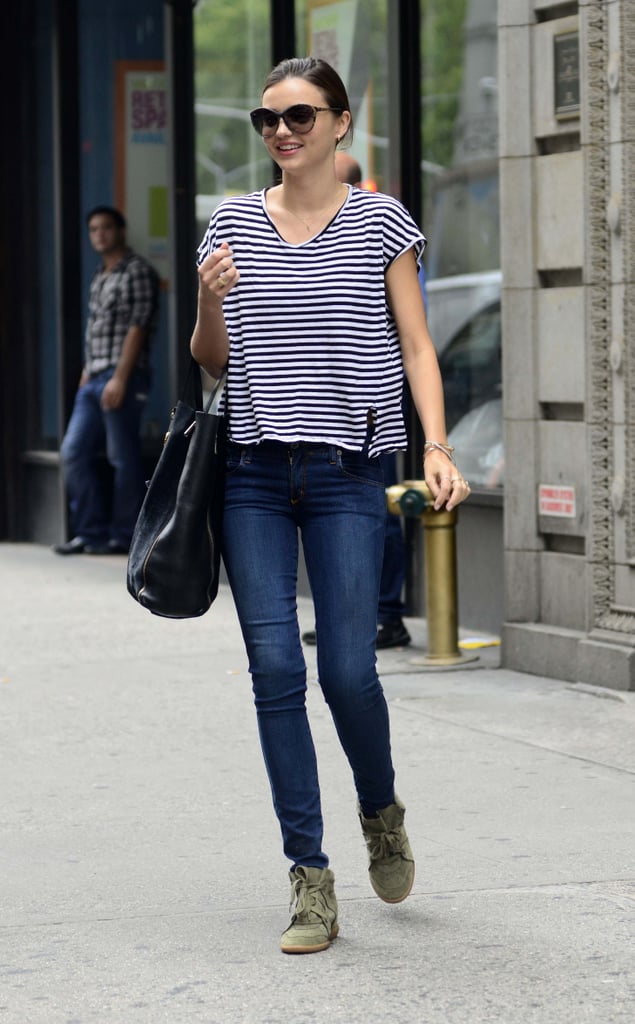 If style-setter and perennial best-dressed favorite Miranda Kerr [5] wears sneakers, so too should you! She used Isabel Marant lace-up wedges to finish off her look; the key to making this outfit boss-friendly is to keep the proportions in check. If you're going with a billowy blouse, pick super slim jeans.
Thursday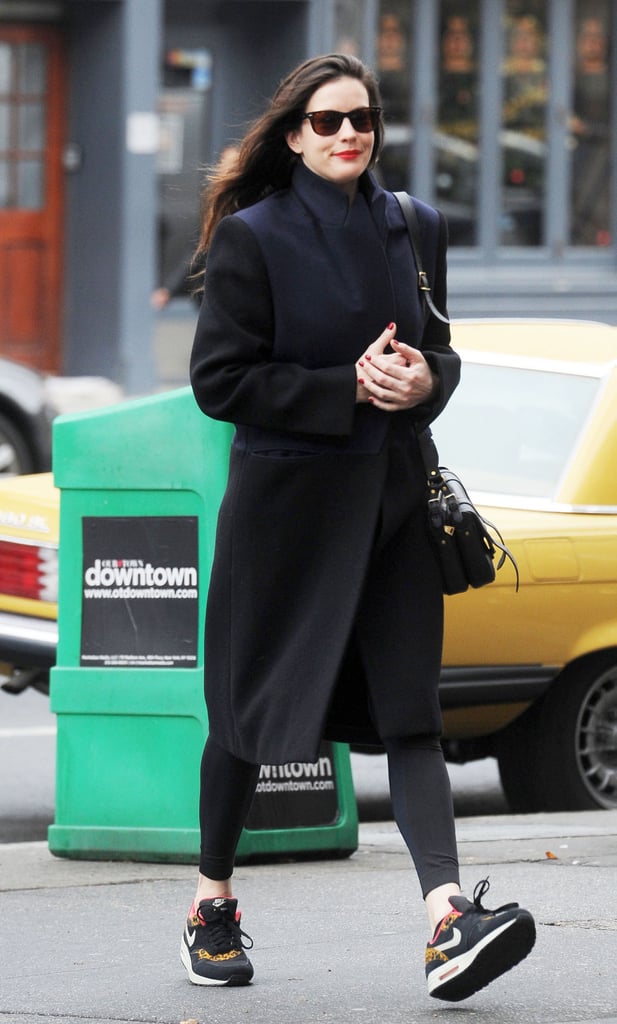 Sneakerheads might work the classic Nikes with ease, but it's trickier figuring out how to fit them into the stylish girl's wardrobe. Take a cue from Liv Tyler [6] and keep yours sleek and chic with all-black everything and a tailored overcoat.
Friday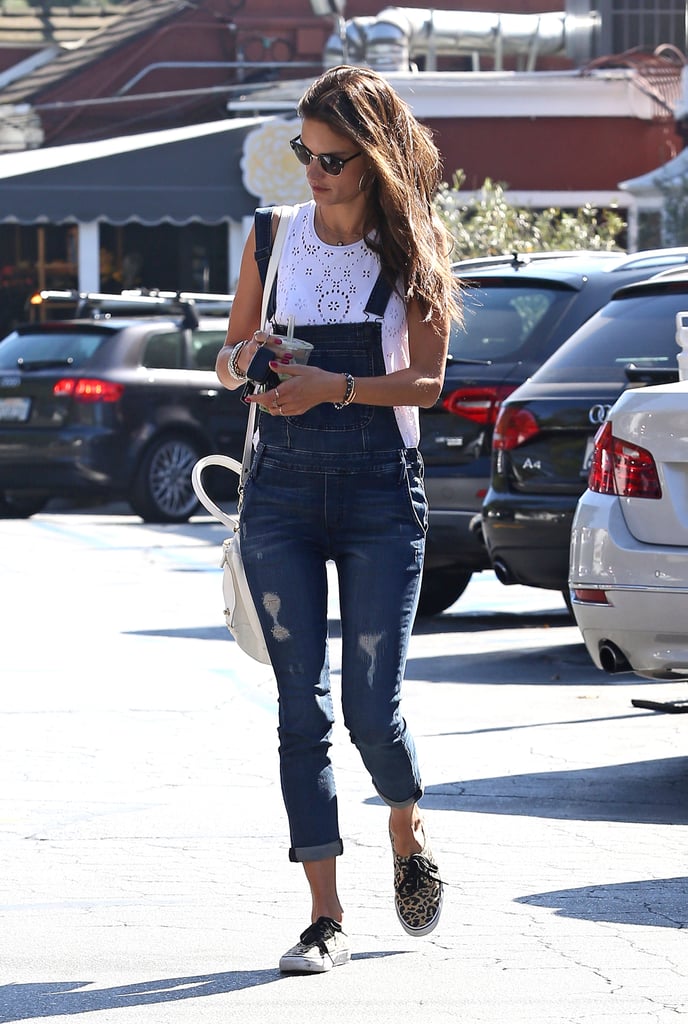 For a casual day at the office (or, ideally, a day off), try on a pair of lace-up sneakers like Alessandra Ambrosio's leopard print pair. The casual style has a So-Cal vibe that makes them the perfect finish for distressed denim or our new Spring favorite: overalls [7]!
Saturday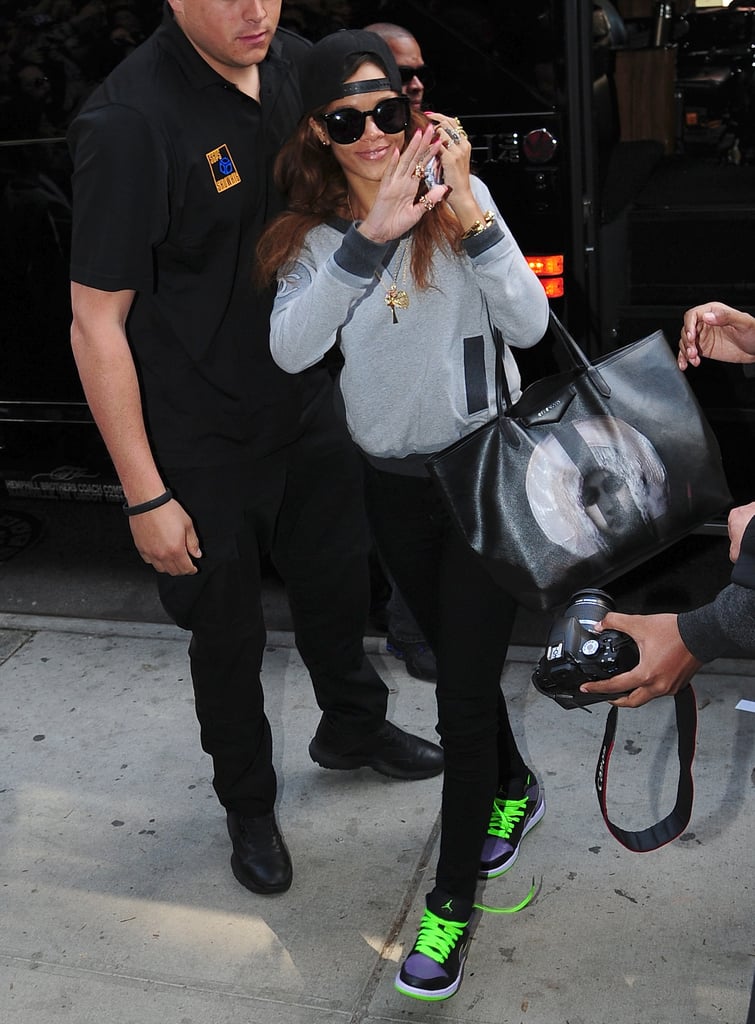 For a comfortable outfit that screams Saturday — but will still impress your girlfriends — copy Rihanna [8]'s mix of crewneck sweatshirt, dark jeans, and statement sneakers. For extra oomph, opt for technicolor laces.
Sunday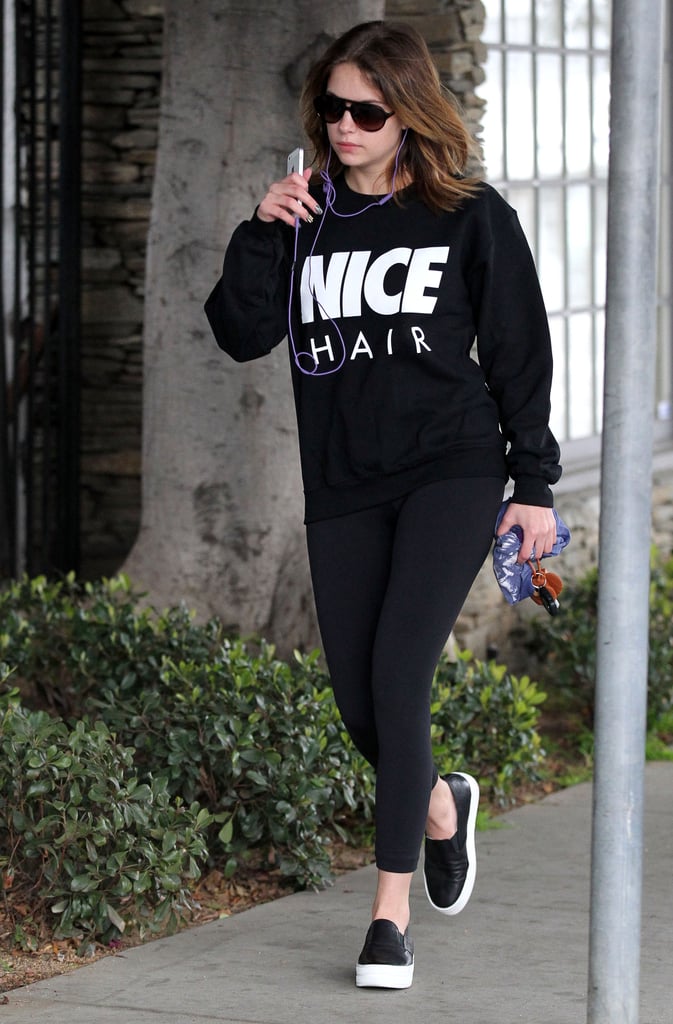 Ashley Benson's leggings and cheeky sweatshirt could pass as yoga gear, but with luxe designer slip-ons [9]? This look could walk into the hottest brunch spot with no problem!