Is there anything more universally classic, style-wise, than the trench coat? The perfect Spring coat is American preppy, but is embraced by the French ingenue, too. And if you don't already own one, it's high time you rethink. The belted, double-breasted style looks perfect on the laziest of weekend days, walking into the office, or worn over a formal gown (seriously — we've got the photo to prove it!). Scroll through for seven how-to-wear examples that'll get you through a full week.
Monday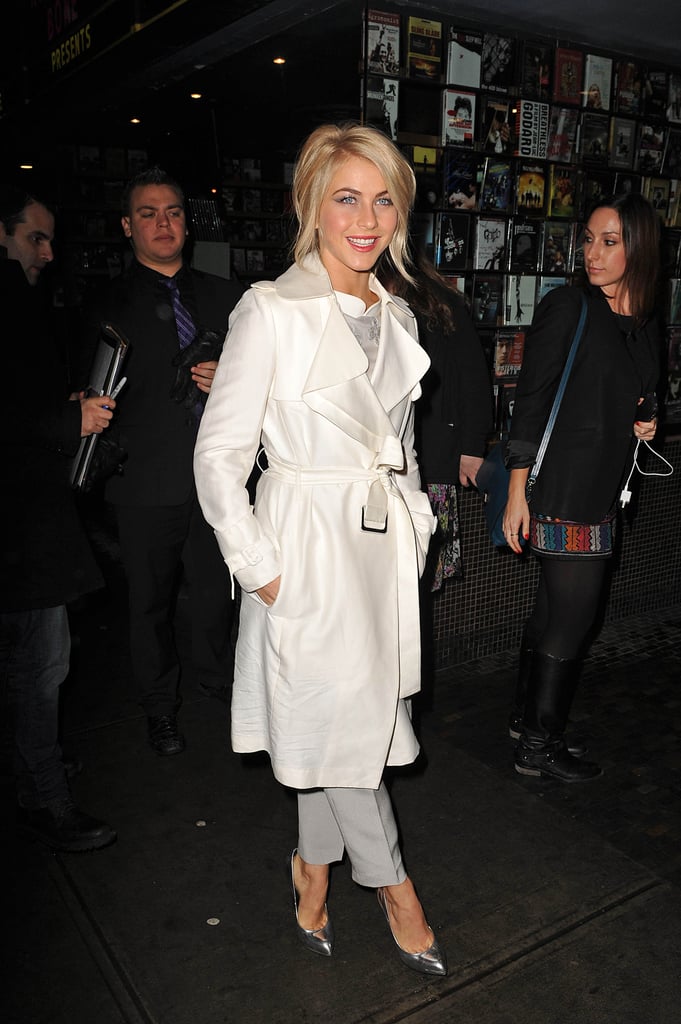 The trusty staple is ready for a big day at the office in its chicest iteration. Look for one that's not camel to make it look less undergrad and more lady-in-charge. Stick with the same color palette like Julianne Hough did and, voilà, you have a full-on look.
Tuesday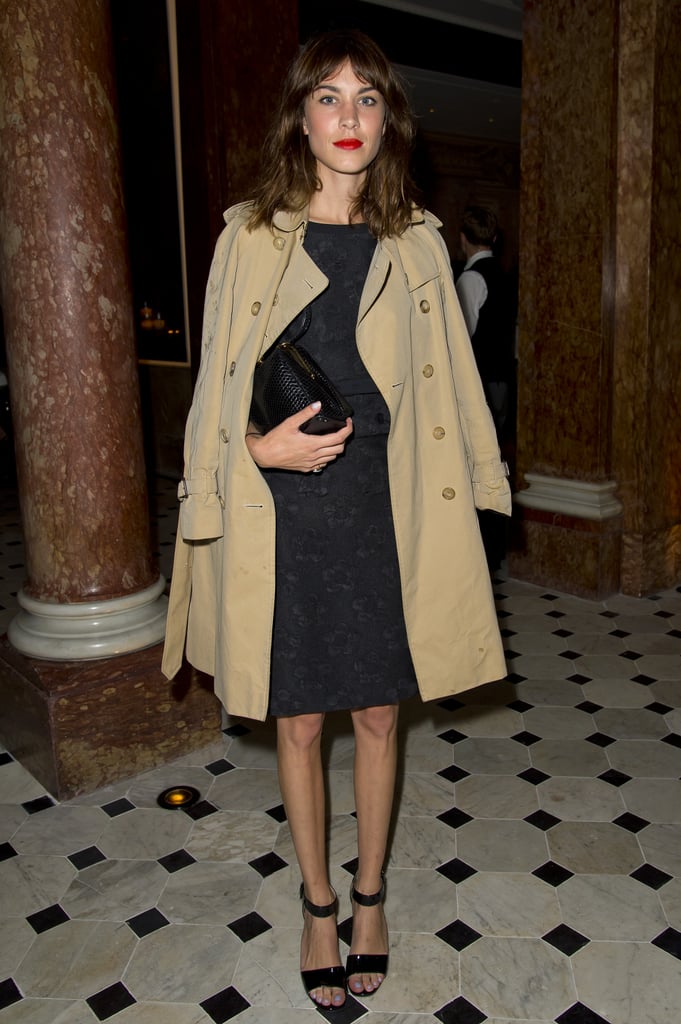 Avoid completely hiding that cute dress underneath your coat by wearing the topper on your shoulders, like style setter Alexa Chung. The cape-like fit lets more of your outfit show and provides the perfect amount of coverage for Spring breezes.
Wednesday
While we love a beat-up trench that's been in your closet for years, it doesn't always fly in the office. For a more polished version that your boss won't mind seeing walk through the door, shop around for one in a luxe fabric like Katie Holmes [1]'s in leather.
Thursday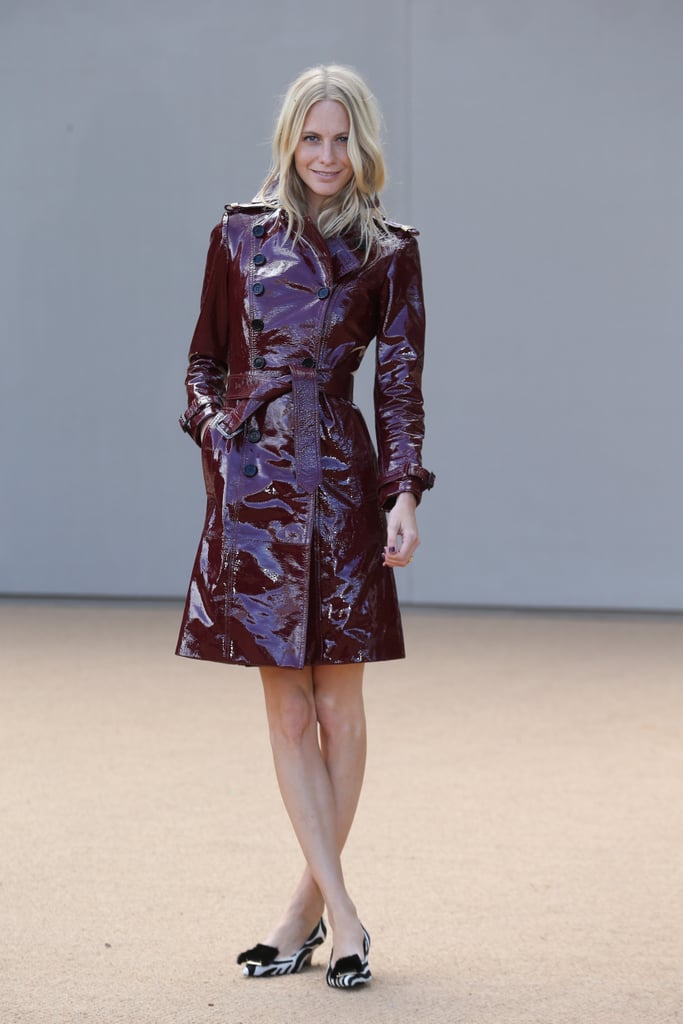 The high shine of patent leather achieves the same effect. Plus, it carries a hint of sex appeal, making it perfect to wear to both work and a date after. For the ultimate sizzle, button it up like Poppy Delevingne, and tie it when you meet him out for drinks.
Friday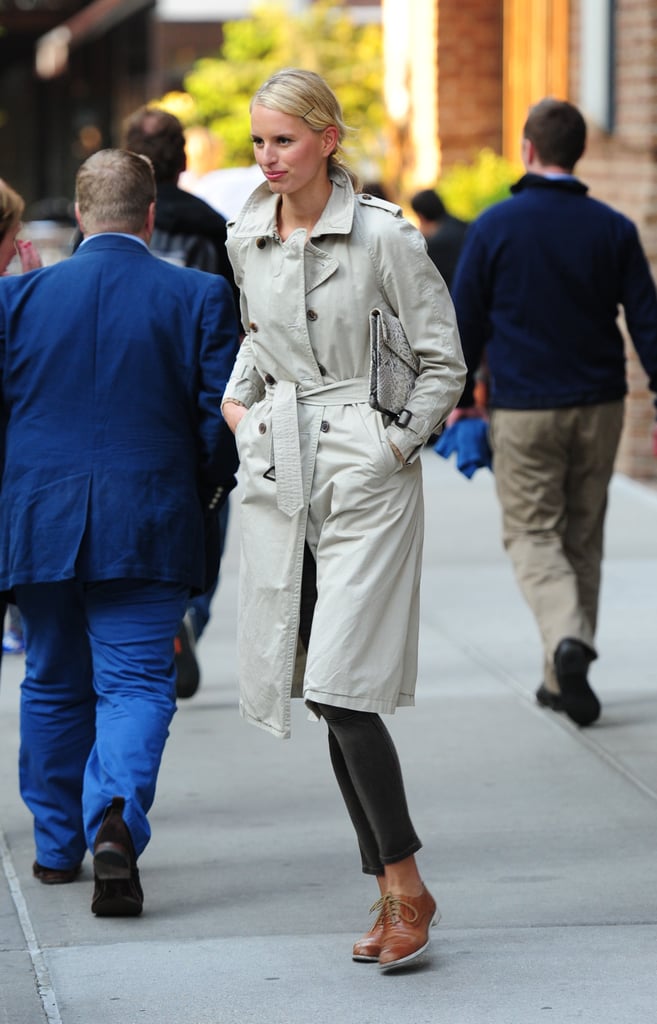 Consider the coat a perfect cover-up, too. We can imagine copying Karolína Kurková's ensemble if, on a work-from-home day, we realized we needed to grab something from the office and had to dash in quickly. Belted and worn tight, no one would know you're hiding your pj's underneath!
Saturday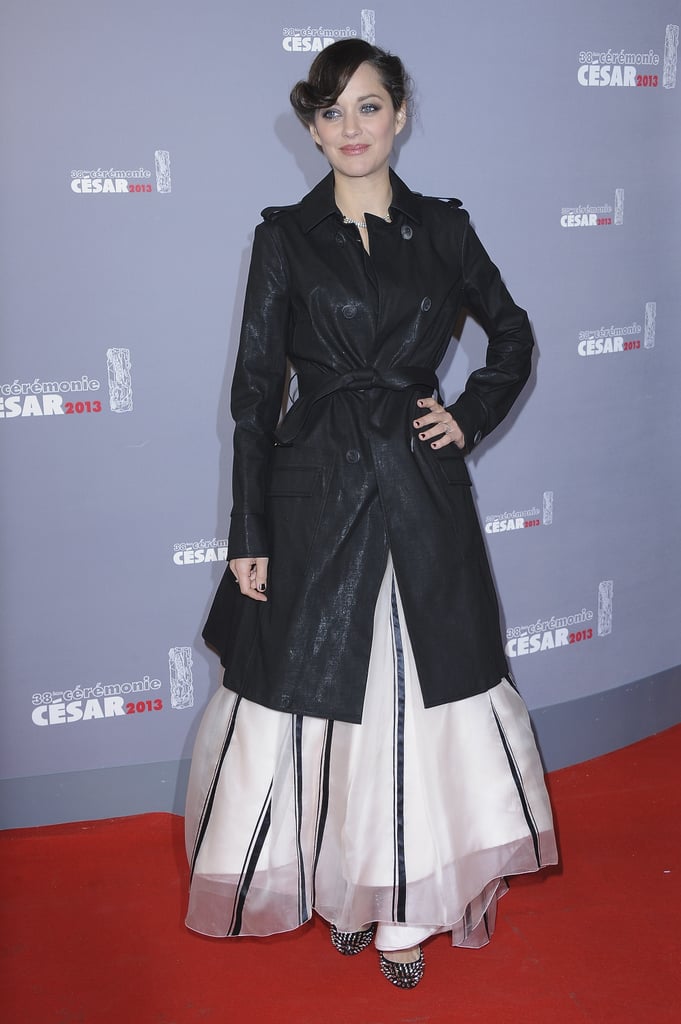 The full extent of the trench's multipurpose styling abilities is shown by Marion Cotillard, who warmed up on a red carpet with a black version she wore belted over an actual evening gown.
Sunday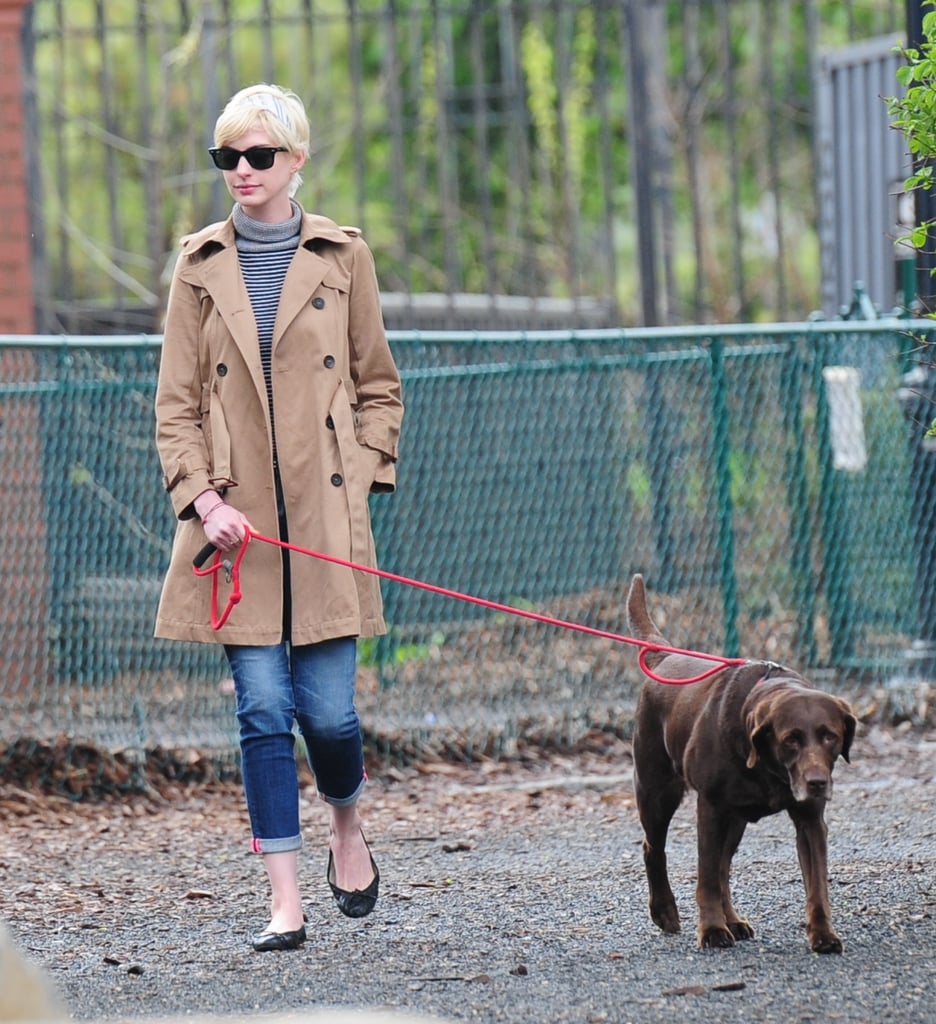 For a lazy Sunday, copy Anne Hathaway [2]'s French-leaning look. She rolled her jeans and wore a striped turtleneck and ballet flats, plus black sunglasses, and topped it all off with the wardrobe classic. It's perfect — and so easy!